October 28, 2015 | 2 Comments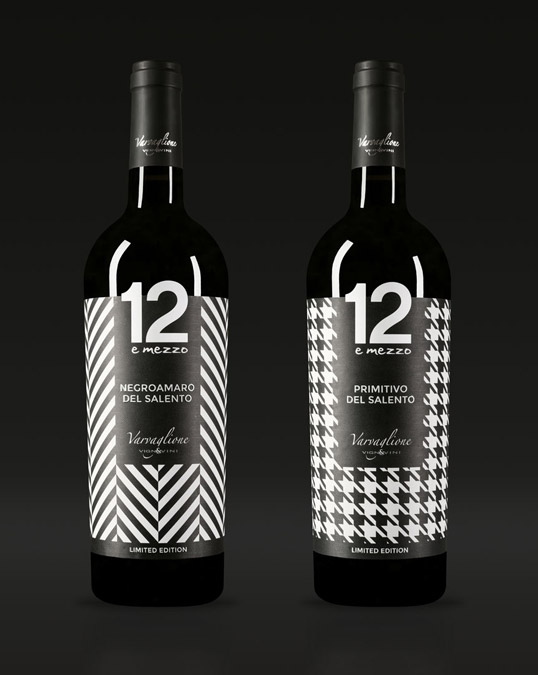 Designed by Idem Design | Country: Italy
"The Limited Edition Collection for Varvaglione consists in a series of packaging for two different types of Italian red wine: Negroamaro del Salento and Primitivo del Salento. The idea was to create a design object, a cult, something precious and unique. Our aim was to "dress" the bottle like a living object and, to do that, we took inspiration from fashion world by which we were fascinated. The fashion area we analyzed was the textile one, in which we chose two textures to "sewed" our packaging around the bottle. Our work didn't stop here, we also designed two special gift boxes (one for each texture chosen), in which are contained 6 bottles of wine."
October 28, 2015 | No Comments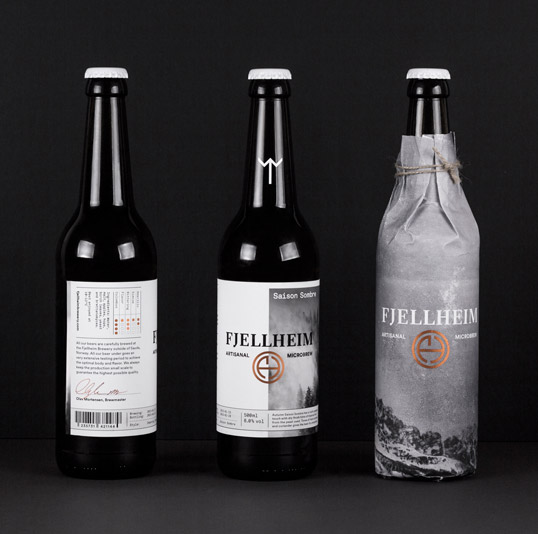 Designed by Erik Berger Vaage | Country: United States
"Fjellheim is a Norwegian micro brewery that believes in bridging the ancient with the modern and the earthy with the refined, while staying true to the unique characteristics of the Nordic culture and landscape. The identity and packaging is based on the simple, unblemished honesty of Norwegian nature, while at the same time paying tribute to the Scandinavian qualities of authenticity of materials, painstaking craftsmanship and calm yet emotional design."
October 26, 2015 | 1 Comment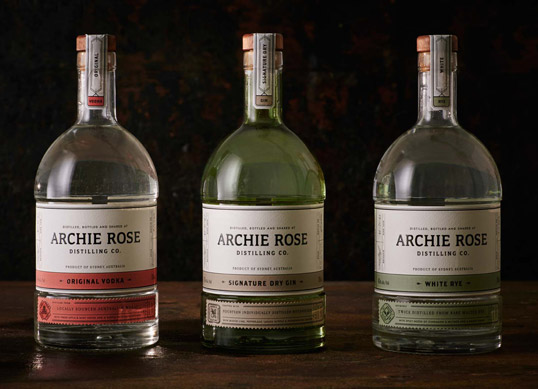 Designed by Squad Ink | Country: Australia
"Archie Rose Distilling Co. is the first independent distillery of craft spirits in the City of Sydney since 1853. Archie Rose honours this rich history while offering Sydney-siders the chance to experience genuine grain-to-glass spirit production onsite with an incredible cocktail bar to boot.
Squad Ink was engaged to brand, package and launch this incredible craft distillery and range of spirits, including a Dry Gin, Original Vodka and a White Rye.
We opted for a heavy-weighted base, bullet style bottle that borrows its shape from the copper pot stills from which the gin, vodka and whisky flow. It's a nod to the classic whisky bottles of the prohibition era in the United States – confident yet completely unpretentious. Of course, the specific bottle we sketched out didn't exist as a stock bottle so we had a custom mould created. This opportunity allowed us to distribute more glass in specific areas, such as the neck and shoulder, making way for an authentic mottled glass appearance and heavy in-hand assertiveness. We also added a 360 degree recessed label indentation across the so that the full-wrapped belly label could be profiled as a hallmark design feature. We also embossed "Archie Rose Distilling Co." out of the base of the bottle in the fashion of a craftsman's mark – subtle and out of plain sight."
October 26, 2015 | 1 Comment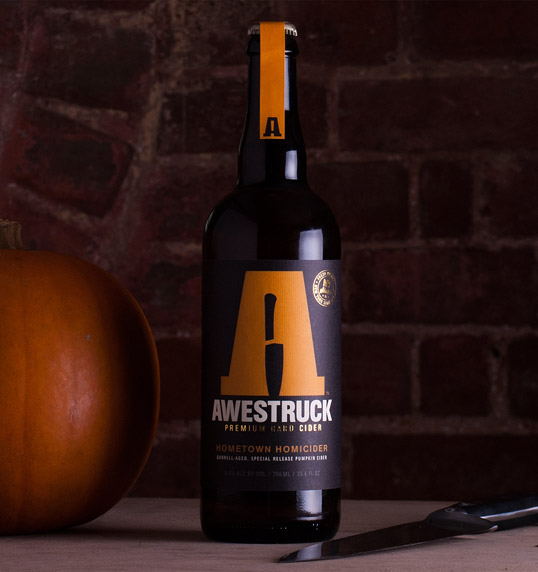 Designed by Buddy | Country: United Kingdom
"Every small town holds its secrets, its myths and its legends. No matter how sleepy and bucolic they seem from the outside, how cosy they feel — behind that friendly welcome, beyond that lazy wood smoke curling up from the chimneys, there's often a darker melody of secrets unknown.
Hometown Homicider is just that creature. Carefully crafted to evoke warm memories of home comforts—pumpkin pie, sugar and spice—it also has a darker, smokier, more furtive side to it.
Buddy was asked to create a distinctive label to reflect this sinister limited release whilst retaining the bold simplicity of the Awestruck brand."
October 23, 2015 | 1 Comment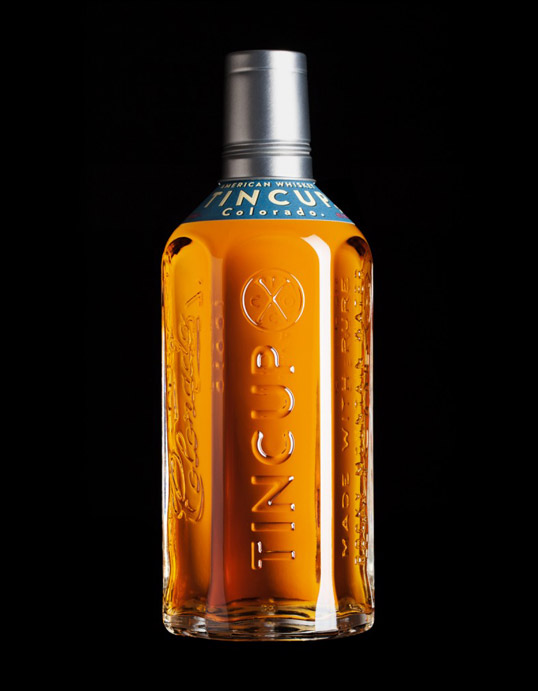 Designed by Stranger & Stranger | Country: United States
"Tincup comes from old Colorado mining country. We found inspiration in traditional embossed miners bottles and couldn't resist adding the tin measuring cup on top."
October 23, 2015 | No Comments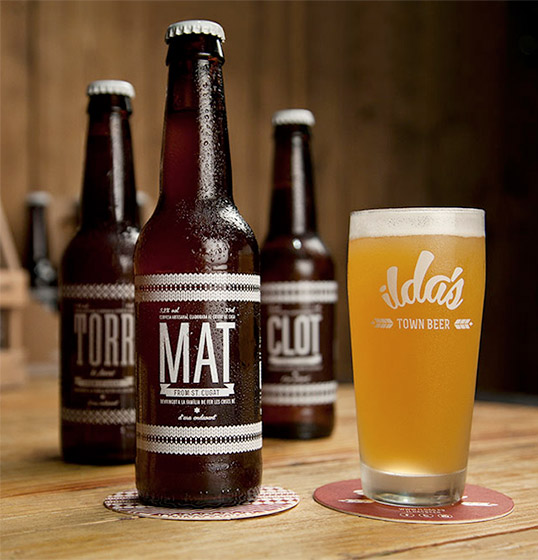 Designed by La Diferencia  | Country: Spain
"Ilda's Town Beer is a small brewery from Barcelona that produces four different varieties of craft beer. From our creative studio La Diferencia we created Ilda's brand and its varieties, their website and also worked as their PR agency."
October 21, 2015 | No Comments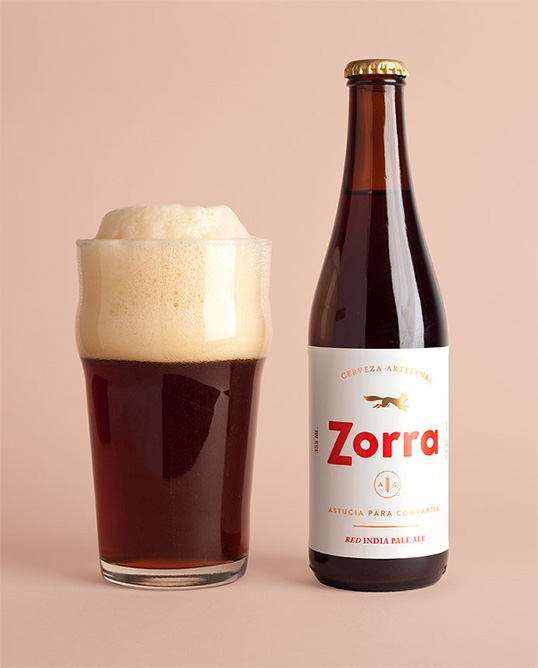 Designed by Análogo | Country: Mexico
"Zorra is a new Mexican craft beer. Brewed on Guadalajara in the state of Jalisco in Mexico, Zorra is dedicated to bring unique tasting experiences. Our naming and branding proposal combines a strong name treated in a friendly and contemporary way. Two strong beer styles have been selected to make the brand's first statement. A black strong Imperial Peanut Stout made with a combination of six malts and brewed with roasted peanut and a Red India Pale Ale wich uses a selected variety of hops to bring floral and herbal scents."
October 21, 2015 | No Comments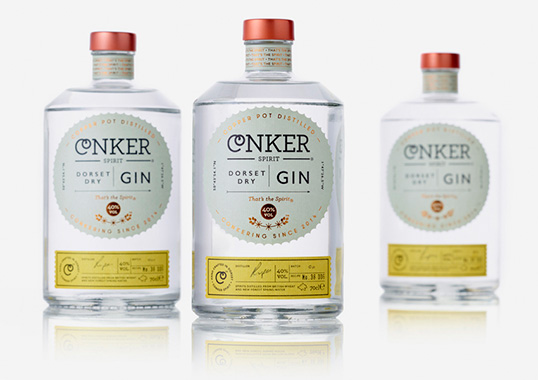 Designed by Interbang | Country: United Kingdom
"Interabang have just completed work on the brand and packaging for Dorset's first gin distillery – Conker Spirit – after being approached by the founder Rupert Holloway.
Free from the constraints of tradition Conker are in pursuit of the new and exciting, with a ruthless focus on quality, and they wanted their bottle to reflect this.
Design cues were taken from the name, which inspired the shell-like shape of the main label. The name also led to the 'CO' ligature in the word marque (a graphic conker on a string), which is used as a visual shorthand for the brand.
Dorset is key to Conker. As well as the location for the distillery, the gin uses New Forest spring water and botanicals unique to the area such as handpicked gorse flowers (which influenced the distinctive yellow colour of the batch label). Inspired by the coast, we looked to the typography of vintage railway signs, tickets and posters to evoke the nostalgia of trips to the seaside, and the bottle itself was chosen for its nautical feel.
Copper foil blocked accents were used, as well as a copper lid, to reflect the traditional copper pot distilling process."
October 20, 2015 | No Comments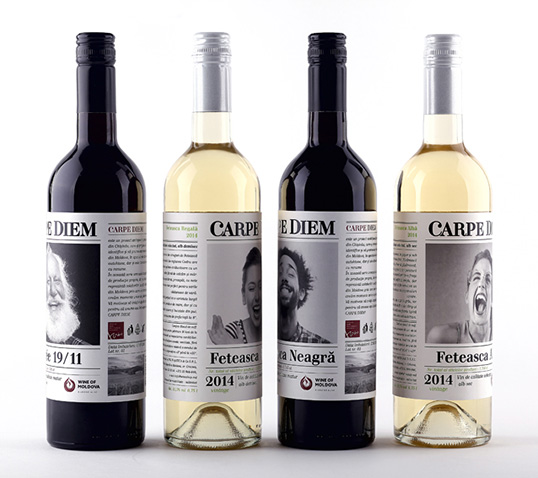 Designed by 43'OZ | Country: Moldova
"The target audience of this product became young people who lead an active lifestyle, trend makers, those who live a full life. The customer and the wine author itself were ready for a new, creative approach for a product design, and the client addressed several agencies before settling upon a concept offered by our studio.
A special thing about the design of Carpe Diem wine is that it's not created by traditional stereotyped solutions that are usually used for wine labels. At the heart of a design there is expression and emotion which are more important in RTB-factor for the chosen target audience."
October 19, 2015 | 1 Comment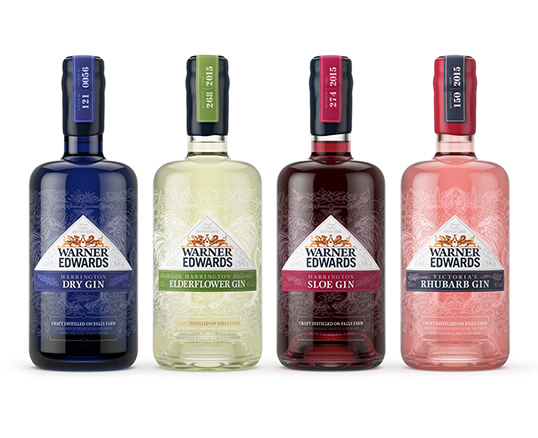 Designed by Biles Inc. | Country: United Kingdom
"Biles Inc. were appointed by Warner Edwards to create the brand strategy for their super premium gin, following a four way strategic pitch. 
The redesign has included consideration of the key brand equities and their expression across packaging on four variants: Dry, Sloe, Elderflower and Rhubarb, as well as on-line, POS and launch communications.
Anthony Biles, Founder and Creative Director of the London Agency said "Warner Edwards Gin is uncompromisingly good. The craft and knowledge that goes into the product is exceptional and the bond between the two founders very evident. The story behind Warner Edwards is rich, and deep and we have used it to inform the design."