April 12, 2011 | 1 Comment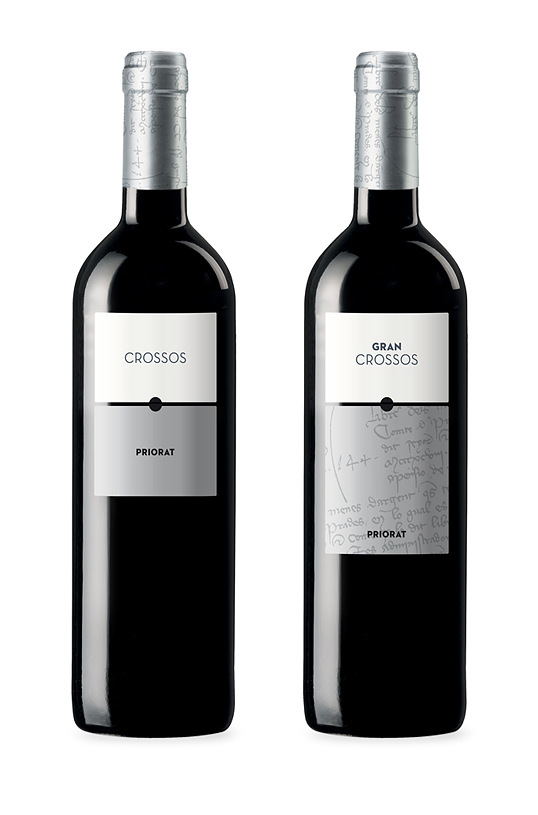 Designed by Atipus | Country: Spain
More wonderfully simple label design and architecture by Atipus in Barcelona, this time for Vi Crossos.
April 12, 2011 | 3 Comments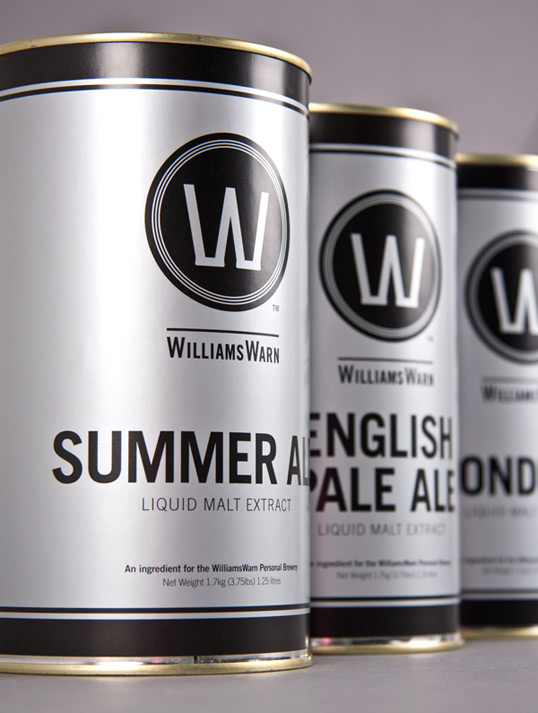 Designed by Studio Alexander | Country: New Zealand
"The WilliamsWarn is the world's first personal brewery. It produces commercial quality beer, chilled and straight from the tap in just 7 days. The packaging images were for the range of Liquid Malt Extract sold in conjunction with the machine. The idea behind the design was to carry through the aesthetics and simplicity of the machine with a premium feel."
April 11, 2011 | 3 Comments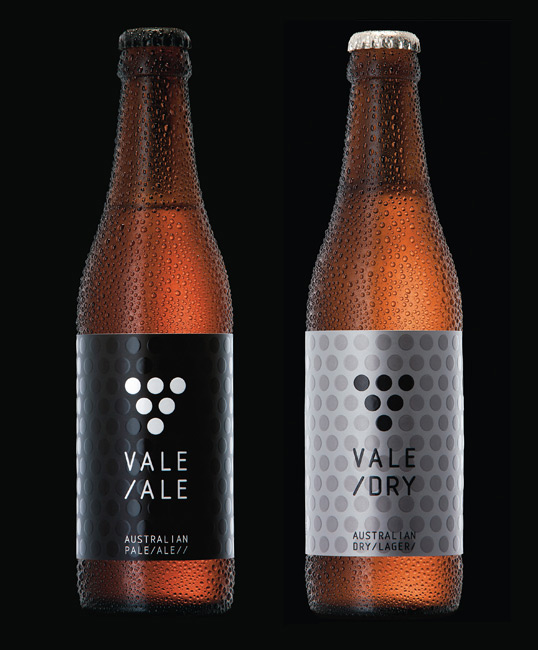 Designed by Parallax Design | Country: Australia
"Vale Ale was developed to position the beer from one of Australian's premier wine regions as a completely new, contemporary and different brand to the category norm. To quickly get noticed, Vale Ale had to claim its own brand space immediately. It is now joined by Vale Dry, and McLaren Vale Beer Company is the fastest growing beer company in Australia."
April 9, 2011 | 3 Comments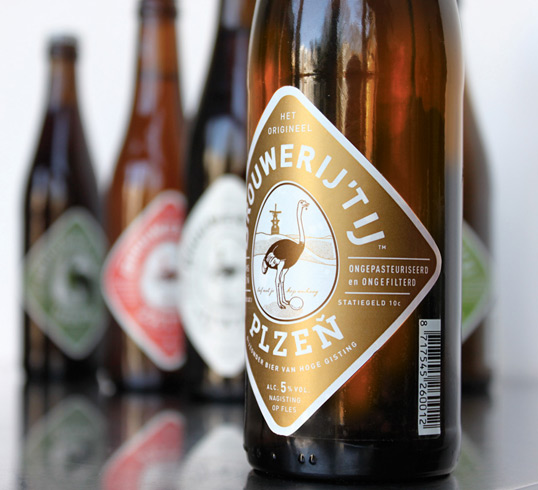 Designed by Redthumb | Country: The Netherlands
"Brouwerij 't Ij is an independent microbrewery, based under a windmill on the side of a canal in Amsterdam, that has become a firm favourite with beer lovers and locals. With a range of 10 strong, mostly organic beers, the brewery has built a reputation for down-to-earth quality, with a quirky, eccentric character. The brewery worked with Redthumb, a small independent branding agency, to turn the look of their range from it's amateur-looking past through to a new look – reflecting the quality in the beer without losing it's 'quirkiness'. The brief was to make the labels work better, look better, and feel better, all without scaring off the brands fanatical followers, and keeping it's Amsterdam accent.
The new design manages to bring the labels forward without compromise, changing every single element whilst still remaining familiar and authentic. It's down-to-earth, strong and simple, without taking itself too seriously.The new labels use a new printing process developed with print consultancy Confer which gives a paper-label feel to the plastic label used by the brewery, and also allows a barcode without the need for a separate back label.
The name Brouwerij 't Ij means 'The Ij Brewery' – Ij being the name of the body of water at Amsterdam's waterfront. Phonetically 'Ij' also sounds identical to the dutch word for egg."
April 8, 2011 | 1 Comment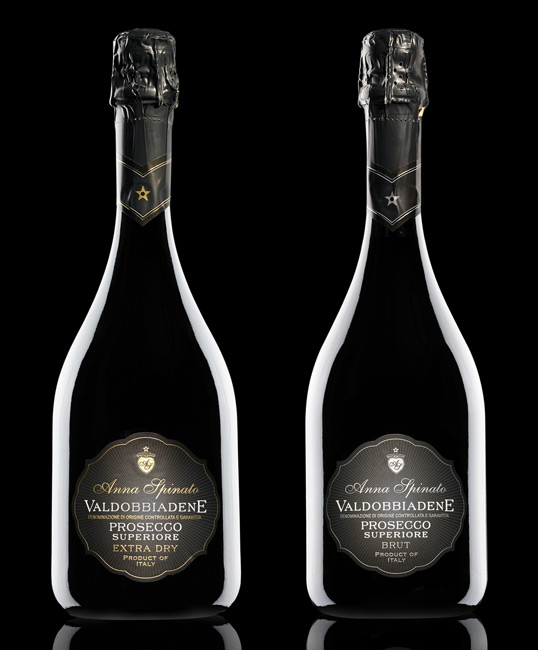 Designed by Dizen | Country: Argentina
Anna Spinato winery elaborates a Prossecco of high quality in the renowned region of Valdobbiadene in the Veneto. We have to design a packaging that communicates the elegance and distinction of that particular Prosecco. Our proposal is completely typographic and elegant.
April 8, 2011 | No Comments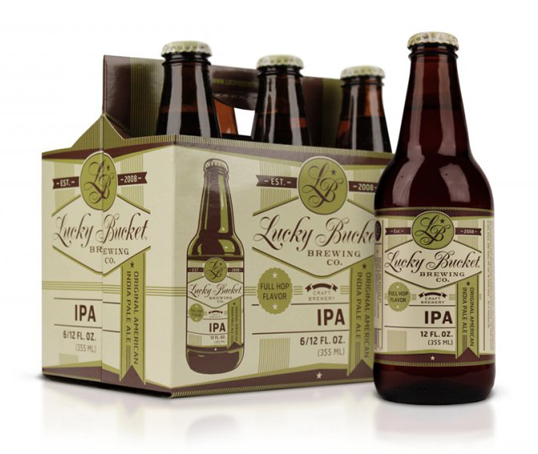 Designed by Archrival | Country: United States
"What good is beer without packaging? We spent many a night designing the Lucky Bucket packaging for their family of brews. Plenty, and we mean PLENTY, of hands-on research was conducted to get to know these fine beers and bring them to life. From shelf to cart, Lucky Bucket was made to be the life of the party."
April 7, 2011 | 5 Comments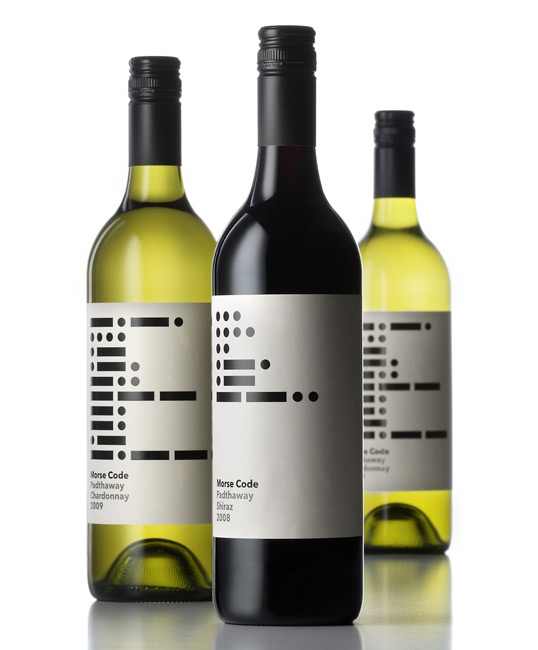 Designed by Parallax Design | Country: Australia
"Henry's Drive wines are branded along a postal theme. The Morse Code range pays homage to the first electronic mail system. The varietal of each wine is printed on the label in morse code."
April 6, 2011 | No Comments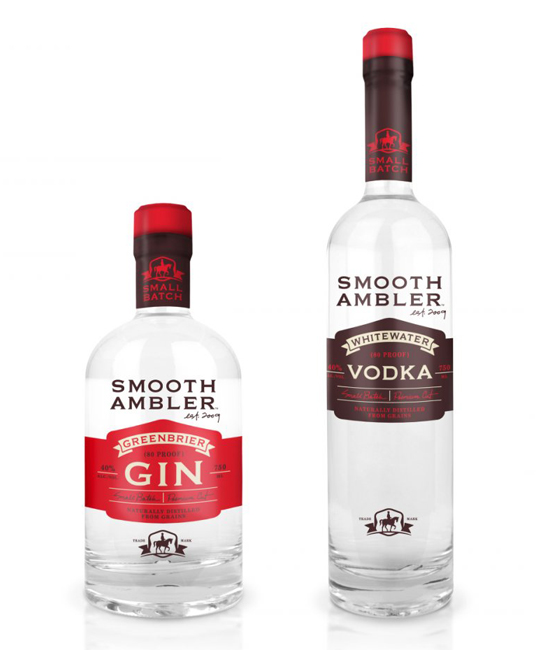 Designed by Archrival | Country: United States
"Smooth Ambler Spirits hails from Greenbrier County, Appalachia, a region set in historic mountains and rich earth. With a vodka and gin that pull the best ingredients from the region, Archrival packaged a brand that stands strong with confident bottles, a unique label shape and a name that gives a tip-of-the-hat to the region. Each label is hand-marked with a batch number, bottle date and bottler signature proving top shelf quality and loyal craftsmanship."
April 4, 2011 | 2 Comments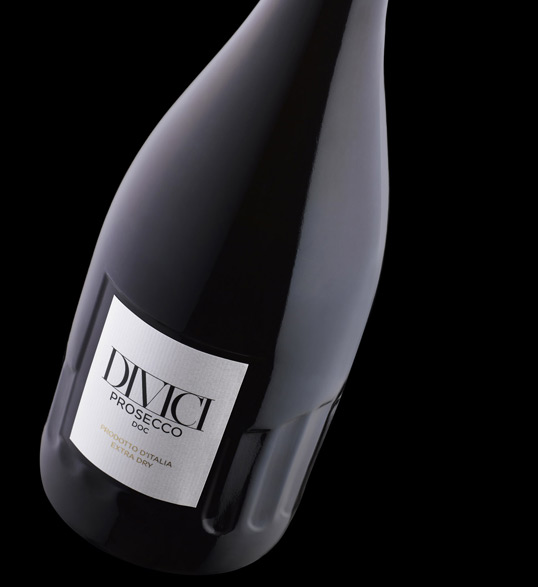 Designed by STRANGER & STRANGER | Country: United Kingdom
"We very rarely get to do bespoke glass for a wine bottle. The brief was for an iconic Italian so we tried to replicate the crumbling doric columns and then layered on a little modern Italian style."
April 4, 2011 | 1 Comment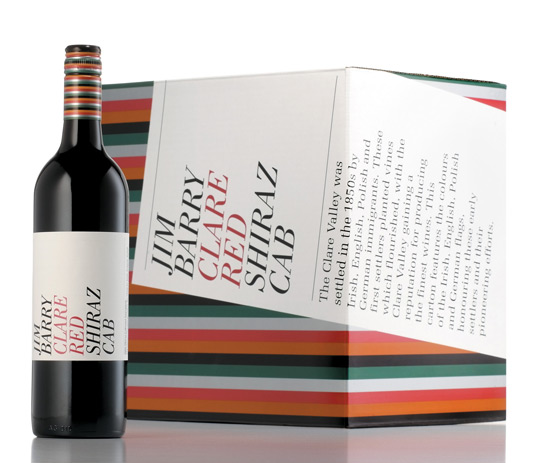 Designed by Parallax Design | Country: Australia
"The Clare Valley was initially settled by Irish, German and Polish immigrants. Today, The Clare Valley is one of the worlds greatest wine regions. Jim Barry Clare Red honours these settlers, the colours of the Irish, German and Polish flag printed on the capsule and carton."