May 17, 2011 | No Comments
Designed by Derek Vander Griend | Country: United States
"I created this packaging system for Waterbrook Winery in my Cornish College of the Arts Product and Packaging class. Marketed to 21-30 demographic of novice wine consumer this design is intended to instruct new consumers of the flavor and style of the wine by using expressive line/color. Enabling the wine to stand out on the shelf, and on the dinner table."
May 16, 2011 | 1 Comment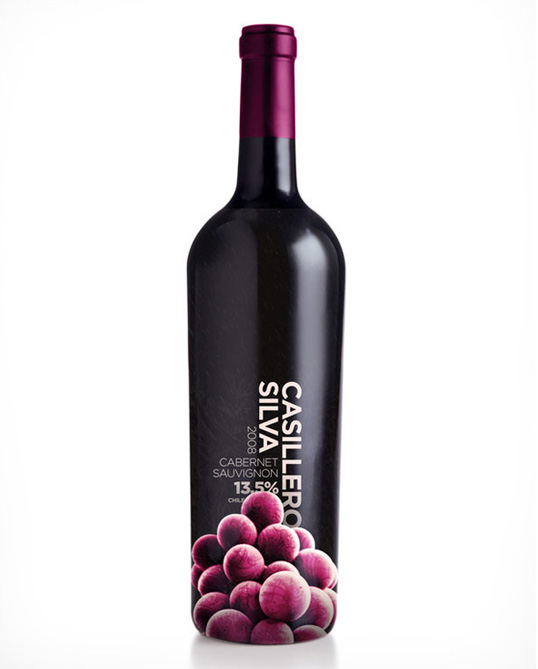 Designed by Daniel Eek | Country: Sweden
"I wanted to focus on the strong fruity taste of the wine that has a slight a touch of mystery to it. Since it's a modern wine I let the typography, which is a bit playful – but at the same time pretty strict, tell that story. The grapes stand for the mystery and indulge you to taste it. Maybe it's the forbidden fruit?"
May 10, 2011 | 6 Comments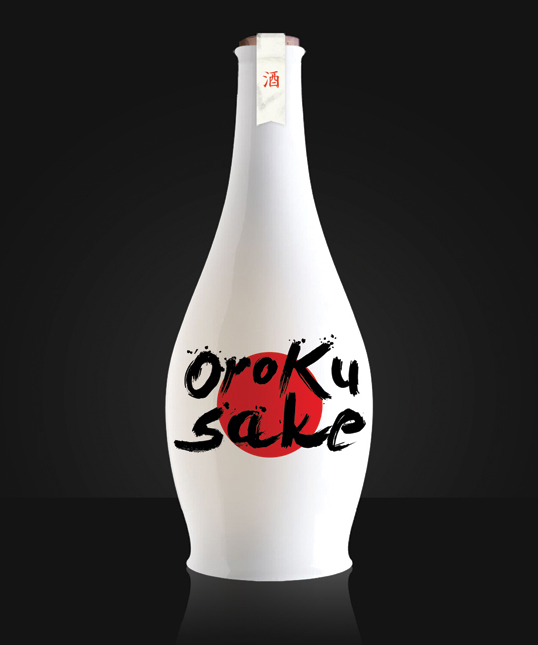 Designed by Kevin Haag | Country: Canada
"Packaging design for a fictional brand of Sake that I came up with that some will recognize as the name of a certain blade covered villain in a popular cartoon about a certain team of adolescent, martial-arts practicing reptiles.
The design is inspired by Japanese calligraphy and zen ideals."
May 8, 2011 | 6 Comments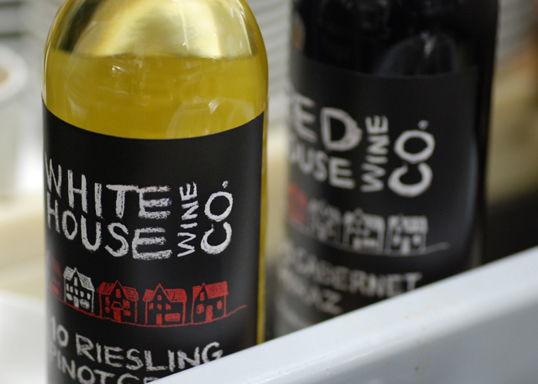 Designed by Insite Design | Country: Canada
"Speck Bros. Wines allows the Specks the agility to produce wines that express the other aspects of their personal story and interests without diluting their previous successful brands such as Henry of Pelham and Sibling Rivalry Wine.
Insite began assisting them on the personality and visuals of this new House Wine Co. brand by creating series of art and illustrations that could embody the idea of a House Philosophy. The goal of House Wine Co. is to re-establish peoples' belief in the house wine as a confident choice, similar to that of a restaurants house specialty.
Eventually, and many sketches and iterations later, we arrived at a simple and honest chalk form of illustration and writing that would express the easy and sincere wine in the bottle.
A package was created as well as carton. To ensure the story could be well told to a wide audience, we filmed a series of videos to explore the idea of house wine and how a house specialty or favourite go to wine can make life or experiences simpler and more enjoyable."
May 6, 2011 | 2 Comments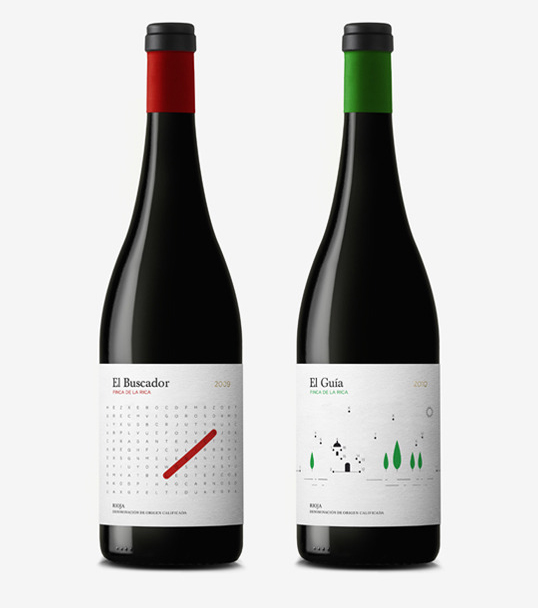 Designed by Dorian | Country: Spain
"El Buscador" and "El Guía" are the first two wines from a line designed under the concept of leisure. The packaging focuses on the moment of relax and pleasure that gives you with a good glass of wine, through a fun and original label that invites consumers to participate directly on the bottle itself to complete or resolve the puzzles."
May 5, 2011 | 2 Comments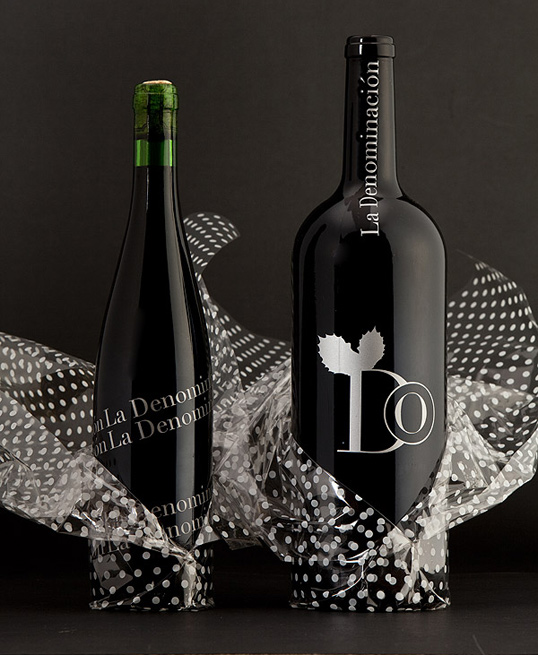 Designed by Javier Garduño Estudio de Diseño | Country: Spain
"La Denominación is a wine shop located in Salamanca. They wanted their own special wine to give to clients so they developed a completely handmade wine from their grape harvest. Bottling and labeling is all done by hand in two formats standard and magnum. The bottles are also wrapped in plastic with white circles simulating floral gifts."
May 3, 2011 | 1 Comment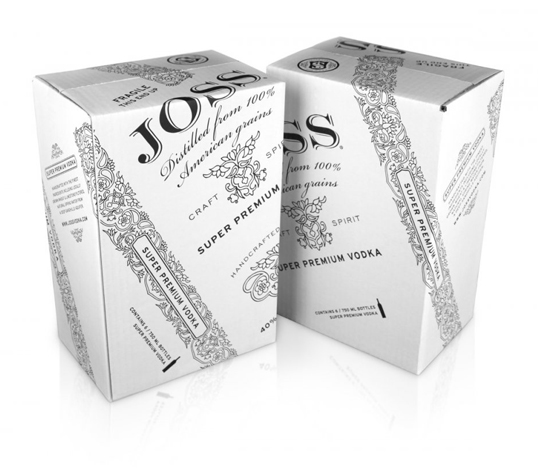 Designed by Archrival | Country: United States
"Sòlas Distillery came to us for the naming, branding and package design of their first craft spirit. This super premium vodka needed to reflect a glamorous and stylish attitude to appeal to connoisseurs of the hip and now. It's fashionable and relaxed, confident without arrogance and always good around lively conversation."
May 2, 2011 | No Comments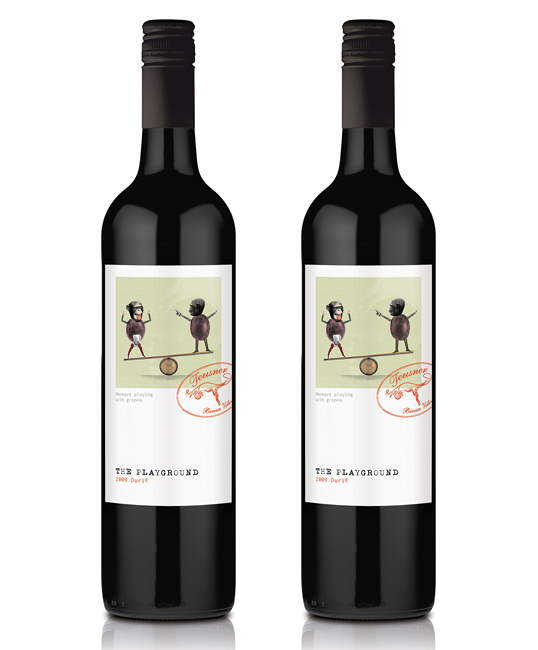 Designed by Sage | Country: Australia
"The Playground is a brand born out of experimenting or 'playing' with different grape varieties. Only a limited quantity is released and sold at Teusner's winemaking facility or on their website. It may not be available every vintage and each release might be a different variety or blend. The product price may vary between A$18-$30. With these parameters in mind, we were geared for the challenge to create an interesting solution that would be cost effective to produce.
When we were briefed for this project, winemaker Kym Teusner mentioned 'throwing barrels around the winery". 1980's video game 'Donkey Kong' immediately sprang to mind. We developed concepts inspired by this visual reference, which evolved to the final playful solution featuring an illustration of two monkeys and a seesaw made of wine objects. Teusner's distinctive oval branding was retained for recognition."
April 30, 2011 | 7 Comments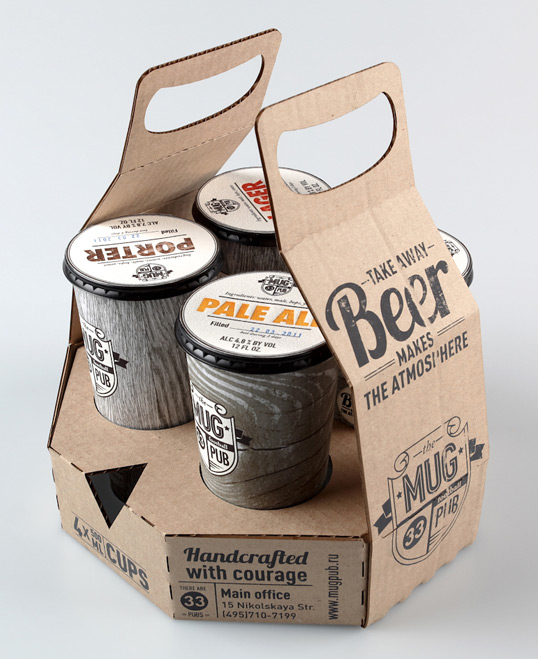 Designed by Ivan Maximov | Country: Russia
"This is the packaging design and re branding for the Mug Pub. Mug is a big chain of football pubs based in Moscow. This pub brews its own beer. It is a new concept for take away beer. Beer is filled into paper cups and a special sticker is put on the top for each to identify the different beers. The new cup combines the form of the traditional beer pint with the sustainability of recyclable paper cups."
April 29, 2011 | 4 Comments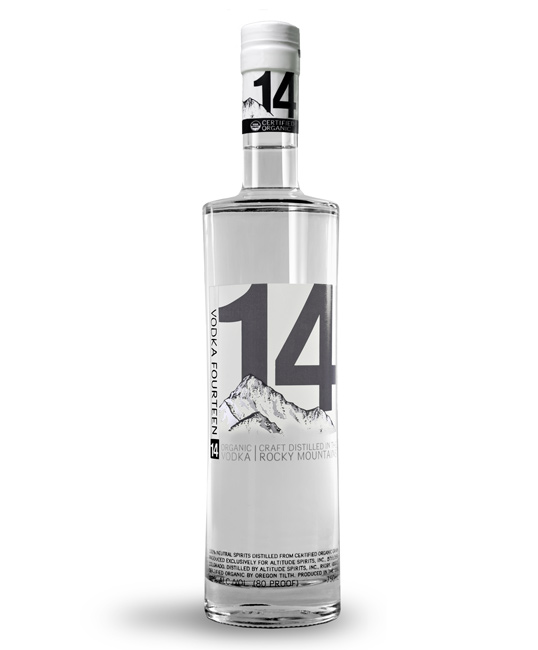 Designed by Jonathan Weiss | Country: United States
"Altitude Spirits tasked me with creating a consumer package for Vodka 14, their organic craft-distilled vodka, that reflected the qualities of the product itself: exceptional quality, purity, and sustainability. The bottle this design process yielded is a tall, elegant  and simple form, decorated with just black, white, and grey pigments. Lots of undecorated space on the bottle highlights the exceptional clarity of the product. The artwork itself is strong but understated, big bold type in a face cut just for this package alongside the hand-drawn mountain motif. Best of all the entire package is recyclable in most municipal recycling programs here in the United States. The closure is aluminum and recyclable synthetic rubber, the safety seal is recyclable PETG instead of the usual non-recyclable PVC, and the bottle is glass decorated with nontoxic ceramic pigments silkscreened on."