September 13, 2011 | 2 Comments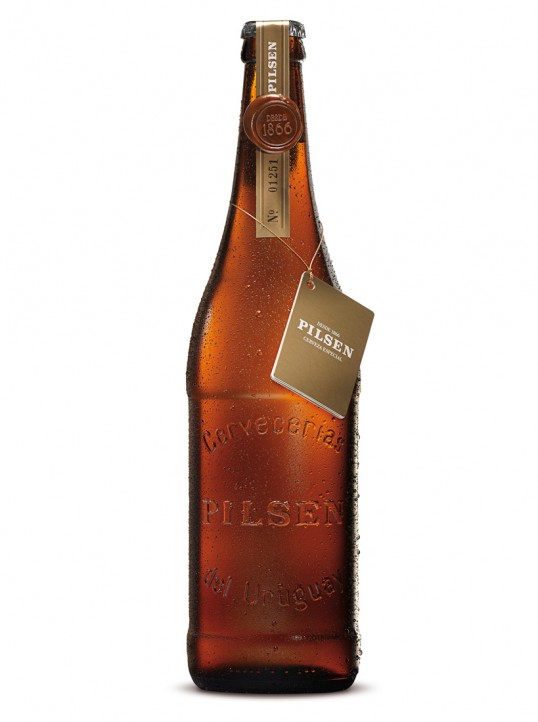 Designed by Rodrigo Granese | Country: Uruguay
"Development of a Special Edition beer named 'Trayectoria' with more than a hundred years of the Uruguayan heritage. The pack design combines the charm of the old bottles with new printing techniques."
September 12, 2011 | 11 Comments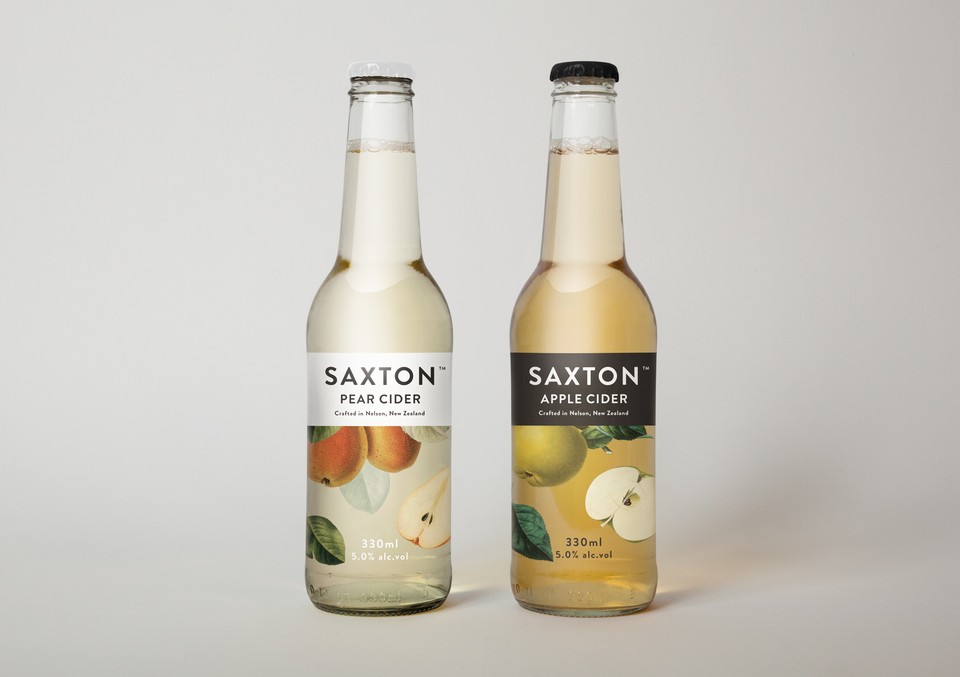 Designed by Supply | Country: New Zealand
Created by the New Zealand-based studio, Supply. Via DesignWorkLife.
September 12, 2011 | 1 Comment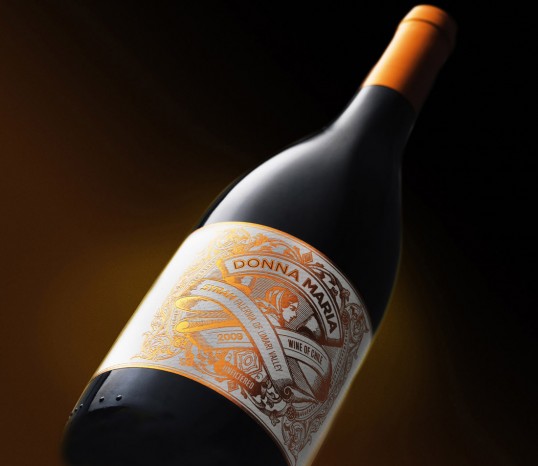 Designed by Motherland | Country: Sweden
"Donna Maria Unfiltered Syrah from Viña Falernia in Chile is a tribute to Maria Gramola Olivier who left Northern Italy for Chile in 1951 with her husband and 7 kids as an emigrant. she has worked hard for years in agriculture and later in grapes and wine production.  She is still a strong personality and symbol for her big family. From the second northernmost Chilean wine district – Limari – the Syrah grapes are handpicked in small bins, carefully selected and gently crushed before a cold maceration. fermented in a small stainless steel tanks and Aged partially in French oak barrels for 6 months. Great fruit concentration with red pepper and dark chocolate notes, very soft tannins and a nice balance on the palate. The wine is unfiltered  in order to preserve the richness of the aroma and texture."
September 9, 2011 | 3 Comments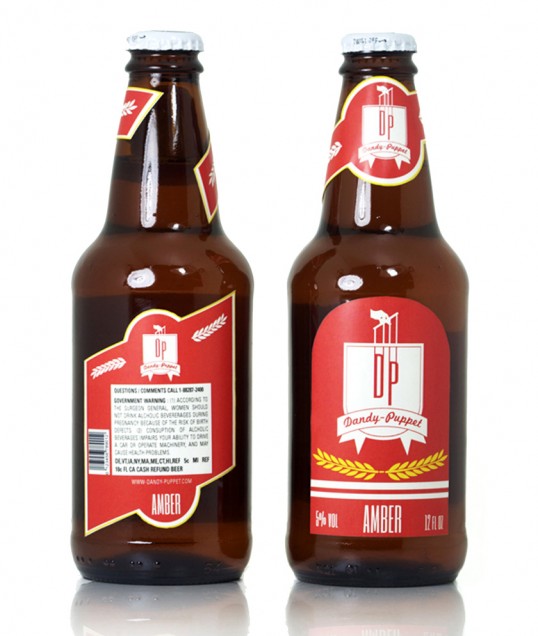 Designed by Chad Kirsebom | Country: United States
"Dandy-Puppet is a small beer company who provides a high quality beer product. It is a new company who's looking forward for great success. Dandy-Puppet believes a strong visual presence is just as important as it's great taste."
September 2, 2011 | 1 Comment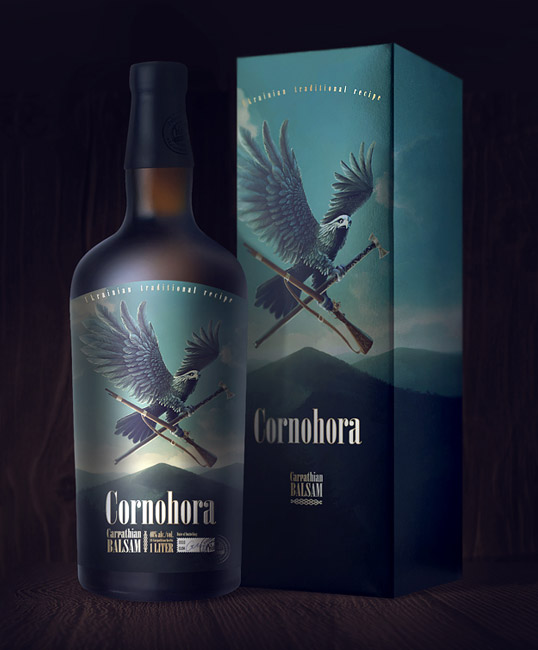 Designed by Umbra Design | Country: Ukraine
Chornohora – group of mountain ranges in the Carpathians. In these mountains in the XV-XVIII century there was insurgent Hutsul people. The design focus of the design is the illustrated hawk with ethnic weaponry against the backdrop of the Carpathian Mountains.
August 31, 2011 | 5 Comments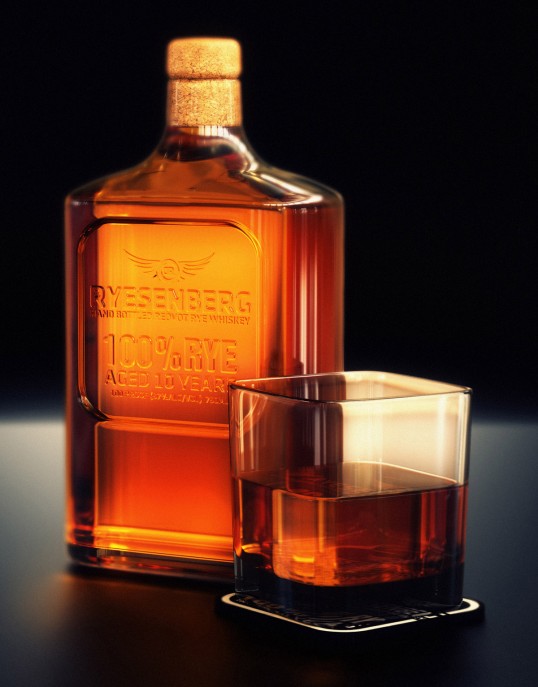 Designed by David Riesenberg | Country: Israel
"Conceptual whiskey bottle / packaging design. Suitable for small run premium batches, the label is a piece of the actual barrel the whiskey was aged in. Following a process of drying, pressing and silk screening the label is attached to the bottle and can be removed to be used as a coaster or simply as a collectible once the bottle goes dry. Each piece is naturally unique, maintaining the black color from the charring process and slight aroma."
August 30, 2011 | 4 Comments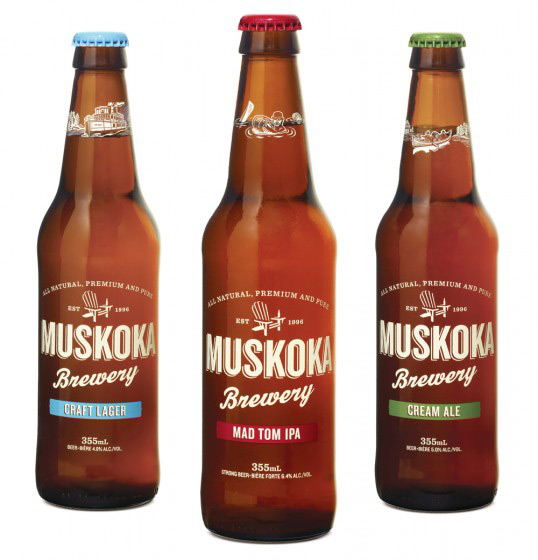 Designed by Rethink | Country: Canada
"A new design was created with a handcrafted, simple, and vintage feel to represent the brewery. All elements of the packaging were then completely re-designed, combining the new logo with unique illustrations and beautiful colours that would really pop on shelves. In addition the IPA was re-branded, introducing Mad Tom as a character that would add personality to the flavourful product." Continue…
August 29, 2011 | No Comments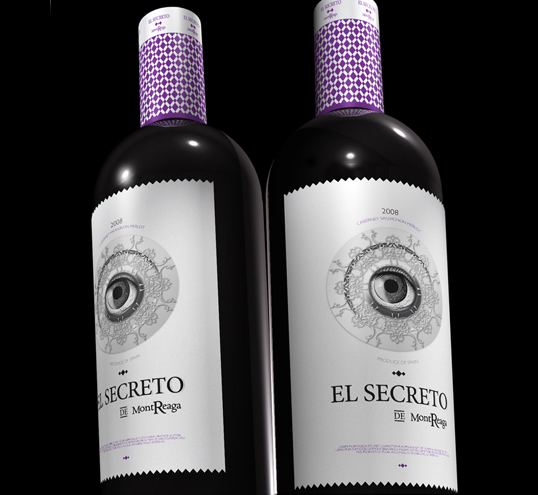 Designed by Side Effects | Country: Spain
"El Secreto- 'The Secret' – is a new project for Montreaga, spanish winery, situated in La Mancha. This label invites to discover the most hidden treasure of this winery. The eye that shows, looks across the wine cellar peephole, is the same eye of the customer who discover this wine."
August 28, 2011 | No Comments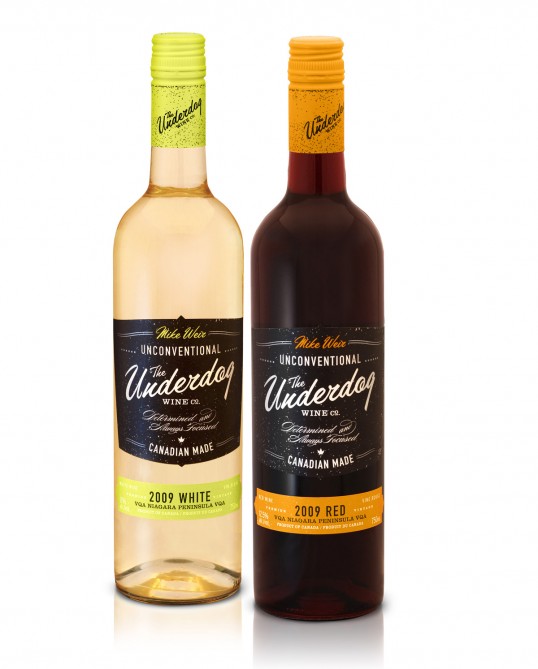 Designed by Insite Design | Country: Canada
Believe it or not, Canadians share an indelible spirit and commonality — we are hard working, nose to the grindstone underdogs that stop at nothing to get the job done. Despite our modest stature, conservative stiff lips and ever apologetic disposition, we rise to the top when the game bell rings.
Mike Weir embodies this spirit and among his Canadian sport icon peers, stands out as the true Underdog. In sport as in wine, Canadians continue to stand up to the challenges, capitalize on timing and execute on hard work as did Mike Weir leading up to his win of the 2003 PGA Masters.
Mike Weir's Underdog Wine Co. celebrates all of our achievements as Canadians — you, me, wine, design, sport, innovation — Canada is right there leading the way. Congrats to Mike Weir, Ontario wine and all Canadians.
August 24, 2011 | 1 Comment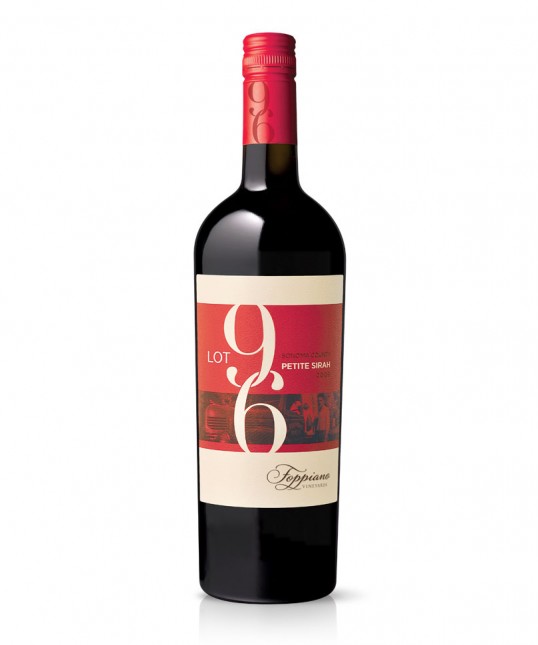 Designed by Voicebox Creative | Country: United States
Some redesigns are subtle and slightly refreshed. Change a border, enhance a background, and update a brand mark. Others are more intense and can breathe new life into a brand in need of rejuvenation. A clever Voicebox associate once compared the varying degrees of package redesign to cosmetic surgery, describing the level of departure from the original as follows:
1. Botox®
2. Tummy Tuck
3. Gender Reassignment
Based on that scale, we're proud to be a solid 3 with Lot 96. The redesign was a complete overhaul; from bottle shape, label shape, both brand and sub-brand marks to paper, imagery, color palette, and finishes. We essentially started from scratch, much like the winery itself has in recent years with its new winemaking team, practices, and processes.
Best known for its flagship varietal, Petite Sirah, Lot 96 commemorates Foppiano's founding in 1896. The redesign celebrates Foppiano's rich heritage with a bold and contemporary numeric lock-up and striking color palette, which is offset by a vintage photo of Louis M. Foppiano signifying one of five generations of Foppiano descendants to take part in the family wine business.