March 10, 2011 | No Comments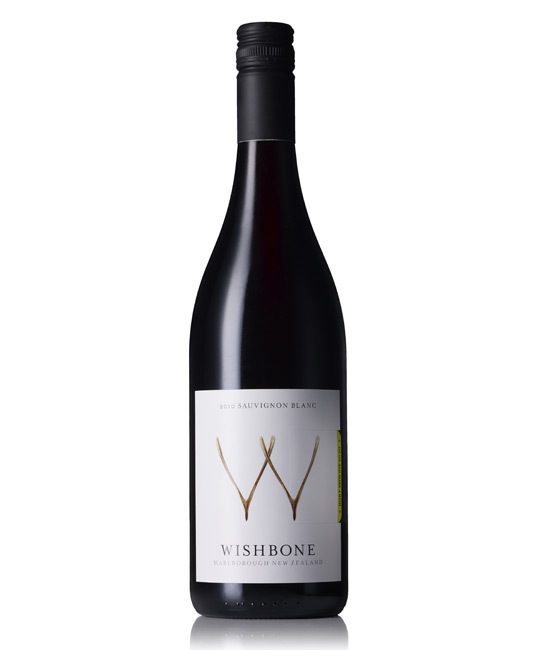 Designed by The Creative Method | Country: Australia
"Brief: To create a simple and distinctive wine label for the Wishbone brand out of wine out of Marlborough in NZ. It is a mainstream wine that needed to be remembered from the 1000's of labels on shelves throughout the world.
Solution: The label is simple and clean. 2 wishbones form a large W in the centre of the label this creates a unique focal point and is memo- rable. A special adhesive label tear section is placed into the front side that can be removed – thus breaking the wishbone, under this label the consumer is encourages to keep the tab, make another wish and with a bit of luck find another bottle."
March 7, 2011 | 6 Comments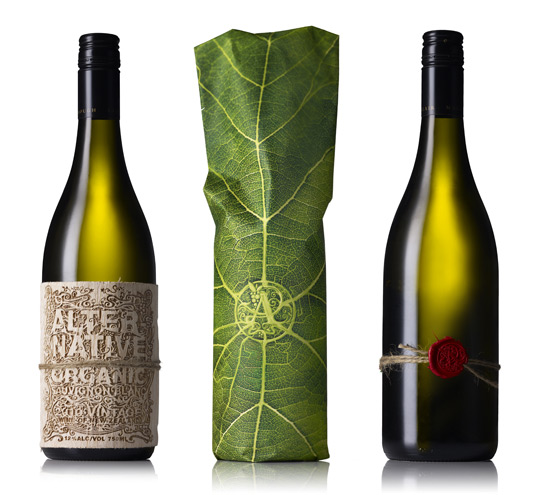 Designed by The Creative Method | Country: Australia
"Brief: To name and create a premium organic package for a limited edition of top end organic Marlborough Sauvignon Blanc Wine. It needed to look and feel natural but original and act as a talking point for consumers.
Solution: Alternative was chosen as it reflects a new way of looking at organic packaging. The concept simply shows a vine from the leaves, to the bark to the wine. Every aspect of the packaging was organic, this includes the lazer cut balsa wood, the string and wax that is used to afix the label to the bottle, the outer paper wrapping and even the inks used to print the image."
March 5, 2011 | 2 Comments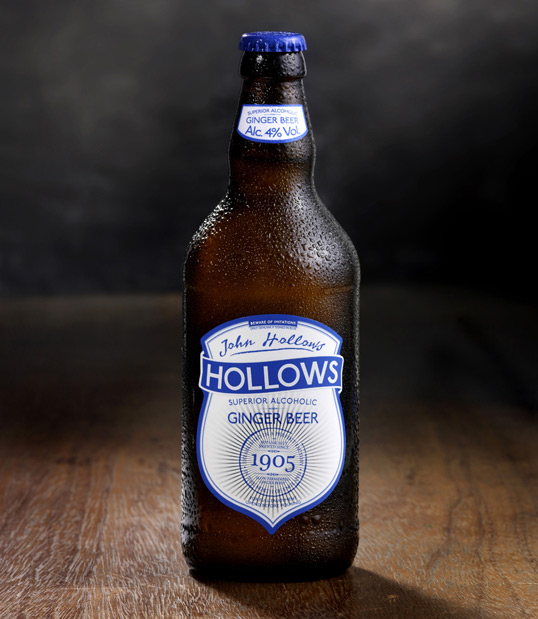 Designed by Sell! Sell! | Country: United Kingdom
"Last year our good friends at Fentimans came to us with the idea of launching an alcoholic ginger beer. They are the masters of the genuine ginger beer, and were pretty unimpressed by the fake, wine-based or flavoured lager ginger beers that were on the market. They knew that they could make a proper alcoholic ginger beer, the traditional way, slow-brewed with ginger from scratch.
They asked us to help them bring it to life. We were all quite wary about calling it Fentimans, because they didn't want to cause any confusion between an alcoholic brand and non-alcoholic. So we set about making a new brand for this new drink. We found the story of John Hollows. John was a son-in-law of Thomas Fentiman, the company founder. He was given his own ginger beer factory to run, and produced the drink under the name Hollows and Fentimans. We also found out that they used to sell their ginger beers in the famous grey hens (stout stone jars) but with a signature blue stopper.
March 5, 2011 | 3 Comments
Designed by StudioIN | Country: Russia
"Femininity is characterized in the name and elegance of the lines and shape of the bottle. Type running vertically around the bottle describes the origin of the Fleur de Lis symbol. The use of an uncharacteristic cognac cap is not only convenient but practical."
March 4, 2011 | No Comments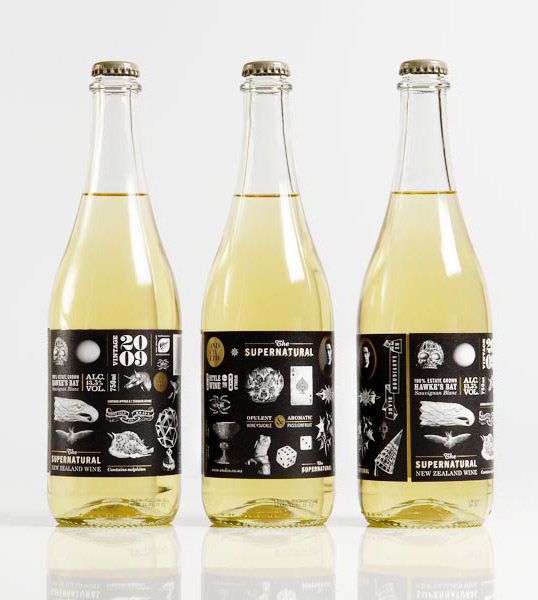 Designed by Inhouse | Country: New Zealand
"Whilst the name of this wine cleverly aludes to its sustainable qualities we wanted the imagery to avoid any clean, green, organic stereotypes. Instead, playing on the word 'Supernatural' the label is treated as a cabinet of curiosities including other-worldly objects drawn from natural history.
&… we're proud to announce a bottle of The Supernatural has been included in the San Francisco MoMA exhibition How Wine Became Modern (showing until April 2011), alongside our Dada1 and Skylark labels as well as other innovative bottle designs demonstrating the progression of design in the world of wine."
March 3, 2011 | 2 Comments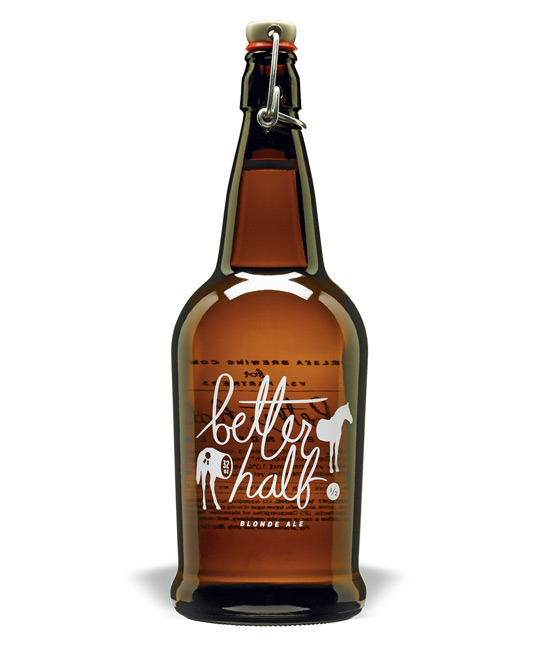 Designed by VSA Partners | Country: United States
"VSA Recently put on a Valentine's day exhibition in collaboration with NYC based artist, Stephen Antonson. For the show we worked with Chelsea Brewing Company to produce a custom names and packaged ale for the show — a sort of macabre wink to the theme of the show. We also produced postcards to go along with the whole package we sent out to guests that couldn't make it for the night of the show."
March 1, 2011 | 2 Comments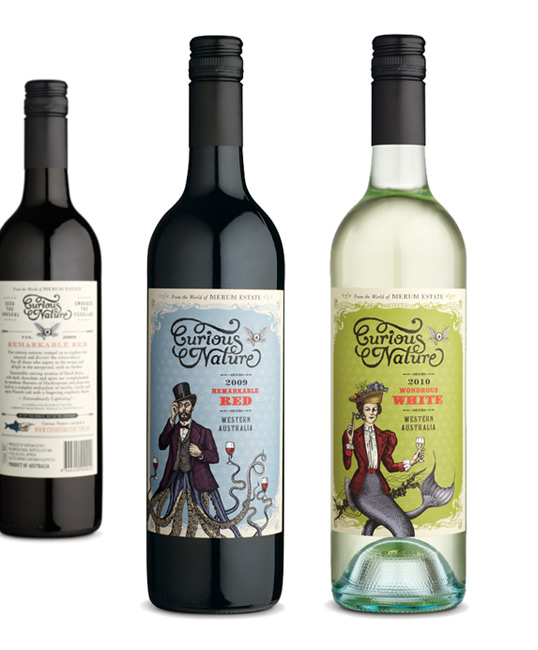 Designed by Manifesto Design | Country: Australia
"Curious Nature is the entry level range for Merum Estate. For this label the client asked Manifesto Design to create a name and concept which was fun, quirky and eye-catching on the shelf in a very competitive price range. The background theme to Merum Estate is 'nature', so this is nature with a twist – strange, half human creatures with a penchant for drinking wine that curiously observe us viewers as if we were the oddities."
February 27, 2011 | No Comments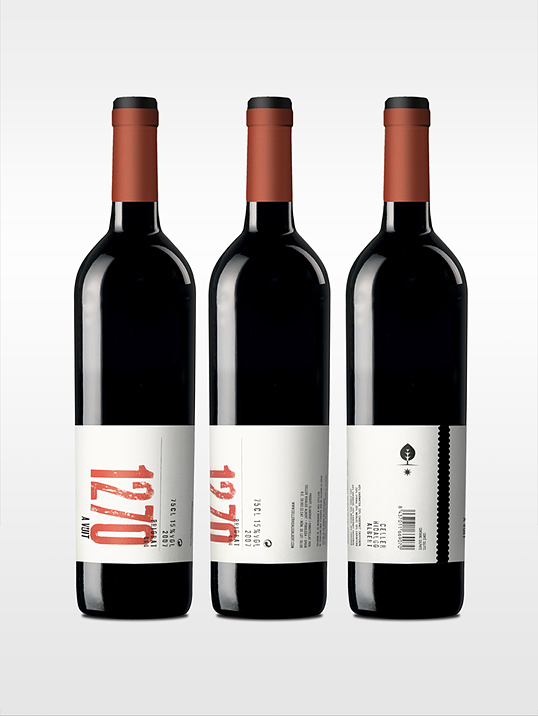 Designed by Atipus | Country: Spain
February 26, 2011 | 2 Comments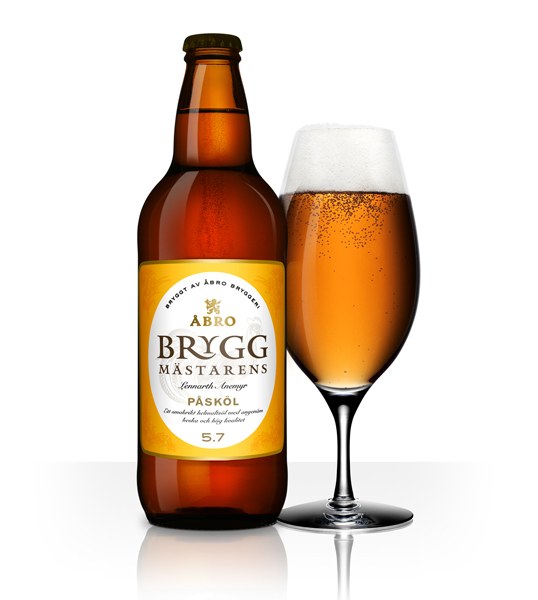 Designed by Morris Pinewood | Country: Sweden
New work from Sweden's Morris Pinewood for Åbro Breweries Bryggmästaren Easter Brew.
February 24, 2011 | 5 Comments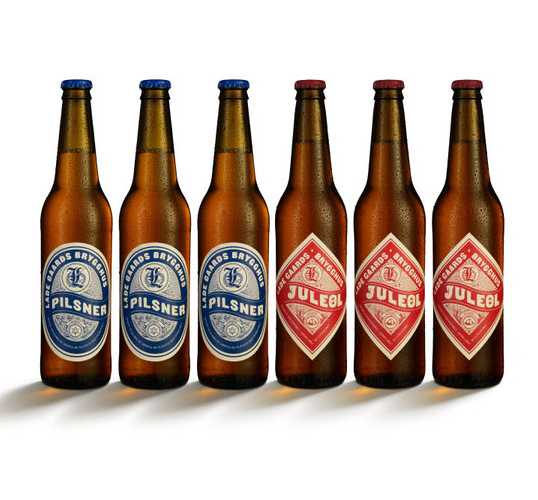 Designed by Frank. | Country: Norway
Say hello to post number  2,000 on Lovely Package, yay!