July 15, 2011 | 8 Comments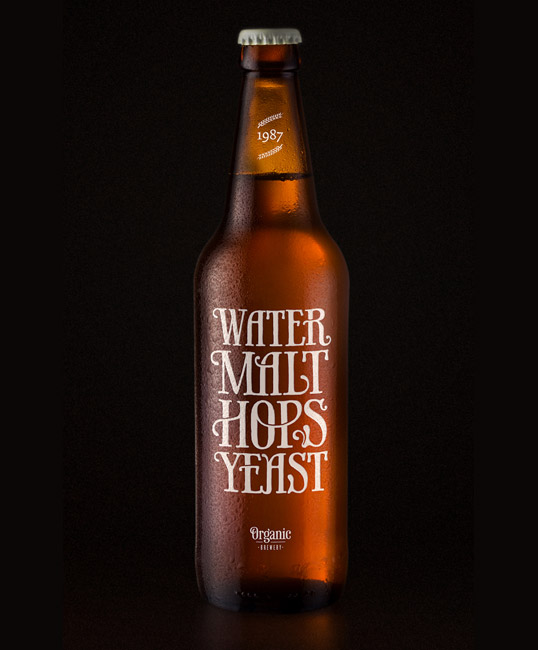 Designed by Simon Ålander | Country: Sweden
"This was an assignment for school where I was asked to design some sort of packaging — so I decided to make a fictional beer label. The reason that I wanted to make a beer label was because I like the format of the bottle and I wanted to experiment with that. Water, malt hops & yeast is an organic lager made for design-conscious people who also think about the environment.
The label on the front is a customized hand-drawn version of the beautiful typeface Phaeton with lots of soft curves to enhance the ecological feeling of the label."
July 15, 2011 | 1 Comment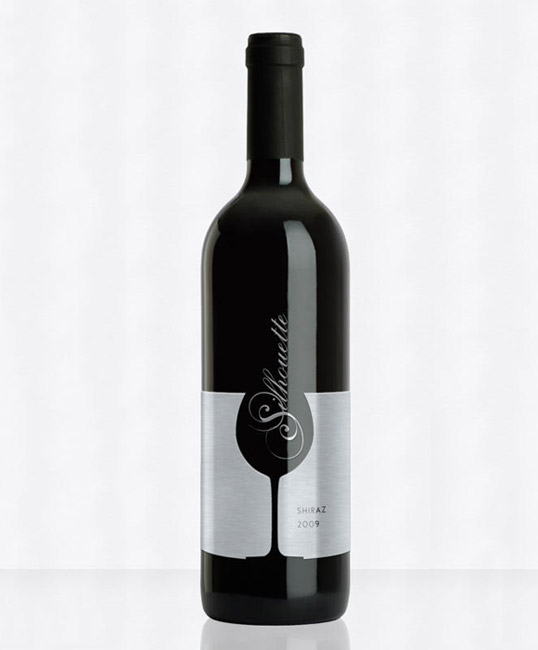 Designed by Nosh Creative | Country: United States
"We designed this label in a unique way so that the metallic, paper label wrapped around the bottle and stopped just short to make a silhouette of a wine glass. The calligraphic logo was silkcreen prior to the label application. Only the type and year are mentioned on the "front". While all other information is saved for the back so not to distract from the simple design."
July 11, 2011 | 2 Comments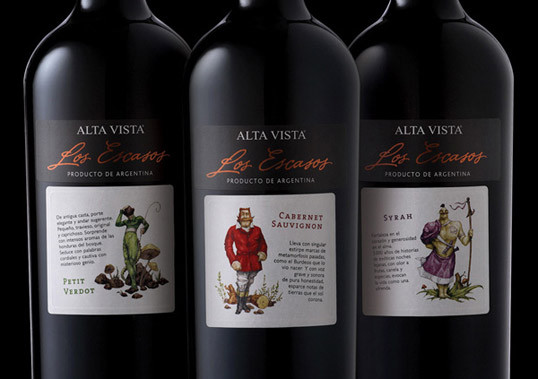 Designed by Arda Kissoyan | Country: Argentina
July 9, 2011 | 1 Comment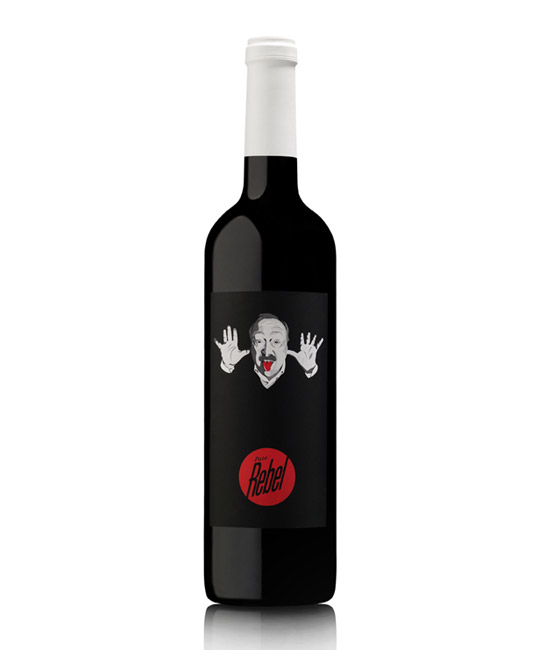 Designed by M&A Creative | Country: Portugal
"The newest wine label for Portuguese brand "Luis Pato" was created by M&A Creative. The idea behind the design was to create an irreverent concept using the image of the owner with graphic illustration. "
July 6, 2011 | 5 Comments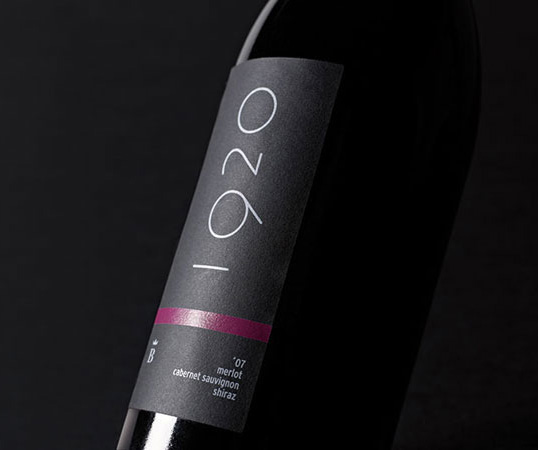 Designed by Estudio Pedro González | Country: Spain
The Barony of Turis Coop. V. needed to create a benchmark in the restoration wine sector. This could reposition themselves and change the perception that to date there was, both the brand and its products. We used the year of foundation as a starting point, and after following the artistic avant-garde work of this time (beginning of the century), the option chosen was the one that formally was cleaner. It was printed in flat, with digital white on black self-adhesive paper (Black Pepper).
June 29, 2011 | 3 Comments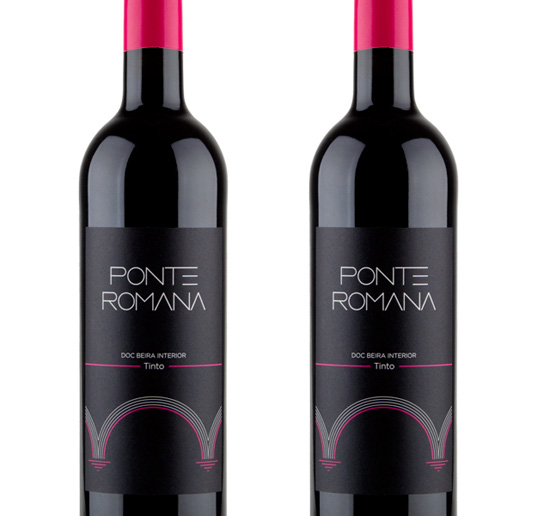 Designed by Play Me | Country: Portugal
"This project was inspired in the Romam Bridges that we have in Beira Baixa – Portugal. Enjoy the result of Ponte Romana wine label (Roman Bridge)"
June 23, 2011 | 5 Comments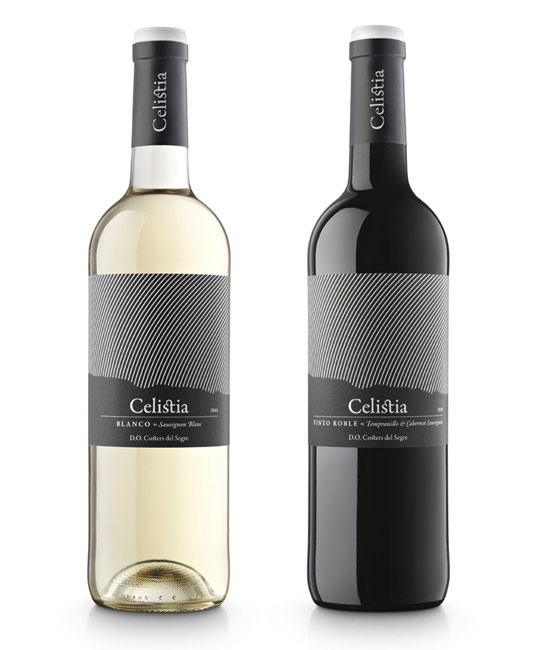 Designed by FeedbackMP | Country: Spain
"New wine packaging design by FeedbackMP Barcelona for Celistia wine from Costers del Sió winery located in Lleida, Spain (Appellation of Origin: Costers del Segre).
Inspired by the subtle and delicate clarity of the stars that can only be viewed after a short while in the dark, Celestia presents with a curious name and original design that helps to highlight the bottle on the shelf of wine shops and make it memorable and remarkable in restaurants, natural habitats of these wines.
The label design is even more surprising when night falls and the label dark due to the use of luminescent ink."
June 21, 2011 | 5 Comments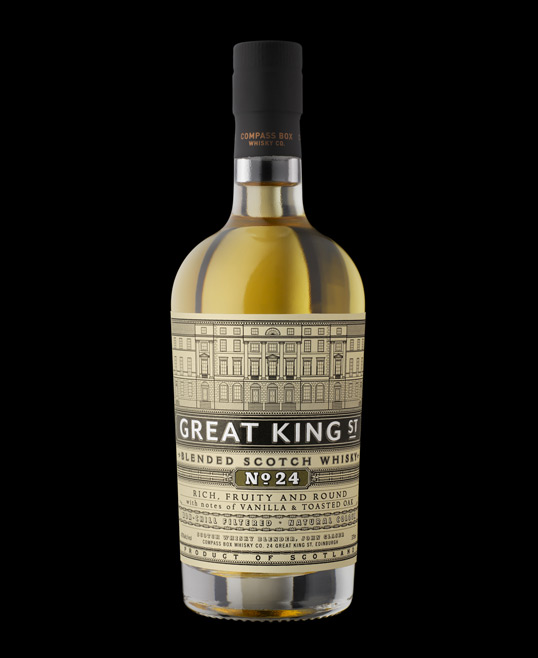 Designed by STRANGER & STRANGER | Country: United Kingdom
"The is the Compass Box Whisky Co's entry level whiskey. It's a kind of back to basics for them so we thought the address of their very first Glaswegian office was appropriate and an unusual name for a whiskey. We got architects elevations done of the whole street so we can extend the range."
June 20, 2011 | 11 Comments
Designed by Oliver Lan | Country: United States
"Broken Bottle asked us to develop a brand that packages their beer with a lot of bite. We centered the brand around their name and as 'a strong hitting beer.' The brand harkens to a time where beer is centered around craftsmanship. However, the packaging reflects the broken name and the beer's hard-hitting flavor. The various elements of the package are cut into different sections and applied over stripped and worn cardboard. The typography is a mess. The bottles are bandaged. The handle is taped together. It's a broken beer with broken packaging."
June 15, 2011 | No Comments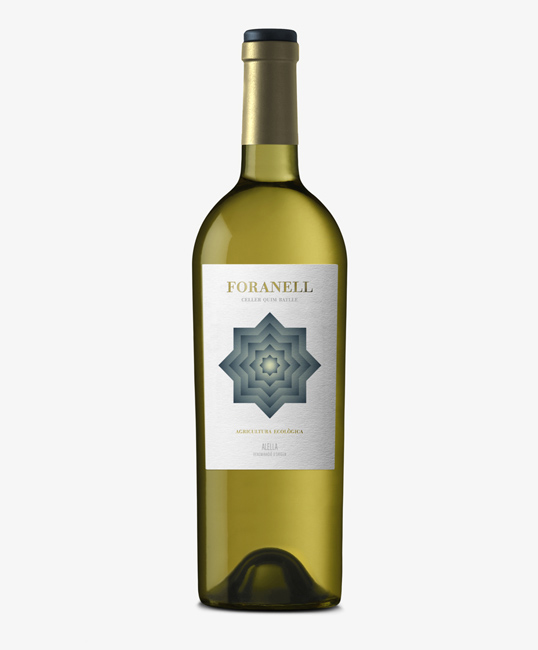 Designed by Dorian | Country: Spain
"Foranell, an organic wine with a very limited production, is conceived by the experience, effort and perseverance of Quim Batlle's cellar. The design recreates a gateway to another world through a disturbing and hypnotic image, inviting you to discover each of the different hidden sensations of this wine."