September 5, 2010 | 5 Comments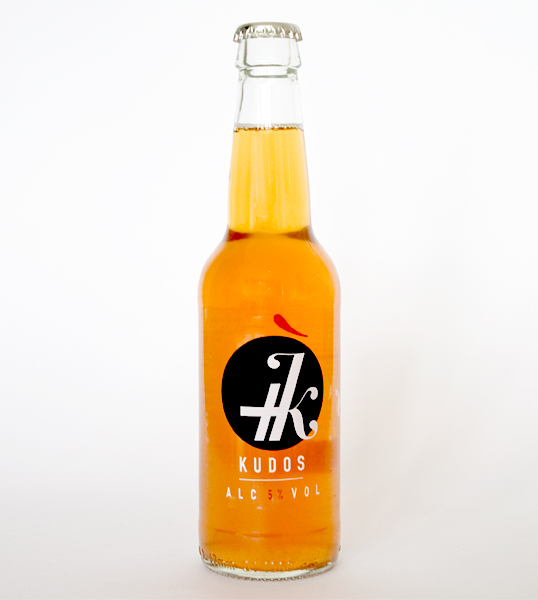 Designed by Ryan Martin | Country: United Kingdom
"Kudos is a new beer product from Green Room Ales, it is revolutionary in that it is brewed like a beer but filtered like a lager.
Rather than create just a label we wanted to create an entire brand which can be built upon and developed. Kudos is distinctly different."
September 2, 2010 | No Comments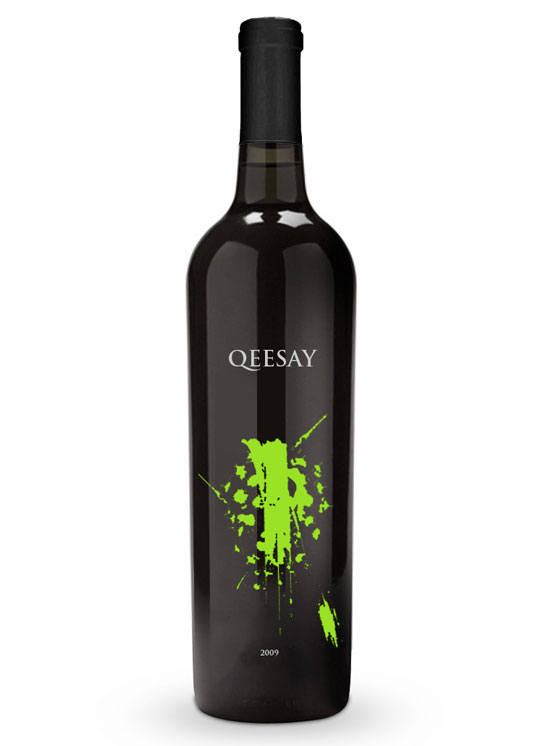 Designed by Creativecocktail | Country: Slovakia
"Creativecocktail were asked to design the label and name for this special edition of wine. The idea was simple and clean design with strong abstraction to present the young spirit of the wine."
September 1, 2010 | No Comments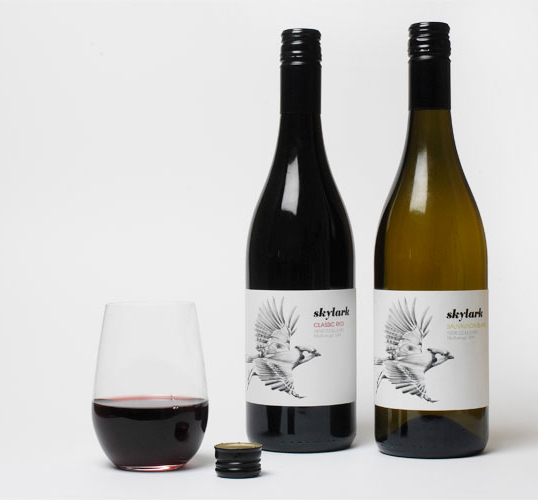 Designed by Inhouse Design | Country: New Zealand
"A new range of wines for the New Zealand market. These labels showcase the beautiful illustrations of Hello Von, a London based illustrator."
August 30, 2010 | 12 Comments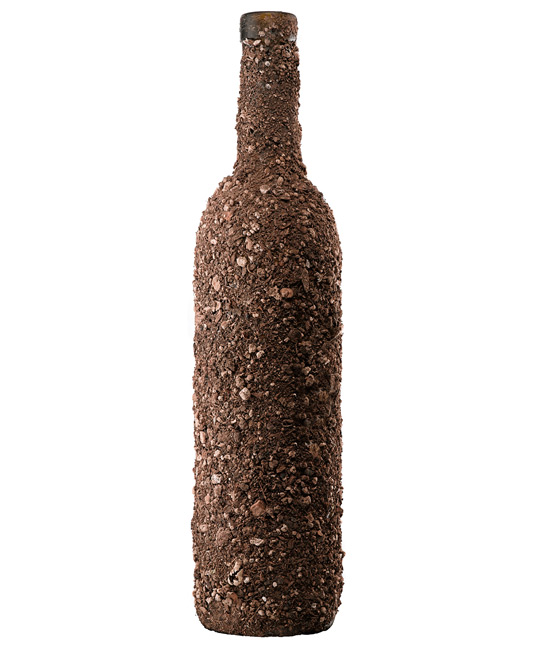 Designed by Eduardo del Fraile | Country: Spain
"This bottle was designed to honor Agapito Rico, an important figure in the DO of Jumilla Spain. He was a pioneer in achieving quality wines in this region. The grape that is grown in this land is the Monastrell, a strong flavored grape suitable for arid areas. Agapito is an expert in cultivating wine and the purity expressed by the bottle echoes his quality as a wine maker."
August 30, 2010 | 4 Comments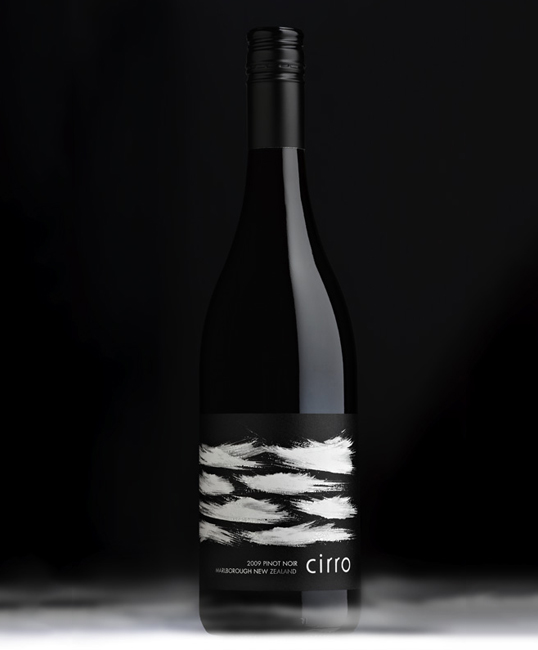 Designed by Tass Gyenes | Country: Australia
"Cirro are the highest of all clouds formed by ice crystals with thin wisp like feather trails – and Viscosity's latest range of wine. From the purest of water sources 25,000ft above New Zealand's Marlborough Sounds coastline the story begins, only to leave you somewhere much much higher by the end."
August 28, 2010 | 6 Comments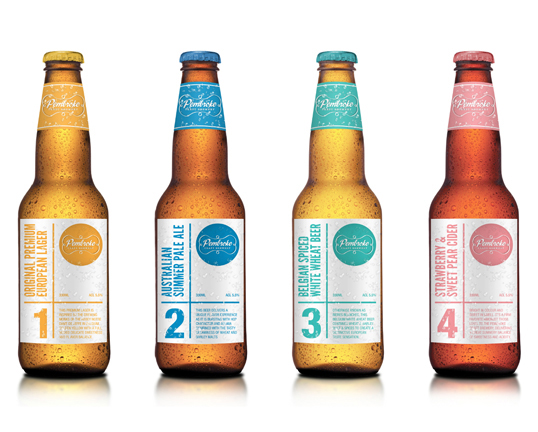 Designed by Gary Head Design | Country: Australia
"What started as a love for beer and the need for more packaging pieces in a growing portfolio, this project developed into creating a brand for two guys who brew more beer than they can drink.
Pembroke Craft Brewery was born and the simple task for this job was to develop a labeling system for their ever expanding brew collection while sticking to their slick brand which highlights their outstanding work ethic to produce premium beer and beverages.
August 26, 2010 | 5 Comments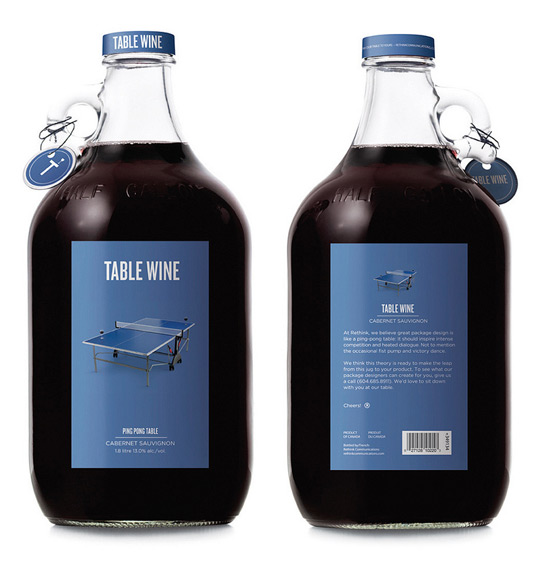 Designed by Rethink | Country: Canada
"We created this self-promo campaign of "Table Wines" to showcase Rethink's package design capabilities. The back of each label includes copy crafted to its particular variety of table, giving potential clients a taste of our personality, philosophy and sense of humour.
Copy on this version reads: At Rethink, we believe great package design is like a ping-pong table: it should inspire intense competition and heated dialogue. Not to mention the occasional fist pump and victory dance.
We think this theory is ready to make the leap from this jug to your product. To see what our package designers can create for you, give us a call. We'd love to sit down with you at our table."
August 26, 2010 | 6 Comments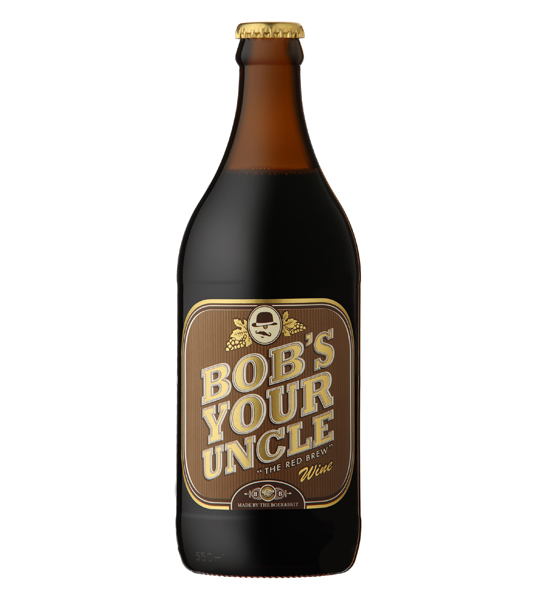 Designed by Fanakalo | Country: South Africa
"Our newest design. Wine in a beer bottle! Perfect for picnics, people who don't want to drink an entire bottle of wine in a restaurant… or just perfect for drinking straight from the bottle! Sold in South Africa for 20 Bob."
August 25, 2010 | 1 Comment
Designed by brainCELLS | Country: Australia
"The Killerby family were the owners of a general store in the Margaret River region in the 1970s. It was around this time that the area became populated with boutique wineries. The general store was this inspiration for this traditional wine label, with its scraperboard illustration and structured typographic treatment. The Merchant trader forms part of the Killerby range of wines that will launch in 2010."
August 24, 2010 | 3 Comments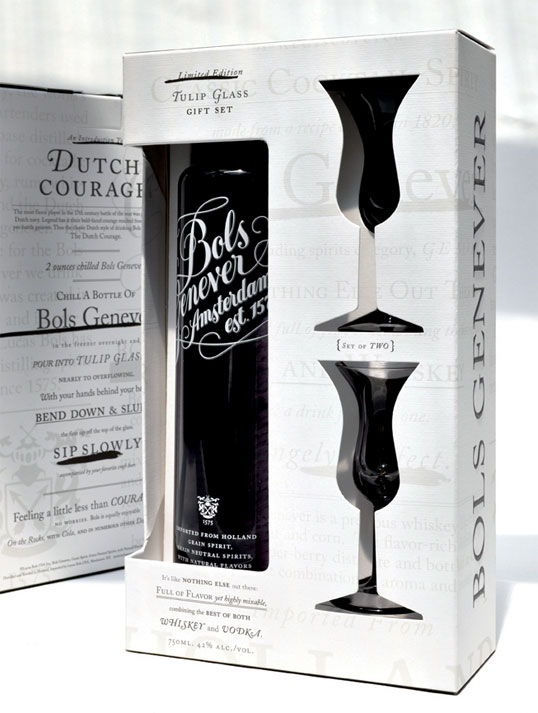 Designed by BMB NYC | Country: United States
"This holiday gift pack for Bols Genever is designed as an introduction to the Dutch drinking ritual known as Kipstootje. Or, translated to English, "a little head butt."  Because of genever's unique taste profile, the retail placement of our package is in the brown spirits section where gift packaging is generally black or dark in color. As a result, the crisp whiteness of our package stands out.
The package has an outer sleeve that slides over a complex inner structure. This structure supports the weight of the bottle and a die-cut panel which holds two small tulip glasses in place. We resisted the convention of using plastic as a protective covering, therefore, the glasses are recessed behind the wrap and their distinctive shape is used as a die-cut window. A printed piece containing recipes and brand messaging is inserted in a small compartment behind the glasses. This piece is also used as a bottle wrap for retail point of sale."