October 26, 2010 | No Comments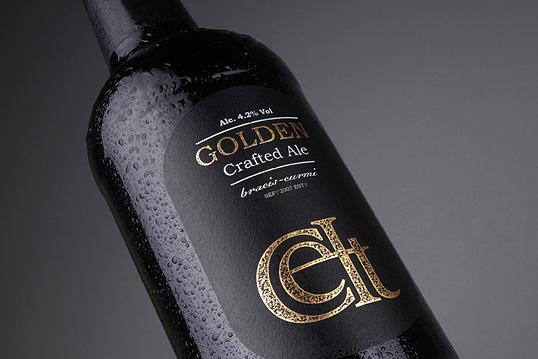 Designed by Kutchibok | Country: Wales, United Kingdom
"The Celt Experience is a brewery inspired by Celtic history, to produce a range of organic ales, hand crafted lager and organic 'pops'. The Celt Experience combines modern brewing equipment with ancient Celtic brewing methods, creating flavoursome and holistic beers.
We produced all creative design work for The Celt Experience encompassing its brand ethos of quality distinctive beverages."
October 26, 2010 | No Comments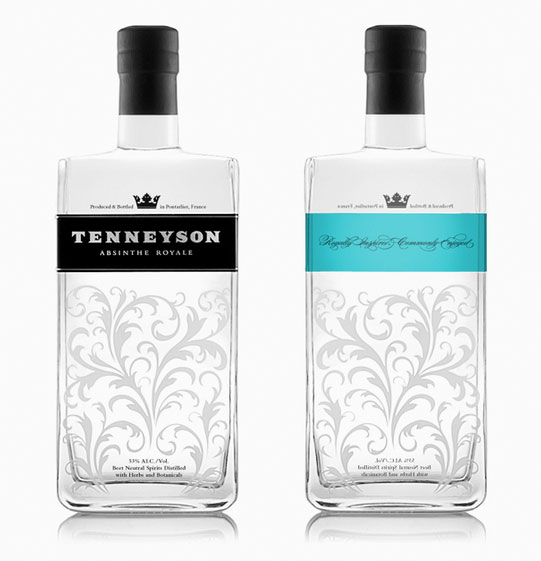 Designed by BDG | Country: United States
"Tenneyson is a French Absinthe, distilled and bottled in the Pontarlier region of France. The concept behind the brand was to successfully blend the Art Nouveau time period with the modern feel of present day. The result is a design that is both masculine and feminine; organic and precise."
October 24, 2010 | 1 Comment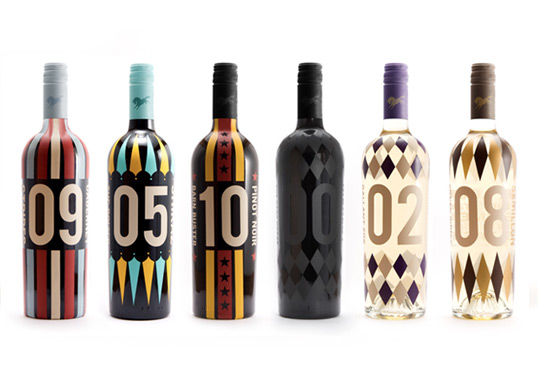 Designed by Victoria Abrami | Country: United States
"The redesign of Yarraman Estate's Barn Buster wines. Each individual bottle represents a unique flavor and embodies a race horse like quality."
October 22, 2010 | No Comments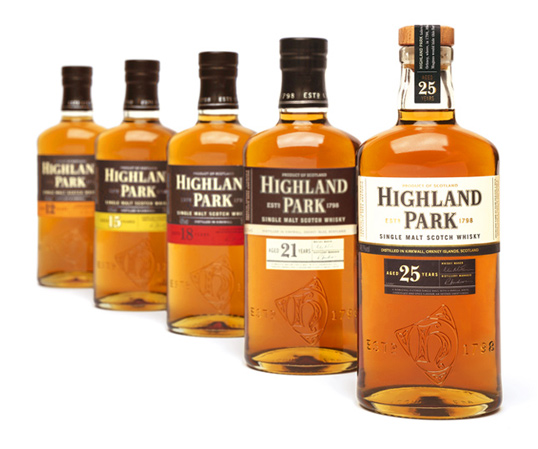 Designed by Pearlfisher | Country: United Kingdom
"Task: Strategic repositioning of a hidden Scottish gem by mastering the art of confidence through understated luxury.
October 19, 2010 | No Comments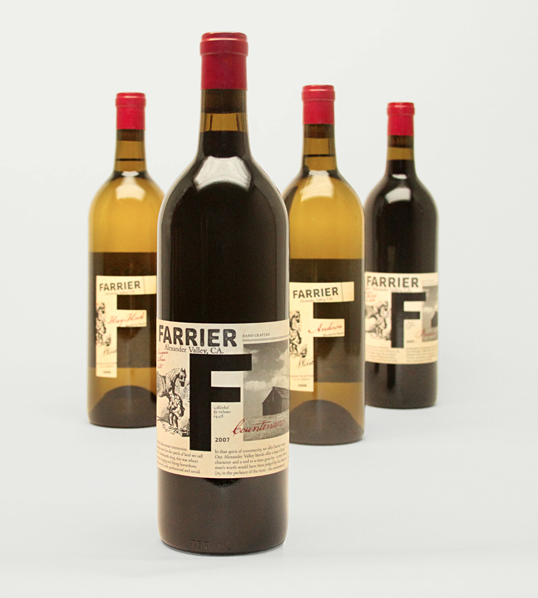 Designed by Duncan/Channon | Country: United States
"Created for Jackson Family Wines (of Kendall-Jackson fame), Farrier is a brand that Duncan/Channon helped build from the ground up. The client came with a plot of land in Sonoma's Alexander Valley and a challenge – create a wine brand that embodies the heritage of that singular place.
The overall concept taps into the sense of community that has historically played such an important role in rural life. Jackson Family Wines has always been guided by a strong appreciation for the land. And, as a family business, it is deeply rooted in the community. It seemed natural for Farrier to pay tribute to these things.
October 18, 2010 | No Comments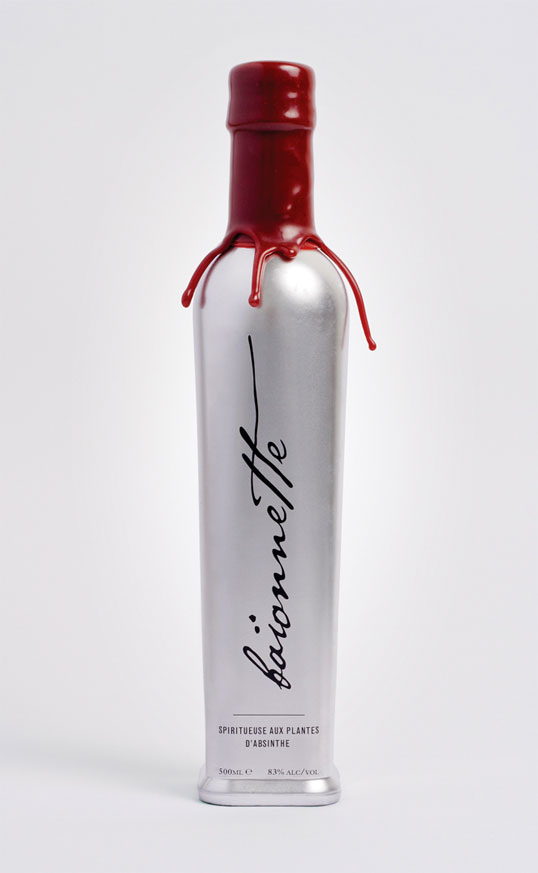 Designed by Kjetil Olstad | Country: Australia
"This is an absinthe bottle I designed for a alcohol packaging assignment. I took inspiration for the name "baïonnette" and design of the bottle from the earliest big consumers of absinthe; the french soldiers in the Algerian war. They used this spirit as a way to get courage, as well as for therapeutic purposes to treat the soldiers and colonists against typhoid and malaria. I like the cold, clean, brutal and sharp look of a bayonet, and think it suits such a strong spirit such as absinthe."
October 17, 2010 | No Comments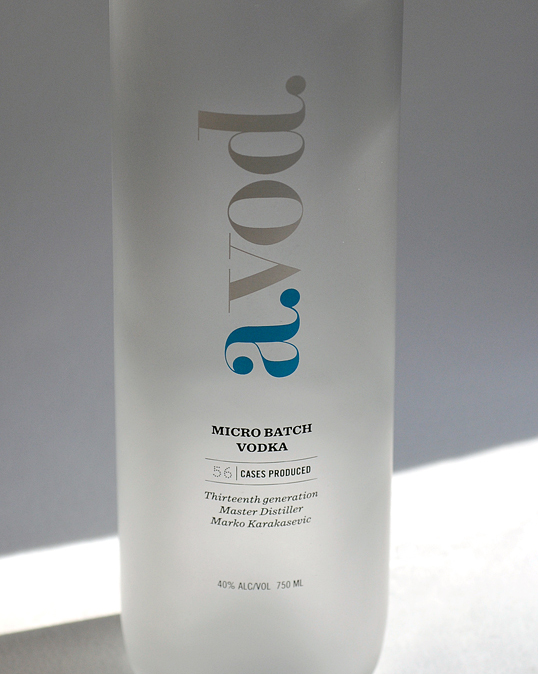 Designed by Flux Labs | Country: United States
"Private label vodka and box for AKA extended stay residences"
October 16, 2010 | No Comments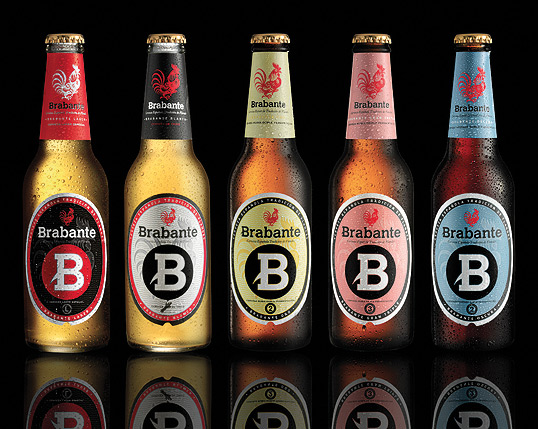 Designed by Tritone Design Studio | Country: Spain
"Brabante is a new beer developed by a Spanish team of brewing masters. We provided Brabante new brand development, strategic positioning and design, creating identities for five different varieties."
October 14, 2010 | No Comments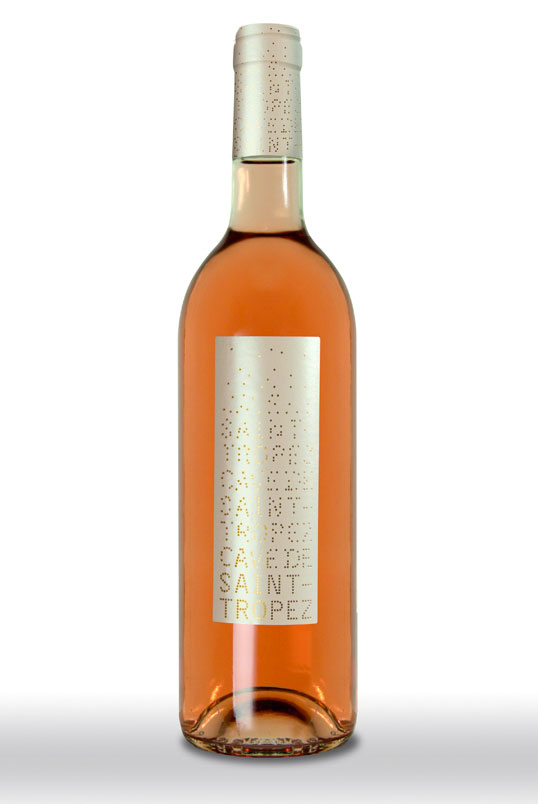 Designed by Curious D | Country: France
This foil blocked wine label was designed as a nod to the luxury and festive atmosphere of Saint Tropez.
October 14, 2010 | No Comments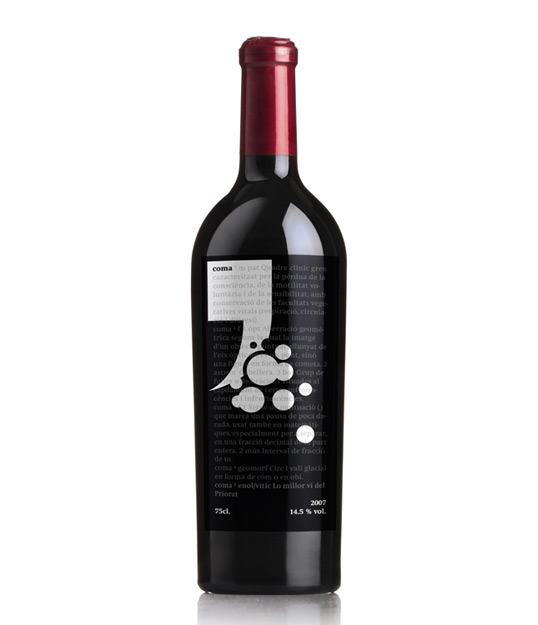 Designed by Andreu Zaragoza | Country: Spain
The simple, bold coma graphic and circular shapes set against the (from what my limited Spanish can tell) screened back dictionary definition of a coma create this unique looking wine label. This is a great example of one colour design done right.