January 7, 2011 | 5 Comments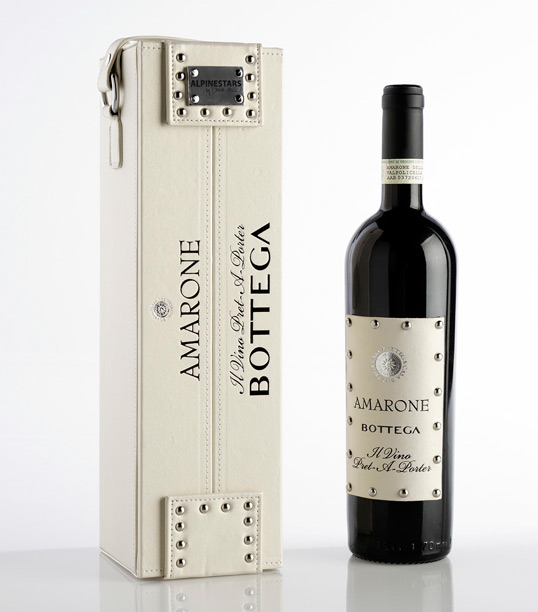 Designed by Denise Focil | Country: United States
"The renowned American designer Denise Focil has partnered with the award-winning  Italian wine maker Distilleria Bottega to create a luxury and stylish wine: Amarone Bottega, Il vino Prêt-á-porter.
The bottle features a white leather label and is nestled in a white leather case embellished with debossed black lettering: a collectible piece that reminds of a vintage suitcase. The case is enriched with metal studs (the latest, hottest fashion trend) and with a metal plaque with engraved the Alpinestars by Denise Focil logo.
January 5, 2011 | 5 Comments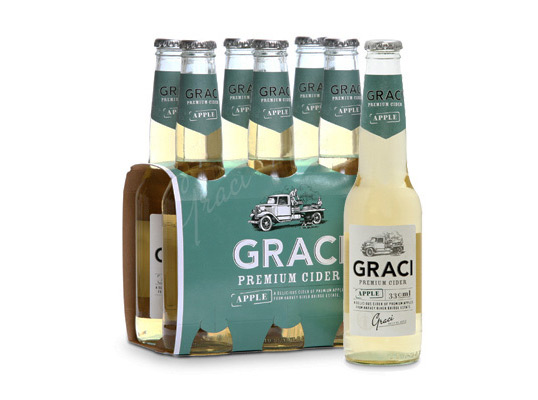 Designed by brainCELLS | Country: Australia
"Harvey River Bridge Estate approached brainCELLS in early 2010 to work on a new premium cider range called Graci. Harvey Fresh are well known for their quality fruit so a range of cider with apple, pear and grape varieties seemed like a wise investment. The packaging of the cider reflects the tradition and heritage of the Harvey orchards that have been operating for many decades in Western Australia. The traditional look was achieved with a scraperboard illustration and a visual palette of dusty colours and vintage typefaces. The result is a cider package that will attract both experienced and in-experienced cider drinkers over the summer months. Graci is now available in liquor outlets across Australia."
January 5, 2011 | 1 Comment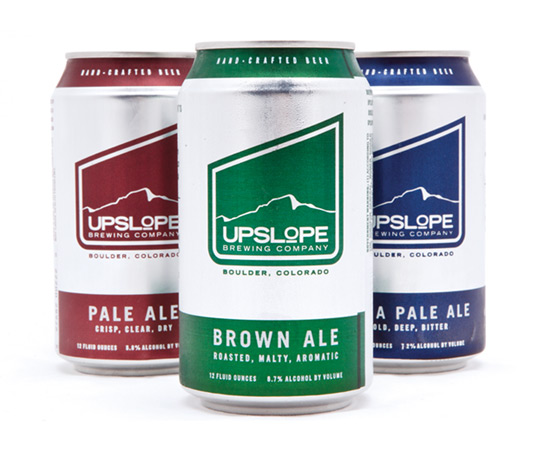 Designed by Anthem Branding | Country: United States
"Our strategy for the Upslope Brewing Company cans was simple: create a compelling design that would immediately differentiate the brand from national labels as well as the glut of local craft beer. Each variety is numbered, and features a signature color against the can's natural silver. The current varieties include a Pale Ale, IPA and Brown Ale."
January 4, 2011 | 2 Comments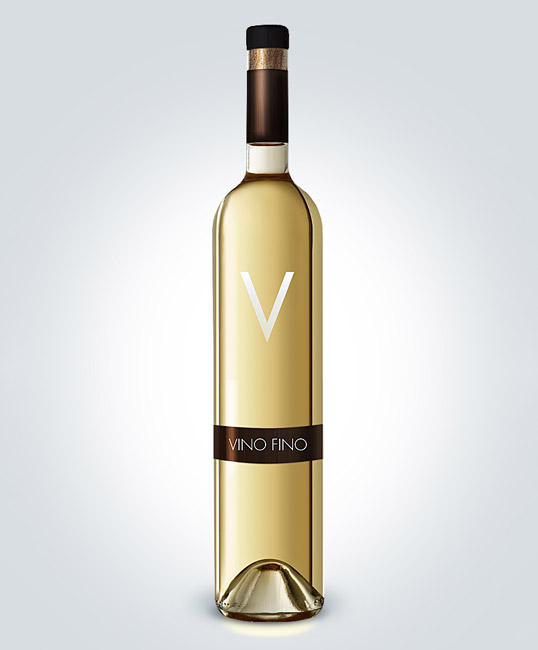 Designed by Belancio | Country: United States
"Belancio created the new luxury wine brand Vino Fino. The branding included a hand crafted wood box finished in dark mahogany, with a solid platinum V attached to the surface."
December 30, 2010 | No Comments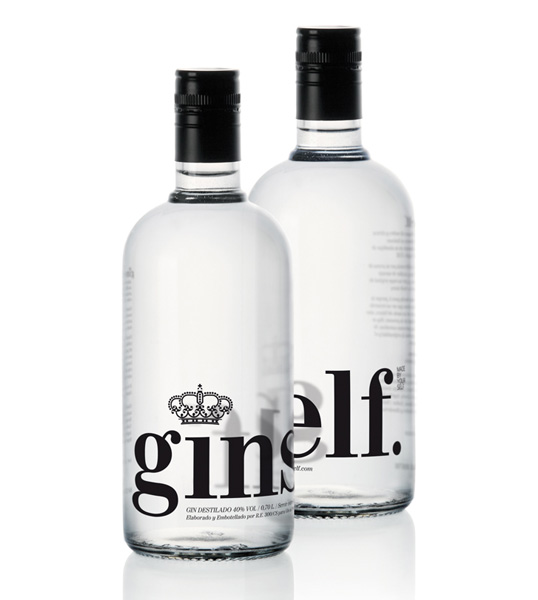 Designed by Conca&Marzal | Country: Spain
Ginself is the result of the enthusiastic pursuit of the perfect gin by its four creators, and is the first 100% premium gin in Valencia Spain.
December 29, 2010 | No Comments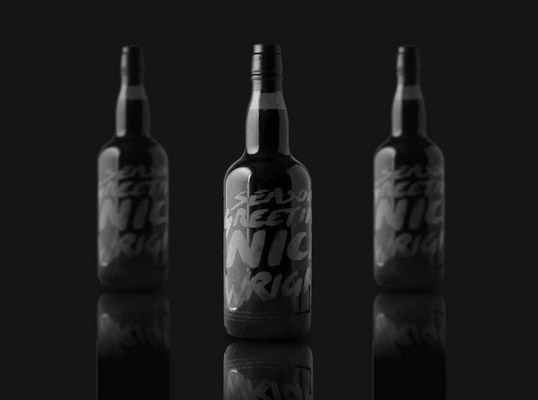 Designed by Organ Studio | Country: Australia
Perth Australia based Organ Studio created these laser etched wine bottles for their 2010 Christmas gift. They also put together a video documenting the process.
December 29, 2010 | No Comments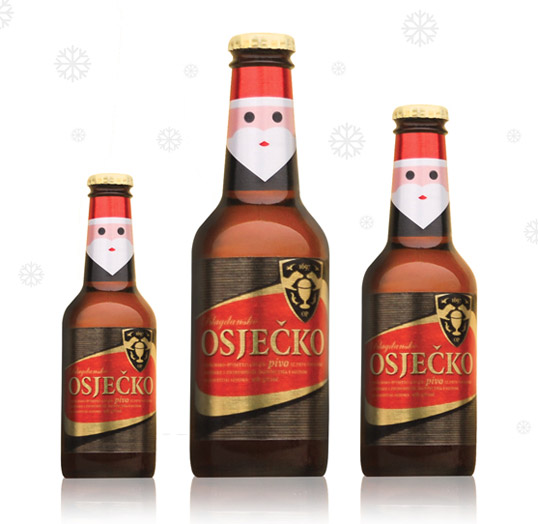 Designed by Manasteriotti and Maric | Country: Croatia
"Osječko pivo (Osječko beer) asked us to design a winter holiday edition of their beer, packaged in small, 0.25l bottles.
We used a simple neck label design to make the bottle resemble a Santa Claus. The usual bottle label was printed in red color. This small intervention retained their identity while adding winter flair.
Osječko pivo is the first beer brewery in Croatia, founded in 1697."
December 29, 2010 | No Comments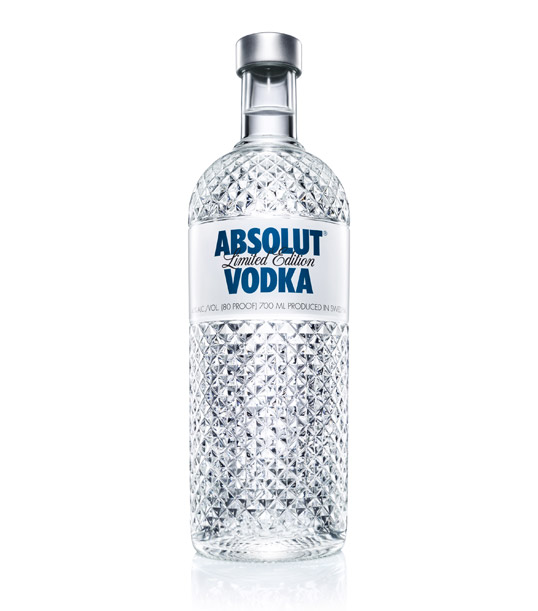 Designed by Cav Con | Country: Australia
"Making a departure from past executions where the famous bottle has been encased in a sleek second skin, AAbsolut Glimmer reworks the actual classic form in a stunning faceted surface of crystal patterned glass. A true collector's item, Absolut Glimmer is an elegant play of light, its stylish design challenging the norm of the traditional gift pack."
December 26, 2010 | No Comments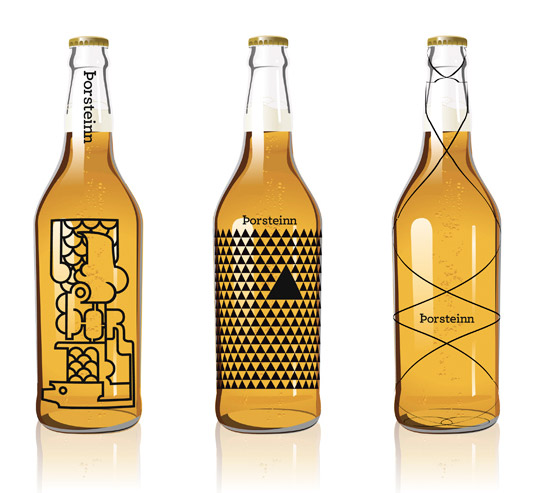 Designed by Thorleifur Gunnar Gíslason | Country: Iceland
"This beer brand concept was born on a sunday night at school where we were supposed to make a brand for a micro-brewery. The name is traditional Icelandic name that could be loosely translated into "thirsty one".
The concept is a simple one. One beer, 10 different bottle designs by 10 different designers. The design would be changed annually. The design could be put on beer glasses as well. The design is limited to black graphics on a 33cl glass bottle.
This was the result from collaboration between three graphic design students at the Iceland Academy of the Arts, Thorleifur Gunnar Gíslason, Geir Olafsson and Hlynur Ingolfsson."
December 22, 2010 | No Comments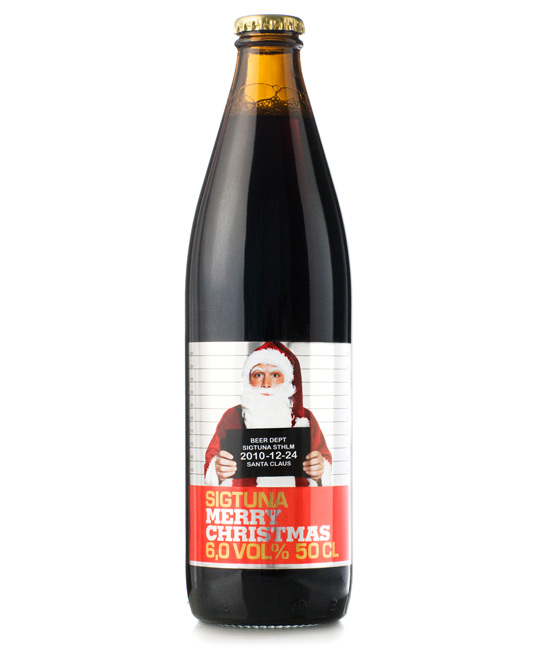 Designed by Morkman Reklambyrå | Country: Sweden
"Sigtuna is an up and coming micro brewery just outside of Stockholm, Sweden. They have recently received numberous awards for their beers and continue to reap success within the beer communities. This years christmas lager needed a design that highlighted the premium characteristics of the beverage, while adding a new twist to the symbolism of the holidays."