October 18, 2010 | No Comments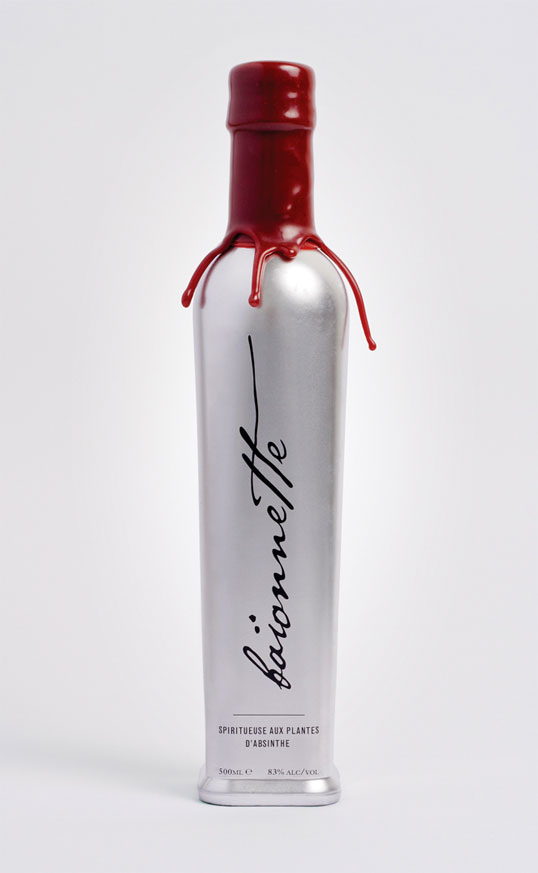 Designed by Kjetil Olstad | Country: Australia
"This is an absinthe bottle I designed for a alcohol packaging assignment. I took inspiration for the name "baïonnette" and design of the bottle from the earliest big consumers of absinthe; the french soldiers in the Algerian war. They used this spirit as a way to get courage, as well as for therapeutic purposes to treat the soldiers and colonists against typhoid and malaria. I like the cold, clean, brutal and sharp look of a bayonet, and think it suits such a strong spirit such as absinthe."
October 17, 2010 | No Comments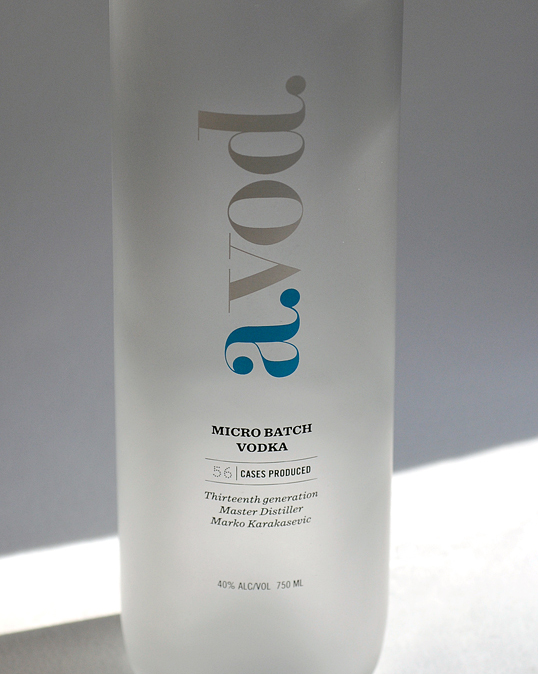 Designed by Flux Labs | Country: United States
"Private label vodka and box for AKA extended stay residences"
October 16, 2010 | No Comments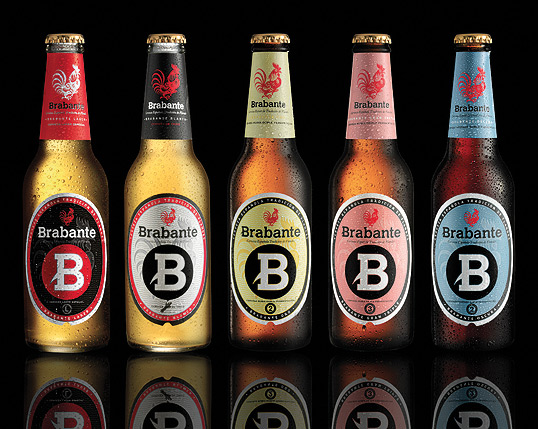 Designed by Tritone Design Studio | Country: Spain
"Brabante is a new beer developed by a Spanish team of brewing masters. We provided Brabante new brand development, strategic positioning and design, creating identities for five different varieties."
October 14, 2010 | No Comments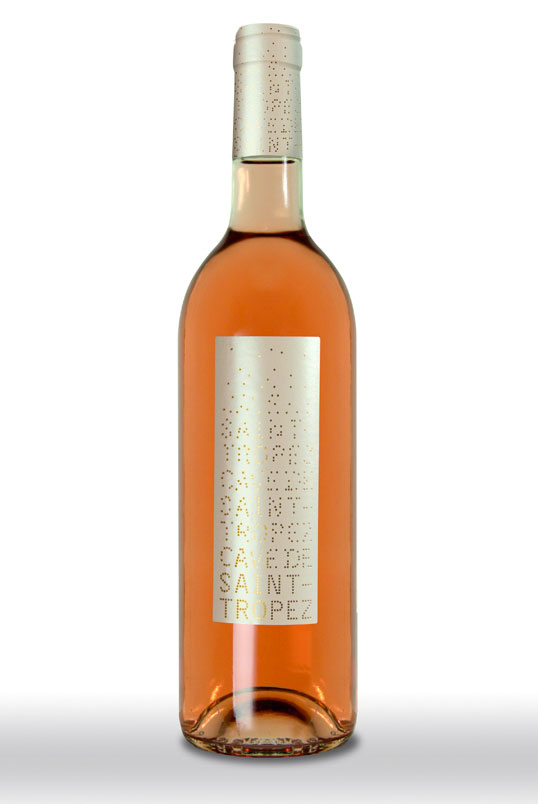 Designed by Curious D | Country: France
This foil blocked wine label was designed as a nod to the luxury and festive atmosphere of Saint Tropez.
October 14, 2010 | No Comments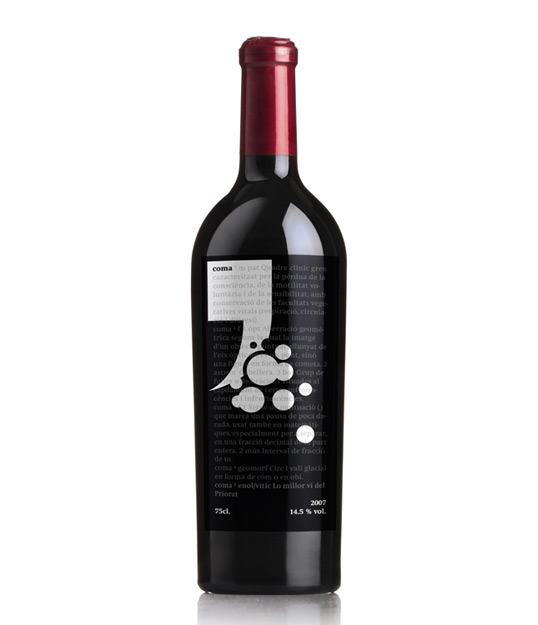 Designed by Andreu Zaragoza | Country: Spain
The simple, bold coma graphic and circular shapes set against the (from what my limited Spanish can tell) screened back dictionary definition of a coma create this unique looking wine label. This is a great example of one colour design done right.
October 13, 2010 | No Comments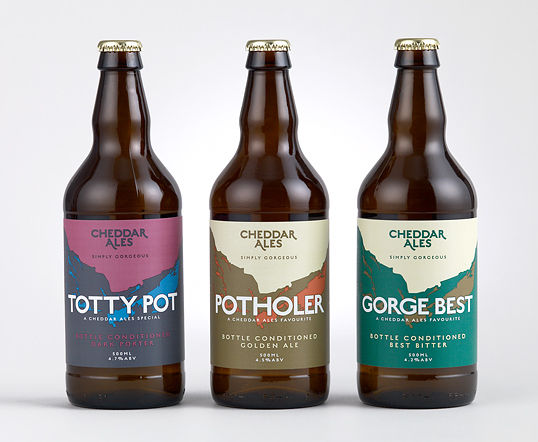 Designed by Studio Output | Country: United Kingdom
"Cheddar Ales is a microbrewery in Somerset which hand-crafts beers. We were approached by head brewer, Jem Ham, to take a look at their branding, packaging and marketing materials. The logo we designed hints at the typography of a bygone British era, as does the imagery: an illustration of Cheddar Gorge. The confident combination of colour, image and type evokes a feeling of the great pre-war railway travel posters, inviting relaxation as the scenery blurs past. One thinks one might have just one more…"
October 12, 2010 | 1 Comment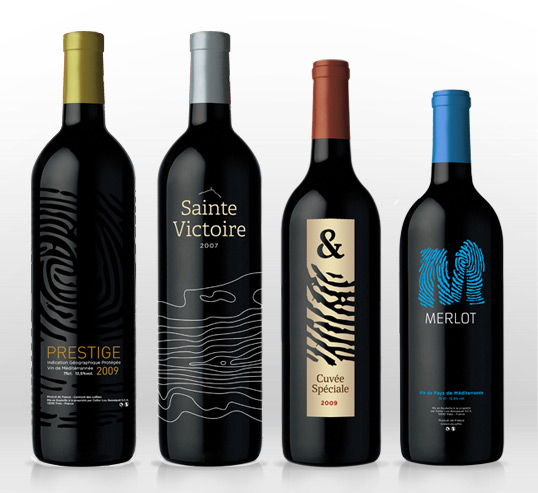 Designed by Adrien Genevard | Country: France | Fonts: FF DIN, Adelle, Klint
"I started making a logotype which represents this association – the bottle mixed with a fingerprint. I then added a second graphic object with lines which represents the contour lines of the "Sainte Victoire" mountains. For the packaging they wanted something modern, authentic, from the soil, something fresh and elegant."
October 11, 2010 | No Comments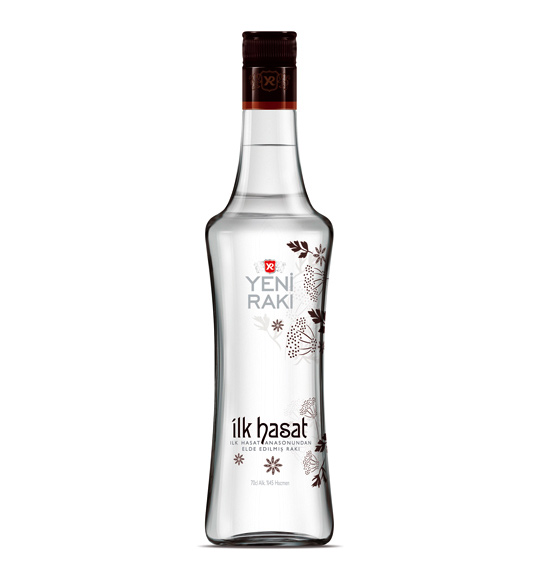 Designed by Pearlfisher | Country: United Kingdom
"Task: To create a new limited edition Yeni Raki building on its core truth and making it more desirable to consumers in a modern context.
Scope: Brand identity, graphic design."
October 11, 2010 | No Comments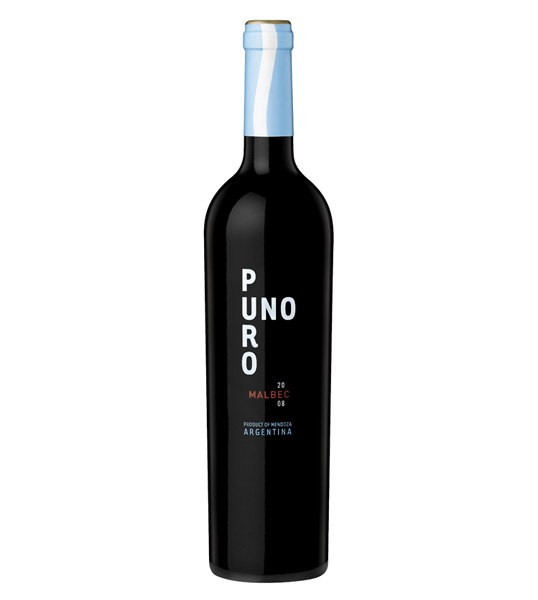 Designed by Dizen | Country: Argentina
"The concept of this wine, focused on USA market is to present a modern, elegant Malbec from Argentina. We work with white and light blue (the colors of Argentina's flag) and also red (the color of the wine. The idea is to communicate "this is the ONE malbec from Argentina"
October 10, 2010 | No Comments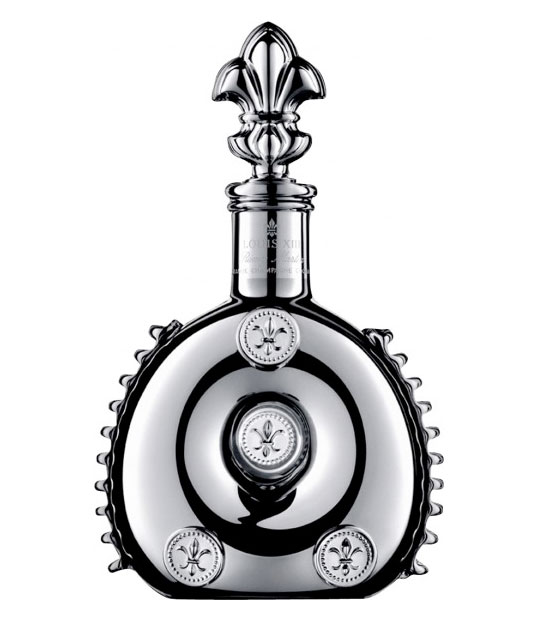 Designed by Baccarat | Country: France
Louis XIII Black Pearl is a limited edition cognac from Rémy Martin, packaged in individually numbered dark crystal decanters. There were only 786 made, and they run for about $15,000 a bottle.