March 29, 2011 | No Comments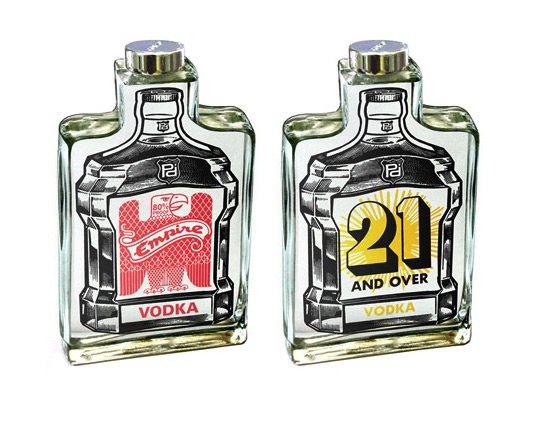 Designed by Charles S. Anderson Design | Country: United States
"Brand X is an innovative liquor packaging program developed by CSA Design as a licensed distillery brand concept. Brand X uses a clear, custom-designed flat decanter with a classic bottle silhouette as a blank canvas for never-ending, bottle-related visual puns. Each of the design motifs is treated as a humorous sub-brand.
This Pop Art approach to packaging is unique to CSA Design. We take a broad overview of a product category and approach it in a fresh new way, viewing the package as a surface to showcase an unlimited series of artwork from CSA Images. This provides a continuously new face for the product as well as an infinite number of package variations to fill the constantly hungry online blog-o-sphere."
March 29, 2011 | 5 Comments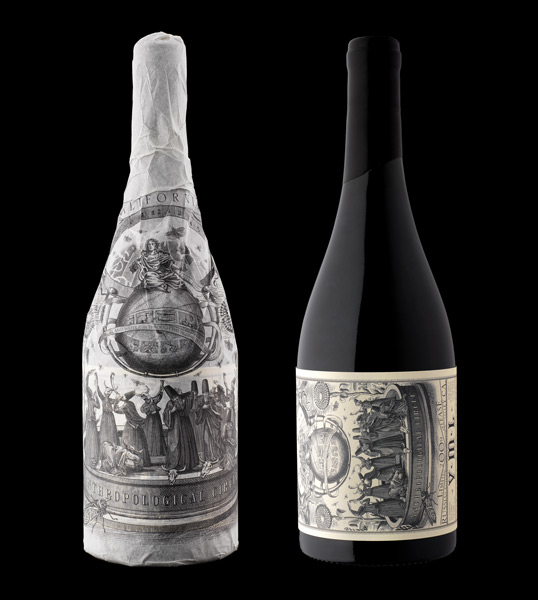 Designed by STRANGER & STRANGER | Country: United Kingdom
"This is for a biodynamic winemaker in California. She described biodynamic winemaking and we thought it sounded like witchcraft. And there's your label."
March 26, 2011 | 2 Comments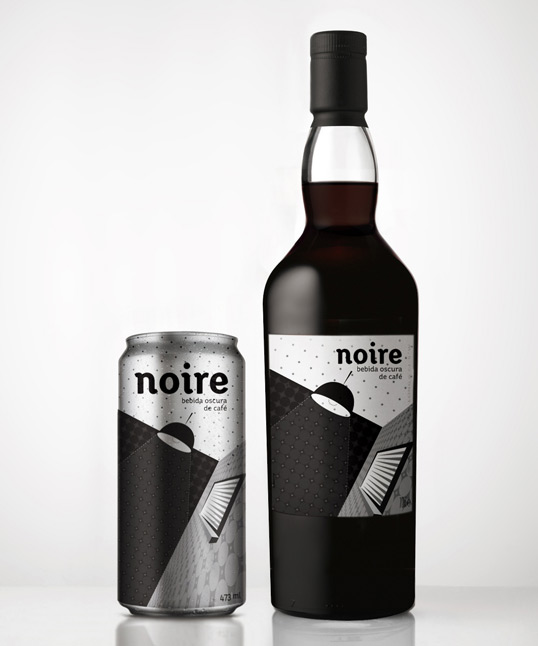 Designed by Oscar Guerrero Cañizares | Country: Colombia
"Personal project for a coffee liqueur. The design was inspired by the film noir, which tries to convey the sensuality and mystery of this film, which are characteristics of this drink. The design expresses the above by a semi-abstract image in light and shade and the simple application of type."
March 23, 2011 | 6 Comments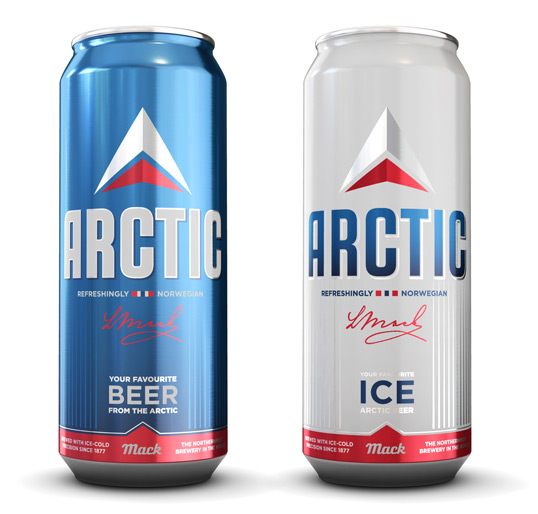 Designed by Tank | Country: Norway
"The brief: Mack's number one-product, Arctic Beer, was changed from being a standalone product, to a series including Light and Ice versions. The client wanted a modern and young look with similarities from the predecessor – while at the same time being something new and fresh.
The solution extends and simplifies the elements that were the mainstay of the identity, but with more emphasis on the brand name and the cold freshness. The arctic purity, the clear and fresh water it is made of, and the brewery being the worlds northernmost, is the very base of the concept. It shows off in the clear blue color and ice sharp arrow that points you in the northern direction. It is freezing cold. It is refreshingly tasty. It is Arctic Beer."
March 22, 2011 | 3 Comments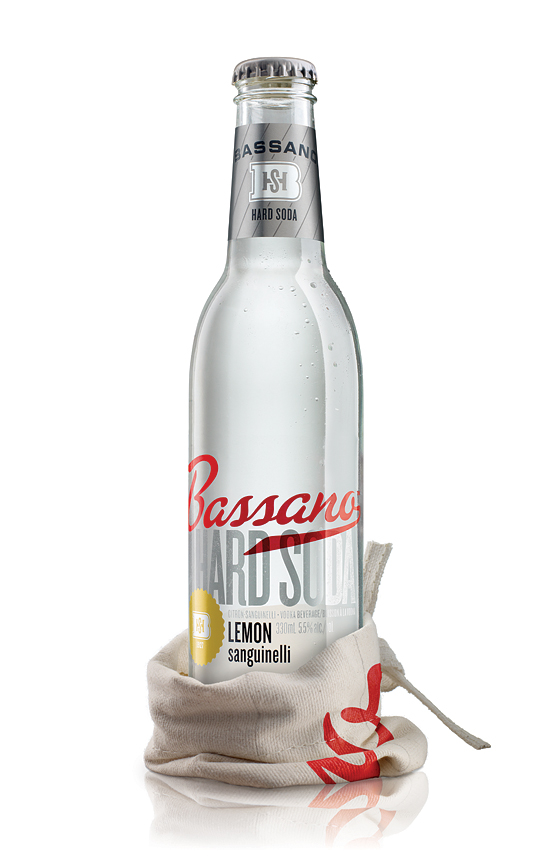 Designed by Dossier Creative | Country: Canada
A new, vodka-based refreshment beverage inspired by classic Italian sodas of the 1920s, Bassano Hard Soda was developed to evoke the feel of Prohibition within a contemporary context. dossier created the name, proposition and look to communicate an integrated story that would be disruptive on shelf. The identity pays homage to the classic script logotypes of the era, while the closed 4-pack has a small window to reveal the bottles, alluding to something illicit and underground. The brand launched with two flavours, Lemon Sanguinelli and Raspberry Pomelo, which have less sweetness and carbonation than typical for the category, making them more appealing to sophisticated palates.
March 21, 2011 | 2 Comments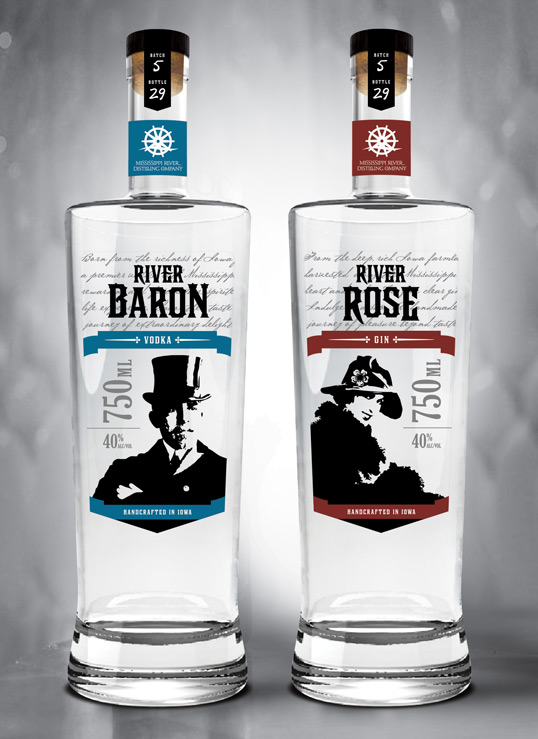 Designed by MindFire Communications | Country: United States
"Mississippi River Distilling Company is a brand new micro-distillery in Le Claire, Iowa that produces small-batch, premium vodka, gin and whiskey. MRDC asked MindFire Communications to develop the brand identity for their River Baron Vodka and River Rose Gin.
We spent a great deal of time learning about the distilling process, the local ingredients and discovering what the heart and soul of the products would be about. We then captured that heart and soul in a powerful and unique brand that drew on the region's history and local flair. When it came time for the bottle designs, our goal was to create a design that evokes the era of the late 1800s along the Mississippi River."
March 21, 2011 | 4 Comments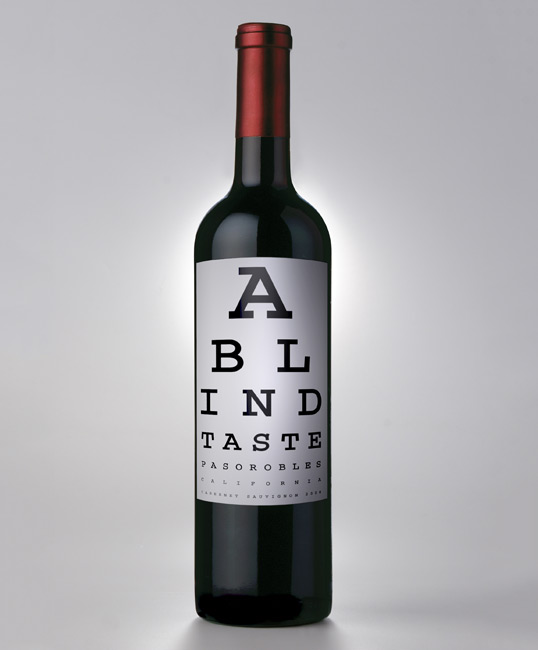 Designed by Hope Family Wines | Country: United States
"A Blind Taste is a private wine brand from Hope Family Wines in Paso Robles, California. The label design  inspired by an eye chart layout which gives an unique personality to its brand."
March 16, 2011 | 6 Comments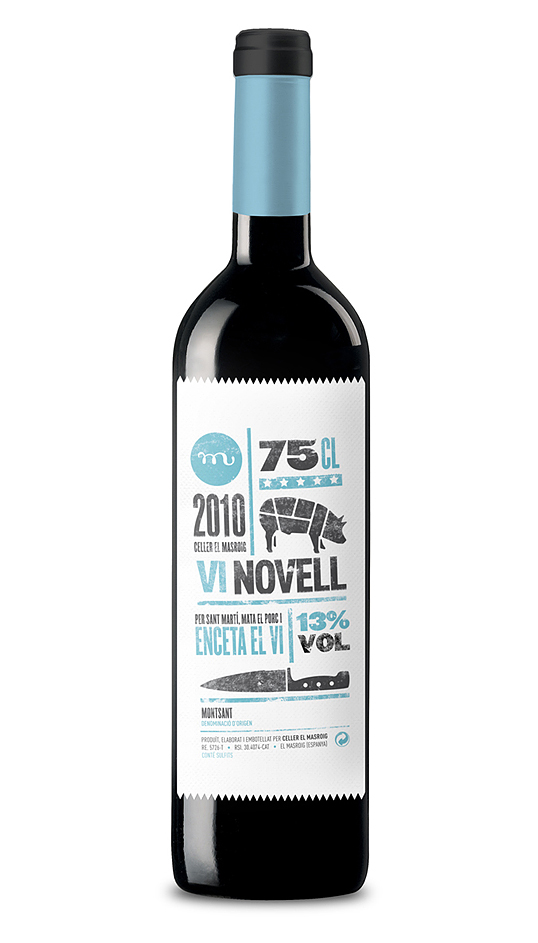 Designed by Atipus | Country: Spain
Great mix of iconic and typographic styles for Vi Novell Wine by Barcelona based studio, Atipus.
March 16, 2011 | 1 Comment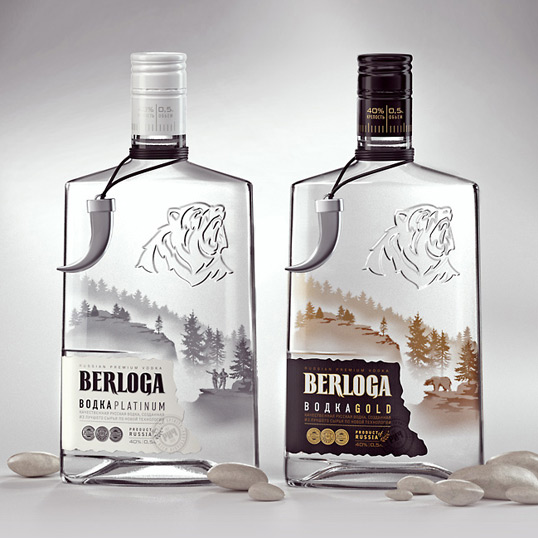 Designed by StudioIN | Country: Russia
"We created a custom bottle with a unique relief and asymmetric shape. The wilderness illustration reflects the naturalness and purity of the vodka.
March 16, 2011 | 2 Comments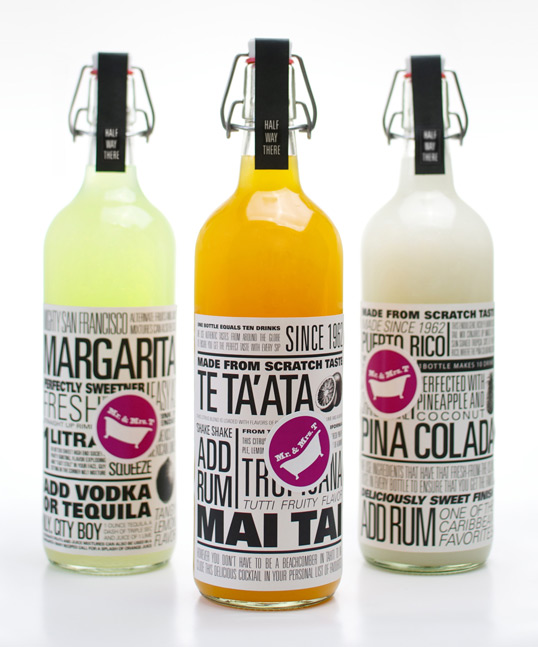 Designed by Kasper Vindeloev, Asger Hagemann, Kristoffer Hvitfeldt & Stefan Björklund | Country: Denmark
A student project for Mr. and Mrs. T drink mix. The assignment was to redesign the bottles and graphics for the European market.