October 5, 2010 | No Comments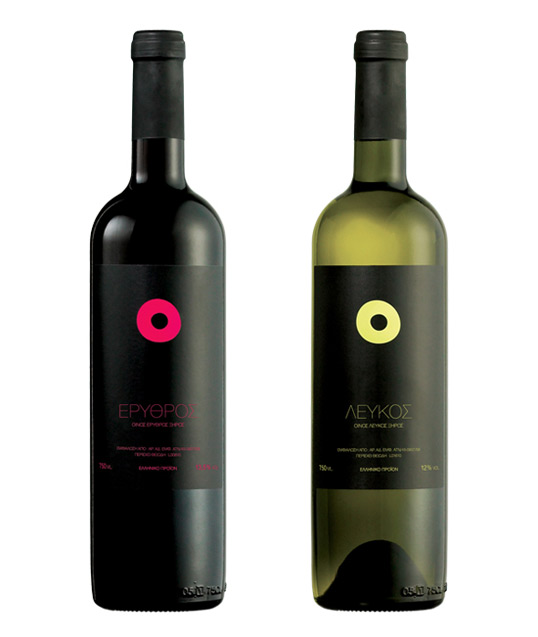 Designed by Chris Trivizas | Country: Greece
"Lore: Accumulated knowledge through education or experience. Certainty through expertise. The logo design is inspired by the plan of a wine bottle. It evolves into a symbol of degustation, as in its finalized form, it depicts the shape of the taste bud of the human tongue.
It was created for a unique space, which aims to offer what it knows best, hence satisfying the palate as well as the need for a friendly atmosphere and human interaction.
"Lore" proffers its expertise, offering its customers an extended range of selected wines, gourmet snacks and special cocktails & liquors, while fostering communication and interpersonal connection."
October 4, 2010 | No Comments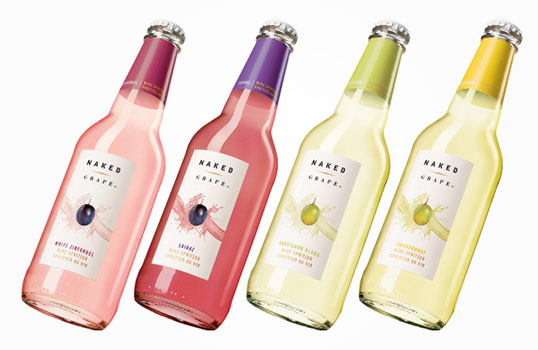 Designed by Dossier Creative | Country: Canada
"In the Canadian wine market, Naked Grape has become a massive success. Its continuing popularity prompted the creation of a new Naked Grape brand: Naked Grape Spritzer – a line of ready-to-drink wine spritzers. Sales of Naked Grape Spritzer surpassed initial forecasts within six months of launch."
October 1, 2010 | No Comments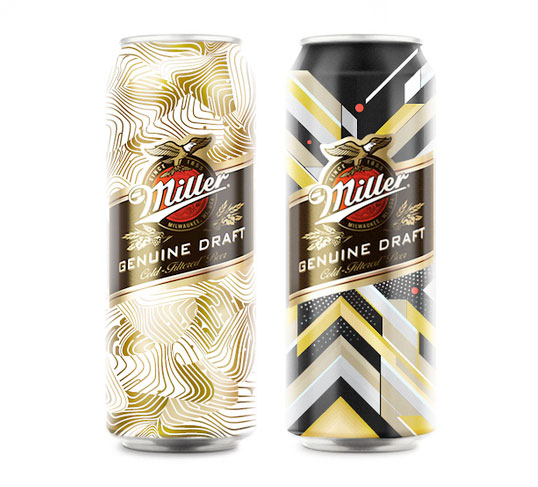 Designed by Slava Fedutik | Country: Russia | Font: Bank Gothic
Beautiful pattern-oriented packaging concepts for Miller beer.
September 29, 2010 | No Comments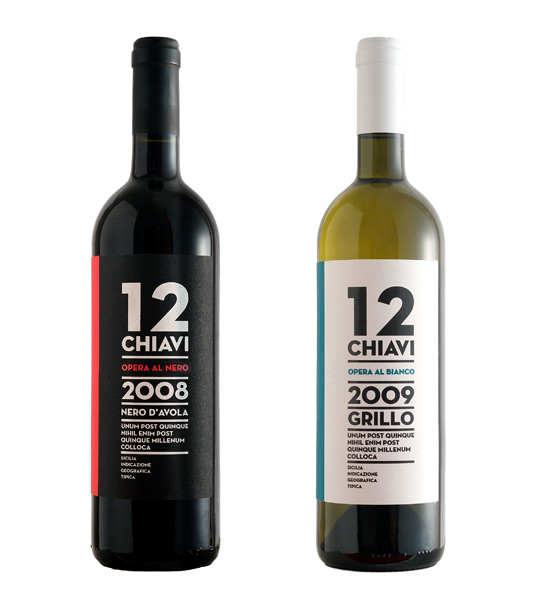 Designed by Uncoated | Country: Italy
"The 12 chiavi project was born from the idea that 3 dimensional bottles, have 3 different points of view. The typography is a remix of futurismo concept."
September 28, 2010 | No Comments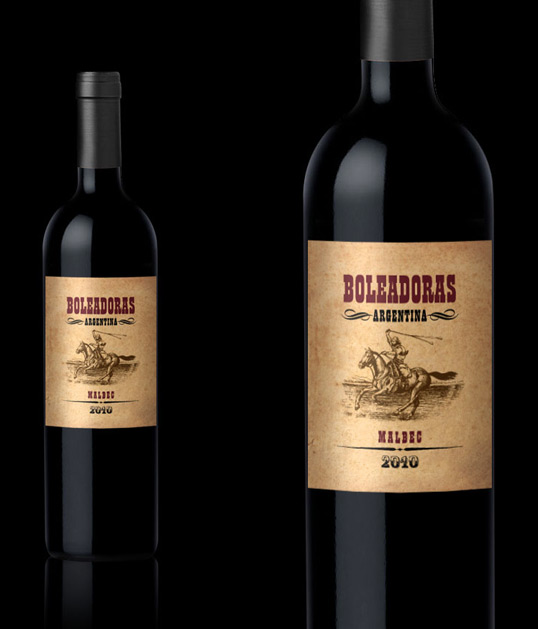 Designed by Diego Ballaster | Country: Argentina
"Draft brand created especially for the U.S. market. The design is inspired by the old Wild West posters. Ideal image for these new wines adventurous and wild in the far West of Argentina."
September 26, 2010 | No Comments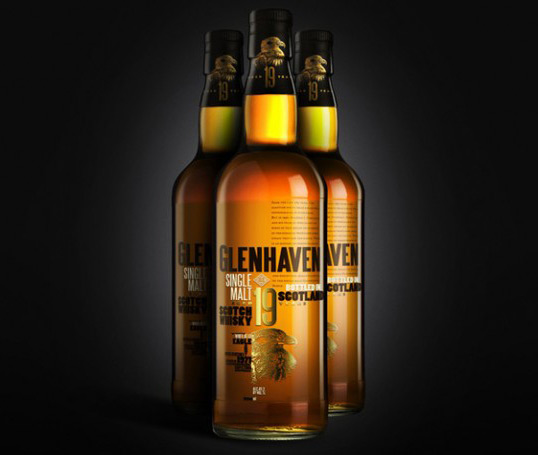 Designed by BridgerConway | Country: United States
"BridgerConway packaging division was in charge of designing the new packaging for Glenhaven Single Malt Scotch Whisky. The labels were developed between our team consisting of: Project Manager, Illustrator, Typographer, Pack Designer, Artwork Production Department."
September 23, 2010 | 1 Comment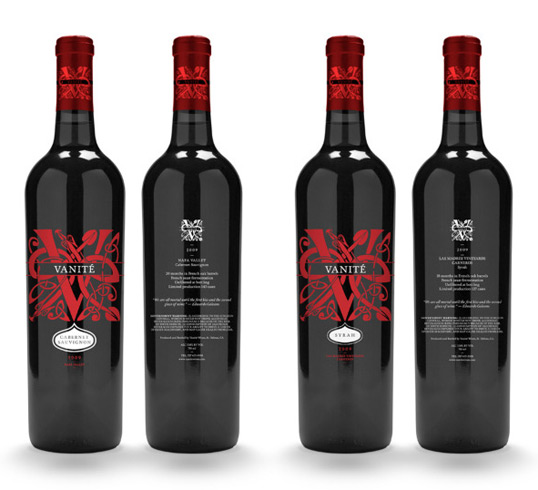 Designed by Hype Type Studio | Country: United Kingdom
"We were approached by Vanité Wines to rejuvenate their wine packaging & brand identity.
Produced in very limited quantities, Vanité Wines are hand-crafted and made from fruit from select, award-winning, small-lot vineyards in Napa and Sonoma Valley, California."
September 22, 2010 | No Comments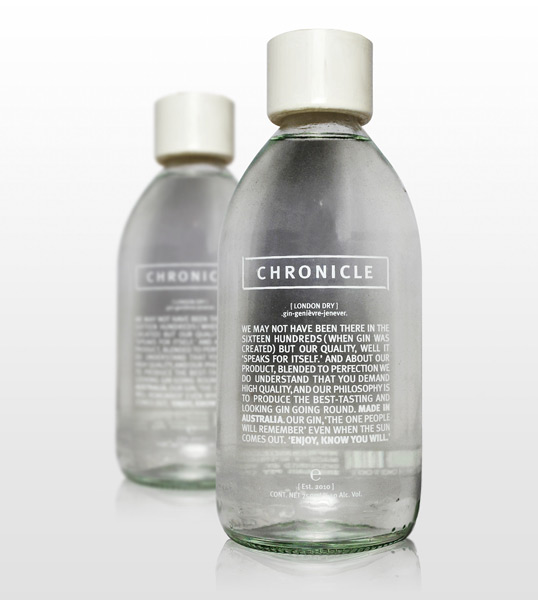 Designed by Surya Prasetya | Country: Australia
"Chronicle is a modern high-end Gin, made to entice young entrepreneurs. Chronicle is aimed at a male market, 25-40 with an eye for simple yet classic design and fashion.
The idea behind Chronicle started off as an image of a wealthy man sitting in a chair reading the newspaper in the 1950's. To give the bottle a sense of strength I combined this idea with a poison bottle cap lid. Achieving a sophisticated yet classic look that portrayed a little Danger and Class."
September 22, 2010 | No Comments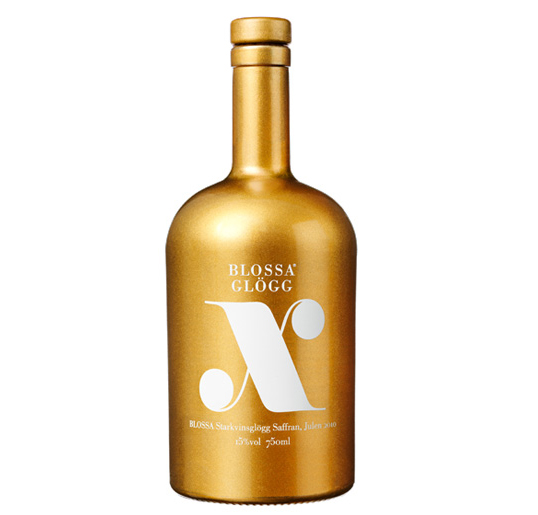 Designed by BVD | Country: Sweden
"For the 8th year in a row, BVD presents the annual Blossa Glögg for 2010. This year's flavor is saffron and the bottle's color is gold.
Gold is an iconic color that reflects the festive nature of Christmas as well as the taste: saffron with it's golden color is one of the most exclusive of all the spices. The Roman X is used as a symbol for the number 10, but is also a hint at the English X-mas.
A vintage mulled wine for a new decade is a reason to celebrate. We wanted to create a really festive bottle, and the Roman X felt like a worthy symbol the decade's first annual edition," says Susanna Nygren Barrett, Creative Director at BVD.
Blossa Annual Edition has become a success story which creates a demand around the mulled wine season every year thanks to a new flavor and design. Blossa Annual Edition exceeds sales from year to year, and continues to sell out within a few weeks, increasing customer expectations. The design plays an important role to create excitement and engagement around the product."
September 21, 2010 | 1 Comment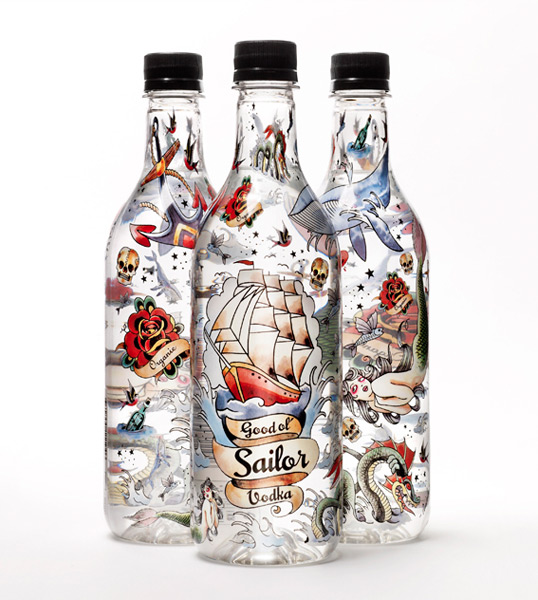 Designed by Division | Country: Sweden
"Sweden's first vodka in PET bottle. It's also one of the first vodka made of organically grown, Swedish barley. The new Swedish eco-vodka is distilled four times and has a clean, fruity nose with some spicy aftertaste and released in a Swedish-made PET packaging for minimal environmental impact.
We have worked closely with Technologists at Petainer. Together we have produced a container which is environmentally friendly, has high levels of clarity and great shelf appeal, whilst at the same time is easy to manufacture in high volumes.
We wanted to exploit the phenomenon of PET in the best possible way. The goal was to design would be integrated with the bottle."