February 3, 2011 | 12 Comments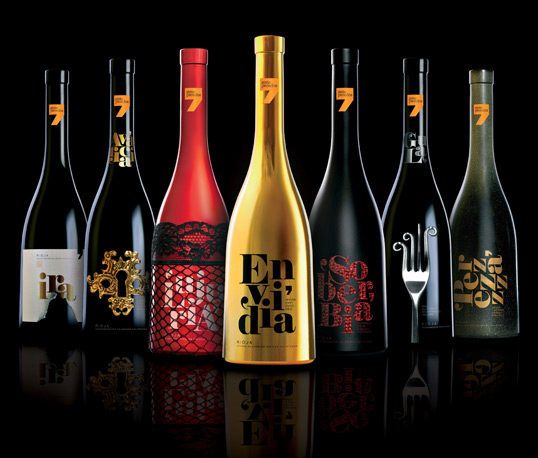 Designed by Sidecar | Country: Spain
"A Series of wines inspired by the Seven Deadly Sins. The design of the bottles reflect each one of the sins visually. Fall into temptation."
February 1, 2011 | 2 Comments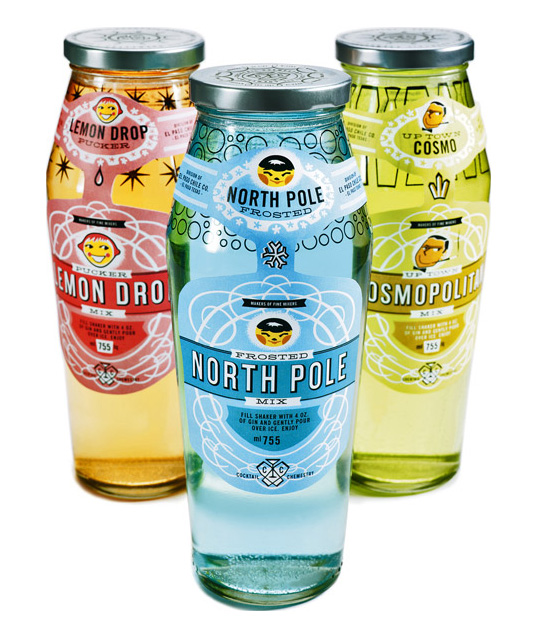 Designed by Charles S. Anderson Design | Country: United States
"El Paso Chile Co. is well known for their boutique brands of salsas and marinades. They also have some of the best margarita and cocktail juice blends available on the market. With CSA's help in packaging, they invented a novel way to bring their cocktail flavors to a wider audience by selling glass martini shakers that contain the mixings for finished martinis – just add ice and alcohol."
January 30, 2011 | 4 Comments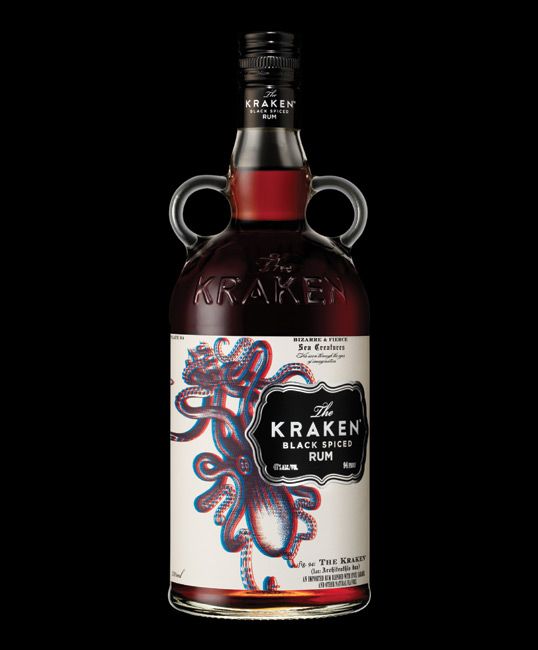 Designed by STRANGER & STRANGER | Country: United Kingdom
The Kraken Black Spiced Rum has introduced 3-D labels designed by London based STRANGER & STRANGER. The 3D kraken will adorn the 750mL bottles and will be available for purchase online.
January 26, 2011 | 7 Comments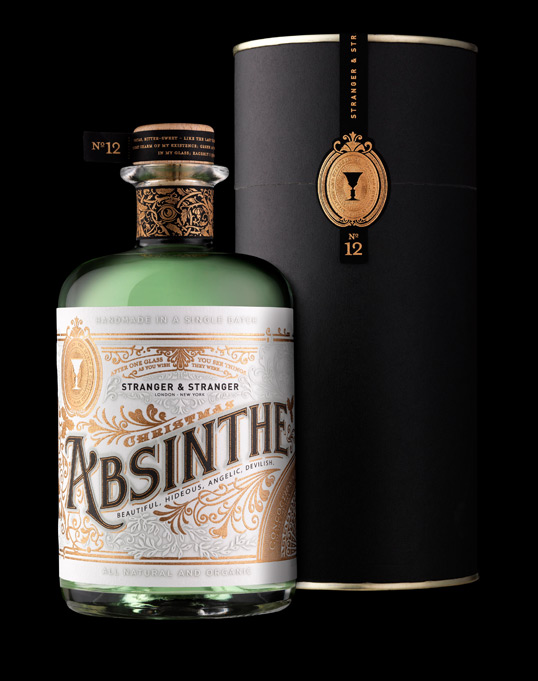 Designed by STRANGER & STRANGER | Country: United Kingdom
"For our 12th Christmas gift we resurrected the glory days of Absinthe and created a bespoke single batch of only 250 bottles.  We exhumed some old-school printers who worked their craft die stamping the inks and embossing pure cotton fibre paper. "Absinthe, mother of all happiness, O infinite liquor, you glint in my glass green and pale like the eyes of the mistress I once loved…" (Gustave Kahn) Available later this year in a limited second batch."
January 25, 2011 | 4 Comments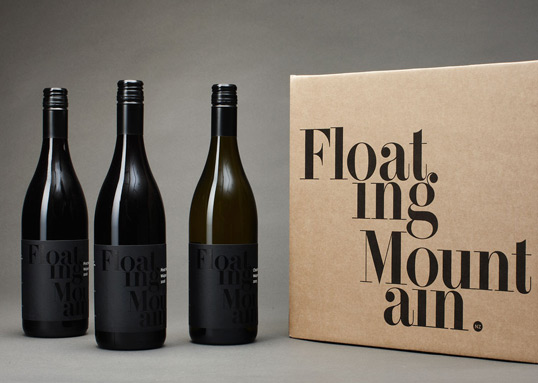 Designed by Concrete Creative | Country: New Zealand
"Floating Mountain owned by Dancing Water, Waipara, New Zealand wanted a revised label. We took it way further and the client loved it. A black gloss foil embossed onto black matt printed white uncoated stock. We have also redesigned their Dancing Water wine labels."
January 23, 2011 | 3 Comments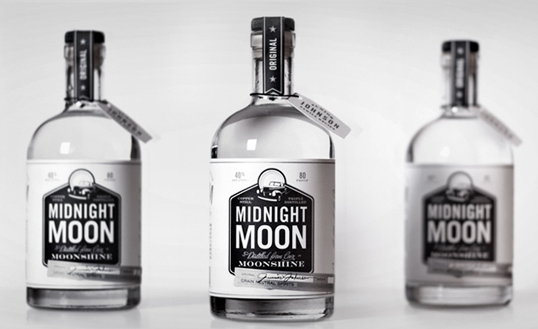 Designed by Shane Cranford | Country: United States
"Few family recipes carry a jail sentence, but for the Johnson family it was a way of life; with the law on his heels, Junior ran the finest moonshine to the dry rural south. Junior Johnson's family recipe is a triple distilled, lower proof and a legal version than the original. As smooth as premium vodka, it's grain neutral and virtually odorless. Drawing inspiration from the design of Johnson's cars, used for running in the 1930s and '40s the packaging was kept simple and bold."
January 21, 2011 | No Comments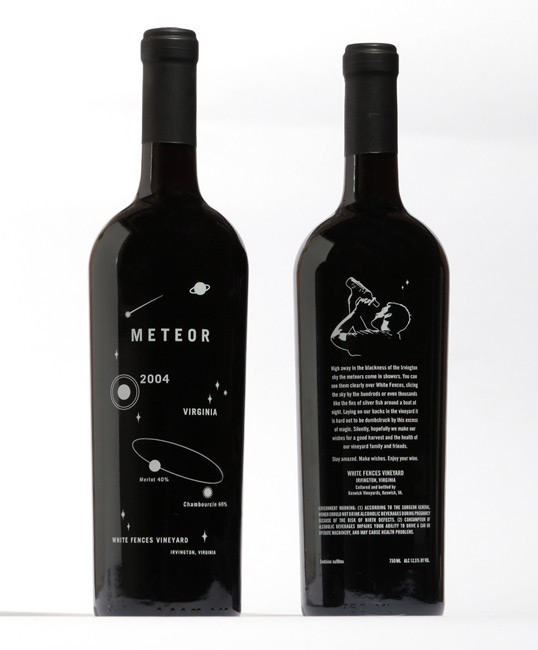 Designed by WORK Labs | Country: United States
"Designed for White Fences Vineyards, the bottle design started with inspiration from the name—Meteor. We started with a meteor and pretty quickly evolved to a mini solar system."
January 20, 2011 | 2 Comments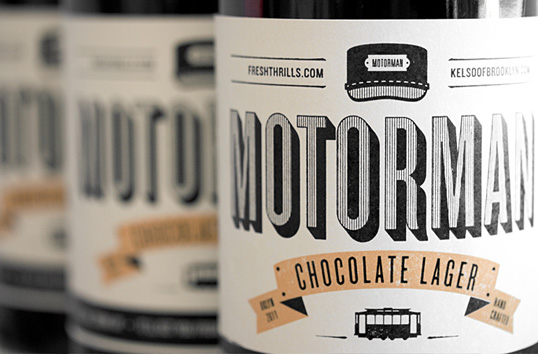 Designed by Freshthrills | Country: United States
"Freshthrills had a productive, successful and exciting 2010. Anyone familiar with Freshthrills, knows that we can be a little fanatical over craft beer. In fact, it's been our obsession of 2010. In keeping with our long running tradition of food-centric gifts, it was clear early in the year that we would share this passion for craft beer with our clients. We collaborated with local brew master Kelly Taylor of Kelso Of Brooklyn to bottle and package their Chocolate Lager, specially for our clients.
We aimed to develop naming, branding, packaging and other print collateral using Kelso Chocolate Lager. The package also includes four letterpress coasters, along with a note thanking our clients for a great year.
January 19, 2011 | 1 Comment
Designed by Jenny Pan | Country: United States
Jenny Pan is currently a graduate MFA graphic design student at Academy of Art University. There's no doubt that she has a bright future as a professional designer ahead of her.
January 18, 2011 | 2 Comments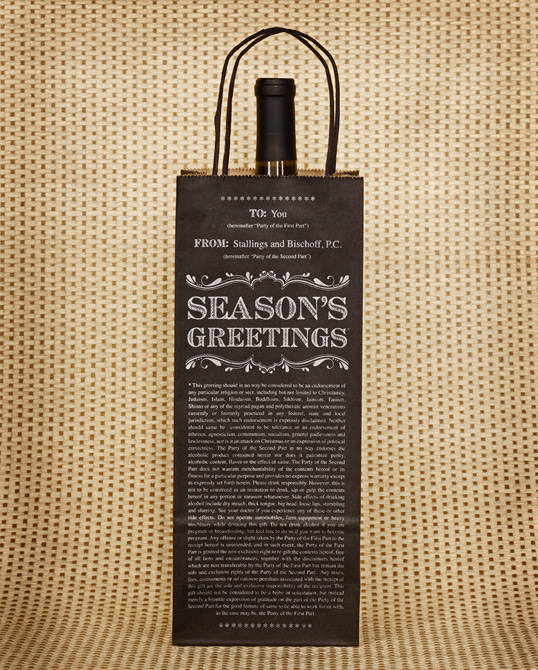 Designed by WORK Labs | Country: United States
"When a law firm came to us to design their holiday wine gift, we decided to employ them as writers on their own project. Lawyers tend to nitpick the details, so we wanted to be sure their holiday greeting was 100% legitimate, so we had them write a bit of copy to clarify what "Season's Greetings" means. Screen printed with metallic silver ink on standard black winte bags, we achieved an economic and appropriate holiday gift."