October 14, 2010 | No Comments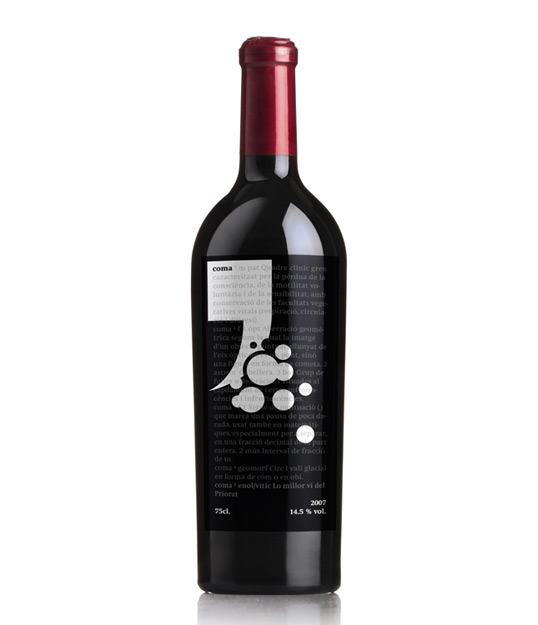 Designed by Andreu Zaragoza | Country: Spain
The simple, bold coma graphic and circular shapes set against the (from what my limited Spanish can tell) screened back dictionary definition of a coma create this unique looking wine label. This is a great example of one colour design done right.
October 13, 2010 | No Comments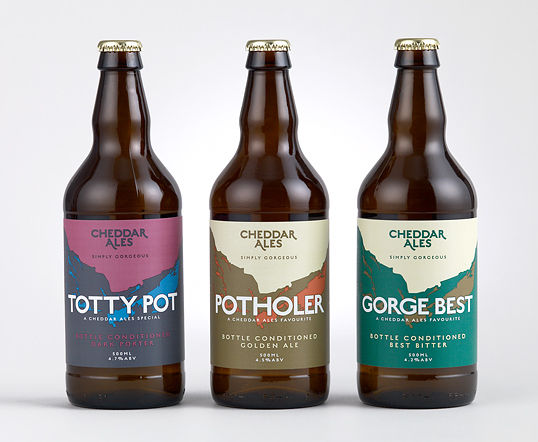 Designed by Studio Output | Country: United Kingdom
"Cheddar Ales is a microbrewery in Somerset which hand-crafts beers. We were approached by head brewer, Jem Ham, to take a look at their branding, packaging and marketing materials. The logo we designed hints at the typography of a bygone British era, as does the imagery: an illustration of Cheddar Gorge. The confident combination of colour, image and type evokes a feeling of the great pre-war railway travel posters, inviting relaxation as the scenery blurs past. One thinks one might have just one more…"
October 12, 2010 | 1 Comment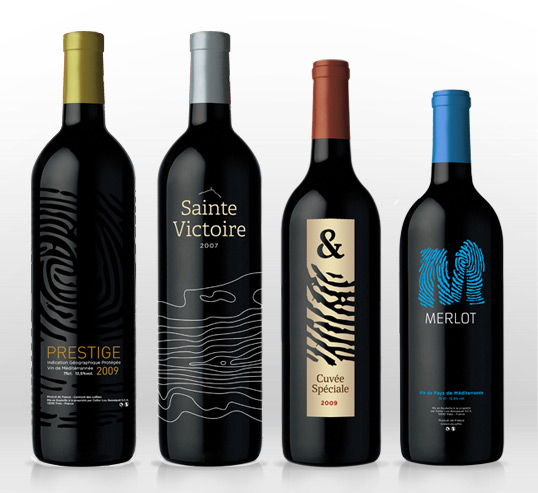 Designed by Adrien Genevard | Country: France | Fonts: FF DIN, Adelle, Klint
"I started making a logotype which represents this association – the bottle mixed with a fingerprint. I then added a second graphic object with lines which represents the contour lines of the "Sainte Victoire" mountains. For the packaging they wanted something modern, authentic, from the soil, something fresh and elegant."
October 11, 2010 | No Comments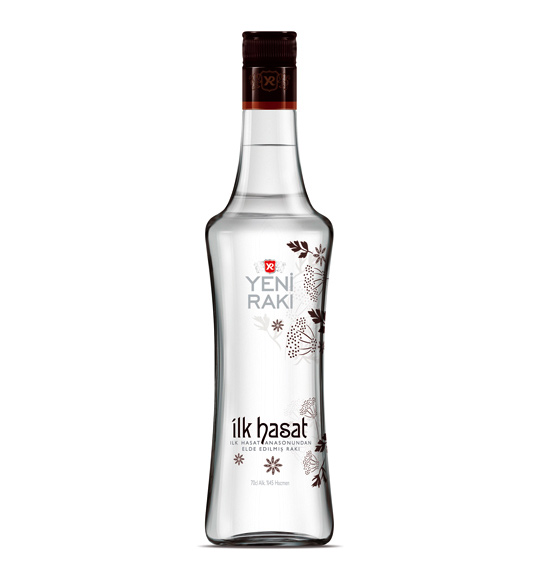 Designed by Pearlfisher | Country: United Kingdom
"Task: To create a new limited edition Yeni Raki building on its core truth and making it more desirable to consumers in a modern context.
Scope: Brand identity, graphic design."
October 11, 2010 | No Comments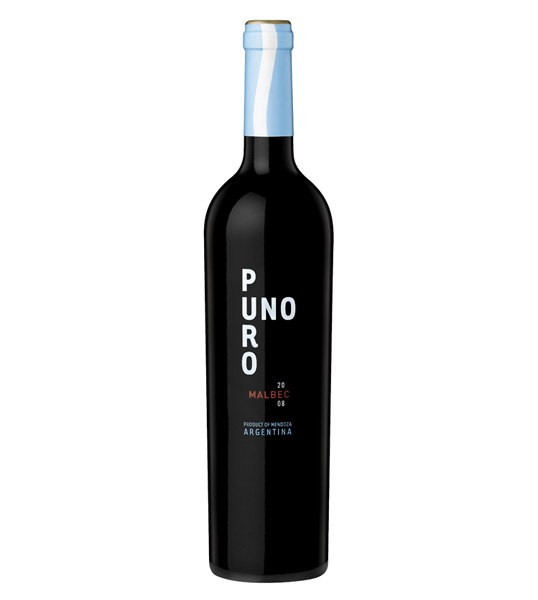 Designed by Dizen | Country: Argentina
"The concept of this wine, focused on USA market is to present a modern, elegant Malbec from Argentina. We work with white and light blue (the colors of Argentina's flag) and also red (the color of the wine. The idea is to communicate "this is the ONE malbec from Argentina"
October 10, 2010 | No Comments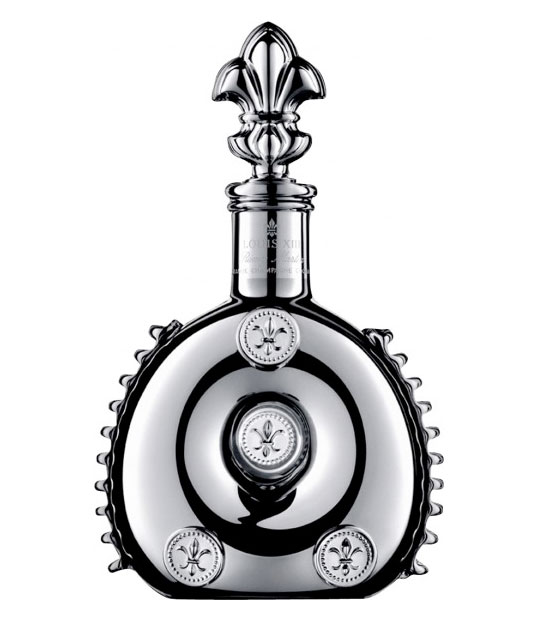 Designed by Baccarat | Country: France
Louis XIII Black Pearl is a limited edition cognac from Rémy Martin, packaged in individually numbered dark crystal decanters. There were only 786 made, and they run for about $15,000 a bottle.
October 8, 2010 | No Comments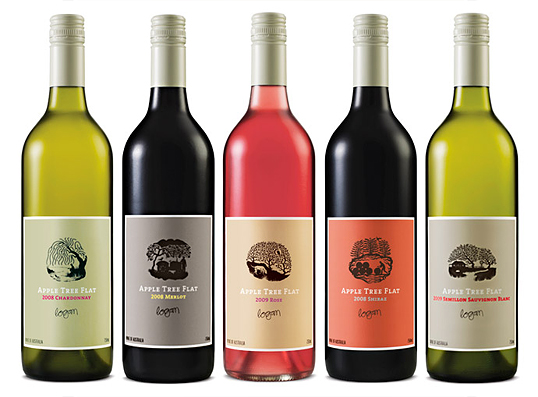 Designed by War Design | Country: Australia
"Once upon a time in a little town called Apple Tree Flat lived a humble winemaker who created a range of quality wines that were affordable enough to enjoy everyday. Our role was to bring this lovely story to life."
October 8, 2010 | No Comments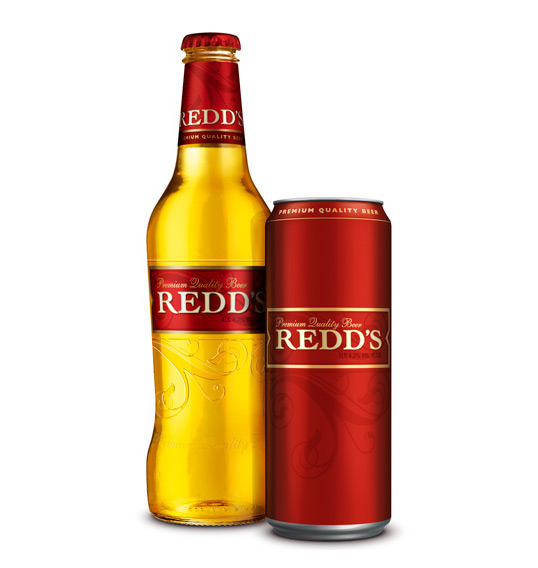 Designed by Pearlfisher | Country: United Kingdom
October 5, 2010 | No Comments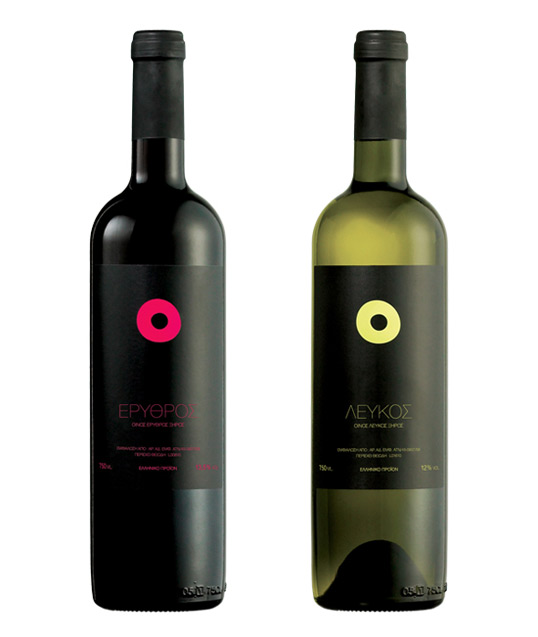 Designed by Chris Trivizas | Country: Greece
"Lore: Accumulated knowledge through education or experience. Certainty through expertise. The logo design is inspired by the plan of a wine bottle. It evolves into a symbol of degustation, as in its finalized form, it depicts the shape of the taste bud of the human tongue.
It was created for a unique space, which aims to offer what it knows best, hence satisfying the palate as well as the need for a friendly atmosphere and human interaction.
"Lore" proffers its expertise, offering its customers an extended range of selected wines, gourmet snacks and special cocktails & liquors, while fostering communication and interpersonal connection."
October 4, 2010 | No Comments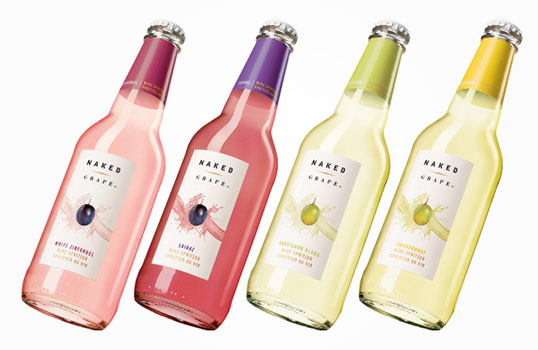 Designed by Dossier Creative | Country: Canada
"In the Canadian wine market, Naked Grape has become a massive success. Its continuing popularity prompted the creation of a new Naked Grape brand: Naked Grape Spritzer – a line of ready-to-drink wine spritzers. Sales of Naked Grape Spritzer surpassed initial forecasts within six months of launch."