January 15, 2011 | 1 Comment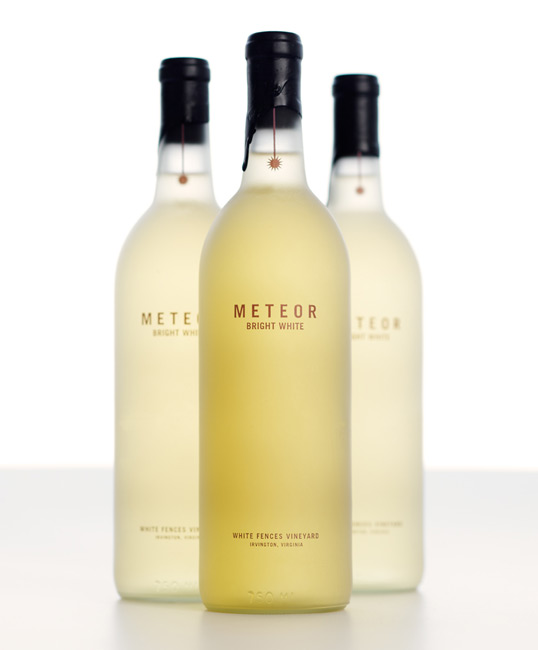 Designed by WORK Labs | Country: United States
"A simple design to showcase the wine in the bottle. The bright color of this bottle is a great contrast to the rest of the Meteor line."
January 13, 2011 | 7 Comments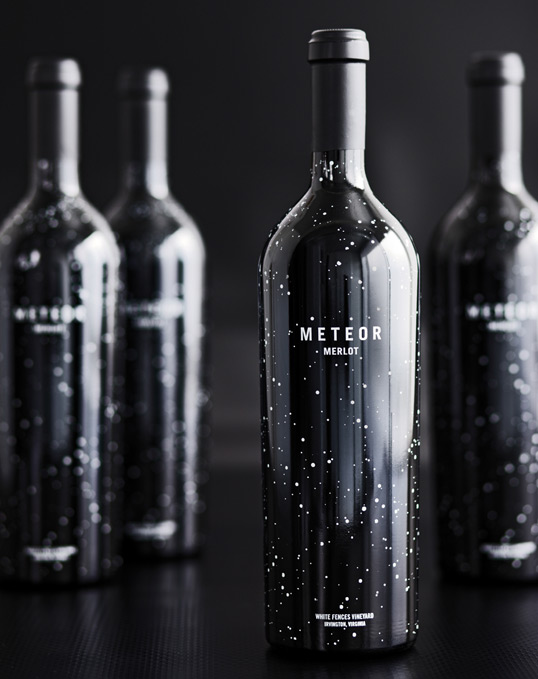 Designed by WORK Labs | Country: United States
"Being inspired by the name Meteor, we chose to mimic a star-filled night sky. The 360 degree print on the Merlot bottle is the only one we've ever seen that covers 100% of the bottle. And because of the process of how they are printed, each bottle ends up being a little different than the last."
January 11, 2011 | 7 Comments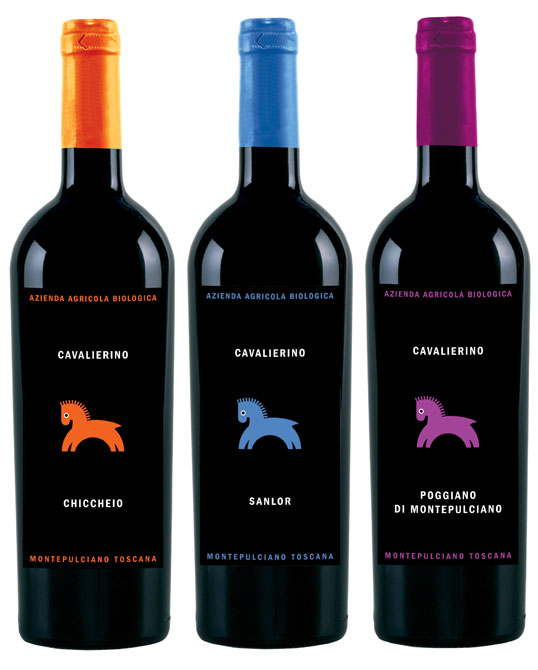 Designed by Lorenzo Ottaviani | Country: United States
"Cavalierino is a small winery in the beautiful high hills of Poggiano within a stone's throw from the historical towns of Montepulciano and Pienza just south of Siena, Tuscany, Italy. 155 prime acres of vineyards, olive groves, woods and cypress trees are bathed in a soft, golden Tuscan light.
"It is very difficult for a new small winery to emerge in the prime wine producing region of Tuscany. My strategic approach embraced such a handicap with enthusiasm – says Creative Director Lorenzo Ottaviani.
"Under my vision, Cavalierino – little horse in Italian – became a metaphor for David against Goliath: the underdog against the powerful and Tuscan wineries. Cavalierino's wine production is small but the wines have a great personality and are getting noticed by the critics and the public. I designed the Cavalierino's brand and packaging to be highly distinctive with a clean, fresh, colorful language that is a complete departure from the rhetorical designs employed by the established wineries. In a store environment Cavalierino's wines command shelf-attention and once you taste them then you fall in love."
January 9, 2011 | 1 Comment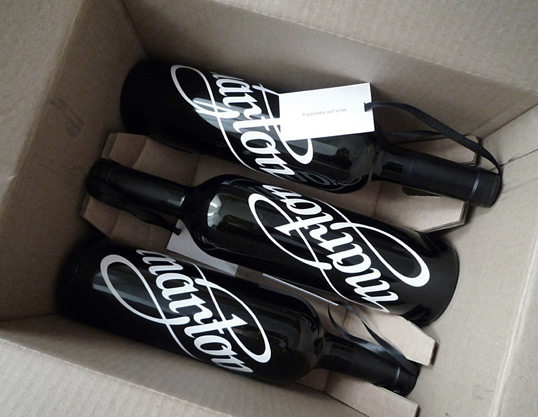 Designed by Kiss Miklos | Country: Hungary
"Márton, a very small, family run winery approached me to create an attractive label design for their Christmas edition of selected red wines.
I designed a logotype which is organic (like the grapes), classic (like traditional calligraphy), fresh, youthful, and memorable all at the same time."
January 7, 2011 | 1 Comment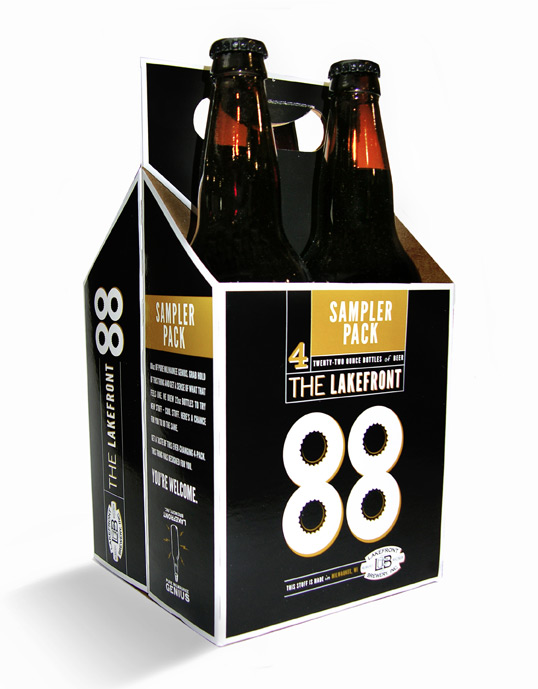 Designed by Boelter + Lincoln | Country: United States
"Lakefront wanted a way to showcase their ever changing 22oz "Brewers Series" beers that they continually keep developing, which are normally sold one bottle at a time. With the Lakefront 88 (88oz of total beer) customers are able to try 4 different beers for a cheaper price than buying them each separately.
The logo for the "88" came from an overhead view of the 4 bottles in the package. The design in general is meant to be fairly simple and bold to create attention on the shelf and then let the beer speak for itself. Overall the design, the size and the weight of The Lakefront 88 gives it a pretty impactful presence among the other products in the beer cooler."
January 7, 2011 | 5 Comments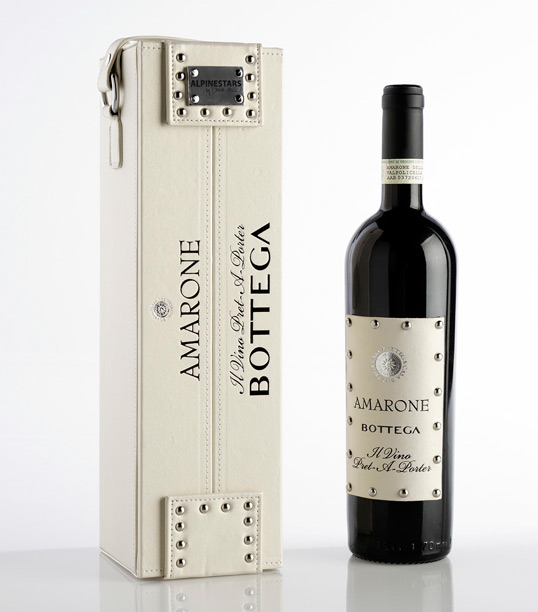 Designed by Denise Focil | Country: United States
"The renowned American designer Denise Focil has partnered with the award-winning  Italian wine maker Distilleria Bottega to create a luxury and stylish wine: Amarone Bottega, Il vino Prêt-á-porter.
The bottle features a white leather label and is nestled in a white leather case embellished with debossed black lettering: a collectible piece that reminds of a vintage suitcase. The case is enriched with metal studs (the latest, hottest fashion trend) and with a metal plaque with engraved the Alpinestars by Denise Focil logo.
January 5, 2011 | 5 Comments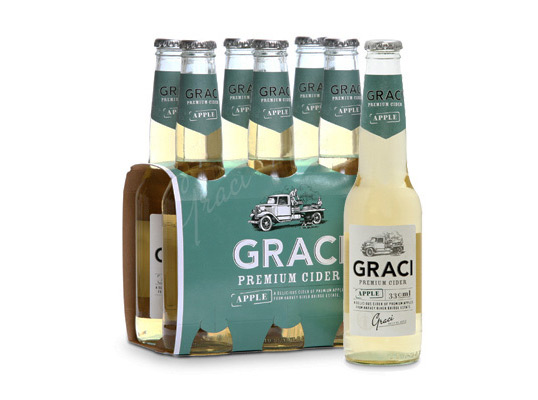 Designed by brainCELLS | Country: Australia
"Harvey River Bridge Estate approached brainCELLS in early 2010 to work on a new premium cider range called Graci. Harvey Fresh are well known for their quality fruit so a range of cider with apple, pear and grape varieties seemed like a wise investment. The packaging of the cider reflects the tradition and heritage of the Harvey orchards that have been operating for many decades in Western Australia. The traditional look was achieved with a scraperboard illustration and a visual palette of dusty colours and vintage typefaces. The result is a cider package that will attract both experienced and in-experienced cider drinkers over the summer months. Graci is now available in liquor outlets across Australia."
January 5, 2011 | 1 Comment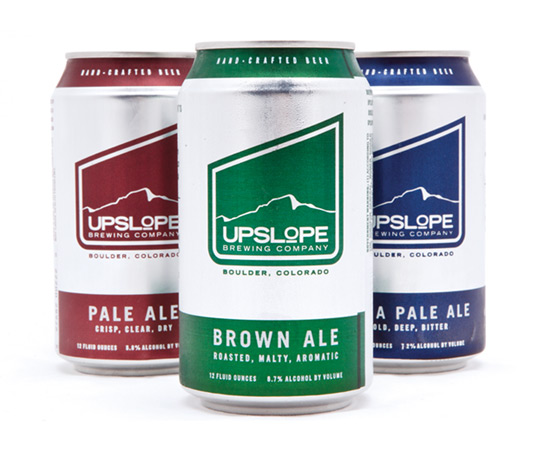 Designed by Anthem Branding | Country: United States
"Our strategy for the Upslope Brewing Company cans was simple: create a compelling design that would immediately differentiate the brand from national labels as well as the glut of local craft beer. Each variety is numbered, and features a signature color against the can's natural silver. The current varieties include a Pale Ale, IPA and Brown Ale."
January 4, 2011 | 2 Comments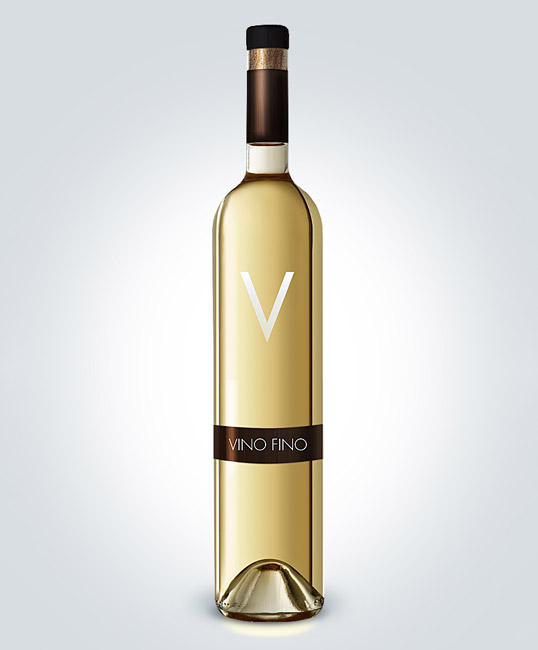 Designed by Belancio | Country: United States
"Belancio created the new luxury wine brand Vino Fino. The branding included a hand crafted wood box finished in dark mahogany, with a solid platinum V attached to the surface."
December 30, 2010 | No Comments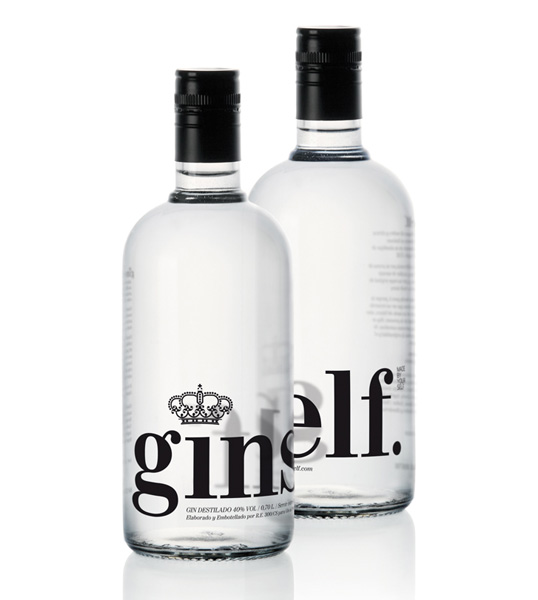 Designed by Conca&Marzal | Country: Spain
Ginself is the result of the enthusiastic pursuit of the perfect gin by its four creators, and is the first 100% premium gin in Valencia Spain.