November 24, 2010 | 1 Comment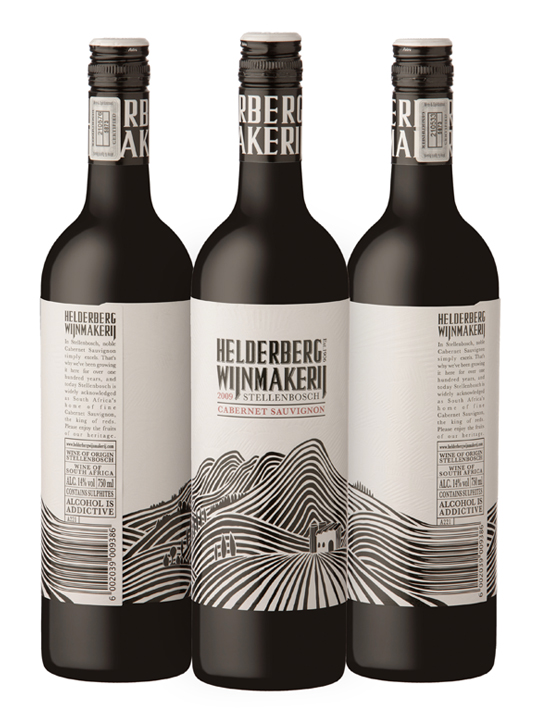 Designed by Fanakalo | Country: South Africa
"A new design we did for a winery in Stellenbosch. The black is all high-build. Instead of filling the white space with a texture we filled it with an embossed illustration of clouds above the mountain. Makes for an overall very visual and tactile design."
November 22, 2010 | No Comments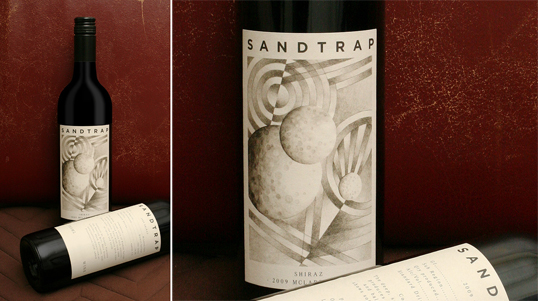 Designed by Mash | Country: Australia
"A new wine from Tupelo. First drowning in water, now sinking in quicksand. A different approach was taken to the Tupelo wines, with an abstract molecular illustration of quicksand (instead of the photographic approach of the previous Tupelo wines). Sandy yellowed uncoated paper serves as the backing for this sketched piece done by Peta Kruger and Mash."
November 22, 2010 | No Comments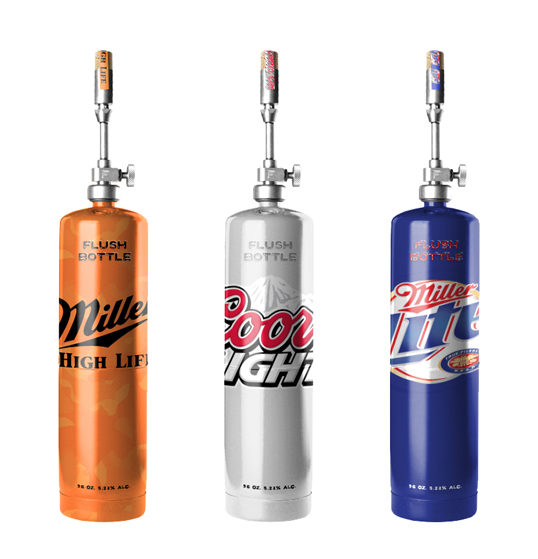 Designed by Kyle Fletcher | Country: United States
"Packaging concept for Miller Coors. 96 oz. of pressurized beer for the Nascar crowd. Drink it, spray it on your friends or wife, or light it on fire."
November 21, 2010 | No Comments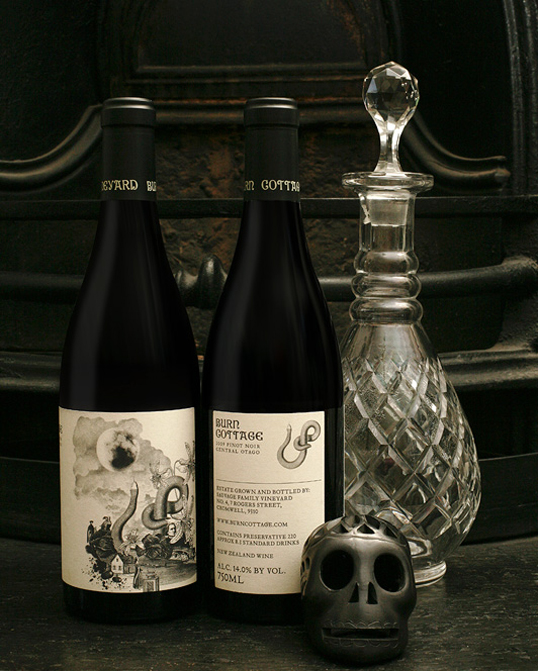 Designed by Mash | Country: Australia
"Something we've been looking forward to for a long time, the Burn Cottage wines have been released. The labels, thick  uncoated stock with the branding imagery wrapping around the imported French glass, mirroring the poster cut up business cards. Oh, and the wine is just as
tasty as the packaging.
November 20, 2010 | 2 Comments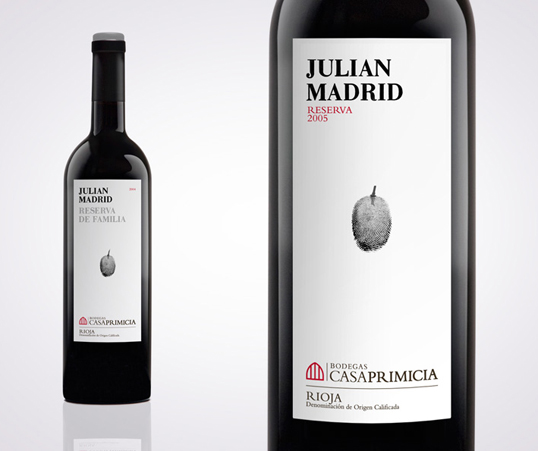 Designed by Fammilia | Country: Spain
"The new design of the Julián Madrid bottle and label enhances the specialness of this signature wine, so closely identified with the family winery."
November 19, 2010 | No Comments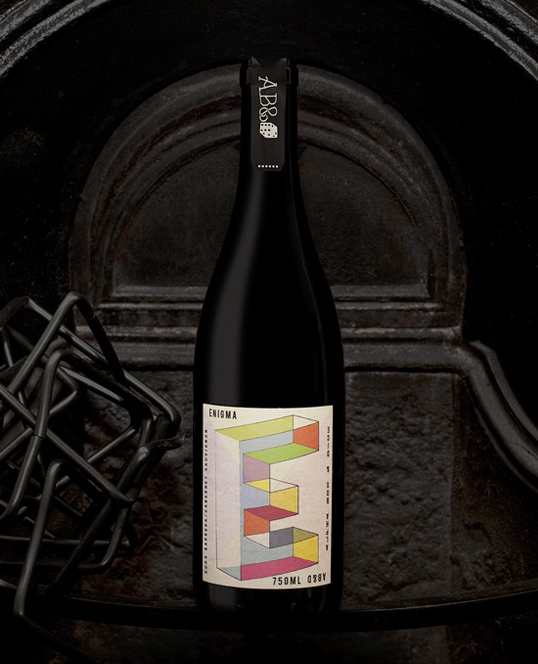 Designed by Mash | Country: Australia
"Sing the alphabet song, A B C D F, hang on something's missing! Not anymore, Alpha Box and Dice have now released E (Enigma). Another letter in the ever increasing Alpha Box & Dice range of wines. One day the whole alphabet will exist. If you have the complete collection you can sell up and retire to the Bahamas as this preschool lesson will become more collectable than Mark Rothko's Grade 3 art-class drawing."
November 17, 2010 | 3 Comments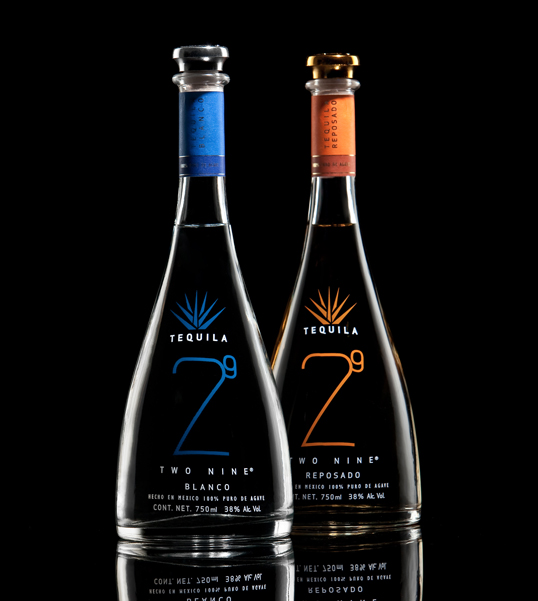 Designed by Casa Xplendor, MarkComm Marketing Agency & Oxigno Branding Agency | Country: Mexico
"Tequila 29 Two Nine is a Blanco and Reposado tequila made of 100% pure Agave, in "Los Altos" Jalisco. The Reposado is aged during 6 to 8 months in French white oak barrels previously used to age Whiskey.  Born out of young Mexican entrepreneurs passionate for Tequila, inspired to create something new and different. Tequila 29 Two Nine shows the new face of a modern, elegant and youthful Mexico. With the image, taste and quality of Tequila 29 Two Nine we can give the world a better image of Mexico."
November 13, 2010 | No Comments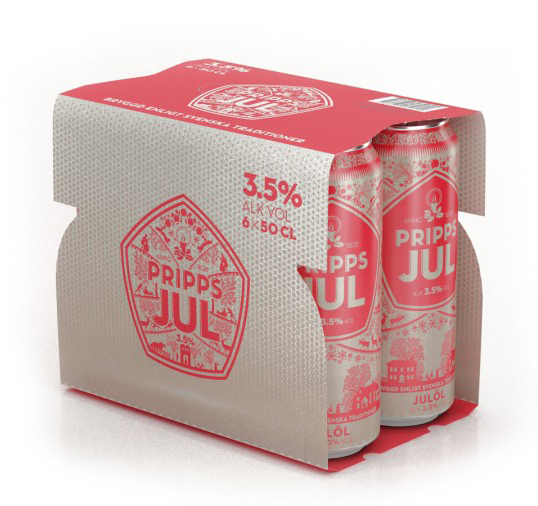 Designed by Nopicnic | Country: Sweden
"We proudly present the result from the first collaboration between Carlsberg and No Picnic. In good time before Christmas the beer will be available in both cans and two different bottles."
November 12, 2010 | No Comments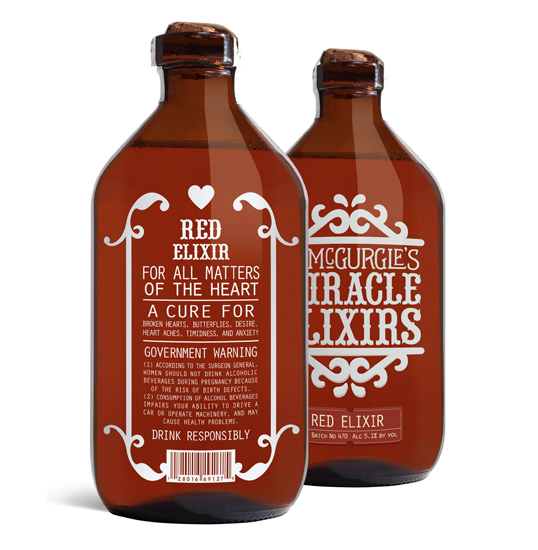 Designed by Adam Gerstner | Country: United States
"Lovestruck? Straining for that last drop of inspiration? Step right up! Dr. McGurgle's "elixir" ales cure all. New to the market, Dr. McGurgle's distinguishes their brand with a love of history, mysticism, lawlessness and deadpan humor. This 6-pack apothecary is an exclusive promotion giving customers a taste of the doctor's medicine."
November 11, 2010 | No Comments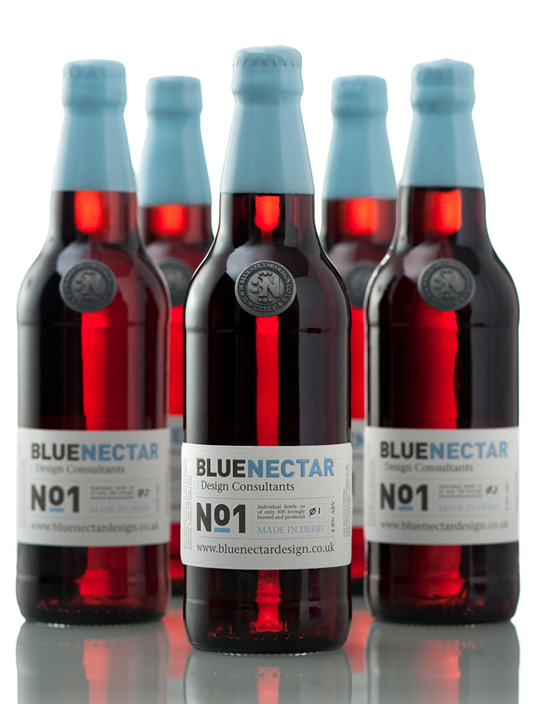 Designed by Blue Nectar Design | Country: United Kingdom
"Blue Nectar's No. 1 is a limited edition ale designed by ourselves and brewed by one of our local brewery clients in the city of Derby, UK. The purpose of the ale was to produce a product that captures the essence of everything we do, creating compelling brands and putting them into beautiful packaging. The self initiated brief required us to create a design that stood out from the current offering that is seen within the UK ales market, whilst making what is often perceived as a rather old fashioned product more contemporary.