December 11, 2010 | No Comments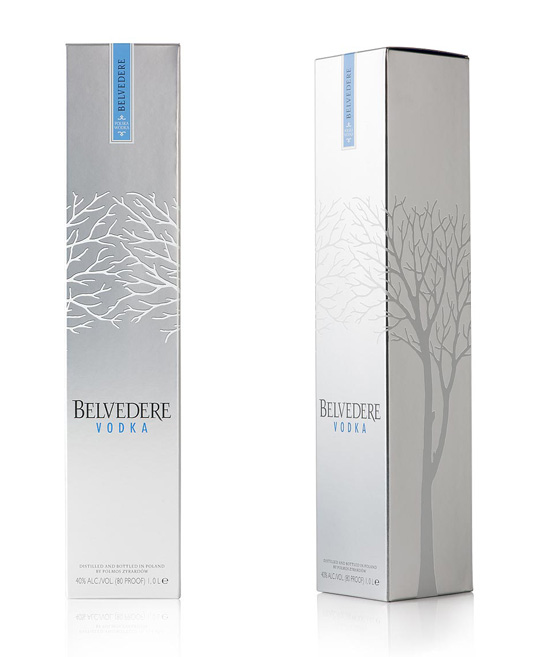 Designed by Aloof | Country: United Kingdom
"Packaging design for global luxury spirits brand, Belvedere Vodka.
In addition to developing highly innovative concepts for gift packaging (for future release), Aloof were also briefed to refine the existing standard gift box.
We conceived a way of making the tree design appear more 3-dimensional and tactile, and sourced a more premium metallic carton board. To make production more accurate and efficient, we replaced the existing caselined box with a sleek carton and made the signature blue seal an integral part of the design."
December 8, 2010 | No Comments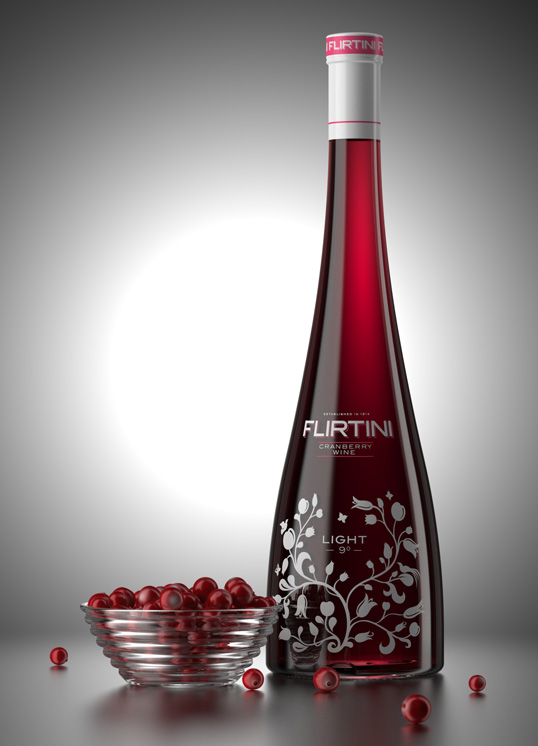 Designed by Nadie Parshina | Country: Russia
Redesign of FLIRTINI cranberry wine package for Creative Wine Company.
November 29, 2010 | No Comments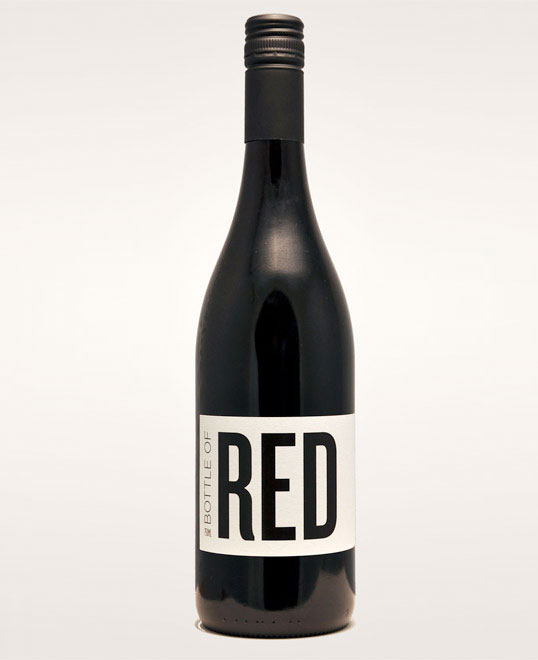 Designed by Swear Words | Country: Australia
"We had a lot of fun designing this brand identity and wine label for Bottle Of, the brief sort of went like this.. "You won't find any talk of appellations or terroir here, just a fine drop at a tidy price."
November 27, 2010 | No Comments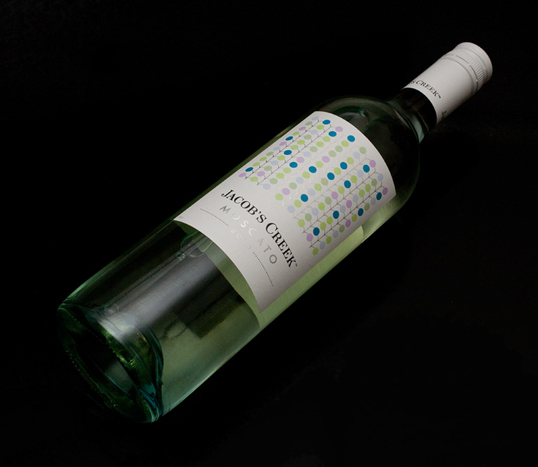 Designed by Mash | Country: Australia
"Jacobs Creek, a major player in the world of wine. A highly successful volume brand that wanted to expand it's repertoire and make sure the fringes of their target market were being catered for. Market research uncovered the opportunity to provide a new wine for the sweet wine drinker (a predominantly over 27's female  market). Mash was approached to design the packaging for 2 Moscato's, a white and a rosé. While the Jacob's Creek branding remains, a new direction for packaging was created. A link is made to the brand heritage, while the abstract pattern with silver foiling adds a new dimension to the Jacob's Creek brand."
November 26, 2010 | No Comments
Designed by Mash | Country: Australia
"Lobo, Spanish for wolf and a cloudy apple cider from the Adelaide Hills. Mash re-designed the existing Lobo packaging with a completely new approach and new level of sophistication for the apple quaffing connoisseur. Working with LA illustrator Jason Holley, a new cunning wolf character was created. Rough hand painted text you might see on a farm shed forms the logo type in keeping with the hand made approach of this juicy cider."
November 25, 2010 | No Comments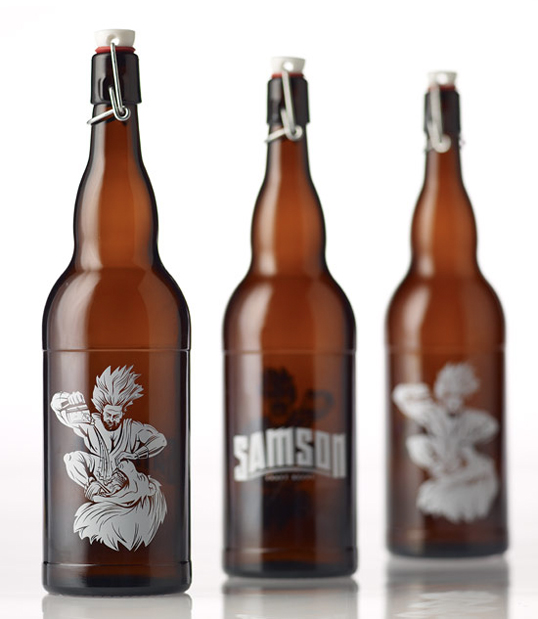 Designed by Sean Flanagan | Country: United States
"Bottle design and branding for New Jersey-based craft brewer Jeff Samson. Starting with the legend of Samson and the Lion most of us are familiar with and adding a beverage industry twist, these liter bottles are screen printed front and back and packaged in original repurposed beverage crates."
November 24, 2010 | 1 Comment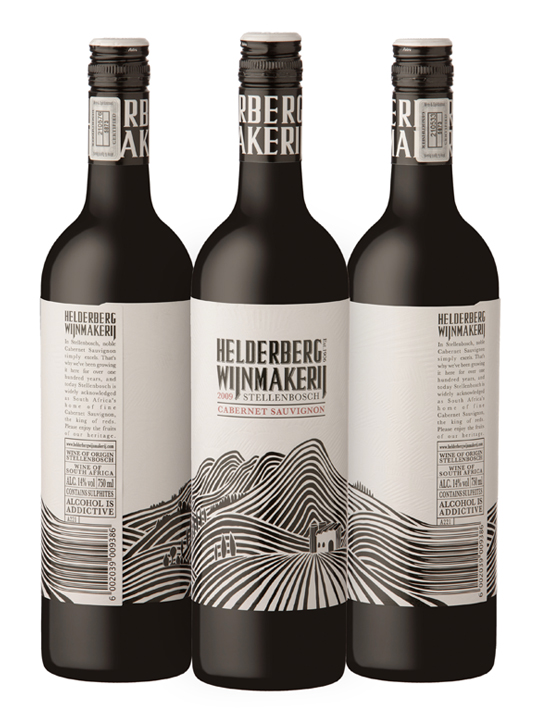 Designed by Fanakalo | Country: South Africa
"A new design we did for a winery in Stellenbosch. The black is all high-build. Instead of filling the white space with a texture we filled it with an embossed illustration of clouds above the mountain. Makes for an overall very visual and tactile design."
November 22, 2010 | No Comments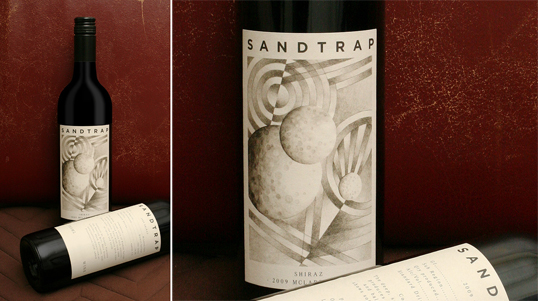 Designed by Mash | Country: Australia
"A new wine from Tupelo. First drowning in water, now sinking in quicksand. A different approach was taken to the Tupelo wines, with an abstract molecular illustration of quicksand (instead of the photographic approach of the previous Tupelo wines). Sandy yellowed uncoated paper serves as the backing for this sketched piece done by Peta Kruger and Mash."
November 22, 2010 | No Comments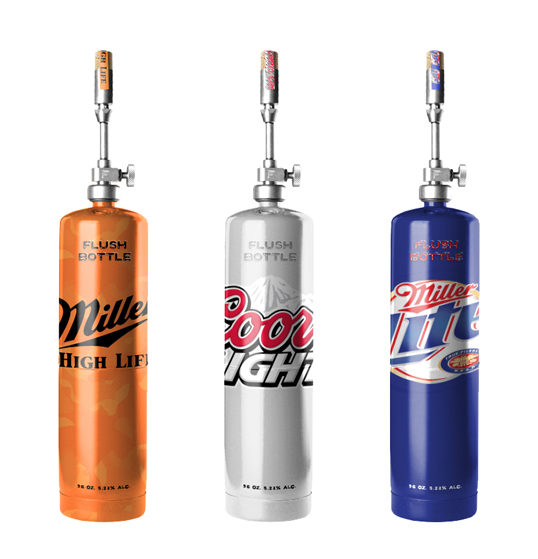 Designed by Kyle Fletcher | Country: United States
"Packaging concept for Miller Coors. 96 oz. of pressurized beer for the Nascar crowd. Drink it, spray it on your friends or wife, or light it on fire."
November 21, 2010 | No Comments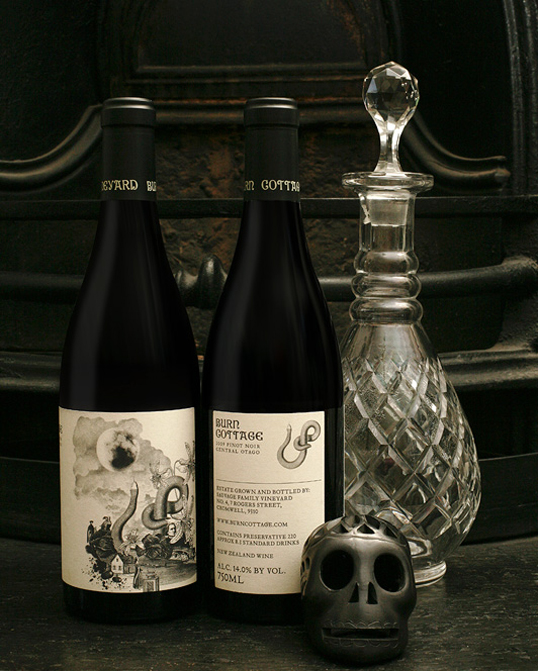 Designed by Mash | Country: Australia
"Something we've been looking forward to for a long time, the Burn Cottage wines have been released. The labels, thick  uncoated stock with the branding imagery wrapping around the imported French glass, mirroring the poster cut up business cards. Oh, and the wine is just as
tasty as the packaging.