September 26, 2010 | No Comments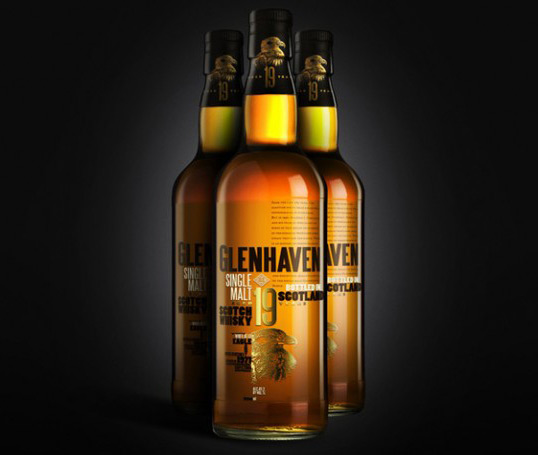 Designed by BridgerConway | Country: United States
"BridgerConway packaging division was in charge of designing the new packaging for Glenhaven Single Malt Scotch Whisky. The labels were developed between our team consisting of: Project Manager, Illustrator, Typographer, Pack Designer, Artwork Production Department."
September 23, 2010 | 1 Comment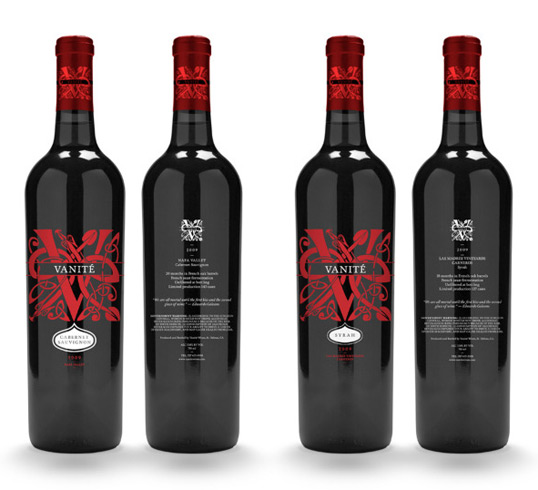 Designed by Hype Type Studio | Country: United Kingdom
"We were approached by Vanité Wines to rejuvenate their wine packaging & brand identity.
Produced in very limited quantities, Vanité Wines are hand-crafted and made from fruit from select, award-winning, small-lot vineyards in Napa and Sonoma Valley, California."
September 22, 2010 | No Comments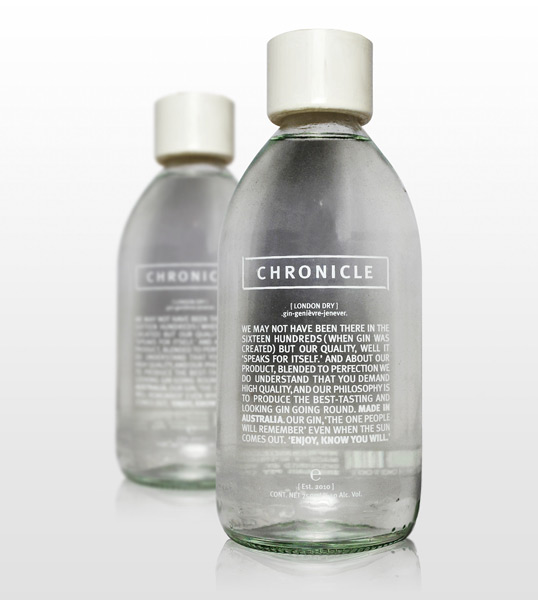 Designed by Surya Prasetya | Country: Australia
"Chronicle is a modern high-end Gin, made to entice young entrepreneurs. Chronicle is aimed at a male market, 25-40 with an eye for simple yet classic design and fashion.
The idea behind Chronicle started off as an image of a wealthy man sitting in a chair reading the newspaper in the 1950's. To give the bottle a sense of strength I combined this idea with a poison bottle cap lid. Achieving a sophisticated yet classic look that portrayed a little Danger and Class."
September 22, 2010 | No Comments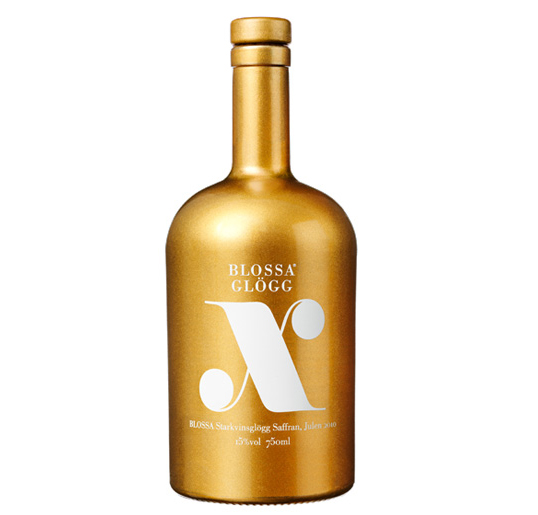 Designed by BVD | Country: Sweden
"For the 8th year in a row, BVD presents the annual Blossa Glögg for 2010. This year's flavor is saffron and the bottle's color is gold.
Gold is an iconic color that reflects the festive nature of Christmas as well as the taste: saffron with it's golden color is one of the most exclusive of all the spices. The Roman X is used as a symbol for the number 10, but is also a hint at the English X-mas.
A vintage mulled wine for a new decade is a reason to celebrate. We wanted to create a really festive bottle, and the Roman X felt like a worthy symbol the decade's first annual edition," says Susanna Nygren Barrett, Creative Director at BVD.
Blossa Annual Edition has become a success story which creates a demand around the mulled wine season every year thanks to a new flavor and design. Blossa Annual Edition exceeds sales from year to year, and continues to sell out within a few weeks, increasing customer expectations. The design plays an important role to create excitement and engagement around the product."
September 21, 2010 | 1 Comment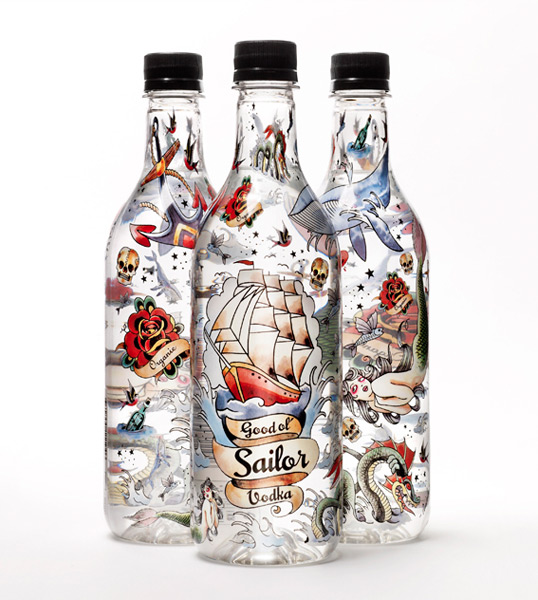 Designed by Division | Country: Sweden
"Sweden's first vodka in PET bottle. It's also one of the first vodka made of organically grown, Swedish barley. The new Swedish eco-vodka is distilled four times and has a clean, fruity nose with some spicy aftertaste and released in a Swedish-made PET packaging for minimal environmental impact.
We have worked closely with Technologists at Petainer. Together we have produced a container which is environmentally friendly, has high levels of clarity and great shelf appeal, whilst at the same time is easy to manufacture in high volumes.
We wanted to exploit the phenomenon of PET in the best possible way. The goal was to design would be integrated with the bottle."
September 21, 2010 | 1 Comment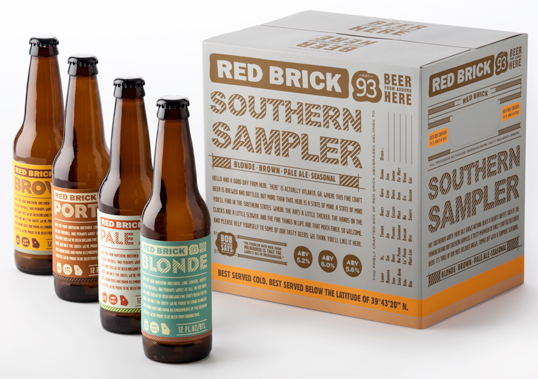 Designed by 22 Squared | Country: United States
Aimed at the Southern US market, this locally made beer features humourous, copy-intensive packaging and uses four striking colourways to differentiate flavours.
September 20, 2010 | No Comments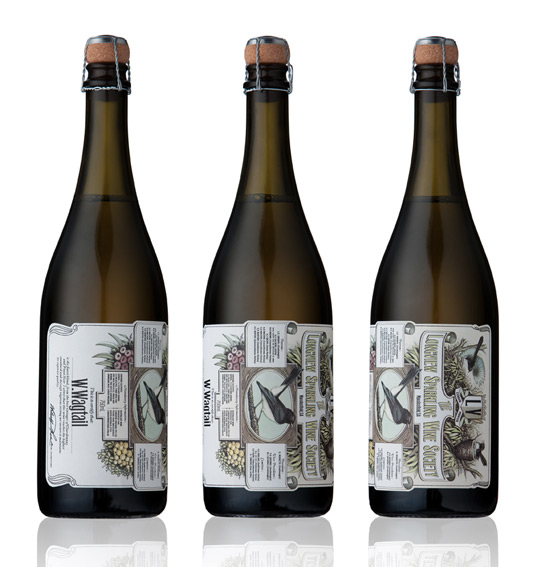 Designed by Voice | Country: Australia
"It wouldn't be a stretch to claim that birds are somewhat over represented on wine labels. When Voice was given the task of designing the packaging for Longview Vineyard's sparkling wine, W.Wagtail, they recognised the importance of creating something that really stood out from the existing flock of bird themed labels.
Drawing on the audacious personality of the wine's namesake, the Willy Wagtail, Voice modelled the label on the styling of bird watchers membership certificate from the 1940s. The ornithological subject matter was an opportunity not only to feature the local birdlife but also to  feature the flora that exists around the vineyard, which hinted at the fruity and colourful flavours of the wine.
September 18, 2010 | No Comments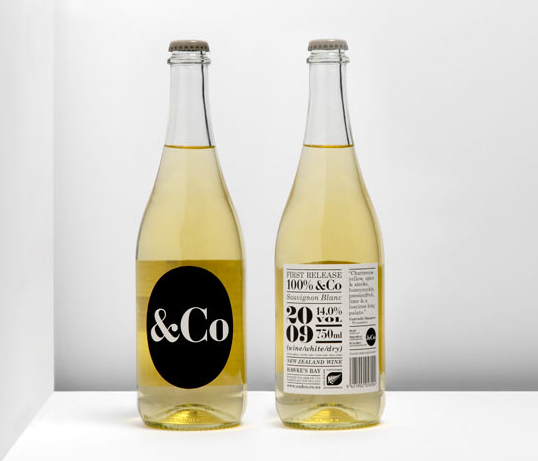 Designed by Inhouse Design | Country: New Zealand
"&Co represents simplicity – of purpose, provenance and production. The winery produces a single exceptional estate wine each season. To emphasise this we've pared the identity back to a black and white palette. We've made a feature of the type, letting it 'speak' to the customer. &Co breaks convention with more traditional looking wine brands, topped off with the uniquely cool closure of a crown seal, we're not at all upset that once opened we have to drink the whole bottle."
September 17, 2010 | No Comments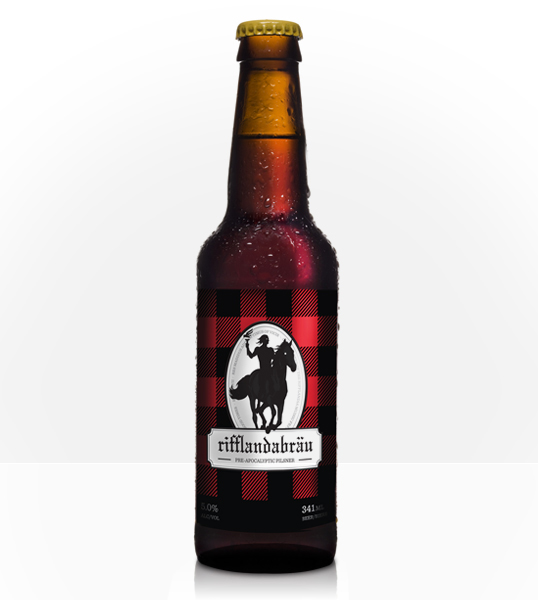 Designed by Brandon Velestuk | Country: Canada
"Every year, Phillips Brewery crafts a custom pilsner to accompany the 3-day party that is Rifflandia Music Festival in Victoria BC. Festival creative director Brandon Velestuk and Scum Creative Labs created a whimsical plaid label to adorn the bottle. Unfortunately this year, the brewery ended up making its own label, so this version won't see the printed light of day."
September 16, 2010 | 1 Comment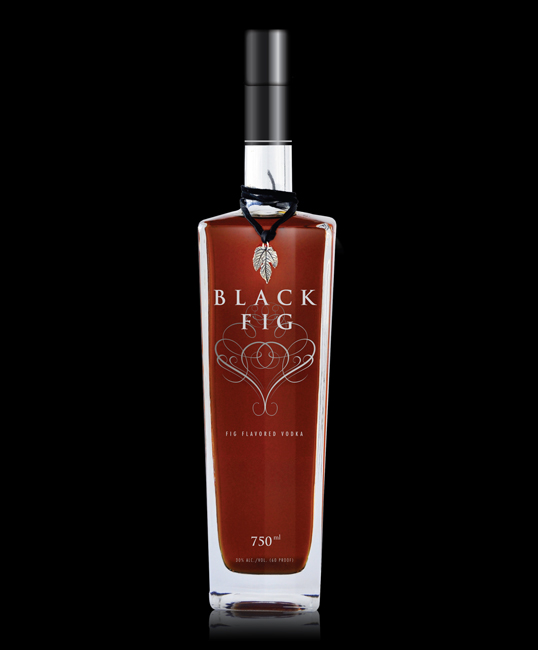 Designed by Phillips Design Group | Country: United States
"Phillips Design Group has completed work on the recent launch of Black Fig Vodka, the only natural fig infused vodka in the world. Black Fig is produced locally in Boston from select wheat grain, naturally infused with Calimyrna figs, and bottled by hand in small batches. Phillips developed the Black Fig brand including naming, brand identity, packaging, launch strategy/materials and website.
Black Fig Vodka is the brainchild of Randy Nason and Mitchell Maxwell; the two have been infusing figs and vodka at their restaurant Maxwells 148 in Natick, Mass. for several years. "People fall in love with the Black Fig—it's a vodka that can be enjoyed as a cordial, in a mixed drink or as a martini, its very diverse," says Nason. "Over the years people have been inquiring as to where they can purchase it. So we decided to bring it to the marketplace."