May 16, 2010 | 1 Comment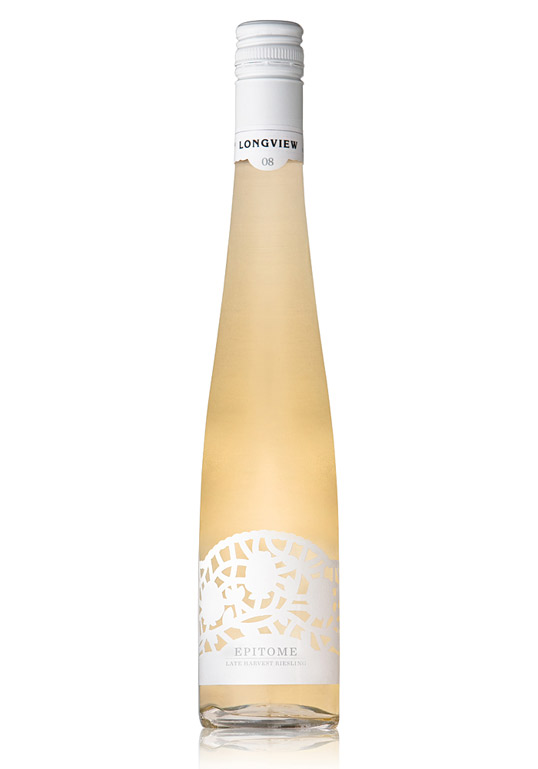 Designed by Voice | Country: Australia
"The label takes its form from a doiley which is a reference to the types of food that are typically consumed with this variety of wine. The delicate pattern of the doiley creates a sense of elegance and quality that appeals to the target audience and visually sets the wine apart from the competition."
May 14, 2010 | 6 Comments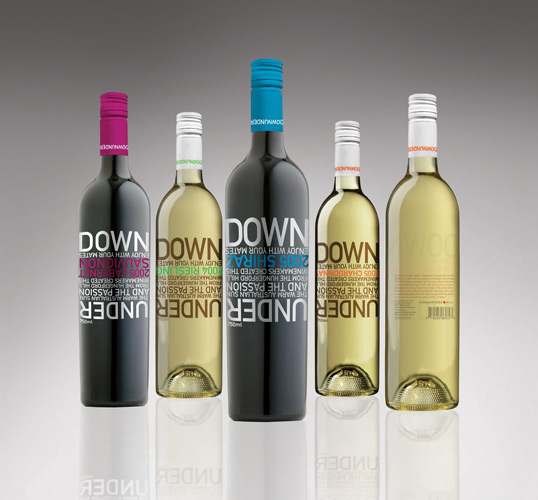 Designed by Serhat Ferat | Country: Australia
"For a range made to be sold mostly overseas, a playful, yet clean typographic approach was taken on the Australian cheekiness and playfulness. A range of four varieties and a carry bag was created, all in the same style.
This brief was presented by AGDA (Australian Graphic Design Association) to selected students from New South Wales with the intention to see how one brief would be differently interpreted and executed by different designers."
May 12, 2010 | 2 Comments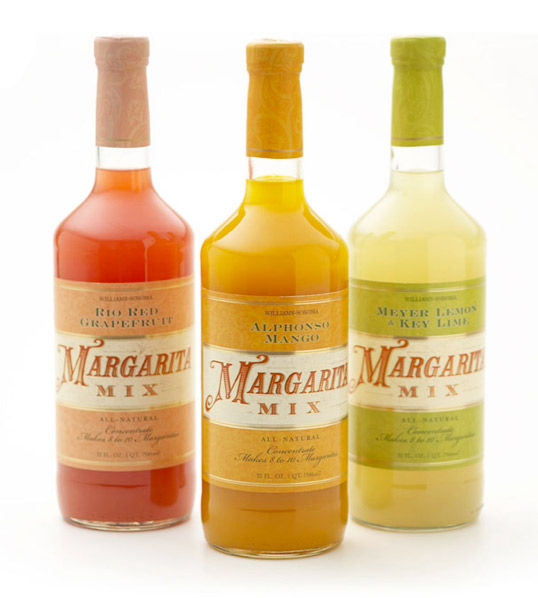 Designed by PhilippeBecker | Country: United States
Brand identity and packaging of Williams-Sonoma food and beverages using a warm, friendly colour palette and a variety of processes such as foiling, die cutting and blind embossing to add a luxury feel to the products.
May 12, 2010 | No Comments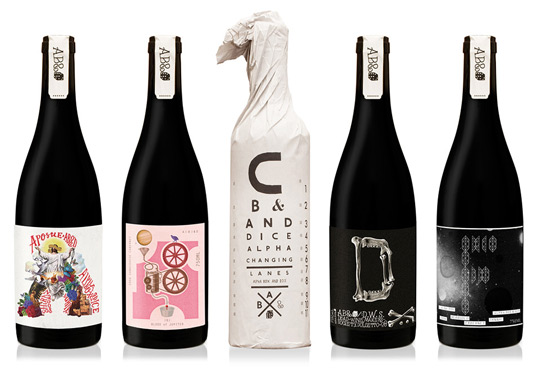 Designed by Mash | Country: Australia
"Justin Lane – lovable rogue and wine evangelist approached us to collaborate with him to create a unique brand after years of making other people's wines famous. Question was how to put years of unbelievable stories, old school methods that date back to the dawn of the grape, made up bathtub methods from Einsten-esque setups and pure genius – onto a 10×10 label… This guy is a master of story telling through
wine and unfortunately conventional rolling hills with cursive brand names would not do here. We realised the brand name and the world's first Alphabet of wines in their tin shed which is now known as The AB&D Wine Salon and has been given the Mash hand painted touch. Each wine unique like a film project, 26 letters, 26 stories all interconnected. Available now ABCD&F – What will surely be a collectors item.
Apostle, Blood of Jupiter, Changing Lanes, Dead Winemakers Society, Fog"
May 11, 2010 | 7 Comments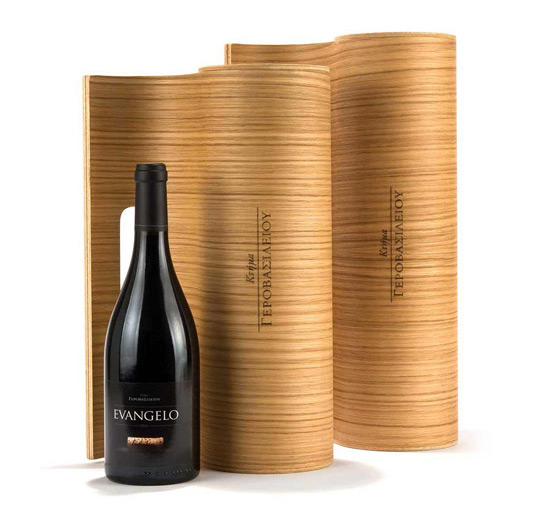 Designed by Athanasios Babalis | Country: Greece
"A series of boxes that contain one, two and three wine bottles each. Each box can accept two different sizes/forms of bottles of the same capacity. The three sizes are either combined together or separately and by stacking them a wine-rack is formed. Even a big wine-rack could be produced in this way. The shape of the box was chosen because it is sympathetic to the shape of the bottle and it also looks like a grape from one side when stack. The box has a handle and can be carried like a bag without the need for additional packaging. The use of Oak plywood as the main material was chosen because it makes references to the Oak barrels the wine matures in. The client logo appears on the box and on a label on the handle which also explains the concept and the way to reuse the box."
May 10, 2010 | 2 Comments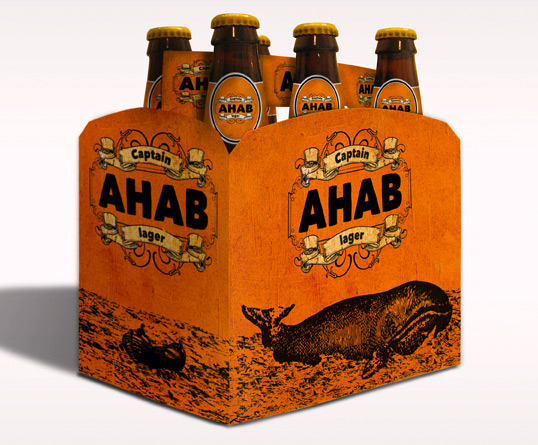 Designed by Andrew Herwig | Country: United States
"Captain Ahab Lager is based on the American classic Moby Dick, and its ruthless tormented character Captain Ahab. Rough illustrations and muted colors allow the consumer to dive into the world Herman Melville created while incorporating a unique beverage experience. Depicting visuals of Ahab and the whale invoke a strong resurgence of the classic novel bringing it to life."
May 10, 2010 | 1 Comment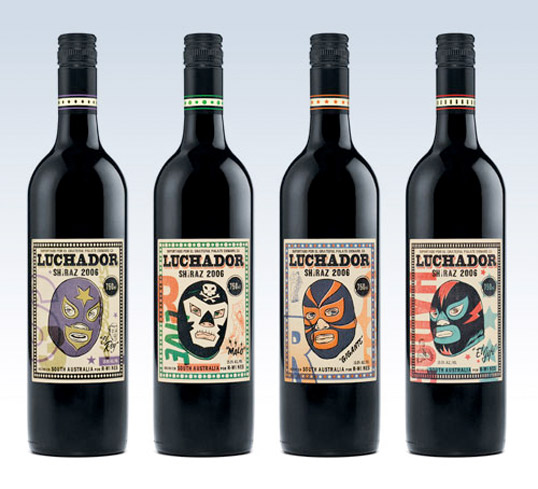 Designed by Morning Breath | Country: United States
Wrestling-inspired designs created for a very different take on wine packaging.
May 8, 2010 | 1 Comment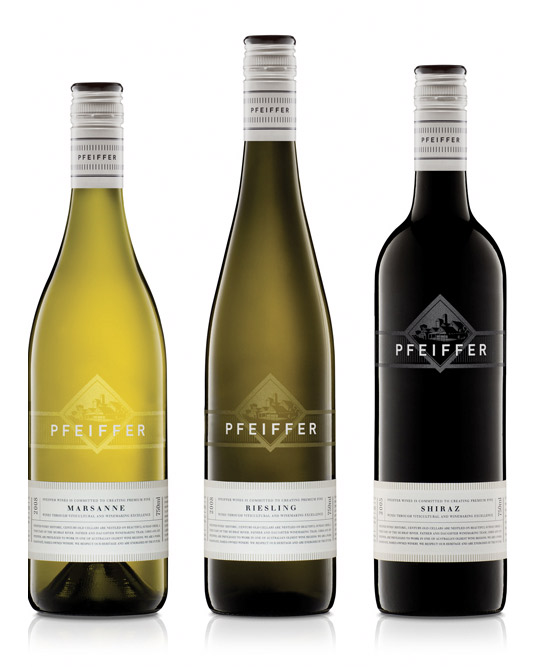 Designed by Frank Aloi | Country: Australia
"Pfeiffer wines is located in Rutherglen, Victoria. Rolled out across all customer touch points, the branding incorporates the wineries historical past, character and colour of the region."
May 7, 2010 | 3 Comments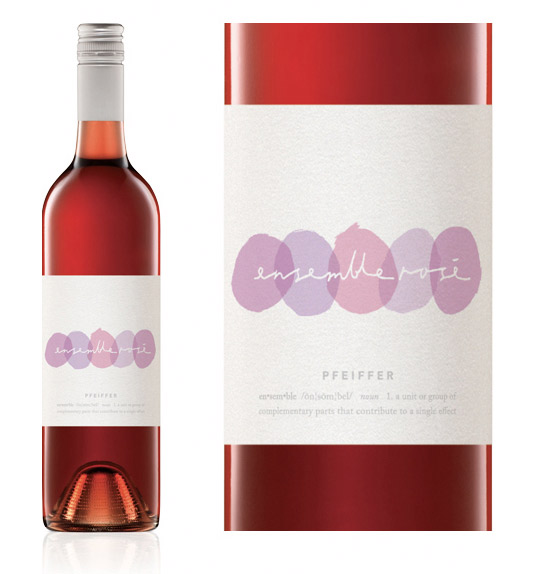 Designed by Frank Aloi | Country: Australia
"The concept behind this design was to emphasise the 5 different grape varieties that are blended to make this Rosé."
May 6, 2010 | 5 Comments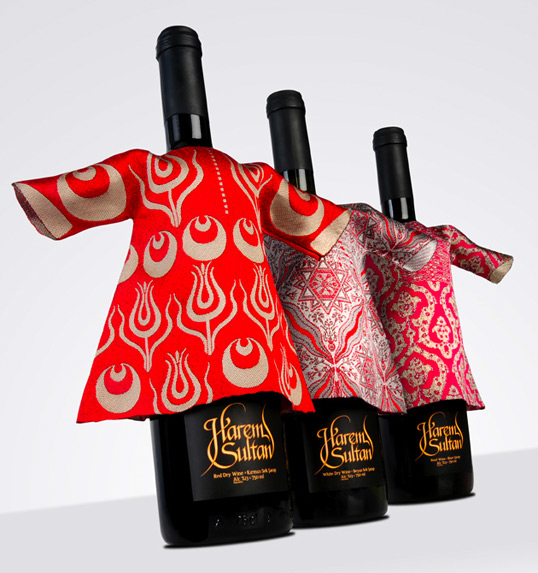 Designed by TBWA\Istanbul | Country: Turkey
"Harem Sultan is a premium wine brand that is only sold at duty free shops in Turkey targeting foreign tourists. The brief was to design a packaging that would create conversation on the table when people go back to their countries. Something that foreigners would love to buy not only as wine but as a "Special Souvenir from Turkey".
Each bottle is dressed with the famous Kaftan of an Ottoman Sultan. The colours of the Kaftans indicate the sort of wine in the bottle.  At the back of each bottle there is the real story of the Kaftan. The Kaftans are all handcrafted in silk. And are all designed by the original textiles of the Ottoman Sultans."