August 20, 2010 | 3 Comments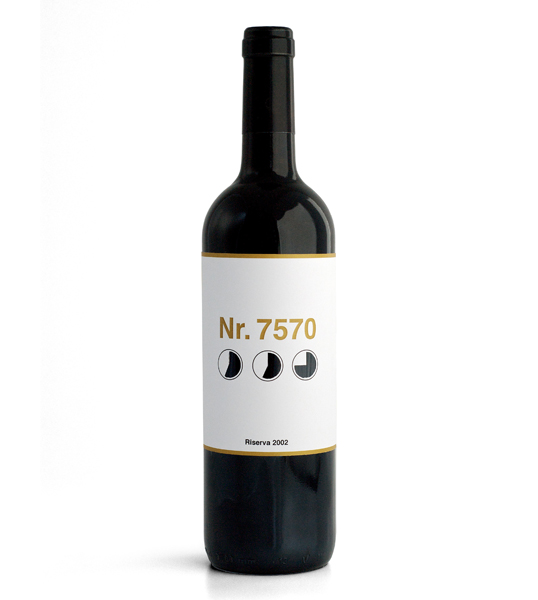 Designed by Sara Böttiger | Country: Sweden
"Redesign of an Italian wine called Salice Salentino. In Sweden it costs approximately 7€, which is fairly cheap. When I did the research I realized that many people don't always remember the name of the wine. They remember the taste, the design of the label, etc, but not the name. In Sweden you can only buy alcohol in places called 'Systembolaget'. Systembolaget uses numbers on all of their bottles to identify different wines. Sometimes it easier to remember numbers than names. I wanted to use that in my design and I wanted the design to be simple and clean. The three circles are symbols that 'Systembolaget' uses to tell customers how the wines taste, if it's round, rough, etc. The symbols on the label are diecut."
August 20, 2010 | 4 Comments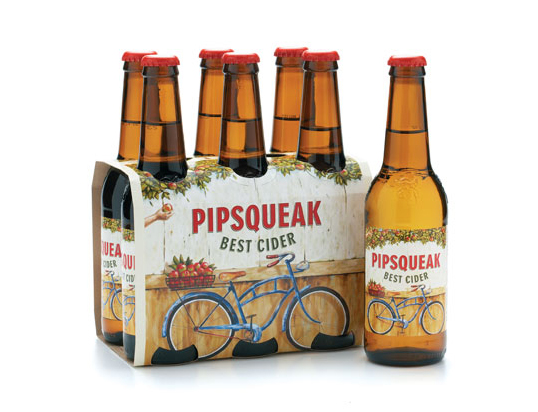 Designed by brainCELLS | Country: Australia
"As one of Australia's must successful craft breweries, Little Creatures need to keep their packaging fresh. BrainCELLS redesigned the packaging for the boutique cider, Pipsqeak in early 2010. The Pipsqueak weightlifter has made way for a vintage pushbike and apple tree. The re-vitalised packaging is brighter and bolder increasing the standout of the product on the shelf."
August 19, 2010 | 3 Comments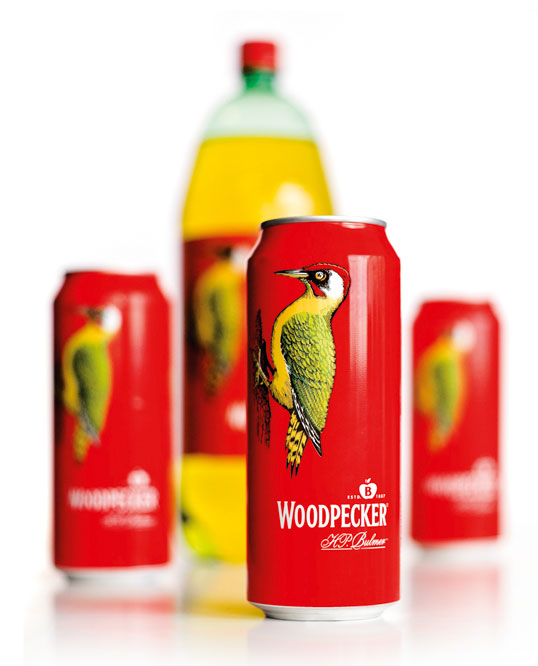 Designed by Smith & Milton | Country: United Kingdom
This simple design has a lovely vintage feel thanks to its flat red coloration and the beautiful line-art style woodpecker in a complementary hue.
August 18, 2010 | 1 Comment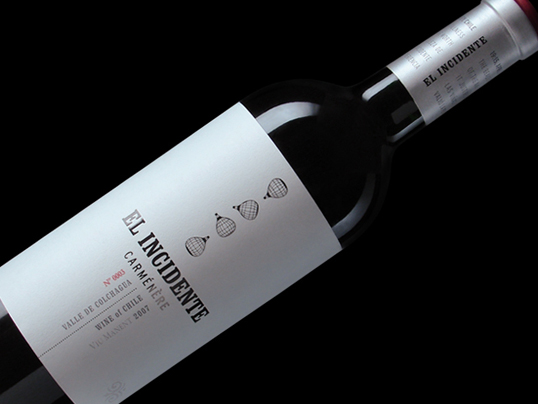 Designed by Campoy Príncipi Domenech | Country: Argentina
El Incidente (The Incident) is a graphic portrayal of Don José Miguel Viu's ill-fated hot-air balloon ride over his vineyards in Colchagua Chile.
August 17, 2010 | 2 Comments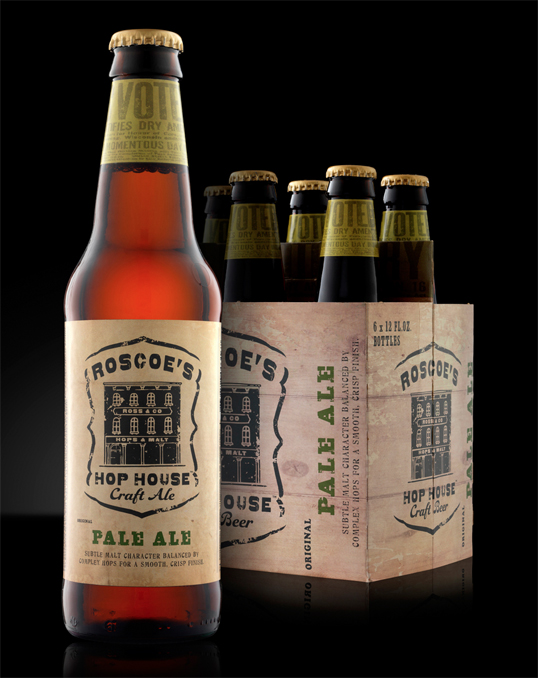 Designed by STRANGER & STRANGER | Country: United Kingdom
"Roscoe's is a backroom craft beer that pays homage to a speakeasy. The famous prohibition headlines fit on the necker."
August 17, 2010 | 1 Comment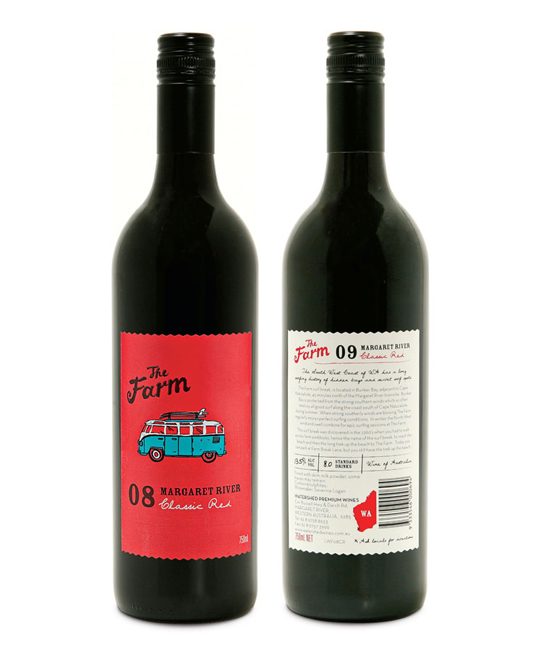 Designed by brainCELLS | Country: Australia
"This wine label design is inspired by a well-known surf break in the South of Western Australia. The illustration, inspired by the iconic Mambo surfwear brand is reminiscent of the 60s when every good long board surfer had a VW combi to match. The surf break is well known to residents of the Margaret River region and seemed like the perfect inspiration for a wine that would target a younger demographic. The wine, from Watershed Wines Margaret River has good standout on the shelf due to its bright colouring and individual design."
August 16, 2010 | 3 Comments
Designed by Morris Pinewood | Country: Sweden
It's nice to see the attention to detail and craft that goes into a majority of Scandinavia's beer packaging. Abro Organic Lager is a great example of this.
August 15, 2010 | 5 Comments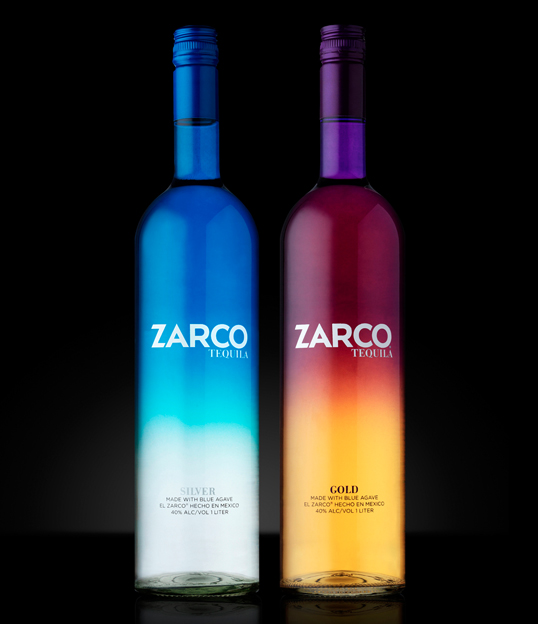 Designed by STRANGER & STRANGER | Country: United Kingdom
"Zarco is a budget mixing tequila aimed at a younger crowd who don't really care for the 'old Mexico' bit. The coloured glass gives amazing backbar standout."
August 14, 2010 | 2 Comments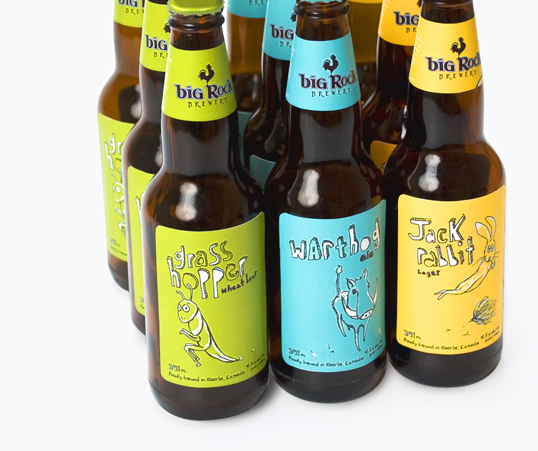 Designed by Straydog Marketing + Design | Country: Canada
"To create an grass roots experience, the typography and illustrations were hand-drawn. We incorporated colours that have a fresh, organic quality accentuating the brewery's commitment to being organic and local. Our strategic mandate was to capture the attention of consumers and give Big Rock Brewery's line-up a consistent look and feel."
August 11, 2010 | 5 Comments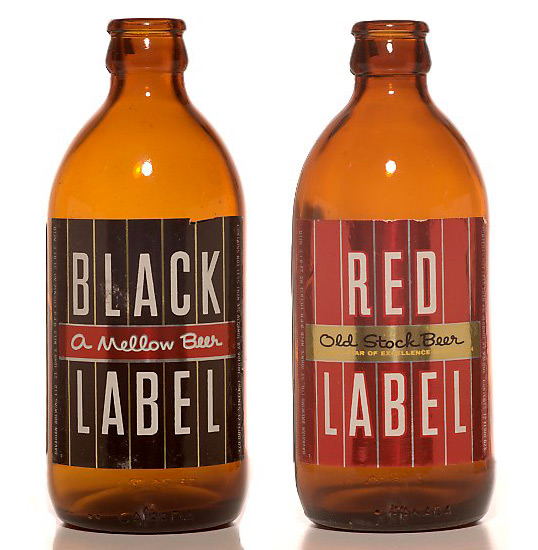 "The stubby beer bottle was Canada's national beer bottle from 1961 to 1984. In 1961 the Dominion Brewers Association (now the Brewers Association of Canada) replaced the heavy, bulky, non-standard 12oz "pint" and 22oz "quart" beer bottles with a new more efficient designed "stubby" bottle to be used by all Canadian breweries."