May 5, 2010 | 4 Comments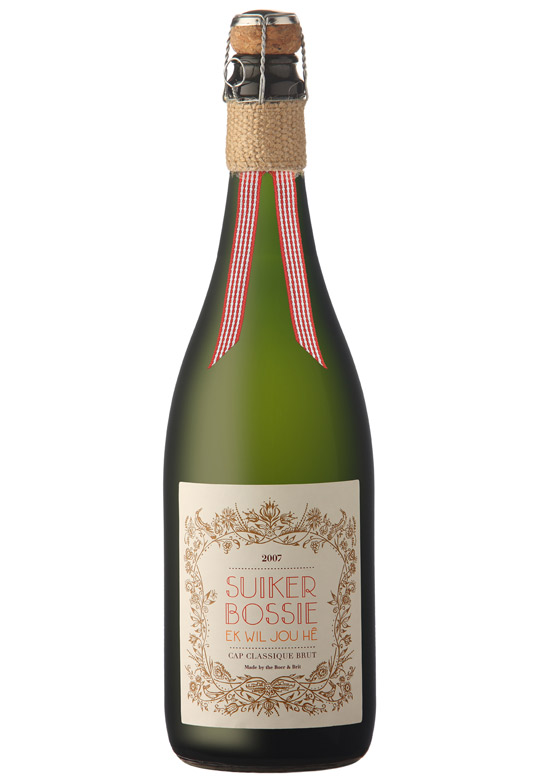 Designed by Fanakalo | Country: South Africa
This champagne packaging was designed to accompany an individual marriage proposal, but after seeing the label, Boer and Brit made it into a full range.
May 4, 2010 | No Comments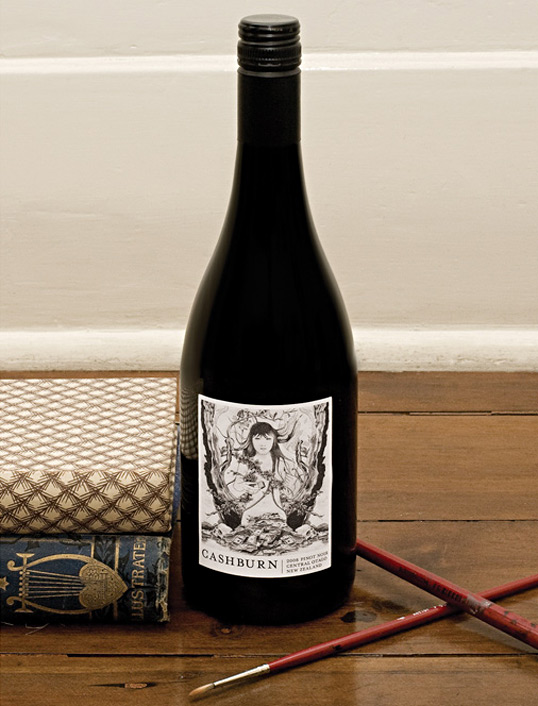 Designed by Mash | Country: Australia
"The first wine release from wine producer Burn Cottage. The producers have patiently set up a biodynamic vineyard from scratch. A lengthy process that in time will see them reap the benefits. However, in the short term, this sort of approach can be seen as an overly expensive exercise, a 'cashburn' project. Hence the wine 'Cashburn' was created with hand drawn illustration on an uncoated paper stock. Stay tuned for the Burn Cottage branded wines"
May 3, 2010 | 7 Comments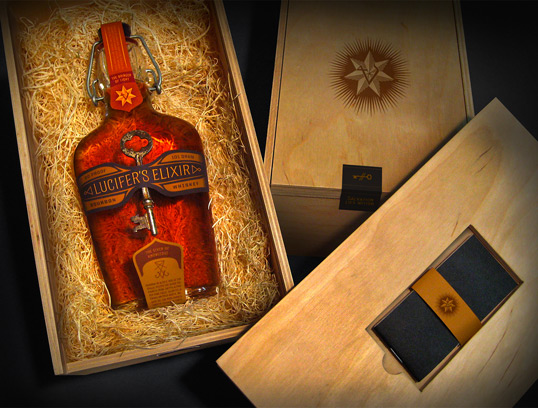 Designed by Tower of Babel | Country: United States
"Lucifer's Elixir is a self-promotional piece that I produced and handed out to colleagues and confidants. Each swing-top bottle included a vintage skeleton key and a booklet explaining symbology, numerology and other "secrets of the universe". It was meant to invoke an initiation into a secret society a la the Freemasons or Skull & Bones. What better to ponder the meaning of the universe than some nice bourbon whiskey!"
May 3, 2010 | 11 Comments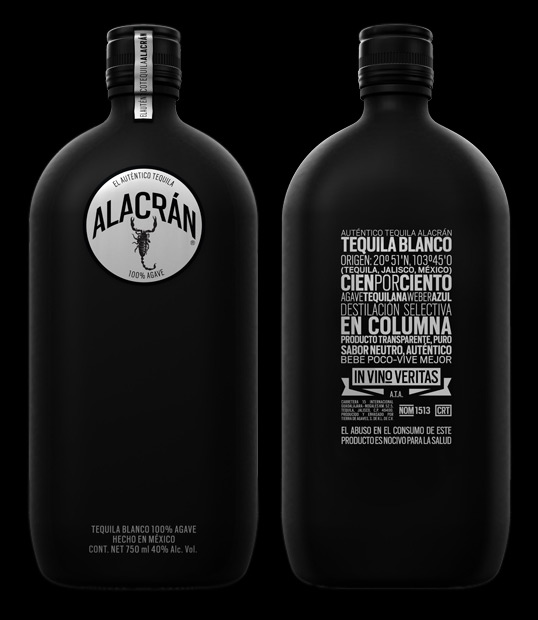 Designed by Sociedad Anonima | Country: Mexico
"Auténtico Tequila Alacrán (ATA) – Authentic Scorpion Tequila. This is not a brand or some product created by a transnational corporation. Instead, it was made by a group of friends in Mexico City, who rebelled against the status quo and created this unconventionally pure white spirit concealed within a matte-black bottle. The special and rubbery (some say velvety) "Soft Touch" finish is a unique  texture, never before applied on a tequila bottle, or any other that we know of.  The shape was inspired by a canteen crossed with a liquor flask and Its rugged skin makes it the ultimate urban trend. The tequila is absolutely delicious by the way."
May 1, 2010 | 8 Comments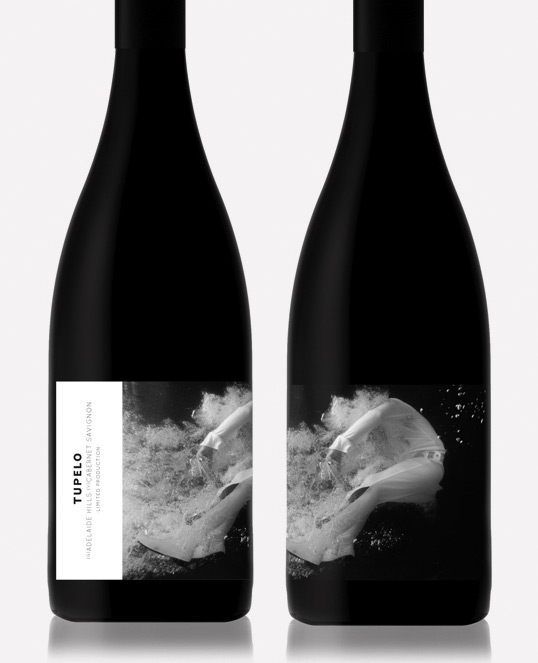 Designed by Mash | Country: Australia
"Tupelo, the birth place of Elvis, known for it's savage floods, Tupelo trees and now, a new wine brand. Wayne Anderson (aka Killibinbin) wanted to set up a new boutique winery, Tupelo. A producer of limited production fine wines. The idea; simple photographic underwater imagery, of an Elvis inspired character, surrounded by the flood waters of the king's home town; an imaginative reflection of the flooded market for Australian wines.
The Identity has been left in a simple text form to let the striking imagery work as a part of the branding across packaging and other applications. Keeping the logo simple meant the 2 elements of logo and imagery did not compete with each other, rather, they work together to create Tupelo's visual identity."
April 30, 2010 | 2 Comments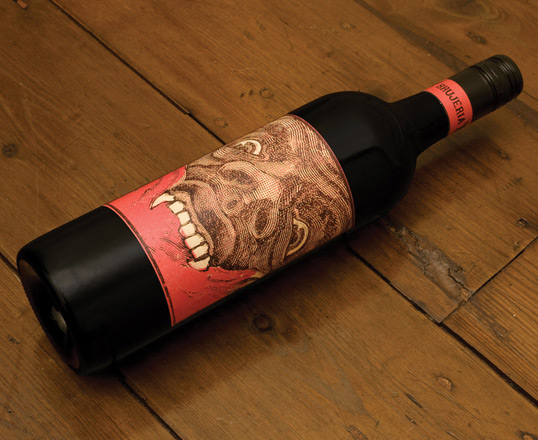 Designed by Mash | Country: Australia
"This is Brujeria (the Spanish word for  witchcraft) from Misfits Wine Co. A Soul Retrieval Nostrum. Ancient arts and dark fruits forged through toil to respond to clichéd and lifeless marketing department wines. Formed whole in light and dark to strike fear into drones and hex the elitist wine types.
Inspiration draws from Latin witchcraft posters. This release from Misfits Wine Co has been created to stand out and tie into their ethos; the rejection of the conventional. For our client testimonial; one of the Misfits owners had the branding tattooed (where we don't know). Timeless!"
April 29, 2010 | 5 Comments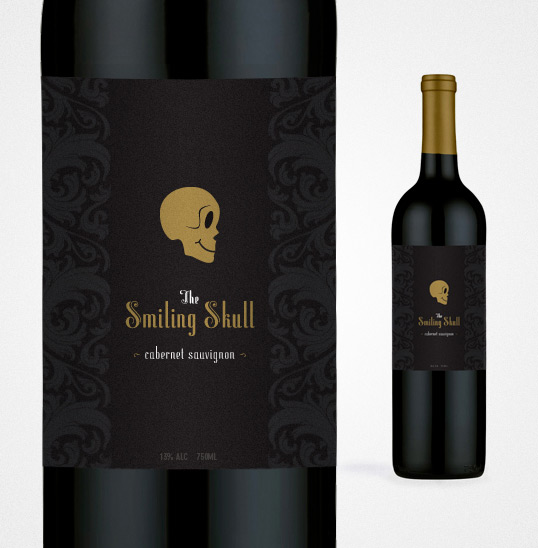 Designed by Rhinocerosred Design | Country: United States
"The Smiling Skull cabernet sauvignon. A retail direct private label designed to compete with California wines that have a similar quirky yet dark look and feel. Utilizes clear varnish and metallic inks."
April 29, 2010 | 9 Comments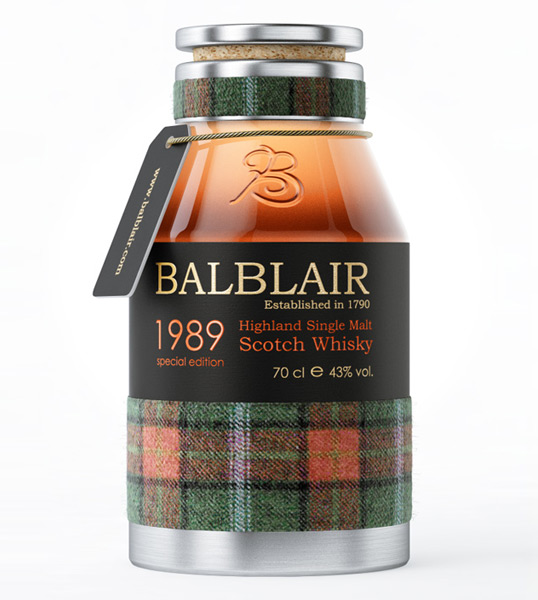 Designed by NTGJ | Country: Portugal
"This is a concept for the restyling of the Balblair Whisky bottle. The main goal was to give a taste of Scotland to the costumer, from the bottle to the taste of the whisky. We wanted to create a mix of tradition and modernity, so we mixed old traditional materials such as cork and wool with some new hi-tech look materials like aluminum details."
April 28, 2010 | 3 Comments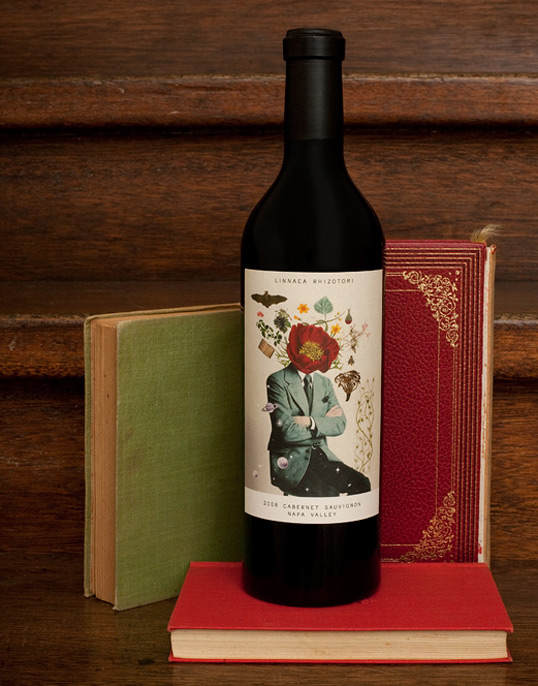 Designed by Mash | Country: Australia
"2 winemakers of the Napa Valley are now on their way to creating their own boutique winery, Linnaea. The founders both have backgrounds in medical anthropology and plant biochemistry. They are also the face of the brand, doing most of the sales/customer relations work themselves. It made sense to design wine packaging that reflected the personalities of the brand owners, albeit in an unconventional way so that the wine consumer, spoilt for choice, would take notice.
Wine names were created using the Linnaean Binomial system. 'Linnaea Rhizotomi', being the 1st release wine. Rhizotomis were the forefathers of chemists and medics, they had knowledge of the plants, when to collect, season, medicinal effects etc. A modern day, slightly twisted and beautiful interpretation of a Rhizotomi was created. A character with knowledge of plant-life, nature and the workings of the universe. This reflected the backgrounds of the brand founders and creates a unique and surreal package standing out amongst the crowd."
April 27, 2010 | 2 Comments
Designed by Laura Berglund | Country: United States
A charming collection of packaging design from this Kansas City Art Institute graduate of May 2010.