July 29, 2010 | 2 Comments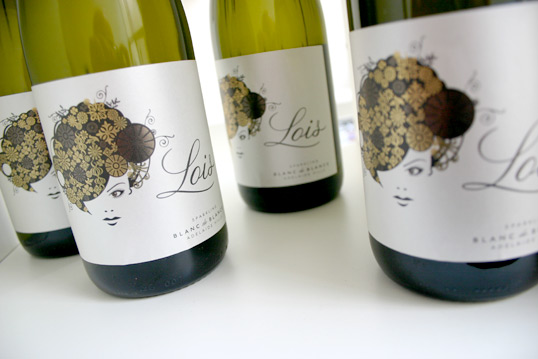 Designed by Public Creative | Country: Australia
"As a full-service brand design consultancy, Public Creative develop new brands and transform existing brands to work for new markets. The Lane Vineyard releases the brand new Lois Sparkling Blanc de Blancs, a celebratory and  unpretentious sparkling wine. Public designed the niche brand, unashamedly inspired by retro fashion."
July 29, 2010 | 1 Comment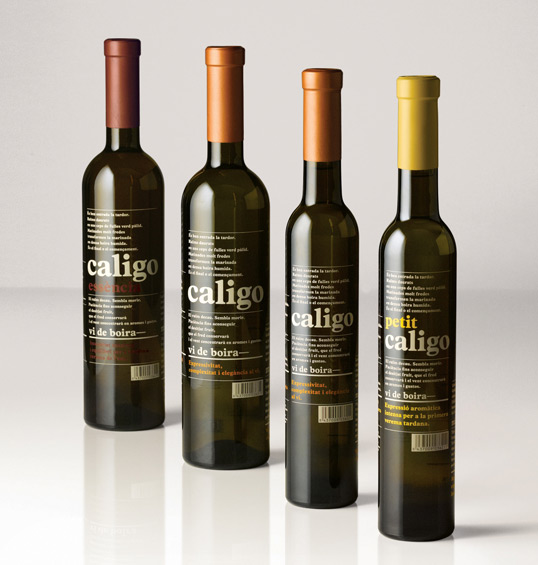 Designed by Base | Country: Spain
"Late autumn in Spain's Alt Penedes, in the hills outside of Barcelona. The annual harvest that yields the area's dry red and white wines has past weeks before. Yet there are still white grapes on the vine. They're beyond ripe. Morning mists blow in off the sea. A fungus forms on the grapes. It begins to suck the moisture out of the fruit. The grapes appear to be decaying. For the DG Viticultors vineyard and winery, everything is going exactly as they'd hoped.
July 28, 2010 | 9 Comments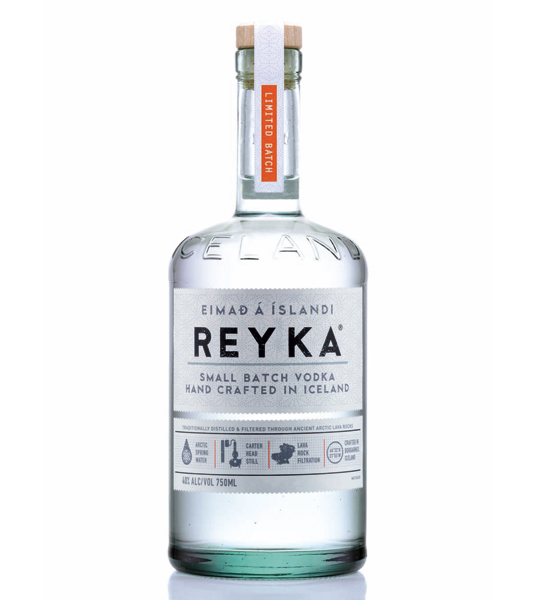 Designed by Here Design | Country: United Kingdom
"Here Design has been working alongside independent distillers William Grant & Sons to rebrand Reyka, a small-batch Icelandic vodka. Created with some of the world's most naturally pure water, and filtered through lava rocks, Reyka is a genuine product of its Icelandic environment. Each limited batch is made using a rare carter head still, a handmade process that inspired the tactile nature of the new packaging.
July 27, 2010 | 5 Comments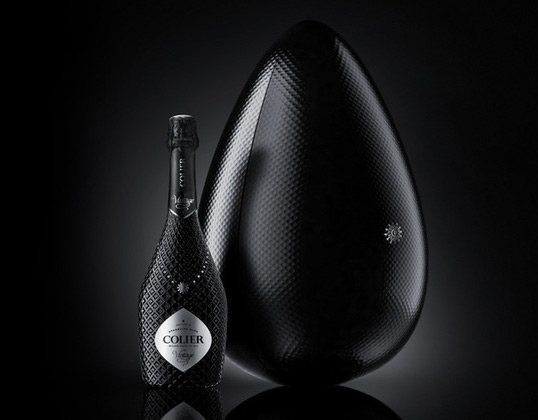 Designed by Reynolds and Reyner | Country: Ukraine
"Colier is limited collection of sparkling wine: 23 bottles of luxury sets (bottle + presentation box) and 5 premium (handmade bottle + cocoon container). The target audience was business women and we all know that champagne is female drink. After brainstorming we choose collar as name, because it describes the idea of collection very good and also can be played in designs. For Brut we used classic square box form and for Vintage Brut we created the cocoon. All the weight of cocoon is focused in his bottom part that's why it don't turn upside down and it also keeps cold inside before opening."
July 27, 2010 | 2 Comments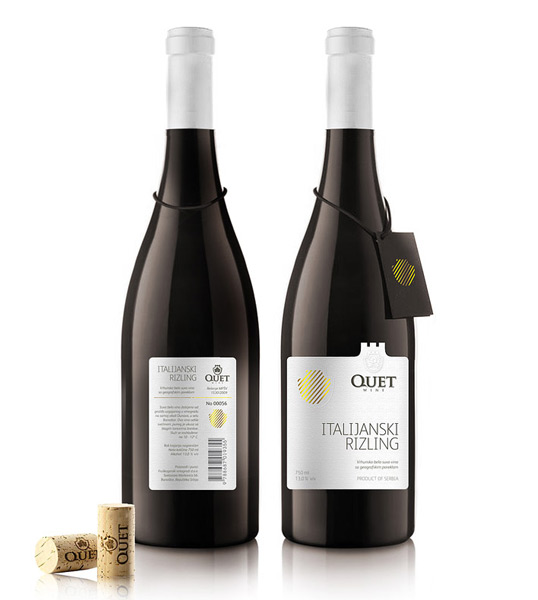 Designed by Peter Gregson | Country: Serbia
New work from Serbian design company Peter Gregson for winery Fruskogorski vinogradi. Clean simple design paired with die-cut labels and gold foil.
July 23, 2010 | 3 Comments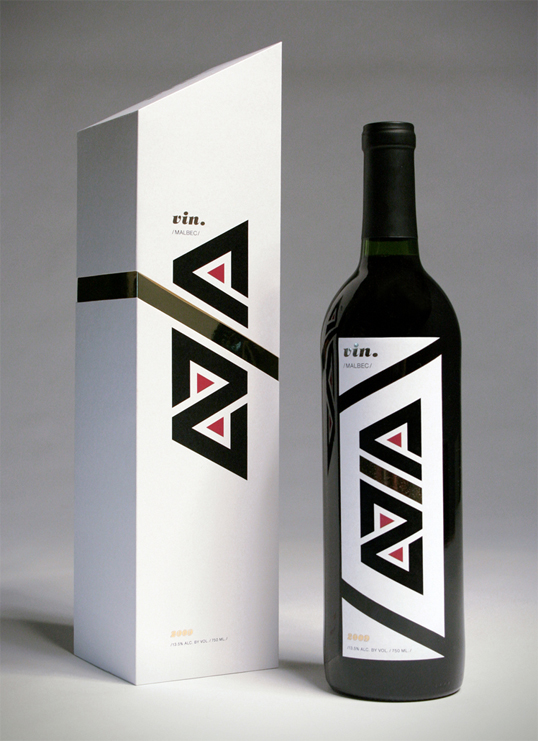 Designed by Adrian Gilling | Country: United States
"This project is a conceptual design for a Malbec wine packaging called "VIN". I chose to incorporate strong angles and metallics, and to work within a simplistic color palette to draw on the crisp nature of the wine."
July 22, 2010 | 2 Comments
Designed by Tass Gyenes | Country: Australia
"Although Lansdowne has been making juice for years, the '09 Savvy was going to be their first release to the masses. They wanted to make every one count, so individually numbered the short run of 1160 as they rolled off the line. This gave them a limited number of random, loved or lucky numbers – designed to take to the bingo and simply get lucky with."
July 22, 2010 | 2 Comments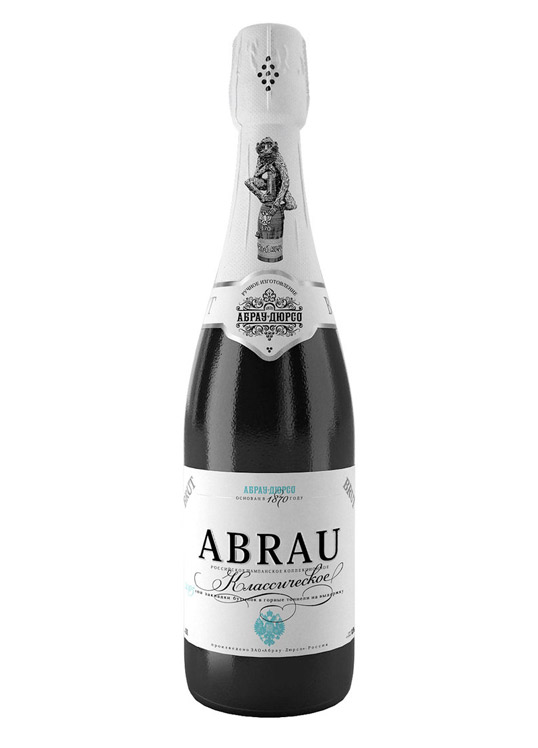 Designed by Province | Country: Russia
"In days of old Russian noble people used to keep monkeys for opening bottles with champagne. It was a very popular amusement to have a monkey opening a bottle with champagne. When a monkey opened a bottle, champagne started splashing under pressure from the bottle. The monkey started screaming and trying to close the bottle with the legs. The monkey was trying to stop champagne splashing, which only made champagne splash more… "
July 21, 2010 | 1 Comment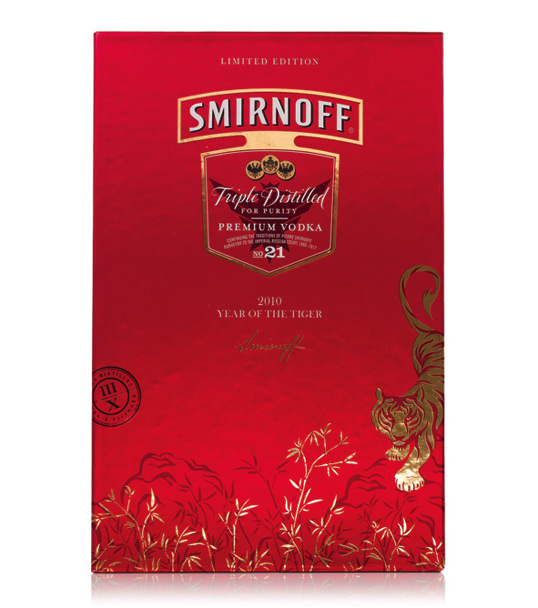 Designed by The Creative Method | Country: Australia
"Brief: The brief was to create a limited edition secondary pack to celebrate the Chinese New Year in 2010, The Year of the Tiger. The pack needed to reflect Asian premium cues and a 'special occasion' feel whilst supporting the Smirnoff core brand essence of originality, boldness and possibilities. It also needed to stand out on shelf and promote the gifting occasion.
Solution: Red and gold are perceived as premium colours in Asian culture and are also considered the colours of luck. The red background was the starting point to promote the brand, communicate the Chinese New Year and create stand out on shelf. The use of gold stylized graphics illustrate 'The Year of the Tiger' in a premium and sophisticated way whilst retaining the Asian look and feel required.
July 21, 2010 | 1 Comment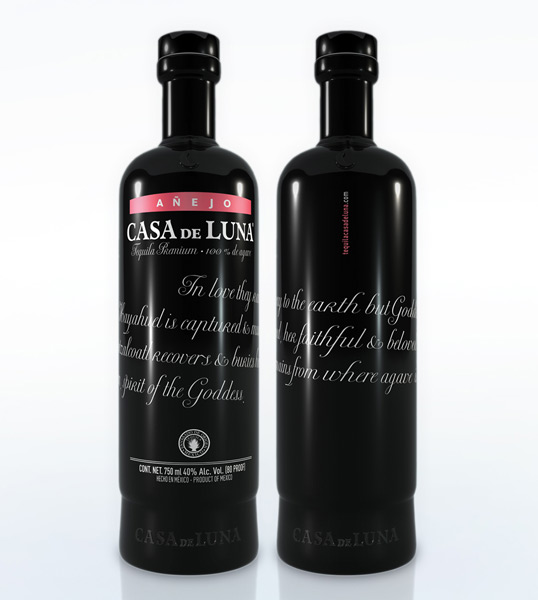 Designed by Bruno Misael | Country: Mexico
"Mexican freelance designer Bruno Misael was deemed the challenge to present and adapt Tequila Casa de Luna as Mexico's national beverage to the global contemporary demands and cultural trends; and turn it into a simply different version of tequila."