January 6, 2010 | No Comments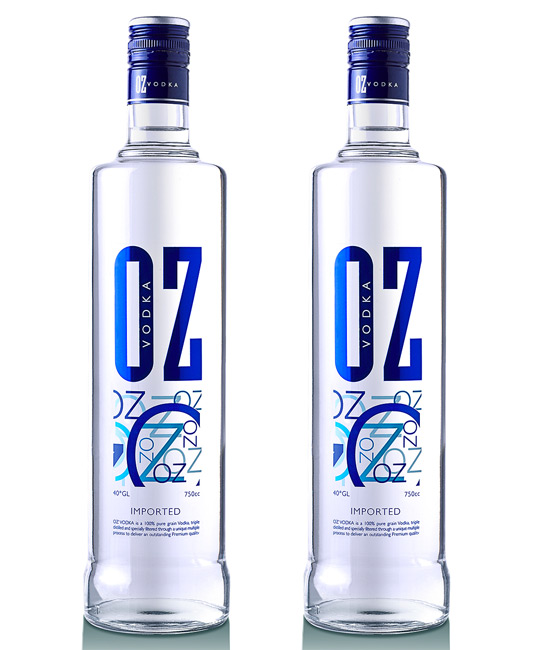 Designed by Bronco Trade | Country: Chile
"OZ Vodka is a 100% vodka made from grain, triple distilled and purified through a process of seepage varied to obtain a premium vodka of unparalleled quality.
This vodka has been produced in Canada and bottled in Chile by Viña Francisco de Aguirre."
January 4, 2010 | 4 Comments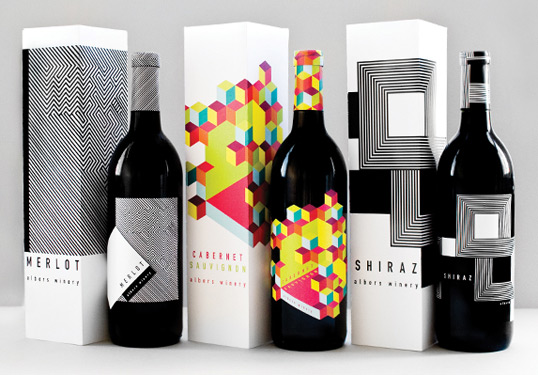 Designed by Meeta Panesar | Country: United States
"The design is inspired by the colors and designs of Joseph Albers and the Op Art movement. The usage of the rectangular elements reflects Alber's "Homage to the Square," a series of paintings begun in 1949."
December 29, 2009 | 1 Comment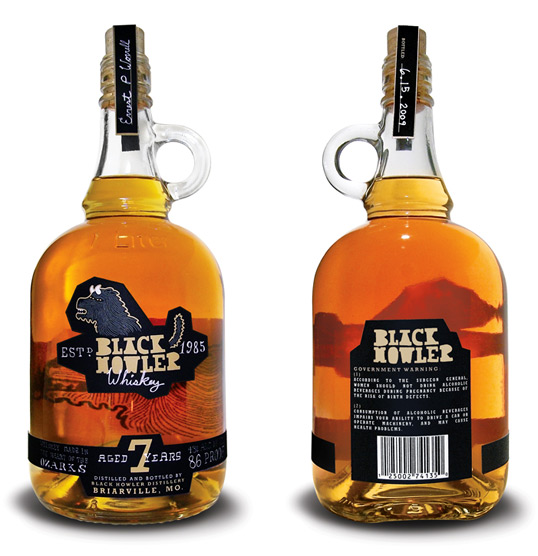 Designed by Greg Cuellar | Country: United States
"The idea behind this design was to use as many handmade elements as possible. The only thing on this that is not handmade is the surgeon general's warning on the back label. Other than that, everything from the shape of the labels, to the depiction of the mythical "Black Howler" is hand done."
December 27, 2009 | 6 Comments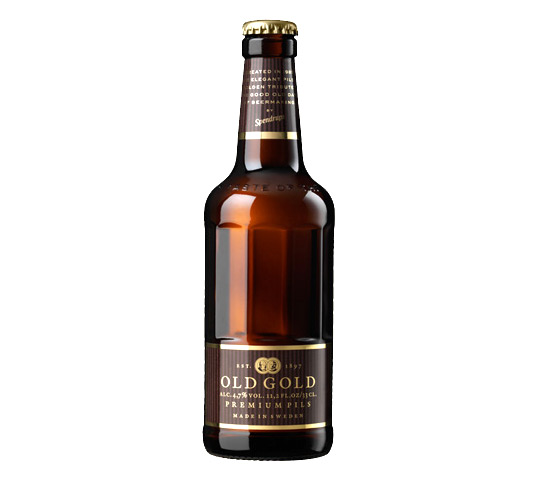 Designed by Neumeister | Country: Sweden
"Input: Old Gold has been the flagship in the Spendrups brand portfolio since 1985. Noted for its design when it was launched, it has recently begun to fall by the wayside after a number of design updates.
Output: The new decagon bottle and the clear design language take us back to another age. A golden tribute to the good old days of beermaking, combined with a firm grip on the 21st century.
Outcome: The relaunch was a great success, despite the design upgrade being the only activity."
December 20, 2009 | 3 Comments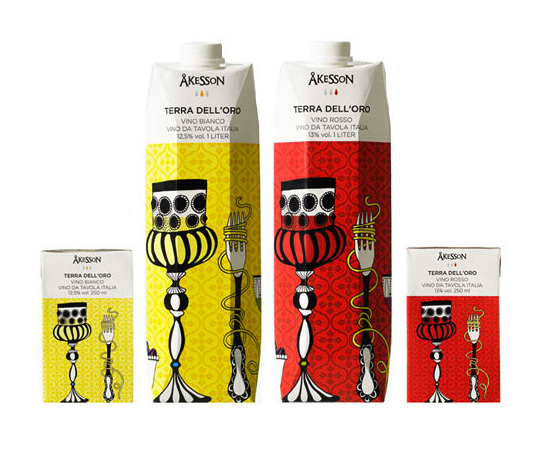 Designed by Liedgren Design | Country: Sweden
Beautifully illustrated Tetra packaging for Swedish wine brand Åkesson. Does anyone know who is responsible for this work?
December 19, 2009 | 1 Comment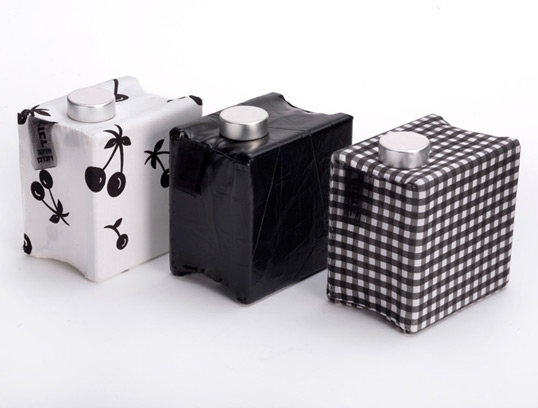 Designed by Reut Ashkenazy | Country: Isreal
"Alcohol designed for women. Based on the phrase: "in vino veritas" [in wine there is the truth]. Much like in this project the phrase suggests that one tends to reveal his true feelings under the influence of alcohol."
December 18, 2009 | 4 Comments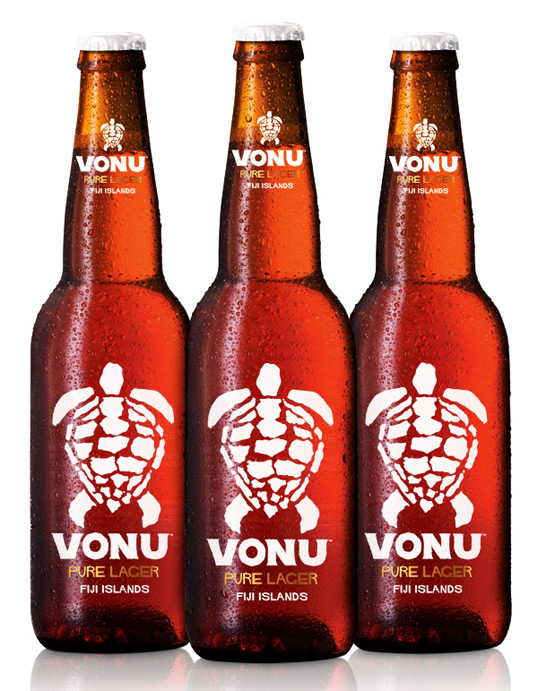 Designed by Fracture | Country: New Zealand
"Objective: The packaging for Vonu Beer was developed as the core component of the brand identity. Vonu Beer is a premium beer, brewed and sold exclusively in the Fiji Islands. The target market are the traditional premium beer buyers, which in Fiji equates to the transient tourist market in bars and resorts, and ex-pats.
Solution: We created a packaging system that combines traditional elements of premium beer architecture with a distinctive "island style". Clean white with gold foils, combined with uncoated board and rough, hand rendered typography helps define the brand personality of Vonu – fun-loving, relaxed and laid back.  The brand story is expanded on the packs with a map showing the location of the brewery, reinforcing the message that is authentically Fijian."
December 15, 2009 | 5 Comments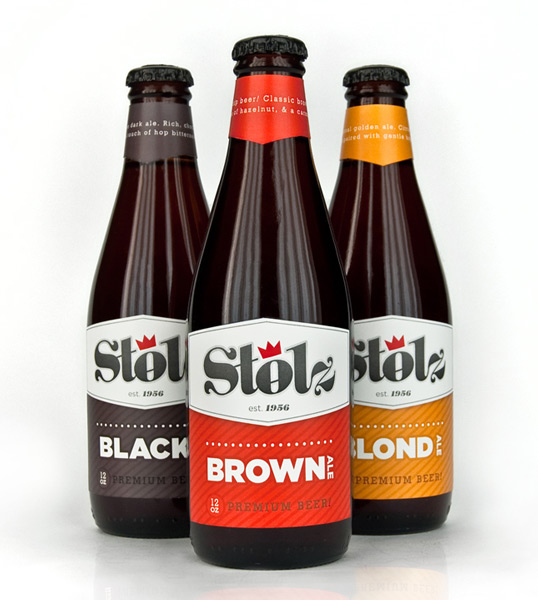 Designed by Julian Baker | Country: United States
A very nice selection of work from Watkins College of Art and Design in Nashville, TN graduate Julian Baker.
December 14, 2009 | 3 Comments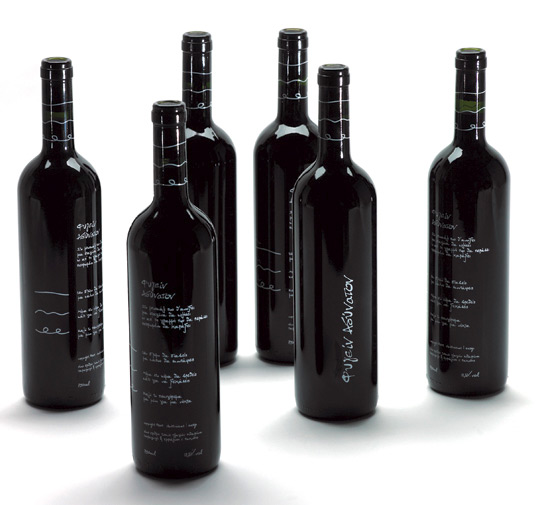 Designed by Chris Trivizas | Country: Greece
""Fygein Adynaton" is another project that establishes our persistence in detail. A drop of wine that most people would just wipe off inspired us to create this bottle of wine.
As soon as you pour some wine into a glass, a drop will run alongside the bottle's neck. When it stops, look which of the three lines is closer to the drop. Then read the prediction that corresponds to that line at the back of the bottle and find out your destiny!"
December 8, 2009 | 1 Comment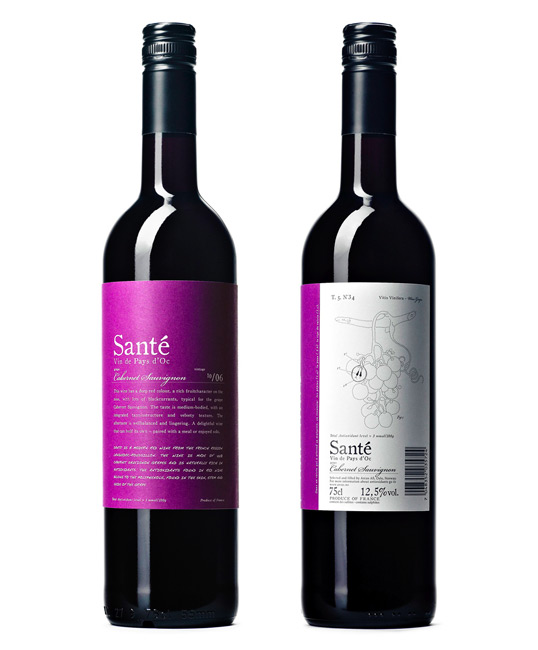 Designed by Designers Journey | Country: Norway
"Launch of french red wine from Languedoc-Roussillon with total antioxidant level  > 3mmol/100g.
For this wine we wanted to concentrate on its advantages, leaving the wine as the protagonist trasmitting quality and credibility through real and verifiable information instead of using austere traditional elements (i.e. coat of arms) achieving a fresh yet contemporary impact.
The antioxidants in wine are found in the skin, seeds and the stem of the grape. We decided to visualize this technical information through a drawing inspired by a late 1800 french botanical encyclopedia."