December 6, 2009 | 5 Comments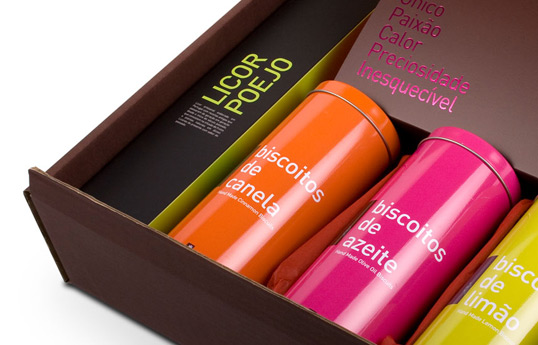 Designed by António Policarpo | Country: Portugal
"The Boa Boca Gourmet  project was born in Évora in 2004, is a small company which currently employs five people. Began with the opening of a gourmet shop with a strong component of design. Since 2006 the company's members António João Policarpo (Designer degree in advertising communication and a master degree in graphic design by Alquimia da Cor) and Inês Varejao (Eng Agricultural and postgraduate in wines in Bordeaux – France) joined efforts and created the brand "FEITOÀMÃO®" and in partnership with small producers selected and moved forward with the creation and development of traditional Portuguese food products of high quality, handmade with care and wisdom, and packed with an image carefully and packaging excellence.
December 5, 2009 | 1 Comment
Following the Pop & Street Art series with So-Me, James Jarvis and Delta last year, the iconic Malibu liquor bottle is now given a makeover by three magazines. Each publication showcased exceptional creativity, uniqueness and expertise: Vice added a drip effect to the Caribbean color theme; Clark Magazine took a DIY approach, stripping it down to a simple white, and packaging it with stencils and spray paint; while Shoes Up went all out with a shoelace design complete with matching "shoe" box.
December 3, 2009 | 6 Comments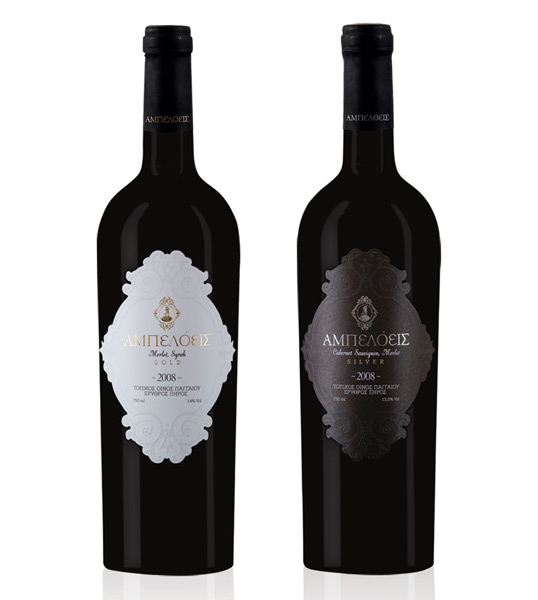 Designed by twomatch! | Country: Greece
"A number of aged wine with the names Ampeloeis Gold and Ampeloeis Silver.
Two red wines, matured with 100% and 50% respectively;-aging in oak barrels the winery had to have an elegant, respectively, while "heavy" label to identify precisely what it offers, a fine wine for those who know how to choose.
The very careful design of labels with an emphasis on typography, but also in the actual cutting of the logo represents the company, combined with the choice of paper or silver stamping the gold stamping, embossing and the custody of the print, the result is what the consumers and customer wants."
December 2, 2009 | No Comments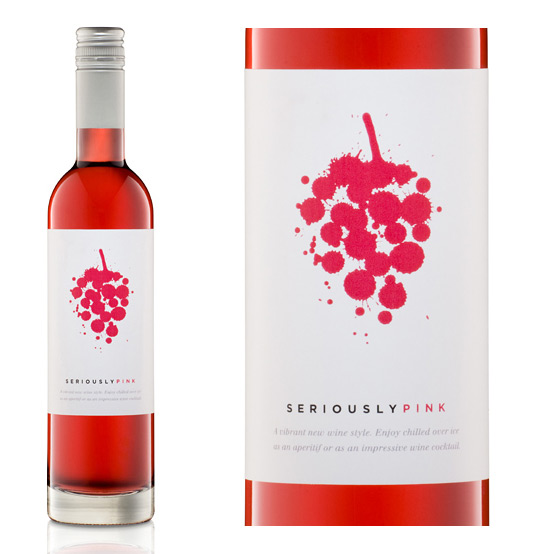 Designed by Frank Aloi | Country: Australia
"Seriously Pink is the first rosé coloured liqueur to be made in Australia. For the wine maker, achieving the right colour was just as important as the end result. Its first release completely sold out in just one month."
December 1, 2009 | 4 Comments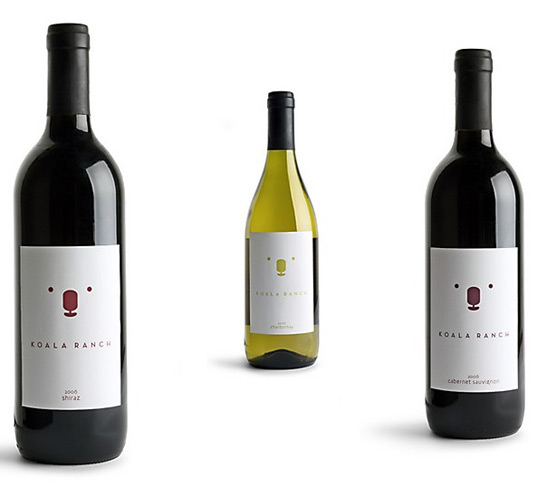 Designed by Colle + McVoy | Country: United States
"Although often called 'koala bears,' koalas are not bears at all. They're actually marsupials, or pouched mammals. And like most marsupials these pouches are mainly used to hold bottles of wine. So, when Koala Ranch Wineries asked us redesign the labels for their wine, they wanted a look that was as simple, inviting and cuddly as the koalas who drink it."
November 30, 2009 | No Comments
Designed by Degree Design | Country: New Zealand
"Since Hallertau extra strength beer is heroic in taste, strength and bursting with personality, a cast of Hallertau Heroes were created to characterize each beer. The brand draws its essence from the 'liveliness' of the hop. It's tradition with a twist; and quality derived from the simple things done properly, perseverance in brewing and the meticulous selection of the finest ingredients to create Hallertau's range of premium handcrafted beers."
November 29, 2009 | 3 Comments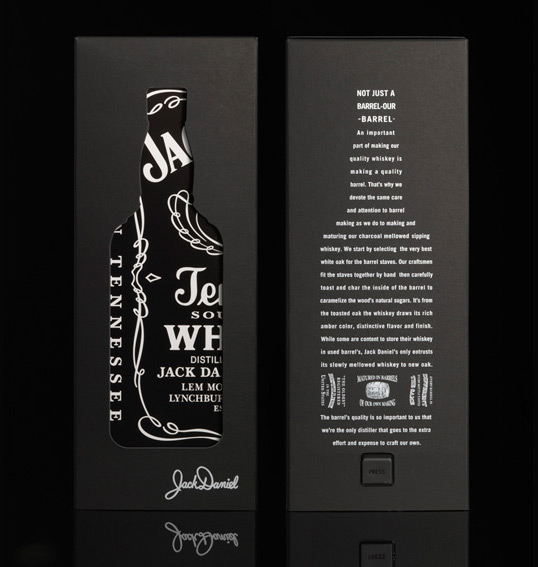 Designed by Mayday | Country: United Kingdom
"Secondary packaging provides a modern face for a classic icon."
November 25, 2009 | 1 Comment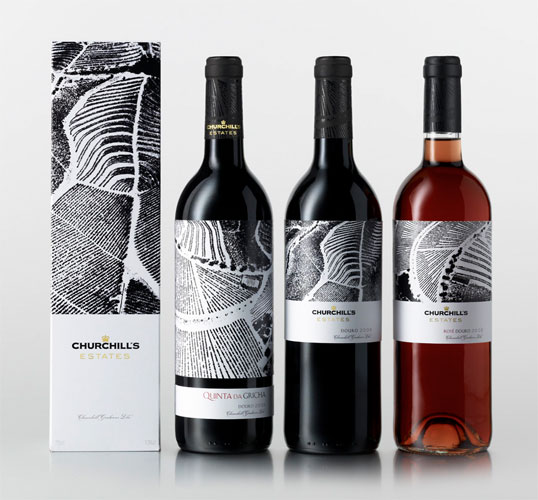 Designed by Interbrand | Country: United Kingdom
"Interbrand has refreshed Churchill Wines identity and redesigned the packaging across all its port and wine ranges. The consultancy, appointed last April, won the business following a strategic competitive pitch against three other groups. A brief was developed to refresh the brand by addressing its three core values of purity, passion and patience, according to Sara Faulkner, Senior Designer at Interbrand. The new packaging for the Portuguese-based wine group is said to reflect the environment in which it is produced. We went to the Douro Valley, which inspired the photographs and illustrations on the packaging."
November 23, 2009 | No Comments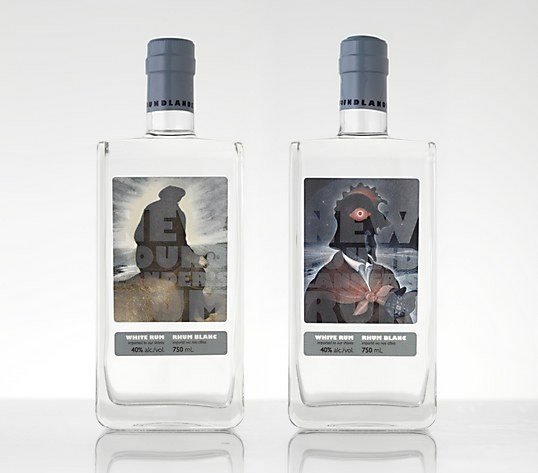 Designed by Brandever | Country: Canada
"For well over a century, Newfoundland's fishing fleets have traveled to the southern waters of the Caribbean to trade their precious catch for delectable rums and sugars. Rum barrels also served to ballast the ships, aiding the fleets' safe return home. Over generations, this trade established Newfoundland as a gateway of the world's finest rums arriving to North America."
November 22, 2009 | 8 Comments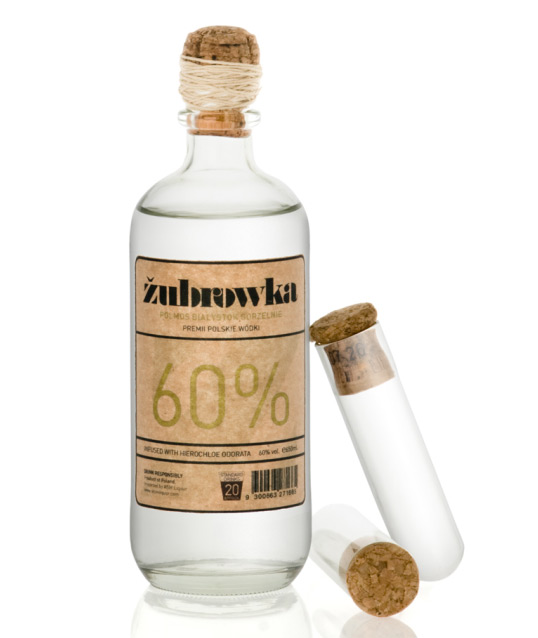 Designed by Elisabeth Limi | Country: Norway
Design suggestion for Polish Vodka brand Zubrówka. Taking the brands history and origin into the design context with a medicine twist.