June 4, 2010 | 2 Comments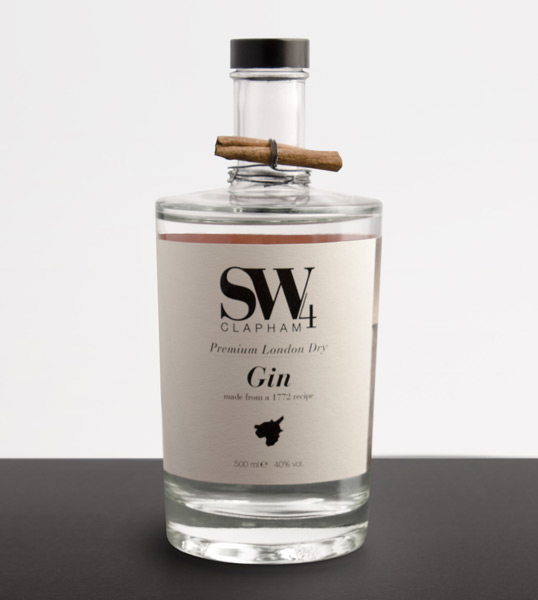 Designed by Silje Blænes | Country: Australia
"Premium London dry grin, with an emphasis on cinnamon. Made in South West 4 Clapham London, therefore the name."
June 4, 2010 | 9 Comments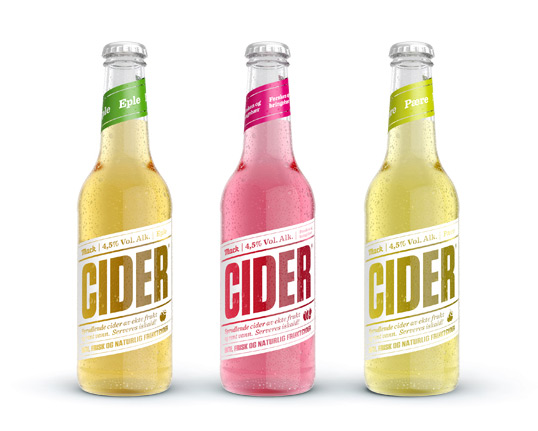 Designed by Tank Design | Country: Norway
"The brief: Create a packaging design for Macks first alcoholic cider product. Cider is itself relatively unestablieshed product in Norway. Mack want to take a position as a leader in this market.
Solution: The cider is made from pure, natural ingredients and the design is clean, fresh and modern. The quality of the content gets to play a key role with the transparency of the label. Colour coded top distinguish different flavors, along with the colour of the content. In addition, the back label is printed with the same colour code on the inside."
June 3, 2010 | No Comments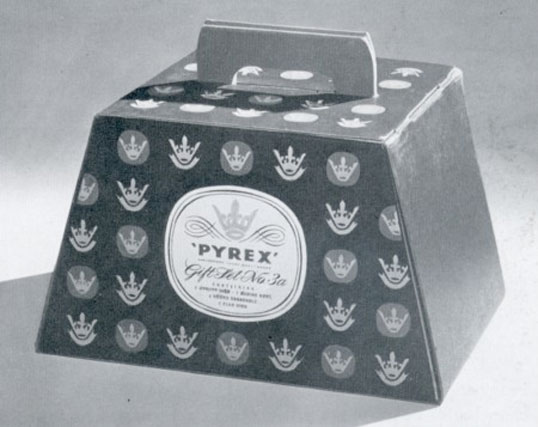 Designed by Milner Gray, circa 1950s | Country: United Kingdom
A collection of packaging design sourced from a 1956 publication of Graphis (no. 69)
June 1, 2010 | 1 Comment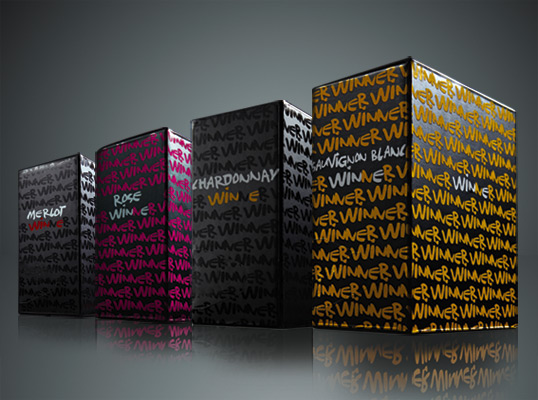 Designed by Constantinos Spaliaras | Country: Greece
Premium Greek wine in bag-in-box designed by Constantinos Spaliaras.
June 1, 2010 | 3 Comments
Designed by Gonzalo Perez Otero | Country: Uruguay
"Linea Rossa is a red wine produced in Uruguay and made with an italian wine grape variety called Sangiovese. My idea was to make a modern and fine wine using red lines, which symbolizes this particular grape variety."
May 28, 2010 | 9 Comments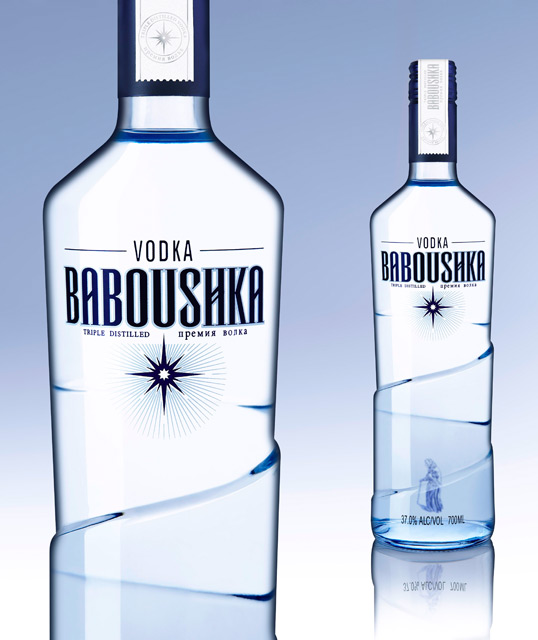 Designed by Webb deVlam | Country: Australia
"Webb Scarlett deVlam Australia were commissioned by Alexanders Wines & Spirits to redesign Baboushka. Alexanders identified a space within the spirit market to 'bridge the gap' in price point between budget and premium Vodka.  The bottom shelf, mid priced Baboushka brand was mediocre in both design and packaging. The product was far more superior than its branding and packaging. WSdV built an emotional brand story around the existing 'Baboushka' name avoiding Russian vodka inspired cliches.
May 27, 2010 | 2 Comments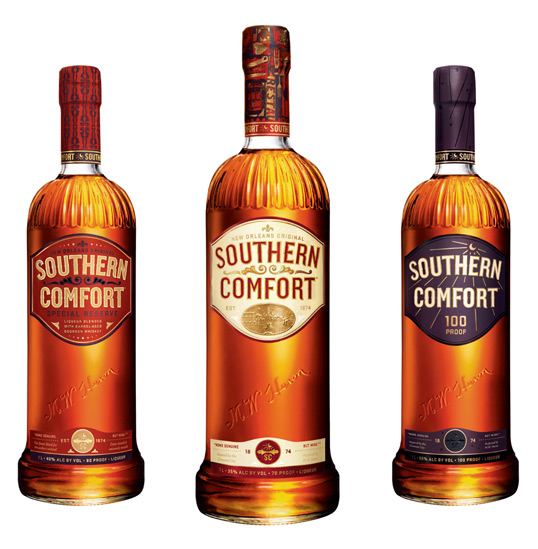 Designed by Cue Inc. | Country: United States
"Southern Comfort is a liqueur that was originally created by a bartender in New Orleans in 1874. Unfortunately, the brand had lost that genuine connection to it's origin, but we've used the city as inspiration for our work.
From imagery to iconography to typography, Southern Comfort is rooted in the culture of New Orleans. Little discoveries and idiosyncrasies of the place show up in the design details. Juxtapositions of new and old, bold and refined, familiar and unexpected, all contribute to delivering a sense true to New Orleans, where something surprising and new might be around the next corner."
May 24, 2010 | 3 Comments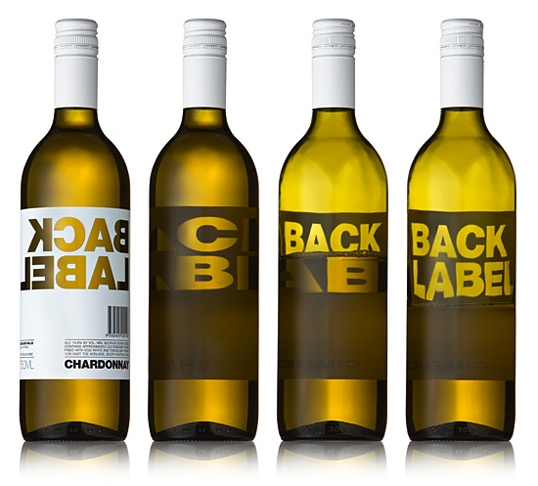 Designed by Voice | Country: Australia
"Wineries will sell cleanskins to dump excess or unwanted wine stocks and do so to avoid the negative consequences of discounting their existing brands. With a price point of $5.99 AUD, Back Label wine competes in the cleanskin wine market. Due to the price point we were required to work with a extremely limited design and production budget.
The solution works on 2 levels, both of which utilise the brand name. As a front label, Back Label appears backwards, however when the bottle is rotated and the label becomes a back label, the brand name appears correctly. As the wine is consumed Back Label becomes clearer as the magnification decreases."
May 24, 2010 | 2 Comments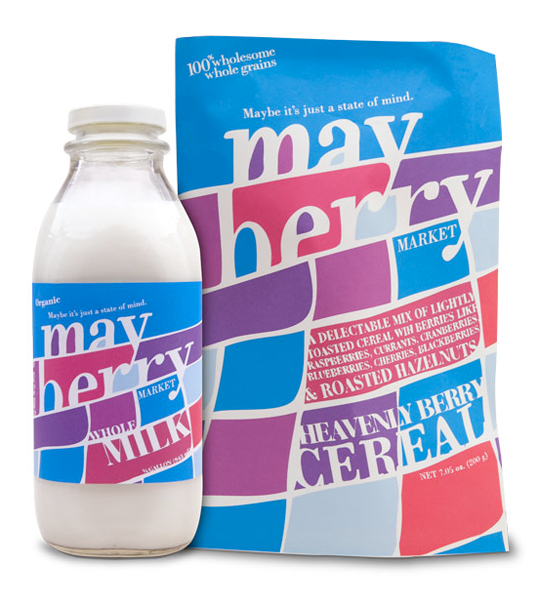 Designed by Vitor Saleh | Country: United States
Thanks to Vitor for sending in some of his student work. Vitor will soon be graduating from New York's Fashion Institute of Technology.
"Mayberry Market takes the consumer on a serene walk to a place where food is healthful and delicious."
May 21, 2010 | 3 Comments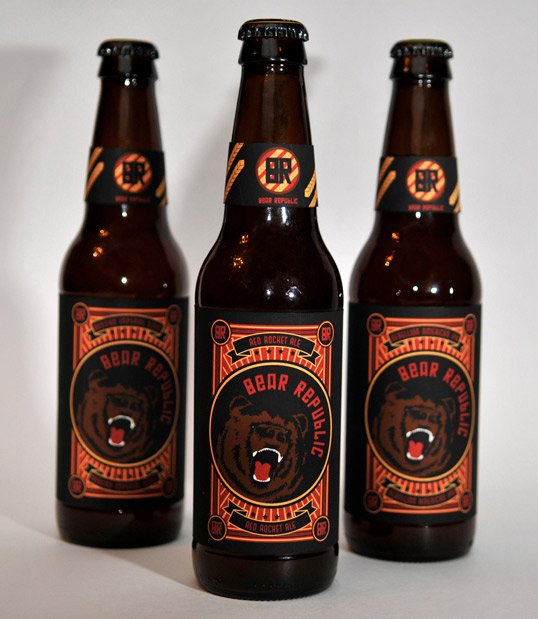 Designed by Katie Riffle | Country: United States
"Bear Republic has developed award winning, hand-crafted lagers and ales. Located in historic Healdsburg, California, where hop kilns from another era are still visible, their products are brewed and aged using the traditional "art" of the masters. Bear Republic's family business is unique, from the mother who greets you at the door, to the son who brews the ales, the father who pulls tap and the daughter-in-law who keeps the books.
The solution was to use the name as inspiration to create a Constructivist styled logo and packaging. The beer carton is modeled after Rodchenko's famous soviet poster. The label and carton inform each other and easily pop in a sea of tame labels: the bear, dictating you to drink and enjoy!"