May 10, 2010 | 2 Comments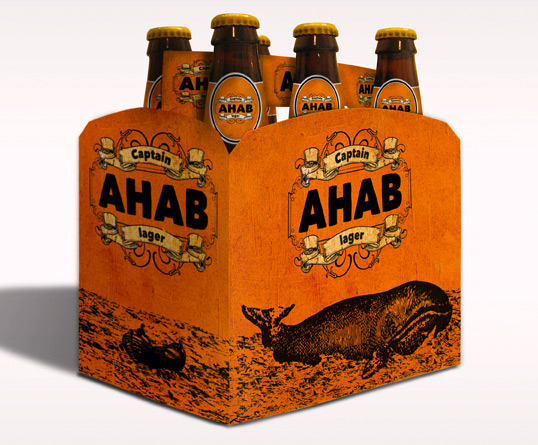 Designed by Andrew Herwig | Country: United States
"Captain Ahab Lager is based on the American classic Moby Dick, and its ruthless tormented character Captain Ahab. Rough illustrations and muted colors allow the consumer to dive into the world Herman Melville created while incorporating a unique beverage experience. Depicting visuals of Ahab and the whale invoke a strong resurgence of the classic novel bringing it to life."
May 10, 2010 | 1 Comment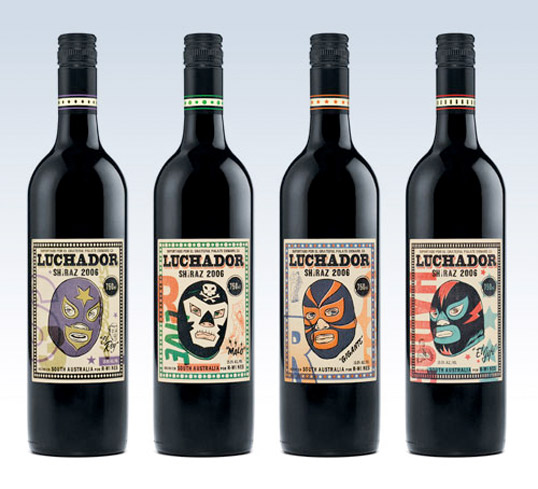 Designed by Morning Breath | Country: United States
Wrestling-inspired designs created for a very different take on wine packaging.
May 8, 2010 | 1 Comment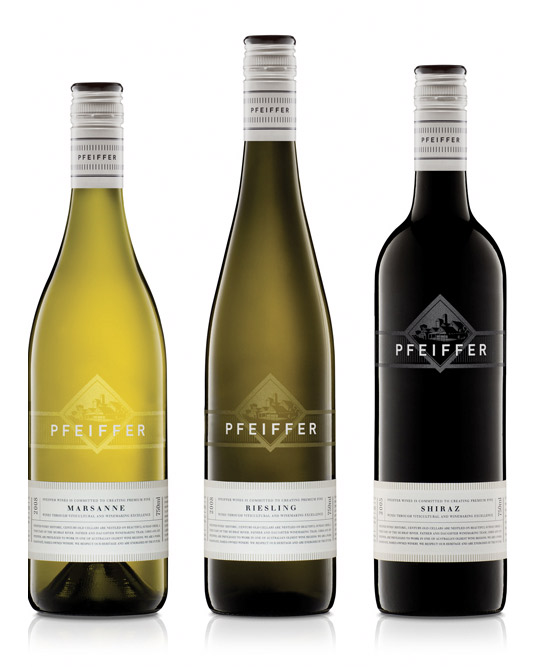 Designed by Frank Aloi | Country: Australia
"Pfeiffer wines is located in Rutherglen, Victoria. Rolled out across all customer touch points, the branding incorporates the wineries historical past, character and colour of the region."
May 7, 2010 | 3 Comments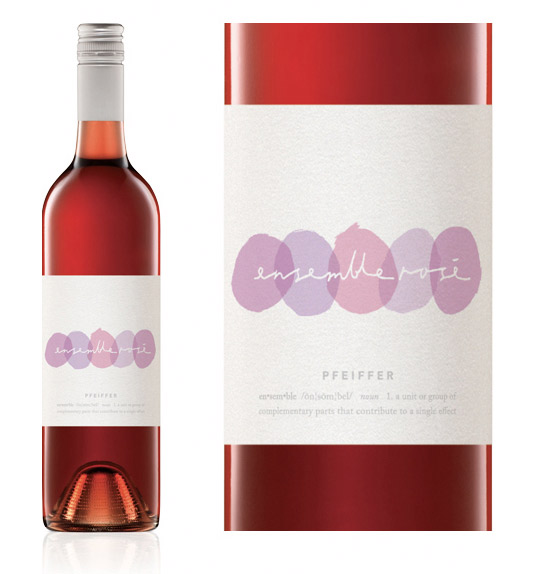 Designed by Frank Aloi | Country: Australia
"The concept behind this design was to emphasise the 5 different grape varieties that are blended to make this Rosé."
May 6, 2010 | 5 Comments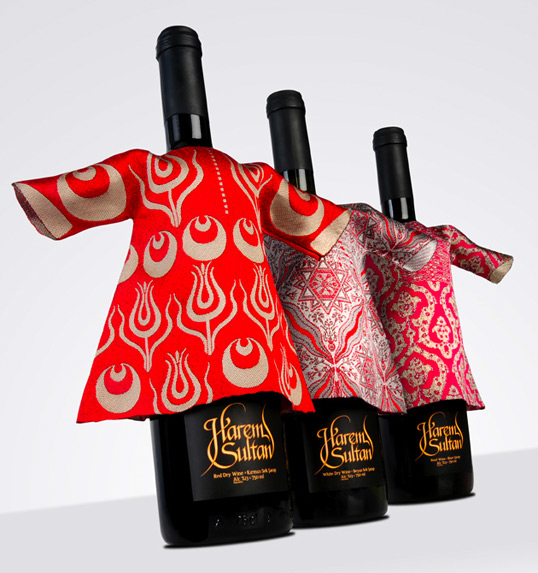 Designed by TBWA\Istanbul | Country: Turkey
"Harem Sultan is a premium wine brand that is only sold at duty free shops in Turkey targeting foreign tourists. The brief was to design a packaging that would create conversation on the table when people go back to their countries. Something that foreigners would love to buy not only as wine but as a "Special Souvenir from Turkey".
Each bottle is dressed with the famous Kaftan of an Ottoman Sultan. The colours of the Kaftans indicate the sort of wine in the bottle.  At the back of each bottle there is the real story of the Kaftan. The Kaftans are all handcrafted in silk. And are all designed by the original textiles of the Ottoman Sultans."
May 5, 2010 | 4 Comments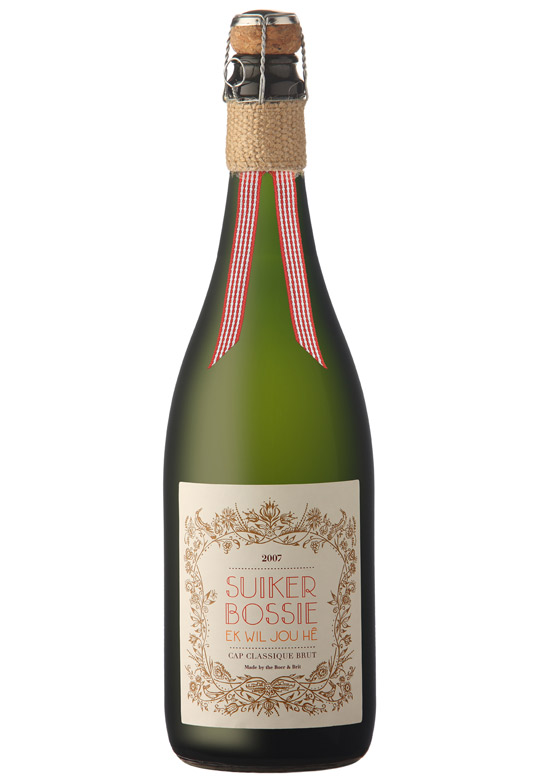 Designed by Fanakalo | Country: South Africa
This champagne packaging was designed to accompany an individual marriage proposal, but after seeing the label, Boer and Brit made it into a full range.
May 4, 2010 | No Comments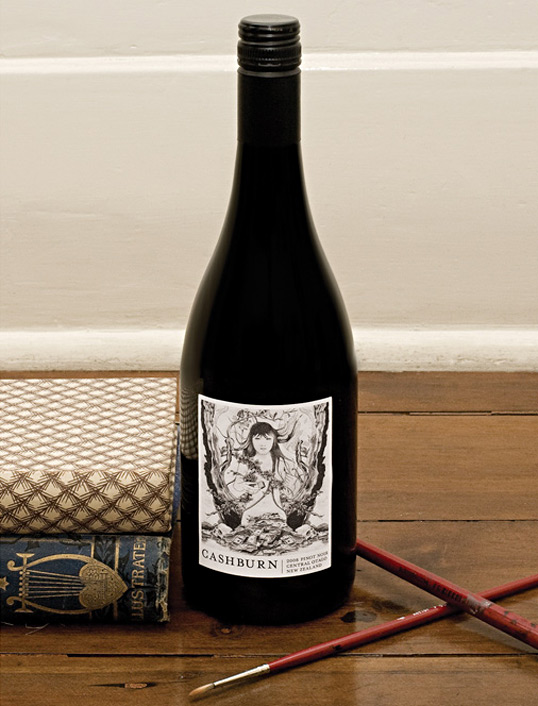 Designed by Mash | Country: Australia
"The first wine release from wine producer Burn Cottage. The producers have patiently set up a biodynamic vineyard from scratch. A lengthy process that in time will see them reap the benefits. However, in the short term, this sort of approach can be seen as an overly expensive exercise, a 'cashburn' project. Hence the wine 'Cashburn' was created with hand drawn illustration on an uncoated paper stock. Stay tuned for the Burn Cottage branded wines"
May 3, 2010 | 7 Comments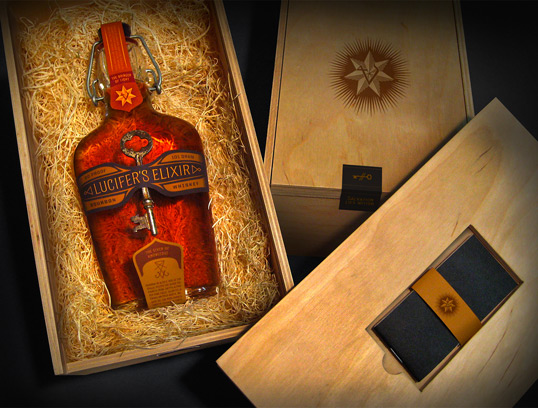 Designed by Tower of Babel | Country: United States
"Lucifer's Elixir is a self-promotional piece that I produced and handed out to colleagues and confidants. Each swing-top bottle included a vintage skeleton key and a booklet explaining symbology, numerology and other "secrets of the universe". It was meant to invoke an initiation into a secret society a la the Freemasons or Skull & Bones. What better to ponder the meaning of the universe than some nice bourbon whiskey!"
May 3, 2010 | 11 Comments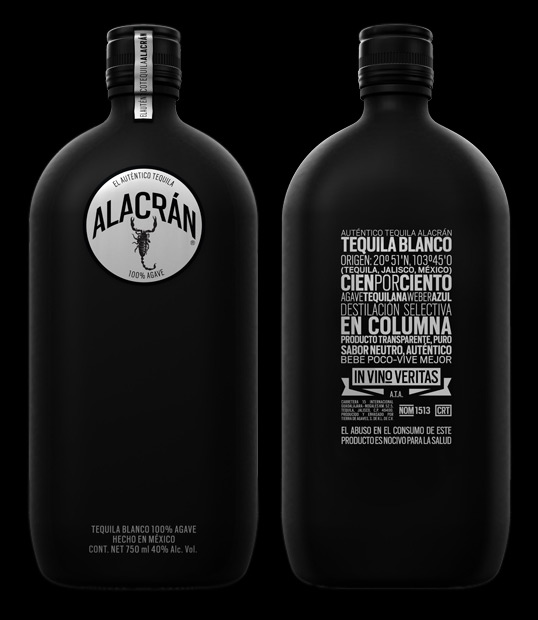 Designed by Sociedad Anonima | Country: Mexico
"Auténtico Tequila Alacrán (ATA) – Authentic Scorpion Tequila. This is not a brand or some product created by a transnational corporation. Instead, it was made by a group of friends in Mexico City, who rebelled against the status quo and created this unconventionally pure white spirit concealed within a matte-black bottle. The special and rubbery (some say velvety) "Soft Touch" finish is a unique  texture, never before applied on a tequila bottle, or any other that we know of.  The shape was inspired by a canteen crossed with a liquor flask and Its rugged skin makes it the ultimate urban trend. The tequila is absolutely delicious by the way."
May 1, 2010 | 8 Comments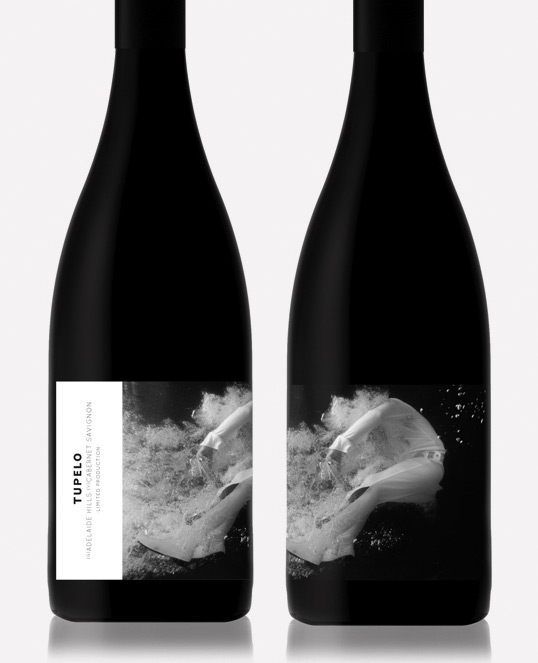 Designed by Mash | Country: Australia
"Tupelo, the birth place of Elvis, known for it's savage floods, Tupelo trees and now, a new wine brand. Wayne Anderson (aka Killibinbin) wanted to set up a new boutique winery, Tupelo. A producer of limited production fine wines. The idea; simple photographic underwater imagery, of an Elvis inspired character, surrounded by the flood waters of the king's home town; an imaginative reflection of the flooded market for Australian wines.
The Identity has been left in a simple text form to let the striking imagery work as a part of the branding across packaging and other applications. Keeping the logo simple meant the 2 elements of logo and imagery did not compete with each other, rather, they work together to create Tupelo's visual identity."