July 28, 2015 | 1 Comment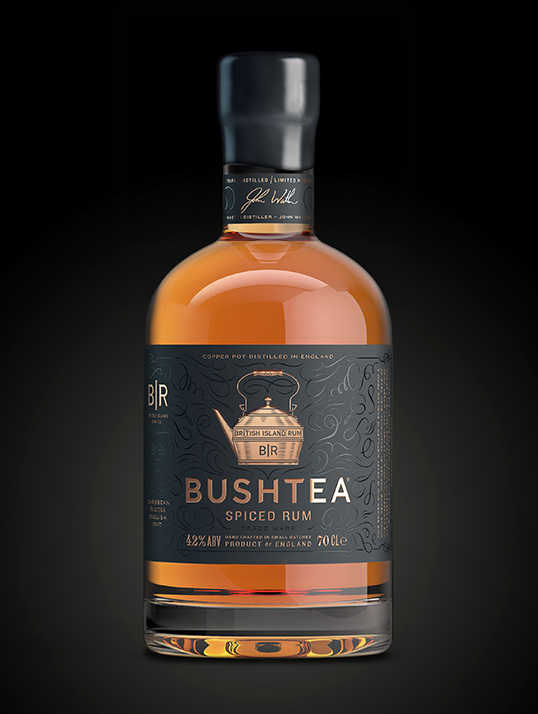 Designed by Charley Davie Studio | Country: United Kingdom
"Bushtea spiced rum is craft distilled in England from a unique recipe inspired by traditional bush teas of the Caribbean. An infusion of fiery root ginger, citrus zests and playful hibiscus results in a bright, uplifting rum guaranteed to enliven the soul. Bushtea – Caribbean Tradition English Craft.
The design of the bottle features an illustrated copper tea pot with the distillers name 'British Island Rum Co.' – referencing the copper pot distilling technique used to create the craft rum."
July 21, 2015 | 2 Comments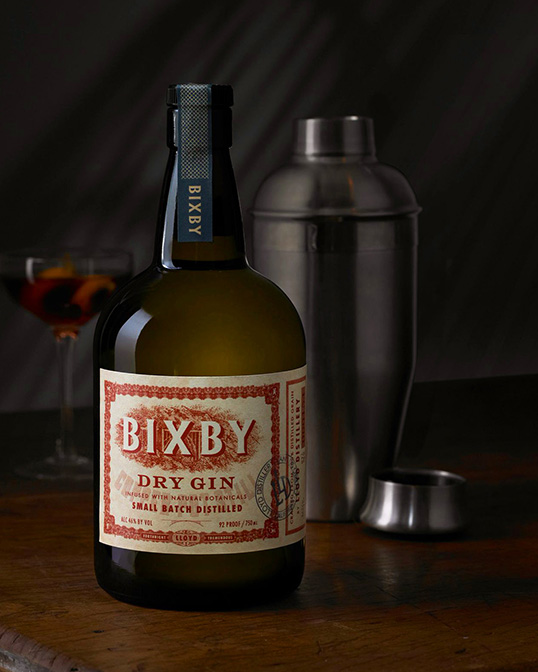 Designed by Auston Design | Country: United States
"Lloyd Distillery came to Auston Design Group with an idea for a handcrafted, small-batch gin that was inspired by California's Central Coast and the memory of the distiller's grandfather. The result? Bixby Gin. With a design that harkens back to pre-prohibition California, this bottle would be as at home in 1915 as it is in 2015.
As the brand continues to grow, the Bixby Bridge and Central Coast references help capture the essence of California and give this gin a true sense of origin. Details including hand-written batch number, sequential bottle numbering and variable hand-stamped application help define this brand as a true artisanal offering."
July 20, 2015 | No Comments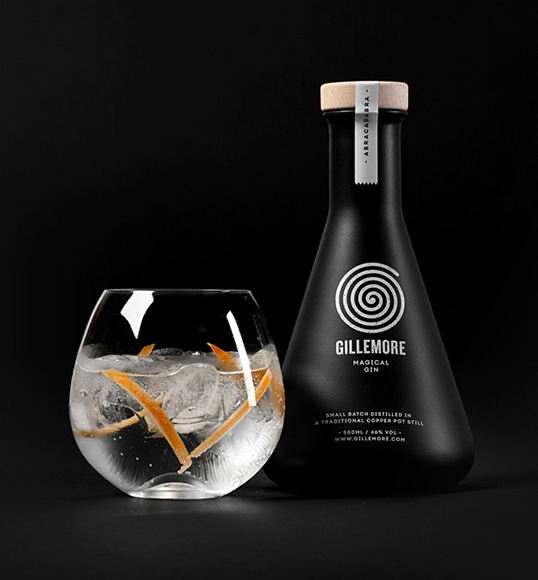 Designed by Skinn Branding Agency | Country: Belgium
"Louis Gillemon, a 19 years young entrepreneur asked us to develop a new brand of 'Premium Gin'. Despite his young age, he has already accumulated lots of knowledge. With passion and a nose for business he created his 'magical' gin. We developed with Louis for Gillemore a visual concept with a content, mixing design, premium gin and lots of brand experience. Hertog Jan, a 3 Michelin star restaurant in Bruges serves this new premium gin in their own magical way."
July 13, 2015 | 3 Comments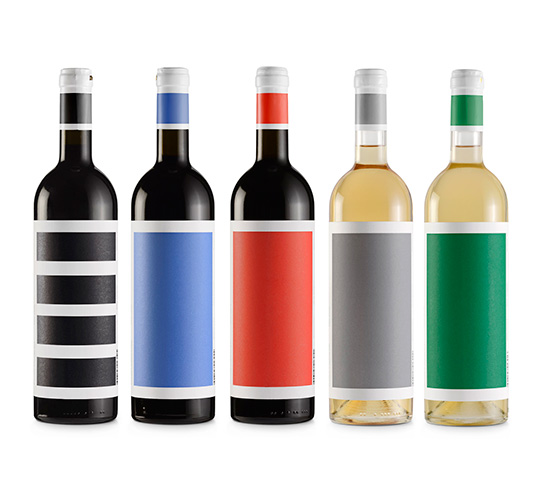 Designed by Peter Gregson Studio | Country: Serbia
"Djurdjic Winery (Vinarija Đurđić) is a Serbian wine producer with vineyards on the west side of Sremski Karlovci with views of the Danube. Set-up in 2004, the winery is one of the youngest growers in the region. Peter Gregson's task was to create a new and memorable visual identity. Djurdjic Winery is a relatively young winery so in that context they don't have a strong heritage background and we were free to create a simple design which will represent as winery as new and bold.
The colors were chosen by personal feel. Bermet wine is designed with black stripes because of the name CRNI VITEZ (black knight). The name Black Knight Bermet originally came from the client. Bermet is a dessert wine that is a specialty of northern Serbia's Fruška Gora wine region, in the Vojvodine province."
July 9, 2015 | 2 Comments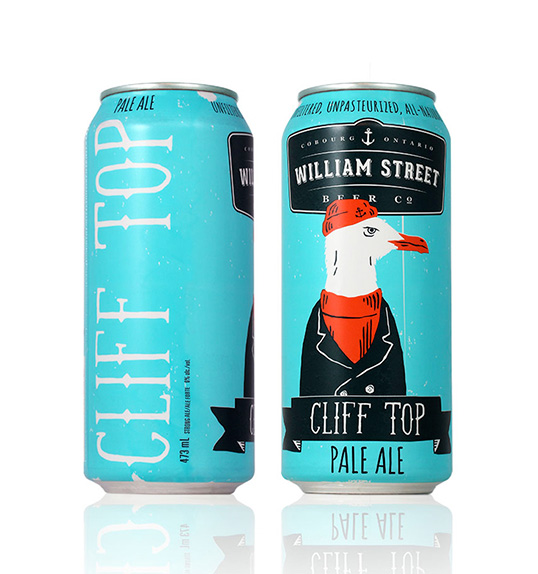 Designed by Freshly Packaged | Country: Canada
"William Street Beer Co. is Ontario's newest craft brewery located in the idyllic port-side town of Cobourg. William Street wanted to acknowledge Cobourg's marine heritage without appearing too stuffy, so we created a series of whimsical maritime characters that reflect the eccentric spirit of the townsfolk."
July 7, 2015 | 2 Comments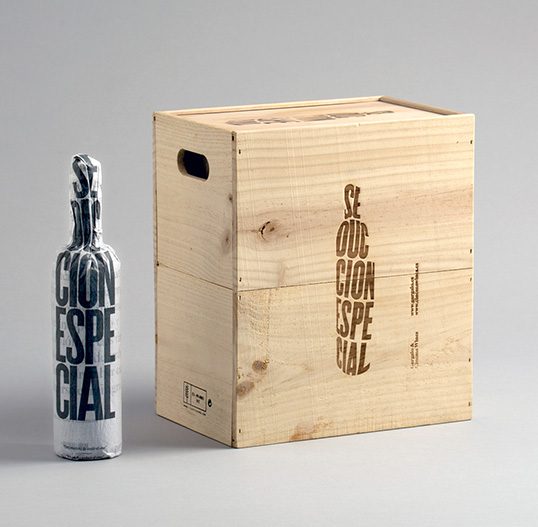 Designed by Solo | Country: Spain
"Special edition of two singular wines from different cellars on a unique pack combining 3 of each of the selected wines. In order to keep unaltered the original labels, the bottles are covered with a traditional screen printed soft paper, thereby generating a representative symbol."
July 2, 2015 | 1 Comment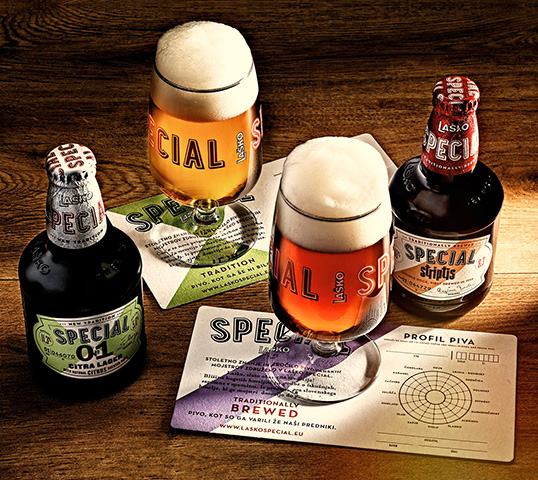 Designed by HUMAN1ST | Country: Slovenia
"SPECIAL was developed by the Laško Brewery in response to the increasing popularity of craft beers. Human1st developed the entire brand narrative. We included master brewers in the communication, put their signature on the bottle and put a serial number on each bottle. We also designed and developed a new SPECIAL bottle. We designed rules for communicating the brand, made brand book and made an info film about the brand and two TV spots. In designing the label we studied Laško's label history, and developed a new labelling system for each of the two lines of beers which will join the SPECIAL family. SPECIAL has two lines: Traditionally Brewed (red) with traditional Laško recipes, and New Tradition (white) with new experimental recipes."
July 1, 2015 | No Comments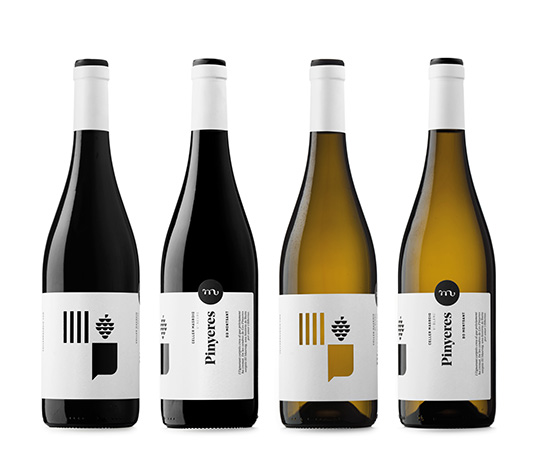 Designed by Atipus | Country: Spain
"Celler Masroig winery commissioned us to redesign one of their most emblematic products, Castell de les Pinyeres. In the XVIII century the township of Les Pinyeres was added to El Masroig and as a result they came up with a new flag that we have used as an inspiration to design the label."
June 30, 2015 | No Comments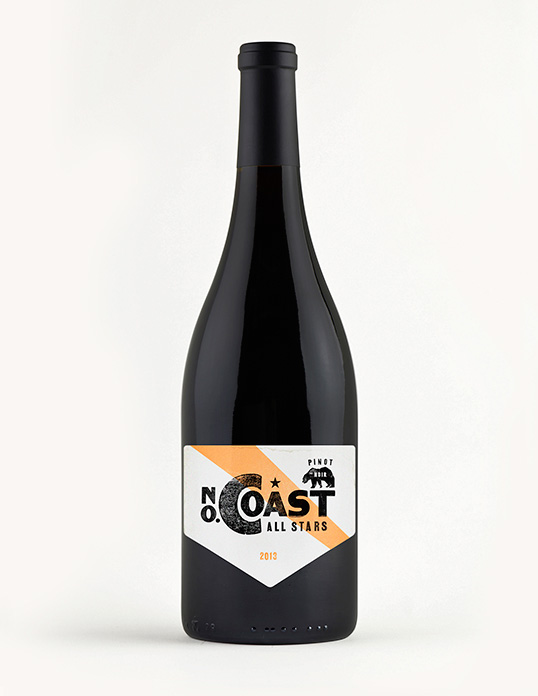 Designed by Gerald Lewis | Country: United States
"Early this year a collective of wine makers from the Anderson Valley gathered to launch a different kind of wine.
The pinot noir and pinot gris from their respective wineries has inspired a cult following over the last decade. So, when they decided to get together with their best fruit, and a couple big ideas, why not call it what it is: Meet the North Coast All Stars."
June 26, 2015 | No Comments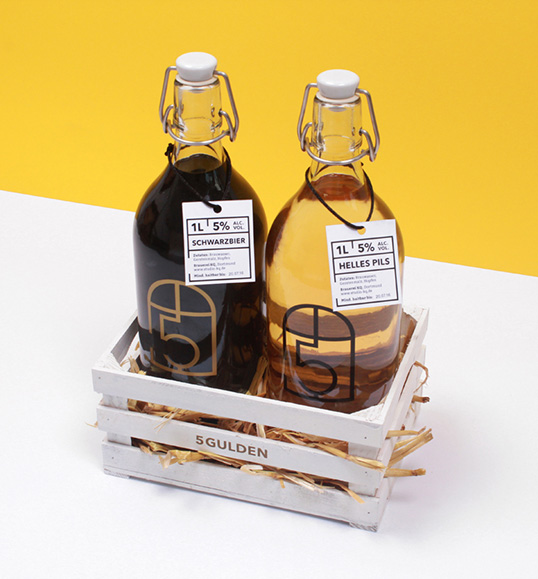 Designed by Studio KQ | Country: Germany
"1156 Duke Friedrich Barbarossa induced a regulation which punished those who served beer of poor quality or wrong quantity. The penalty: 5 Gulden. Inspired by this responsibility, the product concept 5 Gulden – a good beer of proper quantity – arose. The design is like the statement: plain and honest. The logo puts elements of the gothic architecture in a modern context which influence this unique product character. Every wooden box contains two 1 litre bottles of German premium beer: one filled with black beer and another with pilsner."