April 20, 2010 | 12 Comments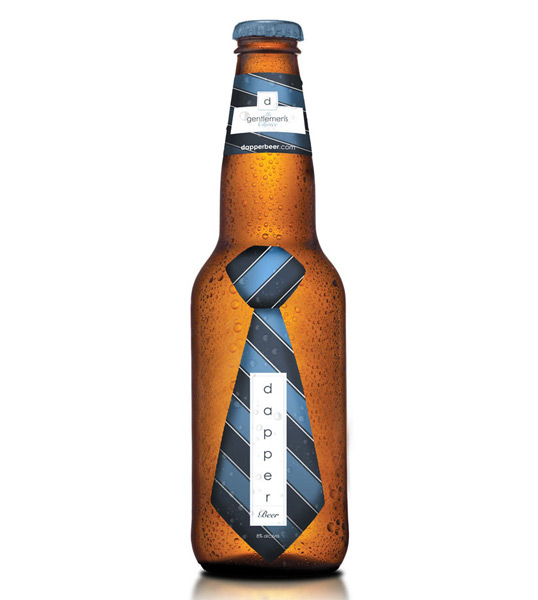 Designed by dd|a | Country: United States
"We at dd|a are brand zealots and proud of it. There's no brand half full or brand half empty here; our brand cup overfloweth. Indeed, we have even been brewing our own homebrew, "dapper beer". Dapper Beer is dd|a's own packaging done for our fine brit co-worker."
April 19, 2010 | 3 Comments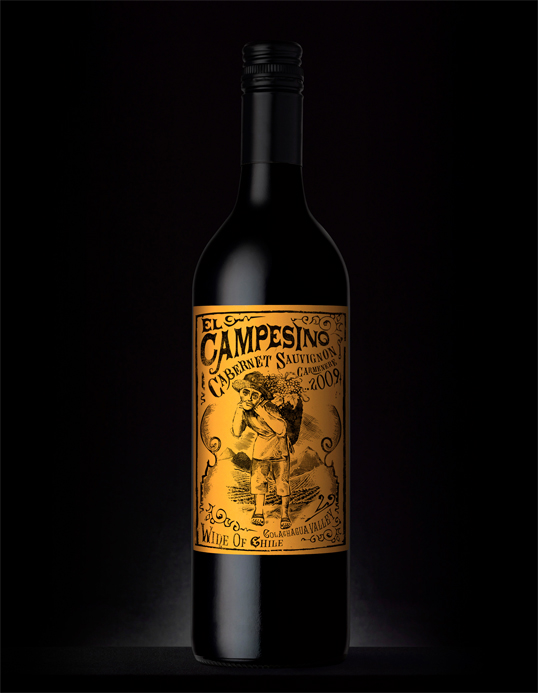 Designed by STRANGER & STRANGER | Country: United Kingdom
Two colour labeling for El Campesino (meaning "the peasant") wine from Chile.
April 19, 2010 | 2 Comments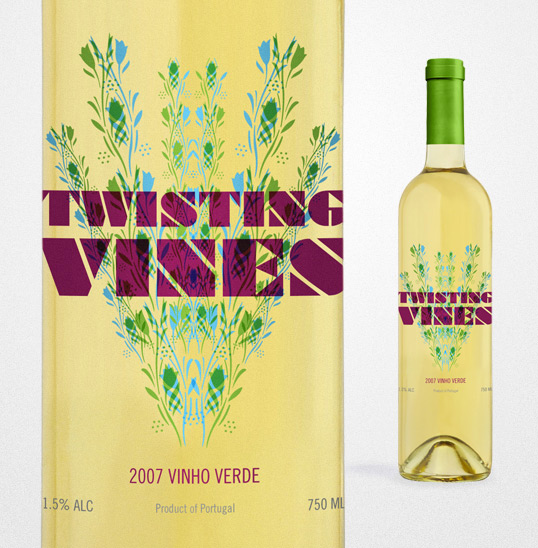 Designed by Rhinocerosred Design | Country: United States
"Twisting Vines is a Vinho Verde from Portugal. We were asked to reference the original label in the design and name as well as design for the effervescent, spring-like and youthful nature of the Vinho Verde varietal."
April 16, 2010 | 2 Comments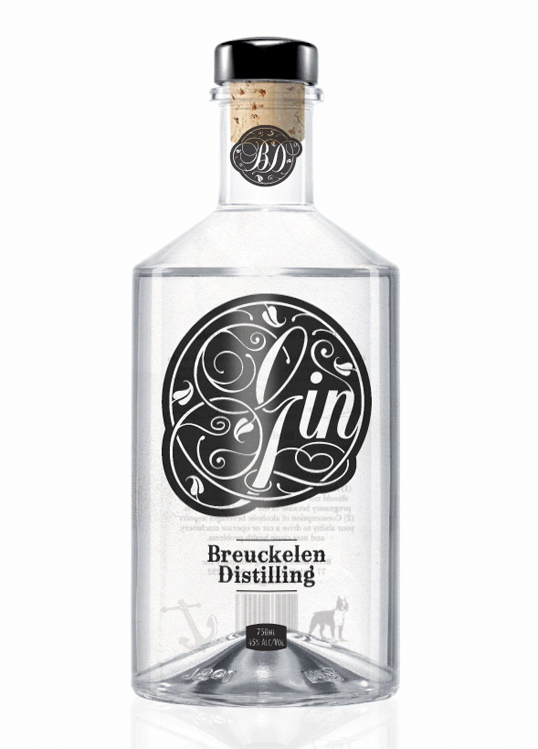 Designed by ILoveDust | Country: United Kingdom
"Breuckelen Distilling is an artisan distillery located in Brooklyn, New York. They handcraft delicious gin from organic New York grains entirely within their Brooklyn location. Breuckelen is a tiny fraction of the size of typical distilleries but their production methods create products of the highest quality."
April 16, 2010 | No Comments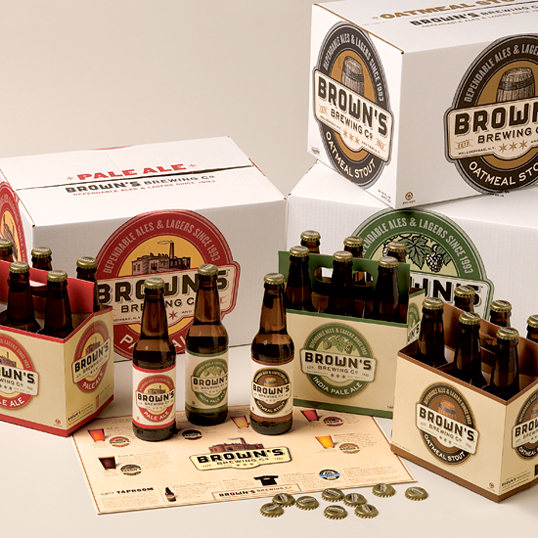 Designed by id29 | Country: United States
"Garry Brown, a pioneer of craft brewing in the northeast and a wonderful man to boot, asked us to provide him with the brand assets that would allow him to successfully distribute his award-winning ales and lagers in eastern New York and western New England."
April 15, 2010 | 3 Comments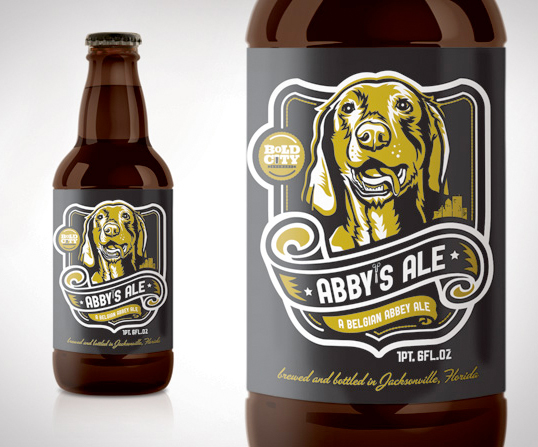 Designed by Kendrick Kidd | Country: United States
"Bold City features a patron's beloved dog Abby, for their Belgian Abbey Ale. The names alone make the brew & happy go-lucky weimaraner a fitting match up, but like many of the tasty beverages that come from the brewery, there's more story to tell. So next time you're in the neighborhood, be sure to swing by Bold City & throw back a pint of Abby's finest & don't forget to ask the brew master, 'what's up with the scissors?'"
April 14, 2010 | 2 Comments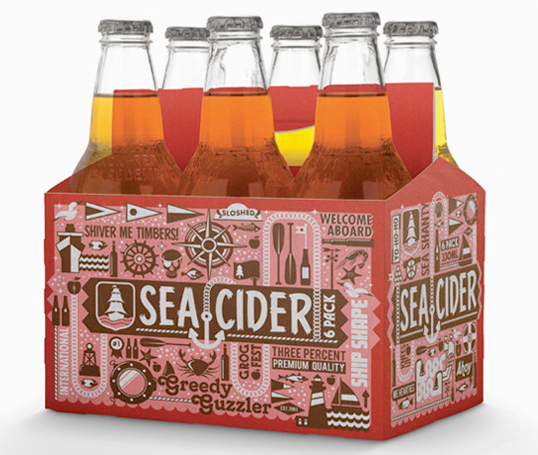 Designed by ILoveDust | Country: United Kingdom
Playful, colourful packaging for a UK-based cider company, Hearts Cider Makers.
April 13, 2010 | 6 Comments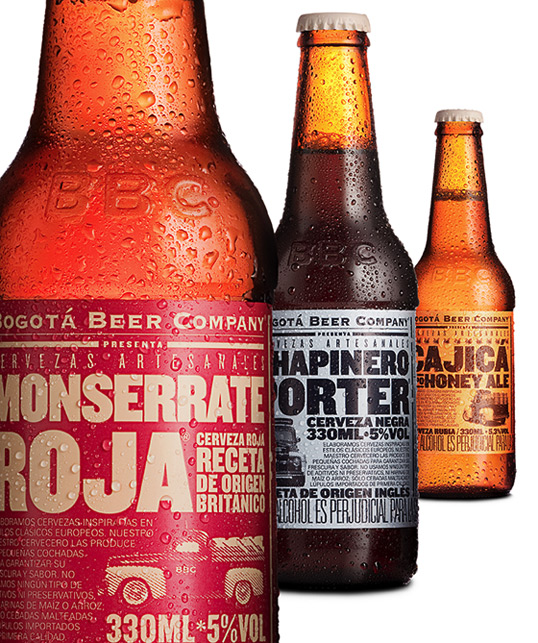 Designed by Lip Ltda | Country: Colombia
"This is a series of labels we created for our client Bogotá Beer Company, a microbrewery located, yes you're right, in Bogotá. The icon of the brewery is the old Ford truck which, indeed, delivers the beer to your home, so it's present in the labels along with a very strong typographic work. The 4pack is a generic for any combination of the BBC beers."
April 12, 2010 | 1 Comment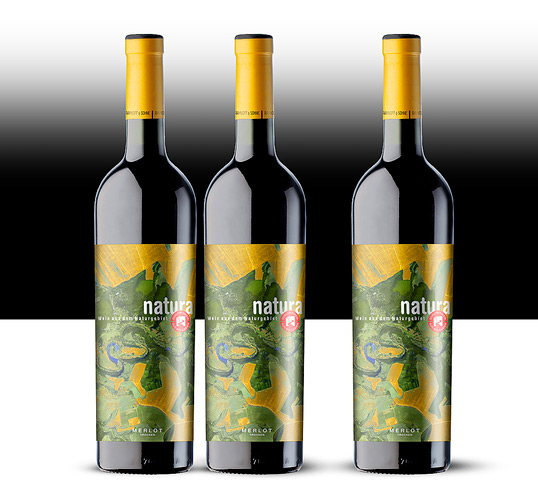 Designed by Jordan Jelev | Country: Bulgaria
"This is another project for Raynoff and Sons Winery. Since it is a bio-product under 'Natura' brand, I decided to change  the direction of my thoughts and respectably  – my design. The Winery is located at the very center of Rusenski Lom National Park a place famous with its canyons, river curves, caves, spectacular landscapes and pure nature full of wild life. After reading the brief, I took a short trip across an old map of Bulgaria  and fortunately the answer came almost instantly –  I was sure that if I used a satellite photo of the area, it would become a very very interesting label design. So here is the result of my short story."
April 12, 2010 | 4 Comments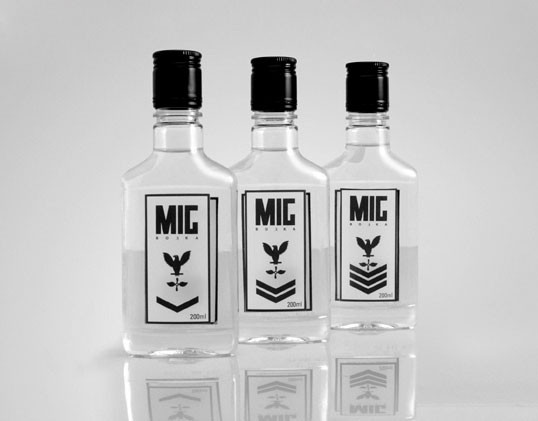 Designed by Nick McLean | Country: Canada
"MIG Boaka is a Russian Vodka brand that comes in three variations identified by the stripes on the front label. The line is inspired by the series of Soviet fighter jets used during the cold war. The labels are modeled after the rank badges worn by military officers.
As such the number of stripes represents the alcohol by volume of that particular bottle. MARK I containing the lowest, graduating to the highest in MARK III, a drink only for the real officers at the party."