April 12, 2010 | 4 Comments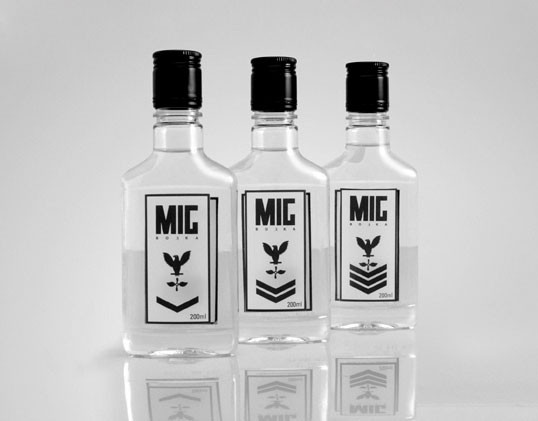 Designed by Nick McLean | Country: Canada
"MIG Boaka is a Russian Vodka brand that comes in three variations identified by the stripes on the front label. The line is inspired by the series of Soviet fighter jets used during the cold war. The labels are modeled after the rank badges worn by military officers.
As such the number of stripes represents the alcohol by volume of that particular bottle. MARK I containing the lowest, graduating to the highest in MARK III, a drink only for the real officers at the party."
April 8, 2010 | 3 Comments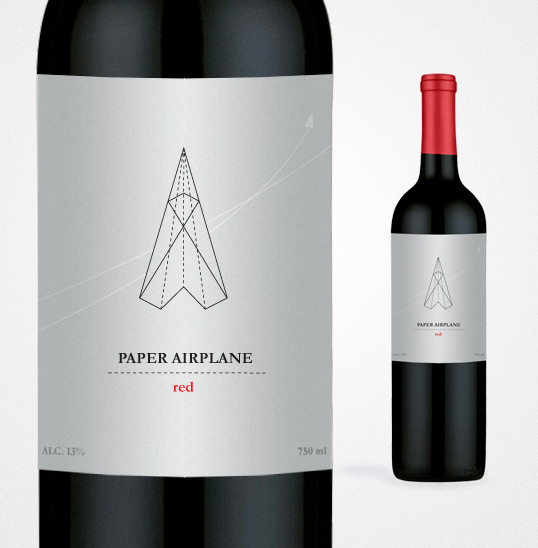 Designed by Rhinocerosred Design | Country: United States
"Paper Airplane Red is a private label red blend from Portugal. This low price point wine is designed to compete for shelf space with other wines that have a similar look of nostalgic, DIY inspired look to their labels. Utilizing spare production techniques and materials, the "lo-fi" look it fits in well with this trend."
April 6, 2010 | 3 Comments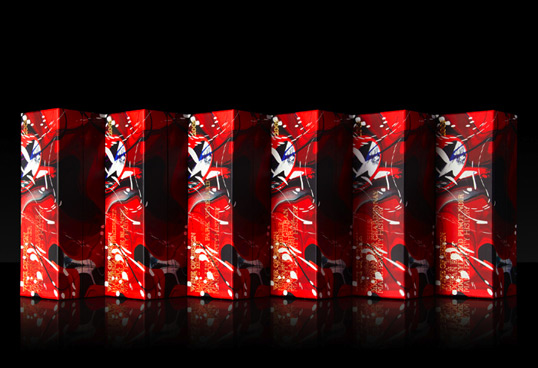 Designed by 3 Deep Design | Country: Australia
The 2009 Wine Of Design program brought together 6 creative icons with 6 of the best winemakers in order to reinvent the wine experience and produce a limited edition range of wines with all proceeds going to Make Poverty History.
April 6, 2010 | 4 Comments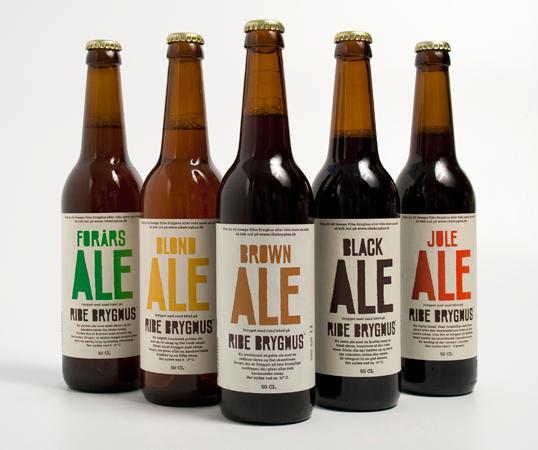 Designed by Mads Jakob Poulsen | Country: Denmark
"The identity for micro-brewery Ribe Bryghus should have characteristics which felt like the beer; handmade and full of taste. The result is the logo and beer-labels made with a custom typeface in colors according to the content. The look and feel is contemporary and classic at the same time with the simple use of typography and colors. The ingredients-list, bar code ant other information is placed on the left and right sides of the label in order to be "invisible" from the front."
April 2, 2010 | 2 Comments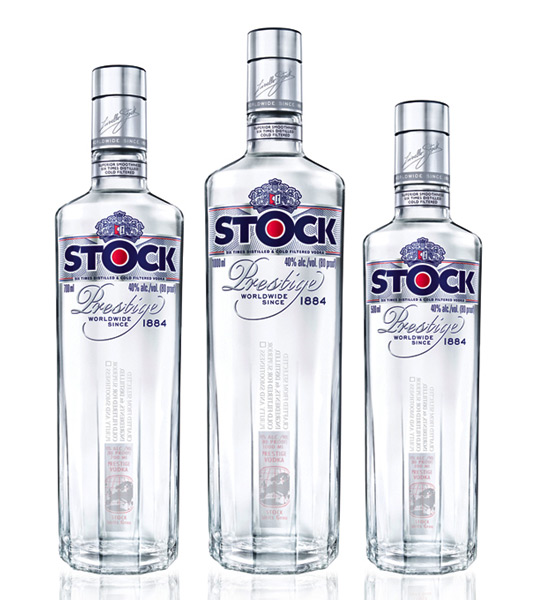 Designed by BrandyDesign | Country: Poland
"The product strategy was to create a pure vodka – one defined by exclusivity and luxury – within the world-famous Stock brand, which, in Poland, had previously only been associated in with a popular brandy. The label, comprised of the main brand characteristics, was placed on the upper part of the bottle in order to highlight the specially-designed bottle's "multiple-reflection" effect."
April 1, 2010 | 3 Comments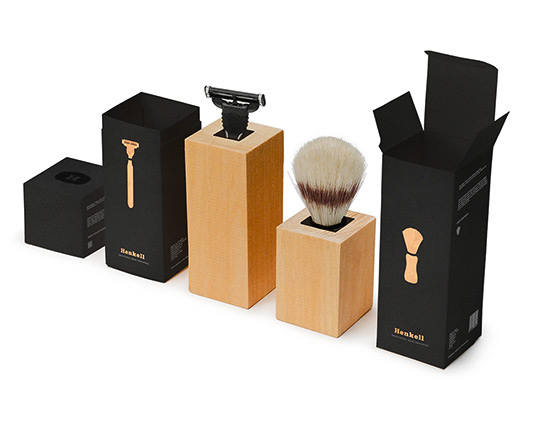 Designed by John Larigakis | Country: Canada
A great collection of work from Capilano University graduating student John Larigakis.
March 31, 2010 | 2 Comments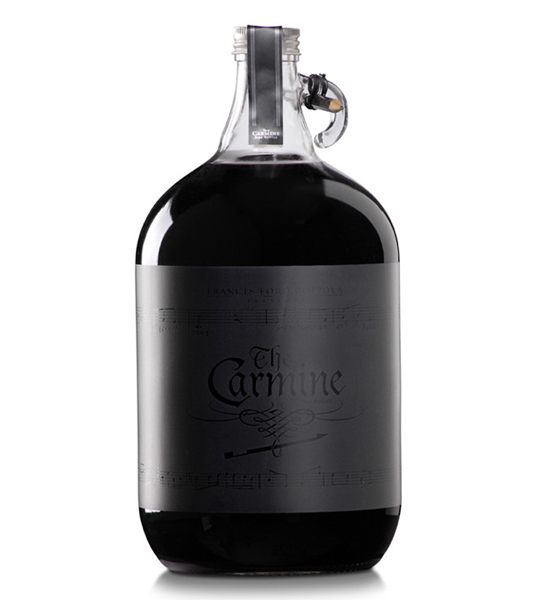 Designed by Stephen Faustina | Country: United States | Font used: Duc de Berry
"In 2006 i design this bottle to celabrating Cramine Coppola. Refillabel wine bottle/jug for Francis Ford Coppola Winery. The bottle is etched all the way around, with a top and back label. The etched music notes around the bottle are actual music notes from Coppola's father."
March 31, 2010 | 1 Comment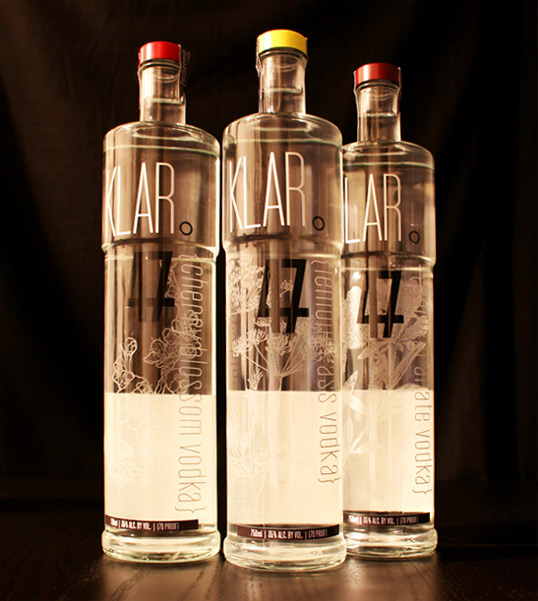 Designed by Garrett Patz | Country: United States
"Klar in German means 'Clear', Zurich Switzerland lies at 47 degrees latitude on the map. Klar 47 is distilled from only the finest organic ingredients. Imported from Zurich, Switzerland"
March 30, 2010 | No Comments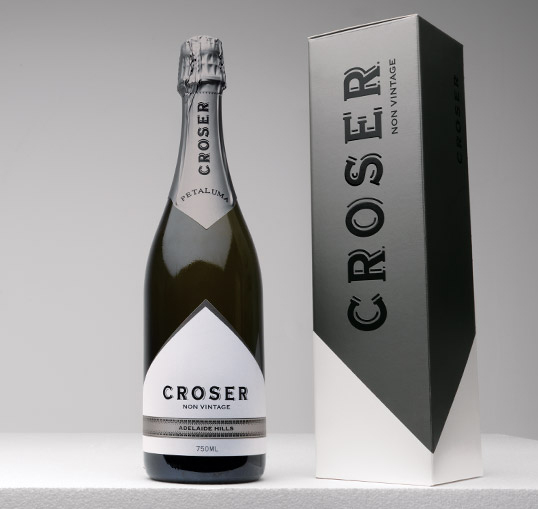 Designed by War Design | Country: Australia
"Crosser Vintage launched 25 years ago and has established itself as a premium Australian Sparkling. Lion Nathan approached War to develop a Crosser Non-Vintage label that retained the equity of the Vintage brand whilst positioning the Non-Vintage at a lower price point to capture the fast growing 'everyday sparkling' market. The design retains everything synonymous with Crosser but through the use of colour and finishes clearly identifies it's role in the Crosser family."
March 29, 2010 | 1 Comment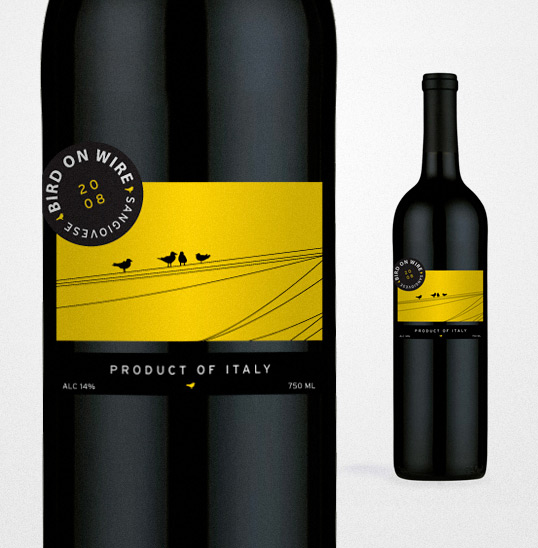 Designed by Rhinocerosred Design | Country: United States
"Bird on Wire is an Italian Sangiovese. Its low price point, trendy look and bright colors are designed to compete for shelf space with similar international brands. Bird On Wire will eventually become a line of different varietals for the retailer using similar graphics with different colorways."