October 19, 2009 | 9 Comments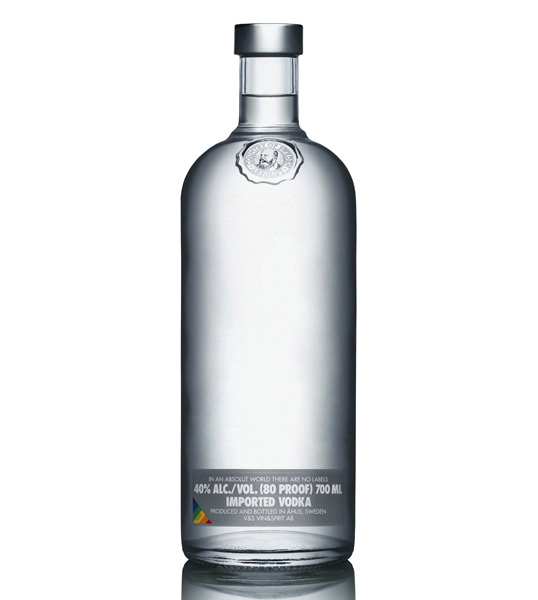 "For the first time we dare to face the world completely naked. We launch a bottle with no label and no logo, to manifest the idea, that no matter what's on the outside, it's the inside that really matters. The bottle visually manifests our belief in diversity and our standpoint when it comes to sexual identities. Off course it is also a wonderful piece of delicate and minimalist design, a true collectors item" says Kristina Hagbard, Global PR Manager at The Absolut Company.
October 15, 2009 | 5 Comments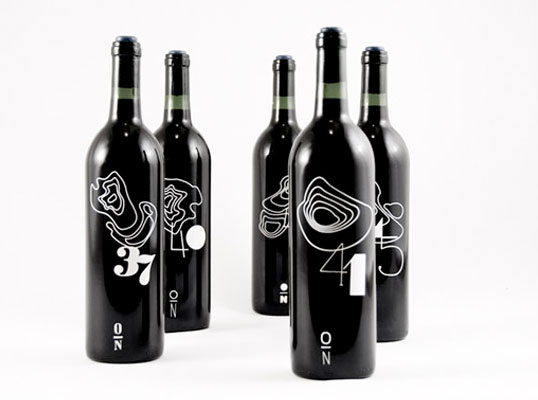 Designed by Rob Schellenberg | Country: United States
"Wine labels based on the longitudes of Italy and it's famous wine regions. Depending on the degrees north, the wine region was associated with a numerical logo and topographic map."
October 12, 2009 | 2 Comments
Designed by DesignersJourney | Country: Norway
"Madiran in South-West France is a simple countryside area as opposed to surrounding wine departments, often characterized by chateau´s and castles. The client wished to transmit this rustic atmosphere. The idea was to transmit an unpretentious "every day feeling" and to open a window to the smells, sounds and impressions of a simple life in the countryside. We wanted to create an identity that would reflect this authentic background by melting humor and pairing suggestions with intimate and nostalgic values."
October 5, 2009 | No Comments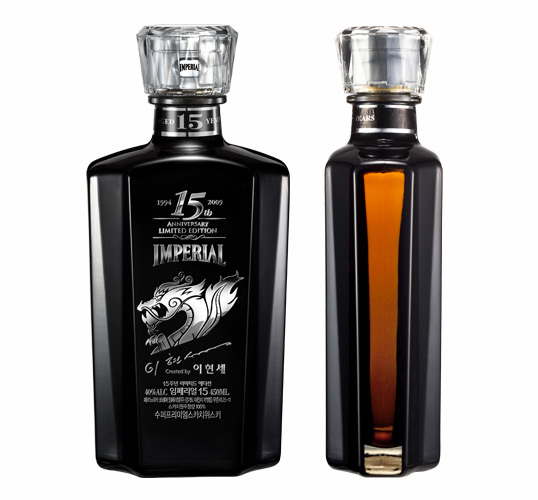 Designed by INFINITE | Country: South Korea
"This limited edition has been collaborated with IMPERIAL, the representative premium whisky of Korea, and Hyun-Sei Lee the great master of popular arts especially with his cartoon works. It has been coated black on the front and transparently coated on its sideways to indicate the capacity of each whisky bottle."
October 5, 2009 | 2 Comments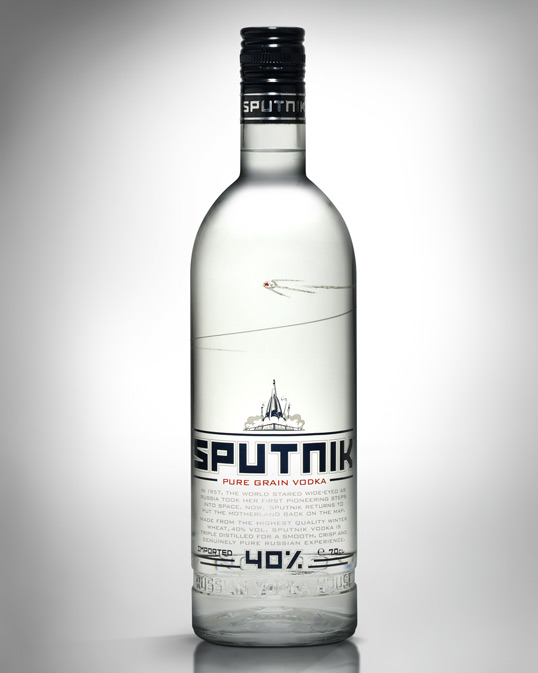 Designed by Paul Bennett | Country: United States
"For the Sputnik Vodka redesign, the key was to mark the historic moment in 1957 when the Russians beat the USA in the space race and successfully launched the first man made object into space.
The combination of contemporary and retro Russian graphic art provides a simple platform for the brands core equities to tell this romantic story. The space ship and orbiting Sputnik satellite provide the drama" says Sputnik designer Paul Bennett who conceived the design during his time at the Brand Union, London.
During my 12 year career in product branding this still ranks as one my favourite pieces."
October 3, 2009 | 43 Comments
The international jury of Pentawards, the first world competition devoted exclusively to Packaging Design, chaired by Grard Caron, announced its winners for 2009.
October 1, 2009 | 1 Comment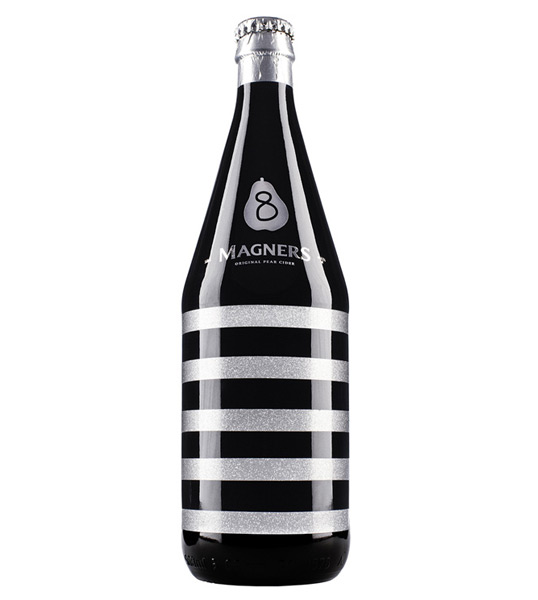 Designed by Cake | Country: United Kingdom
"Magners have created an exclusive new 'Bungalow 8' edition of Magners Pear cider, just 500 bottles have been produced, available now, only at Bunglaow 8 London. The new design was created for Magners by their brand entertainment agency, Cake.
September 28, 2009 | 2 Comments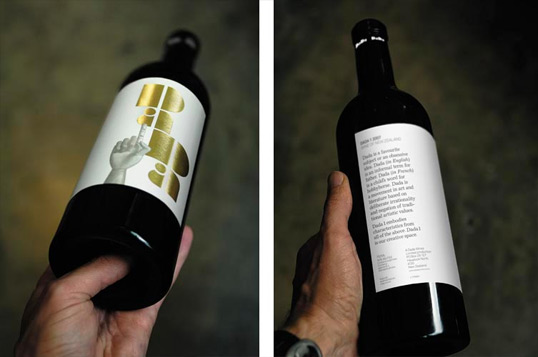 Designed by Inhouse Design | Country: New Zealand | Buy it
"The Dada movement was a huge source of inspiration to the design of this top end boutique wine package. Typographically we settled on Braggadocio, a strange hybrid with characteristics of both sans serif and modern faces; and it belongs very much to its time. Like high society in the 1920's, it should not be taken too seriously. But don't be fooled – this juice is the real deal!"
September 26, 2009 | No Comments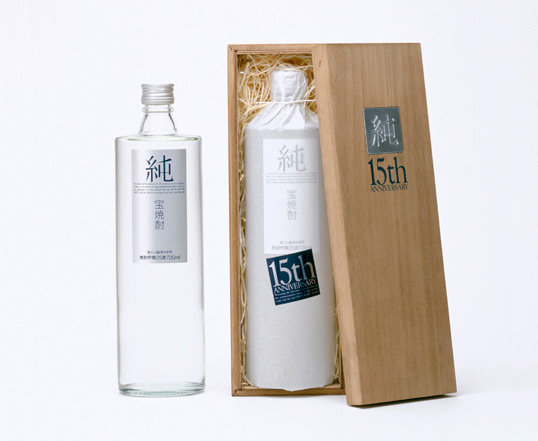 Designed by Taku Satoh Design Office | Country: Japan
Beautiful attention to detail in this package design from Japan's Taku Satoh Design Office.
September 24, 2009 | 7 Comments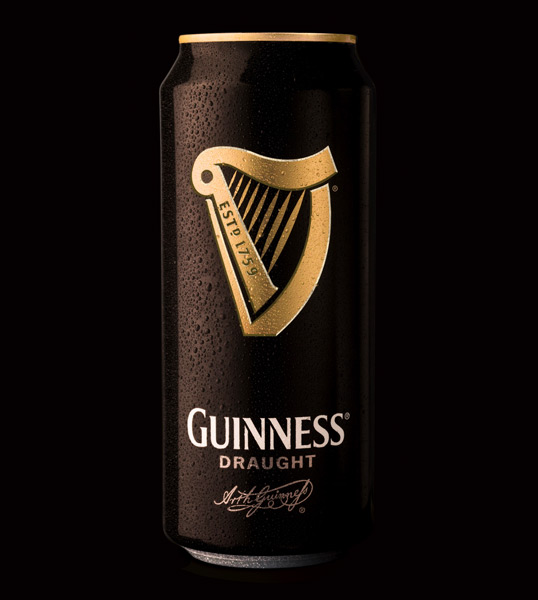 Designed by jkr | Country: United Kingdom
I've always been a fan of Guinness' clean and simple design, a look that stands out amongst the plethora of offerings within the beer market. To coincide with the 250th anniversary (250 years!) of the brand, jkr has made an already great design even better.