February 18, 2010 | 1 Comment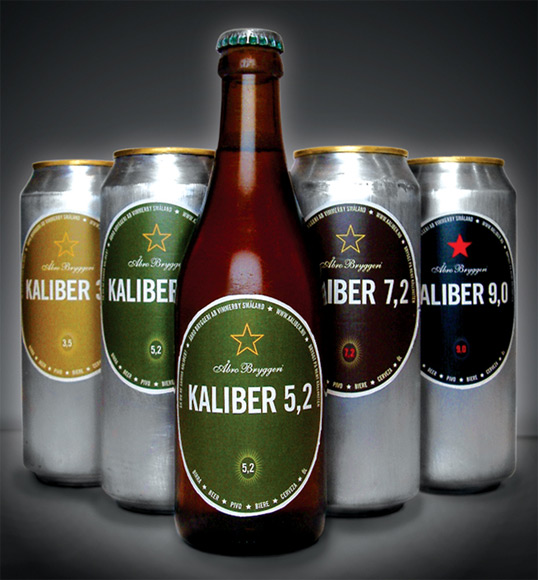 Designed by Morris Pinewood | Country: Sweden
"Product and label design for Kaliber Beer and Åbro Breweries Sweden."
February 16, 2010 | 4 Comments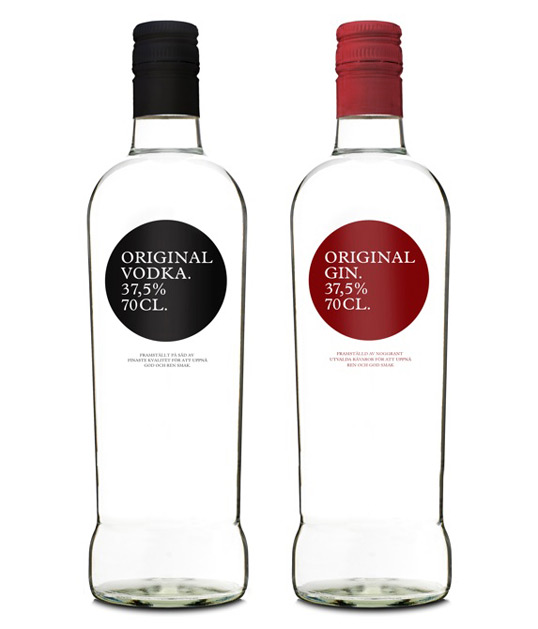 Designed by Morris Pinewood | Country: Sweden | Font: Plantin
"Label design for Original Vodka and Original Gin, Åbro Breweries Sweden."
February 15, 2010 | 2 Comments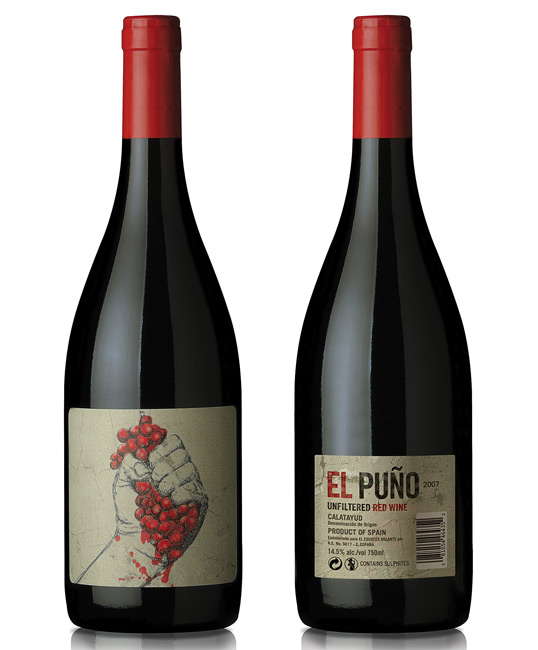 Designed by Boldrini & Ficcardi | Illustration: Eugenia Barocci | Country: Argentina
"A brand new wine from Spain named EL PUÑO. Inspirated in the 1930s street graphics of political protest. (The winery was founded in the middle 30's during Franco's dictature,   and their walls were hand painted with this kind of graphics)."
February 15, 2010 | No Comments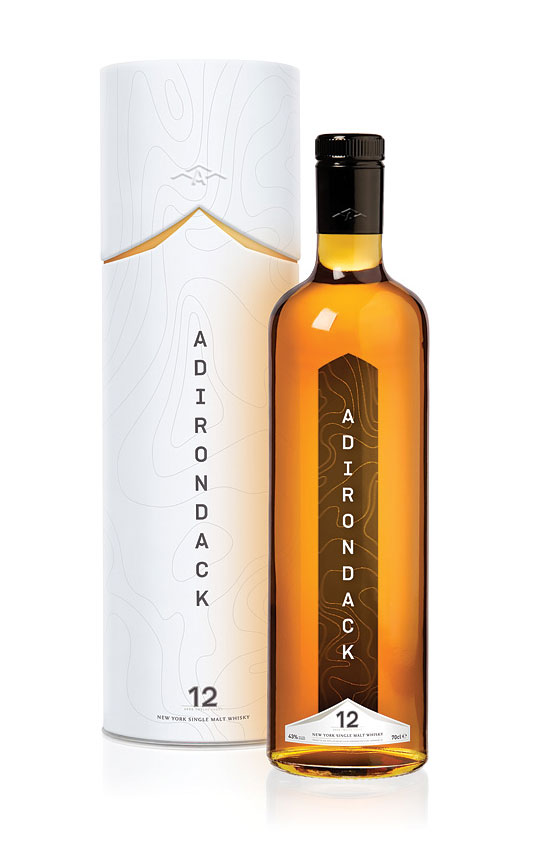 Designed by: Joe Farquharson | Country: United States
"Brand concept and packaging design for a fictional single malt whisky (spelled with no 'e', Scotch-style) and distillery based in upstate New York.
The bottle is tall and slim with broad shoulders; coupled with the contour lines used on the labels and the cylinder, it hints at the height and shape of the mountain range that it is surrounded by. Labels are set in muted brown and silver tones to highlight the strength of the whisky's color. The brand name 'Adirondack' is printed vertically on the bottle's front, transposed over the rear label graphic, adding depth and movement. All facets of the packaging honor the geography of the area it comes from while still presenting the simple, classy image popular with younger consumers."
February 12, 2010 | 2 Comments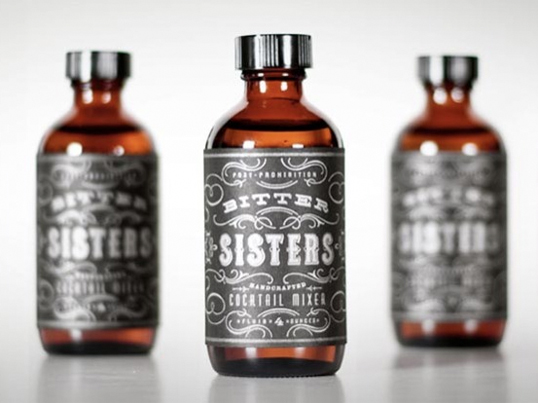 Designed by Shane Cranford | Country: United States
"The guys at Single Brothers Bar concocted a bitters so tasty, they had to bottle it. A brown medicine bottle was chosen, tipping a hat to the fact that bitters were originally sipped as a health tonic in the 1800's. Eventually, bitters mingled with a more powerful beverage, becoming the cocktails we know a
nd love today. So, it was only fitting that the Bitter Sisters Cocktail Mixer design be a throw back to the yonder years, with a flair for over embellishment, flourishes, elaborate type work and letterpress printing."
February 12, 2010 | Comments Off on The Optimist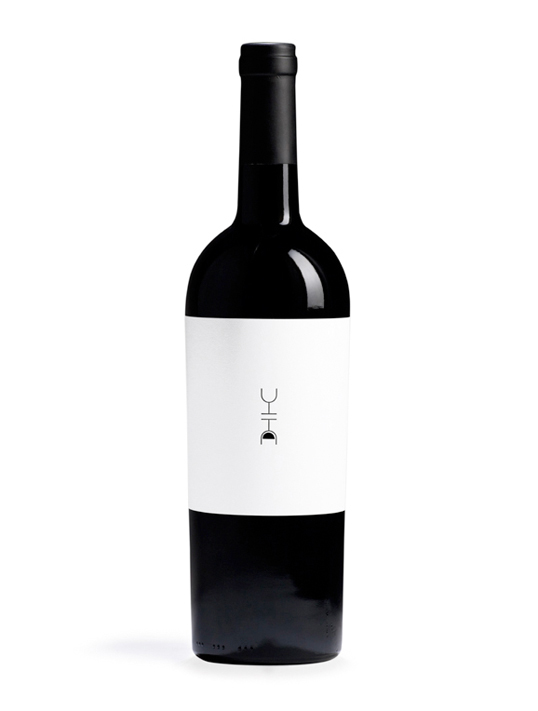 Designed by Greg Bennett | Country: United States
The Optimist is a self-promotional holiday wine bottle. Each year Siquis shows their clients how much they care by designing a custom wine bottle label just for them. The label is always created by a different designer in their creative department. This year's graphic was designed to play on "is the glass half empty or half full" concept. Obviously, once the recipient rotates the bottle to fill their glass, the glass on the label becomes half full.
February 10, 2010 | 2 Comments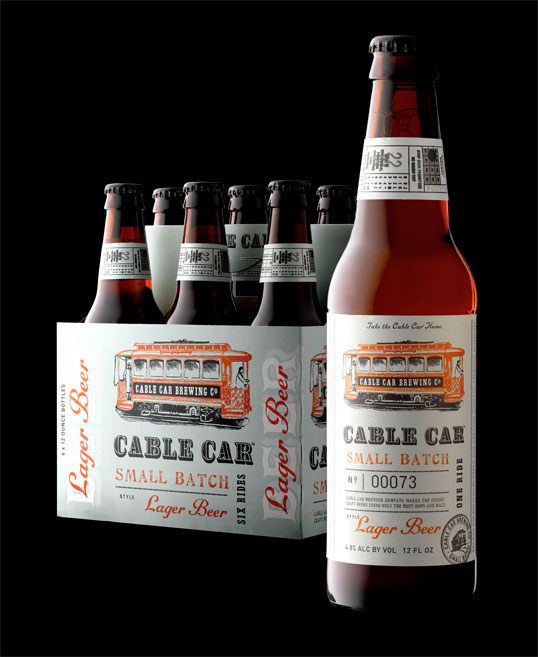 Designed by <a hr
ef="http://www.strangerandstranger.com" target="_blank">STRANGER & STRANGER | Country: United States
Stranger and Stranger specialize in packaging design for wines, spirits and beers.
zp8497586rq
February 9, 2010 | Comments Off on Brøckhouse Breweries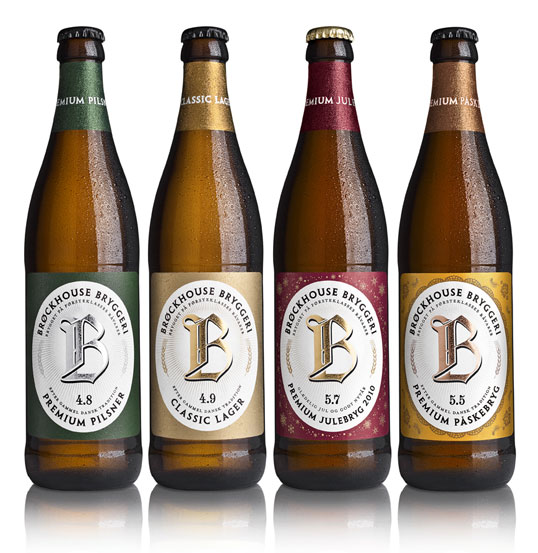 Designed by Morris Pinewood | Country: Sweden
"Product and label design for Brøckhouse Breweries in Denmark. Premium Pilsner, Class
ic Lager, Christmas Brew and Easter Brew."
February 6, 2010 | 7 Comments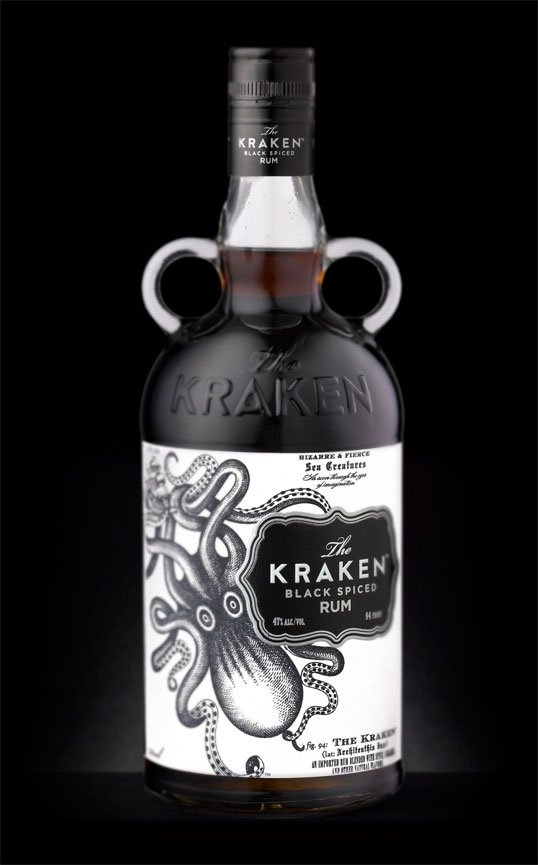 Designed by STRANGER & STRANGE

R

| Country: United Kingdom
Beautiful vintage-style packaging for Kraken Rum.
February 5, 2010 | Comments Off on 1901 Red Ale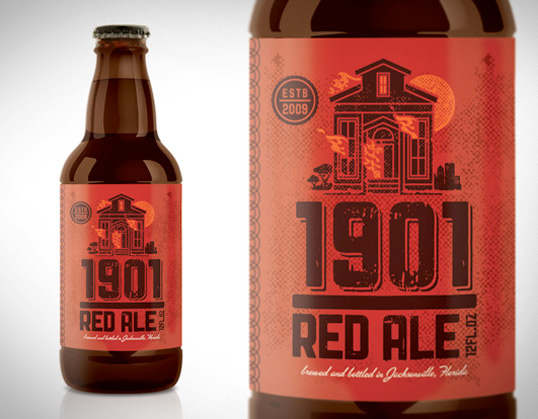 Designed by Kendrick Kidd | Country: United States
Bold City Brewery's Red Ale has been a favorite among BCB patrons since
the brewery opened in late 2008. My good friend & super talented copywriter, Jacquie Wojcik came up with the name 1901 Red Ale to commemorate Jacksonville's perseverance through thee 1901 fires, and nod at the brew's roasted flavor. The 1901 Red Ale label & tap designs complete the newest series of 3 for the young brewery. Be on the look out for more to come 2010…hope you enjoy.
zp8497586rq