February 12, 2010 | 2 Comments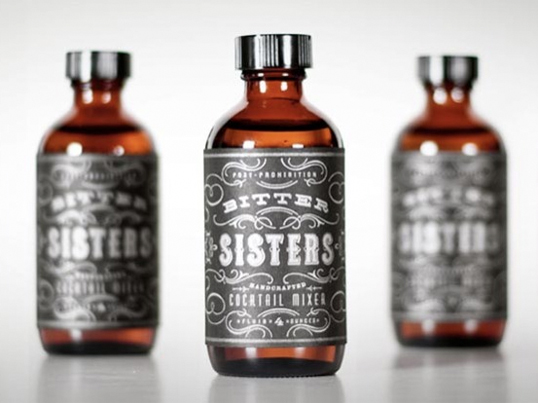 Designed by Shane Cranford | Country: United States
"The guys at Single Brothers Bar concocted a bitters so tasty, they had to bottle it. A brown medicine bottle was chosen, tipping a hat to the fact that bitters were originally sipped as a health tonic in the 1800's. Eventually, bitters mingled with a more powerful beverage, becoming the cocktails we know a
nd love today. So, it was only fitting that the Bitter Sisters Cocktail Mixer design be a throw back to the yonder years, with a flair for over embellishment, flourishes, elaborate type work and letterpress printing."
February 12, 2010 | Comments Off on The Optimist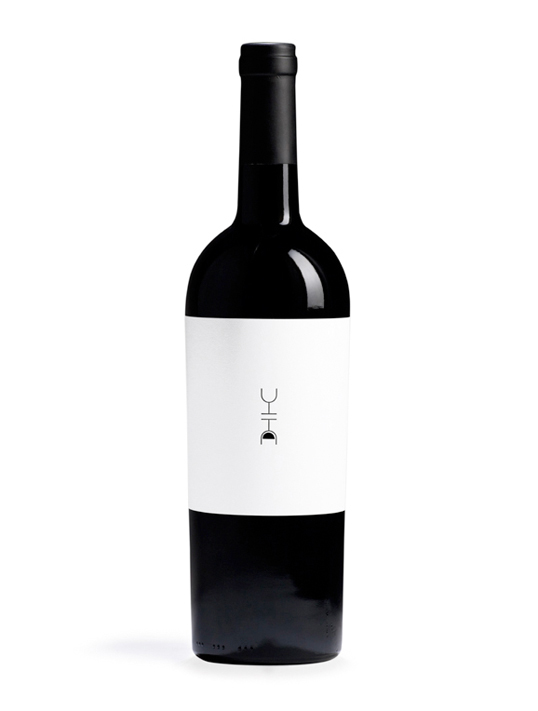 Designed by Greg Bennett | Country: United States
The Optimist is a self-promotional holiday wine bottle. Each year Siquis shows their clients how much they care by designing a custom wine bottle label just for them. The label is always created by a different designer in their creative department. This year's graphic was designed to play on "is the glass half empty or half full" concept. Obviously, once the recipient rotates the bottle to fill their glass, the glass on the label becomes half full.
February 10, 2010 | 2 Comments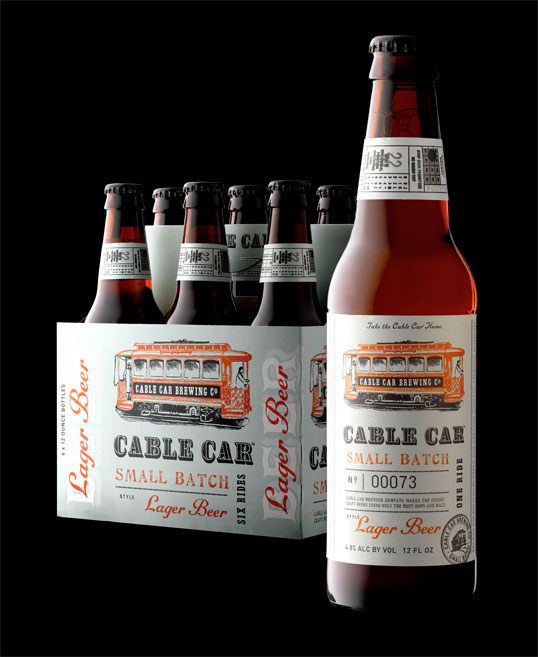 Designed by <a hr
ef="http://www.strangerandstranger.com" target="_blank">STRANGER & STRANGER | Country: United States
Stranger and Stranger specialize in packaging design for wines, spirits and beers.
zp8497586rq
February 9, 2010 | Comments Off on Brøckhouse Breweries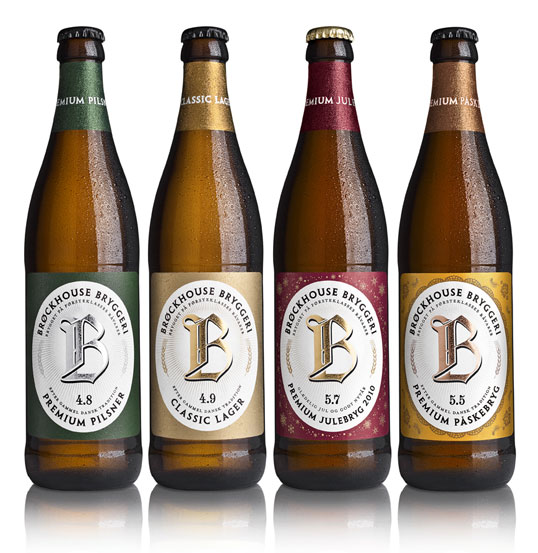 Designed by Morris Pinewood | Country: Sweden
"Product and label design for Brøckhouse Breweries in Denmark. Premium Pilsner, Class
ic Lager, Christmas Brew and Easter Brew."
February 6, 2010 | 7 Comments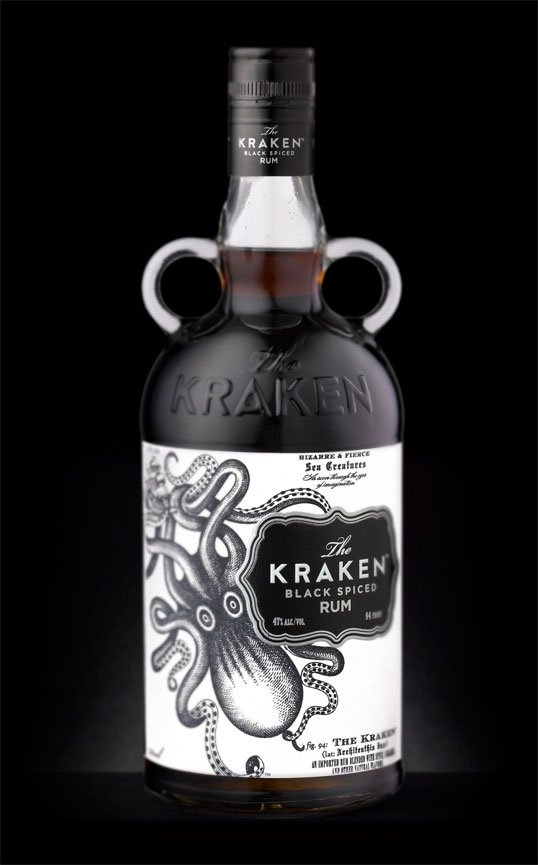 Designed by STRANGER & STRANGE

R

| Country: United Kingdom
Beautiful vintage-style packaging for Kraken Rum.
February 5, 2010 | Comments Off on 1901 Red Ale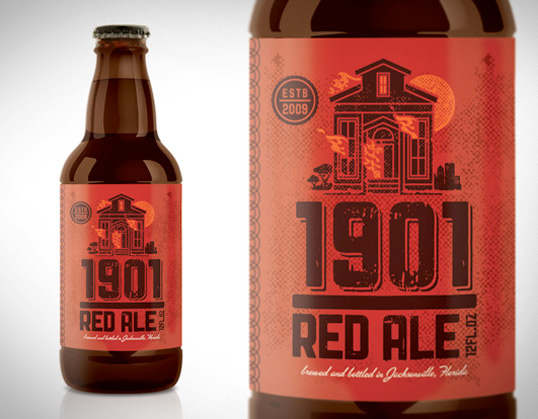 Designed by Kendrick Kidd | Country: United States
Bold City Brewery's Red Ale has been a favorite among BCB patrons since
the brewery opened in late 2008. My good friend & super talented copywriter, Jacquie Wojcik came up with the name 1901 Red Ale to commemorate Jacksonville's perseverance through thee 1901 fires, and nod at the brew's roasted flavor. The 1901 Red Ale label & tap designs complete the newest series of 3 for the young brewery. Be on the look out for more to come 2010…hope you enjoy.
zp8497586rq
February 2, 2010 | 1 Comment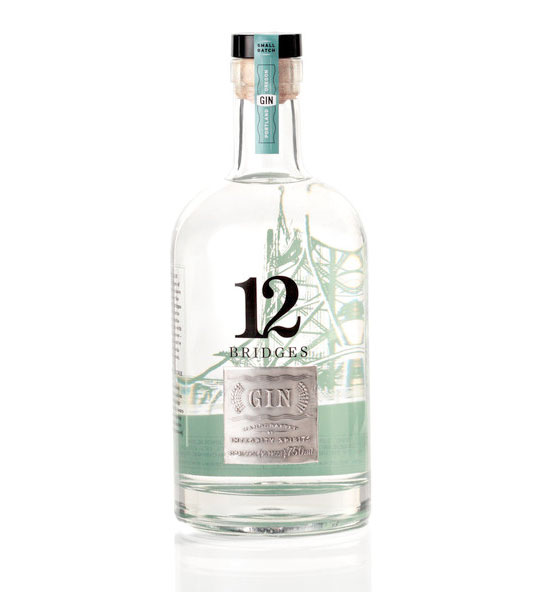 Designed by Jared Milam | Country: United States
"12 Bridges Gin is a small batch, hand-crafted gin made in Portland, Oregon, a city of bridges. The concept of "bridge" is echoed throughout the design, including the metal label (pictured) on the front of the bottle. One of Portland's bridges (Hawthorne bridge pictured) is screen printe
d on the back of each bottle. Over time, all 12 Portland bridges will be featured. The side of the bottle features the high level story of 12 Bridges Gin, and underneath, a story of the actual Portland bridge being featured."
February 1, 2010 | 3 Comments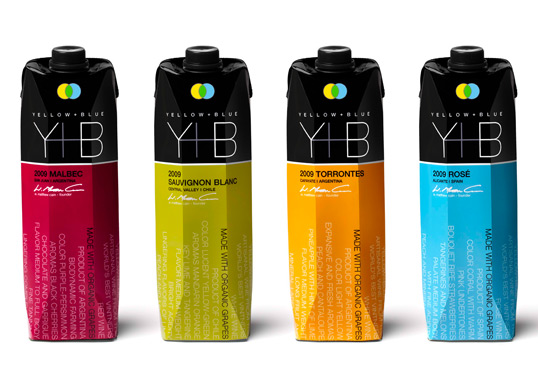 Designed by Spear Design Group | Country: United States
"Yellow+Blue = Green, as in organic wines in recyclable Tetra Paks.
Spear Design Group developed the new packaging that tells the Yellow+Blue story for the company's four eco-friendly, organic wines: Malbec, Torrontes, Sauvignon Blanc and Rosé.
February 1, 2010 | 4 Comments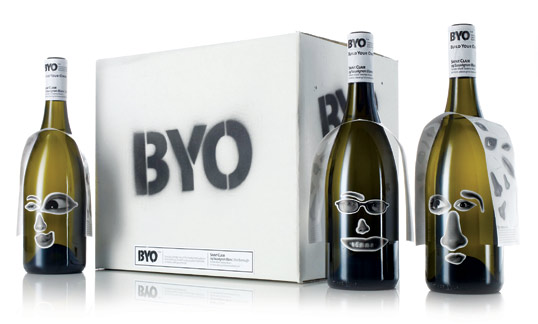 Designed by The Creative Method | Country: Australia
"The aim was to create a unique gift to give our clients at Christmas and to act as a new business introduction. It needed to remind them of who we are and the long hours that we put into our work. It needed to feature all of our staff, reflect our creativity and sense of humor. The print run was 5000 labels. We obtained high quality cleanskin wines and created our own labels. Each label was based on one staff member. It included a number of facial features and the client is encouraged to BYO – Build Their Own. The wine and the label is the perfect substitute for when t
he real thing cannot be there."
January 31, 2010 | 6 Comments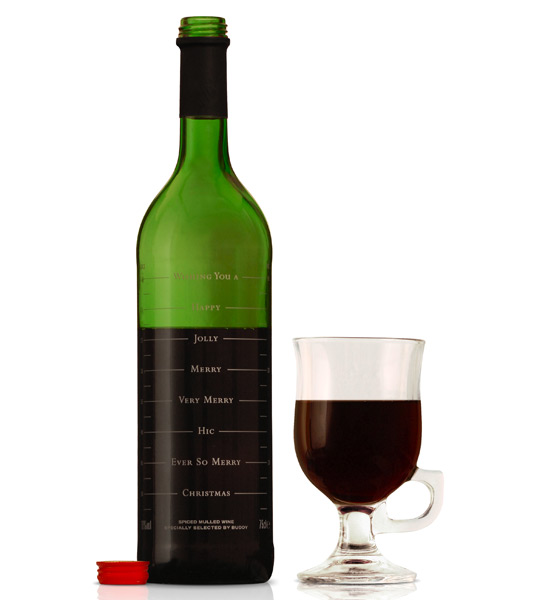 Designed by Buddy | Country: United Kingdom
"As a seasonal greeting to clients and friends Buddy designed and sent bottles of spiced mulled wine.
Their Christmas wishes were pad printed matte silver directly onto the glass of the bottle, the design being suggestive of measuring jug graphics.
The concept therefore, the more you drink the merrier the message.