November 24, 2012 | 2 Comments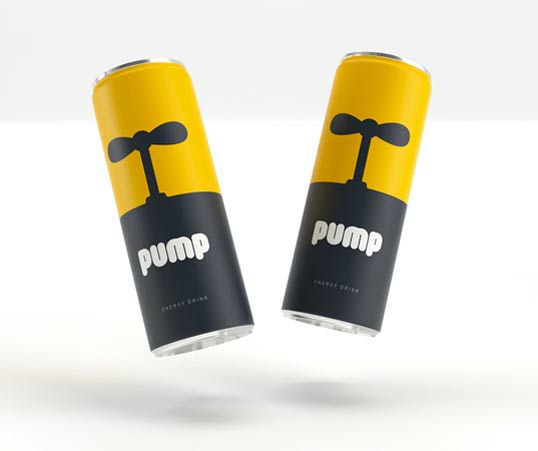 Designed by Character Agency | Country: Russia
Energy drink concept from Russia.
November 11, 2012 | 1 Comment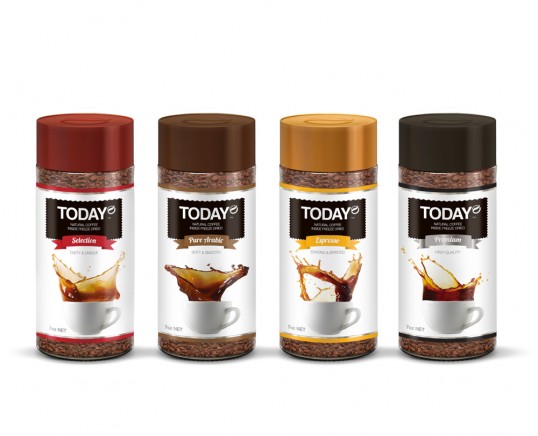 Designed by Mara Rodriguez | Country: Spain
"With this project we tried to differ from the competition, as most of the designs use similar elements on their packaging which can be confusing.
We gave a dynamic yet casual feeling to the packing in order to attract a young audience, or people on the go."
November 9, 2012 | 2 Comments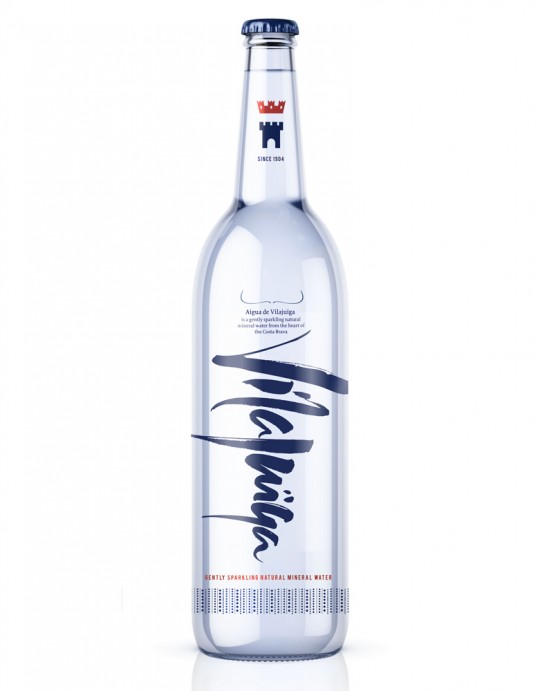 Designed by Studio h | Country: United Kingdom
"Studio h has created award-winning brand and packaging design for Aigua de Vilajuïga, naturally sparkling mineral water from the heart of Catalonia's de Creus Natural Park since 1904, and famed for being Salvador Dali's favourite water. Tasked with reviving this historic Catalan water brand by re-positioning it as a limited edition water for the global market, the Dali connection was taken as the inspiration for the unique brand personality."
October 31, 2012 | No Comments
Designed by Curious Design | Country: New Zealand
"Whenever you need a healthy mood lift, just turn to Curious Design –as the creators of Open1 did!
Open1 is a refreshing alcohol-free tonic that helps lift your mood in a healthy way. Crafted on a foundation of carefully selected amino acids and natural plant extracts, Open1 encourages feeling more open, uplifted, and connected.
Curious was commissioned by US client Synaptent LLC to create packaging that reflected the positive social nature of the product. By clever use of interlocking circles encasing a 'positive' central icon, this design truly connects with the target consumer."
October 6, 2012 | 4 Comments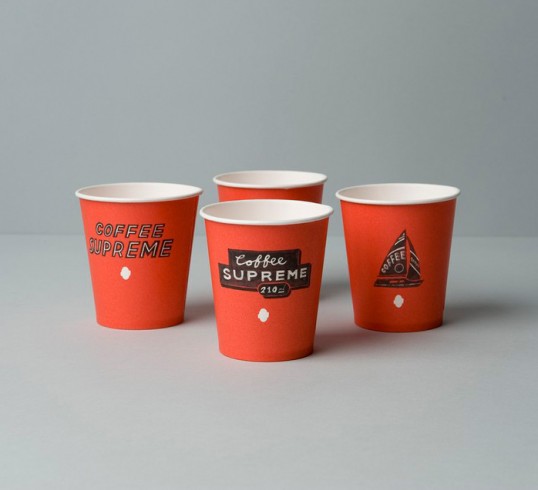 Designed by Hardhat Design | Country: United Kingdom
"Coffee Supreme's take-out cups were already known in NZ and Australia for being unusual, distinctive and quirky, so while we knew from our re-brand brief that they wanted the brand to 'grow up', we felt it was important they didn't lose their individuality.
Ideally they also needed to convey Coffee Supreme's love & enthusiasm for the handmade craft of making coffee, that they were confident and quirky, approachable and supportive, and staying true to the good old fashioned standards the company started out with."
October 5, 2012 | 2 Comments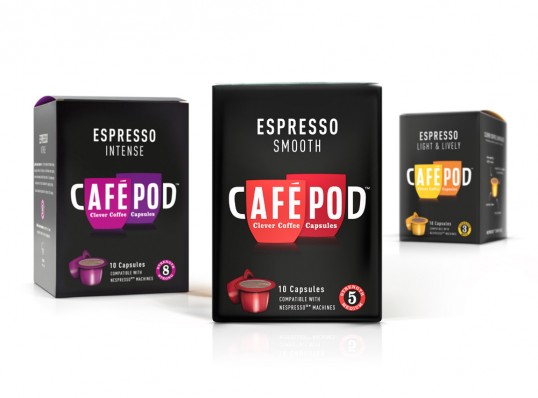 Designed by B&B studio | Country: United Kingdom
"For 20 years, Nespresso has been the king of premium coffee pod systems, its exclusivity guaranteed by restricting capsule sales to specialist stores and online only. But when its design patents expired in 2012, the market for Nespresso-compliant capsules opened up to a host of competitors.
Our friends at Cafépod were first to market with a concise range of coffee pods exclusive to Waitrose stores. With just the name in place, our role was to create a brand identity, packaging and web presence with the potential to encourage Nespresso loyalists to switch to a brand from the supermarket shelves.
Inspired by Cafépod's desire to democratise a premium product, we set about expressing the social aspect of the coffee moment with a pair of clinking cups. The aesthetic combines gourmet cues, vibrant taste and contemporary character, all carefullly balanced to capture our everyday luxury brief."
October 5, 2012 | 2 Comments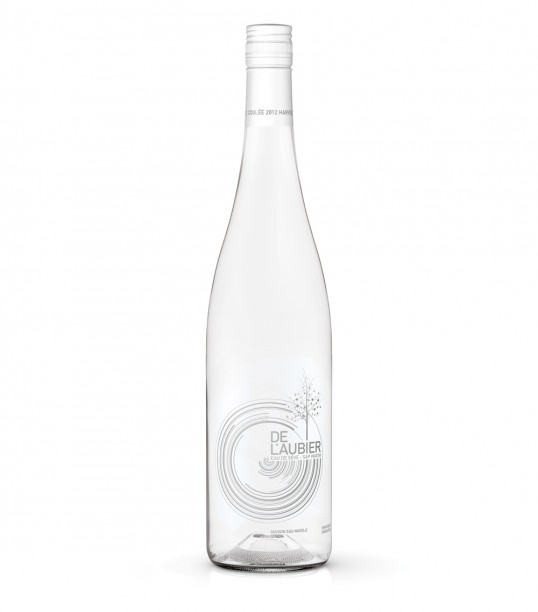 Designed by Catherine Petter | Country: Canada
"85% of the maple water harvested is returned to nature immediately after filtering to concentrate its sugars in the maple syrup production process. Élodie and Mathieu Fleury, a sister and brother whose parents are maple syrup producers, decided to take a different look at this natural resource and recover this maple water, separated from its sugars, to create the world's only still water of its kind, a made in Quebec product of irreproachable quality: an innovative idea in a traditional sector with a sustainable development approach."
October 4, 2012 | 7 Comments
Designed by Regular Coffee | Country: United States
"We are very excited about our latest venture, REGULAR COFFEE.  This startup company is a spin-off of our current and  successful company, Rowster Coffee.  By utilizing existing infrastructure we are taking boutique coffee to the masses at wholesale prices.
Why are we doing this?"
September 28, 2012 | 2 Comments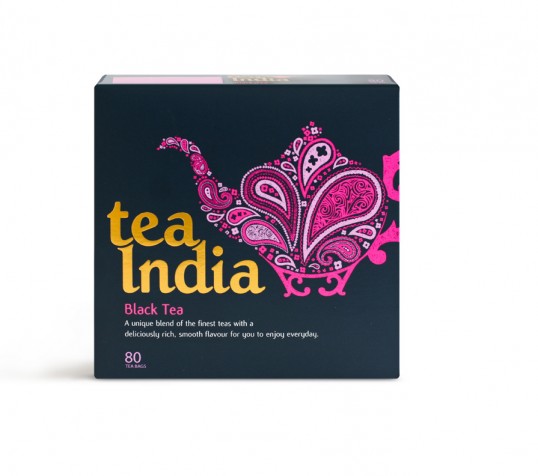 Designed by Embrace Brands | Country: United Kingdom
"Inspired by the fusion of tradition and vibrancy of modern India and with 70 years of tea blending experience, Tea India has created a truly unique range of authentic Indian teas. Embrace Brands have developed the brand positioning for launch into the UK market, with a creative idea that encapsulates the energy and vibrancy of India, with the teapot bursting with flavour to convey the deliciousness of these teas."
September 25, 2012 | 2 Comments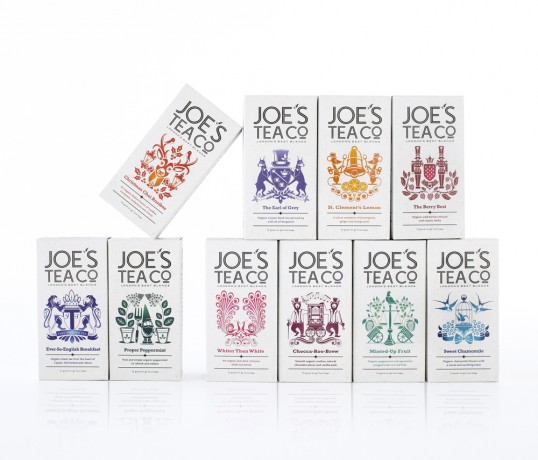 Designed by Echo Brand Design | Country: United Kingdom
"Joe's Tea Company is the brainchild of Joe Kinch, a former tea supply chain manager, who identified an opportunity to create a new product that combines high-quality leaf blends from Sri Lanka, with an interesting twist, to appeal to the newfound and more adventurous younger tea drinker: "Its niche is offering organic fine teas without fuss, or any of the bravado or pretentiousness normally associated with premium products."