April 20, 2012 | 5 Comments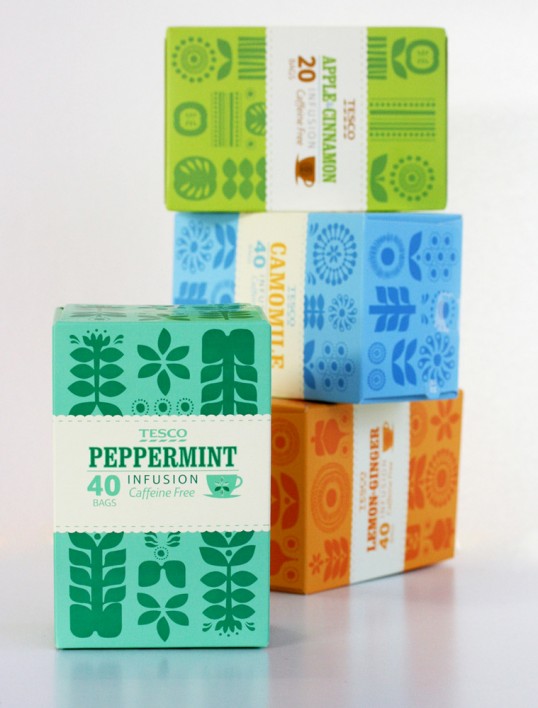 Designed R Design | Country: United Kingdom
"R Design was briefed to redesign and realign Tesco's standard fruit and herbal tea range.
In a growing and evolving market, messages and product benefits were often being confused and overlooked by busy consumers.
Our creative direction was to strip back all the graphic confusion and clearly and simply to communicate the product, variety and benefits."
April 13, 2012 | 8 Comments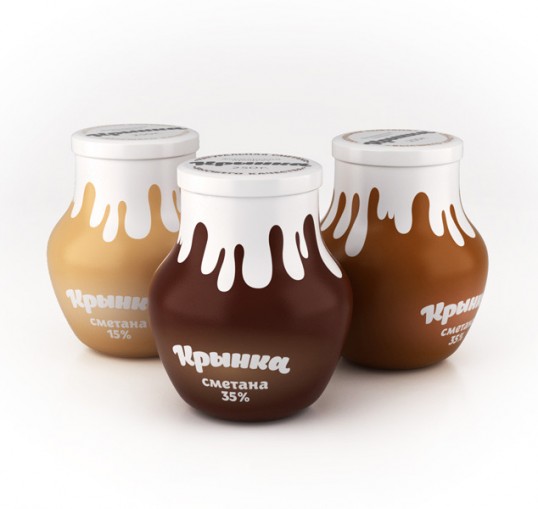 Designed by Pavel Kulinsky | Country: Russia
"Student concept for coffee cream packaging. The name "Krinka" is Ukrainian for a jug of milk or cream. I thought that the form of traditional Ukrainian jug would be a nice package form."
April 11, 2012 | 2 Comments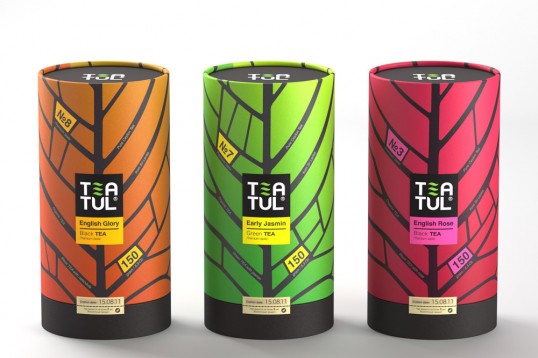 Designed by Pavla Chuykina & Ann Moiseenko | Country: Russia
April 6, 2012 | 10 Comments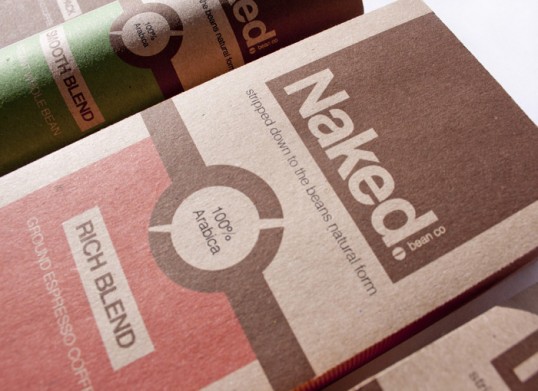 Designed by Samantha Hartill | Country: United Kingdom
"Coffee beans go through a rigorous process to be 'stripped down to their natural form.' Therefore, by the end stage of the process – the bean is 'Naked.' This is the rationale behind the name, theme and strap line of this coffee brand.
Coffee is a drink favoured by an adult audience. Therefore, the theme and copyright behind this brand will appeal and be understood by the intended audience."
March 28, 2012 | 1 Comment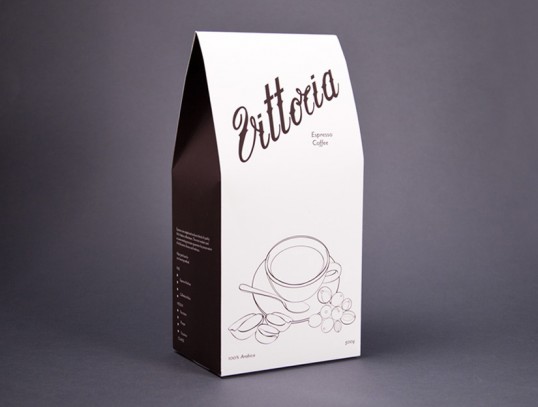 Designed by Stephen Prado | Country: Norway
"The assignment was to redesign for Vittoria Espresso Coffee 500g packaging to convey a premium product. I went for a minimalistic approach by only using one color, removing all the unnecessary graphics and going for a clean look. The color is a mixture of dark brown and a hint of purple, inspired by the coffee fruit."
March 13, 2012 | 5 Comments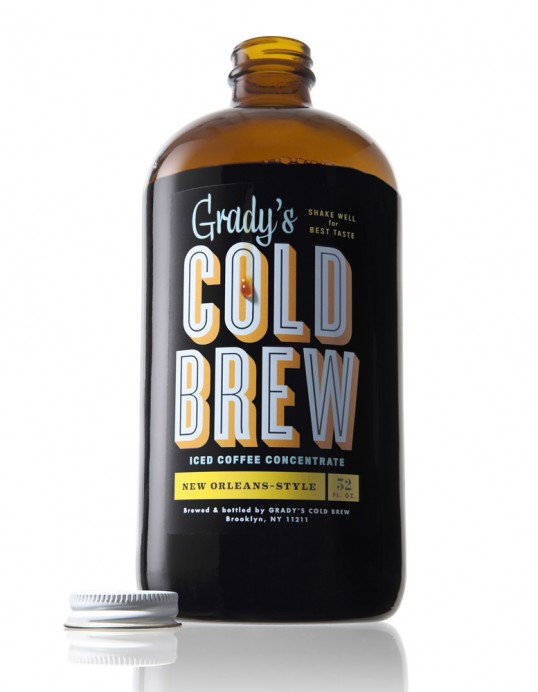 Designed by Tom Alberty | Country: United States
"New Orleans–style coffee concentrate that's brewed and bottled by hand in Brooklyn, New York. Each batch is made by steeping a special blend of freshly roasted coffee and chicory in water overnight, then removing the grounds using a two-step filtration process. What's left? A bold, velvety-smooth liquid concentrate that can be mixed with milk or water—served over ice or steaming hot."
March 9, 2012 | 3 Comments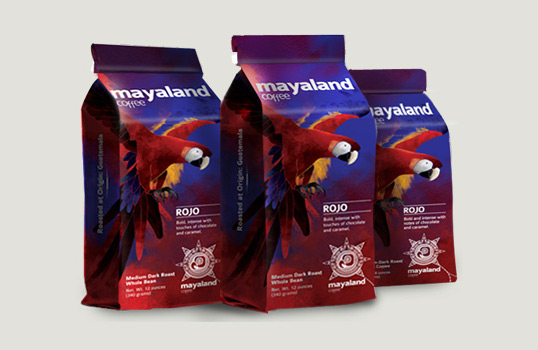 Designed by Renato Barrios | Country: Guatemala
"Mayaland Coffee set out to become the leading world brand of Guatemalan Coffee. The idea was to create a compelling graphic image that could communicate the essence of Guatemala, a colorful and vibrant country that produces some of the best coffees in the world."
March 9, 2012 | 3 Comments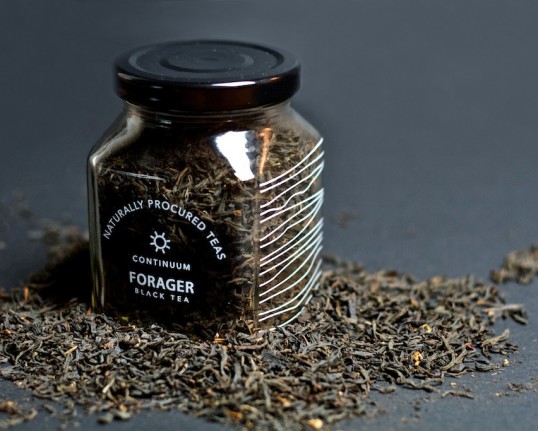 Designed by Dawson Beggs | Country: United States
"Going back to when things were simple. Forager paleolithic teas are made for the modern day hunter gatherer. Inspired by nature, Forager is a fictitious company specializing in only the finest teas. Each blend of tea is represented by a different organic pattern, and symbol."
March 7, 2012 | No Comments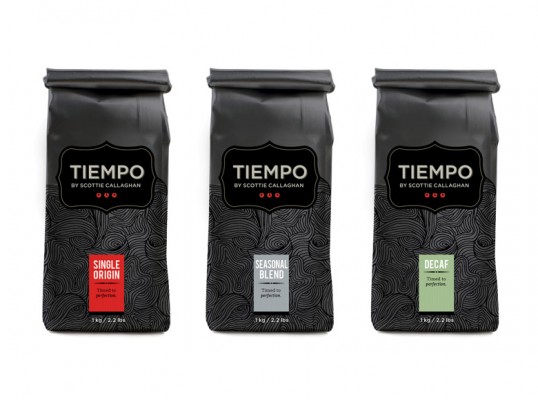 Designed by Boheem Design | Country: Australia
"Tiempo is a coffee brand created by world champion barista Scottie Callaghan, and endorsed by Sydney's Belaroma Coffee. Mr Callaghan has relationships with coffee farmers all over the world, and is very selective each season about the beans he buys. The focus is on cup quality and achieving the best taste possible. 'Tiempo' is Spanish for time, and the superiority of the Tiempo flavour is a result of perfect timing: when picking, when processing, when shipping, and when roasting.
The Tiempo packaging was developed with reference to the hand-drawn and hand-made. The packaging encompasses some nostalgic type treatment and combines that with detailed illustrative line work. By using a spot varnish it combines rustic, uncoated finishes with smooth, polished textures. The result is a personalised and unique design which expresses warmth and quiet, confident sophistication."
March 5, 2012 | 8 Comments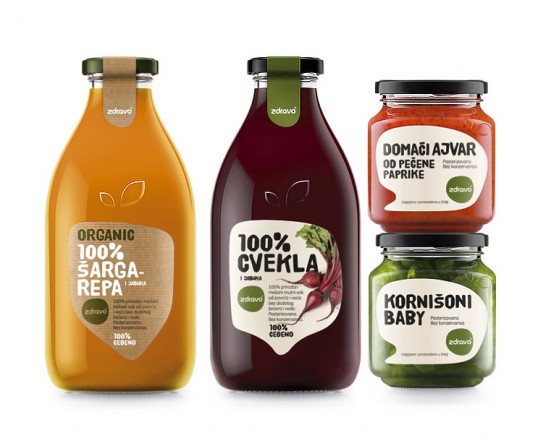 Designed by Peter Gregson | Country: Serbia
"Redesign of 100% natural juices and other organic/bio products from the Serbian company ZdravoOrganic, which manufactures healthy organic food products, included creating the new label and the new shape of glass containers. The very name of the product, "Zdravo", has ambiguous meaning in Serbian language – it means both hello and healthy, which in a way introduces the redesign and communicates the health platform of their organic / natural / healthy food products."