March 9, 2012 | 3 Comments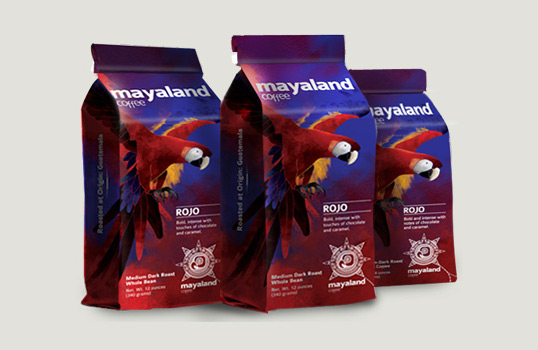 Designed by Renato Barrios | Country: Guatemala
"Mayaland Coffee set out to become the leading world brand of Guatemalan Coffee. The idea was to create a compelling graphic image that could communicate the essence of Guatemala, a colorful and vibrant country that produces some of the best coffees in the world."
March 9, 2012 | 3 Comments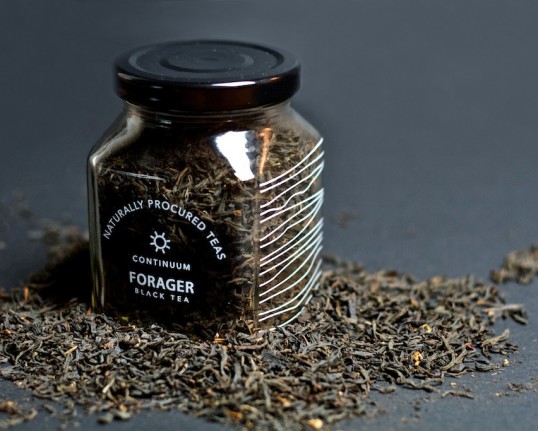 Designed by Dawson Beggs | Country: United States
"Going back to when things were simple. Forager paleolithic teas are made for the modern day hunter gatherer. Inspired by nature, Forager is a fictitious company specializing in only the finest teas. Each blend of tea is represented by a different organic pattern, and symbol."
March 7, 2012 | No Comments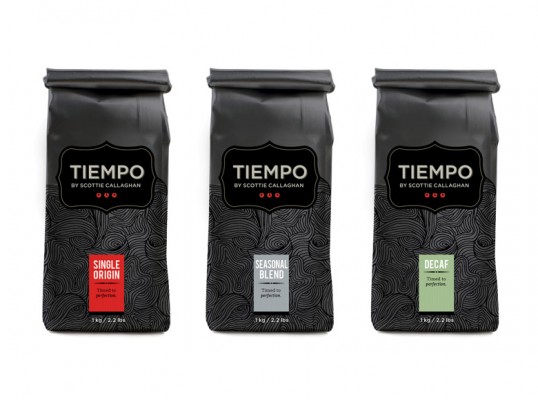 Designed by Boheem Design | Country: Australia
"Tiempo is a coffee brand created by world champion barista Scottie Callaghan, and endorsed by Sydney's Belaroma Coffee. Mr Callaghan has relationships with coffee farmers all over the world, and is very selective each season about the beans he buys. The focus is on cup quality and achieving the best taste possible. 'Tiempo' is Spanish for time, and the superiority of the Tiempo flavour is a result of perfect timing: when picking, when processing, when shipping, and when roasting.
The Tiempo packaging was developed with reference to the hand-drawn and hand-made. The packaging encompasses some nostalgic type treatment and combines that with detailed illustrative line work. By using a spot varnish it combines rustic, uncoated finishes with smooth, polished textures. The result is a personalised and unique design which expresses warmth and quiet, confident sophistication."
March 5, 2012 | 8 Comments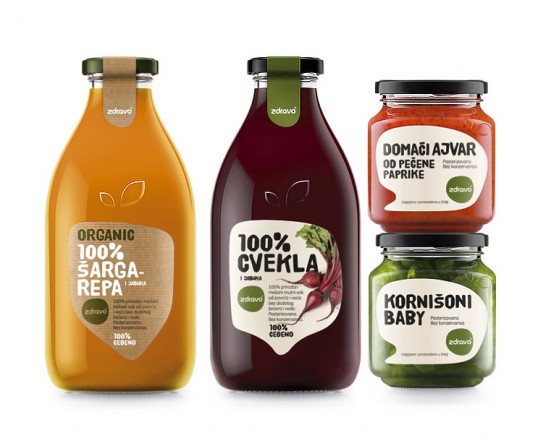 Designed by Peter Gregson | Country: Serbia
"Redesign of 100% natural juices and other organic/bio products from the Serbian company ZdravoOrganic, which manufactures healthy organic food products, included creating the new label and the new shape of glass containers. The very name of the product, "Zdravo", has ambiguous meaning in Serbian language – it means both hello and healthy, which in a way introduces the redesign and communicates the health platform of their organic / natural / healthy food products."
March 2, 2012 | 3 Comments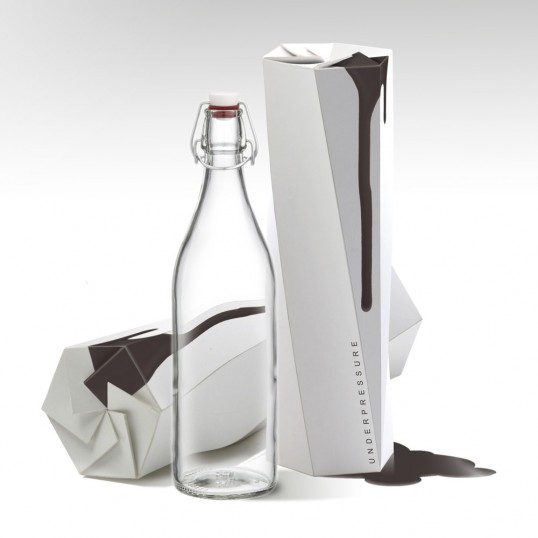 Designed by Remko van Buren | Country: The Netherlands
"The unique feature in this design is that we succeeded in "twisting" the cardboard in such a way that it gives extra strength to the box. This double curvature is a unique quality of flexible two dimensional materials. The main design focus was to "freeze" this under pressure shape by simply locking the bottom and top of the box. In the entire design process we constantly kept in mind that the product should be suitable for mass production. To reach this goal we had to build up the hexagonal tube out of four parallelograms and four triangles."
February 25, 2012 | 2 Comments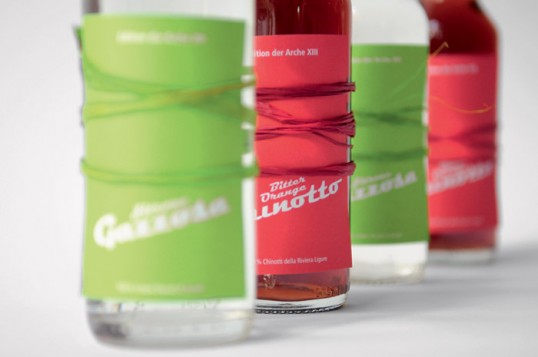 Designed by KopfKunst | Country: Germany
"Briefing: The Amalfi Coast near Naples, with its distinctive citrus fruits – bitter oranges and lemons – inspired the self-promotion mailing by design agency KopfKunst for Christmas 2010. With the annual edition of "Arche", which promotes slow food products, the cue for this design came from the 1950s: summer, Vespa riding, Italy, the joys of life."
February 17, 2012 | 2 Comments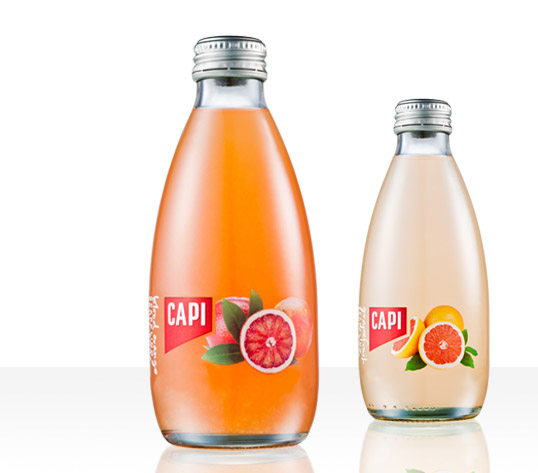 Designed by CIP Creative | Country: Australia
"The CAPI brand was born from a simple idea to produce Pure, Clean, Refreshing carbonated drinks. Taking on the sourcing and blending responsibilities themselves they have secured the finest natural extracts and botanicals worldwide to ensure their promise of authenticity.
Capi Beverages were after a bold new look for their new Capi Sparkling range. The new premium range included Mixers, Fruit Sodas and Mineral Waters and prides itself on the quality of ingredients it has sourced from around the globe.  The result is Premium Refreshment.
CIP Creative were engaged to create a Strong Brand Mark and distinctive packaging. When creating the brand and associated labels, we aimed for a crisp, fresh, no nonsense visual language puled together by a sharp logotype."
February 13, 2012 | 5 Comments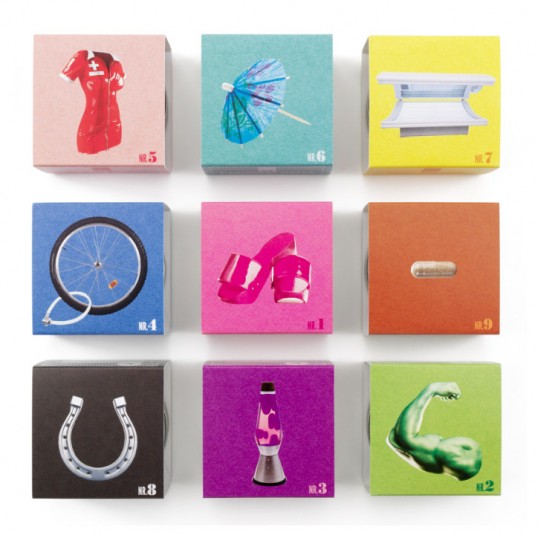 Designed by Proud Design | Country: The Netherlands
"Tea Bar is a Amsterdam based tea shop where you can select, mix and drink your own blend of loose leaf tea. We were asked to create a pack for their most favorite and special blends of loose leaf tea.
We created new names and images to reflect the individual character of each tea blend. Colourful sleeves for the tin containers to slide in. And larger sleeves for the female, male and green collection.
The result is a perfect give-a-way or keep-it-yourself."
February 2, 2012 | 7 Comments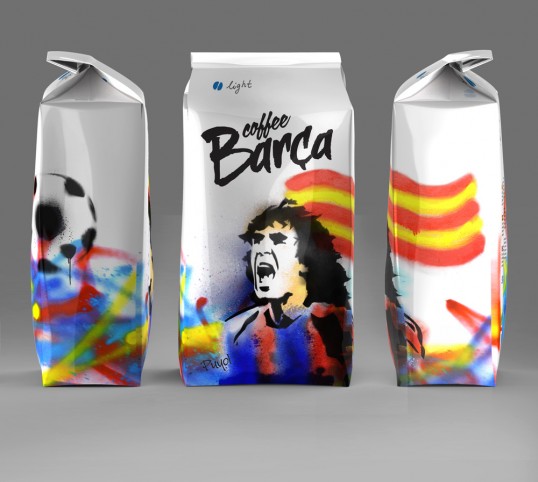 Designed by Ksenia Stepanova, Irina Shoya, Tatyana Smirnova & Elena Bykova | Country: Russia
"A new coffee brand for fans of the legendary FC Barcelona – FC Barcelona Coffee House.
As street culture is familiar to soccer fans and soccer stars often start off in the street, we chose graffiti as our main inspiration. The coffee packaging design reflects Barcelona's spirit of freedom and the will to win in bright BARCA colours.
BARCA packs come in three strength related designs: light, medium and bold."
January 30, 2012 | 6 Comments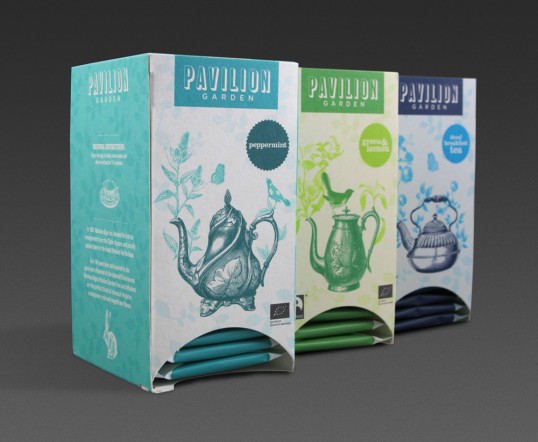 Designed by One Darnley Road | Country: United Kingdom
"The brief: Matthew Algie approached us to create a new brand identity that would reinforce the company's long standing positioning in the tea community.
Matthew Algie Esq. first began blending tea consignments in 1864, proudly packing them for Victorian Tea Pavilions. Over 140 years later, the company continues to take pride in its rich history (and its tea, of course) and wanted us to create a new identity to reinforce this reputation.
The project: Having assessed their competitors and target audience, we aimed to acknowledge the product's heritage while appealing to the more contemporary tea-drinker.
We sourced old Victorian drawings to emphasise Matthew Algie's past – choosing an individual teapot for each of the 10 teas and infusions – and balanced this vintage style with vibrant, contemporary colours."