January 24, 2012 | 9 Comments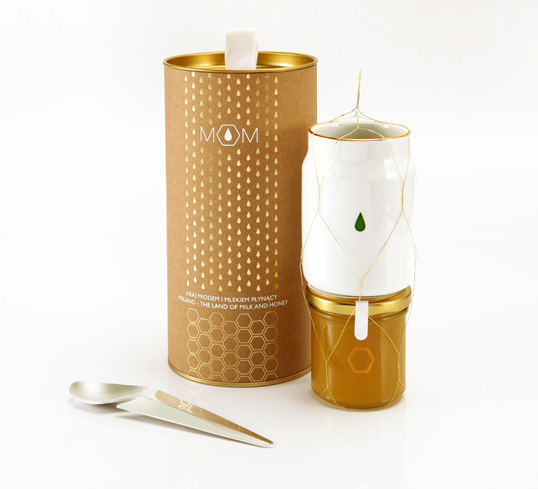 Designed by Beza Project | Country: Poland
"Mleko i Miód" (Milk&Honey) was designed for the Ministry of Foreign Affairs as a gift for the Polish EU Presidency. It is a set for preparing a traditional drink. Our studio delivered a turn key solution – from the initial concept design to full coordination and project management at the production level. It consists of a porcelain cup, spoon and a jar of Polish honey. The shape of each element and graphic design were inspired by motifs originating from Polish culture and tradition. The mug was sculpted to resemble a traditional milk can and the spoon is shaped like a quill pen – a nod to the poetic provenance of the term "a land flowing with milk and honey". The detailed recipe for "Milk&Honey" can be found inside the box."
January 23, 2012 | 1 Comment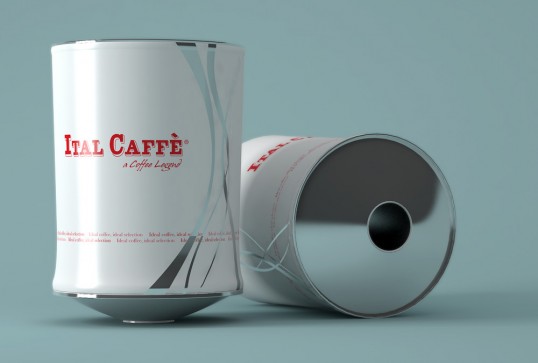 Designed by Ingeni Gràfic | Country: Andorra
"This Coffee tin is designed to be pure as the coffee inside. We played with colors that are not always associated with coffee. The main ink has a mask showing the quality of the tin material while at the same time playing with different kinds of reflections."
January 21, 2012 | No Comments
Designed by Sidecar | Country: Spain
Sidecar recently completed a total makeover of the 150 years old mineral water brand, 22 Peñaclara. The brand's name comes from the fact that the water flows at a constant 22 degrees celsius.
The first design of the range is the new PET bottle. Sidecar was responsible for the new label design as well as the industrial design of the bottle.
January 17, 2012 | 17 Comments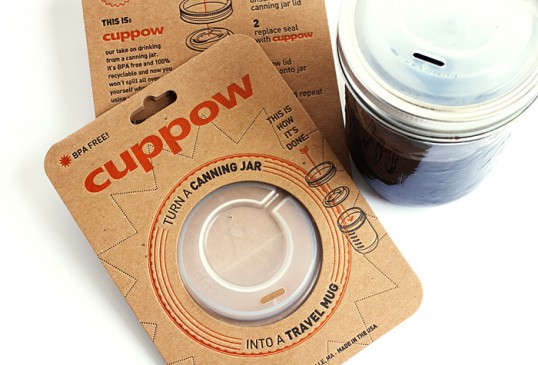 Designed by Natalya Zahn | Country: United States
"This is Cuppow – a new lid that lets you drink like a boss from virtually any wide-mouth canning jar. It's a simple, eco-friendly alternative to poor-performing and messy disposable hot cups, and over-built and expensive travel mugs.
January 7, 2012 | 6 Comments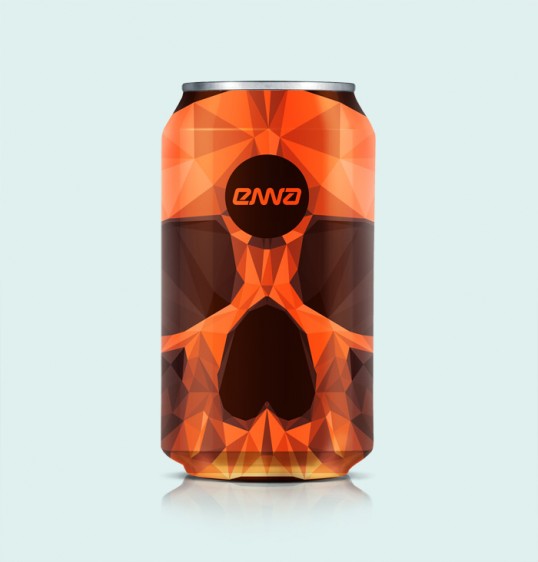 Designed by Nemanja Čubrović | Country: Serbia
"Package for energy drink ENNA. Made to appeal mostly to the population of skaters and gamers. The work included complete corporate identity."
January 3, 2012 | 9 Comments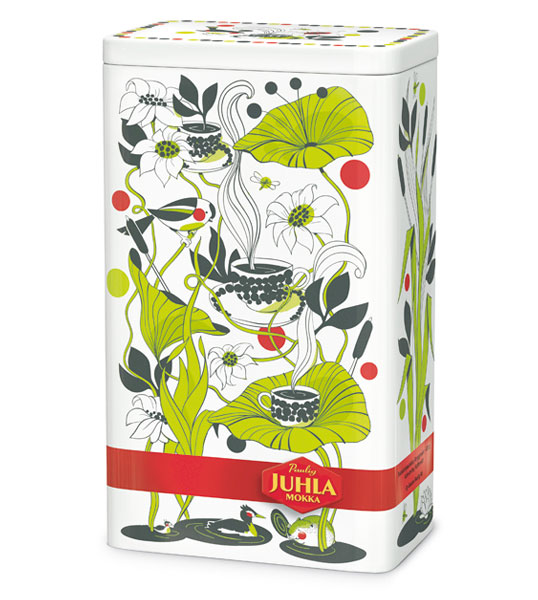 Designed by Pietari Posti | Country: Spain
"Paulig Coffee have a penchant for collaborating with illustrators to create beautiful, limited edition coffee tins. Back in 2010 they released this beautiful design by Sanna Annukka."
January 3, 2012 | 11 Comments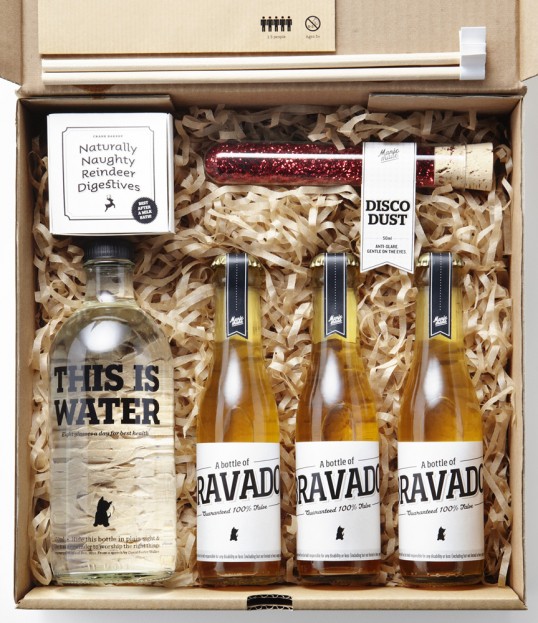 Designed by Manic Design | Country: Singapore
"For Christmas this year, we decided to do something a little different. We were bored with the typical Christmas cards. And we had a dozen pairs of restless, crafty hands at our disposal. In just over a month, we managed to create a set of magical packages for our friends and clients. Each item is certified handcrafted by our team.
This kit holds all of Manic's secret ingredients for a remarkable Christmas. Consumed correctly, this bundle will produce the most magical effects; eternal youth; a keen nose to guide you to the nearest bar; an outstanding sense of humour; and an insatiable desire to be merry.
Too good to be true? Take a look at our team, be dazzled by their spectacular charm and unending supply of good fortune.
Effects are instant and last between six to twelve hours. Consume and take the night by storm, or kick-back and watch your stars align."
December 21, 2011 | 8 Comments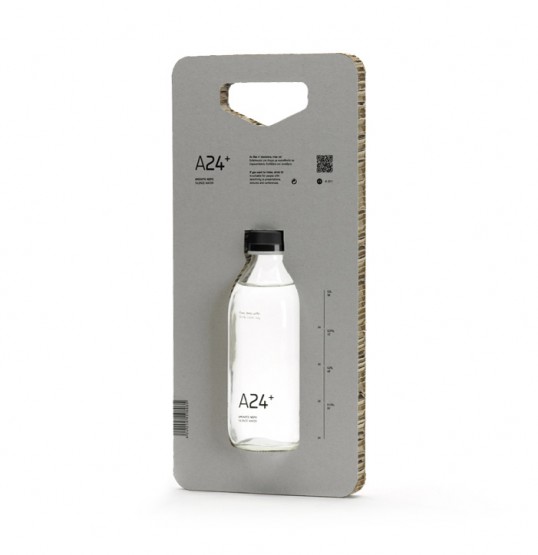 Designed by Chris Trivizas | Country: Greece
The inspiration for the A24+ Silence Water came from the common practice of interrupting. Often people interrupt one another, without letting whoever is speaking finish his sentence. The name 'Silence Water' is actually part of a Greek saying, originated in a myth. The question "did you drink the Silence Water?" is addressed nowadays to someone who is not responsive or very quiet or out of words.
In Α24+ we use this saying as a reminder that one should not be hasty in talking, but should rather "learn to listen first and then speak".
The Α24+ was designed in a glass bottle, with a dispenser comprising of 4 doses of 0.125 L, each lasting 24'. The name Α24+ results from the combination of the letter A, which is the drop cap of the word 'silent' and 24, which indicates the duration of each dose's effect.
The A24+ Silence Water is suitable for people with sensitivity to presentations, lectures and conferences. It soothes the desire to interrupt, enhances hearing, strengthens concentration and prolongs the period of unbroken attention.
December 5, 2011 | 3 Comments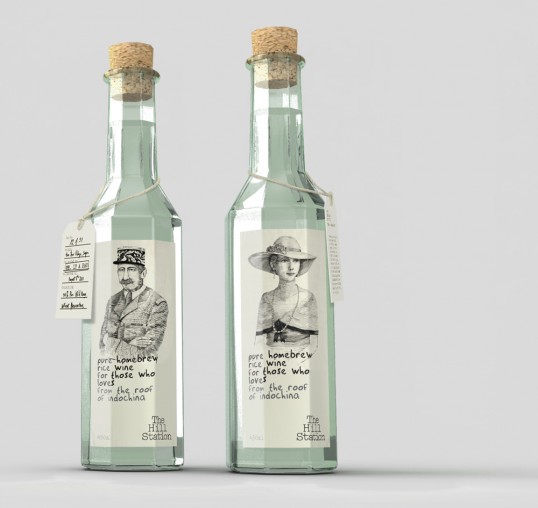 Designed by Studio Egregius | Country: Vietnam
"The Hill Station is a business marriage of fine dining restaurant and deli/boutique, located in Sapa, Vietnam's highest region. The client wanted a brand which both reminisces the essence of French Indochine days while standing independently as a contemporary identity. The Hill Station products range from fresh produce harvested straight from local farms, limited packaged delicacies such as wild honey, rice wine… to gourmet charcuteries or handmade silverware. At the same time, The Hill Station signature restaurant is a renovated French outpost, with a view from the clouds.
The design is inspired from Indochine's visual cultures, from photographs, drawings, literary & cinema, architecture… and executed in a uniformed minimalist style. A fusion of the past and the current."
November 29, 2011 | 4 Comments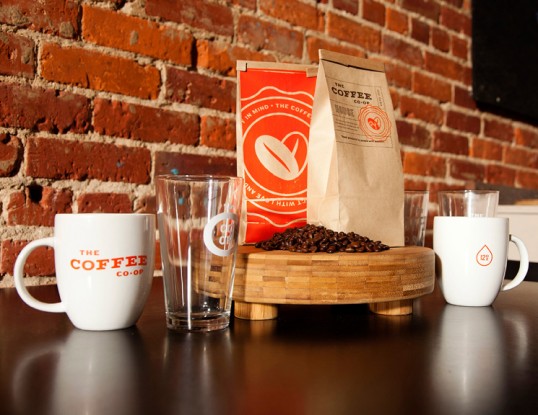 Designed by by Jake Dugard | Country: United States
"The Coffee Co•Op is a coffee shop devoted to bringing people quality products and a unique environment. The class assignment was to create a branding campaign and the collateral includes a menu, coffee bags, glasses, and cups."