January 7, 2012 | 6 Comments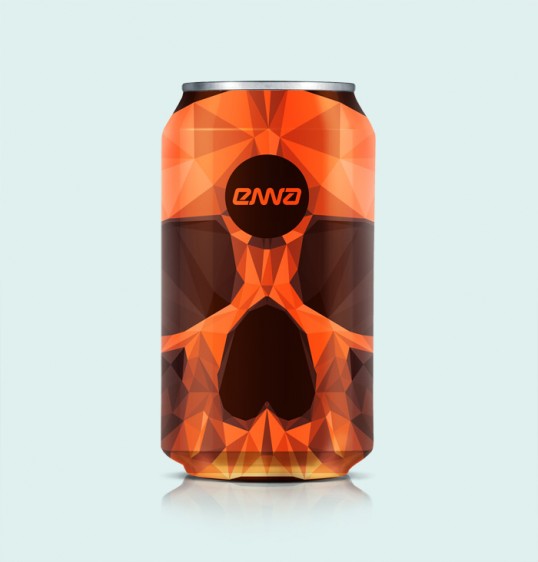 Designed by Nemanja Čubrović | Country: Serbia
"Package for energy drink ENNA. Made to appeal mostly to the population of skaters and gamers. The work included complete corporate identity."
January 3, 2012 | 9 Comments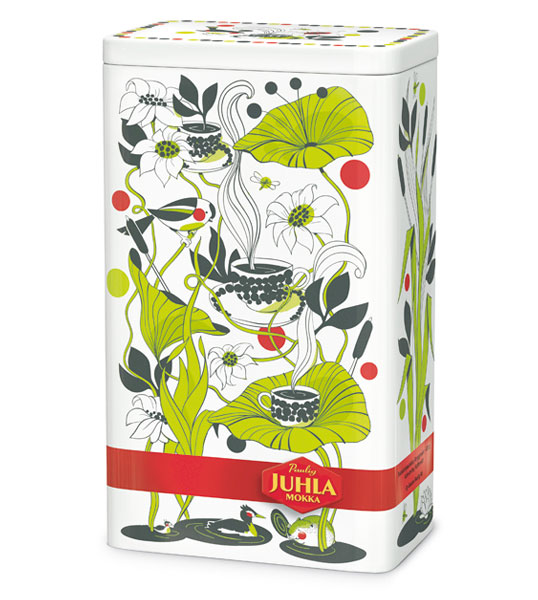 Designed by Pietari Posti | Country: Spain
"Paulig Coffee have a penchant for collaborating with illustrators to create beautiful, limited edition coffee tins. Back in 2010 they released this beautiful design by Sanna Annukka."
January 3, 2012 | 11 Comments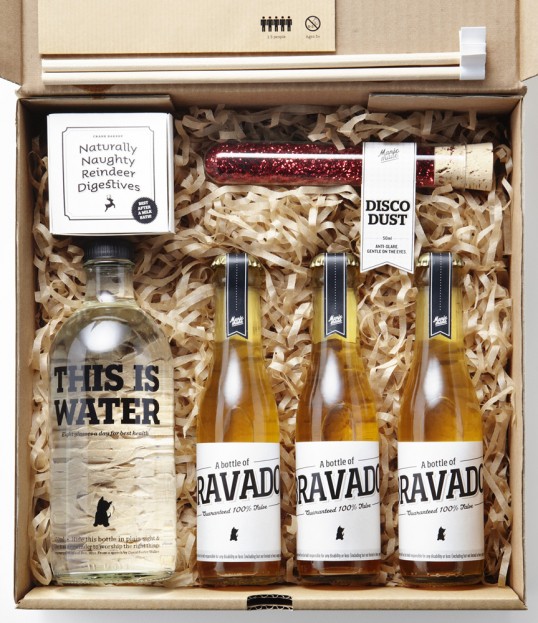 Designed by Manic Design | Country: Singapore
"For Christmas this year, we decided to do something a little different. We were bored with the typical Christmas cards. And we had a dozen pairs of restless, crafty hands at our disposal. In just over a month, we managed to create a set of magical packages for our friends and clients. Each item is certified handcrafted by our team.
This kit holds all of Manic's secret ingredients for a remarkable Christmas. Consumed correctly, this bundle will produce the most magical effects; eternal youth; a keen nose to guide you to the nearest bar; an outstanding sense of humour; and an insatiable desire to be merry.
Too good to be true? Take a look at our team, be dazzled by their spectacular charm and unending supply of good fortune.
Effects are instant and last between six to twelve hours. Consume and take the night by storm, or kick-back and watch your stars align."
December 21, 2011 | 8 Comments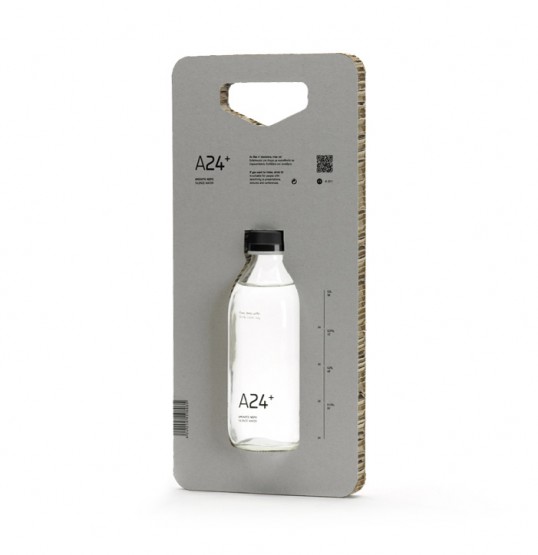 Designed by Chris Trivizas | Country: Greece
The inspiration for the A24+ Silence Water came from the common practice of interrupting. Often people interrupt one another, without letting whoever is speaking finish his sentence. The name 'Silence Water' is actually part of a Greek saying, originated in a myth. The question "did you drink the Silence Water?" is addressed nowadays to someone who is not responsive or very quiet or out of words.
In Α24+ we use this saying as a reminder that one should not be hasty in talking, but should rather "learn to listen first and then speak".
The Α24+ was designed in a glass bottle, with a dispenser comprising of 4 doses of 0.125 L, each lasting 24'. The name Α24+ results from the combination of the letter A, which is the drop cap of the word 'silent' and 24, which indicates the duration of each dose's effect.
The A24+ Silence Water is suitable for people with sensitivity to presentations, lectures and conferences. It soothes the desire to interrupt, enhances hearing, strengthens concentration and prolongs the period of unbroken attention.
December 5, 2011 | 3 Comments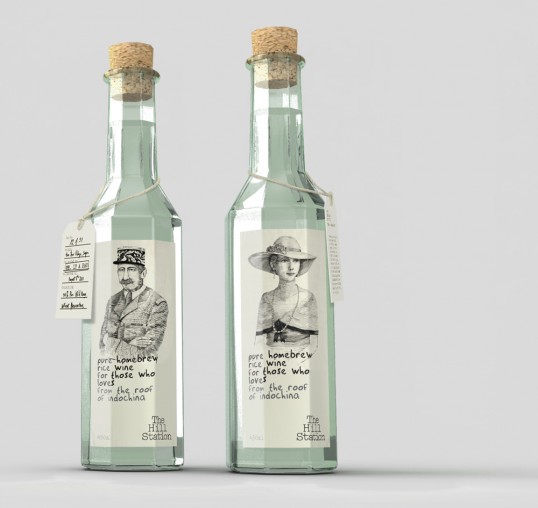 Designed by Studio Egregius | Country: Vietnam
"The Hill Station is a business marriage of fine dining restaurant and deli/boutique, located in Sapa, Vietnam's highest region. The client wanted a brand which both reminisces the essence of French Indochine days while standing independently as a contemporary identity. The Hill Station products range from fresh produce harvested straight from local farms, limited packaged delicacies such as wild honey, rice wine… to gourmet charcuteries or handmade silverware. At the same time, The Hill Station signature restaurant is a renovated French outpost, with a view from the clouds.
The design is inspired from Indochine's visual cultures, from photographs, drawings, literary & cinema, architecture… and executed in a uniformed minimalist style. A fusion of the past and the current."
November 29, 2011 | 4 Comments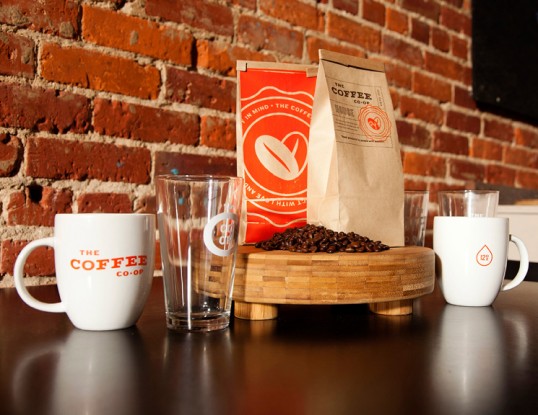 Designed by by Jake Dugard | Country: United States
"The Coffee Co•Op is a coffee shop devoted to bringing people quality products and a unique environment. The class assignment was to create a branding campaign and the collateral includes a menu, coffee bags, glasses, and cups."
November 28, 2011 | 4 Comments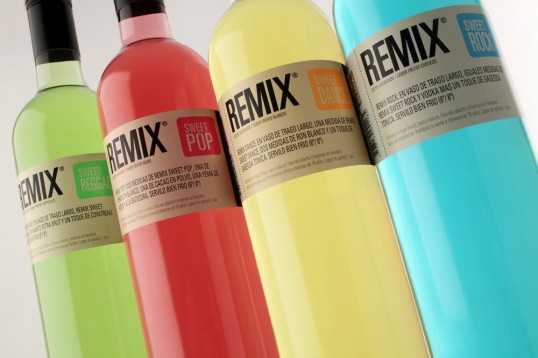 Designed by Guillo Milia | Country: Argentina
The label design for Remix is inspired by an entry ticket to a concert or music festival. Both the target and the end consumers are closely related to this world, for this reason we named each flavour based on a particular musical style.
November 28, 2011 | 4 Comments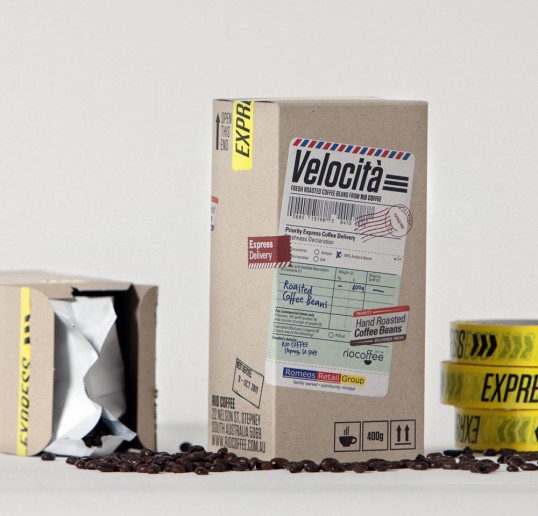 Designed by Voice | Country: Australia
"Velocità is all about fresh and locally roasted coffee that is delivered direct to the shelf. Velocità (Italian for 'speed') takes the form of an express courier parcel. To emphasise the freshness of the coffee, each pack is labeled with bespoke hand-applied stamps that display the date of roasting and best before dates, and sealed with a custom-made 'express' adhesive tape."
November 25, 2011 | 2 Comments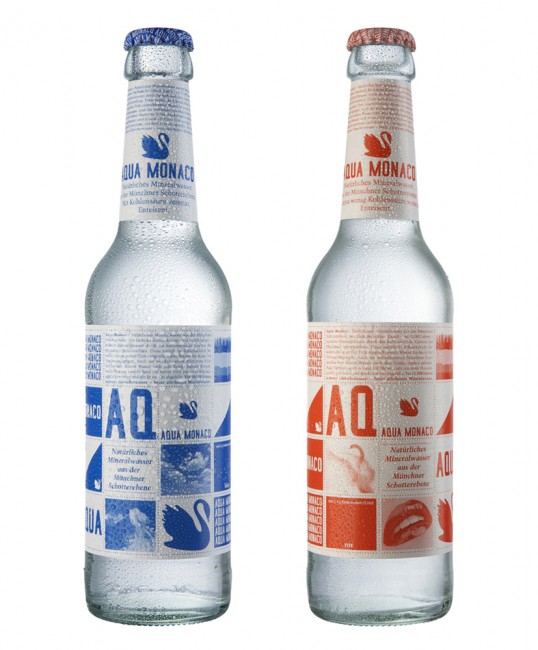 Designed by Schmidt/Thurner/von Keisenberg | Country: Germany
Natural Mineral Water Aqua Monaco is not only of special origin but also shows a challenging branding.
The glacier water's source is situated in the "Münchner Schotterebene" which makes it a real Munich product. The world famous Munich beers use the same water which is more than 10.000 years old and a left over from the last huge glaciers. Aqua Monaco is captured pure and clean in over 150 meters under ground.
November 18, 2011 | 1 Comment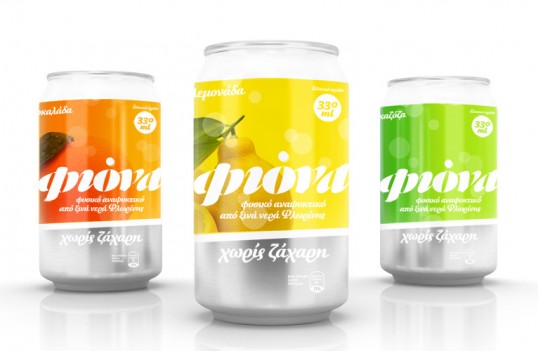 Designed by Bob Studio | Country: Greece
"Brand identity for Fiona Natural Soda, including logo, stationery, website and a series of packaging for a refreshment company."