November 28, 2011 | 4 Comments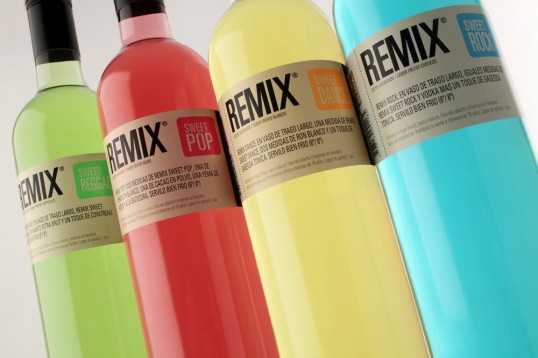 Designed by Guillo Milia | Country: Argentina
The label design for Remix is inspired by an entry ticket to a concert or music festival. Both the target and the end consumers are closely related to this world, for this reason we named each flavour based on a particular musical style.
November 28, 2011 | 4 Comments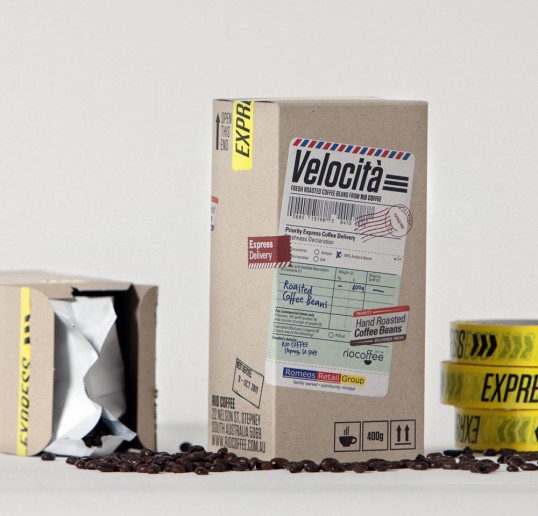 Designed by Voice | Country: Australia
"Velocità is all about fresh and locally roasted coffee that is delivered direct to the shelf. Velocità (Italian for 'speed') takes the form of an express courier parcel. To emphasise the freshness of the coffee, each pack is labeled with bespoke hand-applied stamps that display the date of roasting and best before dates, and sealed with a custom-made 'express' adhesive tape."
November 25, 2011 | 2 Comments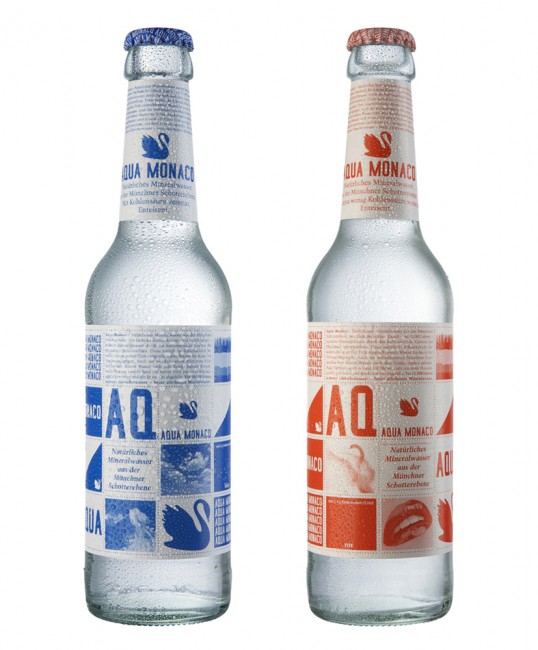 Designed by Schmidt/Thurner/von Keisenberg | Country: Germany
Natural Mineral Water Aqua Monaco is not only of special origin but also shows a challenging branding.
The glacier water's source is situated in the "Münchner Schotterebene" which makes it a real Munich product. The world famous Munich beers use the same water which is more than 10.000 years old and a left over from the last huge glaciers. Aqua Monaco is captured pure and clean in over 150 meters under ground.
November 18, 2011 | 1 Comment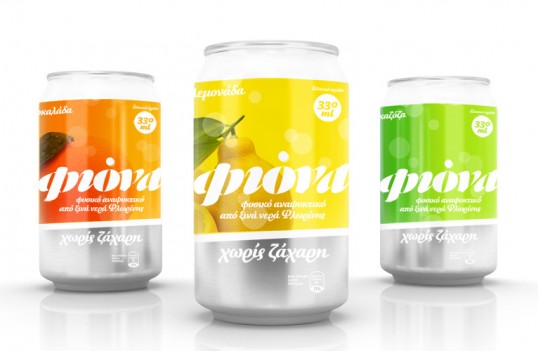 Designed by Bob Studio | Country: Greece
"Brand identity for Fiona Natural Soda, including logo, stationery, website and a series of packaging for a refreshment company."
November 17, 2011 | 15 Comments
Designed by Grisha Sorokin | Country: Russia
Packaging for coffee take away cups. The ingredients of each drink is illustrated on the cup to show that Shokoladnica provides quality coffee with deep knowledge of the best practice and to make each cup.
November 16, 2011 | 18 Comments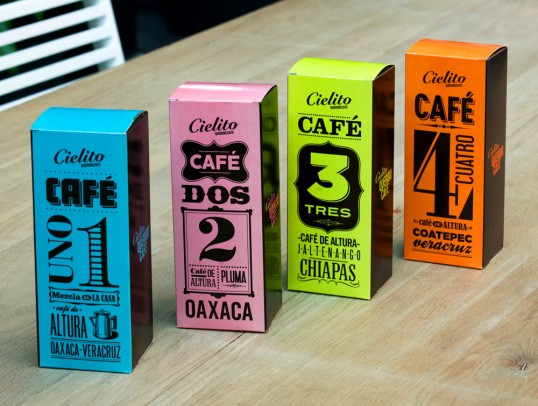 Designed by Cadena+Asoc. Branding | Country: Mexico
CIELITO ® it is a Latin American reinvention of the coffeehouse experience. A place that surprises, comforts and engages all senses through its space, aroma, taste, color, and histories.
October 27, 2011 | 4 Comments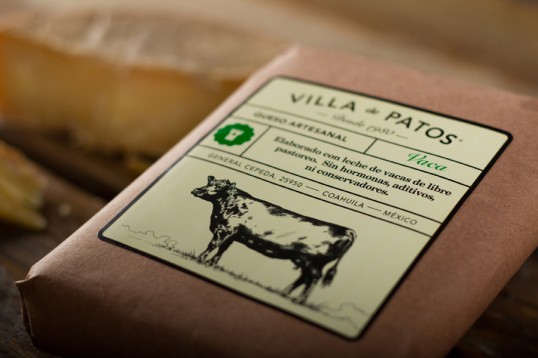 Designed by Savvy Studio | Country: Mexico
"Villa de Patos is a family owned business founded in 1980 which aims to provide natural, healthy, fine products made with traditional Mexican techniques and the welfare of the environment in mind.
Illustration, handmade products, classic typefaces and photographs taken by the owners at different times, are the graphic elements used for the development of Villa de Patos brand identity."
October 23, 2011 | 14 Comments
Designed by Peter Gregson | Country: Serbia
"Peter Gregson designed a series of 6 different Coca-Cola cans for the celebration of Coca Cola's 125th anniversary. We used old Coca-Cola ads and posters (from 1930's, 1940's) and implemented them in order to create the can that would remind of the Coca Cola's longevity and, at the same, be something completely new."
October 15, 2011 | 1 Comment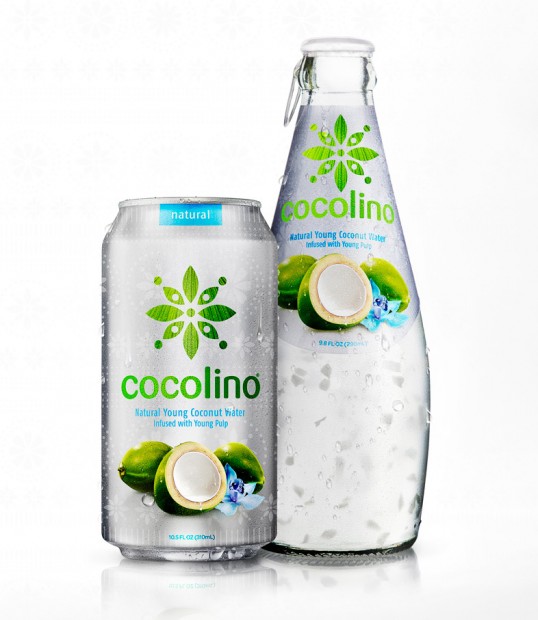 Designed by Marx Design | Country: New Zealand
"Bebida Tropical enlisted the help of Marx Design to develop a new coconut water brand for the Dubai market. Cocolino was the result, designed in two formats: glass bottle and aluminium can. To represent Cocolino's inherent freshness and purity, we chose to incorporate elements from nature into the design. Fresh green coconuts, a blue tropical orchid and a palm leaf texture running through the logo, help communicate the source of the product as well as its refreshing and wholesome properties. To compliment those blue/green shades, we decided to use a crisp metallic silver as a background, overlaid with a tone-on-tone pattern. On the raw can substrate version of Cocolino, this pattern becomes more distinct the colder the can gets."
October 6, 2011 | 8 Comments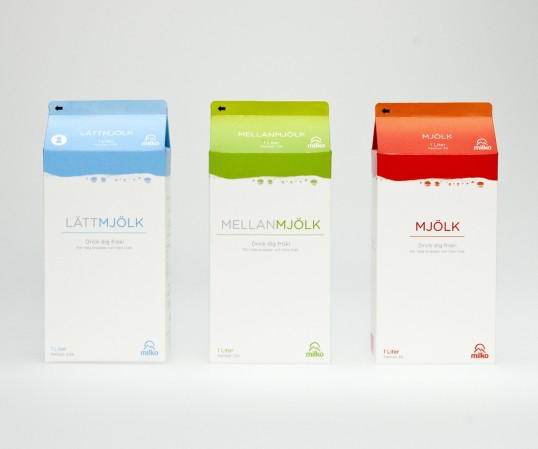 Designed by Lisa Furingsten, Ida Johansson, Stellan Rexmark  & Thomas Björksund | Country: Sweden
"Milko is a Swedish milk producer. There has been a recent downward trend in sales, our task was to make a redesign to boost sales on milk. Bottled water and vitamin supplements have increased in sales, we want to highlight milk as a healthy and natural alternative. By focusing on the freshness we gave a new input on milk."