November 17, 2011 | 15 Comments
Designed by Grisha Sorokin | Country: Russia
Packaging for coffee take away cups. The ingredients of each drink is illustrated on the cup to show that Shokoladnica provides quality coffee with deep knowledge of the best practice and to make each cup.
November 16, 2011 | 18 Comments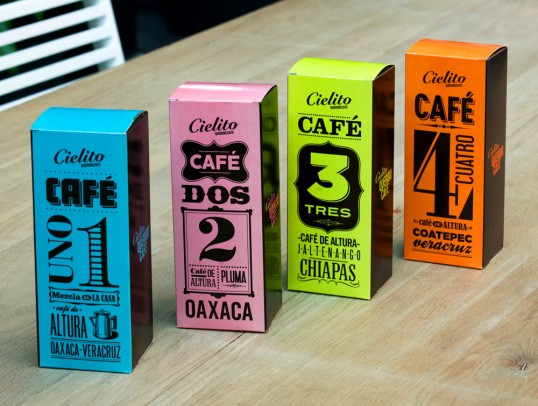 Designed by Cadena+Asoc. Branding | Country: Mexico
CIELITO ® it is a Latin American reinvention of the coffeehouse experience. A place that surprises, comforts and engages all senses through its space, aroma, taste, color, and histories.
October 27, 2011 | 4 Comments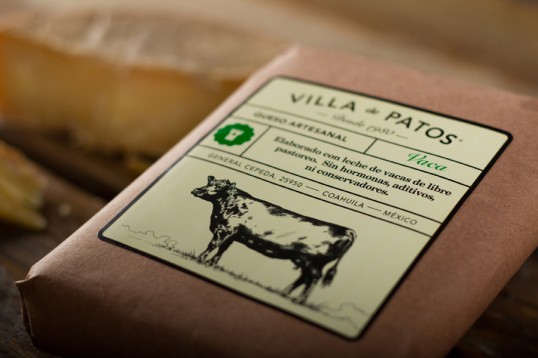 Designed by Savvy Studio | Country: Mexico
"Villa de Patos is a family owned business founded in 1980 which aims to provide natural, healthy, fine products made with traditional Mexican techniques and the welfare of the environment in mind.
Illustration, handmade products, classic typefaces and photographs taken by the owners at different times, are the graphic elements used for the development of Villa de Patos brand identity."
October 23, 2011 | 14 Comments
Designed by Peter Gregson | Country: Serbia
"Peter Gregson designed a series of 6 different Coca-Cola cans for the celebration of Coca Cola's 125th anniversary. We used old Coca-Cola ads and posters (from 1930's, 1940's) and implemented them in order to create the can that would remind of the Coca Cola's longevity and, at the same, be something completely new."
October 15, 2011 | 1 Comment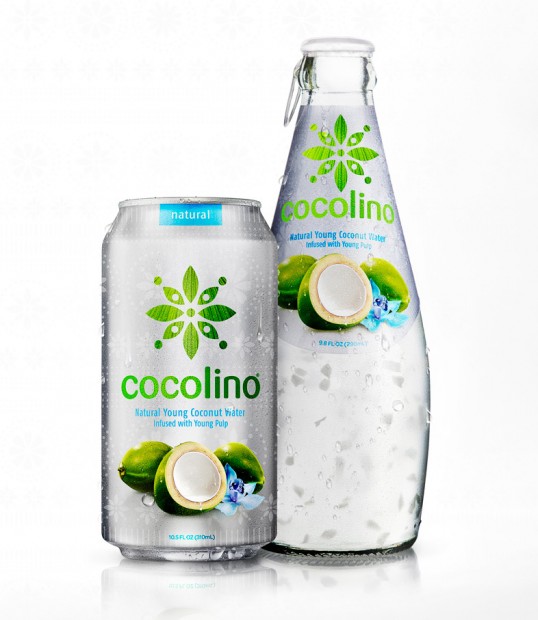 Designed by Marx Design | Country: New Zealand
"Bebida Tropical enlisted the help of Marx Design to develop a new coconut water brand for the Dubai market. Cocolino was the result, designed in two formats: glass bottle and aluminium can. To represent Cocolino's inherent freshness and purity, we chose to incorporate elements from nature into the design. Fresh green coconuts, a blue tropical orchid and a palm leaf texture running through the logo, help communicate the source of the product as well as its refreshing and wholesome properties. To compliment those blue/green shades, we decided to use a crisp metallic silver as a background, overlaid with a tone-on-tone pattern. On the raw can substrate version of Cocolino, this pattern becomes more distinct the colder the can gets."
October 6, 2011 | 8 Comments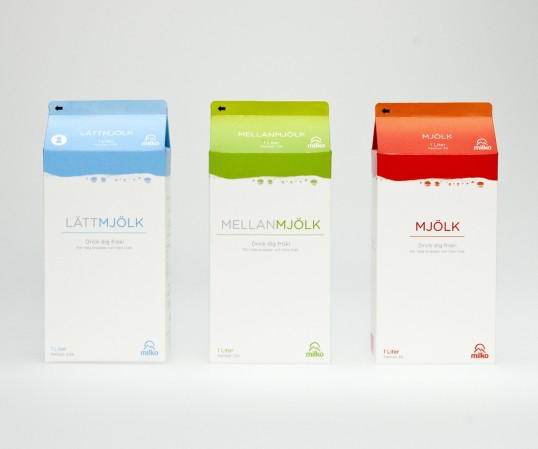 Designed by Lisa Furingsten, Ida Johansson, Stellan Rexmark  & Thomas Björksund | Country: Sweden
"Milko is a Swedish milk producer. There has been a recent downward trend in sales, our task was to make a redesign to boost sales on milk. Bottled water and vitamin supplements have increased in sales, we want to highlight milk as a healthy and natural alternative. By focusing on the freshness we gave a new input on milk."
October 5, 2011 | 2 Comments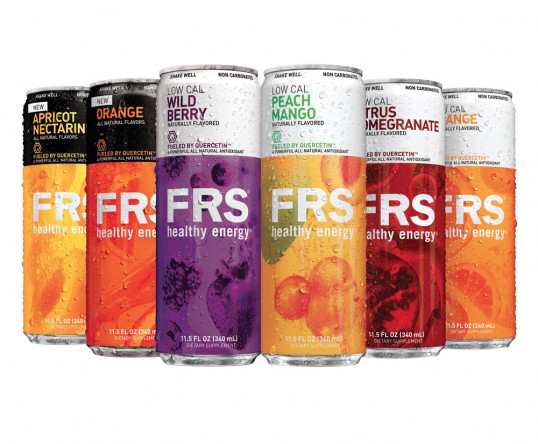 Designed by Hybrid Design | Country: United States
"As the brand increased exposure and popularity, FRS wanted to bring new audiences into the brand who were looking for a healthy performance beverage with great taste.
Hybrid Design, San Francisco, amplified the flavor appeal by redesigning their core packaging to feel less like a supplement and more like a flavorful beverage. "We considered their top selling flavors as well as new additions to the line, and looked to visually represent the fruit juices in each flavor through the use of delicious imagery and bright colors" said Dora Drimalas, partner, Hybrid Design.
Six single serve 11.5 cans now feature bold fruit graphics and a color palette which evoke their natural fruit flavors and refreshing taste."
September 30, 2011 | 7 Comments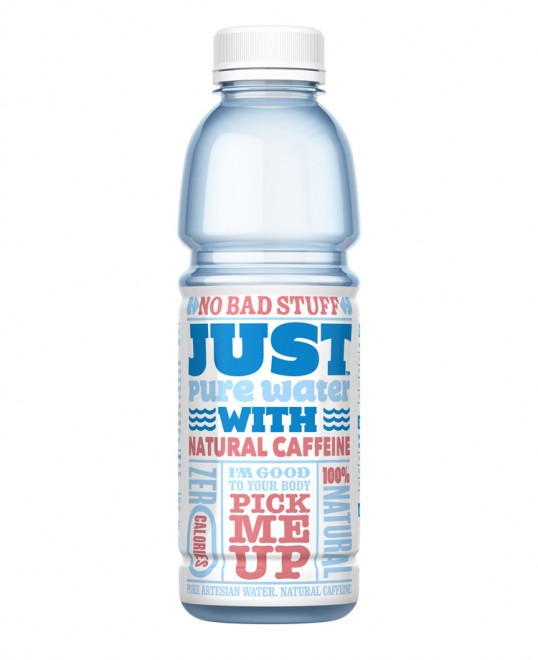 Designed by Interabang | Country: United Kingdom
Branding and packaging design for a new caffeinated water – JUST – the first of its kind available in the UK.
September 29, 2011 | 6 Comments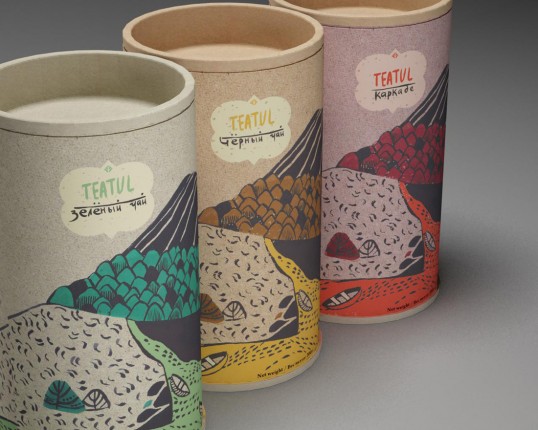 Designed by Khadia Ulumbekova | Country: Russia
"The brief was to create a package for three varieties of tea (black, green and hibiscus). Natural, eco-friendly colors and textures were used requiring less energy and chemicals. Designed with the utmost care of nature in mind."
September 27, 2011 | 8 Comments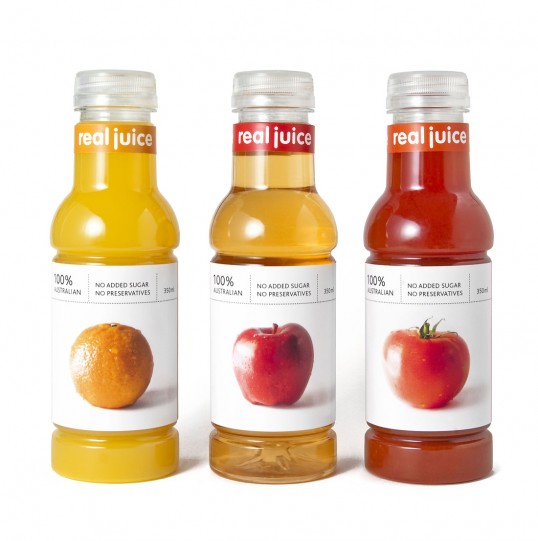 Designed by Julian Yeo | Country: Australia | Font: VAG Rounded
"The brand is named Real Juice with the idea of how the brand should be. That is friendly and subtly quirky. 'VAG Rounded' is used for the logotype to suit the characteristics of the brand. Real Juice is aimed at mid market consumers. I wanted to create a sense of familiarity and comfort by borrowing the fundamental aesthetics of real fruits. That is achieved through minimal and careful execution via photography and typography."