June 7, 2011 | No Comments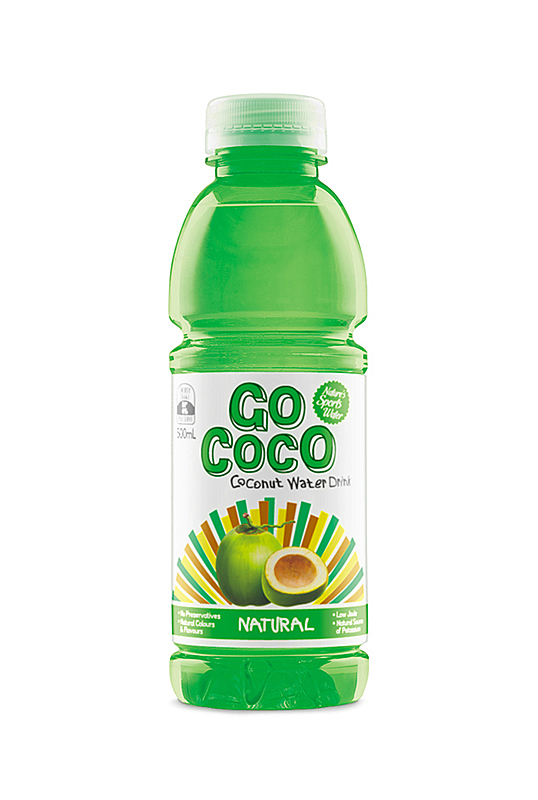 Designed by War Design | Country: Australia
Fun, upbeat label design from War Design for Go CoCo. "Nothing sings summer like P&N Beverages new coconut flavoured water, Go CoCo. We had a ball imagining ourselves sitting on a tropical beach whilst designing the identity and packaging."
June 3, 2011 | 5 Comments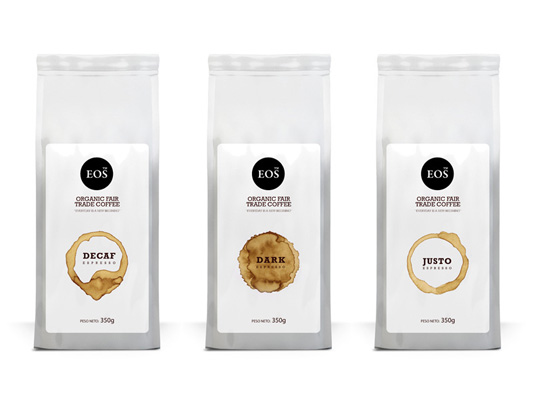 Designed by Noem9 Studio | Country: Spain
"The alarm might go off at 5:00 a.m., but the day doesn't start until the French press offers up that nutty cup of morning fuel. From the first sip, the discerning coffee drinker knows that no matter what the day holds, she's ready for it now.
Even better, she knows that she can face the world in good conscience: grown organically, distributed via fair trade and in packaging meant to reduce its carbon footprint. Eos represents the sensibilities of an enlightened, modern international food company – even its name (the Greek goddess of dawn) suggests a new beginning. With a nod to simple design elements and exotic roasts, the brand stands out for its flavor, not for fancy packaging."
May 31, 2011 | 7 Comments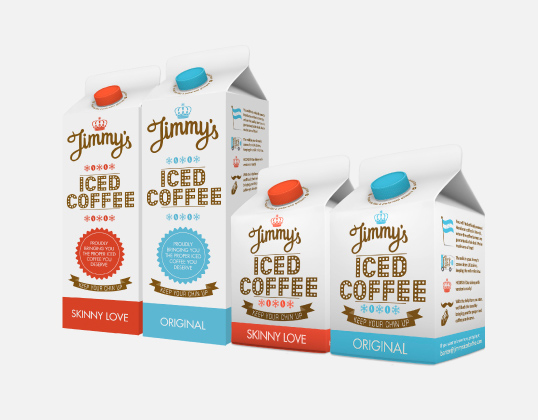 Designed by Interabang | Country: United Kingdom
"Jimmy's mission is to bring proper off-the-shelf iced coffee to the people of the United Kingdom and beyond. Launched in Selfridges and Harvey Nichols then rolled out across the UK's supermarkets, shops and festivals."
May 27, 2011 | 4 Comments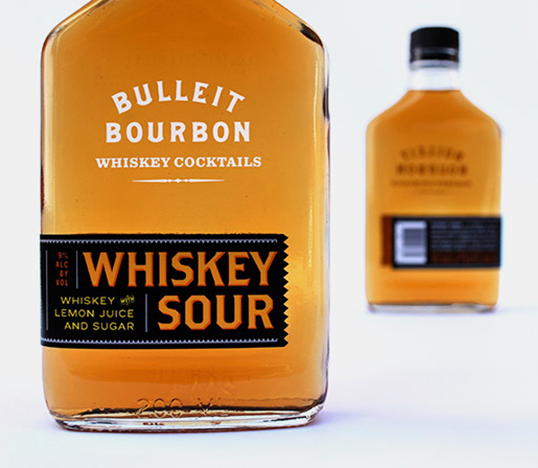 Designed by Nathan Godding | Country: United States
"I created a line of ready to drink whiskey sours from Bulleit Bourbon. I also designed a jug of non-alcoholic sour mix to compliment this new brand extension. I used elements from the original Bulleit packaging such as a wrap-around label and decorative borders to aid in brand recognition, while eclectic typography references the rich history of bourbon whiskey… but with a modern twist."
May 25, 2011 | 2 Comments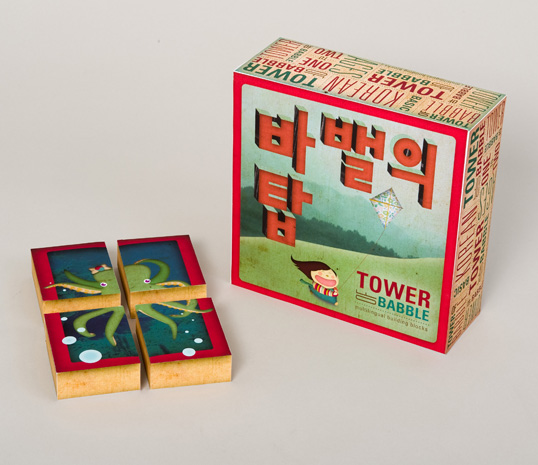 Designed by Monica O | Country: United States
"This assignment was to create a game called Tower of Babble which is a building block game for a language of our choice. I decided to choose Basic Korean for children ages 1-2 that requires them to put these blocks together to form an image. Once it is done, you flip the game pieces to find the corresponding word in Korean and the English translation. I chose to illustrate kid-friendly illustrations and chose a color palette that references the Korean flag."
May 23, 2011 | 1 Comment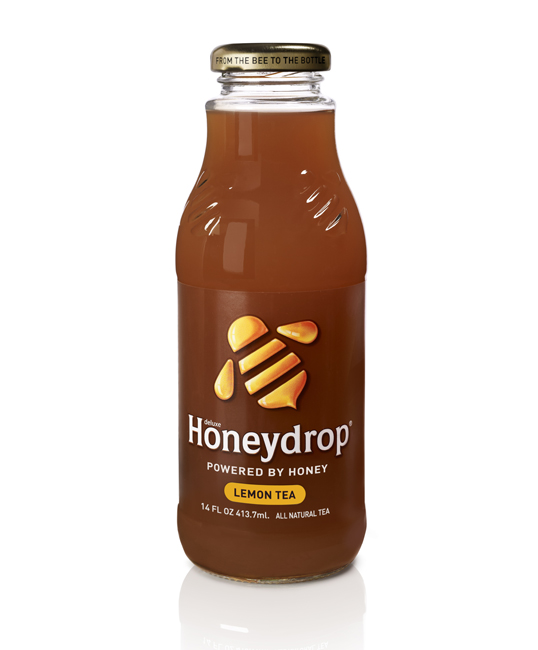 Designed by Monday Collective | Country: United States
"After two years on the market, Honeydrop realized it needed to simplify its messages. Its central brand concept – the only ready to drink brewed tea and juice sweetened solely with real honey – needed to be expressed in a way that connects with the natural beverage consumer, while differentiating within an overcrowded and fast growing natural beverage category. A new custom designed glass bottle gives Honeydrop a more natural and premium feel; a clear label allows for product transparency; a bee icon redesigned to have more character and look like real honey; a simple system for range differentiation; and new copy including "from the bee to the bottle". All of which sends a clear, unified message that Honeydrop is made with real honey."
May 10, 2011 | 8 Comments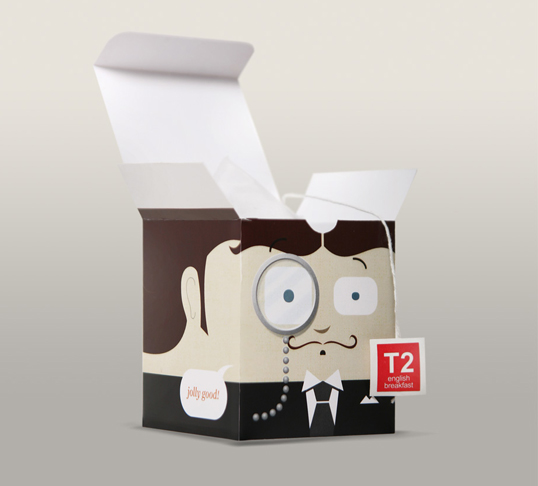 Designed by Grain Creative | Country: Australia
"As part of Grain Creative's 2011 new business plan we brainstormed what type of gift we could send out to potential new business clients. We understand how busy a working day can be so our objective was to find a way to introduce ourselves to these potential clients in less than five minutes. Using a selection of tea from T2 we created four individual tea boxes and personified them to reflect the names of the following popular flavours of tea: Gorgeous Geisha, English Breakfast, Chai and French Earl Grey. Each box holds a few tea bags and a small scroll showing images of recently completed work with an invitation to 'sit down for 5 minutes with a cup of tea and learn more about us'."
May 8, 2011 | 3 Comments
Designed by Robinsson Cravents | Country: Colombia
"A new pizza brand where I designed the visual identity. My inspiration was the colour of traditional pizzeria ingredients such as cheese, tomato, peppers, salami and also the classic pizza form itself."
April 24, 2011 | 3 Comments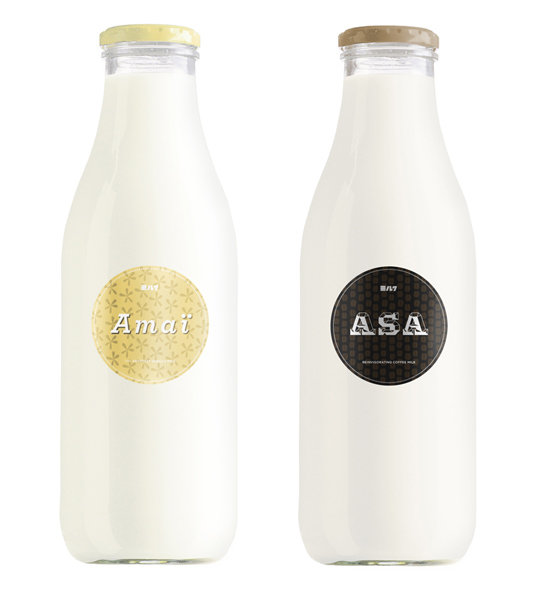 Designed by Michela Monterosso | Country: Italy
"I created a concept series of flavored milk with Japanese names. I imagined these bottles and cartons being sold in a cute artisan shop in Tokyo, maybe along with biscuits and teas.
I chose some Japanese words to represent the feeling of each milk. Amai (meaning sweet) for the vanilla one. Asa (meaning morning) for the coffee flavour milk. Shizuku (meaning drop) for strawberry. Midori (meaning green) for the green tea milk."
April 22, 2011 | 4 Comments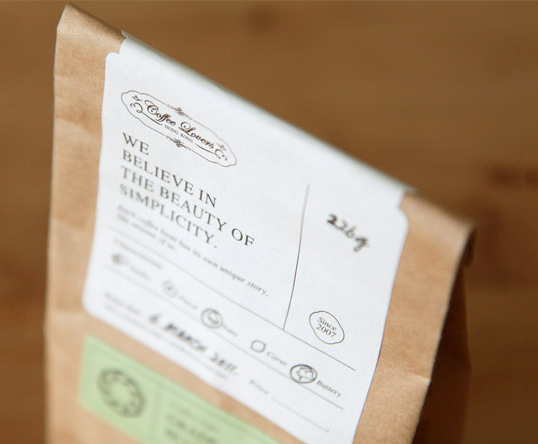 Designed by gardens&co. | Country: Hong Kong
"Coffee Lovers provides single origin coffee beans with its signature roast. We worked closely with the owner to re-develop the brand image from strategy, branding, packaging to website. After many hours of cupping, we brewed a unique packaging system to indicate the characters of different beans. At the same time, each type of coffee bean has its own symbol to visualize the favor. The selection of the design direction, colors and materials were based on the company philosophy – The Beauty of Simplicity. We tried to keep our marks as minimal as possible."