April 3, 2011 | 2 Comments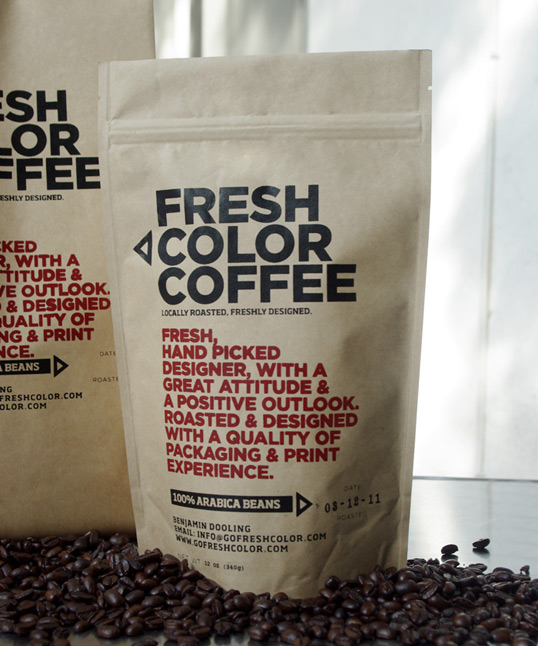 Designed by Benjamin Dooling | Country: United States | Fonts used: Gotham, Soho
"Designed and screen printed on kraft paper stand-up pPouches and gusseted bags filled with locally roasted coffee, with a message aimed at specific target audiences emphasizing on the skill set of typography, packaging and hands on creativity.
The design allows for placement of a "date roasted" area by using a traditional alphanumeric stamp giving a very custom and authentic effect on a carefully crafted bag.
Word play and large type throughout the packaging to reinforce portfolio and website theme of FreshColor (recently moved to benjamindooling.com).
Inside of the bag contains a small card reading "lets talk over a cup of coffee"."
March 30, 2011 | 4 Comments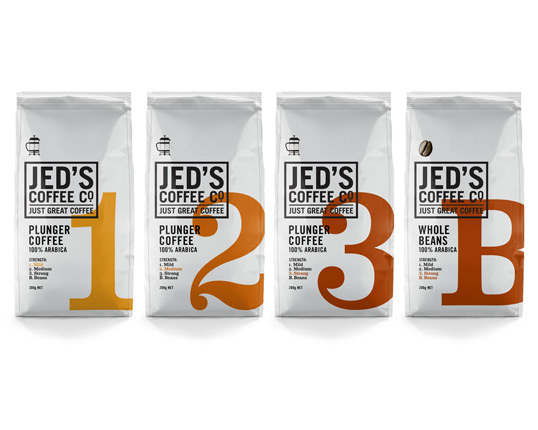 Designed by Shine | Country: New Zealand
"The mainstream coffee segment in New Zealand had the potential to be stimulated by an exciting new product that did not confine itself to the old category norms.
The opportunity was to demystify the Roast and Ground category by removing the coffee  jargon, be more open and informative to the consumer. Jed's Coffee Co. stands for Just Great Coffee.
Easy to follow design points you to plunger/filter or beans and takes you through the 3 easy steps in strength – mild, medium and strong.
With a clean, modern look, Jed's is designed to ping out on shelf in a heavily cluttered market."
March 28, 2011 | 3 Comments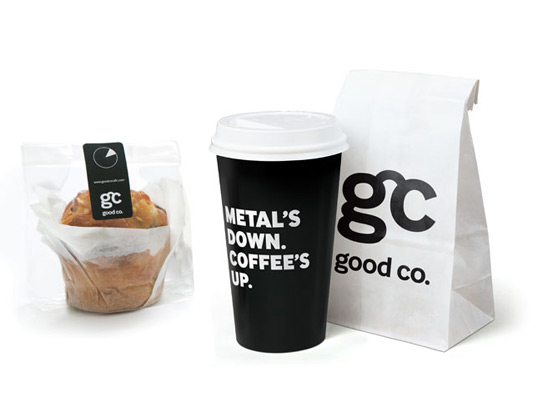 Designed by Landor | Country: Australia
"o give the brand its voice, we took inspiration from the shops' office-lobby locations and borrowed the corporate speak that a professional endures daily. The name we chose, Good Company Coffee, or Good Co. for short, is a dual play on the ideas of "being in good company" and "enjoying good coffee." Language plays an important role in the expression of the Good Co. brand, and through the use of double meanings and wordplay, we turned business jargon into dryly comedic, relevant commentary that also describes the varieties of coffee. The brand voice works in tandem with a black-and-white illustration–based visual style that similarly draws from corporate culture with infographics, iconography, stylized charts, and graphs. From the store environment, menus, packaging, and barista behavior—it all adds up to a strong and entertaining experience."
March 28, 2011 | 2 Comments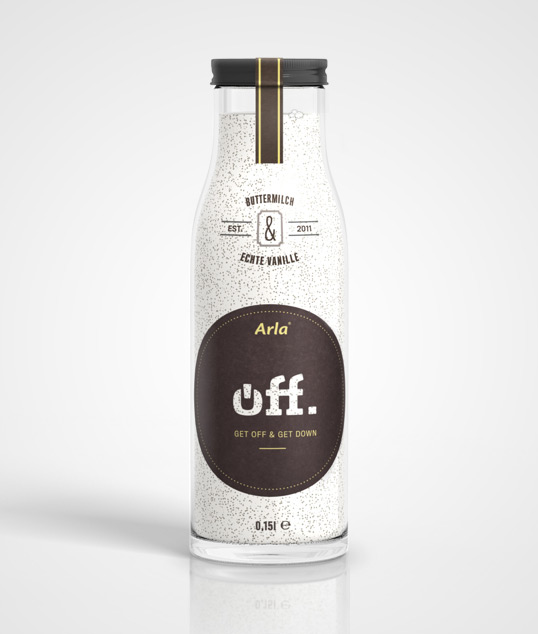 Designed by Julian Hrankov | Country: Germany
"Off. was developed as a concept buttermilk drink (with real vanilla) for Arla Foods.
Off. acts as a counterpart to the oversaturated market & philisophy of energy drinks/products. Instead of always pushing forward, Off. encourages the opposite, get offline, unplug. Take a little time off and recharge your batteries naturally, with the aid of Off."
March 22, 2011 | 6 Comments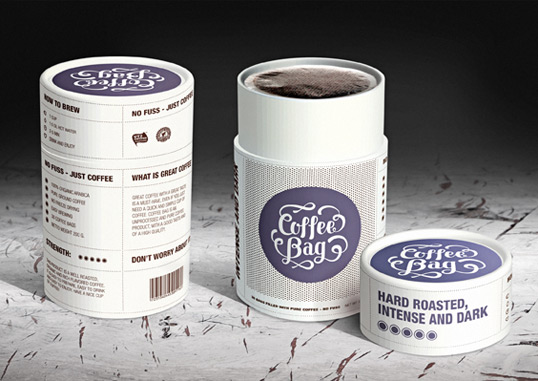 Designed by Sofie Ehlers | Country: Denmark
Coffee Bag is a fictitious brand of instant coffee which is packaged in individual mesh bags, and is brewed the same way you would tea.
March 16, 2011 | 2 Comments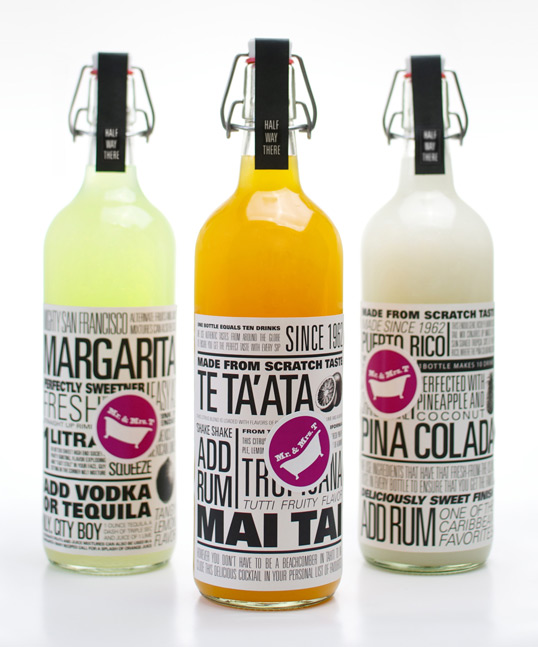 Designed by Kasper Vindeloev, Asger Hagemann, Kristoffer Hvitfeldt & Stefan Björklund | Country: Denmark
A student project for Mr. and Mrs. T drink mix. The assignment was to redesign the bottles and graphics for the European market.
March 11, 2011 | 10 Comments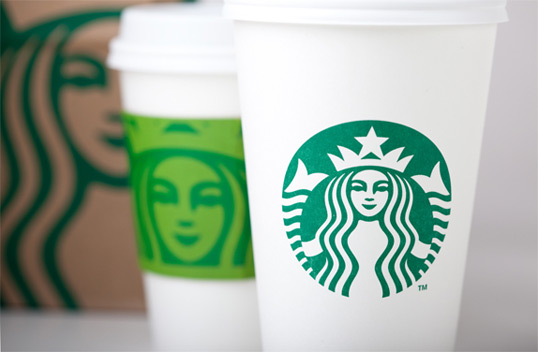 Designed by Starbucks & Lippincott | Country: United States
"From the start, we wanted to recognize and honor the important equities of the iconic Starbucks logo. So we broke down the four main parts of the mark — color, shape, typeface and the Siren. After hundreds of explorations, we found the answer in simplicity. Removing the words from the mark, bringing in the green, and taking the Siren out of her ring. For forty years she's represented coffee, and now she is the star.
The details came next. The 20-year old logo was built in the early days of AutoTrace and it showed — points everywhere. We improved composition, brought in more sophisticated stroke width and spacing and a smoother line flow. When it came to her — the Siren — we enhanced her form in subtle ways, smoothing her hair, refining her facial features, weighting the scales on her tail to bring the focus to her face. We enlisted the branding firm of Lippincott to help with these refinements, and give us a better global perspective on the entire identity system."
March 9, 2011 | 1 Comment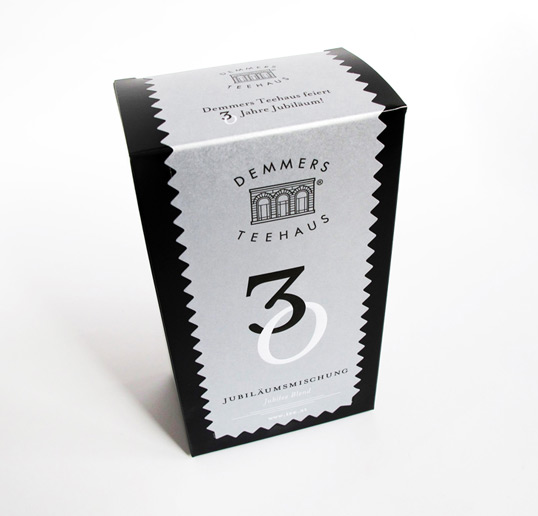 Designed by Anna's Visual Bakery | Country: Hungary
"This tea-packaging was done for the Austrian Demmers Teehaus. The company celebrates its 30th Jubilee this year, and they needed a special package for their Jubilee-blend."
March 8, 2011 | 5 Comments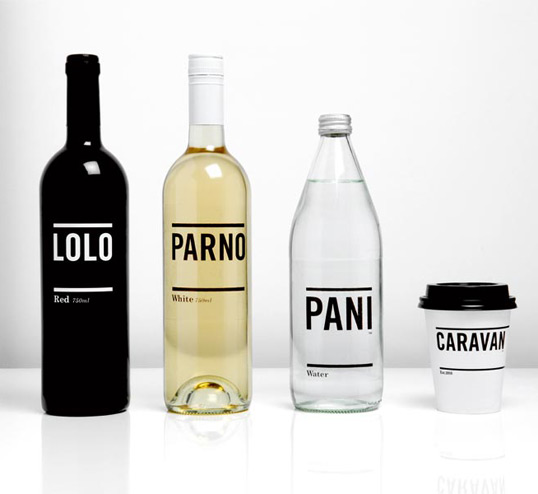 Designed by Inhouse | Country: New Zealand
"London calling… Identity design for new London Roastery, Bar & Restaurant — Caravan. They roast their own coffee on site, the food is universal, inspired by the flavours of the world — and it's all cooked by Miles Kirby, former Head Chef of The Providores. Caravan is contemporary with a nod to the values of a hand-made artisan history. Black thermo ink on a lush matt stock makes for a trailer full of happiness."
March 7, 2011 | 1 Comment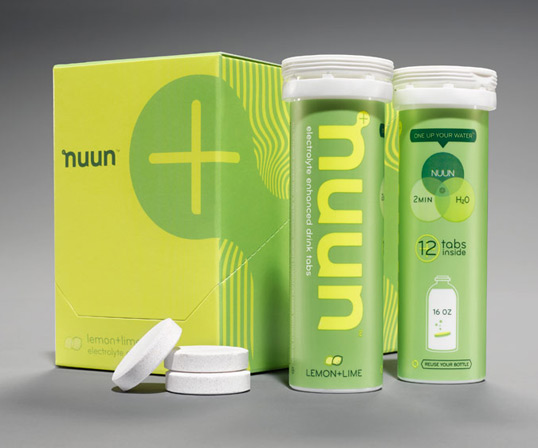 Designed by Creature | Country: United States
Creature, the Seattle and London-based international creative agency has revamped a suite of brand visuals for sports hydration brand, Nuun.
Hot on the heels of its work rebranding Starbuck's-owned, Seattle's Best Coffee, Creature was tasked with evolving Nuun's visual identity to increase appeal on- and offline. Nuun aims to reach a broader demographic of professional, amateur, and aspiring athletes, inviting new users without losing credibility with core customers. The re-brand marks a departure away from the science-heavy nature of the category.