March 7, 2011 | 1 Comment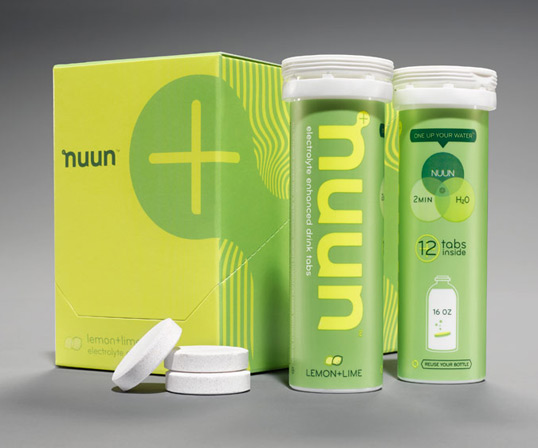 Designed by Creature | Country: United States
Creature, the Seattle and London-based international creative agency has revamped a suite of brand visuals for sports hydration brand, Nuun.
Hot on the heels of its work rebranding Starbuck's-owned, Seattle's Best Coffee, Creature was tasked with evolving Nuun's visual identity to increase appeal on- and offline. Nuun aims to reach a broader demographic of professional, amateur, and aspiring athletes, inviting new users without losing credibility with core customers. The re-brand marks a departure away from the science-heavy nature of the category.
March 6, 2011 | 1 Comment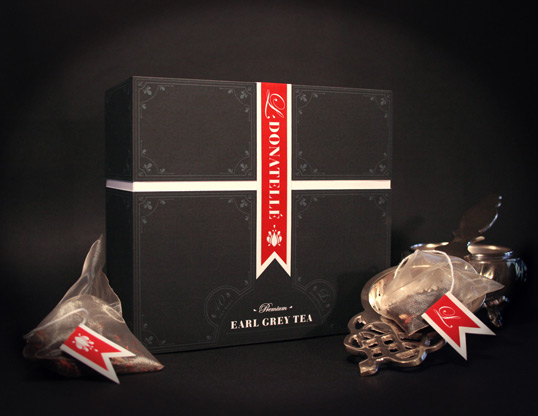 Designed by Adrian Gilling | Country: United States
"L Donatellé is a packaging concept for a line of family-owned, premium teas. For the packaging, I wanted to represent the delicate nature of tea-leaves through the subtle use of ornamentation, while also playing on the bold nature of Earl Grey tea, as reflected in the color scheme and packaging structure."
March 4, 2011 | No Comments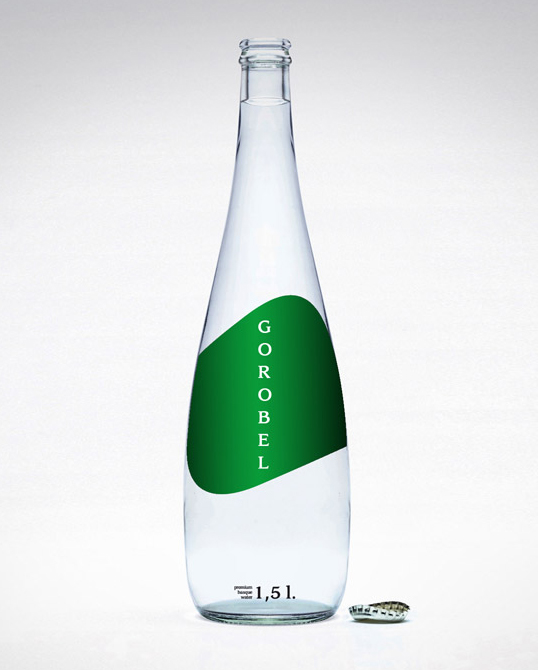 Designed by Isusko | Country: Spain
Packaging proposal for Gorobel, the new brand of premium basque water.
March 2, 2011 | 5 Comments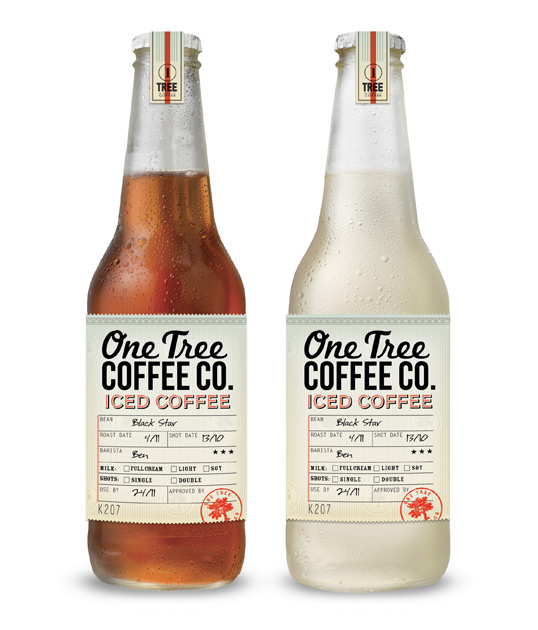 Designed by Boheem | Country: Australia
"One Tree Coffee Co is a boutique Espresso Bar in Newcastle NSW. They offer a small range of quality coffee blends, and wanted to offer their very own iced coffee – bottled in the store and sold within a day. The labels are designed so that they can be easily marked by hand with the details of the contents. The overall aesthetic for One Tree Coffee Co takes reference from the coastal city's coal and steel industries as well as the old railways used for transport of these goods. The design of these labels uses elements found in vintage train tickets and railway signs."
March 1, 2011 | 8 Comments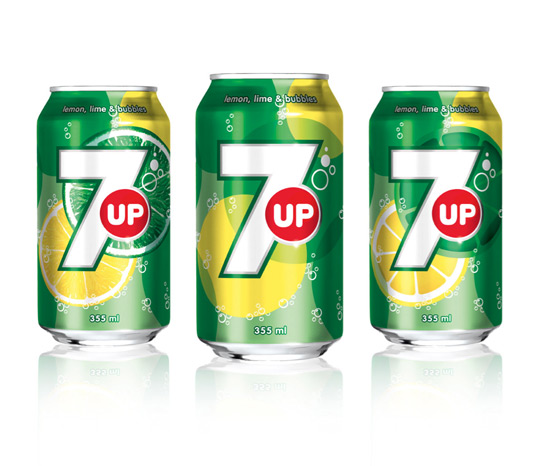 Designed by TracyLocke | Country: United States
"7up has launched a new global brand design created by TracyLocke New York, which is being rolled out in several countries around the world (non-U.S.) where the 7up brand is owned by PepsiCo. The TracyLocke work also includes new point-of-sale and through-the-line imagery.
The design goes back to the core elements that define 7up: lemons, limes, bubbles and refreshment. Beginning with a clear emphasis on the iconic number 7, the packaging brings to life vibrant citrus colors, fun bubbles and a clean, contemporary approach to the logo. Three different styles are available to markets (graphic bubbles, graphic fruit and real fruit) to conform to local packaging rules."
March 1, 2011 | 11 Comments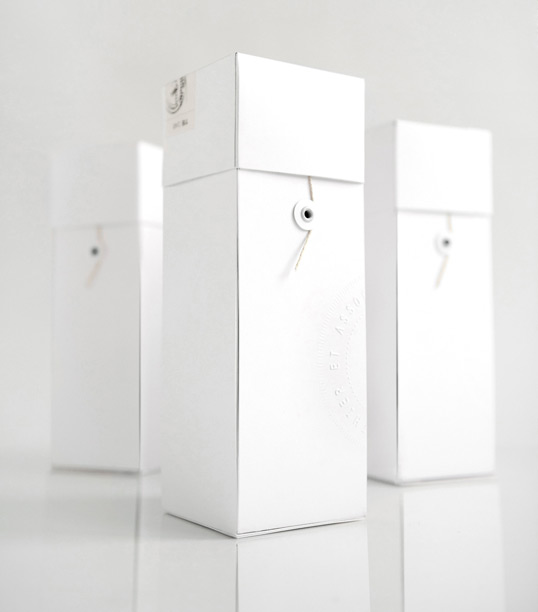 Designed by Gauthier | Country: Canada
"For the New Year, Gauthier has offered to all its clients a glass bottle that had many things to contest.  Let's eliminate plastic bottles and lift our glasses to the power of glass!
Created under the theme of resistance, the box is classic and clean on the exterior.  However, once the bottle is opened, the box pannels laterally detach themselves.  Just like an explosion, the words crash and call to the mass power of water drinkers."
February 27, 2011 | 4 Comments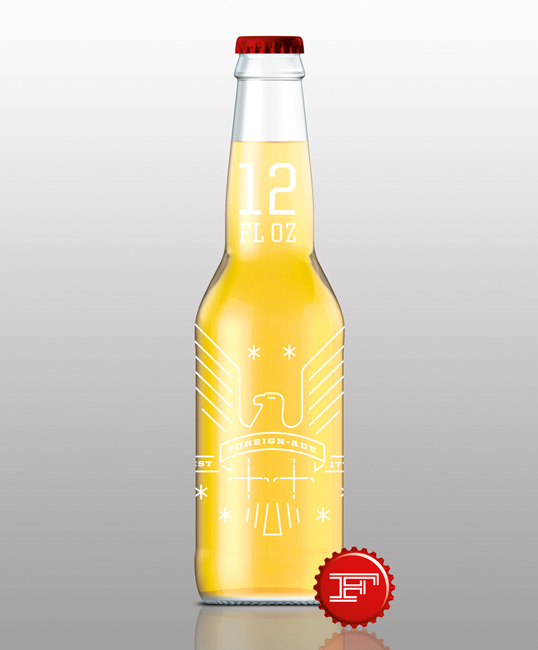 Designed by Taylor Goad | Country: United States
"In the year 2050, America's national debt has reached an all-time high of 150 trillion dollars. As such, they have decided that they can no longer afford traditional foreign aid. Enter Foreign-Ade, a traditional American lemonade designed to win the hearts of the people we're currently invading and terrorizing.
Foreign-Ade is patriotic, propaganda and Americana at it's finest. Foreign-Ade has added electrolytes to convert the infidels to democracy. Scientists speculate that repeated exposure to the drink will actually spread democracy around the world. If nothing else, it quenches a wicked thirst and makes Americans feel better about themselves."
February 24, 2011 | 4 Comments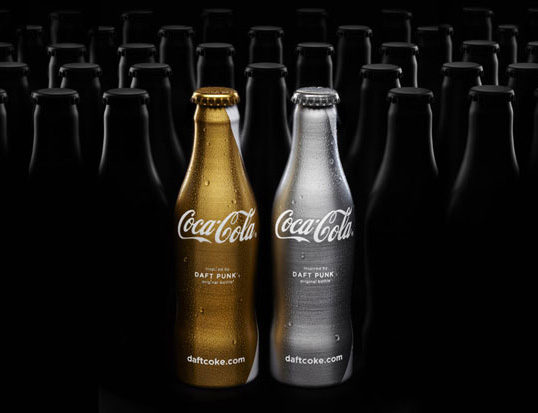 "Following a successful collaboration with Mika in 2010, soft drink giant Coca-Cola follow-up on some exclusively designed bottles with Coca-Cola "Club Coke." Produced in two distinctive colorways based on Daft Punk mimicking the helmets worn by the French duo, the gold and silver bottles will see a limited production run beginning in March 2011. In addition to the general release at clubs, the bottles will be packaged in a collector's box as a set, made available exclusively through colette in Paris. Further information on this project will become available through daftcoke.com, which goes live in a few months."
February 23, 2011 | 4 Comments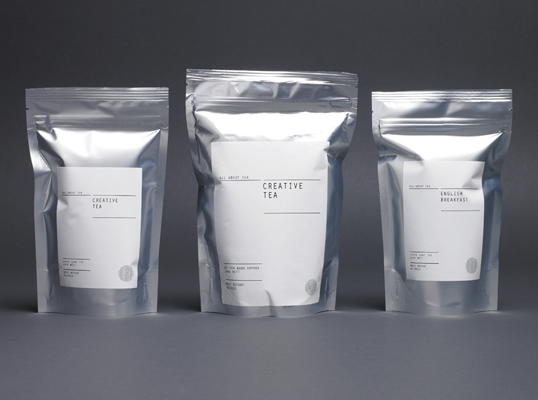 Designed by Moving Brands | Country: United Kingdom
"All About Tea is an expert wholesale tea distributor based in Portsmouth, UK. They source their tea from remote regions, to bring the best of the worlds flavours to a global audience. Their offer extends from classic varieties to specialist blends. Their ambition was to hone their wholesale offer while satisfying the need to reach new audiences. They wanted to keep the warehouse feel but also establish a loyal consumer group who felt they were getting premium quality at wholesale prices.
Moving Brands were tasked with creating a new identity that would stand out in a "sea of sameness." The identity needed to work effectively across their existing wholesale market, and enable them to grow into retail channels. It was also vital to communicate the founder's passion for the art and intricacies of tea.
Our assessment of All About Tea brought to light the company's inherently metronomic delivery, the quality and rigour of their service and products, and their unparalleled passion for tea. We wanted to bring this story and way of operating to the forefront with their new identity."
February 22, 2011 | 7 Comments
Designed by The Official Manufacturing Co. | Country: United States
"After almost a decade of stickered coffee bags, Stumptown's founder Duane Sorensen decided they needed something new. He had a bag with a slit in the front and wanted a way to display a ton of information about growers, farms, flavors, and more. The result was to make colour-coded cards for each region, with latitude/longitude locations, elevations, descriptions and certifications."