March 28, 2011 | 2 Comments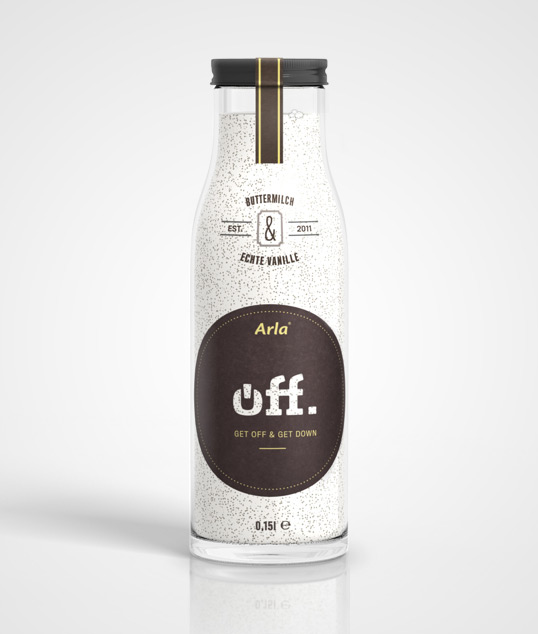 Designed by Julian Hrankov | Country: Germany
"Off. was developed as a concept buttermilk drink (with real vanilla) for Arla Foods.
Off. acts as a counterpart to the oversaturated market & philisophy of energy drinks/products. Instead of always pushing forward, Off. encourages the opposite, get offline, unplug. Take a little time off and recharge your batteries naturally, with the aid of Off."
March 22, 2011 | 6 Comments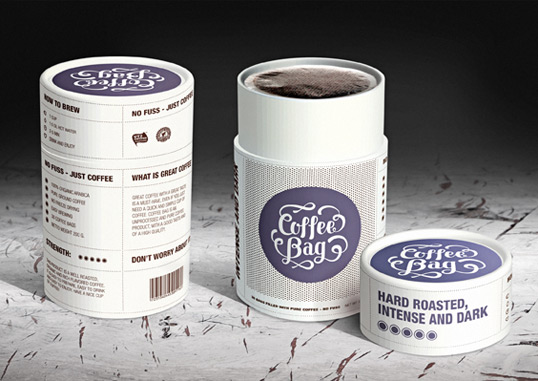 Designed by Sofie Ehlers | Country: Denmark
Coffee Bag is a fictitious brand of instant coffee which is packaged in individual mesh bags, and is brewed the same way you would tea.
March 16, 2011 | 2 Comments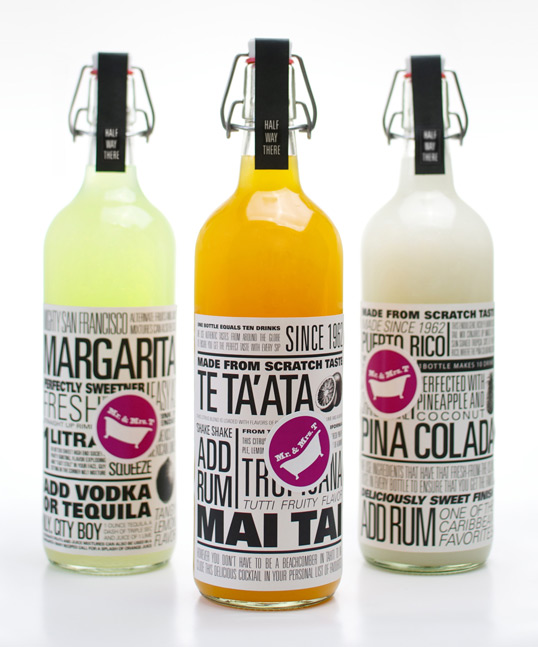 Designed by Kasper Vindeloev, Asger Hagemann, Kristoffer Hvitfeldt & Stefan Björklund | Country: Denmark
A student project for Mr. and Mrs. T drink mix. The assignment was to redesign the bottles and graphics for the European market.
March 11, 2011 | 10 Comments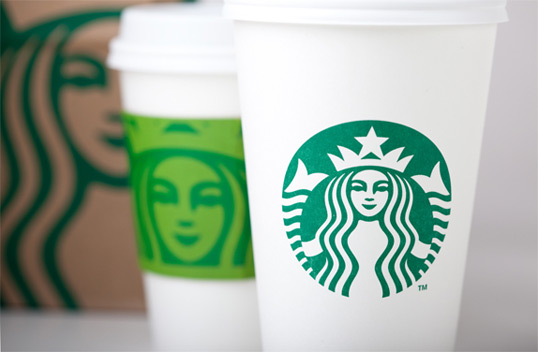 Designed by Starbucks & Lippincott | Country: United States
"From the start, we wanted to recognize and honor the important equities of the iconic Starbucks logo. So we broke down the four main parts of the mark — color, shape, typeface and the Siren. After hundreds of explorations, we found the answer in simplicity. Removing the words from the mark, bringing in the green, and taking the Siren out of her ring. For forty years she's represented coffee, and now she is the star.
The details came next. The 20-year old logo was built in the early days of AutoTrace and it showed — points everywhere. We improved composition, brought in more sophisticated stroke width and spacing and a smoother line flow. When it came to her — the Siren — we enhanced her form in subtle ways, smoothing her hair, refining her facial features, weighting the scales on her tail to bring the focus to her face. We enlisted the branding firm of Lippincott to help with these refinements, and give us a better global perspective on the entire identity system."
March 9, 2011 | 1 Comment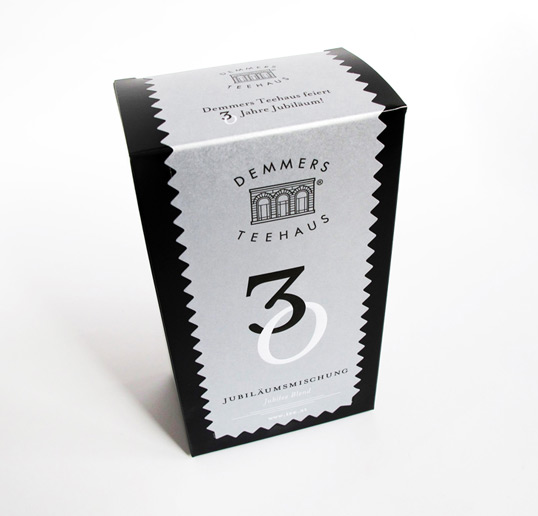 Designed by Anna's Visual Bakery | Country: Hungary
"This tea-packaging was done for the Austrian Demmers Teehaus. The company celebrates its 30th Jubilee this year, and they needed a special package for their Jubilee-blend."
March 8, 2011 | 5 Comments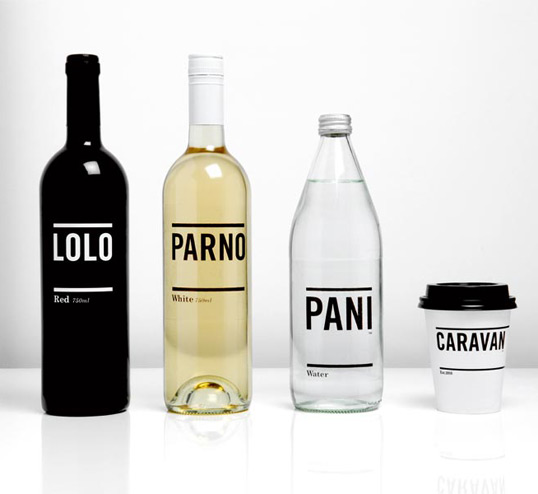 Designed by Inhouse | Country: New Zealand
"London calling… Identity design for new London Roastery, Bar & Restaurant — Caravan. They roast their own coffee on site, the food is universal, inspired by the flavours of the world — and it's all cooked by Miles Kirby, former Head Chef of The Providores. Caravan is contemporary with a nod to the values of a hand-made artisan history. Black thermo ink on a lush matt stock makes for a trailer full of happiness."
March 7, 2011 | 1 Comment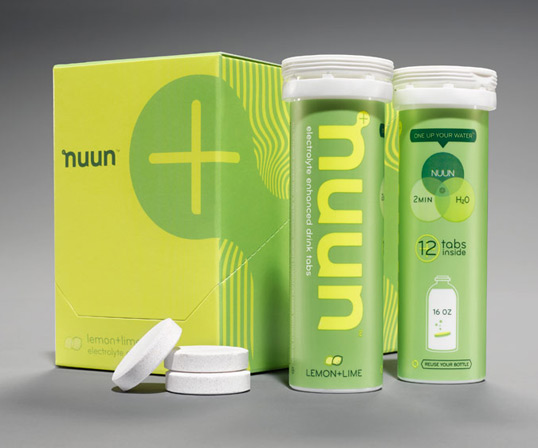 Designed by Creature | Country: United States
Creature, the Seattle and London-based international creative agency has revamped a suite of brand visuals for sports hydration brand, Nuun.
Hot on the heels of its work rebranding Starbuck's-owned, Seattle's Best Coffee, Creature was tasked with evolving Nuun's visual identity to increase appeal on- and offline. Nuun aims to reach a broader demographic of professional, amateur, and aspiring athletes, inviting new users without losing credibility with core customers. The re-brand marks a departure away from the science-heavy nature of the category.
March 6, 2011 | 1 Comment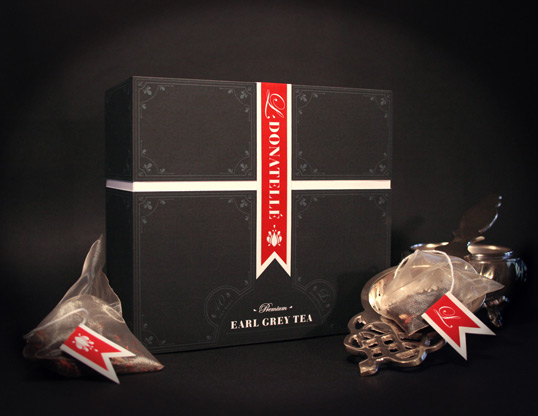 Designed by Adrian Gilling | Country: United States
"L Donatellé is a packaging concept for a line of family-owned, premium teas. For the packaging, I wanted to represent the delicate nature of tea-leaves through the subtle use of ornamentation, while also playing on the bold nature of Earl Grey tea, as reflected in the color scheme and packaging structure."
March 4, 2011 | No Comments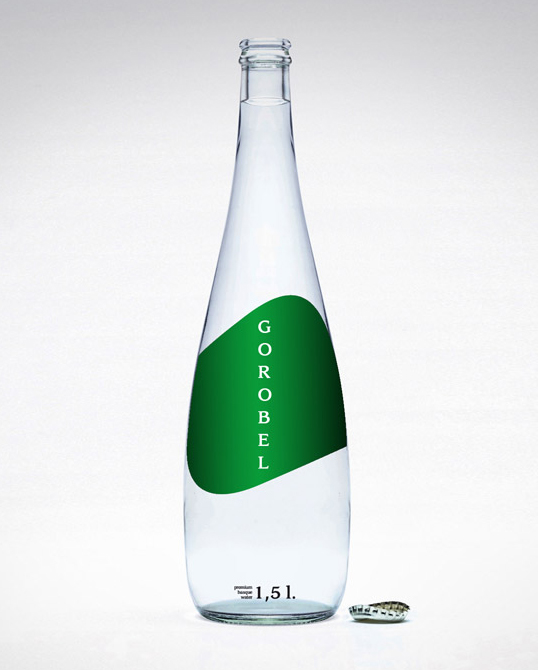 Designed by Isusko | Country: Spain
Packaging proposal for Gorobel, the new brand of premium basque water.
March 2, 2011 | 5 Comments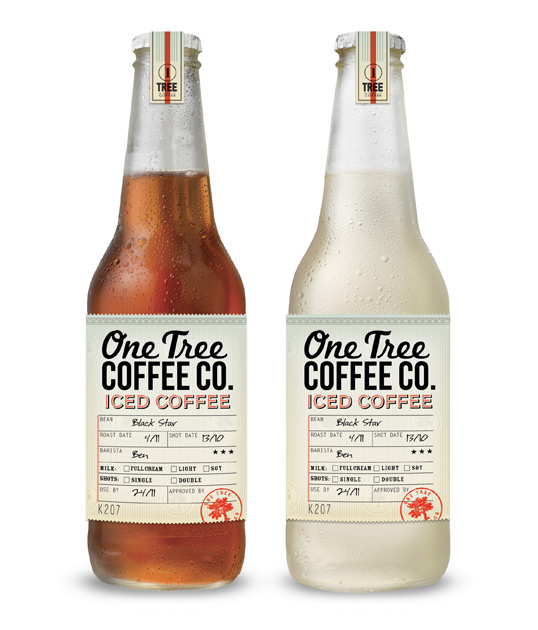 Designed by Boheem | Country: Australia
"One Tree Coffee Co is a boutique Espresso Bar in Newcastle NSW. They offer a small range of quality coffee blends, and wanted to offer their very own iced coffee – bottled in the store and sold within a day. The labels are designed so that they can be easily marked by hand with the details of the contents. The overall aesthetic for One Tree Coffee Co takes reference from the coastal city's coal and steel industries as well as the old railways used for transport of these goods. The design of these labels uses elements found in vintage train tickets and railway signs."