January 10, 2011 | No Comments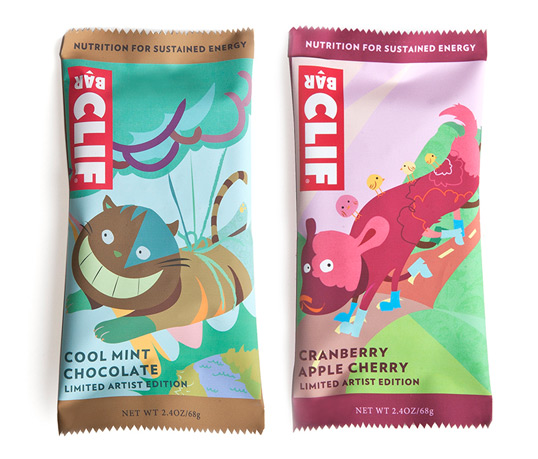 Designed by Heesun Kim | Country: United States
"Artist Edition Clif Bar: The goal was to create a limited artist edition Clif Bars for two of the flavors. As seen by "Cool Mint Chocolate" and "Cranberry Apple Cherry" flavors, the color palette reflects on the flavors. The concept was to show ordinary animals doing extraordinary things with the help of Clif Bars."
January 6, 2011 | 3 Comments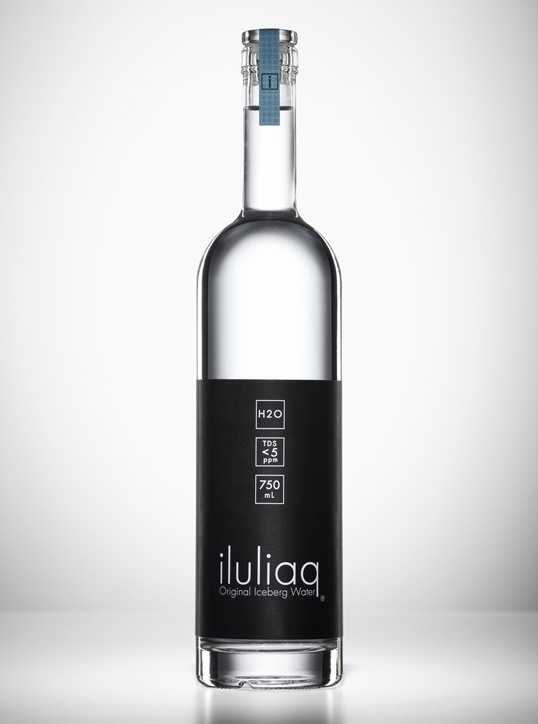 Designed by Fairly Painless Advertising | Country: United States
"Pure. Rare. Reborn. Original iceberg water from Greenland."
December 23, 2010 | 8 Comments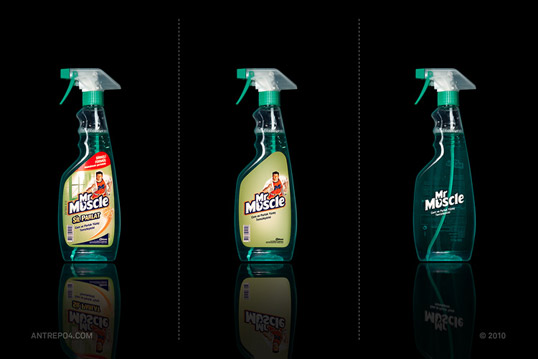 Produced by Antrepo | Country: Turkey
"Our latest project is about simplicity and we try to find alternate simple versions for some package samples of international brands. We think almost every product needs some review for minimal feeling."
December 23, 2010 | No Comments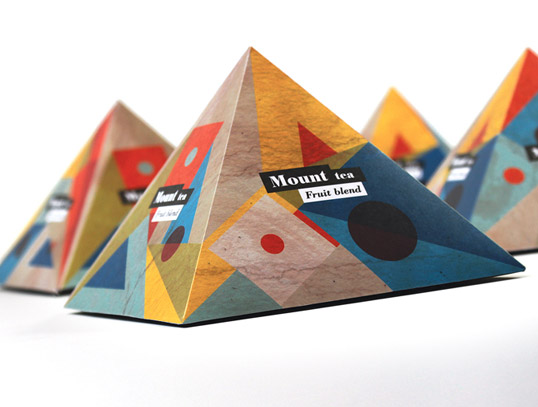 Designed by Klee | Country: The Netherlands
"Mount tea Germany asked Elroy Klee to develop a distinctive packaging. The packaging can be found temporarily in specialty stores. The packagings shape refers not only to the pyramid shaped teabags but also to the brand name."
December 22, 2010 | 1 Comment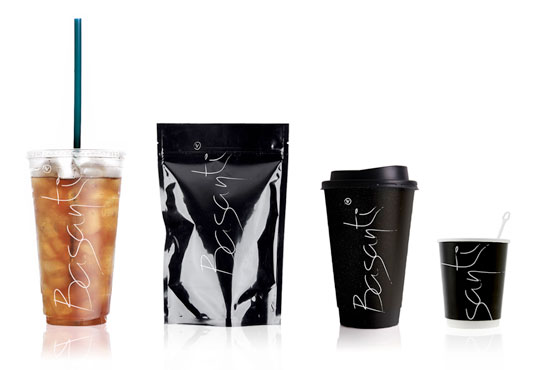 Designed by Menosunocerouno | Country: Brazil
Beautiful chalkboard-inspired packaging for Mexican coffee brand Basanti.
December 19, 2010 | 6 Comments

Designed by Creature | Country: United States
"Seattle's Best Coffee, part of Starbucks Corporation, today announced a radically simplified packaged coffee line designed to change the conventions of the coffee category. The Seattle's Best Coffee "Level" System delivers great tasting, premium coffee with an expanded blend offering in conjunction with an innovative and bold new packaging concept. The Level System's unique array of numbers and vivid colors tell consumers exactly what they want to know: which type of coffee fits their taste profile. Seattle's Best Coffee is the first brand in the coffee category to offer this unique approach, which will begin hitting grocery and retail store shelves in December 2010.
December 6, 2010 | 1 Comment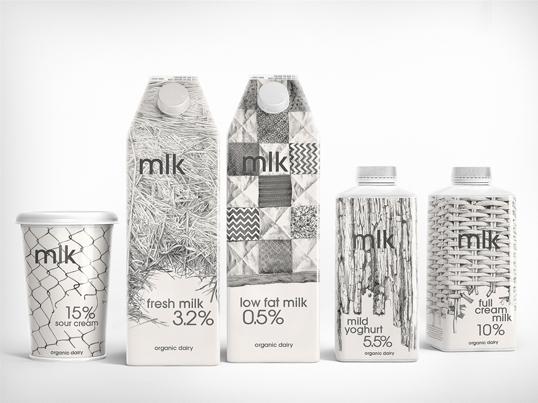 Designed by Depot WPF Branding Agency | Country: Russia
"Challenge: To differenciate the product on the store shelf and to distinguish it from the products of by the big dairy producers.
Idea: "We understood that the indentity of MLK © brand has to be different from the big mega-producers. As for the illustrations, we used natural farming patterns – a family farm, where the products are produced in a traditional way. Illustrations are hand-made (with a pencil) which enables to stress the hand-made production process. In addition, a pencil technique makes the image "soft" – and is overall most suitable tool for solving this task", as comments the Creative Director of Depot WPF and the Author of the creative idea Alexey Fadeev.
December 2, 2010 | 4 Comments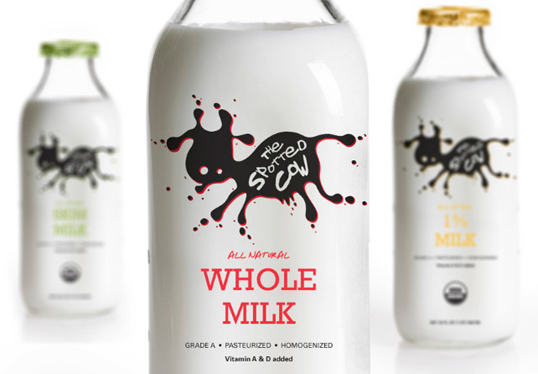 Designed by Motto | Country: United States
"The intent behind the design of the Spotted Cow brand was to be playful, youthful, and based around good ol' milk mustaches and spilled milk. The design inspiration came from childhood memories of finding images in clouds. A splash of milk in the shape of a cow yielded the ideal design solution. Through the use of various colors in the logo, on the cap and within the type, a clear distinction between each milk variety is made quickly, while evoking engagement with the consumer."
November 30, 2010 | 7 Comments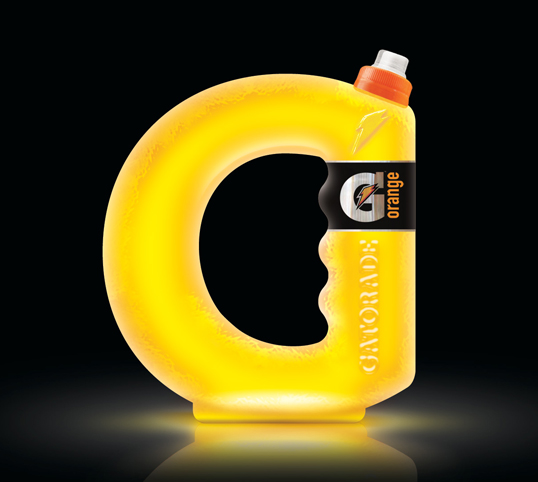 Designed by Cadú Gomes | Country: United Kingdom
This is an interesting concept from British designer Cadú Gomes exploring unique structural design. By incorporating Gatorade's identity into the bottle, this packaging takes brand recognition to a whole other level.
November 28, 2010 | No Comments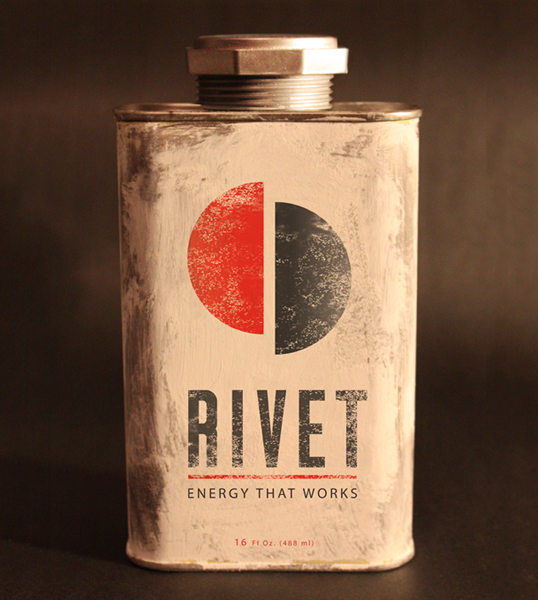 Designed by Stephen Bamford | Country: Canada
"Virtually every energy drink today is marketed towards youth culture, the kind that wants a quick buzz just to keep the fun going. What about the blue collar worker that just wants to have energy to get the job done or the fisherman that woke up at 3:00AM to get to the best fishing spot? RIVET is for them."