February 20, 2011 | 3 Comments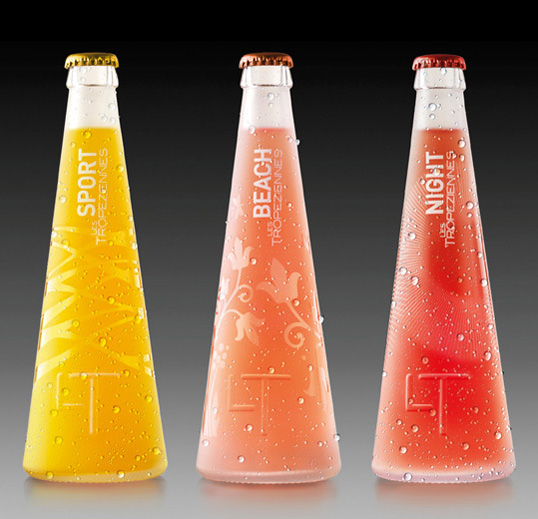 Designed by Corretje Comunicació Grafica | Country: Spain
Corretje Comunicació Grafica won the gold award at the 2010 Pentawards for developing these three different bottles for Les Tropeziennes waters.
February 18, 2011 | 5 Comments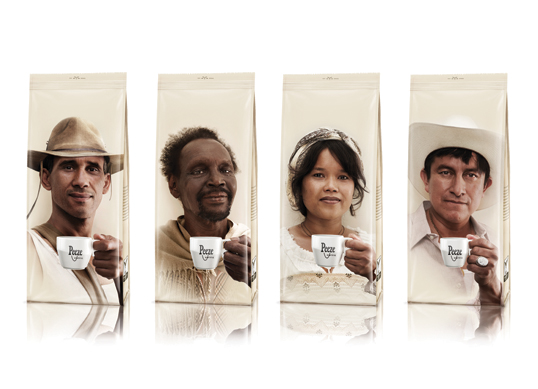 Designed by SOGOOD | Country: The Netherlands
"Peeze provides top quality coffee, especially in the business to business area. Quality and sustainability throughout the whole chain is illustrated by showing the proud farmer from the country of origin enjoying the final product. In one strong image the whole story is captured and justice is done to the human side of the process."
February 16, 2011 | 5 Comments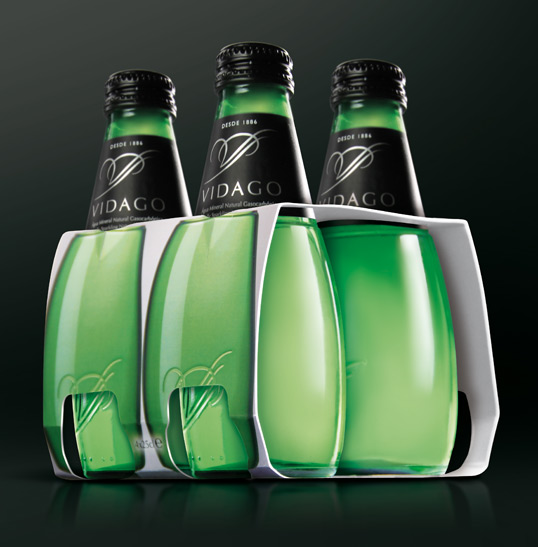 Designed CB'a Design | Country: Spain
"The reopening of the Vidago Palace hotel, near Oporto, was a great excuse to reposition and redesign the Vidago water; a naturally sparkling water whose source is located within the premises of the hotel. With the objective of communicating naturally, elegance, and well being as well as aligning the product with the hotel, both the label and the volume were redesigned. A distinctive silhouette enriched with the engraving 'VP' that takes us back to the origins of the water, and a minimalist black and silver label sums up to create a water that when consumed, becomes an indirect way of experiencing the Vidago Palace Hotel."
February 15, 2011 | No Comments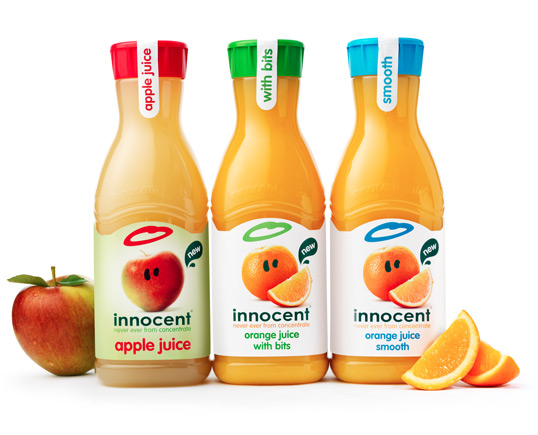 Designed by Family(and friends) & B&B Studio | Country: United Kingdom
"Innocent Drinks are launching a new range of juices in PET carafes designed by packaging agency Family(and friends), with all new label graphics developed by B&B Studios.
Innocent will launch its range of 'not-from-concentrate' juices this February. The range willl include orange,in 'with bits' and 'smooth' both available in 900ml and 1.35L sizees and a debut an apple juice recipe in a 900ml size. Its smoothies will remain in cartons. Innocent believes that the new carafes will have greater standout in the chilled juice aisle, that they will be easier for UK consumers to use and convenient to recycle.
February 13, 2011 | 4 Comments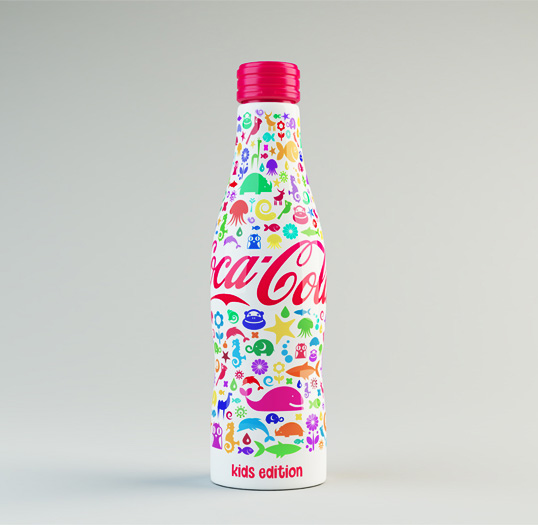 Designed by Shamil Ramazanov | Country: Russia
British Higher School of Art and Design in Moscow student, Shamil Ramazanov's playful concept of a fictional product for Coca-Cola.
February 10, 2011 | 2 Comments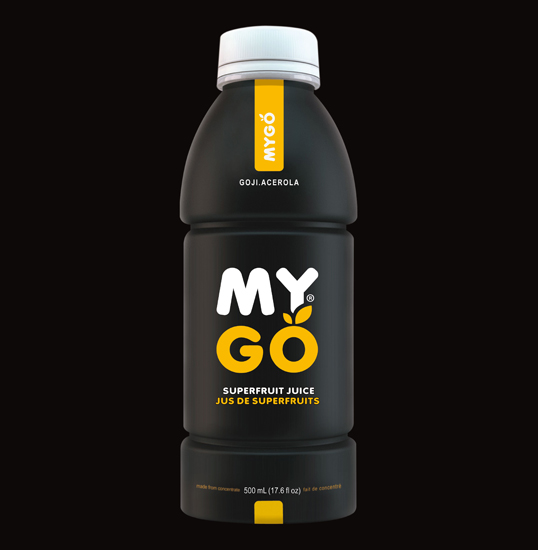 Designed by B&T Group | Country: Canada
B&T Group has redesigned the packaging for MYGO Superfruit.
"MYGO is a superfruit juice, rich in antioxidants. It contains goji berry, an ancient Chinese medicinal fruit, often called " the fruit of happiness". It is believed to stimulate and boost your fundamental energy.
MYGO is also rich in Vitamin C, and is a healthy and effective alternative to current energy drinks. Super tasty, super vitaminized, super healthy."
February 1, 2011 | 6 Comments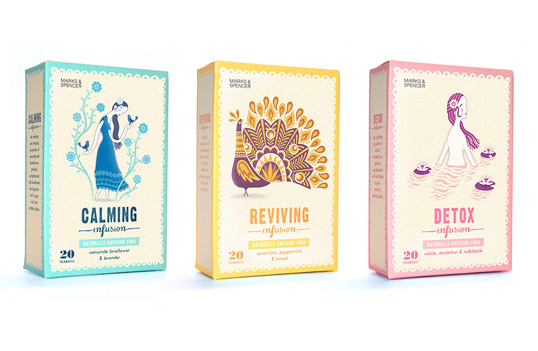 Designed by Stuart Kolakovic | Country: United Kingdom
"A series of artworks commissioned by Marks and Spencer for a new range of "Naturally Caffeine Free Tea" boxes."
February 1, 2011 | 2 Comments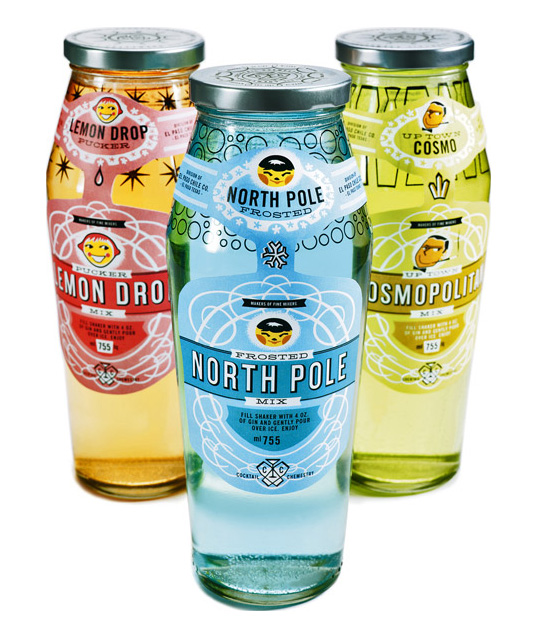 Designed by Charles S. Anderson Design | Country: United States
"El Paso Chile Co. is well known for their boutique brands of salsas and marinades. They also have some of the best margarita and cocktail juice blends available on the market. With CSA's help in packaging, they invented a novel way to bring their cocktail flavors to a wider audience by selling glass martini shakers that contain the mixings for finished martinis – just add ice and alcohol."
January 21, 2011 | 5 Comments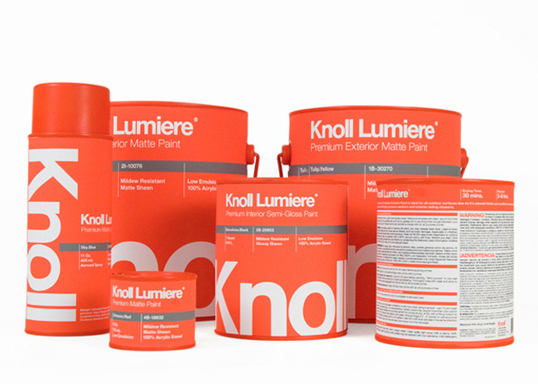 Designed by Kristin Agnarsdóttir | Country: United States
Kristin recently graduated with an M.F.A. in Graphic Design from the Academy of Art University in San Francisco, California. The program emphasized conceptual and critical thinking alongside typographic excellence, visual storytelling and solid craft skills.
January 12, 2011 | 1 Comment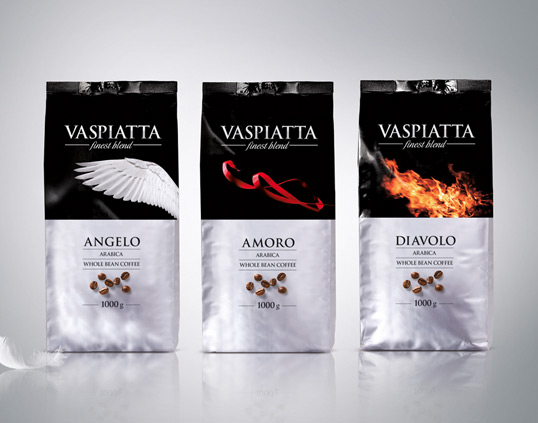 Designed by Diferente | Country: Poland
Warsaw based Diferente created these packages for Vaspiatta Coffee's finest blend of Arabica coffee beans.