February 1, 2011 | 2 Comments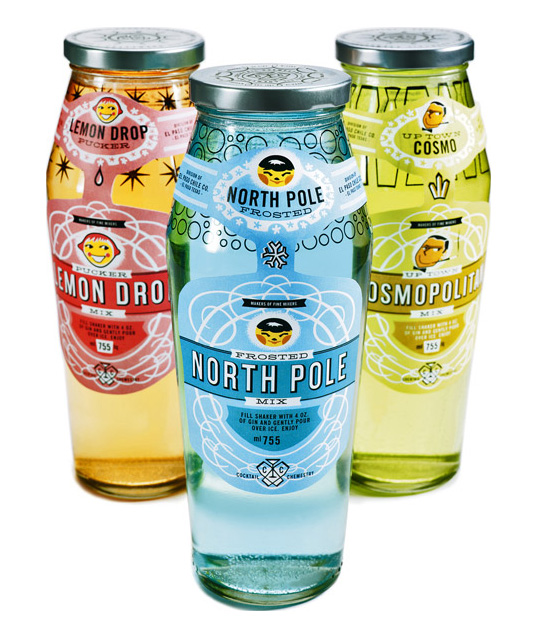 Designed by Charles S. Anderson Design | Country: United States
"El Paso Chile Co. is well known for their boutique brands of salsas and marinades. They also have some of the best margarita and cocktail juice blends available on the market. With CSA's help in packaging, they invented a novel way to bring their cocktail flavors to a wider audience by selling glass martini shakers that contain the mixings for finished martinis – just add ice and alcohol."
January 21, 2011 | 5 Comments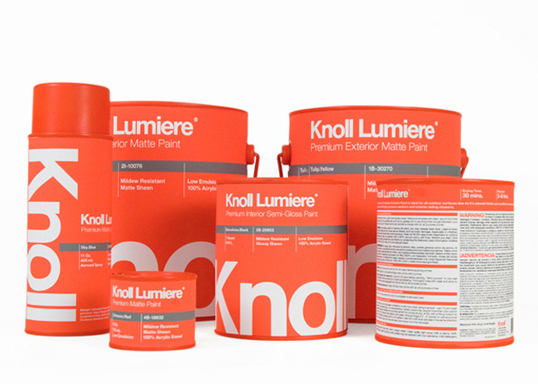 Designed by Kristin Agnarsdóttir | Country: United States
Kristin recently graduated with an M.F.A. in Graphic Design from the Academy of Art University in San Francisco, California. The program emphasized conceptual and critical thinking alongside typographic excellence, visual storytelling and solid craft skills.
January 12, 2011 | 1 Comment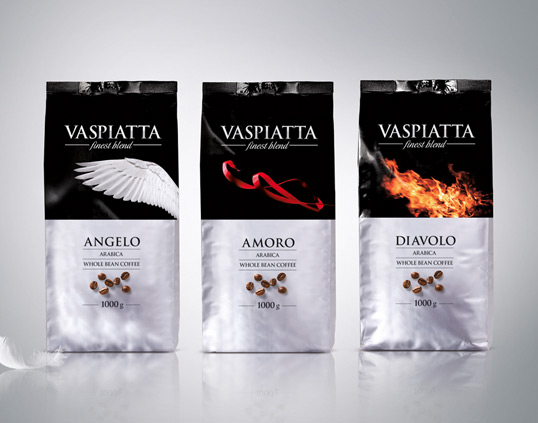 Designed by Diferente | Country: Poland
Warsaw based Diferente created these packages for Vaspiatta Coffee's finest blend of Arabica coffee beans.
January 10, 2011 | 2 Comments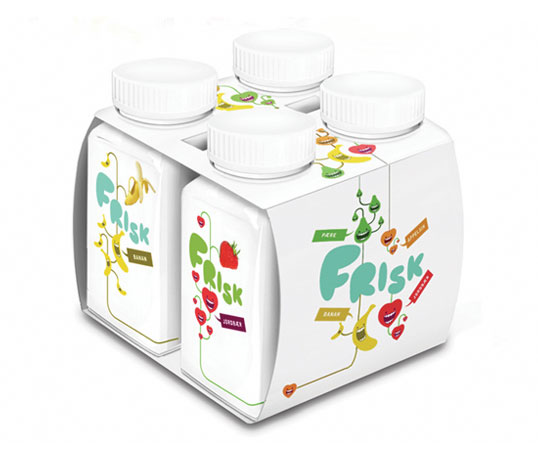 Designed by Mats Ottdal | Country: Norway
Frisk is a drinking yogurt designed for young children who don't like milk which uses bright colours and happy fruit-shaped characters to appeal to the target audience. Some of you may remember Mats' birdy juice concept, which we featured last year.
January 10, 2011 | No Comments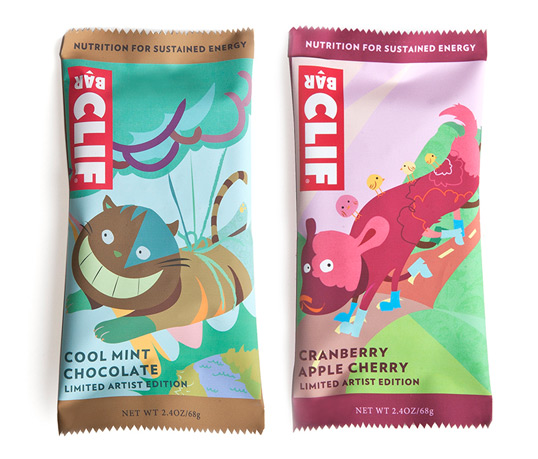 Designed by Heesun Kim | Country: United States
"Artist Edition Clif Bar: The goal was to create a limited artist edition Clif Bars for two of the flavors. As seen by "Cool Mint Chocolate" and "Cranberry Apple Cherry" flavors, the color palette reflects on the flavors. The concept was to show ordinary animals doing extraordinary things with the help of Clif Bars."
January 6, 2011 | 3 Comments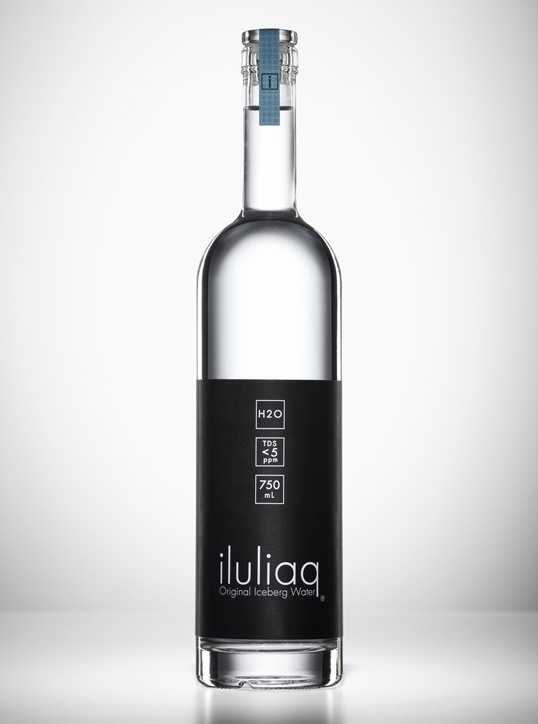 Designed by Fairly Painless Advertising | Country: United States
"Pure. Rare. Reborn. Original iceberg water from Greenland."
December 23, 2010 | 8 Comments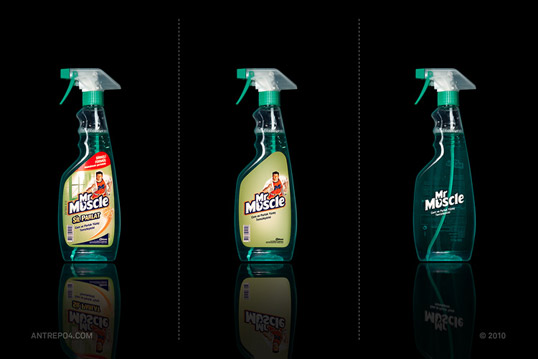 Produced by Antrepo | Country: Turkey
"Our latest project is about simplicity and we try to find alternate simple versions for some package samples of international brands. We think almost every product needs some review for minimal feeling."
December 23, 2010 | No Comments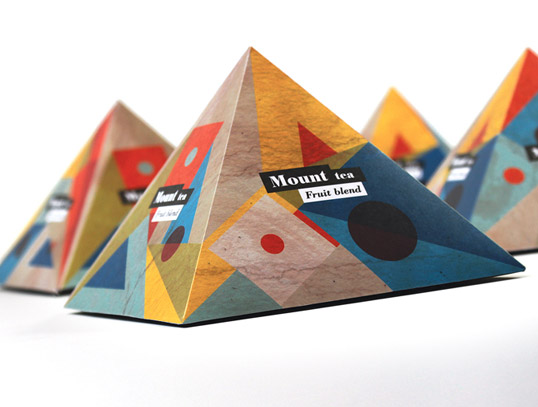 Designed by Klee | Country: The Netherlands
"Mount tea Germany asked Elroy Klee to develop a distinctive packaging. The packaging can be found temporarily in specialty stores. The packagings shape refers not only to the pyramid shaped teabags but also to the brand name."
December 22, 2010 | 1 Comment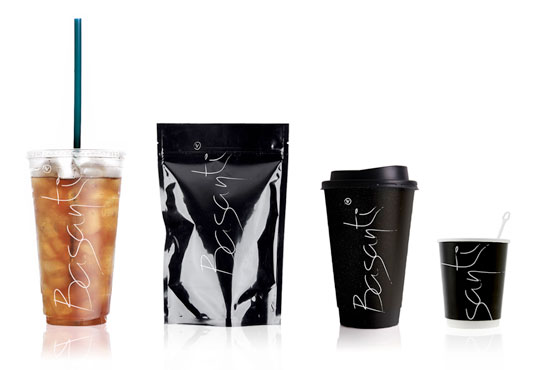 Designed by Menosunocerouno | Country: Brazil
Beautiful chalkboard-inspired packaging for Mexican coffee brand Basanti.
December 19, 2010 | 7 Comments

Designed by Creature | Country: United States
"Seattle's Best Coffee, part of Starbucks Corporation, today announced a radically simplified packaged coffee line designed to change the conventions of the coffee category. The Seattle's Best Coffee "Level" System delivers great tasting, premium coffee with an expanded blend offering in conjunction with an innovative and bold new packaging concept. The Level System's unique array of numbers and vivid colors tell consumers exactly what they want to know: which type of coffee fits their taste profile. Seattle's Best Coffee is the first brand in the coffee category to offer this unique approach, which will begin hitting grocery and retail store shelves in December 2010.