December 2, 2010 | 4 Comments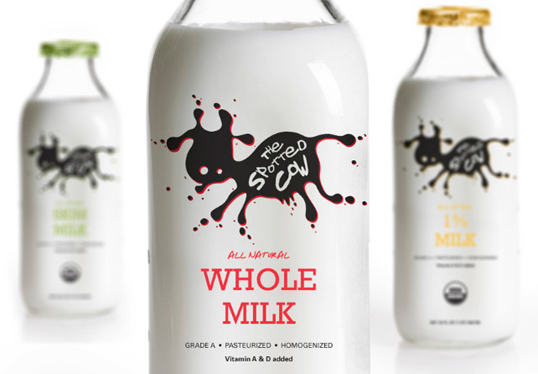 Designed by Motto | Country: United States
"The intent behind the design of the Spotted Cow brand was to be playful, youthful, and based around good ol' milk mustaches and spilled milk. The design inspiration came from childhood memories of finding images in clouds. A splash of milk in the shape of a cow yielded the ideal design solution. Through the use of various colors in the logo, on the cap and within the type, a clear distinction between each milk variety is made quickly, while evoking engagement with the consumer."
November 30, 2010 | 7 Comments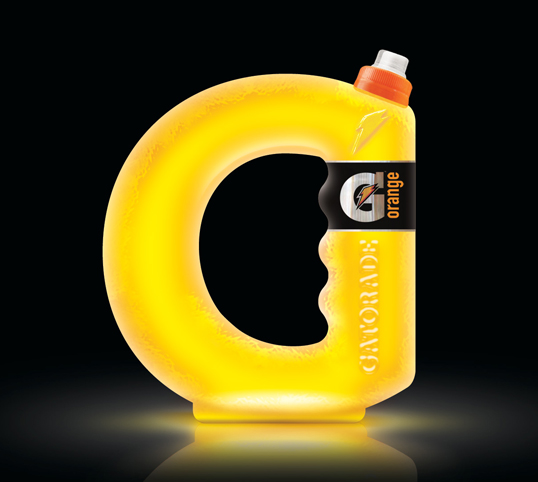 Designed by Cadú Gomes | Country: United Kingdom
This is an interesting concept from British designer Cadú Gomes exploring unique structural design. By incorporating Gatorade's identity into the bottle, this packaging takes brand recognition to a whole other level.
November 28, 2010 | No Comments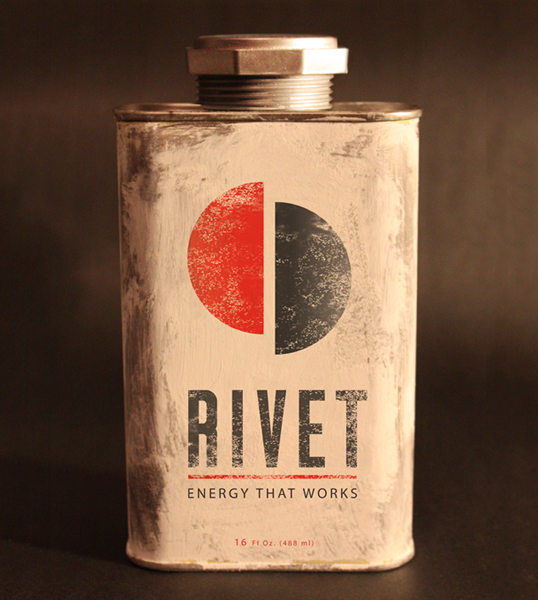 Designed by Stephen Bamford | Country: Canada
"Virtually every energy drink today is marketed towards youth culture, the kind that wants a quick buzz just to keep the fun going. What about the blue collar worker that just wants to have energy to get the job done or the fisherman that woke up at 3:00AM to get to the best fishing spot? RIVET is for them."
November 26, 2010 | No Comments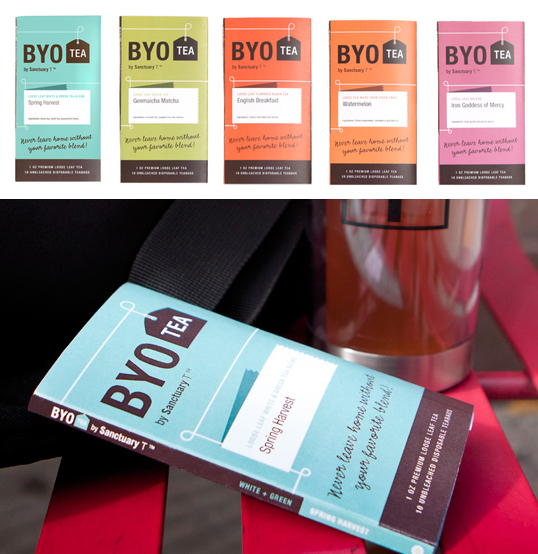 Designed by Sanctuary T | Country: United States
"Drink tea when you want it and where you want it. Packaged in a custom designed pouch that slides into a purse or a back pocket, BYOT offers an easy way to enjoy loose leaf tea throughout the day. Each BYOT package includes ten servings of tea as well as biodegradable pouches that conveniently steep into a perfect cup."
November 18, 2010 | No Comments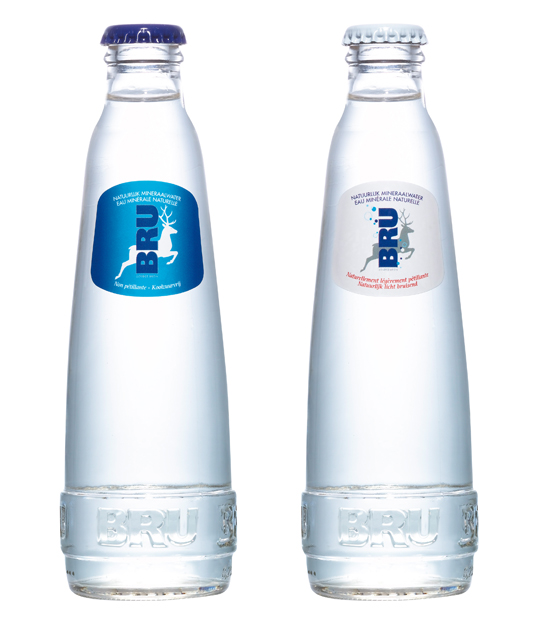 Designed by CB'a Design Solutions | Country: France
"For this redesign, Spadel collaborated with CB'a Design Solutions in Brussels to make it a success. Among various adaptations that needed to be made (such as having a resealable bottle cap on the 50cl format), the objectives were to make the bottle as sustainable as possible, convenient and modern as the last redesign happened in 1994.
Through the volume and labels, CB'a Brussels focused on giving a timeless while very elegant look to the two product lines: still and sparkling water. Bru is now slimmer and slender and is sitting on a solid base where the name of the brand can be read. The curves are simpler and pure. The differentiation is achieved through a blue or white color-coding. Last but not least, the glass is recycled, the labels' sizes and the bottle weight have both been reduced to make it eco friendly.
November 16, 2010 | No Comments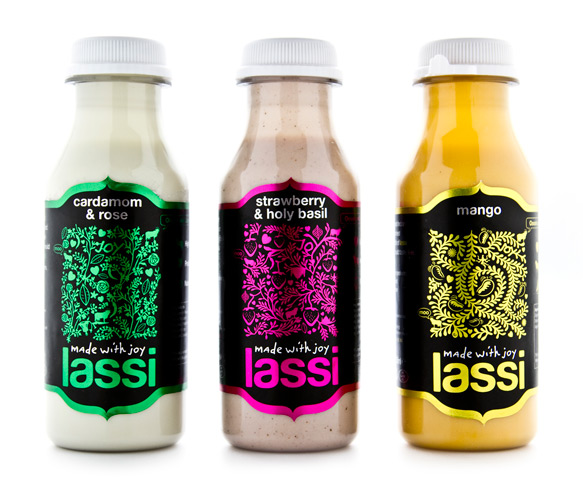 Designed by The House | Country: United Kingdom
"Made With Joy is a new kind of food and beverage company.  They have recently launched their new range of lassi drinks with the help of The House design and marketing agency.  The House helped choose the name, create the identity, produce the packaging and launch the new website.  The design is based on Indian colours, bling and patterns.  A bold design that is already proving a hit in the shops of London town."
November 12, 2010 | No Comments
Designed by Neumeister | Country: Sweden | Font used: ITC Avant Garde Gothic
Vitamin Well, launched last year, has been given a revamp by Neumeister. "Vitamin Well was launched as 'the tasty, healthy drink filled with minerals'. Its success was far greater than anyone could imagine. But was the existing design sufficiently clear?  Neumeister were contracted to add an even greater clarity to the design and give the brand a new lease of life. The design was revamped and developed. The labelling and the packaging – everything got a new clear structure, which nevertheless kept the original idea clearly in focus. We gave Vitamin Well the very vitamin injections that it gives you. The bottle alone conveys the message in all the advertising. No copy, no other visual impressions. A great success has become even greater."
November 5, 2010 | No Comments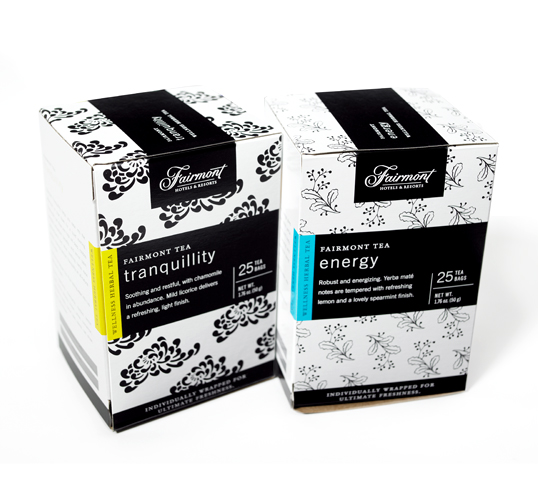 Designed by Up Inc. | Country: Canada
"Packaging for Fairmont's signature teas had to communicate the luxury messaging of the brand, as well as the health-promoting ingredients of the teas. Bursts of colour were added to Fairmont's corporate black to differentiate the flavours and to add an element of cheerfulness. A sparse, illustrated pattern allows for bilingual copy (French and English) and adds welcome texture."
November 4, 2010 | No Comments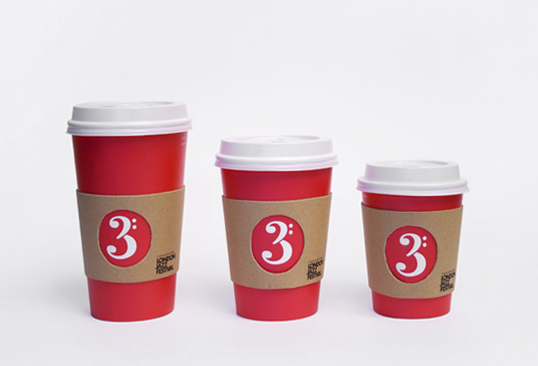 Designed by Jason Nye | Country: United Kingdom
"The aim was to create a visual presence for Radio 3 at the London Jazz Festival venues and promote it's award winning coverage of the event.
This was done through disposable coffee cups, clutches, and novelty instrument stirrers which would be seen at places like the Southbank Centre, inside, outside, on the street, in cafes, and on benches. The campaign was to have an 'elitist' edge and hit the right demographic whilst remaining fun, interesting and informative."
October 29, 2010 | No Comments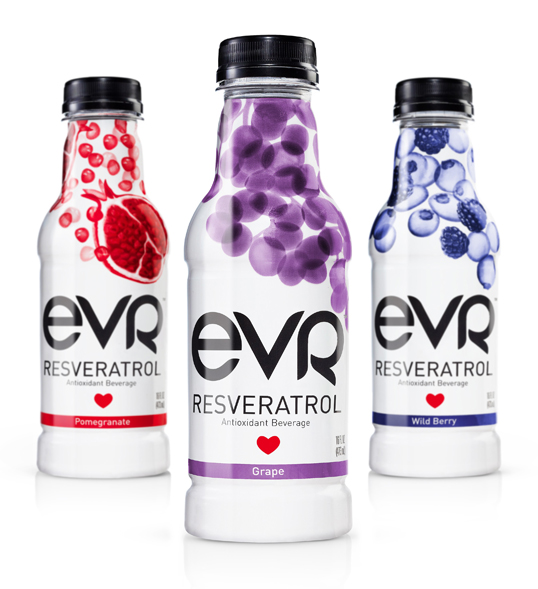 Designed by Dragon Rouge | Country: United States
"The new brand positioning, name, logo and packaging was created by Dragon Rouge, a global branding and design consultancy. "The first challenge for the Dragon Rouge team," says Eric Zeitoun, president of the New York office of Dragon Rouge, "was to remove all associations with alcohol for the beverage.  Initially, Preventiv Waters' flavors were named 'Pomegranate Pinot,' 'Cabernet Grape,' and 'Berry Bordeaux,' referencing three red wine grape varietals."
Dragon Rouge helped develop the new brand positioning, built around the brand idea of fueling 'positive momentum' for a healthy lifestyle for the target consumer who tends to be proactive in their lifestyle and attitude when it comes to health management.