October 29, 2010 | No Comments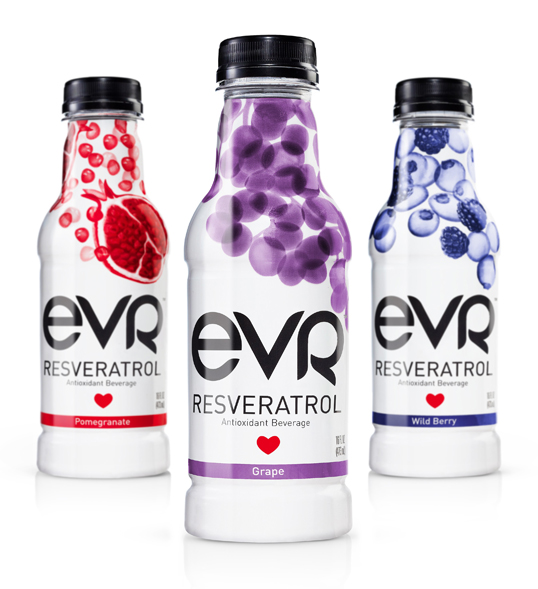 Designed by Dragon Rouge | Country: United States
"The new brand positioning, name, logo and packaging was created by Dragon Rouge, a global branding and design consultancy. "The first challenge for the Dragon Rouge team," says Eric Zeitoun, president of the New York office of Dragon Rouge, "was to remove all associations with alcohol for the beverage.  Initially, Preventiv Waters' flavors were named 'Pomegranate Pinot,' 'Cabernet Grape,' and 'Berry Bordeaux,' referencing three red wine grape varietals."
Dragon Rouge helped develop the new brand positioning, built around the brand idea of fueling 'positive momentum' for a healthy lifestyle for the target consumer who tends to be proactive in their lifestyle and attitude when it comes to health management.
October 25, 2010 | No Comments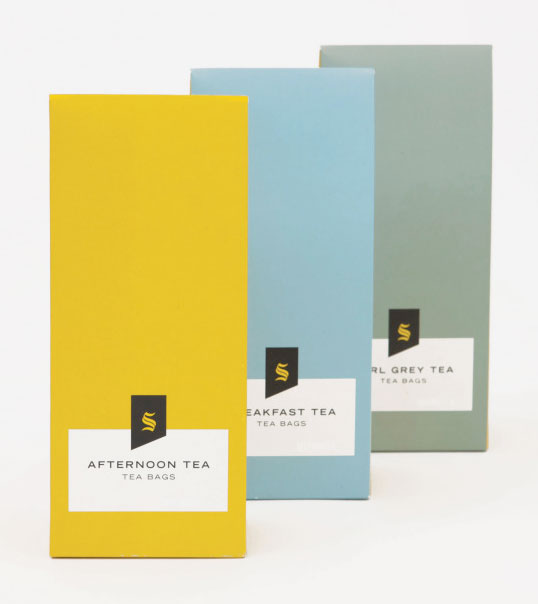 Designed by Noreen Khan / Lewis Moberly | Country: United Kingdom
Some beautifully colourful tea packaging produced for London department store Selfridges, which uses the store's signature yellow colour to great effect on the gussets of the bags.
October 22, 2010 | No Comments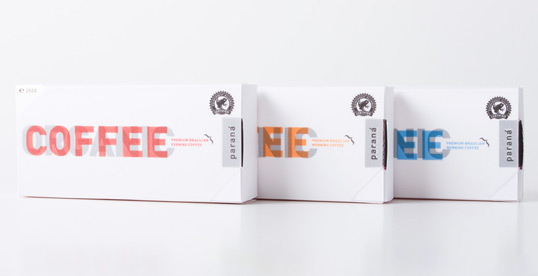 Designed by Kristian Skramstad | Country: Norway
"Coffee package design. The package design has no glue and is only folded together. From a distance you will read Organic and when you get closer you read Coffee."
October 21, 2010 | No Comments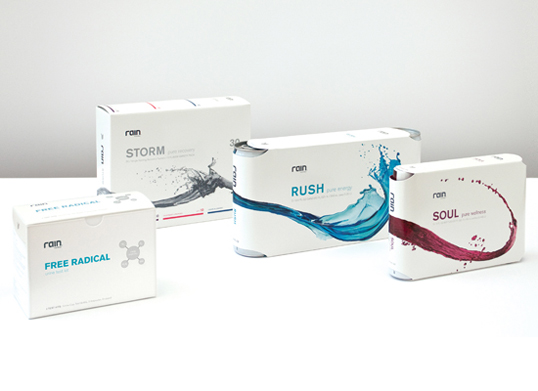 Designed by Axis41 | Country: United States
"The Rain Nutrtition packaging includes box and product designs for RUSH energy drink, SOUL antioxidant drink, PURE probiotic pill supplement, and STORM recovery drink mix. The packaging exhibits clean, simple designs which reinforce the concept of health and well-being through fresh colors and custom photographic splashes.The packaging has been very well received and was recently selected as a winner in the 2010 I.D. Annual Design Review."
October 20, 2010 | No Comments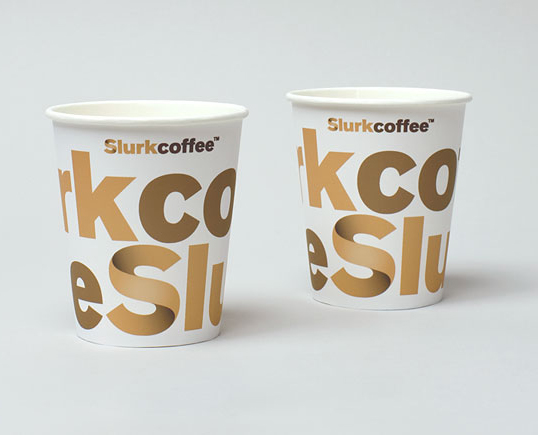 Designed by We Recommend | Country: Sweden
"Slurk (sip in Danish) is a Copenhagen juice and coffee shop. Based on freshly squeezed juice and roasted coffee Slurk delivers healthy and tasty drinks to people on the go. The simple concept of using ecological and high quality products in order to give the customer a better and healthier alternative than the larger chains, needed to be communicated through the visual identity. Together with a bold and characteristic use of typography and colour the identity is based around the simple yet strong "S" symbolizing the idea of a fruit being peeled."
October 20, 2010 | 4 Comments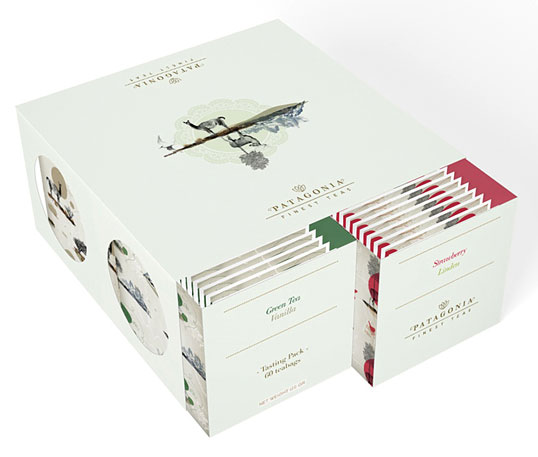 Designed by Valeria Moreiro | Country: Argentina
"The whole idea was to conceive a metaphor of the Argentine Patagonia, so that took me to propose four different collections representing our landscape: Mountains, Woodlands, Steppe and Shore. Each collection is also catalogued according to the blends: Montaña (mountain) includes the traditional teas from camellia sinensis, Bosque (woodland) contains the tisane infusions from dehydrated flowers and fruits; Estepa (steppe) is the collection for the flavored teas, and Costa (Shore) contains tisane infusions, but from traditional aromatic herbs.
The project also proposed additional packages to the actual brand behavior: individual envelopes for restaurants and spas, single blend packages, tasting packs, wooden chests, and point of purchase displays. The whole project also went beyond packaging including tea menus and advertising which can be seen in my online portfolio."
October 18, 2010 | 1 Comment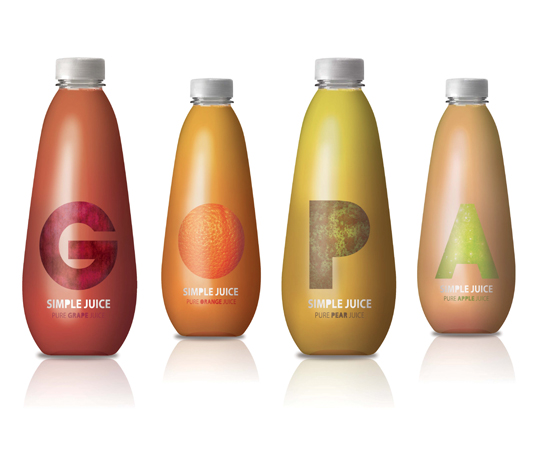 Designed by Clara Cabral de Sousa | Country: Spain
"The Simple Juice derives from the main idea of a pure pressed natural juice. In this particular project we developed the industrial and graphic design of the product. The softness and friendly form of the bottle versus the simplicity of the graphic aesthetics live in perfect harmony, leading the customer to a unique experience. You can differentiate each juice by the color of the fruits and the texture applied to the first letter of the fruit. This product line can be expanded and once you have enough packages (and therefore letters) you can create words with the bottles."
October 12, 2010 | No Comments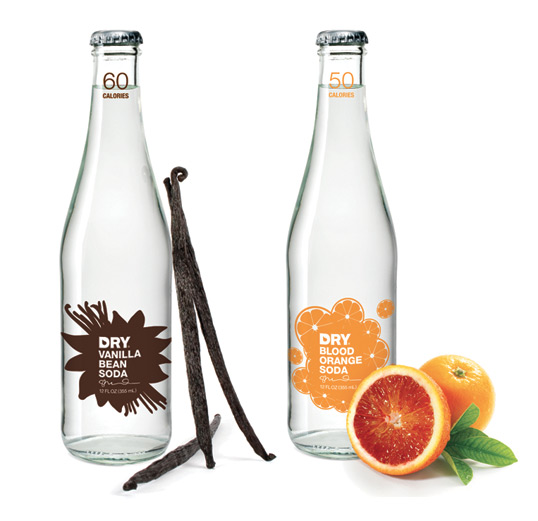 Designed by Turnstyle | Country: United States
"DRY Soda has introduced a fresh new packaging look with bold, graphic illustrations that pop the flavor on each bottle and 4-pack carrier. Clear bottles allow the purity of the product to show through and the founder's signature still on each bottle connotes a sense of craft behind each flavor's recipe."
October 12, 2010 | 1 Comment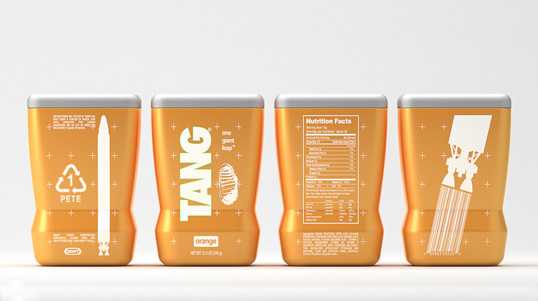 Designed by Streng | Country: United States
"Scope: Devise a consumer experience strategy to reintroduce the Tang brand in North America. Disrupt this market category. Design Research and Development must address the core user experience. Solutions must address packaging form, visual elements and retail presence. Concept development may also address formulation, platform and logistics process.
Brand Goal: Understand and quantify the potential customer through research and observation. Understand and design a Tang brand experience by leveraging key pillars of engaging delight, iconic presentation and state-of-the-art emotional insight in a designed user experience.
October 7, 2010 | 6 Comments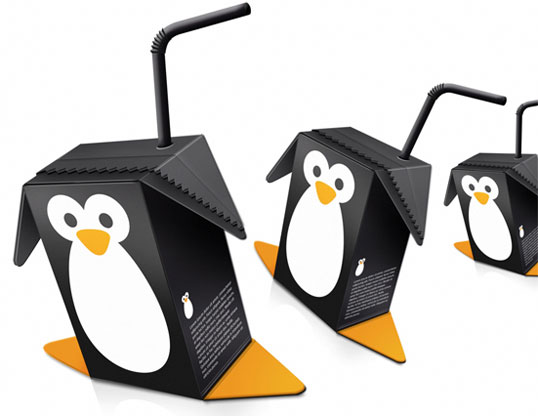 Designed by Mats Ottdal | Country: Norway
An adorable packaging concept for fruit juice using the form of the standard juice carton to create wings and feet for bird characters.