September 17, 2010 | No Comments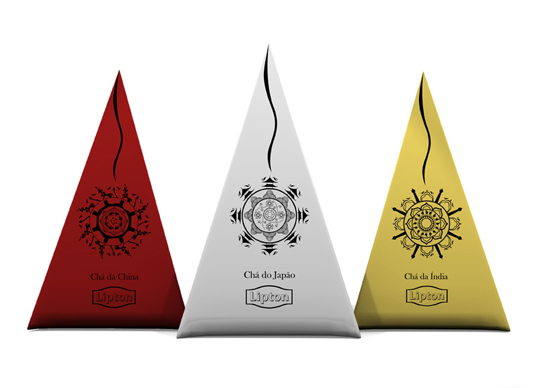 Designed by Joana Costa | Country: Portugal
"After a search of the origin of tea, including the legend of it's origin came the concept of this range entitled "Orient Tea | The Origin of Tea." Three varieties of tea are inspired by the three legends of tea; China Tea, Japan Tea and India Tea.
The graphic composition of the packaging was designed using cultural elements characteristic of each country."
September 16, 2010 | No Comments
Designed by McLean Design | Country: United States
New work from California based McLean Design. Ojio produces organic superfood products sourced from the most mineral-rich, nutrient dense, micro-environments on the earth.
September 14, 2010 | 4 Comments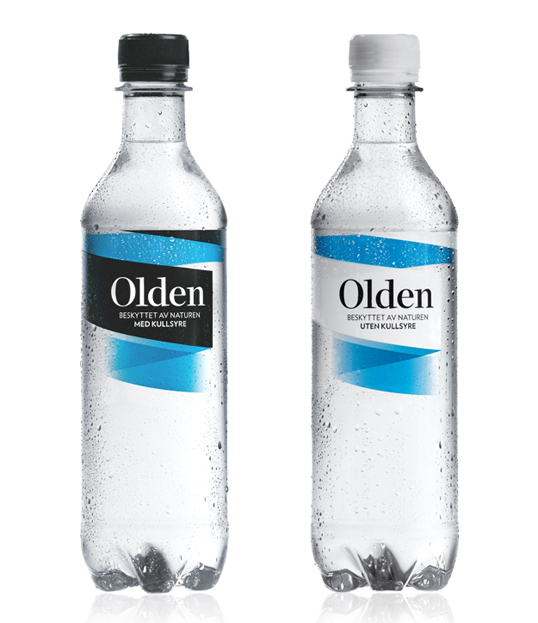 Designed by Dinamo Design & Frost Produkt | Country: Norway
"Olden is a 100% clean mineral water that has been protected by nature through thousands of years. Under strict quality control, the water is bottled on sight at Blåfjellkilden, situated underneath the glacier in Jostedalen national park in Norway.
Olden launched a new bottle and package design September 1st 2010. Over the last years, the brand has experienced  a general decrease in several areas, reducing its brand recognition and equity. Consequently, it has lost status in comparison to other mineral water brands.
September 3, 2010 | 8 Comments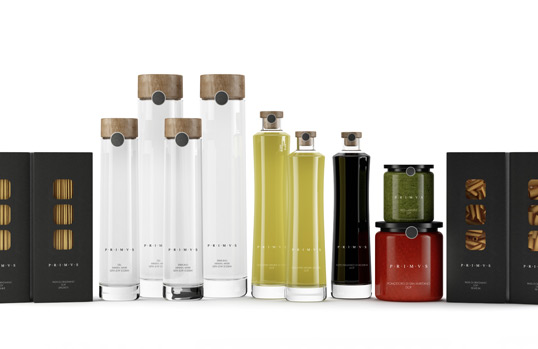 Designed by NTGJ | Country: Portugal
"PRIMVS is a brand that has decided to up the ante in a number of consumer sectors. It has initially turned its attention to food, a sector that has, for too long, been look upon as merely a necessity of life and requires limited in-depth packaging design.
PRIMVS feels that design and form have been neglected in the way food packaging is presented and our PRIMVS FOOD brand aims to attract those who appreciate premium quality food and design. PRIMVS FOOD sets out to prove that it is possible to achieve both the above objectives without compromising in either aspects. PRIMVS has merged quality food, with a minimalist stylised packaging that is both visual attractive and appealing.
September 2, 2010 | 5 Comments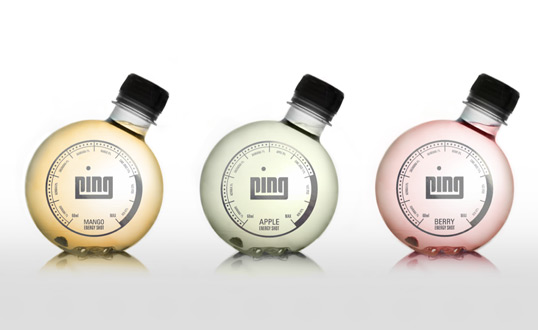 Designed by Anne Dahlin | Country: Australia
"Packaging made for a healthy energy drink illustrated like a speedometer showing all ingredients and % amounts in the front label. The idea for the product and design was create as part of an assessment brief."
August 24, 2010 | 1 Comment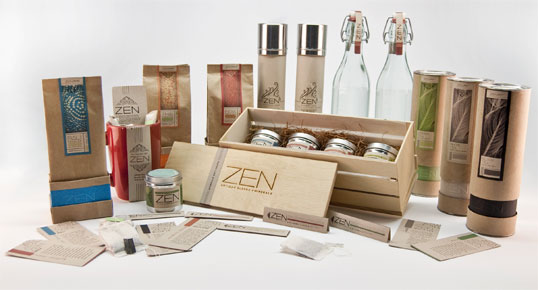 Designed by Kristen Nethen | Country: United States
"Zen Artisan Blends & Minerals is a cultural brand that expands in the coffeehouse and tea market. Its a brand that places its emphasis on using culture as a foundation for its products and uses organic materials to emphasize sustainability. A classic alternative to the organic coffee brands, Zen accentuates the Asian background without being cliche. Zen offers everything from coffee to home products to enhance the experience of drinking great coffee or tea within great ambiance."
August 21, 2010 | 10 Comments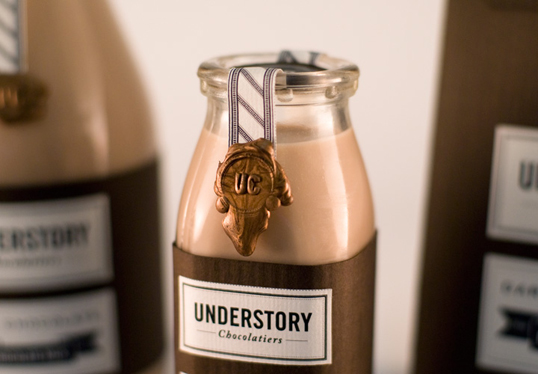 Designed by Mark Johnson | Country: United States
Some beautiful student work designed while Mark was at the Savannah College of Art and Design.
"Based in the understory of the Central American rain forest, Understory Chocolatiers is a company that cares about every step of the chocolate making process. Dedicated to making a great end product, Understory Chocolatiers takes every step into their own hands from bean to bar."
August 19, 2010 | 6 Comments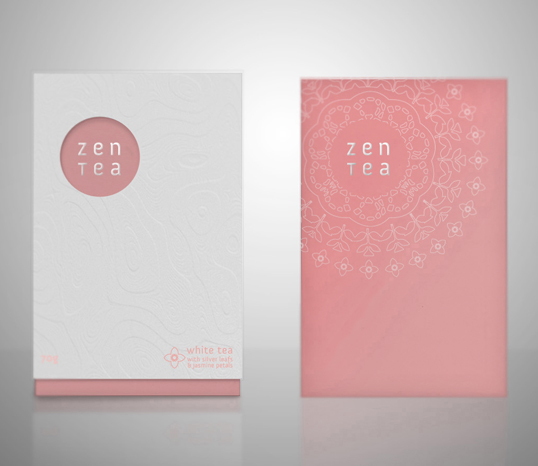 Designed by Konrad Sybilski | Country: Poland
"Tea embodies peace and harmony. After removing the minimalist part of the package (a metaphor for peace), we find a clear pattern on the packaging (a metaphor for harmony). The Pattern design consists of a doily, leaves and jasmine blossoms. It is a call to nature."
August 16, 2010 | 8 Comments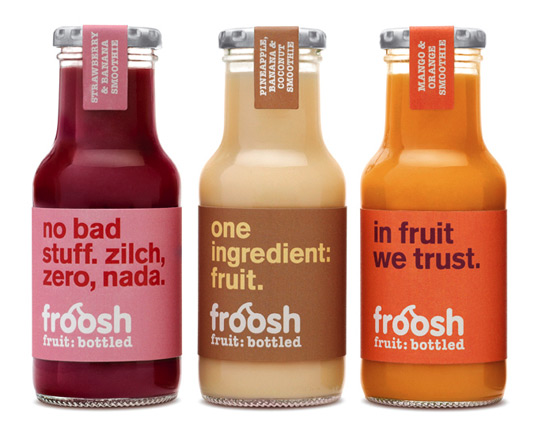 Designed by Pearlfisher | Country: United Kingdom
"Brand identity redesign to solve the 'smoothie confusion' in the Nordic regions and communicate pure fruit health benefits."
August 12, 2010 | 5 Comments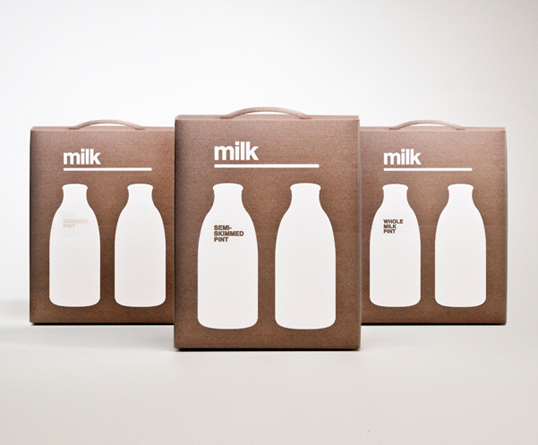 Designed by Darren Custance | Country: United Kingdom
"I have designed cardboard milk packaging for glass milk bottles. The idea was to use a minimalist approach, keeping the packaging uncluttered and to make a bold statement as to what the product was.
The different types of milk were in different colours to make them easily distinguishable, with the number of bottles on the front indicating the number of milk bottles inside the package."