September 25, 2010 | 8 Comments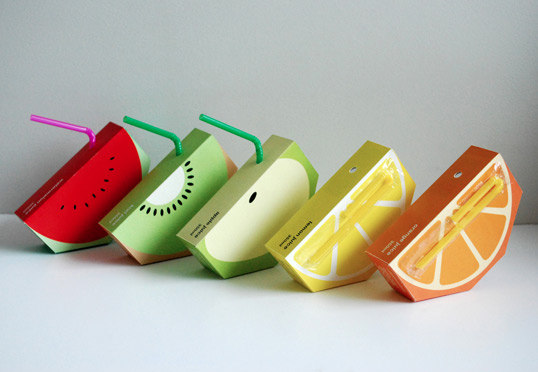 Designed by Yunyeen Yong | Country: Australia
"Jooze is a fictional company that manufactures fresh fruit juices, catered especially to kindergarten and primary school students. It is a company that believes that healthy eating habits should begin at a very young age.
The shape of the logo is inspired by the shape of a sliced fruit, and the handwritten typeface used is to portray a sense of fun, hands-on personality and characteristic that appeals to kids and toddlers. The logo also consists of singular bright colours, which may vary depending on the flavour of the juice. This would hopefully be a recognisable icon whereby children can relate and connect to the brand.
September 24, 2010 | No Comments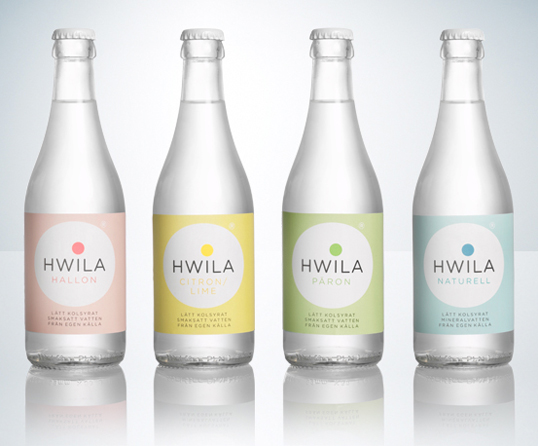 Designed by Neumeister | Country: Sweden
"Input: Hwila is a natural mineral water from Vimmerby, Sweden, a brand owned by one of Sweden's oldest breweries; Åbro. After many years Hwila needed an update — it was time to modernize, for a younger target group, without loosing the positive values connected with the brand.
Output: With this redesign we were concerned to find a formula whereby it was possible to constantly being able to update the design, with out ever loosing contact with its heritage. The simplicity, purity — the restfulness — was the main idea were colours and shapes signal different variations of the mineral water – sparkling, non-sparkling, taste etc. A modern, youthful, design. Easy to apply on either cans, glass or PET-bottles. Large or small.
Outcome: Pure and rigorous, Hwila really makes a point in any store. Creating true shelf impact without screaming. Just released."
September 24, 2010 | No Comments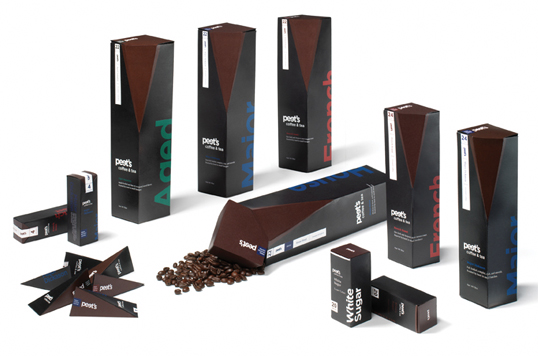 Designed by Chul Lee | Country: United States
"The redesign of Peet's coffee and tea is inspired by the energetic quality of social gatherings. The bold triangles of the package create a focal point redirecting the customers to the type of coffee blend. The elongated packaging stands high from all the competitors keeping the coffee fresh by using a resealable premium grade adhesive that is easy to open and easy to close."
September 22, 2010 | No Comments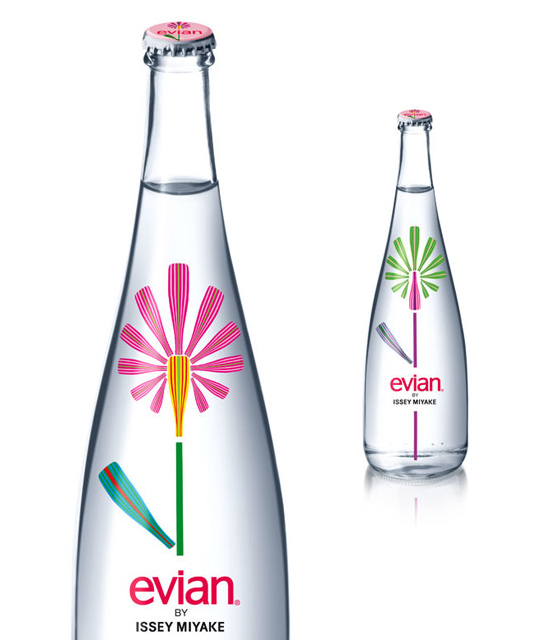 Designed by Issey Miyake | Country: Japan
"Evian has announced its latest designer collaboration. The spring water brand has worked with fashion designer Issey Miyake to create the fourth annual limited edition designer bottle. Miyake joins previous Evian bottle designers Christian Lacroix, Jean Paul Gaultier, and Paul Smith. The cheery bottle is decorated with a bright flower meant to embody the evian signature message, "Live young." The inspiration for the bottle sprung from the Pleats Please line for which Issey Miyake is known."
September 22, 2010 | No Comments
Designed by Rethink | Country: Canada| Fonts: FF DIN
"Sip Soda Co. is a local Vancouver brewing company offering all-natural gourmet sodas— a fresh and low-sugar alternative that appeals to foodies and socialites alike.
These distinct labels for Sip sodas use slim sipping straws to illustrate their unique flavour profiles, paired with a strong, clean wordmark that commands shelf presence."
September 20, 2010 | No Comments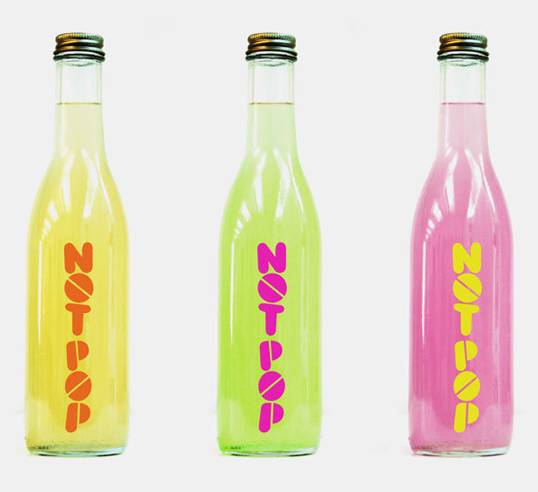 Designed by Schwartz & Sons | Country: United States
"This packaging and logo program was created at Partners and Spade for a juice called Not Pop."
September 17, 2010 | No Comments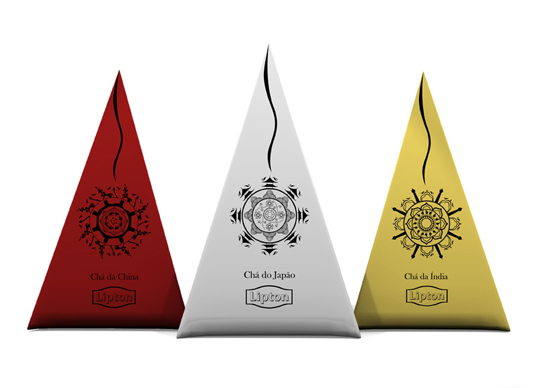 Designed by Joana Costa | Country: Portugal
"After a search of the origin of tea, including the legend of it's origin came the concept of this range entitled "Orient Tea | The Origin of Tea." Three varieties of tea are inspired by the three legends of tea; China Tea, Japan Tea and India Tea.
The graphic composition of the packaging was designed using cultural elements characteristic of each country."
September 16, 2010 | No Comments
Designed by McLean Design | Country: United States
New work from California based McLean Design. Ojio produces organic superfood products sourced from the most mineral-rich, nutrient dense, micro-environments on the earth.
September 14, 2010 | 4 Comments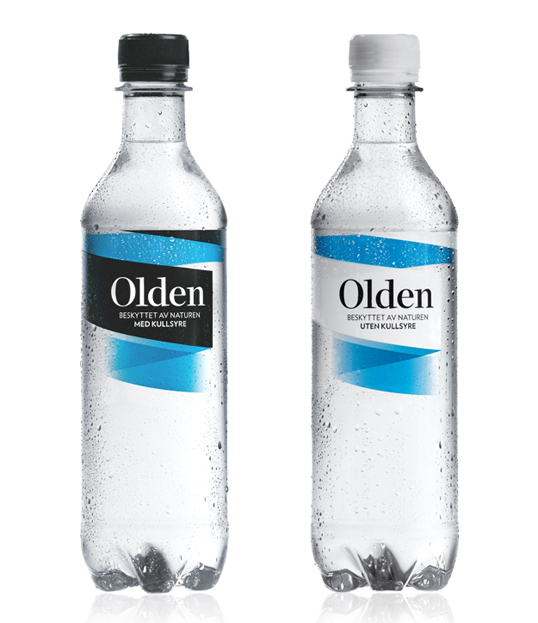 Designed by Dinamo Design & Frost Produkt | Country: Norway
"Olden is a 100% clean mineral water that has been protected by nature through thousands of years. Under strict quality control, the water is bottled on sight at Blåfjellkilden, situated underneath the glacier in Jostedalen national park in Norway.
Olden launched a new bottle and package design September 1st 2010. Over the last years, the brand has experienced  a general decrease in several areas, reducing its brand recognition and equity. Consequently, it has lost status in comparison to other mineral water brands.
September 3, 2010 | 8 Comments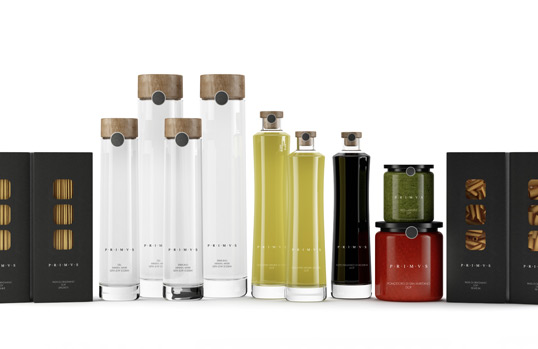 Designed by NTGJ | Country: Portugal
"PRIMVS is a brand that has decided to up the ante in a number of consumer sectors. It has initially turned its attention to food, a sector that has, for too long, been look upon as merely a necessity of life and requires limited in-depth packaging design.
PRIMVS feels that design and form have been neglected in the way food packaging is presented and our PRIMVS FOOD brand aims to attract those who appreciate premium quality food and design. PRIMVS FOOD sets out to prove that it is possible to achieve both the above objectives without compromising in either aspects. PRIMVS has merged quality food, with a minimalist stylised packaging that is both visual attractive and appealing.