May 19, 2010 | 2 Comments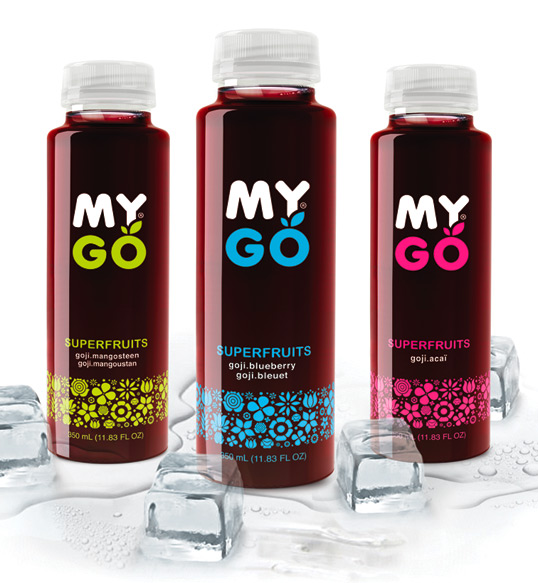 Designed by B&T Group | Country: Canada
"MYGO is a new generation of drink, a superfruit juice, rich in antioxidants. It contains GOJI berry, an ancient Chinese medicinal fruit, often called "the fruit of happiness".
May 15, 2010 | 6 Comments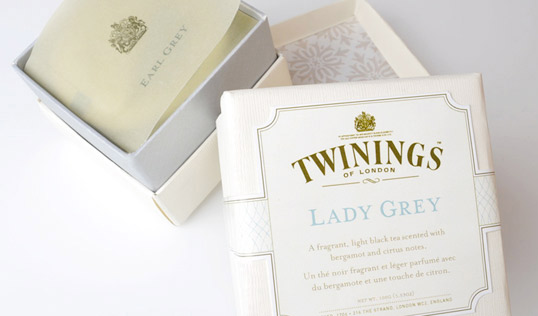 Designed by Dennis de Leon | Country: Canada
Freshly graduated from the Advanced Graphic Design program at Red River College in Winnipeg, Canada, Dennis de Leon has created this conceptual work for Twinings loose tea.
"The concept was to keep a light fresh, refined and royal look. Offering tea drinkers a beverage endorsed by Buckingham Palace and served for over 300 years worldwide."
May 13, 2010 | 7 Comments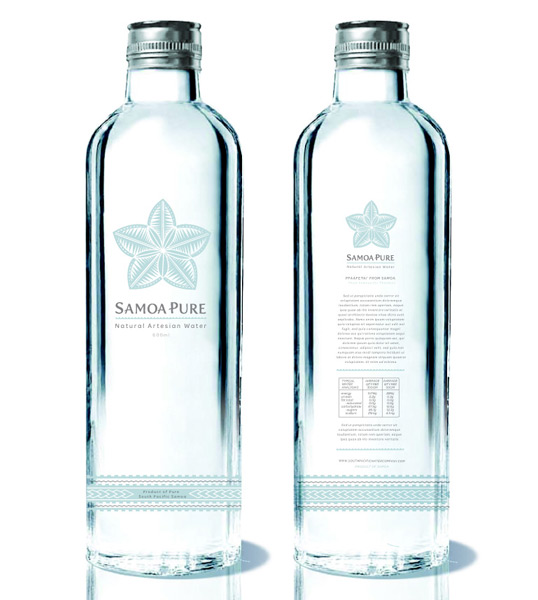 Designed by Ryan Marx | Country: New Zealand
We're assuming that this is concept work based on the bottle and application of the design. Either way we like the simplicity, cleanliness and the tropical feeling that it evokes.
May 13, 2010 | 8 Comments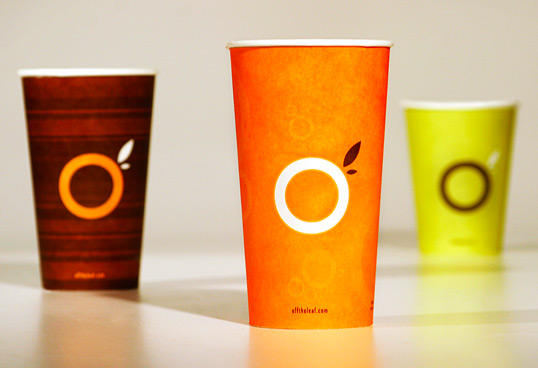 Designed by A|D Creative Group | Country: United States
"The goal for Off the Leaf was to create an experience where the packaging and the customer interact. The customer becomes part of the packaging experience by getting to choose their own combination of cup and sleeve design. This engagement allows the customer to have his or her own unique experience each time they order a cup of coffee. As hundreds of new coffee products are being marketed to the masses daily, it's those that generate enough buzz that find their way into the fabric of an audience. The opportunity to design a bold experience, has lead the new brand to successfully balance a premium product with customer interaction."
May 12, 2010 | 2 Comments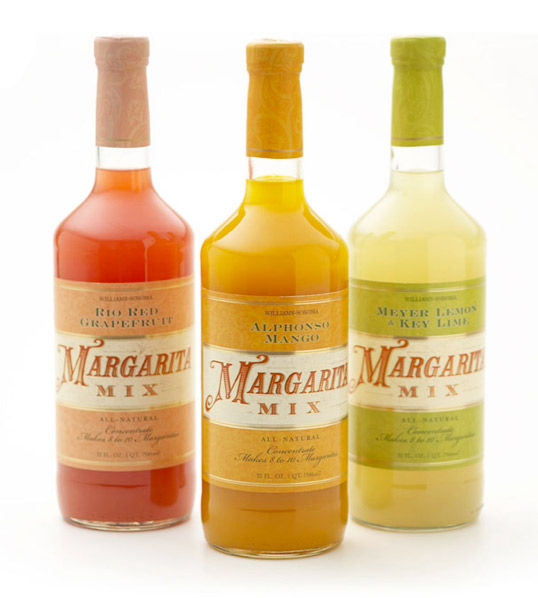 Designed by PhilippeBecker | Country: United States
Brand identity and packaging of Williams-Sonoma food and beverages using a warm, friendly colour palette and a variety of processes such as foiling, die cutting and blind embossing to add a luxury feel to the products.
April 30, 2010 | 1 Comment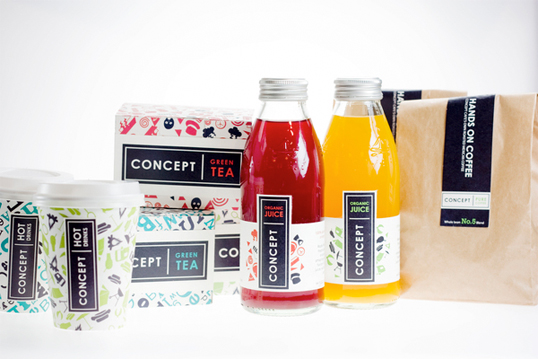 Designed by Sofie Platou | Country: Norway
Type and icons decorate tea boxes and coffee cups in this conceptual branding project.
April 27, 2010 | 14 Comments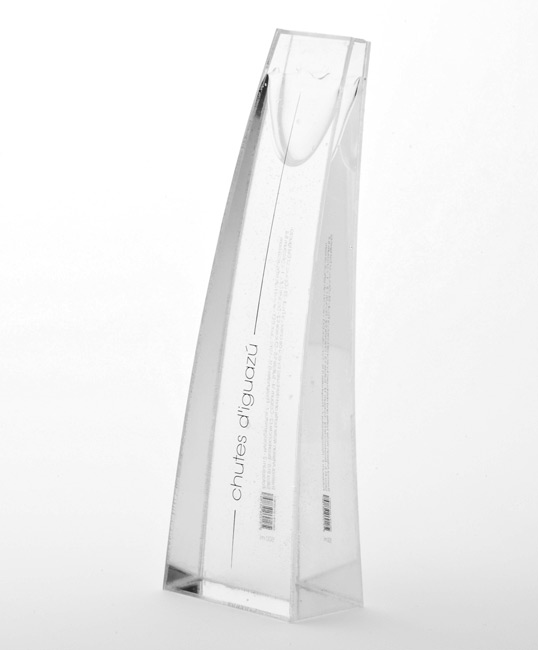 Designed by Gaspard Sommer | Country: Switzerland
"Iguatzú Falls is a cascading water rich in oxygen, lighter and more digestible, which is very fresh. It is recovered to increase energy, concentration and memory. For the bottle design, Gaspard was inspired forms of waterfalls, with a vibrant and sharp side to represent the power of the falls."
April 27, 2010 | 6 Comments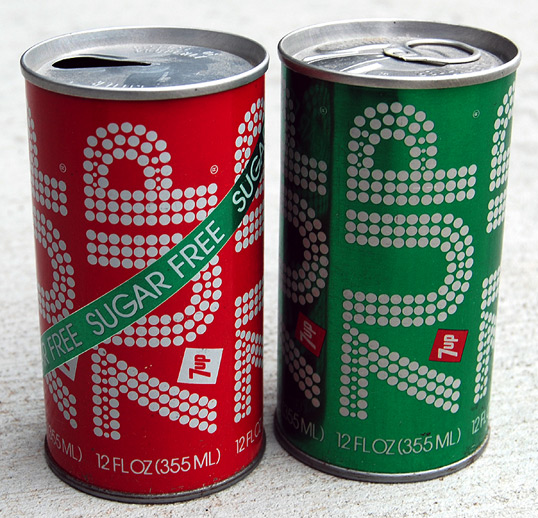 A nice collection of vintage soda pop packaging. It would be nice to see some of these brands look to their past when producing their current packaging.
April 22, 2010 | 5 Comments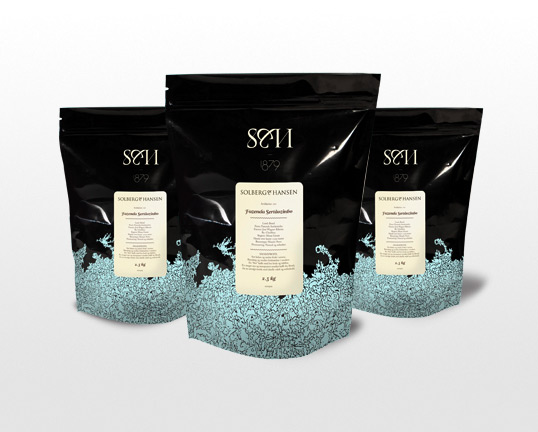 Designed by Anti Design | Country: Norway
"Have you seen the future of coffee? Which coffee beans will be the most popular next year, who shall deliver the best coffee? Solberg & Hansen, one of the best and oldest coffee houses in Norway, established in 1879, has always strived to accomplish to be the best in the market and bring you the finest coffee available. Seeking predictions from reading coffee grounds, is a well known method in order to search for the answers we have about the future.The brand, logo and the signature symbol along with typography and the precise information about coffee helps the brand step up its position in the market and stand out. By adding the fresh blue color together with the ability tell a story through careful and well thought-out design, this new image shows that this brand is urgently trying to differentiate and stand out from the traditional competitors that exist in this market."
April 17, 2010 | 7 Comments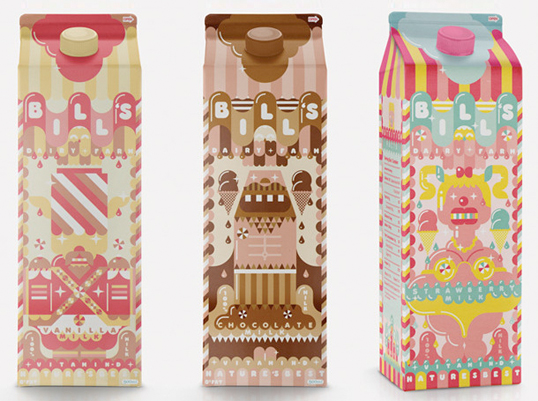 Designed by ILoveDust | Country: United Kingdom
"Some prototype packaging for Bill's Milkshakes. We took the the Chocolate, Strawberry and Vanilla and gave them a huge overhaul."