April 10, 2010 | 15 Comments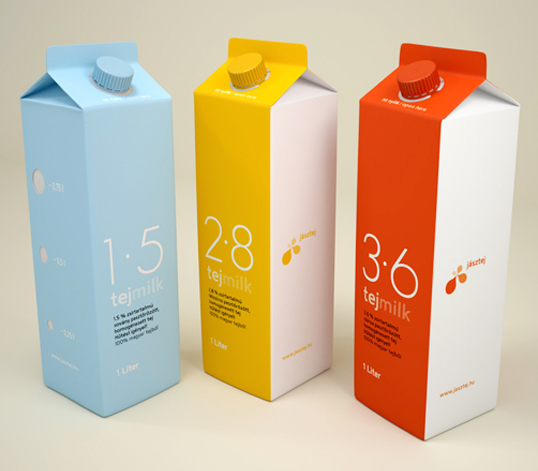 Designed by Fontos Graphic Design | Country: Hungary
Clean and simple typographic solution for this Hungarian dairy brand's visual identity. I wish we knew a bit more about it.
April 8, 2010 | 8 Comments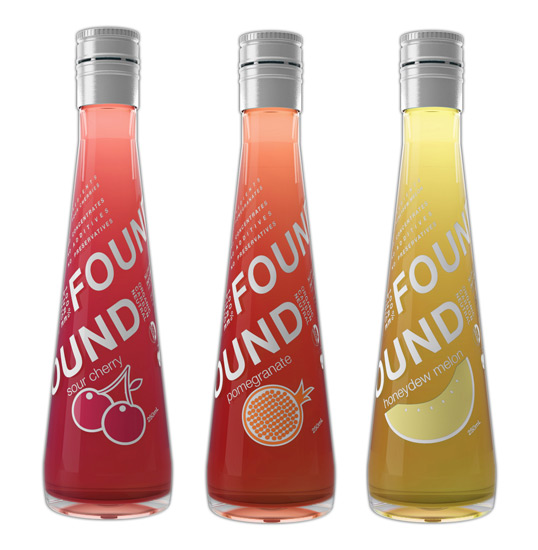 Designed by Onur Kece | Country: Australia
"The Design of the label has been created with two thoughts in mind; Transparency and interactivity.
Found has nothing to hide, there is no "back or front" so from any angle the logo and all info can be seen. The bottle shape expresses simplicity and elegance. The tall conical shape almost resembles a perfume bottle, supporting an ongoing proposition that natural beauty comes from within. Found is the first carbon neutral juice company in the world, we are 100% organic, pure fruit, no additives, preservatives, etc etc."
April 5, 2010 | No Comments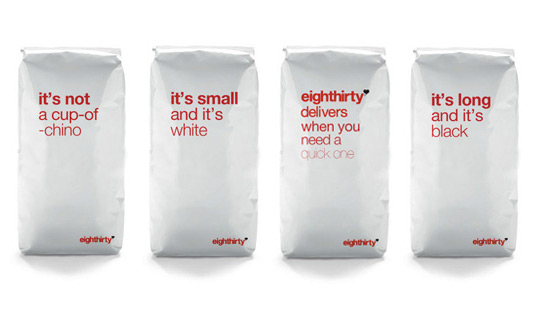 Designed by Noah Butcher | Country: New Zealand
"Eighthirty source organic beans from sustainable farms, then combine these with dedication to deliver the perfect coffee every time. Our passion is passed on in every cup to customers who care about great coffee as much as we do. Eighthirty delivers – simply good coffee."
April 4, 2010 | 4 Comments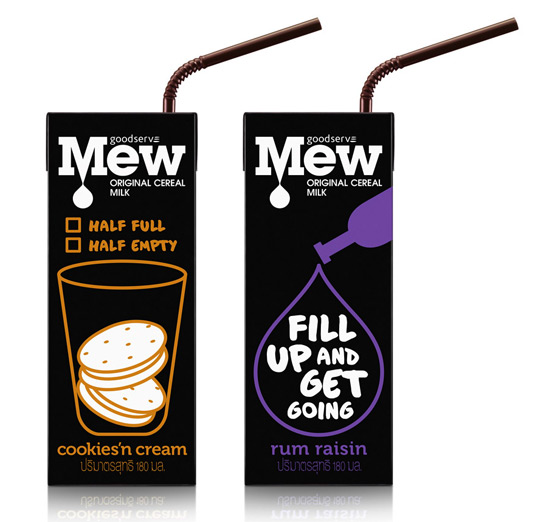 Designed by Subconscious Co. Ltd. | Country: Thailand
"Mew is the cereal milk with original flavors, cookies'n cream and rum raisin. It targets at young jobbers and college students who are out-going, intellectual, and ambitious. The packaging does not only communicate the flavours, but also reflect our target's attitude."
April 1, 2010 | 4 Comments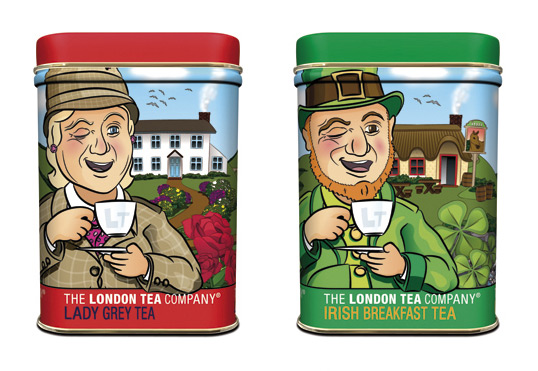 Designed by Simmer | Country: United Kingdom
"Originally set up in 2003 by a doctor and his brother from a family of tea estate owners, The London Tea Company now supplies teas to numerous high-profile companies; multi-national supermarkets, hotels and restaurants.
Simmer was appointed to develop packaging design for a new range of teas targeted at the tourist market. Packaging within the category is currently extraordinarily dull and given that tourists come to London and the UK to have fun and be entertained – alongside the more serious side of our culture and history, Simmer decided to take a light-hearted and engaging approach to the designs.
The packaging tins and outer sleeve portray jovial London and UK characters cheekily each drinking a cuppa the finest tea and set into scenic city and country backgrounds. The range is being sold in Duty Free outlets and other tourist destinations across the UK."
March 30, 2010 | 6 Comments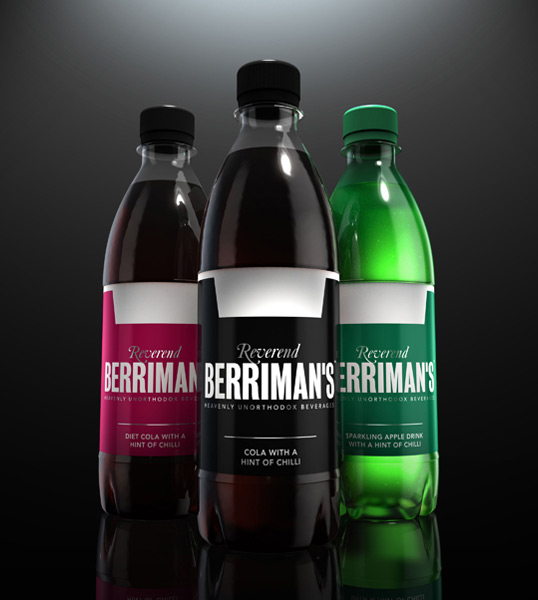 Designed by Lowestudio | Country: United Kingdom
"Our client, the Reverend John Berriman had created a taste revelation by adding natural chilli extract to homemade cola and apple drinks. The Reverend came to us for guidance in rebranding his product and relaunching it to compete within the specialist/premium soft drinks market. Our task was to create a strong brand direction which avoided negative associations of 'heat' often linked with chilli products. We identified that the real revelation was the Reverend himself – we simply created a brand with a personality that already existed. The Reverend Berriman saw the light!"
March 30, 2010 | 3 Comments
Designed by Arantxa Rues | Country: Spain
"Milk packaging design based on the Swiss International Style."
March 29, 2010 | 6 Comments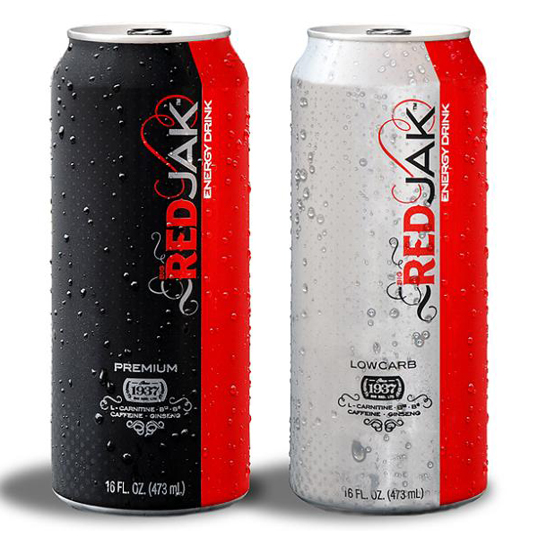 Designed by OFB | Country: United States
"Our brand sages found that the energy drink category had become saturated with adrenaline junkie hype and copy cat brands.  Our strategists suggested that we look to stylish trends in the beer industry and take a similar approach. The result was the complete reinvention of the Red Jak brand image and a unique personality in the category. The design created a new feel of sophistication and style geared toward a more discerning energy drink consumer who has an appreciation for style."

March 27, 2010 | 2 Comments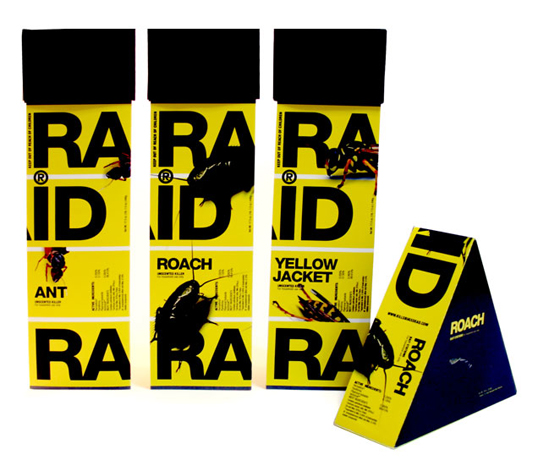 Designed by David San Miguel | Country: United States
A great portfolio of work from Art Center College of Design student David San Miguel.
March 26, 2010 | 4 Comments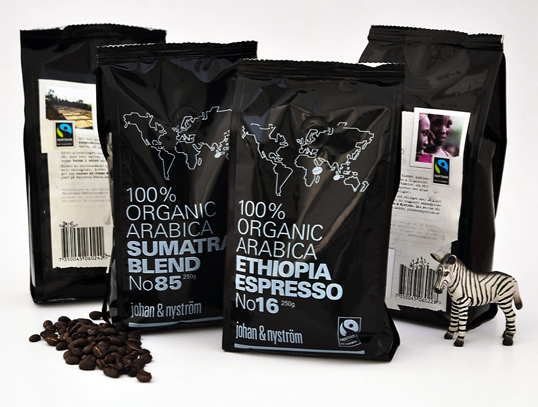 Designed by Summer | Country: Sweden
"Swedish coffee company Johan & Nyström slow roasts coffee in small batches on two roasting machines from 1956. Not because they are traditionalists, but because they believe that the coffee tastes better. The slow roasting (12-15 minutes) brings out the best in each coffee. They travel the globe in the hunt for the perfect coffee beans for the perfect cup of coffee. Summer has designed two bags for two different coffee blends – a Sumatra blend and an Ethiopian blend."