December 26, 2009 | 4 Comments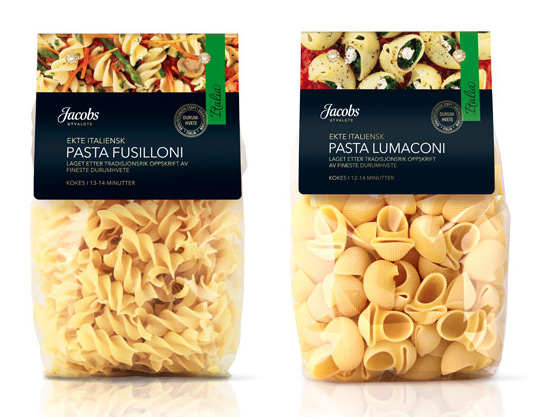 Designed by Strømme Throndsen Design | Country: Norway
Beautiful brand creation work from Norway's Strømme Throndsen Design. Responsible for the strategy, brand identity, naming, logo and packaging, they came up with a solution overflowing with appetite and shelf appeal.
December 14, 2009 | 5 Comments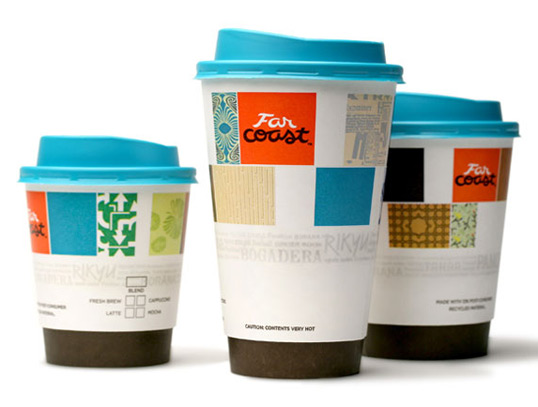 Designed by Mint Design | Country: United States
"As part of the Coca-Cola Co., Far Coast offers a premium selection freshly brewed coffees, teas and cocoas. Stores opened in Atlanta, Oslo, Singapore and Toronto. We designed the visual language and identity system for the new brand and its 17 blends. Additionally, we designed packaging, collateral, marketing materials and website."
December 13, 2009 | 4 Comments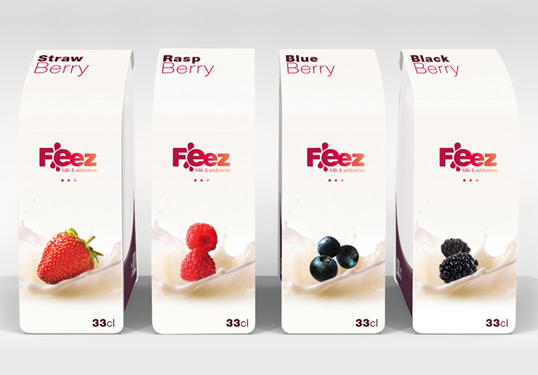 Designed by HvingtQuatre | Country: France
"A range of milk-based drinks with a take-away size in 4 flavours; Strawberry, Blackberry, Blueberry and Raspberry.
The milk adorns the packaging, the tasty fruit is brought out on the milk and on the opening that enables the drinking."
December 7, 2009 | 12 Comments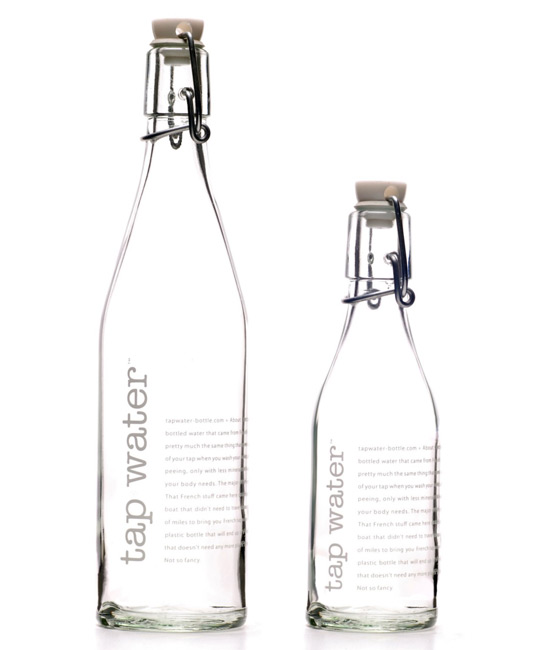 Designed by Racquel Youtzy | Country: Canada | Font: ITC American Typewriter
"Racquel Youtzy (founder of tap water bottle) of Toronto, Canada designed this in response to the growing demand for safe refillable water bottles. Everything on the market seems to be geared towards the sports side of the business. Even the high end metal water bottles still have an obvious "sports feel" about them with the wide neck and stubby appearance. If you want a bottle that can be used on your table during a dinner party, on your desk at work, or even used when you are out shopping the "tap water bottle" is the product that is needed. The bottle is stylish with both a modern clean design and a retro flip cap giving it a universal appeal.
December 6, 2009 | 5 Comments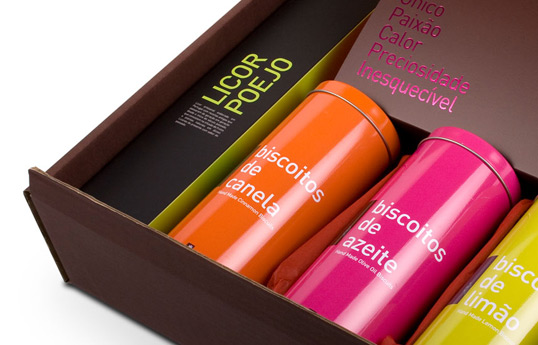 Designed by António Policarpo | Country: Portugal
"The Boa Boca Gourmet  project was born in Évora in 2004, is a small company which currently employs five people. Began with the opening of a gourmet shop with a strong component of design. Since 2006 the company's members António João Policarpo (Designer degree in advertising communication and a master degree in graphic design by Alquimia da Cor) and Inês Varejao (Eng Agricultural and postgraduate in wines in Bordeaux – France) joined efforts and created the brand "FEITOÀMÃO®" and in partnership with small producers selected and moved forward with the creation and development of traditional Portuguese food products of high quality, handmade with care and wisdom, and packed with an image carefully and packaging excellence.
December 5, 2009 | 1 Comment
Following the Pop & Street Art series with So-Me, James Jarvis and Delta last year, the iconic Malibu liquor bottle is now given a makeover by three magazines. Each publication showcased exceptional creativity, uniqueness and expertise: Vice added a drip effect to the Caribbean color theme; Clark Magazine took a DIY approach, stripping it down to a simple white, and packaging it with stencils and spray paint; while Shoes Up went all out with a shoelace design complete with matching "shoe" box.
December 1, 2009 | 1 Comment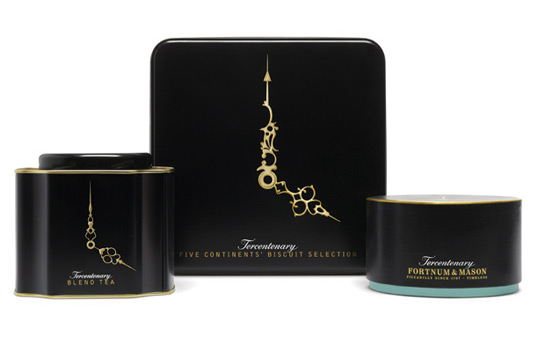 Designed by Pearlfisher | Country: United Kingdom
"21st-century redesign of a treasured Georgian classic."
November 26, 2009 | 1 Comment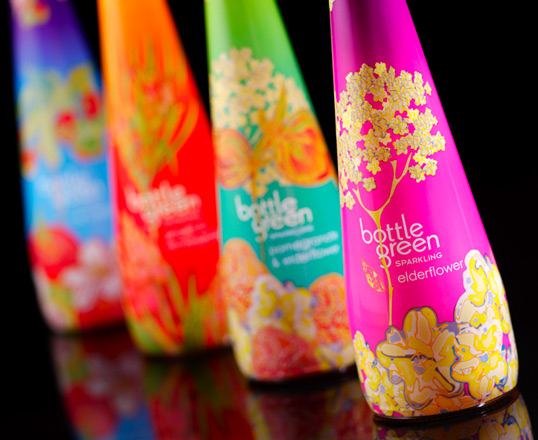 Designed by Rachel Pitman | Country: United Kingdom
"Premium soft drink brand Bottlegreen is to unveil a range of stylish limited edition sparkling pressé bottles for the festive season, in stores from early November.  The designs were created by textile design graduate, Rachel Pitman, following a nationwide talent search by Bottlegreen Drinks Co."
November 25, 2009 | 1 Comment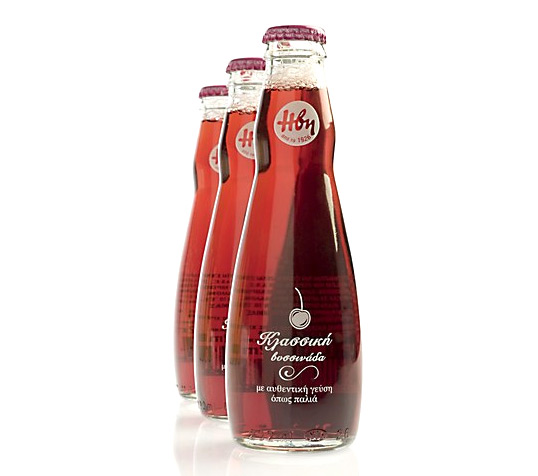 Designed by Red Design Consultants | Country: Greece
"Classic charm with a touch of modernity. The new product line of IVI has the authentic flavor of the past and a new appearance that above all respects tradition. The new IVI classic comes in glass bottles, with the traditional pop-art tops, the intense curves and the historical IVI logo. Its minimal appearance expresses the force of the past in the present."
November 24, 2009 | 10 Comments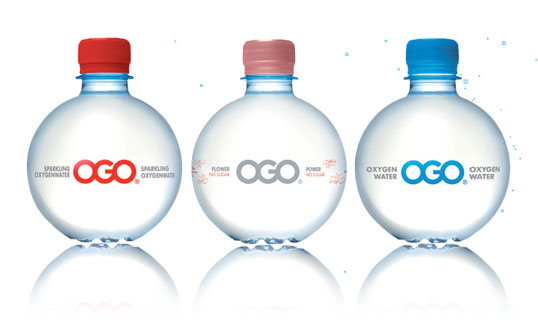 Designed by ORA-ÏTO | Country: France
"The man behind the unique design of the highly distinctive OGO water bottle is Ora-Ito, the brand name of the designer Ito Morabito. In 2002 Ora-Ito received the 'Oscar for the best packaging'. His style is described as 'simplexity'; simple in it's complexity .
The OGO brand belongs to the world of style, inspiration, fashion and sport. OGO has appeared in London Fashion Week shows by Julien Macdonald and Michiko Koshino.  Avant-garde designer Jeremy Scott has used OGO in Paris. In sport, OGO is a natural for stars like English rugby international Olly Barkley. The press frequently link OGO with top celebrities."