January 18, 2010 | 2 Comments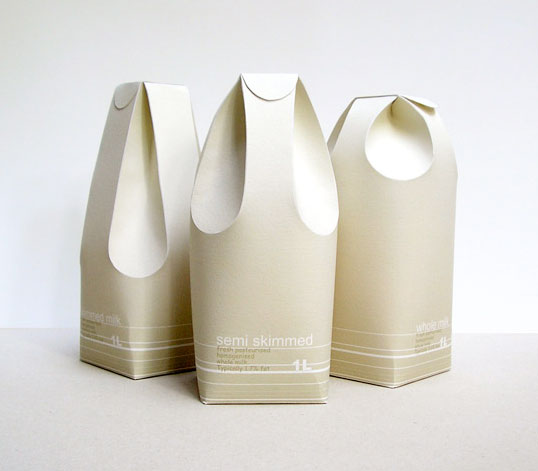 Designed by Raw Edges | Country: United Kingdom
An excellent example of structural package design applied in a f
unctional and communicative way.
"These three different milk cartons distinguish between the rates of fat in the milk by using form rather than colour. The form of the milk cartons reflects in a way on the milk's texture and smoothness. The two back folds are used as the carton's handle, while the two in the front function as the spout."
zp8497586rq
January 17, 2010 | 15 Comments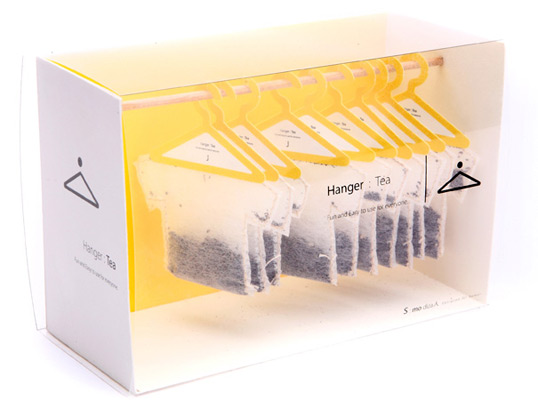 Designed by Soon Mo Kang
This product and packaging is such a great idea. The type of thing that makes consumers smile and take note.
January 12, 2010 | 1 Comment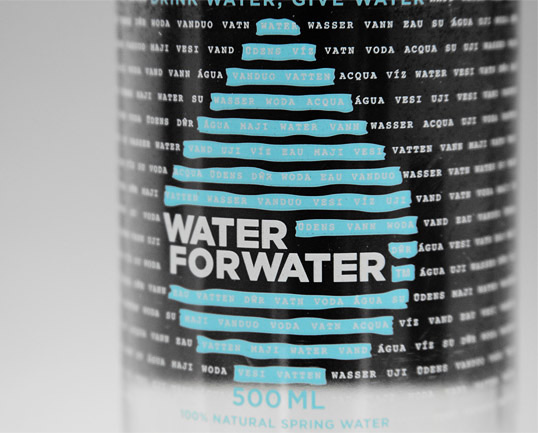 Designed by Mindscape Films | Country: Australia | Fonts: Gotham, Courier
"Recently finished design for a new line of bottled water called 'Water For Water' which is currently stocked across all Gloria Jean's Coffee houses in Australia, with plans to implement the water into the international GJC franchises in the near future as well as other retail outlets.
January 12, 2010 | No Comments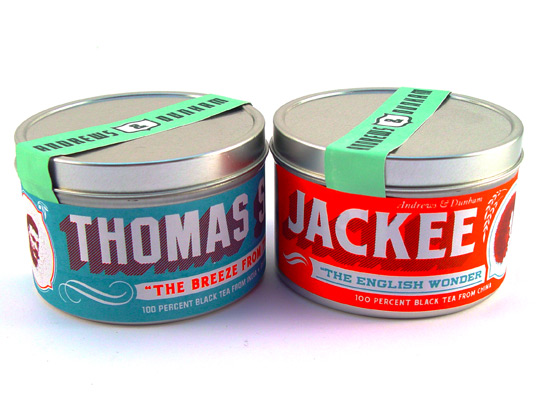 Designed by Aesthetic Apparatus | Country: United States
More beautiful work from Aesthetic Apparatus for Andrews & Dunham Damn Fine Teas.
January 9, 2010 | 2 Comments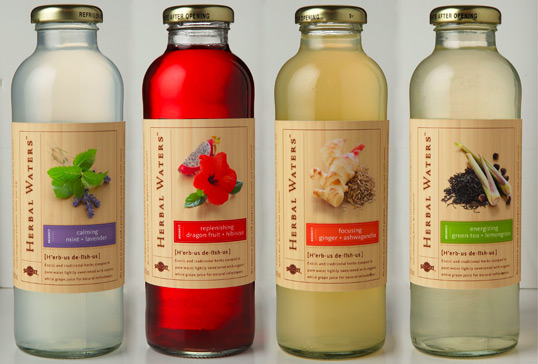 Designed by McLean Design | Country: United States
"Sunsweet Herbal Waters is a functional water-based beverage steeped with a combination of traditional and exotic herbs, lightly sweetened with organic juices for a unique tasting, intelligent drink. Moving away from mainstream
trends of over-processed, artificial foods and bright color schemes, Sunsweet Naturals is an intelligent and serene contradiction to the norm.The design is almost botanical in its presentation of exotic herbal ingredients, a delicate balance of efficacy, botany, and peaceful optimism. The tactility of using real materials — textured paper, sleek glass, and matte finish — helps to highlight the natural aspects of the products and reinforces what Sunsweet has come to call its "serene authenticity."
January 8, 2010 | 1 Comment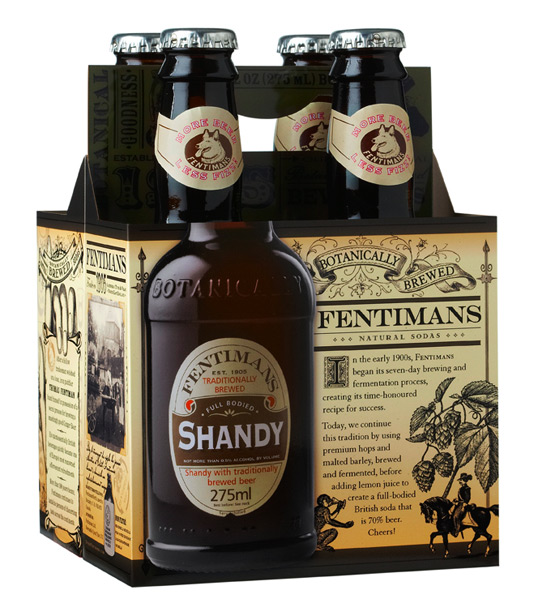 Designed by McLean Design | Country: United States | Fonts: Engravers, Copperplate
"Fentimans is a popular premium soda across the pond but a virtual unknown here in the states, so its history and time-proven qualities would need to be worn on its sleeve, so to speak, for its American debut. Early 20th century advertising art and classic playbill character paint a unique portrait of this quintessentially British beverage."
January 7, 2010 | 1 Comment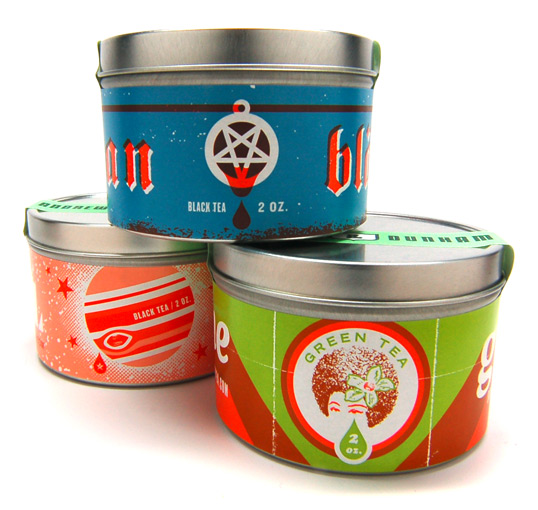 Designed by Aesthetic Apparatus | Country: United States | Buy it
New work from Aesthetic Apparatus for Andrews & Dunham Damn Fine Teas. Not only did they design these beautiful labels, they also silkscreen each one by hand which demonstrates the craft and care put into their work.
My bad, only series one and series two were screen printed. The series above is offset printed.
January 5, 2010 | 1 Comment
Designed by Blue Marlin | Country: United Kingdom
"Brazilian scientist Dr Antonio Martins invented a revolutionary new way of extracting coco juice so that it is left as pure and untouched as it is in the coconut.
His brief to us was to craft a new identity that linked his coco juice, coco milks and indulgent coco cream, and to create packaging that also communicated the various health benefits and taste characteristics of the different products.
Our brand overhaul managed to pull off Dr Martins' various demands and had a dramatic effect on sales, securing the brand an award at an international exhibition and a prestigious launch at Harvey Nichols."
December 27, 2009 | 4 Comments
Country: United Kingdom
Does anyone know who designed these beautiful tea caddies for Williamson? Please email us if you do, or leave a message in the comments below.
Pictured above are Williamson's Christmas 2009 tea caddies. Regularly the caddies are available in teal, pink, grey and blue, each pertaining to a different flavour of tea. The metal is matte and textured with beautiful gold accents.
December 26, 2009 | 4 Comments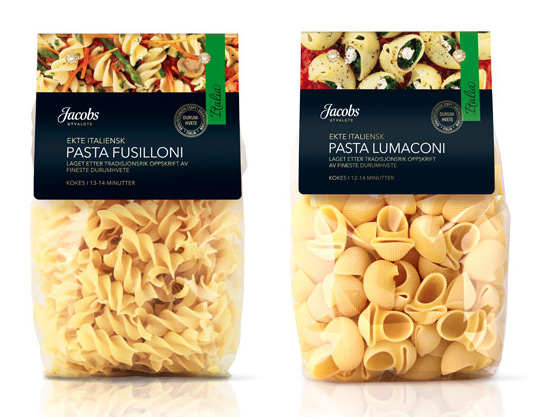 Designed by Strømme Throndsen Design | Country: Norway
Beautiful brand creation work from Norway's Strømme Throndsen Design. Responsible for the strategy, brand identity, naming, logo and packaging, they came up with a solution overflowing with appetite and shelf appeal.