March 24, 2010 | 3 Comments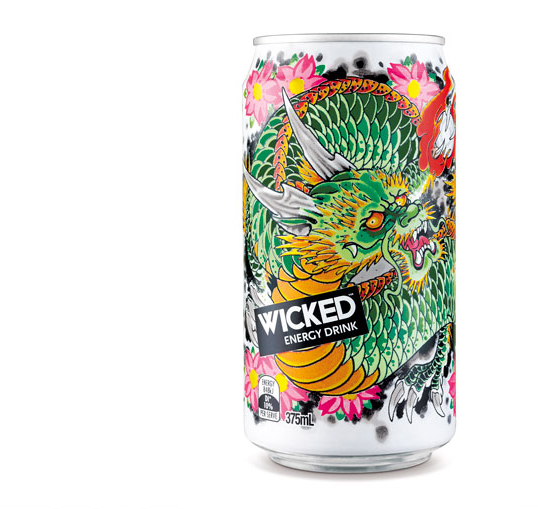 Designed by War Design | Illustration: Kian Forreal | Country: Australia
War teamed up with tattoo artist Kian Forreal to design P&N Beverages energy drink Wicked. Beautiful illustration and design aside, I love how this fits so well within the energy drink landscape while still being able to stand out and not look obnoxious like most of it's competitors.
March 23, 2010 | 7 Comments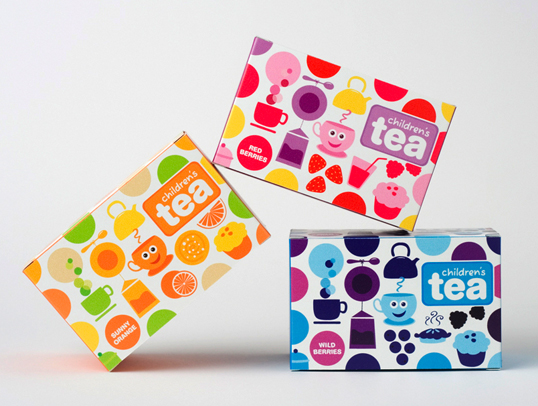 Designed by Sara Strand | Country: Sweden
"Children's Tea is the perfect choice for the young ones. All ingredients are organic and naturally caffeine-free. Children's Tea comes in three different flavours, Sunny Orange, Red Berries and Wild Berries."
March 18, 2010 | 1 Comment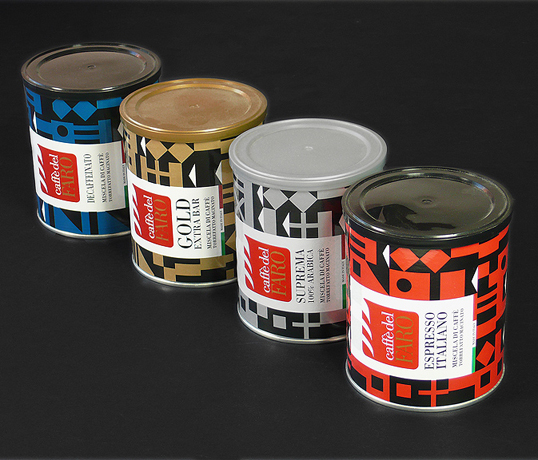 Designed by Iceberg | Country: Italy
"Iceberg created the corporate identity for "Caffè del faro". In a successive step, the studio designed two different product lines.  The classic line has a white background where the coffee description becomes the main graphic element.  The top line is based on textures composed by International Marine Signal Flags  (the name "Caffè del faro" means Lighthouse coffee). Using colours and the flags like an alphabet, the studio created the packaging textures, different for every blend."
March 10, 2010 | 2 Comments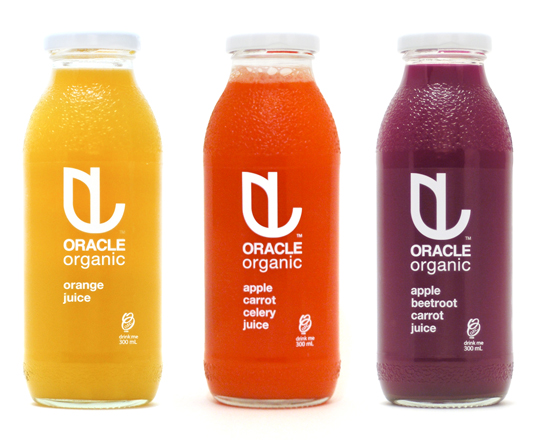 Designed by Fenetik Design | Country: Australia
"When we originally sat down with Oracle, the company had been in production for a little over a year, and with products starting to fill local and national grocery store and cafe shelves, they were ready to take a look at strengthening their labels and packaging.
After looking at the previous bottle, which had a bit of a busied pattern effect on an opaque wrap around label, the objective for our design seemed clear – to produce packaging that let the richness of the juice shine through. By allowing the juice to provide all of the needed colour, we were able to utilise minimal white text as the display for the company branding and juice variant details. In doing so, we were able to "fill up" the logo with the product itself. As the juice colour becomes the signifier for the variant, customers can easily spot their flavour on the shelf, and in their side by side combination, the entire range starts to take on the effect of a little fruit and vegetable garden ready for picking."
March 10, 2010 | 2 Comments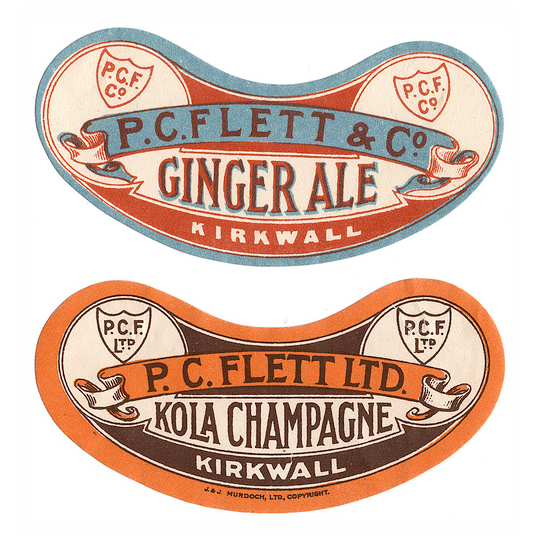 Designer: Unknown | Country: United Kingdom
We came across these beautiful soda labels on designer Jane McDevitt's Flickr and just had to share them.
March 3, 2010 | 12 Comments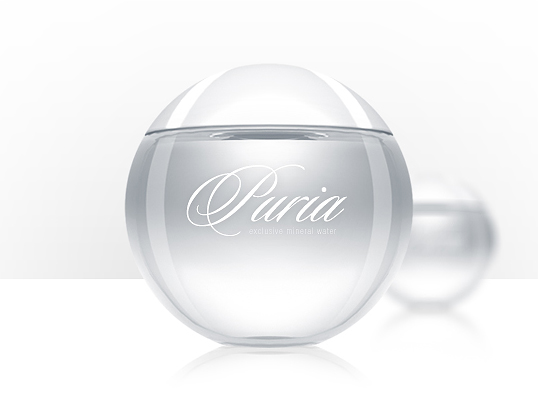 Designed by Dreamworx | Country: Bulgaria | Font: Sloop
"The idea behind this very exclusive mineral water design is very very simple – everything went from defining the most perfect shape inall of nature – the perfect circle. It is so simple yet so difficult to master, even art students hold exams on just drawing a perfect circle by hand. So the idea was to use the most perfect natural shape in designing this exclusive mineral water bottle. It features a double-cap system with a plastic hood and a metal cap underneath for practical reasons, but not messing up the whole image of the design."
February 25, 2010 | 3 Comments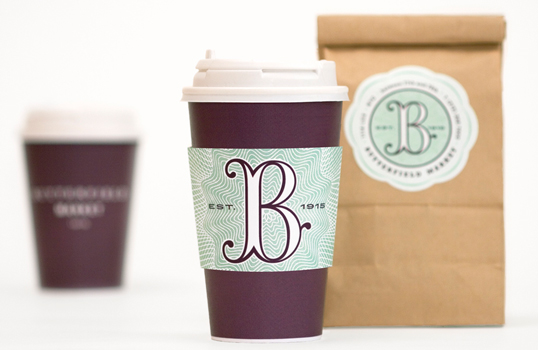 Designed by Christine Celic Strohl at Mucca Design | Country: United States
"An Upper East Side temple to luxury foods since 1915, Butterfield Market is a family-owned retail grocery famous for its superior quality food and outstanding customer service. With the addition of a new catering division, they needed guidance in creating a scalable, cohesive identity to facilitate the projected growth of the enterprise from a localized phenomenon to a widely recognized brand, with the potential to go national.
February 24, 2010 | 6 Comments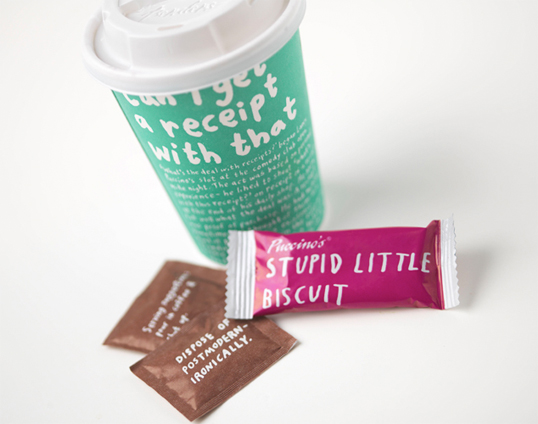 Designed by Jim Smith | Country: United Kingdom
Colourful, copy-driven packaging for this UK coffee shop chain that doesn't take itself too seriously.
February 23, 2010 | 3 Comments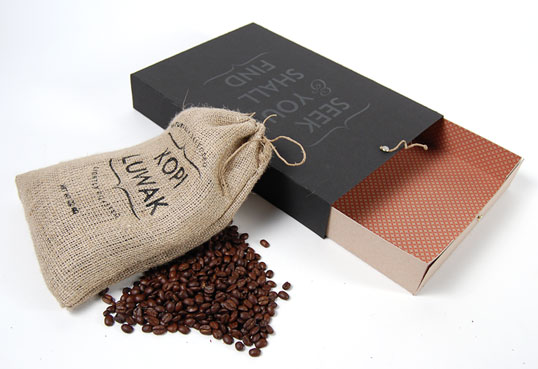 Designed by Colin Dunn | Country: United States
"As part of a larger branding project, I handmade a burlap coffee bag, carryout box and sugar packets for a very posh café that I named KOPI. The imaginary café imports coffee beans from Indonesia known as Kopi Luwak. The word Kopi is Indonesian for coffee and Luwak is the local name of the Asian Palm Civet, the animal responsible for this very naturally produced coffee.
A pound of Kopi Luwak can cost as much as $600, making it the most expensive coffee in the world. The branding elements borrow from Indonesian architecture, while the overarching aesthetic was "otherworld." KOPI operates as a "pop-up" café, moving from city to city and distributing from unadvertised locations. In keeping with the secrecy of the brand, the logo doesn't appear anywhere on the packaging. However other brand elements such as color, typeface and the holding shape of the logo are utilized. When these elements are introduced into public they would indicate to the informed consumer that KOPI is nearby, if only temporarily."
February 23, 2010 | 1 Comment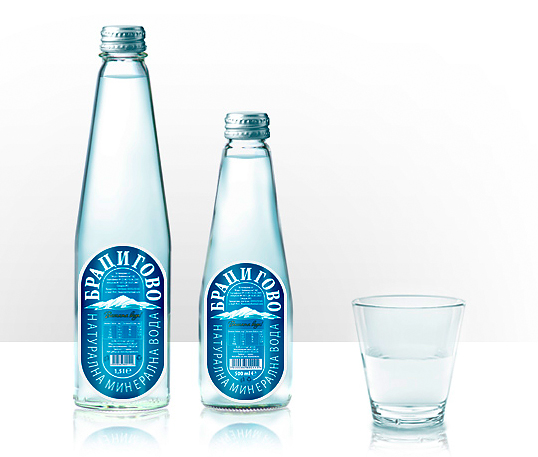 Designed by Dreamworx | Country: Bulgaria
"The task was to create a very elegant and interesting label that would make this stand out on the shelf and attract people to grab it among all the other bottles around."