February 20, 2010 | 5 Comments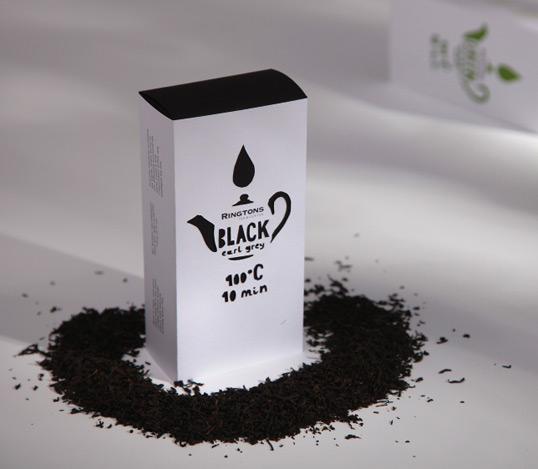 Designed by Dimitri Moruz | Country: Russia
"Brief is to design the packaging for a new line of organic loose teas (not a live project, tea company is Ringtons tea). Things to consider were: to have packaging eco friendly, to communicate the feel of it being exclusive, limited loose tea; try to appeal to young professionals. Solution is incorporating die-cut technique, which brings both: exclusiveness and it is saving on ink, while paper used for the outer layer is made of recycling materials."
February 19, 2010 | 3 Comments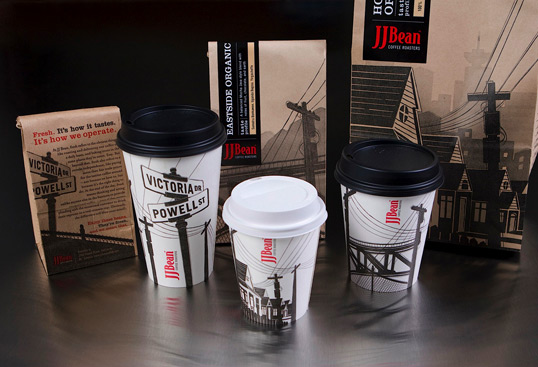 Designed by Thought Shop | Country: Canada
"Complete overhaul of the inventory of JJ Bean's printed materials and corporate story. Work included crafting a series of custom illustrations depicting their East Vancouver roots, as well as all point of communications between customers and JJ Bean."
February 18, 2010 | 2 Comments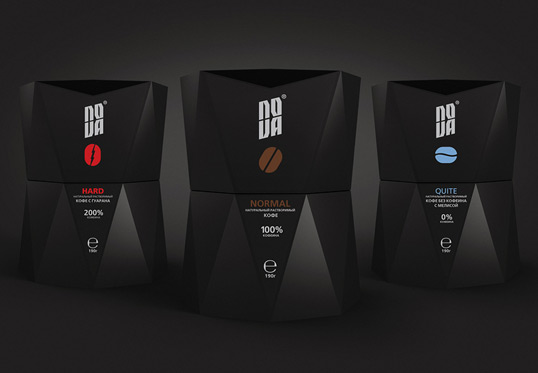 Designed by Mikhail Pitertsev | Country: Russia
Mikhail Pitertsev is a student at the British Higher School of Arts and Design in Moscow, Russia.
February 18, 2010 | 6 Comments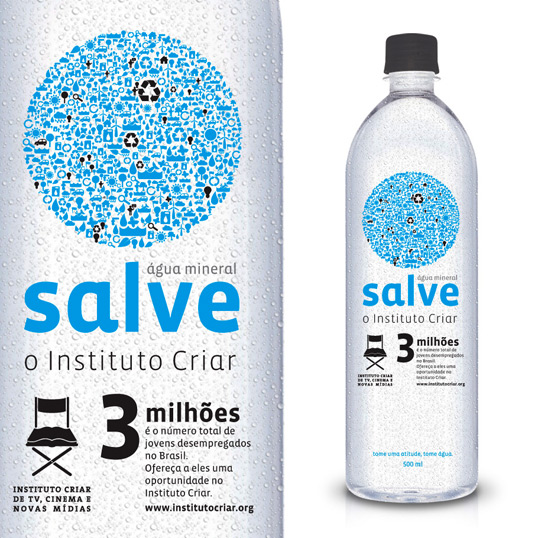 Designed by À La Carte Design | Country: Brazil | Fonts: Vista Sans
"I will not spend the money for myself. I will rather spend it in special business on a no-profit-no-loss policy." – Muhammad Yunus
The quote from Professor Dr. Muhammad Yunus, a Nobel Prize laureate and the developer of the term "social business", summarizes well the process which guided the concept behind Salve ("Save" in Portuguese), a product conceived and branded by À La Carte Design and developed in joint with Acqua Incorp.
February 17, 2010 | 2 Comments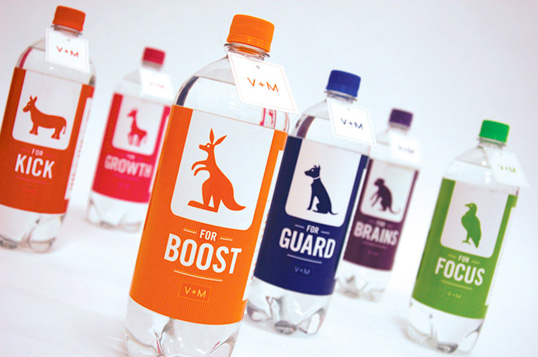 Designed by Braden Wise | Country: United States
"The recent surge of enhanced water products has attracted much of the health conscious population of today. My re-designed packaging system repositions Pure American's vitamin water under the new alias, V+M, a vitamin-enhanced mineral water that helps emphasize the health benefit of each of the flavors, conducive to overall well-being. A specific vitamin is highlighted on each bottle, as represented through the suitable animal icon."
February 15, 2010 | No Comments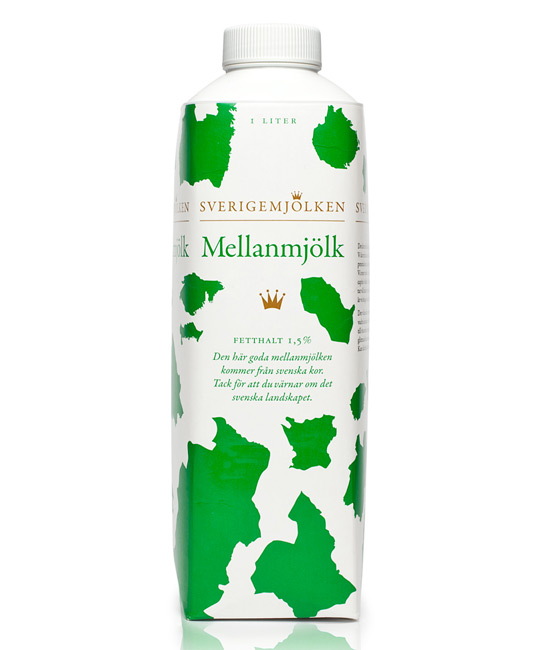 Designed by Amore | Country: Sweden
"This design cleverly combines all 25 of the Swedish counties into a cow pattern! Sverigemjölken (The Swedish Milk) is a classy and charming tribute to Sweden."
February 9, 2010 | No Comments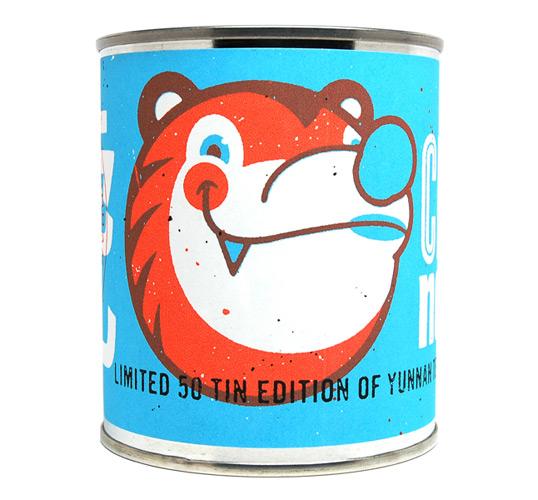 Designed by Aesthetic Apparatus | Country: United States
"China is such a great, big, humongous place we decided it was only fitting to celebrate the Chinese New Year with a great, big, humongous tin of Yunnan Tea! Ring in the Year of the Tiger with some of the strongest tea on Earth. If this stuff doesn't put fur on your hide and make your mug growl you're brewing it wrong. The history of tea begins in Yunnan, and you'll see why this is the granddaddy of them all when you brew up a cup — it's strong and smooth, spicy and sweet, rich and earthy. It has a thousand stories to tell, so listen up!
February 3, 2010 | 4 Comments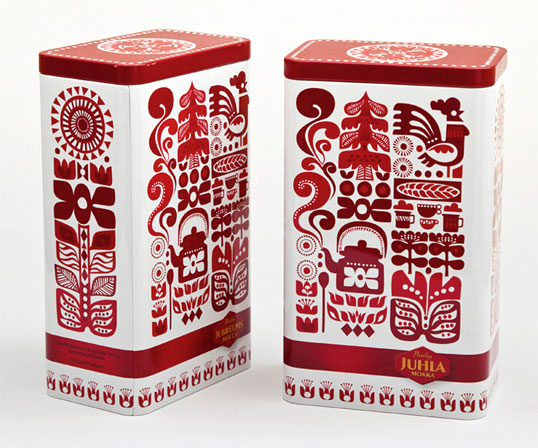 <p id="
swaptext">Designed by Sanna Annukka | Country: United Kingdom
Special edition tin for Finnish coffee brand Paulig.
zp8497586rq
February 1, 2010 | 4 Comments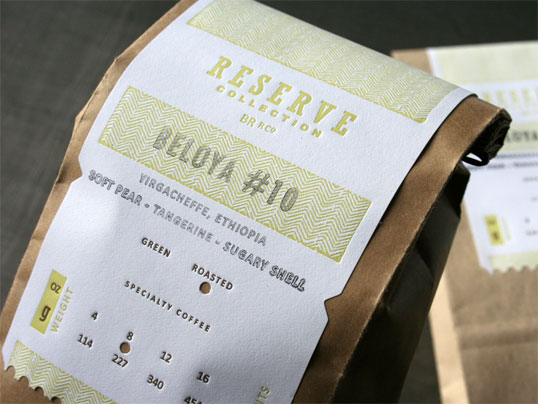 Designed by Jeff Holmberg | Country: United States
"The label is customized by rubber stamping the coffee variety and hole punching the bean and weight information. The ripped edge of the label on the kraft bag balances a raw yet refined look."
January 29, 2010 | 3 Comments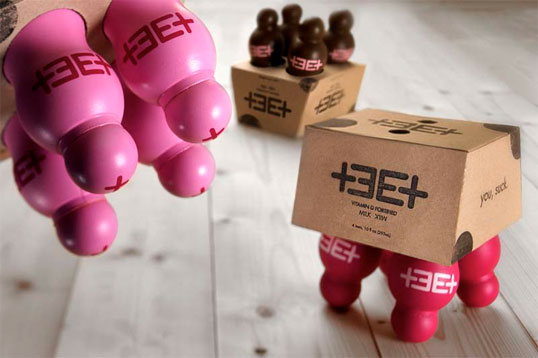 Designed by <a href="http://www.as
hleylinnenbank.com" target="_blank">Ashley Linnenbank | Country: United States
"Milk packaging sure to get noticed on the shelf. Available in skim, chocolate, and whole."
zp8497586rq