March 10, 2010 | 2 Comments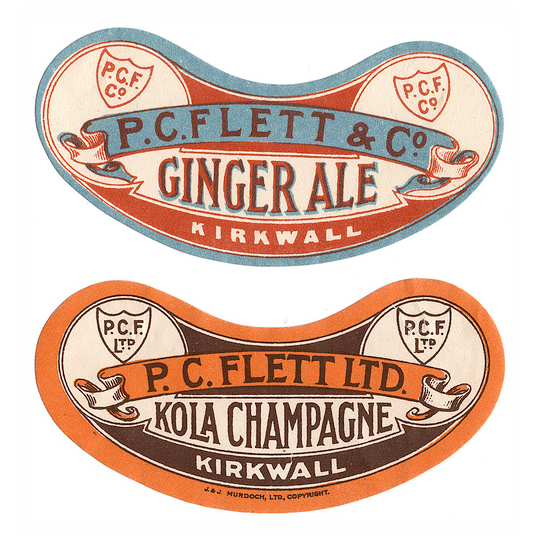 Designer: Unknown | Country: United Kingdom
We came across these beautiful soda labels on designer Jane McDevitt's Flickr and just had to share them.
March 3, 2010 | 12 Comments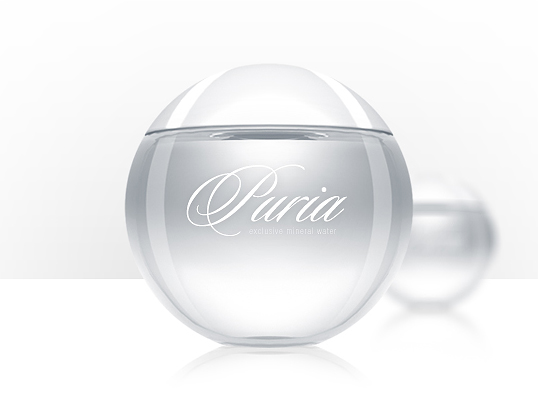 Designed by Dreamworx | Country: Bulgaria | Font: Sloop
"The idea behind this very exclusive mineral water design is very very simple – everything went from defining the most perfect shape inall of nature – the perfect circle. It is so simple yet so difficult to master, even art students hold exams on just drawing a perfect circle by hand. So the idea was to use the most perfect natural shape in designing this exclusive mineral water bottle. It features a double-cap system with a plastic hood and a metal cap underneath for practical reasons, but not messing up the whole image of the design."
February 25, 2010 | 3 Comments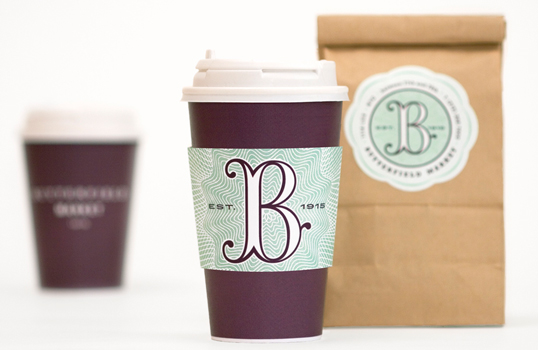 Designed by Christine Celic Strohl at Mucca Design | Country: United States
"An Upper East Side temple to luxury foods since 1915, Butterfield Market is a family-owned retail grocery famous for its superior quality food and outstanding customer service. With the addition of a new catering division, they needed guidance in creating a scalable, cohesive identity to facilitate the projected growth of the enterprise from a localized phenomenon to a widely recognized brand, with the potential to go national.
February 24, 2010 | 6 Comments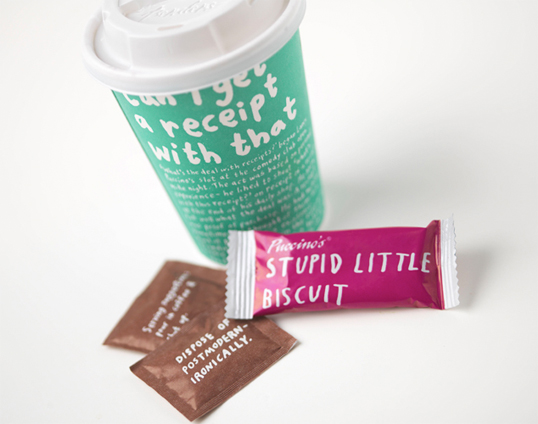 Designed by Jim Smith | Country: United Kingdom
Colourful, copy-driven packaging for this UK coffee shop chain that doesn't take itself too seriously.
February 23, 2010 | 3 Comments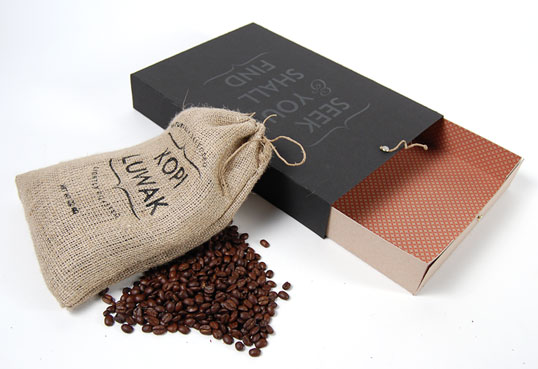 Designed by Colin Dunn | Country: United States
"As part of a larger branding project, I handmade a burlap coffee bag, carryout box and sugar packets for a very posh café that I named KOPI. The imaginary café imports coffee beans from Indonesia known as Kopi Luwak. The word Kopi is Indonesian for coffee and Luwak is the local name of the Asian Palm Civet, the animal responsible for this very naturally produced coffee.
A pound of Kopi Luwak can cost as much as $600, making it the most expensive coffee in the world. The branding elements borrow from Indonesian architecture, while the overarching aesthetic was "otherworld." KOPI operates as a "pop-up" café, moving from city to city and distributing from unadvertised locations. In keeping with the secrecy of the brand, the logo doesn't appear anywhere on the packaging. However other brand elements such as color, typeface and the holding shape of the logo are utilized. When these elements are introduced into public they would indicate to the informed consumer that KOPI is nearby, if only temporarily."
February 23, 2010 | 1 Comment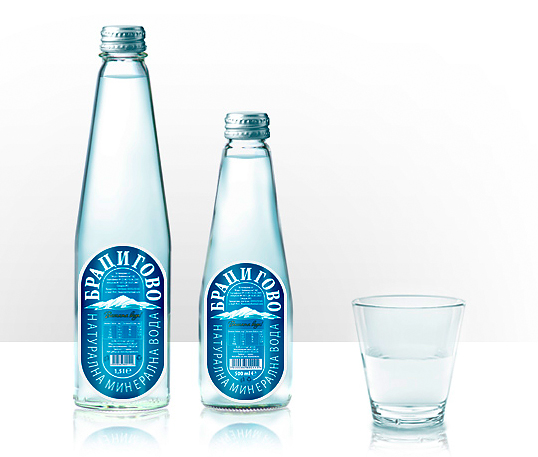 Designed by Dreamworx | Country: Bulgaria
"The task was to create a very elegant and interesting label that would make this stand out on the shelf and attract people to grab it among all the other bottles around."
February 21, 2010 | 3 Comments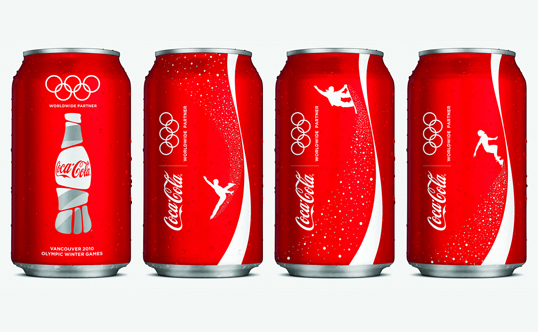 Designed by Turner Duckworth | Country: United States
Lovely Package's home town of Vancouver, BC is currently hosting the 2010 Winter Olympics, and following in tradition Coca-Cola has come out with limited edition cans to commemorate the games. We're unsure who is behind the design of these but it looks like it could be the work of Turner Duckworth. If you know who it is please let us know.
February 20, 2010 | 5 Comments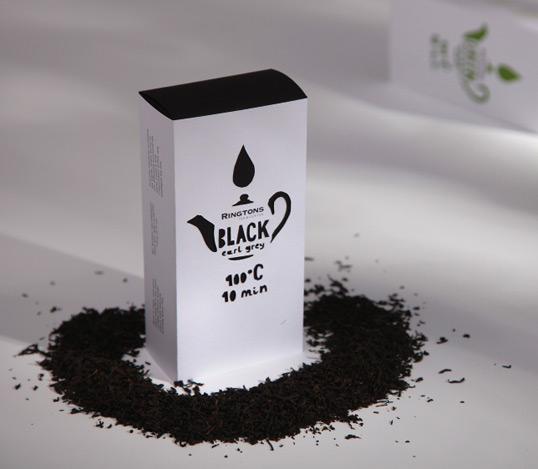 Designed by Dimitri Moruz | Country: Russia
"Brief is to design the packaging for a new line of organic loose teas (not a live project, tea company is Ringtons tea). Things to consider were: to have packaging eco friendly, to communicate the feel of it being exclusive, limited loose tea; try to appeal to young professionals. Solution is incorporating die-cut technique, which brings both: exclusiveness and it is saving on ink, while paper used for the outer layer is made of recycling materials."
February 19, 2010 | 3 Comments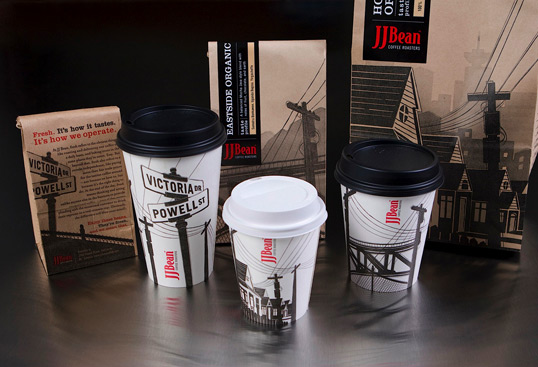 Designed by Thought Shop | Country: Canada
"Complete overhaul of the inventory of JJ Bean's printed materials and corporate story. Work included crafting a series of custom illustrations depicting their East Vancouver roots, as well as all point of communications between customers and JJ Bean."
February 18, 2010 | 2 Comments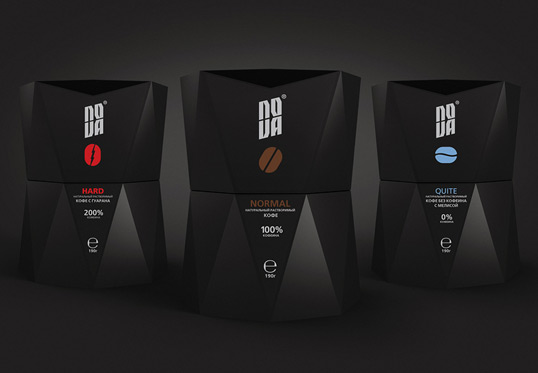 Designed by Mikhail Pitertsev | Country: Russia
Mikhail Pitertsev is a student at the British Higher School of Arts and Design in Moscow, Russia.