September 21, 2009 | 3 Comments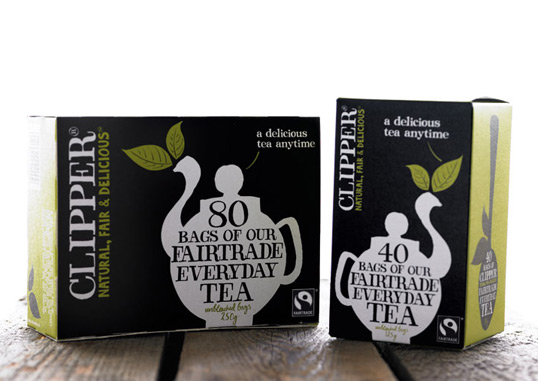 Designed by Big Fish | Country: United Kingdom
Nice hand drawn packaging for Clipper Fair Trade teas.
September 18, 2009 | 7 Comments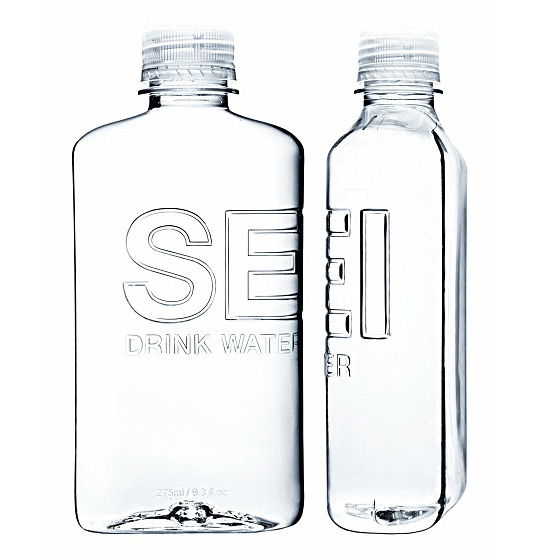 Country: United States | Buy it
"The bottle shape, inspired by the military canteen, is designed around the principle of portability and utilization of space while maintaining a subtle harmony of form and function. The bottle is useful and fashionable; and the taste of SEI natural spring water is pure and crisp."
September 15, 2009 | No Comments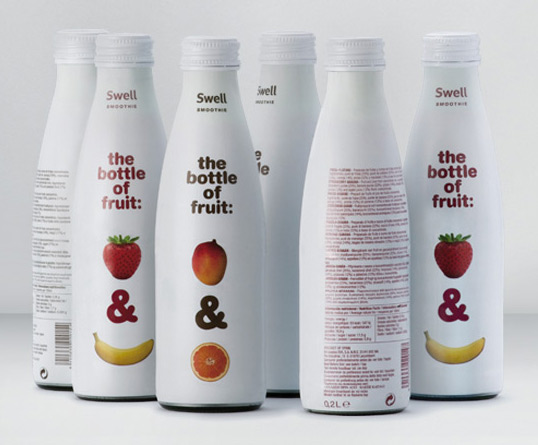 Designed by Ruiz+Company | Country: Spain
Clean, simple and appealing work from Ruiz+Company for Swell smoothies and iced teas.
September 13, 2009 | 10 Comments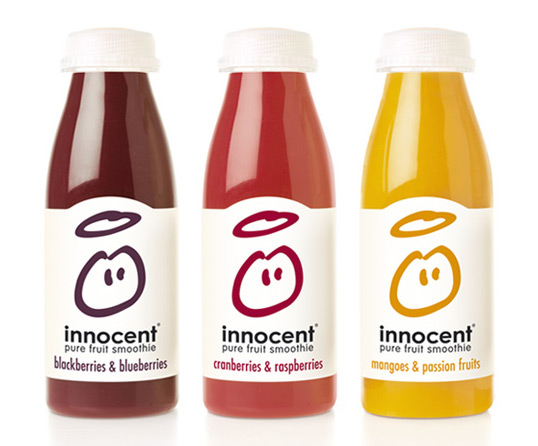 Designed by Pearlfisher | Country: United Kingdom
"Task: Bringing these little drinks into line by introducing consistency to a rapidly expanding brand.
Scope: Brand identity design and range segmentation."
September 10, 2009 | 1 Comment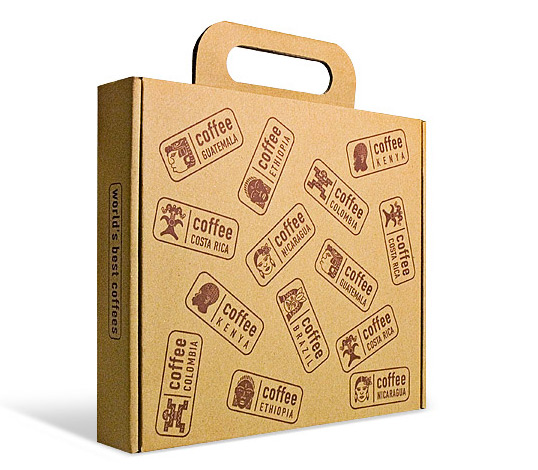 Designed by Artel Artyomovyh | Country: Ukraine
Bureau of Graphic Design "Artel Artyomovyh" developed package design for "World's best coffees" gift set of сoffee briquettes (Paradise. Gourmet-club™).
Set consist of 8 most popular types of coffee in vacuum briquettes. Package designed to symbolize traveller's suitcase. Simple, low-cost solution of package allows easily either to demonstrate content in coffee-shops or to transport and present collection.
September 9, 2009 | 4 Comments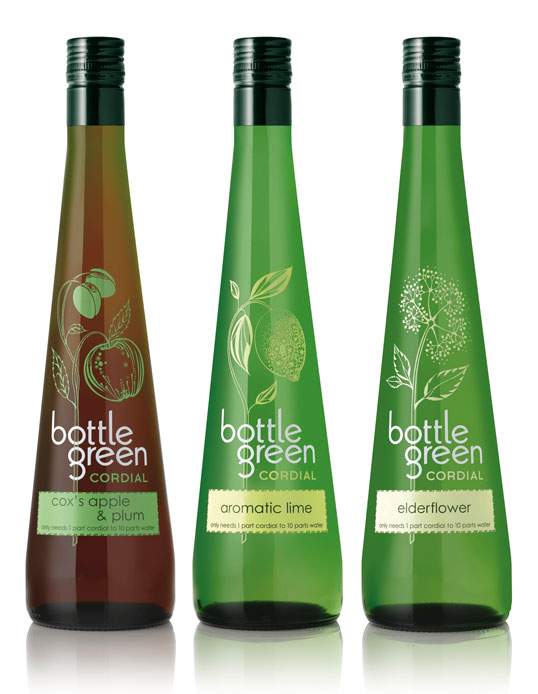 Designed by Ziggurat Brands | Country: United Kingdom | Buy It
A distinctive glass bottle and beautiful illustrations, both a rarity among non alcoholic beverages.
(PS. This editor's favourite is the elderflower cordial – delicious.)
September 8, 2009 | 2 Comments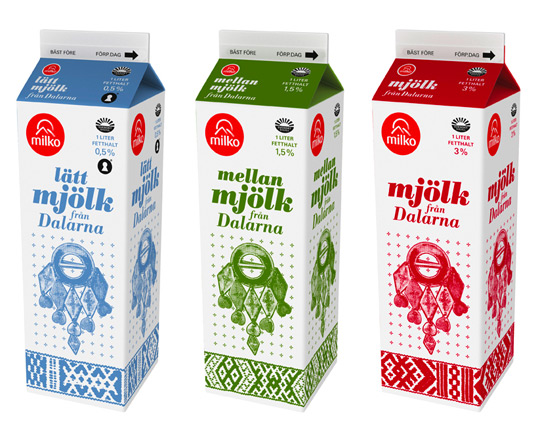 Designed by United Power | Country: Sweden
Interesting work from Swedish studio United Power for Milko, one of Sweden´s largest dairy companies producing milk products.
September 7, 2009 | 1 Comment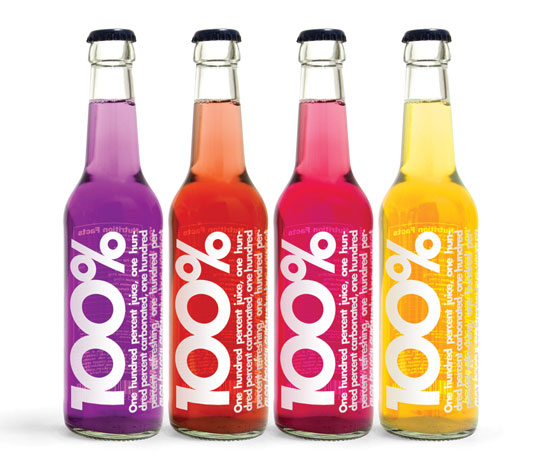 Designed by BBDK | Country: United States
"When approached by an independent beverage company to rebrand their line of 100% natural, carbonated juices, BBDK responded with a simple question. "Why not call it 100%?" It only makes sense. Graphically, we felt that nothing said pure better than clean graphics and a direct statement so we decided to K.I.S.S. (Keep It Simple Stupid). This direction also helps to differentiate these beverages from all of the other 'natural' soda options. And so another brand is born. Watch for it in your local grocery stores."
September 3, 2009 | 3 Comments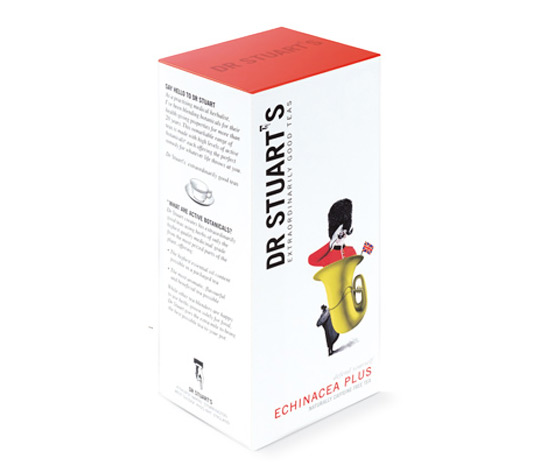 Designed by Pearlfisher | Country: United Kingdom
"Task: Strategic repositioning, moving from medicinal functionality to irreverent inspiration.
Scope: Brand identity and packaging design, naming, writing and tone of voice."
August 31, 2009 | 2 Comments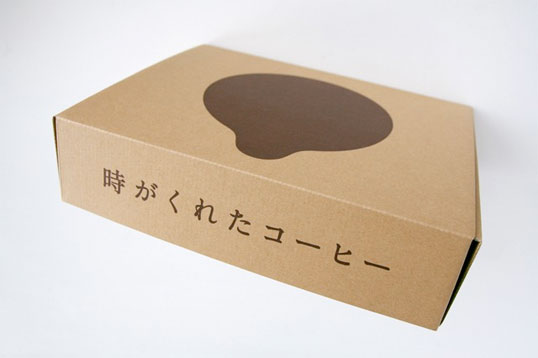 Designed by Commune | Country: Japan
Minimalist packaging from Japan; the simplistic nature is a far cry from most coffee packaging from the West.