August 18, 2009 | 3 Comments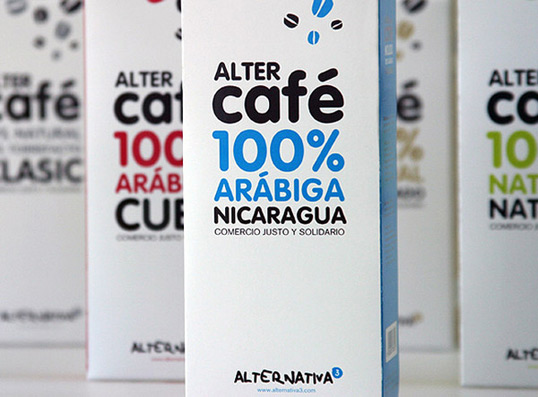 Designed by Nestor Urdanpilleta | Country: Spain | Buy it
"Alternativa 3, an organization working for Fair Trade since 1992, has come up with out-stand new packaging for their Fair Trade coffees range, within the process of the corporate identity change. The new design & identity are done by Nestor Urdanpilleta. The new identity captures the quality of the products and the clarity of Alternativa 3 philosophy as a Fair Trade organization. While the re-design is simple & clean, the message is clear as a Fair Trade organization."
August 16, 2009 | 1 Comment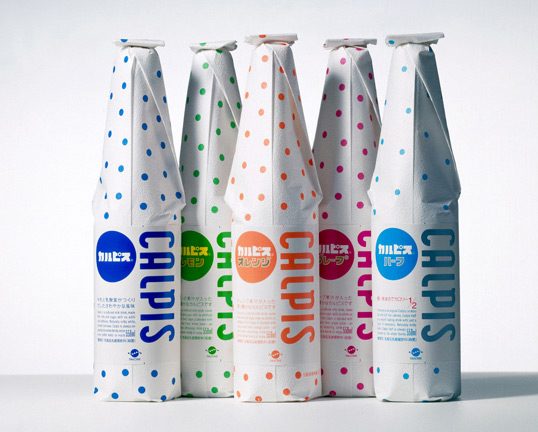 Designed by Taku Satoh Design Office | Country: Japan
Beautiful brand identity extending across multiple products for Japan's The Calpis Food Industry Co.
August 13, 2009 | 1 Comment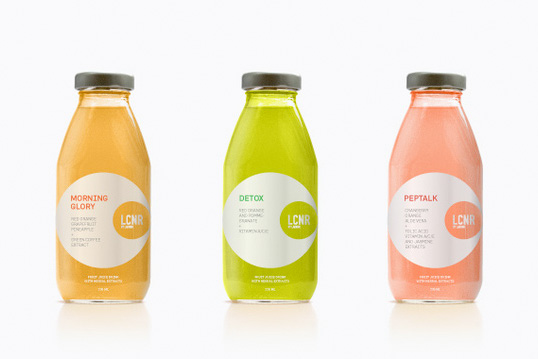 Designed by Muggie Ramadani Design Studio | Country: Denmark
Proposed designs for a vitamin juice which all share a beautiful sense of colour and simplistic labeling.
August 12, 2009 | 2 Comments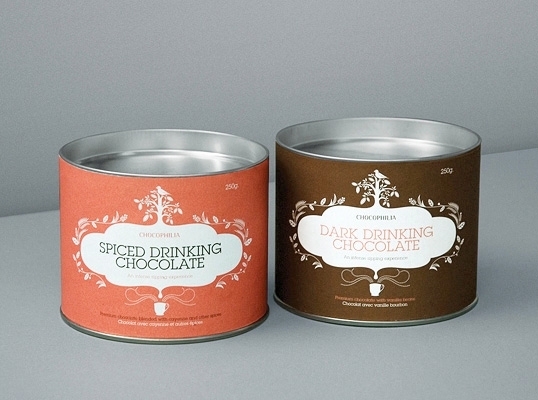 Designed by Vanguard Works | Country: Canada | Buy It
Flat graphics and rich colours differentiate this brand from their hot chocolate competitors: a category which surprisingly remains overrun with poor design solutions.
August 11, 2009 | 5 Comments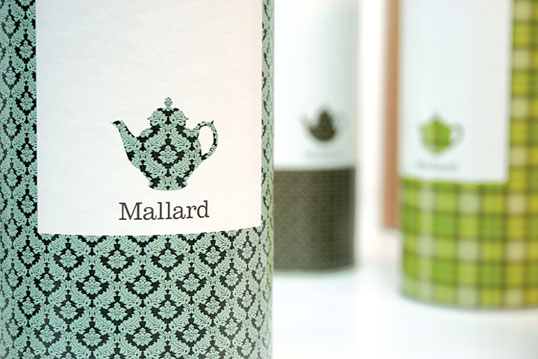 Designed by Sarah Walsh / Brahm | Country: United Kingdom
"Mallard is a specialist tea company which sells loose leaf tea through its shop and tearoom in Knutsford. The mix and match branding is inspired by the eclectic feel of the establishment which is quirky, eccentric and unmistakably English."
August 7, 2009 | 5 Comments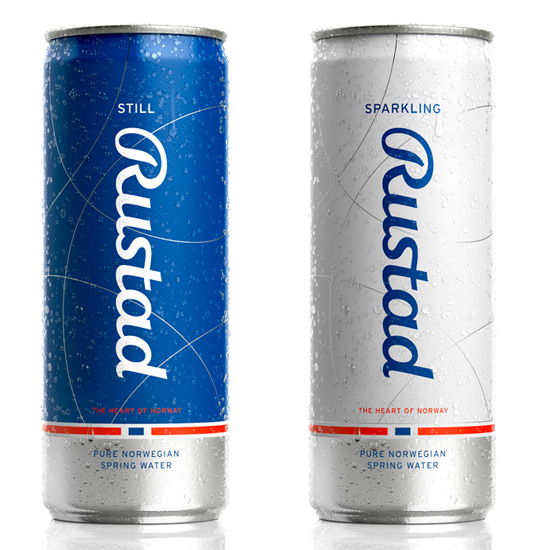 Designed by Strømme Throndsen Design | Country: Norway
Norwegian design agency Strømme Throndsen Design created these beautifully simple designs for Rustad Spring Water. Available in both still and sparkling as well as cans, cartons and bottles, this packaging screams clean Norwegian design. Although, I can't help but see the Rawlings logo (as different as it is) when I look at this packaging.
August 5, 2009 | No Comments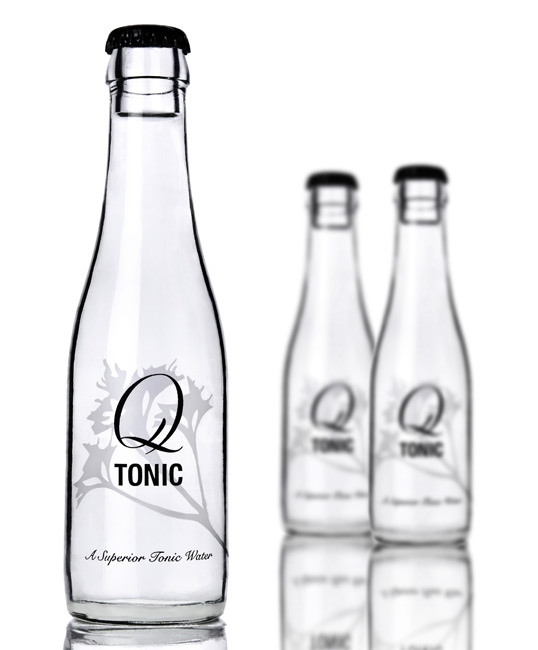 Designed by aruliden | Country: United States
"A gin and tonic is 70% tonic, 30% gin. Knowing that, we created a vision for Q Tonic, a premium tonic water, to accompany those fancy drinks. A premium tonic needed a juicy strategy, design, packaging and marketing roll out that would get the folks at Whole Foods, as well as our favorite bars, as excited as we were. Meet Q Tonic."
July 27, 2009 | 2 Comments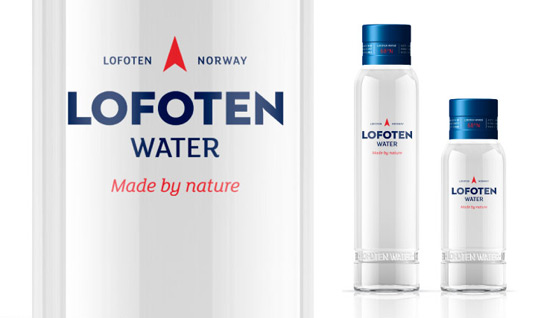 Designed by Strømme Throndsen Design | Country: Norway
July 26, 2009 | 7 Comments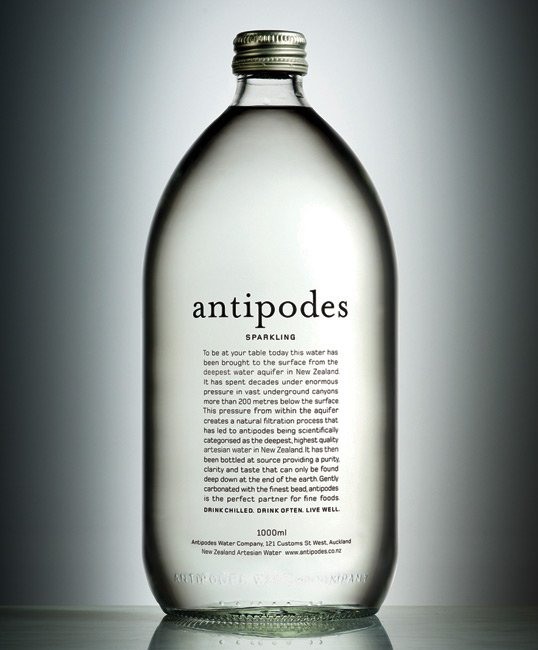 Country: New Zealand | Buy it
"It didn't have to stand out on a supermarket shelf, because it would never be on one. We didn't want it to stand out on a restaurant table either – even though it would most certainly be on one. We wanted it to compliment a table setting rather than dominate it. We believe the heroes of the table should be the wine and food, not the water bottle. So we kept the bottle short and fat and we kept it clean and simple. We wanted it to look as pure on the outside as it in fact was on the inside."
July 23, 2009 | 1 Comment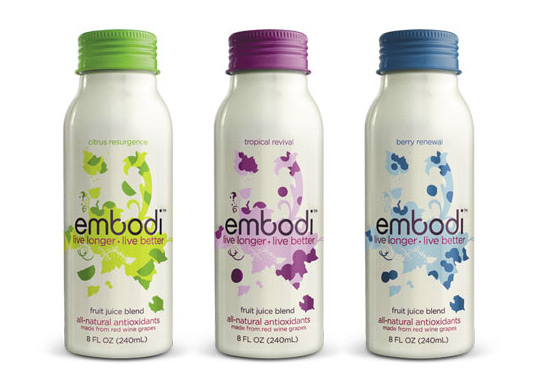 Designed by Blue Tagg | Country: United States
"Vibrancy and credibility were key factors ensuring a successful launch at Whole Foods."