December 1, 2009 | 2 Comments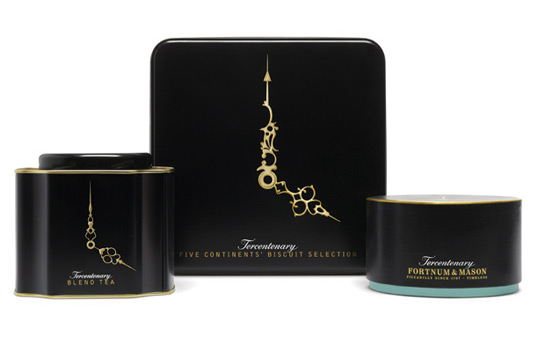 Designed by Pearlfisher | Country: United Kingdom
"21st-century redesign of a treasured Georgian classic."
November 26, 2009 | 1 Comment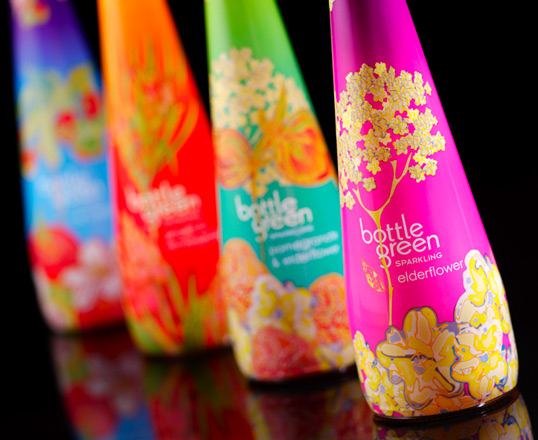 Designed by Rachel Pitman | Country: United Kingdom
"Premium soft drink brand Bottlegreen is to unveil a range of stylish limited edition sparkling pressé bottles for the festive season, in stores from early November.  The designs were created by textile design graduate, Rachel Pitman, following a nationwide talent search by Bottlegreen Drinks Co."
November 25, 2009 | 1 Comment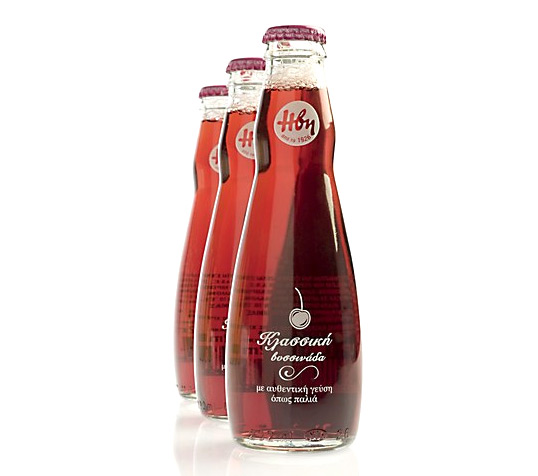 Designed by Red Design Consultants | Country: Greece
"Classic charm with a touch of modernity. The new product line of IVI has the authentic flavor of the past and a new appearance that above all respects tradition. The new IVI classic comes in glass bottles, with the traditional pop-art tops, the intense curves and the historical IVI logo. Its minimal appearance expresses the force of the past in the present."
November 24, 2009 | 10 Comments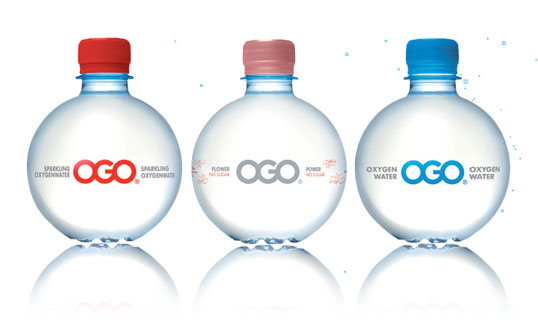 Designed by ORA-ÏTO | Country: France
"The man behind the unique design of the highly distinctive OGO water bottle is Ora-Ito, the brand name of the designer Ito Morabito. In 2002 Ora-Ito received the 'Oscar for the best packaging'. His style is described as 'simplexity'; simple in it's complexity .
The OGO brand belongs to the world of style, inspiration, fashion and sport. OGO has appeared in London Fashion Week shows by Julien Macdonald and Michiko Koshino.  Avant-garde designer Jeremy Scott has used OGO in Paris. In sport, OGO is a natural for stars like English rugby international Olly Barkley. The press frequently link OGO with top celebrities."
November 23, 2009 | 4 Comments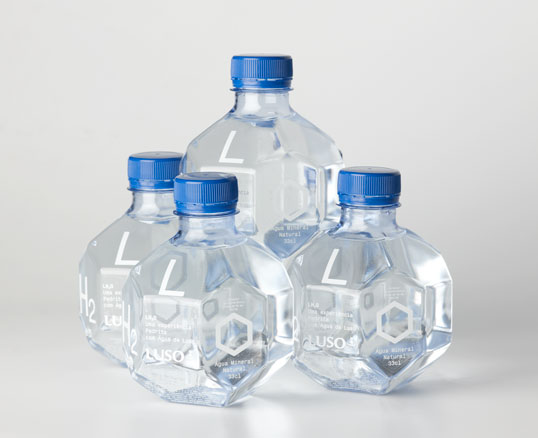 Designed by Pedrita | Country: Portugal
LH2O is a research project on a new form for Água de Luso (Luso water) and the result of a collaboration between Pedrita studio and the Luso brand. This project aims to find not only a new form for this liquid, but also to come up with a bottle that illustrates the qualities and unique properties of Água de Luso, which has been part of the life and body of the Portuguese for over 150 years. That's what made us – naturally – add a new element to the chemical formula of water, redesigning the way we see, read and know Água de Luso.
November 22, 2009 | 3 Comments
Designed by Amanda Kulik | Country: United States
Thanks to recent design graduate Amanda for sending in this concept for a 'man-friendly' tea.
"Forget the sweet smelling stuff that comes in the pretty little jars with the pretty little bows and a flower on the front- Texas-T is for men. Finally there's a hot tea men don't have to be ashamed to drink or buy. It even ships in a discreet crate – so manly."
November 21, 2009 | 30 Comments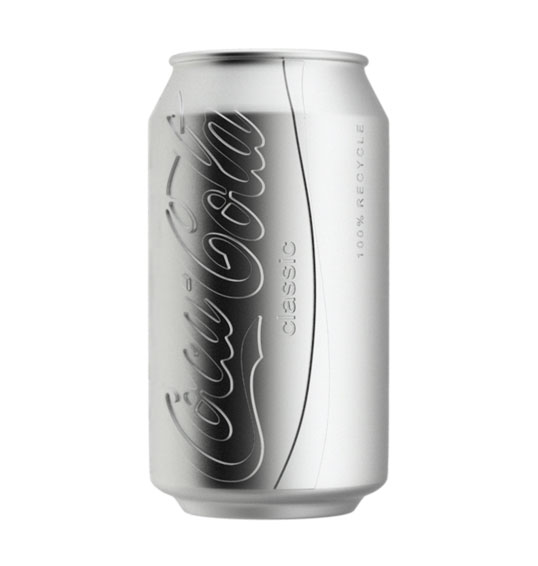 Designed by Ryan Yoon & Harc Lee | Country: United States
A conceptual package design, which at this time is unaffiliated with Coca Cola, created to drastically reduce the cost of both initial manufacturing and recycling.
"A convex logo substitutes colorfully sprayed can. Naked can help to reduce air and water pollution occurred in its coloring process. It also reduces energy and effort to separate toxic color paint from aluminum in recycling process. Huge amount of energy and paint required to manufacture colored cans will be saved. Instead of toxic paint, manufacturers process aluminum with a pressing machine that indicates brand identity on surface."
November 20, 2009 | 4 Comments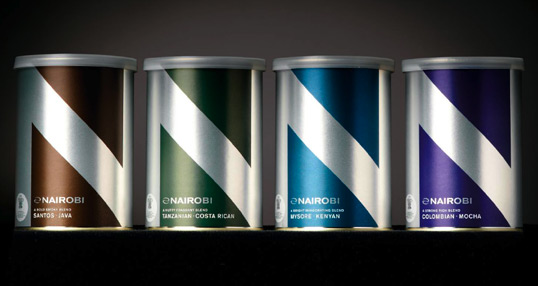 Designed by Mayday | Country: United Kingdom
Isolating the 'N' from Nairobi not only reinforces the brand name, but it also makes for a nice sophisticated design element for this Japanese line of coffees.
November 17, 2009 | 4 Comments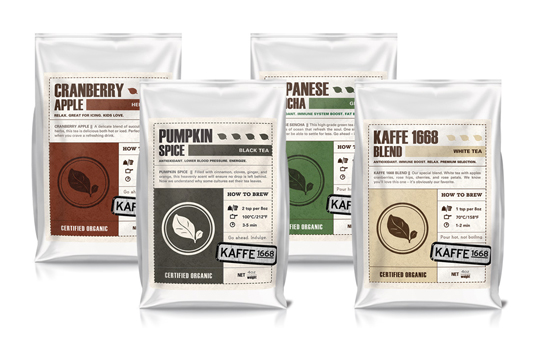 Designed by Megan Cummins | Country: United States
"I recently did work for a start-up company in downtown Manhattan. They were on a very tight budget and needing everything to be printed from their standard 8.5×11 printer. One particular challenge of branding them was the packaging for their line of teas. They had over 20 teas, 6 varieties, each with their own unique description, health benefits, and brewing instructions. Needless to say, it was a fun challenge in real-world information design applied to packaging. I was able to arrange all of the necessary information on single labels which they adhered to the stock bags they had. The labels were small enough to fit two per standard letter size paper- saving not only money, but also paper."
November 4, 2009 | 4 Comments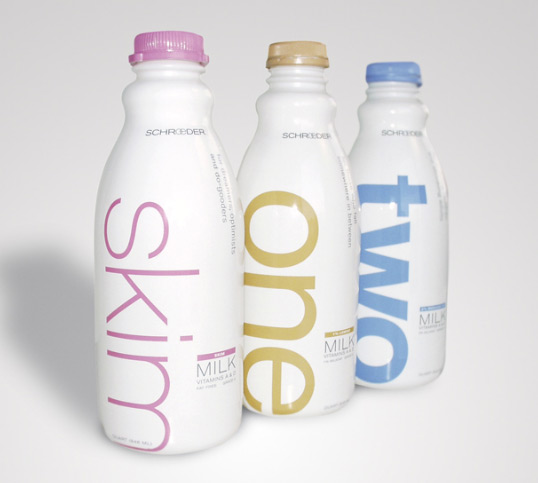 Designed by Capsule | Country: United States
"We designed a completely new look for Schroeder, one that communicated on three levels. The first level is a clean, white opaque package that communicated a European sophistication. The next level is the use of the words One, Two, Whole, and Skim each scaled reflect the fat level of the milk, The last is the use of rotating, esoteric phrases that spoke to consumers in an anti-marketing language. Phrases like for dreamers and optimists and for those who fall somewhere in between. The early results speak for themselves. Schroeder saw a sustained 15% increase in distribution due to their new packaging and 22% increase in sales of milk during a recessionary economy."