October 28, 2009 | 5 Comments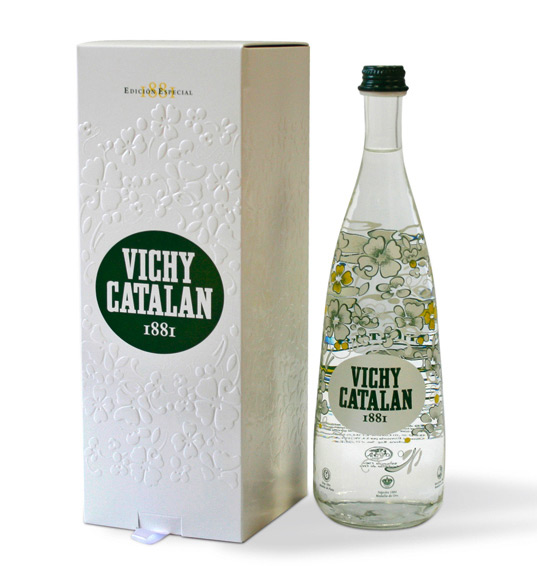 Designed by TBWA Barcelona | Country: Spain
"Vichy Catalan wanted to remember the origins of its creation in 1881 with the launch of a new limited edition bottle. The bottle aims to evoke the cultural context of the Catalan Modernista movement in which this mineral water was born."
October 27, 2009 | 5 Comments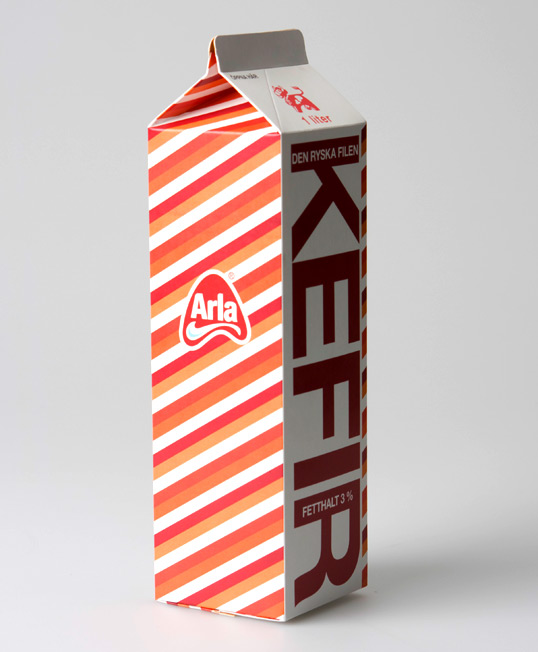 Designed by Nicklas Hellborg | Country: Sweden
Nicklas Hellborg is studying Graphic Media Production in Sweden and one of his projects was to redesign and existing product. He choose to rediesgn Arla's popular Kefir product.
October 23, 2009 | 4 Comments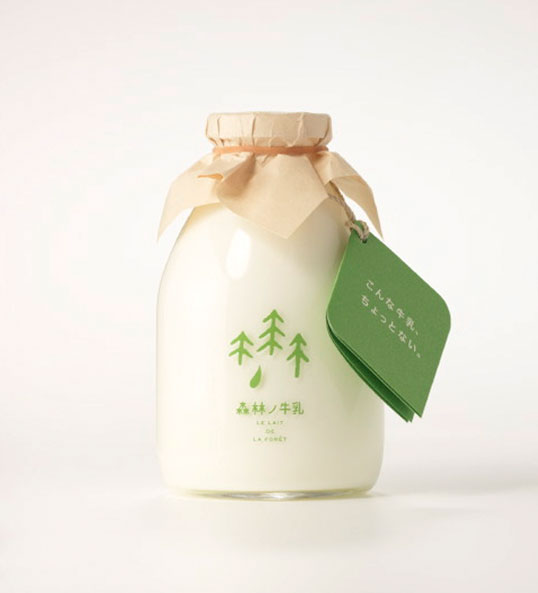 Designed by Rise Design Office | Country: Japan
The cows which produce this milk are free to roam an unused forest all year round. The milk is supposed to taste better, the theory being that happy cows produce better milk. We like the way the tree graphic reflects the typography as well as the simple yet charming addition of tissue paper covering the bottle cap. Nominated for a Japanese 2009 Good Design Award.
Via Spoon & Tamago
October 21, 2009 | 17 Comments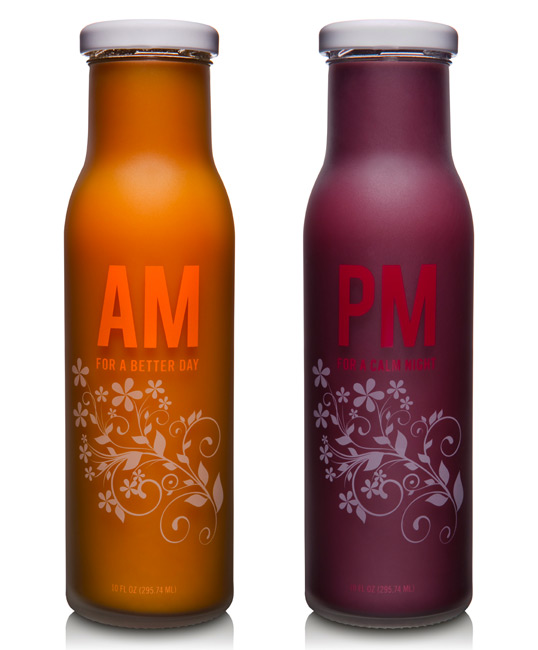 Designed by Axis41 | Country: United States
Packaging for the Aviara AM/PM health drinks was designed by Axis41 in Salt Lake City. Aviara is a San Diego-based nutrition company that developed the AM and PM beverage system to help promote a healthy and vibrant life. The AM drink helps to boost energy levels at the start of the day. The PM drink helps to calm and soothe the nerves at the end of the day.
The flowers represent the botanicals that make up the formulation of these two drinks. Growing plants and flowers communicate health, which is exactly what these drinks promote. The bold, clean typography contrasts with the illustrated style of the flowers and helps to convey a sense of health and purpose. The designs were silk screened ink on frosted glass, allowing the color of each drink to become the color of the packaging.
October 21, 2009 | 23 Comments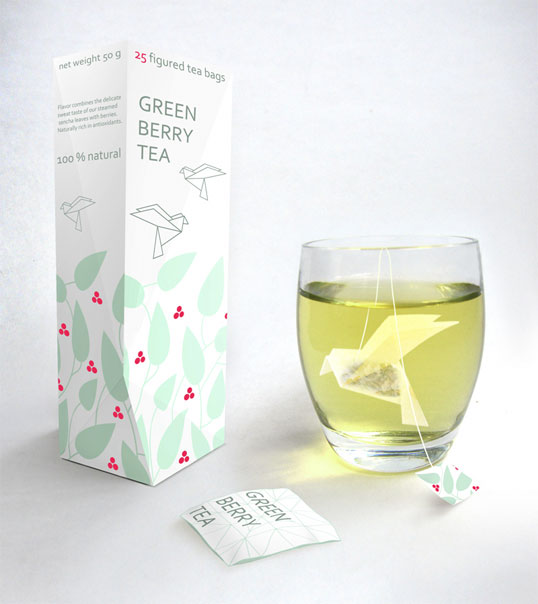 Designed by Natalia Ponomareva | Country: Russia
As far as we're aware, this is only a concept at the moment. As the tea infuses, the bird unfurls, which is the part we're really impressed with.
October 18, 2009 | 7 Comments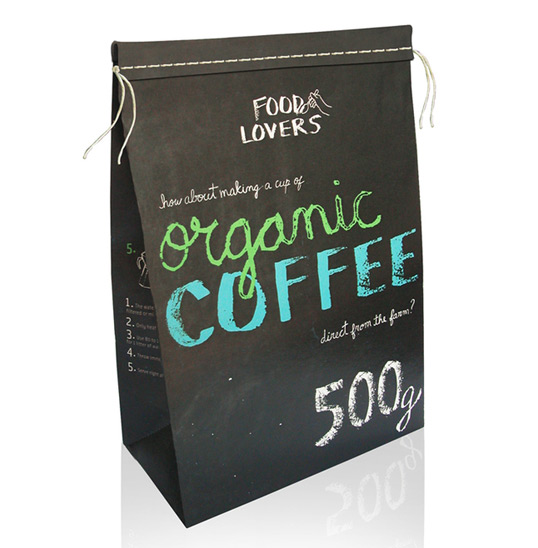 Designed by Isabela Serta | Country: Brazil
"The idea of this project is to promote a more healthy food consumption and, concurrently, to also promote sustainable local agriculture, which involves methods that do not harm the environment, respect workers and animals, provide fair wages to farmers and support farming communities.
October 15, 2009 | 5 Comments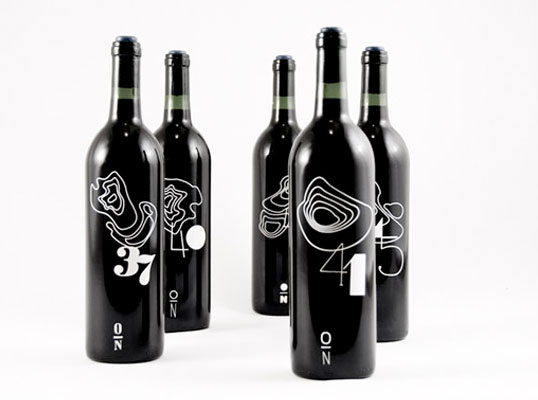 Designed by Rob Schellenberg | Country: United States
"Wine labels based on the longitudes of Italy and it's famous wine regions. Depending on the degrees north, the wine region was associated with a numerical logo and topographic map."
October 13, 2009 | 2 Comments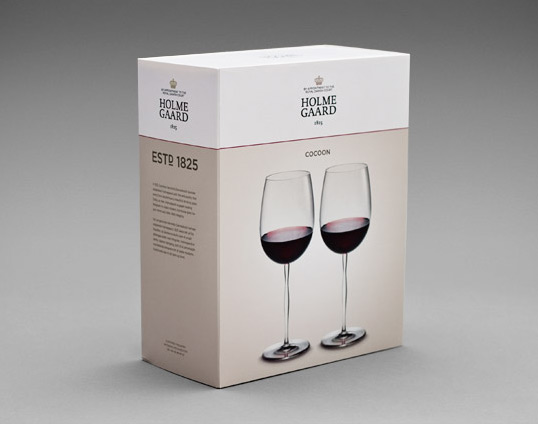 Designed by Make® | Country: Denmark | Fonts: DLT Documenta
"We supported Holmegaard in developing a new brand strategy celebrating the legacy without letting the past define the brand. The pivot point  was taken from brand surveys and internal interviews. It was clear that the brand should target a younger audience. A new strategy was needed to project the strong, emotional quality and Nordic design values present in the products. Therefore, the key objective was to transform an old fashioned brand and to grasp the sparkle in the products. To turn an occasional usage of the products to an everyday experience without losing the high-end design and quality feeling."
October 9, 2009 | 3 Comments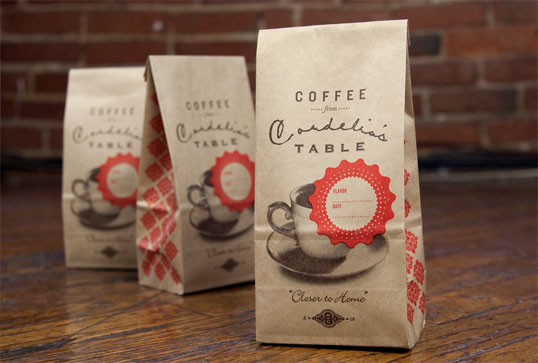 Designed by Perky Bros | Country: United States
"A neighborhood grocery needed to refresh its visual identity to more accurately communicate its fresh & friendly brand. The design takes inspiration from the simple palettes of homespun goods & the elegance of a southern matriarch's home."
October 8, 2009 | 5 Comments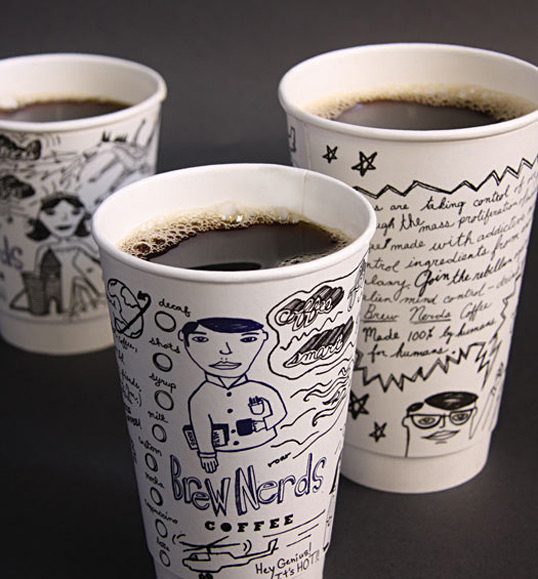 Designed by Mitre Agency | Country: United States
"Partnering with Brew Nerds from their inception, Mitre created a lo-fi, dry witted and whimsical brand identity that appeals to people who are serious about coffee but don't take themselves too seriously."