September 30, 2009 | No Comments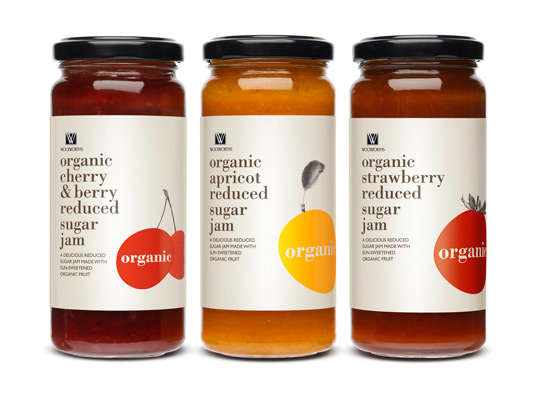 Designed by Pearlfisher | Country: United Kingdom
"New brand creation conveying modern South African authenticity, depth and taste."
September 24, 2009 | 2 Comments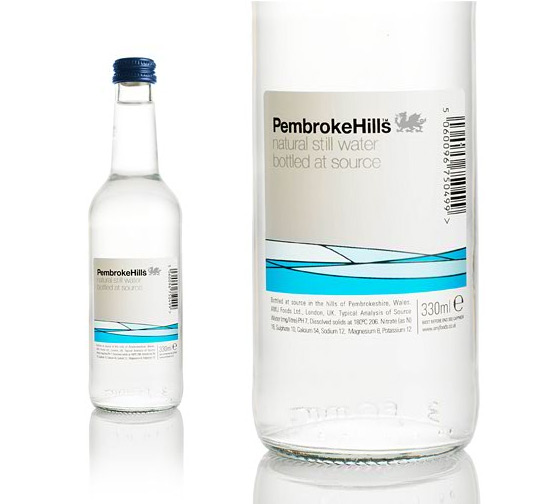 Designed by Davies Hall | Country: United Kingdom
"An elegant solution to the challenge of a single label that has to include a barcode as well as the branding."
September 21, 2009 | 10 Comments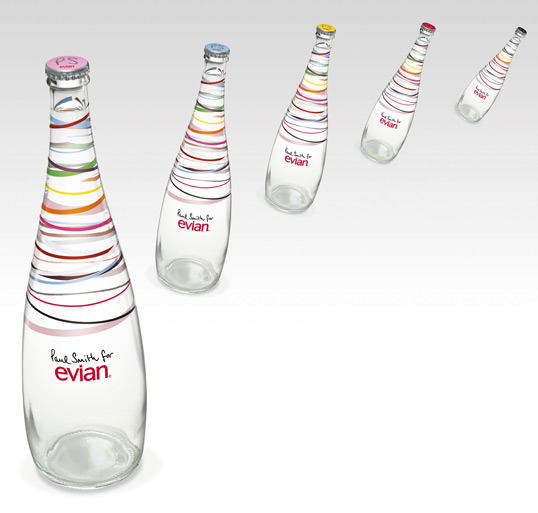 Designed by Paul Smith | Country: United Kingdom
"Following its annual trend in partnerships with Fashion Designers, Evian has linked up with one of the most creative designers, known for his sense of fun and optimistic attitude – Paul Smith!  The new exclusive Evian bottle (image below) is designed with a festive theme in vibrant colors – with a nod to the famous Paul Smith stripes – which elegantly underlines the purity of the natural spring water from the French Alps.  The annual Evian designer bottle tradition began in 2008 with a limited edition bottle designed by Christian Lacroix, followed in 2009 with Jean Paul Gaultier."
September 21, 2009 | 4 Comments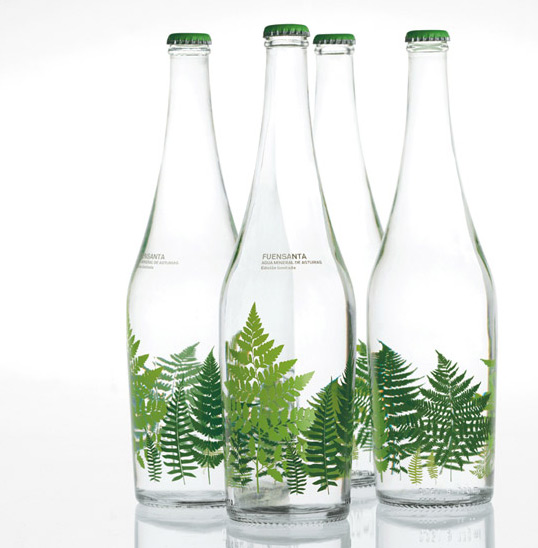 Designed by Pati Nunez Associats | Country: Spain
"Aguas de Fuensanta has commisioned us a series of designes to be printed on 75cl glass bottles and sold in restaurants and gourmet shops.
The aim is to place Fuensanta in the world of designer waters and to reach more 'chic' commerces.
Fuensanta's origin is linked to nature and this is what we wanted to transmit, so we tried to imitate mother nature's way and imagined what would happen to a glass bottle if we left it in a green forest: vegetation would wrap itself around the bottle.
This is the first design of the series, printed in May 2008 in three colours, two green tones and white for typography."
September 21, 2009 | 3 Comments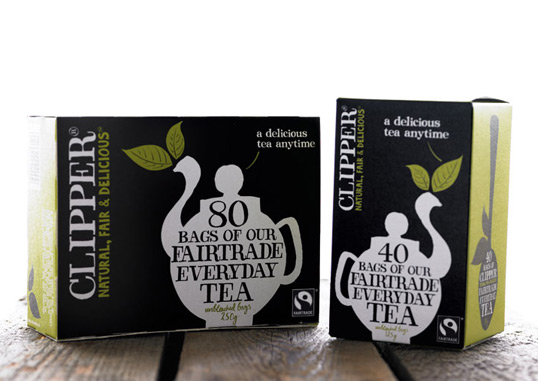 Designed by Big Fish | Country: United Kingdom
Nice hand drawn packaging for Clipper Fair Trade teas.
September 18, 2009 | 8 Comments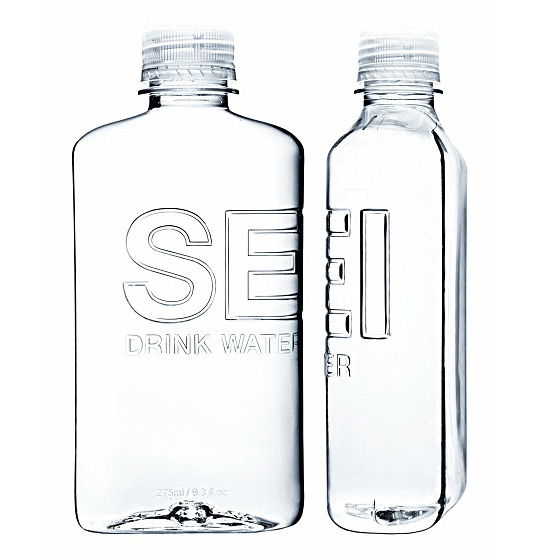 Country: United States | Buy it
"The bottle shape, inspired by the military canteen, is designed around the principle of portability and utilization of space while maintaining a subtle harmony of form and function. The bottle is useful and fashionable; and the taste of SEI natural spring water is pure and crisp."
September 15, 2009 | No Comments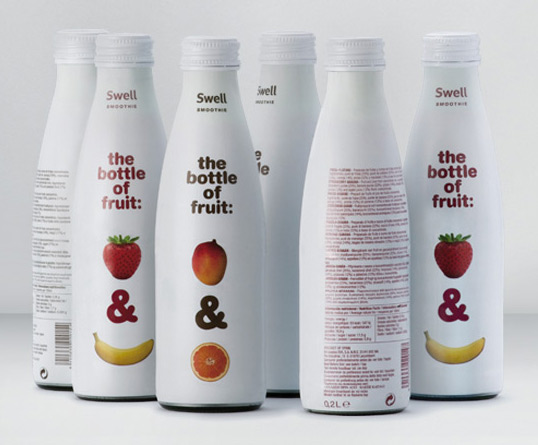 Designed by Ruiz+Company | Country: Spain
Clean, simple and appealing work from Ruiz+Company for Swell smoothies and iced teas.
September 13, 2009 | 10 Comments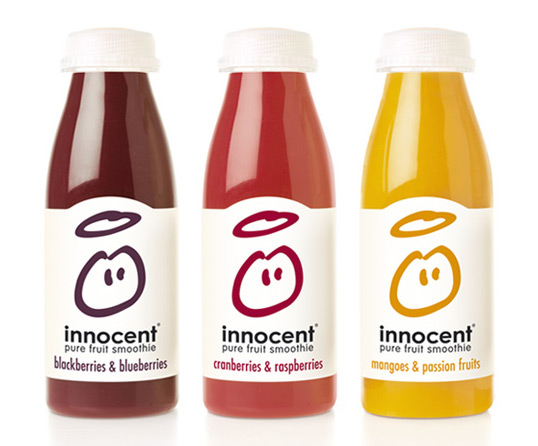 Designed by Pearlfisher | Country: United Kingdom
"Task: Bringing these little drinks into line by introducing consistency to a rapidly expanding brand.
Scope: Brand identity design and range segmentation."
September 10, 2009 | 1 Comment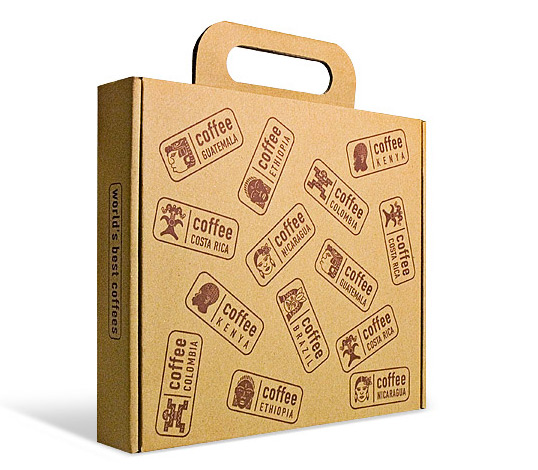 Designed by Artel Artyomovyh | Country: Ukraine
Bureau of Graphic Design "Artel Artyomovyh" developed package design for "World's best coffees" gift set of сoffee briquettes (Paradise. Gourmet-club™).
Set consist of 8 most popular types of coffee in vacuum briquettes. Package designed to symbolize traveller's suitcase. Simple, low-cost solution of package allows easily either to demonstrate content in coffee-shops or to transport and present collection.
September 9, 2009 | 4 Comments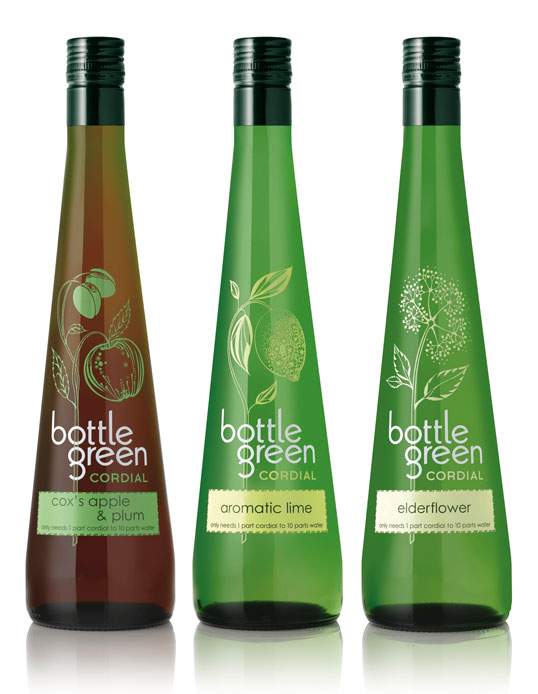 Designed by Ziggurat Brands | Country: United Kingdom | Buy It
A distinctive glass bottle and beautiful illustrations, both a rarity among non alcoholic beverages.
(PS. This editor's favourite is the elderflower cordial – delicious.)