August 7, 2009 | 5 Comments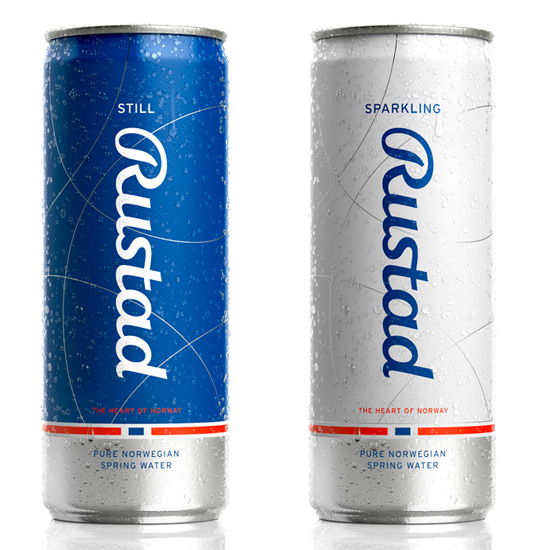 Designed by Strømme Throndsen Design | Country: Norway
Norwegian design agency Strømme Throndsen Design created these beautifully simple designs for Rustad Spring Water. Available in both still and sparkling as well as cans, cartons and bottles, this packaging screams clean Norwegian design. Although, I can't help but see the Rawlings logo (as different as it is) when I look at this packaging.
August 5, 2009 | No Comments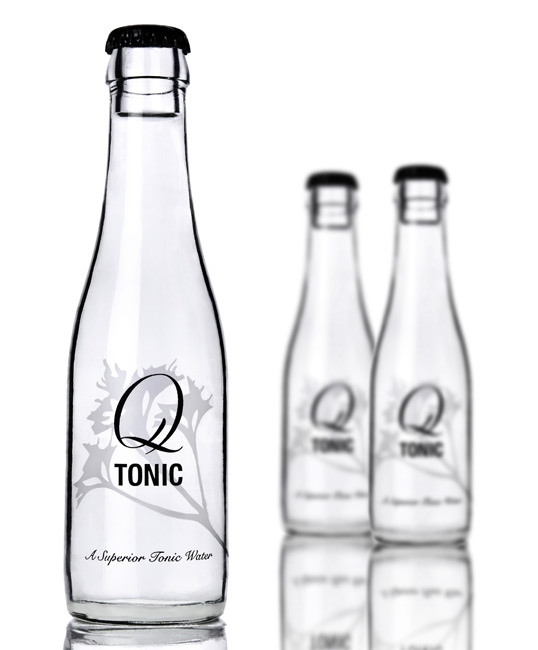 Designed by aruliden | Country: United States
"A gin and tonic is 70% tonic, 30% gin. Knowing that, we created a vision for Q Tonic, a premium tonic water, to accompany those fancy drinks. A premium tonic needed a juicy strategy, design, packaging and marketing roll out that would get the folks at Whole Foods, as well as our favorite bars, as excited as we were. Meet Q Tonic."
July 27, 2009 | 2 Comments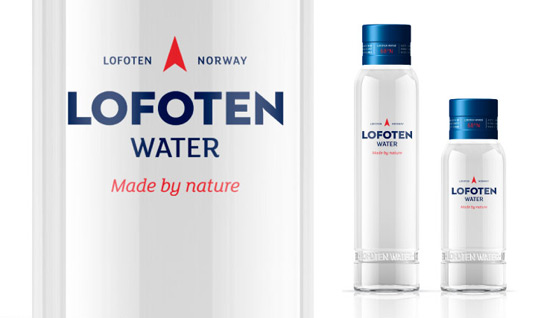 Designed by Strømme Throndsen Design | Country: Norway
July 26, 2009 | 7 Comments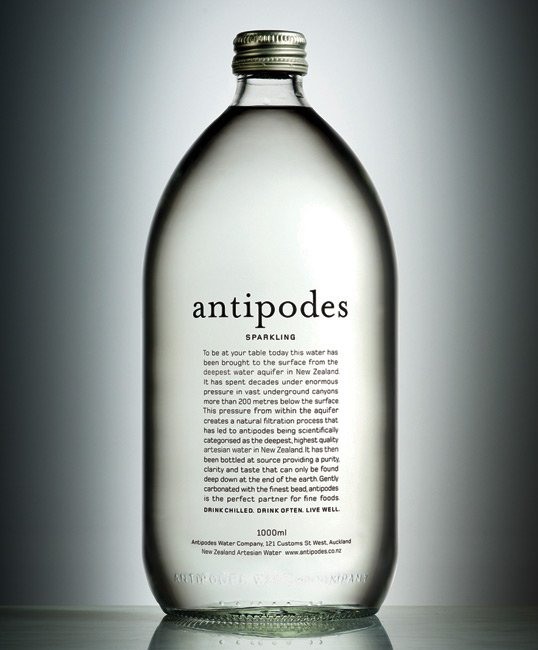 Country: New Zealand | Buy it
"It didn't have to stand out on a supermarket shelf, because it would never be on one. We didn't want it to stand out on a restaurant table either – even though it would most certainly be on one. We wanted it to compliment a table setting rather than dominate it. We believe the heroes of the table should be the wine and food, not the water bottle. So we kept the bottle short and fat and we kept it clean and simple. We wanted it to look as pure on the outside as it in fact was on the inside."
July 23, 2009 | 1 Comment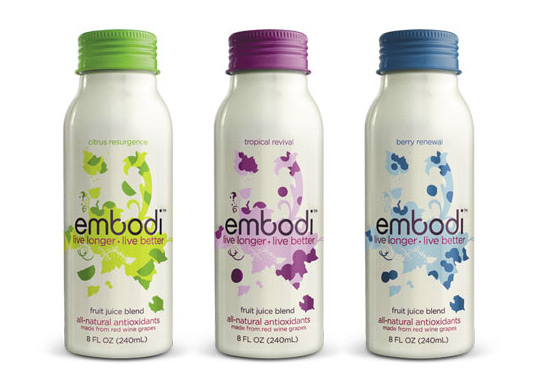 Designed by Blue Tagg | Country: United States
"Vibrancy and credibility were key factors ensuring a successful launch at Whole Foods."
July 22, 2009 | 2 Comments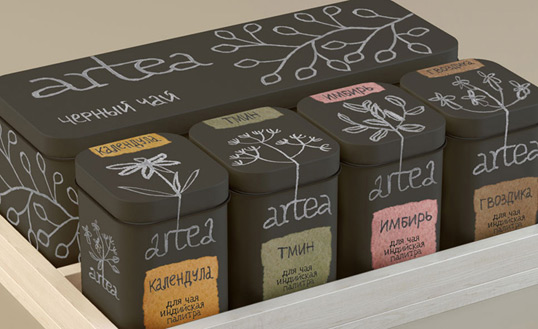 Designed by Masha Ponomareva | Country: Russia
Masha sent us this great project that she produced while studying at British Higher School of Arts and Design in Moscow.
"Artea consists of  a basis – black or green teas – and additional natural ingredients. The consumer has the choice to make the tea they want which coincides with their mood and situation. They can experiment, control and change the tea to their taste.
July 21, 2009 | 2 Comments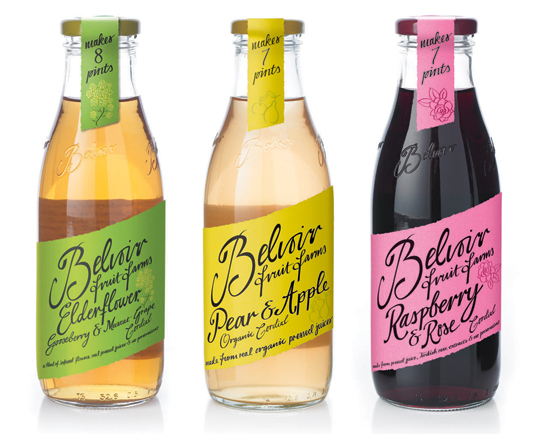 Designed by Big Fish | Country: United Kingdom | Buy it
Many thanks to Big Fish Design for sending in this beautiful packaging for Belvoir Fruit Farms.
We love the organic typography and the slanted, colourful labels that help differentiate the brand from its competitors.
July 16, 2009 | 2 Comments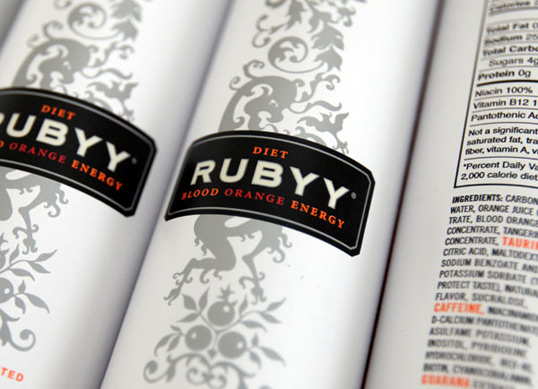 Newly launched Diet version of Rubyy Blood Orange Energy drink. Does anyone know who is responsible for this design?
July 16, 2009 | 2 Comments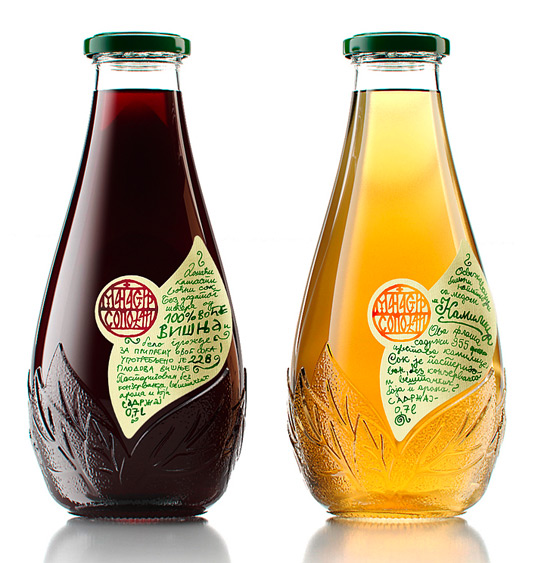 Designed by Peter Gregson Studio | Art Direction & Design: Jovan Trkulja & Marijana Zaric | Country: Serbia
Thanks to Jovan over at Peter Gregson Studio for sending in this stunning work. Be sure to check out their site for tons of other top notch design work.
"Peter Gregson Studio designed a new brandmark and packaging, bottles for juices and jars for serbian delectably products, made in monastery Sopocani. All products are organic and natural. The label is handwritten, implementing the spirit of the product."
July 16, 2009 | 3 Comments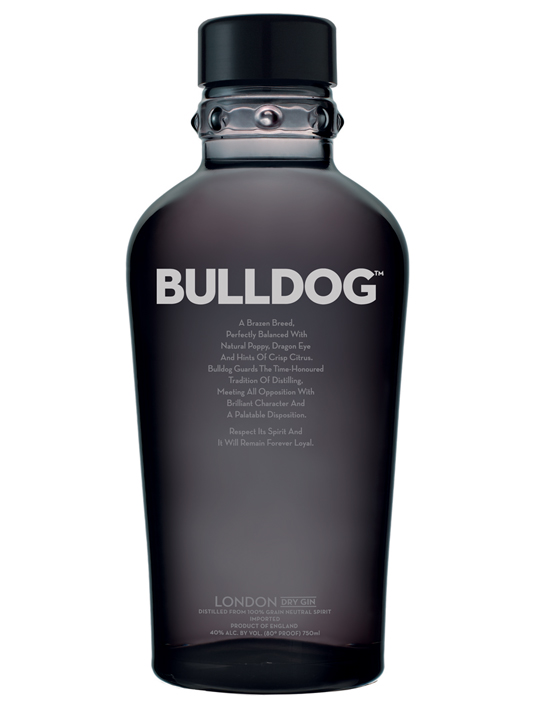 Designed by Flow Design | Country: United Kingdom