June 25, 2009 | 5 Comments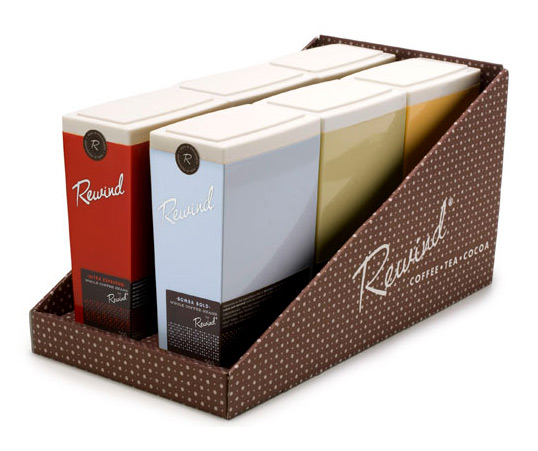 Designed by Studio Bomba | Country: Australia
"My, how we love this brand. Rewind and Bomba go together like Paris and the springtime, like Charles and Ray Eames, like coffee and cream, even. When Rewind came to us with thoughts of bringing together premium coffee and a shared love of mid-century design, we were pretty damn quick to hop on the brand-wagon.
June 23, 2009 | 1 Comment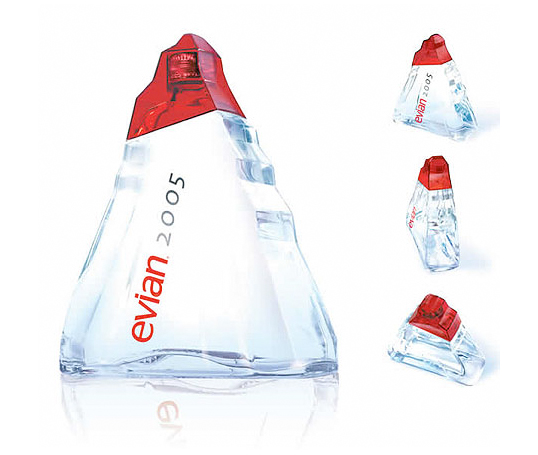 Designed by Landor | Country: France
"Evian decided to create a new breakthrough event bottle to maintain its status as a trendsetter and the leading plain mineral water brand. When Evian asked Landor to develop the bottle, the challenge was double: the design needed to be beautiful enough to become a collector bottle, while also conveying Evian's values and attributes – the Alps and the pure, mineral rich Evian water that has been flowing from there for over 8,000 years. The challenge was also technical, since a new bottle would require the creation of a special production line.
June 19, 2009 | 1 Comment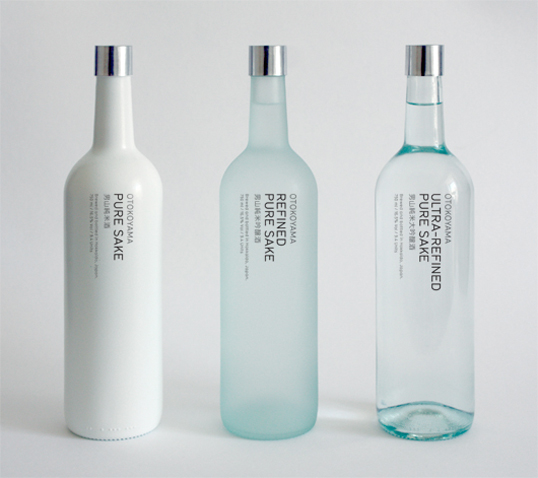 Designed by Jamie Conkleton | Country: United Kingdom
Beautiful packaging concepts from this recent graduate.
"The aim of this project was to produce a simple range of sake aimed at a western audience. By limiting the range to the three basic varieties and eliminating the confusing Japanese terminology my intention was to make it as clear as possible. To produce the different grades of sakes the rice grain is polished to remove the proteins and oils from its exterior. The more the rice is polished the better the outcome. This process of refinement is high-lighted through the decreasing opacity of the bottles."
June 15, 2009 | 6 Comments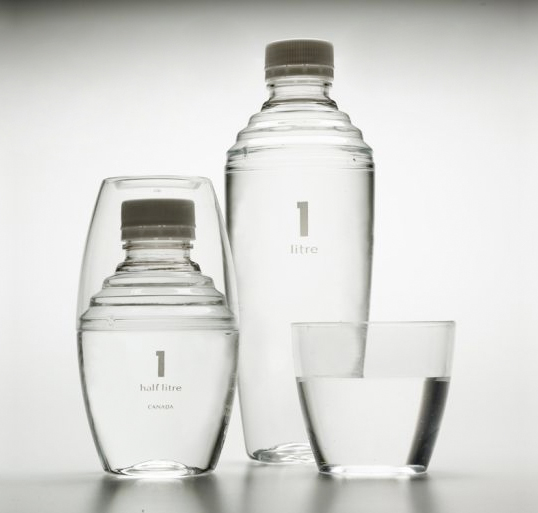 Designed by Perennial Design | Country: Canada
"1 litre water company and their design team have invented the first bottle in the world to feature an integrated cup. Our proprietary design has been acknowledged as the most functional, sophisticated and visually appealing bottle on the market. 1 litre™ was awarded the gold medal for "People's Choice in Packaging and Design at the Berkeley Spring Water Tasting Competition".
June 9, 2009 | 12 Comments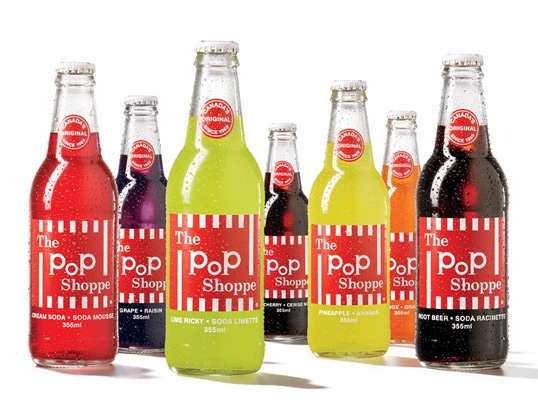 Designed by AmoebaCorp | Country: Canada
"Imagine you have a new client who wants to relaunch a 1970's Canadian icon. And not just any Canadian icon: The Pop Shoppe. Who doesn't remember that bottle? That label? Those crazy colours and flavours.
June 9, 2009 | 12 Comments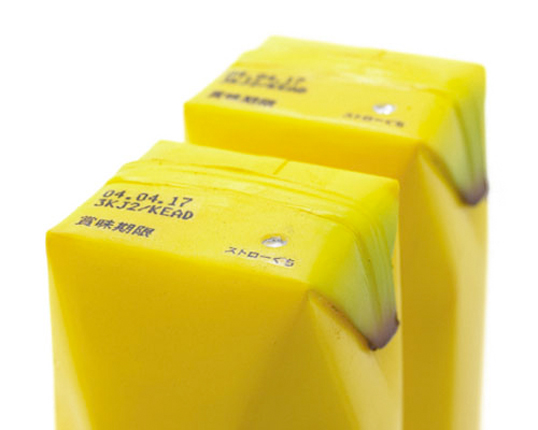 Designed by Naoto Fukasawa | Country: Japan
This brilliant packaging solution for banana juice even imitates the feel of real banana skin.
June 5, 2009 | No Comments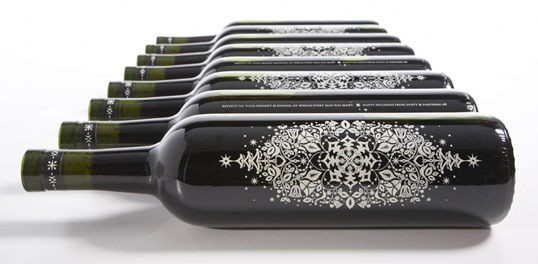 Designed by Duffy & Partners | Country: United States
Beautiful self-promotional piece from Duffy & Partners.
June 4, 2009 | 1 Comment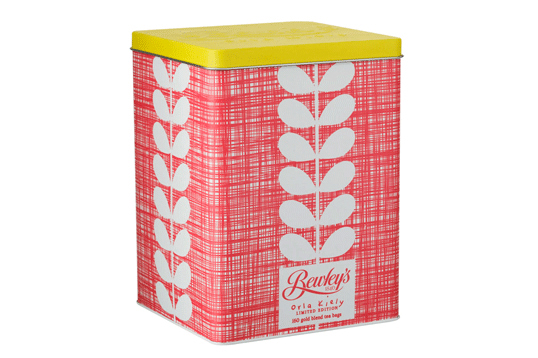 Designed by Orla Kiely | Country: United Kingdom
Serving as both protective packaging and tea storage solution, the Bewleys tea caddy is in its second limited edition run.
"Bewley's was an important sanctuary to me as a student living in Dublin and I am delighted to be working with them as they are an iconic Irish brand. We chose one of our signature prints – the 'Scribble Stem' in a classic red and cream with bright chartreuse contrast lid. We hope our tea caddy will add a flash of colour and become a treasured feature in the kitchen."
June 3, 2009 | No Comments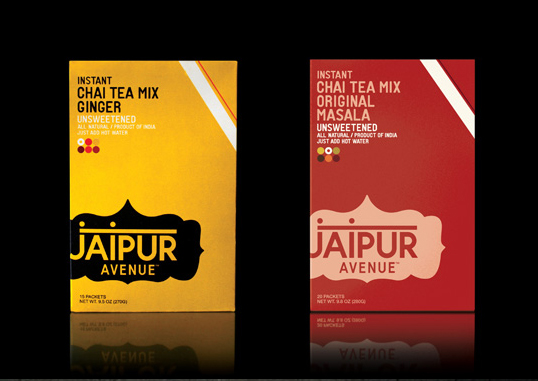 Designed by Turnstyle | Country: United States
"The faraway Indian city of Jaipur, famous for its royal palaces, colorful culture and romantic charm epitomizes the ancient chai tradition at its best. Jaipur Avenue is an instant passage to this magical land through an enthralling all-natural chai experience to be enjoyed anywhere, anytime. As diverse as the colors of India, so are the flavors of Jaipur Avenue chai: Ginger, Cardamom, Masala, Vanilla and Saffron."
May 23, 2009 | 6 Comments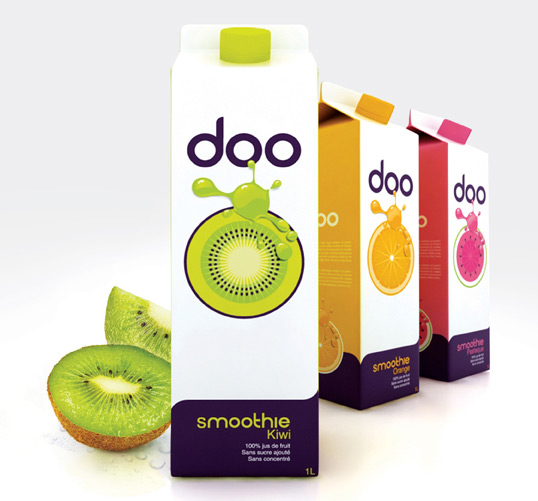 Designed by B&T | Country: France
"DOO is a new smoothie french Brand. The meaning of the name comes from the french word "doux" which means sweet in English. We made the name shorter and easier to read. Somehow we wanted to find a fun way to write this word and, in the same time, keeping the same pronunciation. A B&T design, we love to work on pure and fresh design without adding stuff that needlessly overwhelms our design. We wanted these smoothies to be efficient and obvious for the consumer.
As the design is uncluttered we also wanted our flavor to be so. That's the reason why chose 3 very simple flavors: Kiwi, Orange, and Watermelon, and we didn't go into the multi-fruit blend."