May 23, 2009 | 6 Comments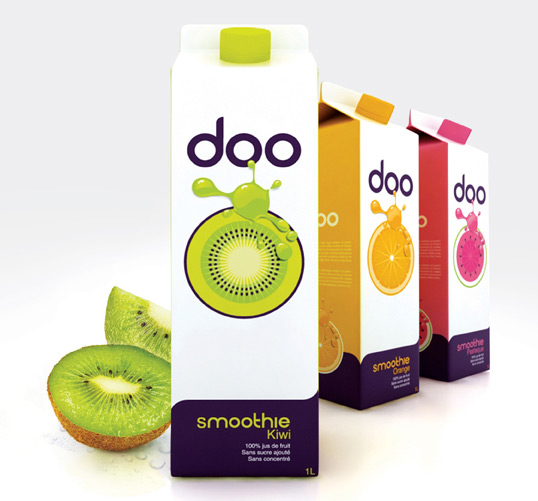 Designed by B&T | Country: France
"DOO is a new smoothie french Brand. The meaning of the name comes from the french word "doux" which means sweet in English. We made the name shorter and easier to read. Somehow we wanted to find a fun way to write this word and, in the same time, keeping the same pronunciation. A B&T design, we love to work on pure and fresh design without adding stuff that needlessly overwhelms our design. We wanted these smoothies to be efficient and obvious for the consumer.
As the design is uncluttered we also wanted our flavor to be so. That's the reason why chose 3 very simple flavors: Kiwi, Orange, and Watermelon, and we didn't go into the multi-fruit blend."
May 21, 2009 | No Comments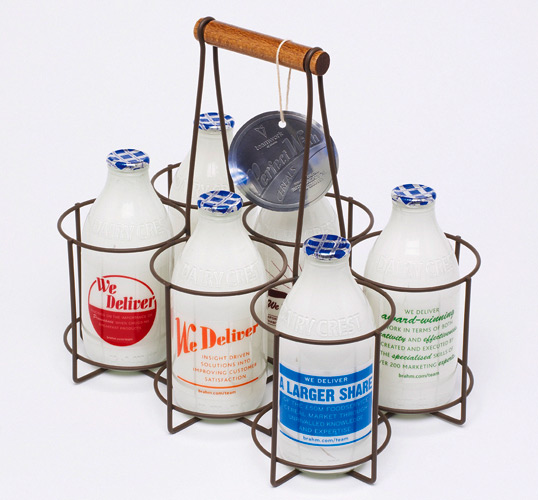 Designed by Si Thorpe | Country: United States
'We're Perfect with Cereals' — label designs for a self promotional item. Awarded silver at the Roses Advertising Awards 2009 — Best use of typography."
May 17, 2009 | 2 Comments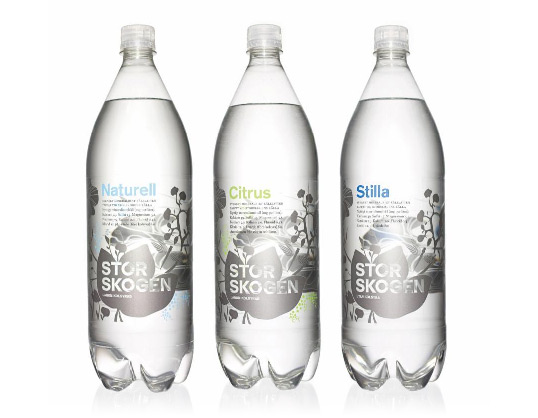 Designed by Happy Forsman & Bodenfors | Country: Sweden
"Within the tight parameters of bottles water design, Storskogen Water's packaging manages to turn out fresh, pretty and inviting."
May 15, 2009 | 3 Comments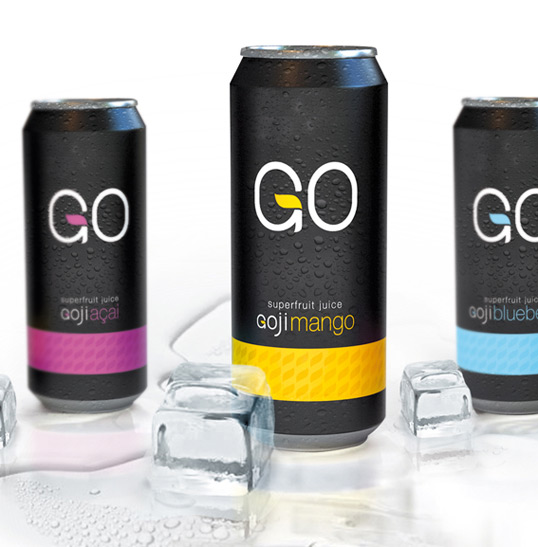 Designed by B&T | Country: France | Font: Helvetica
GO directly comes from our R&D branch. At B&T-design, we not only design packaging for our clients, we also create brands and products.
Goji berry juices are rich in vitamins and minerals (Beta carotene, B vitamins, amino acids, potassium, protein and polysaccharides). A drink that brings you all that your body needs. We blended our juice with other all natural fruit juices. We wanted our beverage to be sweet and delightful but we also wanted to keep our juice pure and 100% natural. The goji berry juice is traditionally known as an antioxidant, and it's very good for your health. But we didn't want our blended goji juice to look like medicine, like some other juices do. At B&T design we decided to make it a "ready-to-drink" beverage and to sell it in a can package, with a cool and fresh design."
May 13, 2009 | No Comments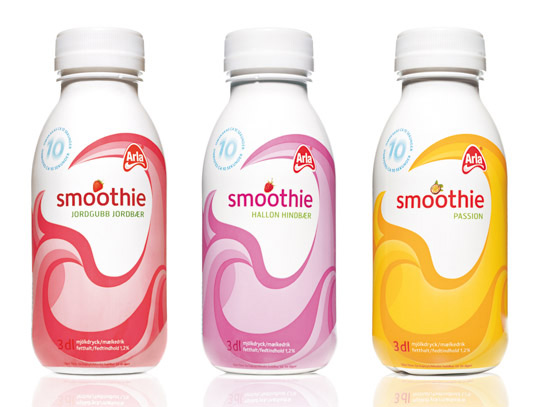 Designed by Happy Forsman & Bodenfors | Country: Sweden
"The word 'smoothie' is a delicious onomatopoeia and Happy's packaging adds to the appeal of the blended fruity yoghurt drink – the swirling movement of the graphic invites us to shake it up."
May 13, 2009 | 2 Comments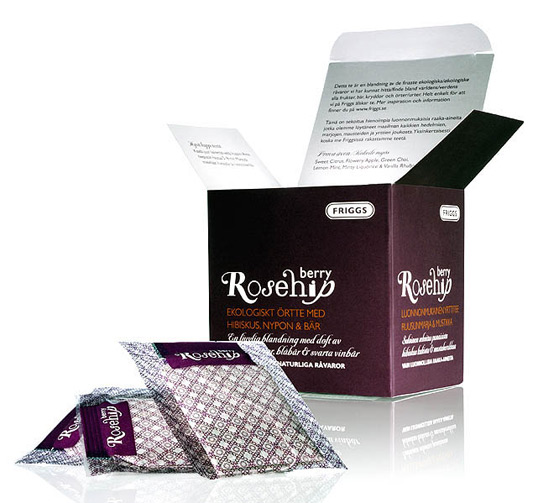 Designed by No Picnic | Country: Sweden
"No Picnic and Nine TPP has designed this Tea Selection for Friggs. The tea bags are made of compostable material, and with a barrier which preserves the taste without the need of any outer plastic packaging. The tea – which is made from 100% ecological and natural ingredients"
May 12, 2009 | 1 Comment
Designed by Louise Fili | Country: United States
"A makeover for Irving Farm Coffee required a printed bag that could accommodate color-coded stickers for various flavors. The bag was inspired by 19th-century engravings and typography."
May 8, 2009 | 3 Comments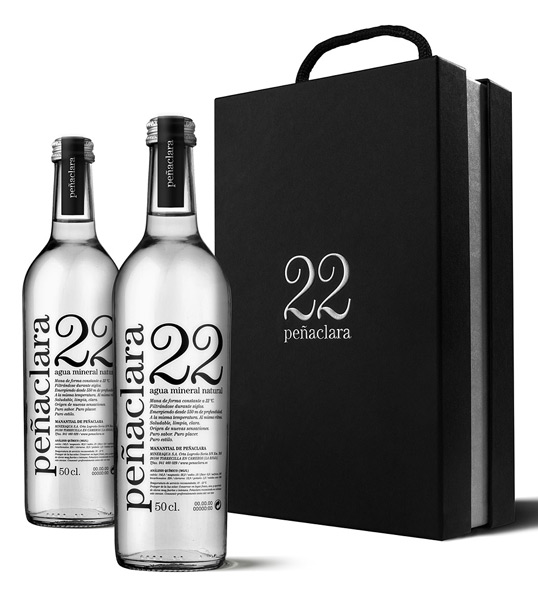 Designed by (calcco) | Country: Spain
Gorgeous work from Calcco for 22 Peñaclara Mineral Water. Roughly translated through Google is a description below.
Maintain a constant 22 º C. Filtering for centuries. Emerging from 550 m depth. At the same temperature. At the same pace. Healthy, clean, clear. Origin of new sensations. Pure flavor. Pure pleasure. Style.
May 8, 2009 | 6 Comments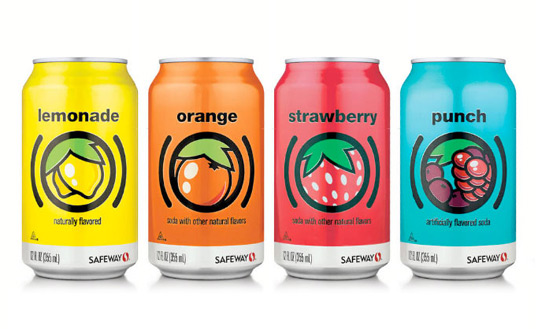 Designed by Anthem | Country: United States
"As part of Safeway's new Consumer Brands program, Anthem created a strategic point of difference on-shelf for their private label fruit sodas.
Previously lost among similarly designed brands, Safeway and Anthem developed a new cleaner, younger look that positions these cans far ahead of the pack and is making memorable impressions with shoppers.
May 5, 2009 | 4 Comments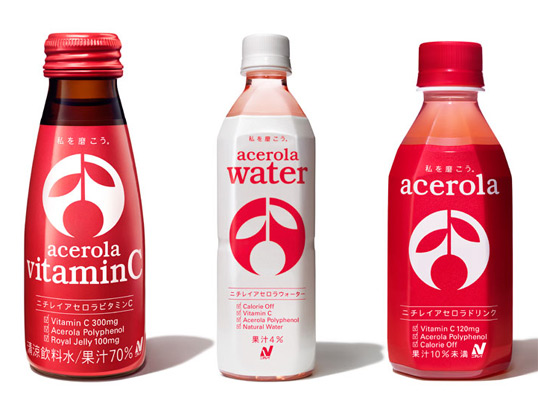 Designed by Eric Hoffman | Country: United States
Beautiful work from New York based designer Eric Hoffman.