April 18, 2009 | 13 Comments
A few students in Package Design BFA who are studying at the Fashion Institute of Technology in New York sent us their work.
April 17, 2009 | 3 Comments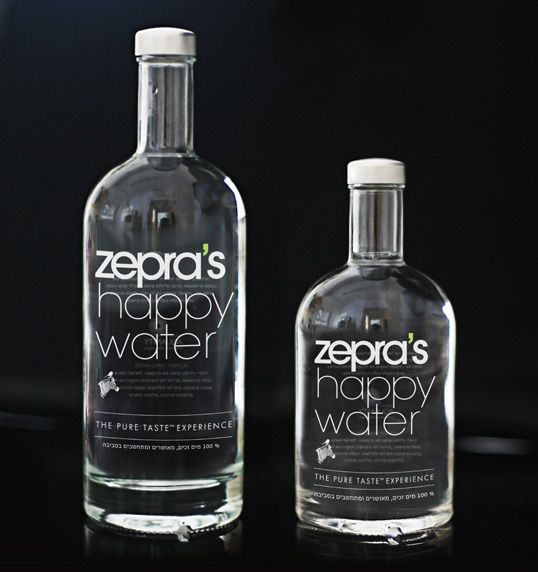 Designed by Koniak | Country: Israel
April 12, 2009 | 2 Comments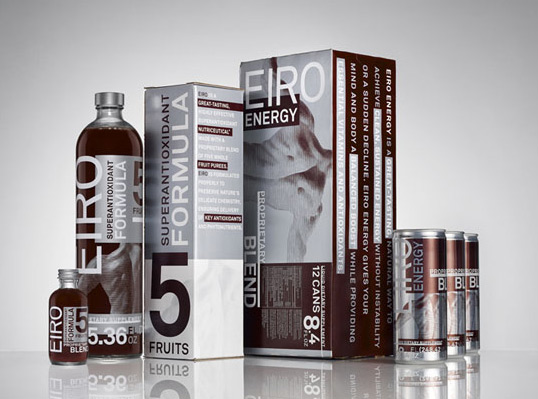 Designed by Pentagram | Country: United States
"DJ Stout and associate Julie Savasky have designed identity, packaging and collateral materials for Eiro, a new line of health and energy drinks. The beverages are created from exotic fruit purées from South America and are rich in beneficial antioxidants and phytonutrients. (Check out these promotional videos about Eiro here and here.) The line was unveiled at a splashy launch event in Dallas last month and will be sold online through direct marketing and network sales.
April 12, 2009 | 2 Comments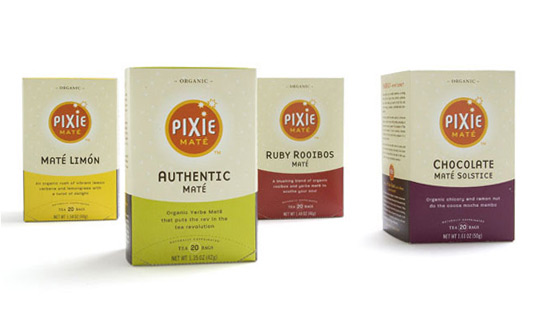 Designed by Brand Engine | Country: United States | Font: Base
"Introducing an ancient South American brew to coffee-addicted North Americans comes with its challenges. But a pair of Boulder-based entrepreneurs knew they were on to something big when they discovered the magic of maté, and they wanted others to experience it too. To do it right, they knew they needed a brand strategy that captured people's imagination and sparked interest in this healthy alternative beverage.
April 3, 2009 | 2 Comments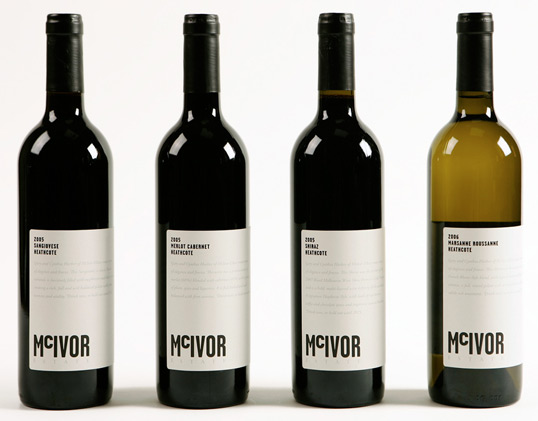 Designed by Swear Words | Country: Australia
"The true story of the man McIvor remains a mystery. Surveyor? Bushie? Local pioneer? Whatever the legend, his notoriety named a region, upon which the McIvor Estate vineyard now thrives. Located in Heathcote Victoria, the vines grow in the sought-after granitic soil amongst dramatic scenery of large granite boulders, majestic rolling hills and imposing gullies framed by the Great Dividing Range.
After many tasting sessions Swear Words came up with a bold, elegant identity and complementary packaging to communicate the essence of the vineyard and the legend."
April 2, 2009 | 1 Comment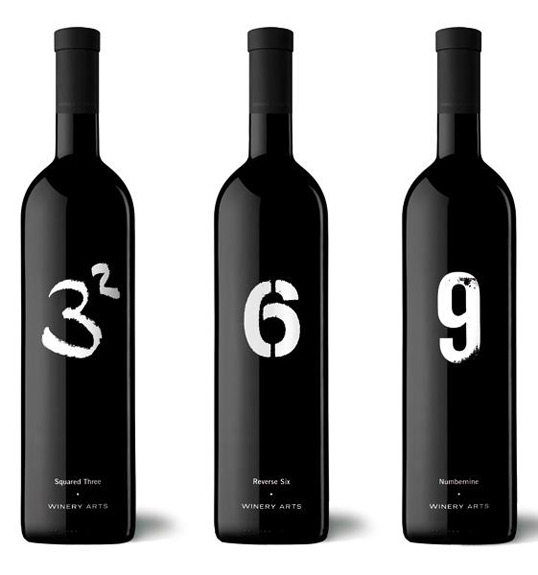 Designed by Moruba | Country: Spain
Moruba produced these simple yet very clever designs for Winery Arts. Based on the sum of nine, each bottle represents this number in a unique and minimal way.
March 31, 2009 | 2 Comments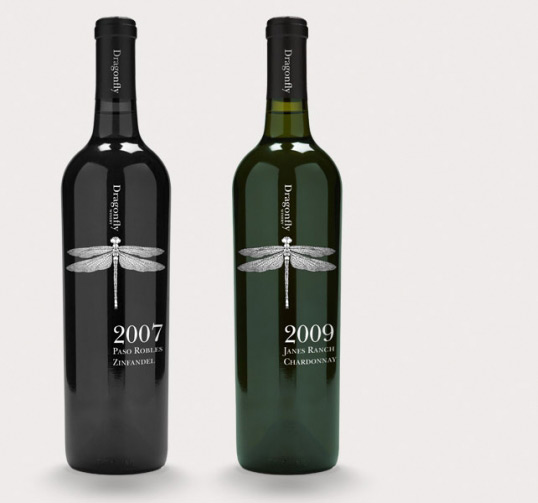 Designed by Hype Type Studio | Country: United Kingdom | Font: Baskerville
"A boutique label from California, Dragonfly Winery is focused on producing small quantities of ultra premium terrior driven wines, paired with a unique winemaking style.
We were approached by Dragonfly to rejuvenated their wine packaging & brand identity. Our solution was a simple, clean typographic approach alongside a Dragonfly illustration creating a strong, modern visual identity.
The application takes the form of a 1 colour screen to the bottle. The logotype on the neck label is silver foiled onto black, making for easy identification when the bottle is stored amongst other wines."
March 31, 2009 | 3 Comments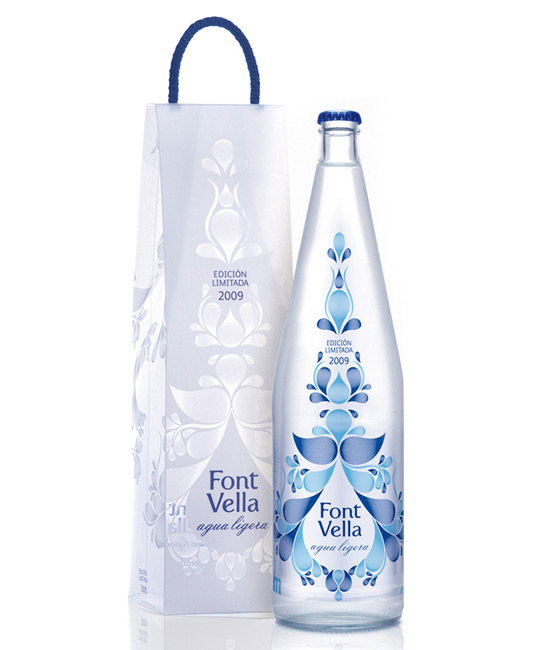 Designed by VIDAL LARSSON • DUPREZ | Country: Spain
"Following the trend of luxury and premium water bottles, Spain's major brand, Font Vella, is pioneer in its market, launching a 1 litre limited edition, based on a beautiful serigraphy design. This bottle can be found in the main gourmet and delis around Spain."
March 30, 2009 | 2 Comments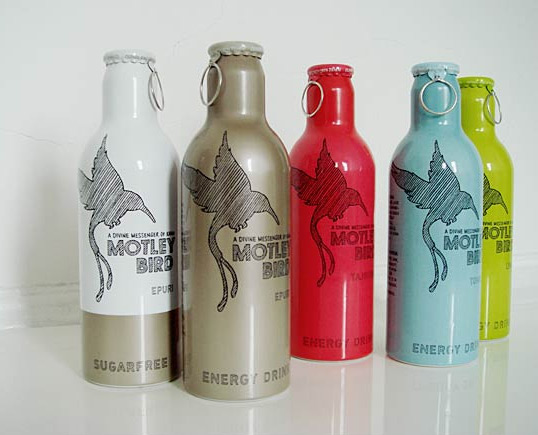 Designed by STRANGE MATTER | Country: United States | Buy it
"Motley Bird is the perfect mix drink for longdrinks and cocktails – and innovates bar classics, such as cranberry juice, bitter lemon, lime juice, tonic water with all advantages of a traditional caffeine and taurine based energy drink."
March 29, 2009 | 3 Comments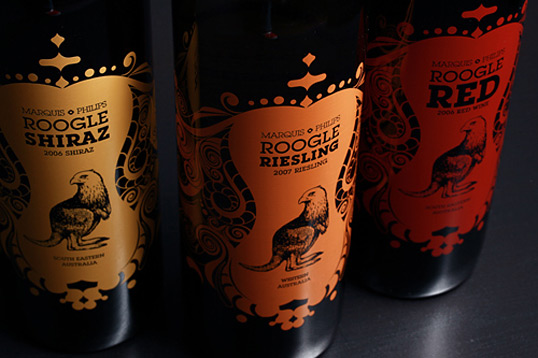 Designed by Adhemas Batista | Country: United States/Australia | Fonts: ITC Lubalin Graph
The Grateful Palate is a unique food brand with creative and tasteful products specialized in the US and Australian markets. With an enormous and very creative wine product line brands such as 'Evil', 'Bitch' and the 'Roogle' a medieval creature half eagle, half kangaroo. Adhemas Batista was invited to create a whole new identity for the new franchise product line named 'Baby Roogle'."