February 18, 2009 | 1 Comment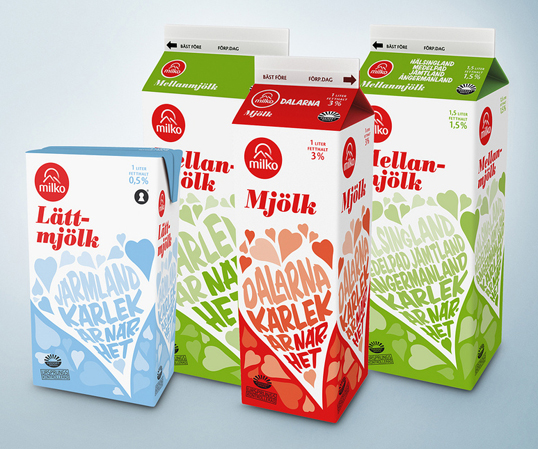 Designed by Unitedpower | Country: Sweden
"Milko is one of Sweden´s largest dairy companies. Their main business region covers more than 1/3 of Sweden. Milko is a co-operative company, which is owned by farmers from various provinces. Each province has its own carton with the origin printed in heart shaped lettering to show that Milko offers consumers dairy products of high quality, made from milk coming from local farms."
February 18, 2009 | 6 Comments
Designed by Helen Shaw | Country: Canada
"Package redesign emphasizing the purity and clarity of the product, designed in a minimalist style to break through the visual clutter of the beverage aisle. Hint's original logo is reworked to mimic Asian characters and colour coded to communicate flavour at a glance."
February 15, 2009 | No Comments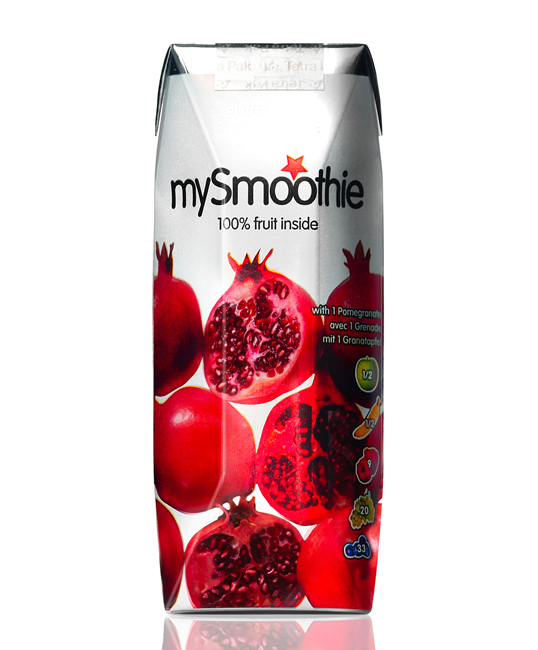 Designed by LA+B | Country: Sweden
"A 100% fruit smoothie made with love in Sweden. Pictured is the pomegranate, and a limited edition in a delicate POS stand. mySmoothie is available in US, Europe and Asia."
February 6, 2009 | 3 Comments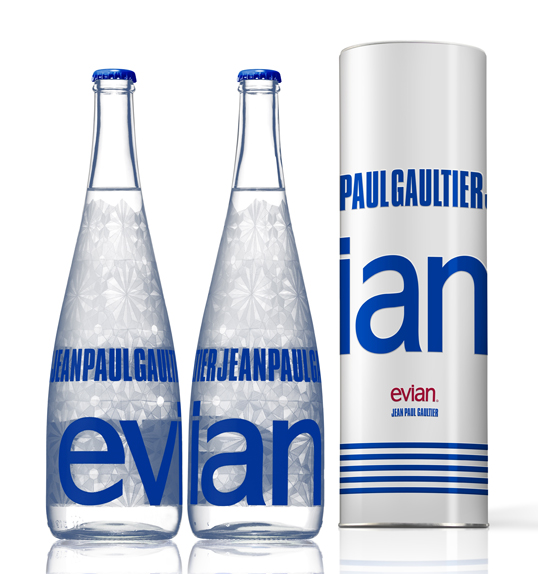 Designed by Jean Paul Gaultier | Country: France | Font used: Compacta
"Fashion designers know that the key to a good collection combines the reinvention of ideas with underlying signature qualities and Evian® Natural Spring Water is keeping to these same ideals with the release of the newest addition to its designer collection.  Remaining true to tradition, Evian has once again partnered with an internationally acclaimed French designer to produce two unique and exclusive creations for 2009, the Evian Prêt-à-Porter Bottle and the Evian Haute Couture Bottle by Jean Paul Gaultier. Continue…
February 4, 2009 | 1 Comment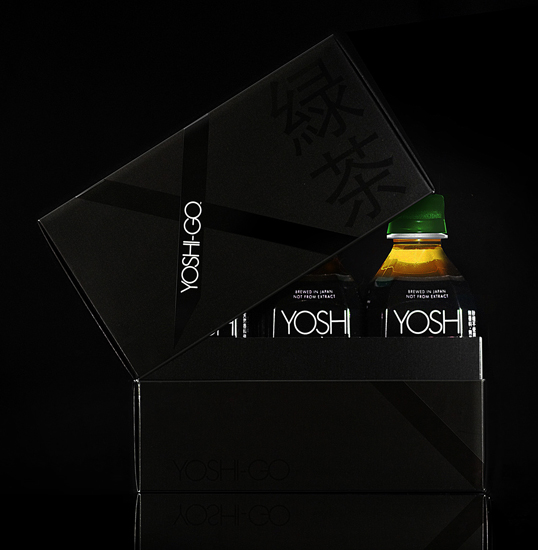 Designed by LA+B | Country: Sweden | Font used: Futura
"Yoshi-Go, a new range of green teas released in Asia and Europe. The product is a traditional japanese RTD green tea infused with anti-oxidant ingredients, to bring the two trends of Europe and Asia together.
The square bottles comes in a sophisticated black sleeve, with highlighted colours, Yellow (original flavour with a dash of lime), Blue (Detox, with blueberries and pomegranate, and Pink (with ginger and ginseng). A gift pack of three is a limited item across Europe.
The brand identity is developed by Love for art and Business, LA+B, Stockholm Sweden. (AD Sarah Sheppard, PM Frida Berggren, D Magdalena
Adaktusson, CD Jonas Lundin) (who also packaged myysmoothie, recently pictured in UK's Wallpaper magazine)"
January 23, 2009 | 2 Comments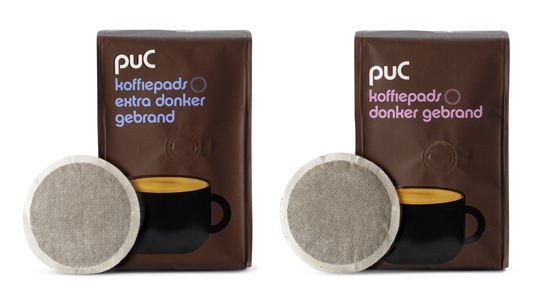 Designed by Kessels Kramer | Country: The Netherlands
One of our readers alreted us to this great packaging for puC refills, part of a new Dutch coffee machine. If anyone knows who is responsible for this work please let us know.
January 9, 2009 | 3 Comments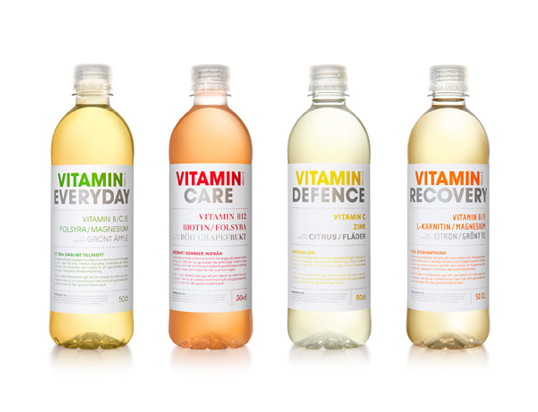 Designed by Neumeister | Country: Sweden | Font used: ITC Avant Garde Gothic.
"Vitamin Well, the successful entrepreneur behind the new functional beverage with the same name, has decided to work with us on a long term basis. A truly healthy relationship! Our part is to add even more energy to the brand, by design."
January 7, 2009 | 2 Comments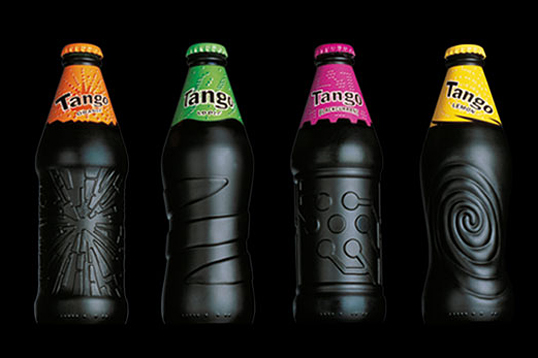 Designed by Brandhouse | Country: United Kingdom | Font used: a modified Franklin Gothic.
"Transforming a chip-shop brand into a hero brand – and making 14 year-old boys feel like 18-year olds – by telling a story about 'rebellion'."
January 7, 2009 | No Comments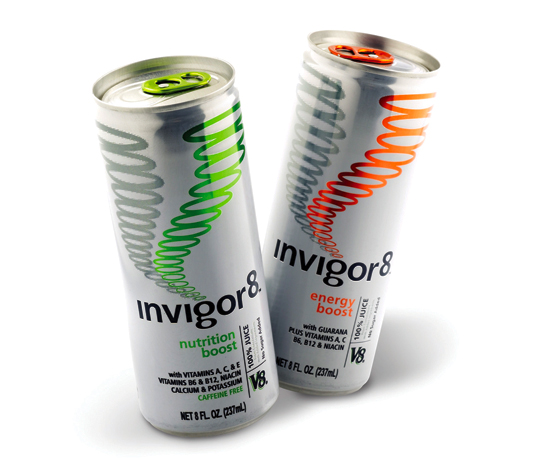 Produced by Richard Palmer | Country: United States
"In the energy drink boom, there wasn't a healthier option for the consumer. In an effort to fill the gap and build on the V8 brand, Campbells formulated a juice & vegetable fusion fortified with vitamins and Guarana."
January 1, 2009 | No Comments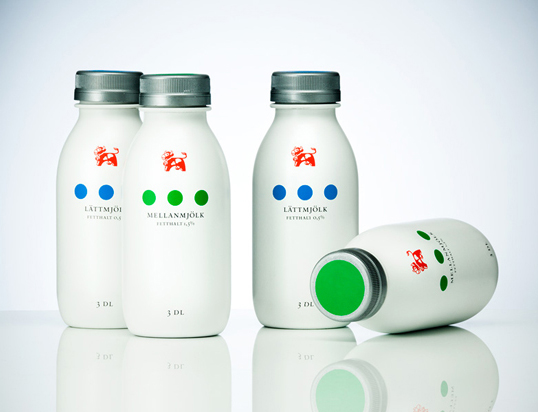 Designed by Neumeister | Country: Sweden
"Input: Arla Foods, the leading dairy company in Scandinavia, wanted to reverse the trend of dropping milk consumption in Sweden.
"Output: A portable milk bottle that fitted the lifestyle of younger people on the go. (In collaboration with PriPac Design & Communication.)
"Outcome: Enabled Arla to compete with traditional lunch beverages, reach new target audiences, and generate plenty of publicity."