March 4, 2009 | No Comments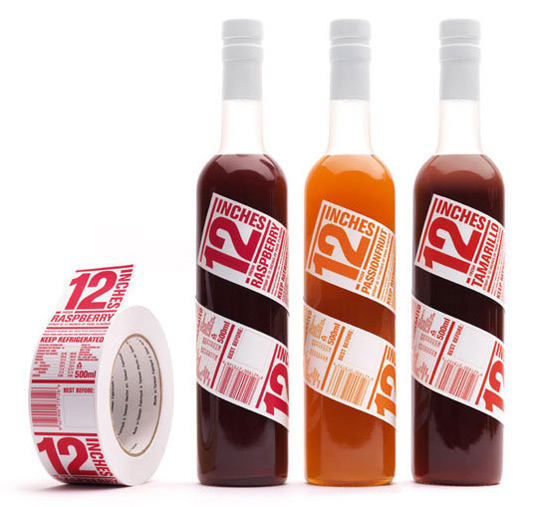 Designed by War Design | Country: Australia
"Imagine being briefed to create striking packaging for a product named after the height of the bottle it's packaged in. With only small print runs required, there was a real opportunity to have some fun. The solution was to design labels that were also 12″ long, printed onto packing tape using different colours to identify different variants. The labels wrap around the bottle creating a powerful and memorable branding device."
March 3, 2009 | 2 Comments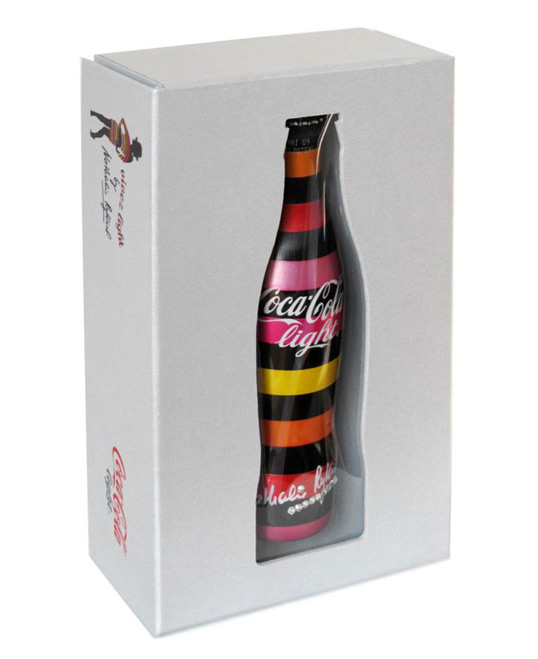 Designed by Nathalie Rykiel | Country: France
"Nathalie Rykiel, daughter of Sonia Rykiel and creative director of the Maison, signed a new version of Coca Cola Light's famous 25cl aluminium bottle. Created in the traditional colors of the brand, closed by a black cap and underlined by a line of strass."
Via Justin Garçon.
March 1, 2009 | 2 Comments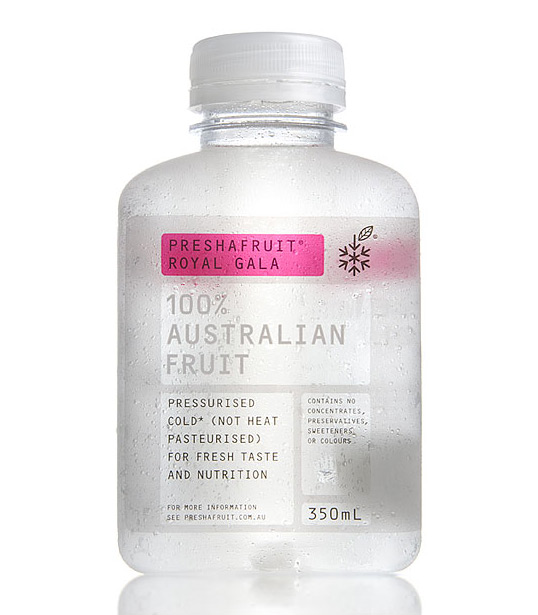 Designed by Pidgeon | Country: Australia | Fonts used: FF OCR F
"Packaging for a new line of fruit juices by Donnyboy Fresh Food Company. These unique juices are pasteurised using cold pressure rather than heat, which ensures greater retention of nutrition and natural flavour. The juices are available in the following varieties; Royal Gala, Granny Smith, Fuji, Apple & Lemon, Apple & Pear and Valenica."
March 1, 2009 | No Comments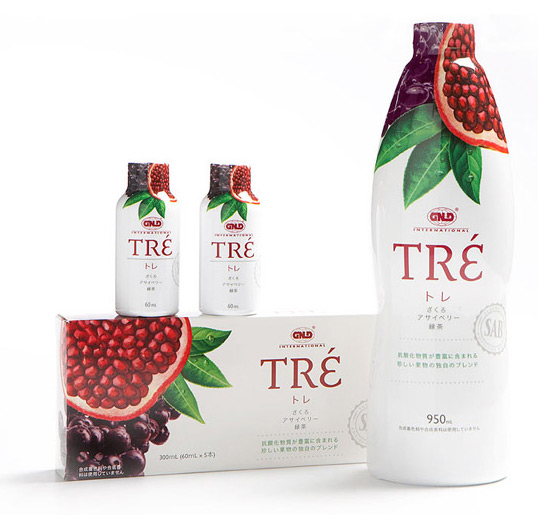 Designed by Juli Shore | Country: United States | Fonts used: Eplica
March 1, 2009 | 3 Comments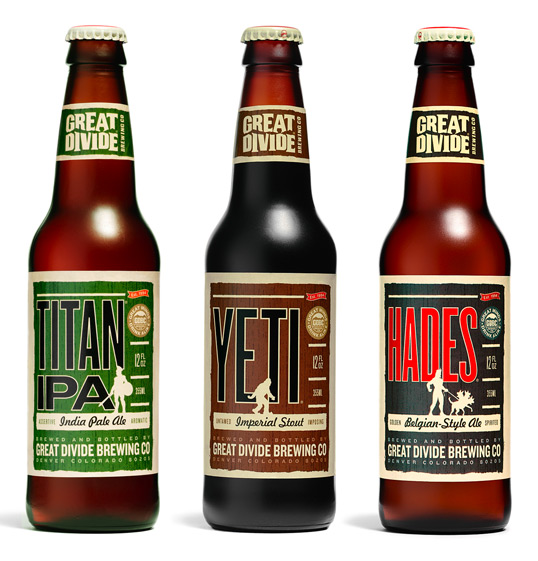 Designed by Cultivator Advertising & Design | Country: United States | Fonts used: Knockout, Freehand 521
"Brief: Convey superior quality, hand-crafted beers. Original: Mixed letter sizes suggest too casual approach to brewing. Individual beer icons, including mountain biker, rock climber, skier, are Colorado cliches. Redesign strategy: Overall block letter identity implies unapologetic, strong-flavored brewing style. Within overall line, individual beers are characterized by whimsical, cutout silhouettes."
February 26, 2009 | 1 Comment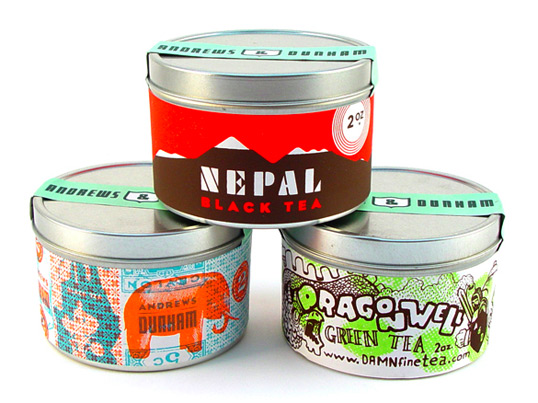 Designed by Aesthetic Apparatus | Country: United States | Fonts used: Futura Black
Thanks to Aesthetic Apparatus for sending in this great work that they designed and printed for Andrews & Dunham teas.
February 18, 2009 | 1 Comment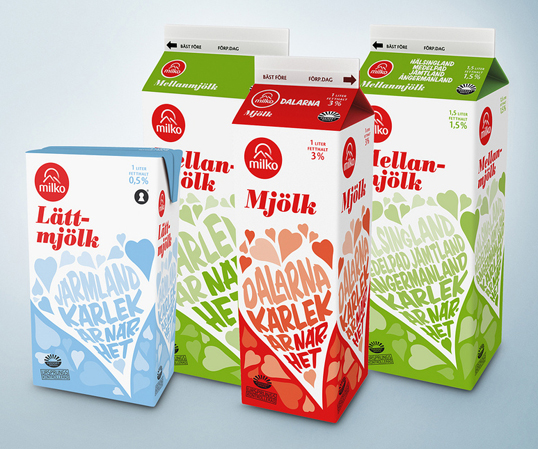 Designed by Unitedpower | Country: Sweden
"Milko is one of Sweden´s largest dairy companies. Their main business region covers more than 1/3 of Sweden. Milko is a co-operative company, which is owned by farmers from various provinces. Each province has its own carton with the origin printed in heart shaped lettering to show that Milko offers consumers dairy products of high quality, made from milk coming from local farms."
February 18, 2009 | 6 Comments
Designed by Helen Shaw | Country: Canada
"Package redesign emphasizing the purity and clarity of the product, designed in a minimalist style to break through the visual clutter of the beverage aisle. Hint's original logo is reworked to mimic Asian characters and colour coded to communicate flavour at a glance."
February 15, 2009 | No Comments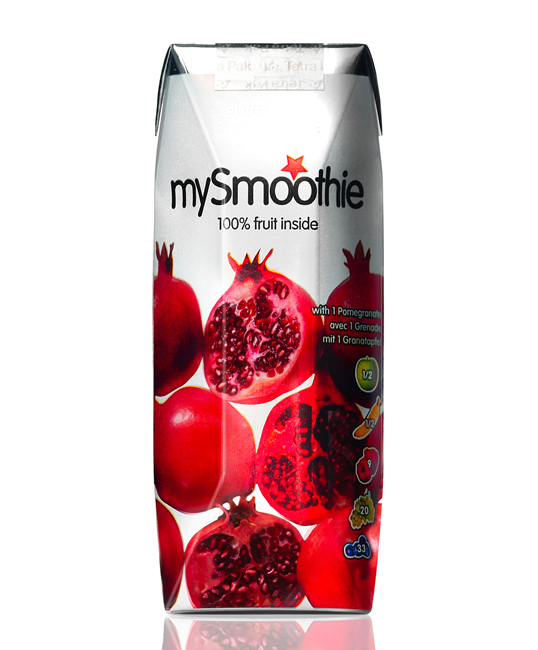 Designed by LA+B | Country: Sweden
"A 100% fruit smoothie made with love in Sweden. Pictured is the pomegranate, and a limited edition in a delicate POS stand. mySmoothie is available in US, Europe and Asia."
February 6, 2009 | 3 Comments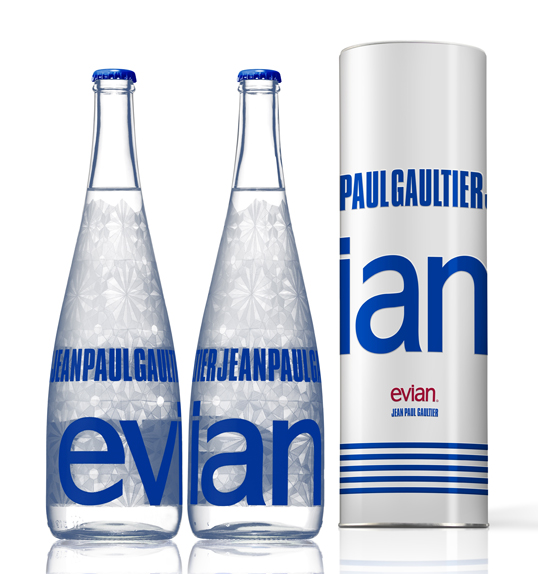 Designed by Jean Paul Gaultier | Country: France | Font used: Compacta
"Fashion designers know that the key to a good collection combines the reinvention of ideas with underlying signature qualities and Evian® Natural Spring Water is keeping to these same ideals with the release of the newest addition to its designer collection.  Remaining true to tradition, Evian has once again partnered with an internationally acclaimed French designer to produce two unique and exclusive creations for 2009, the Evian Prêt-à-Porter Bottle and the Evian Haute Couture Bottle by Jean Paul Gaultier. Continue…