March 31, 2009 | 2 Comments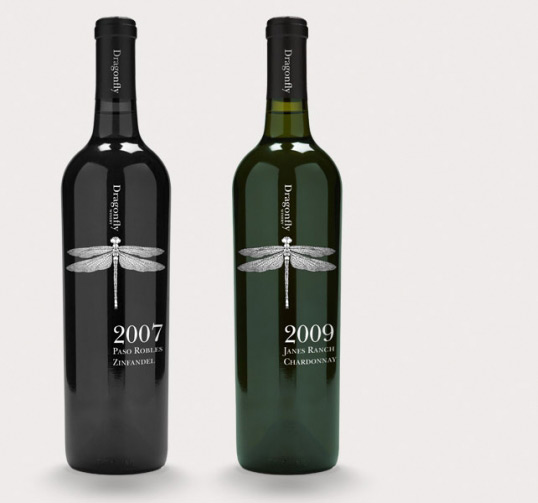 Designed by Hype Type Studio | Country: United Kingdom | Font: Baskerville
"A boutique label from California, Dragonfly Winery is focused on producing small quantities of ultra premium terrior driven wines, paired with a unique winemaking style.
We were approached by Dragonfly to rejuvenated their wine packaging & brand identity. Our solution was a simple, clean typographic approach alongside a Dragonfly illustration creating a strong, modern visual identity.
The application takes the form of a 1 colour screen to the bottle. The logotype on the neck label is silver foiled onto black, making for easy identification when the bottle is stored amongst other wines."
March 31, 2009 | 3 Comments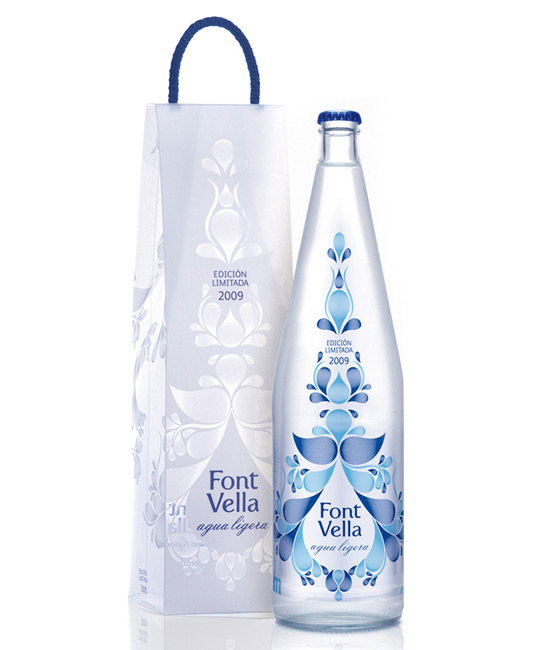 Designed by VIDAL LARSSON • DUPREZ | Country: Spain
"Following the trend of luxury and premium water bottles, Spain's major brand, Font Vella, is pioneer in its market, launching a 1 litre limited edition, based on a beautiful serigraphy design. This bottle can be found in the main gourmet and delis around Spain."
March 30, 2009 | 2 Comments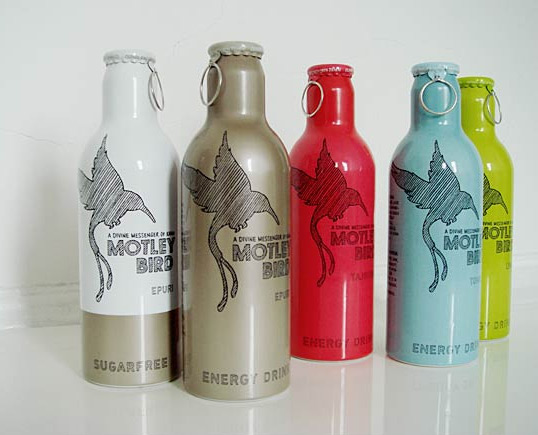 Designed by STRANGE MATTER | Country: United States | Buy it
"Motley Bird is the perfect mix drink for longdrinks and cocktails – and innovates bar classics, such as cranberry juice, bitter lemon, lime juice, tonic water with all advantages of a traditional caffeine and taurine based energy drink."
March 29, 2009 | 3 Comments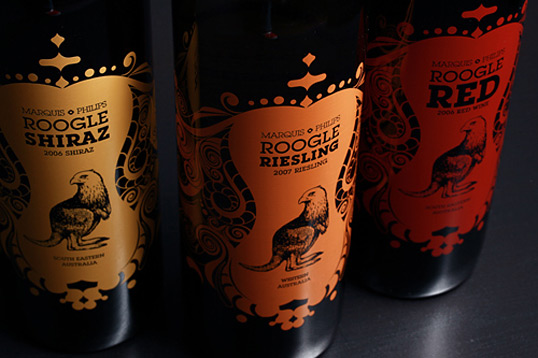 Designed by Adhemas Batista | Country: United States/Australia | Fonts: ITC Lubalin Graph
The Grateful Palate is a unique food brand with creative and tasteful products specialized in the US and Australian markets. With an enormous and very creative wine product line brands such as 'Evil', 'Bitch' and the 'Roogle' a medieval creature half eagle, half kangaroo. Adhemas Batista was invited to create a whole new identity for the new franchise product line named 'Baby Roogle'."
March 29, 2009 | No Comments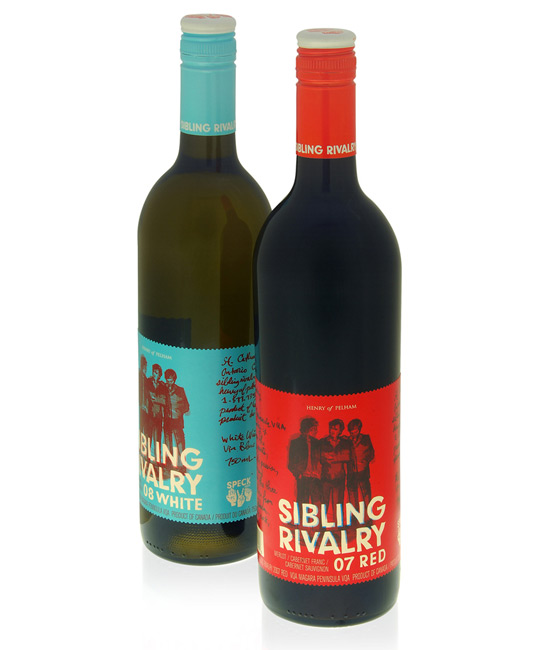 Designed by Insite Design | Country: Canada | Font: Futura
"Sibling Rivalry is a blend of the talent, passion and inspiration of the 3 Speck brothers behind the formidable wine talent of Henry of Pelham, one of Canada's most successful and respected wineries.
Ontario wineries are renowned for making exceptional however classical varietal focused wines. To step outside this constraint, and to showcase the beauty in blending wine from within an estate, the Speck brothers produced Sibling Rivalry.
March 28, 2009 | 5 Comments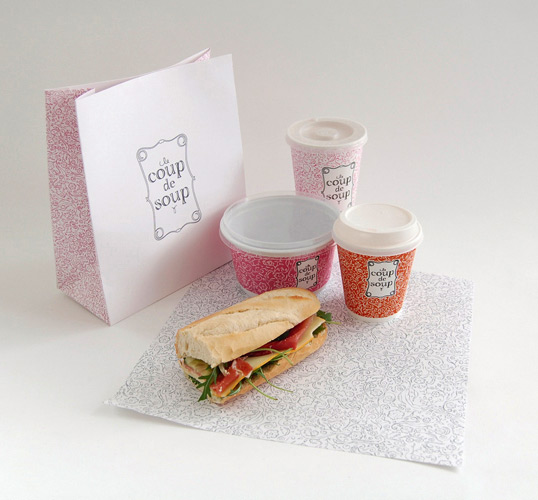 Designed by Peter Urban | Country: Denmark
Nice concept work by 21 year old Peter Urban from Copenhagen.
March 26, 2009 | 1 Comment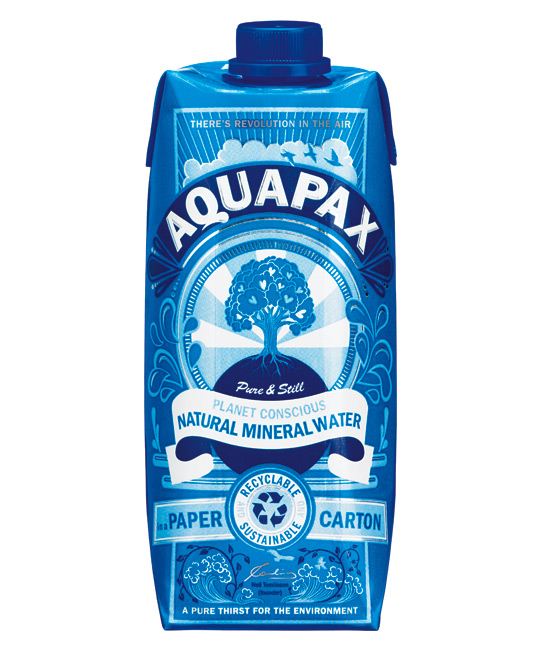 Designed by SunHouse Creative | Country: United Kingdom
"This is the only water in the UK served in a 'environmentally conscious' carton rather than glass or PET. Rather than try and compensate for this with lots of intrinsic visual water cues the demonstrative graphic style represents a break from category norms and has been crafted to tell the story with a unique, optimistic and premium feel, as well as conveying strong environmental cues."
March 25, 2009 | No Comments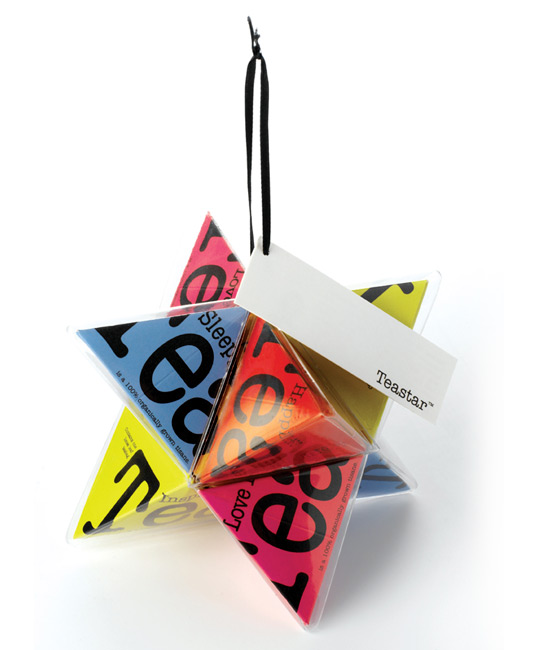 Country: United Kingdom | Font: ITC American Typewriter
"There are shooting stars, rock stars, film stars, star fish, star wars, mega stars, and now there's Teastar™.
We've taken 10 organic loose leaf teabags, wrapped each in our philosophy and packed them in a clever star shaped box. Once opened, the box is like an old fashioned paper yap yap toy. Peer inside and choose your favourite brew."
March 23, 2009 | 1 Comment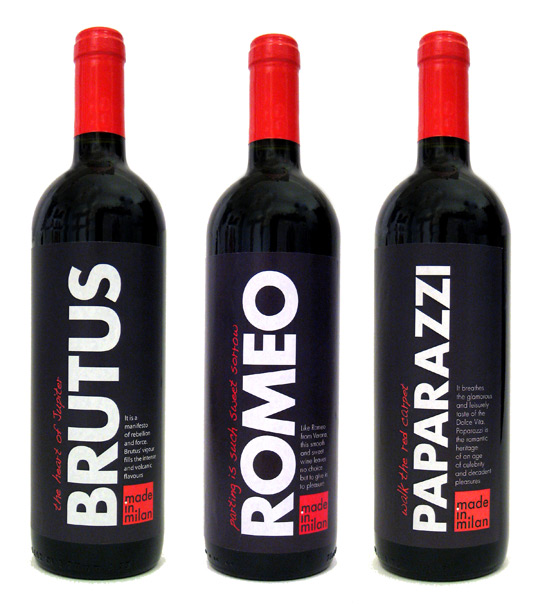 Designed by Fabio Bressan | Country: Italy | Fonts: Futura, low-grade script (alt: quality handwriting fonts)
"Madeinmilan is a unique wine label committed to selecting excellent wines from northeast Italy.
Products: The heritage of Madeinmilan Wines is one of the oldest traditions in the Italian wine industry, with roots going back to the Roman Empire. This strictly Italian collection is composed exclusively of native grape varieties: a masculine Sangiovese (named Brutus), a smooth and sweet Cagnina (Romeo), and a reddish, fizzy, mischievous Lambrusco (Paparazzi).
March 21, 2009 | 1 Comment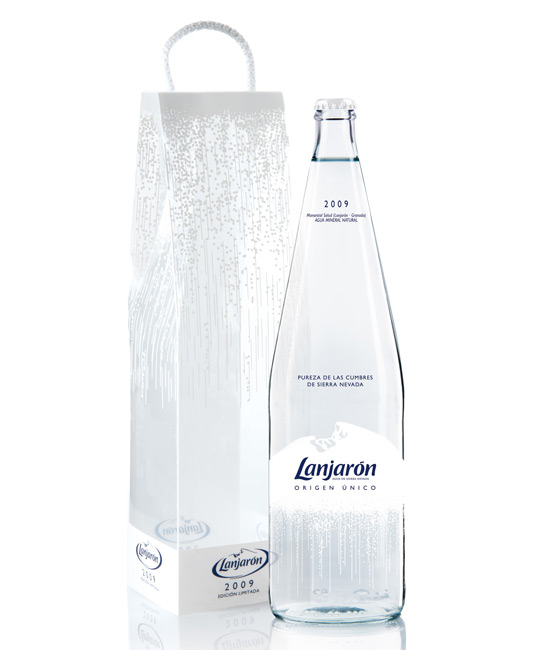 Designed by VIDAL LARSSON • DUPREZ | Country: Spain
"Lanjaron has released a new limited edition 1 litre glass bottle, with minimalist serigraphy design that evokes the purity and the origin of its source.
Lanjaron mineral water comes from Sierra Nevada, declared Reserve of the Biosphere by the Unesco."