March 29, 2009 | No Comments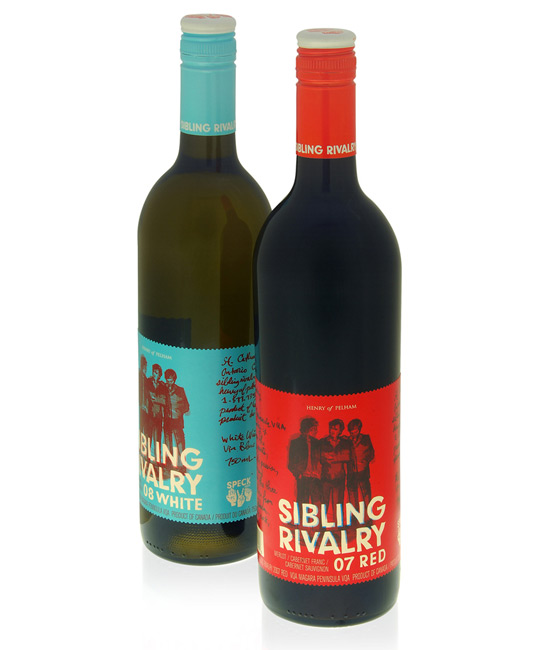 Designed by Insite Design | Country: Canada | Font: Futura
"Sibling Rivalry is a blend of the talent, passion and inspiration of the 3 Speck brothers behind the formidable wine talent of Henry of Pelham, one of Canada's most successful and respected wineries.
Ontario wineries are renowned for making exceptional however classical varietal focused wines. To step outside this constraint, and to showcase the beauty in blending wine from within an estate, the Speck brothers produced Sibling Rivalry.
March 28, 2009 | 5 Comments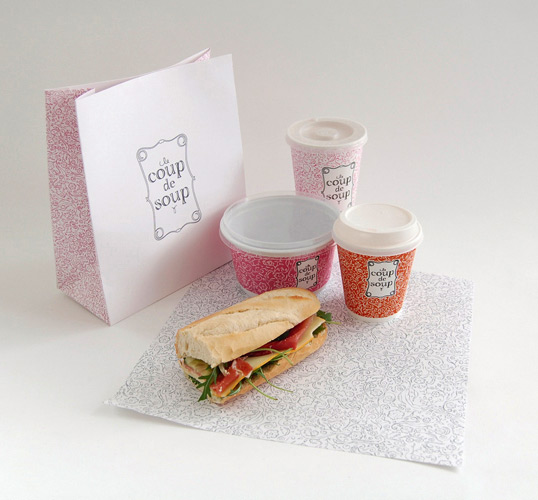 Designed by Peter Urban | Country: Denmark
Nice concept work by 21 year old Peter Urban from Copenhagen.
March 26, 2009 | 1 Comment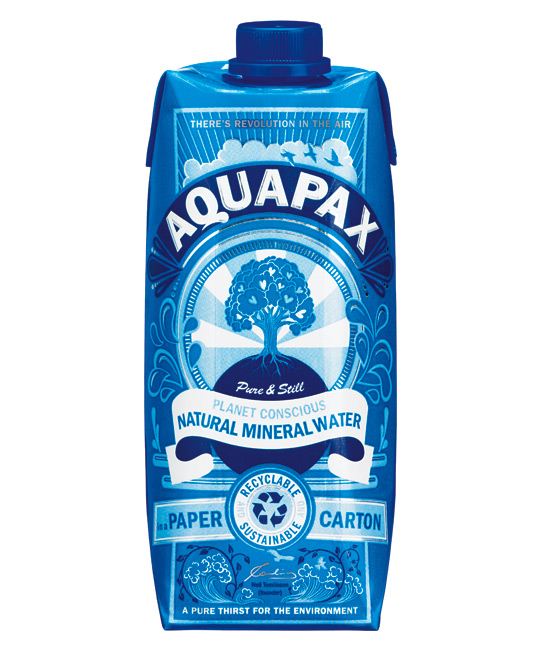 Designed by SunHouse Creative | Country: United Kingdom
"This is the only water in the UK served in a 'environmentally conscious' carton rather than glass or PET. Rather than try and compensate for this with lots of intrinsic visual water cues the demonstrative graphic style represents a break from category norms and has been crafted to tell the story with a unique, optimistic and premium feel, as well as conveying strong environmental cues."
March 25, 2009 | No Comments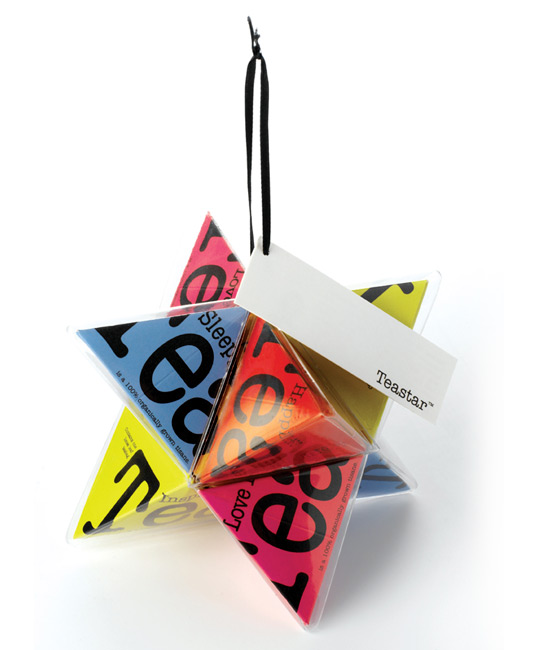 Country: United Kingdom | Font: ITC American Typewriter
"There are shooting stars, rock stars, film stars, star fish, star wars, mega stars, and now there's Teastar™.
We've taken 10 organic loose leaf teabags, wrapped each in our philosophy and packed them in a clever star shaped box. Once opened, the box is like an old fashioned paper yap yap toy. Peer inside and choose your favourite brew."
March 23, 2009 | 1 Comment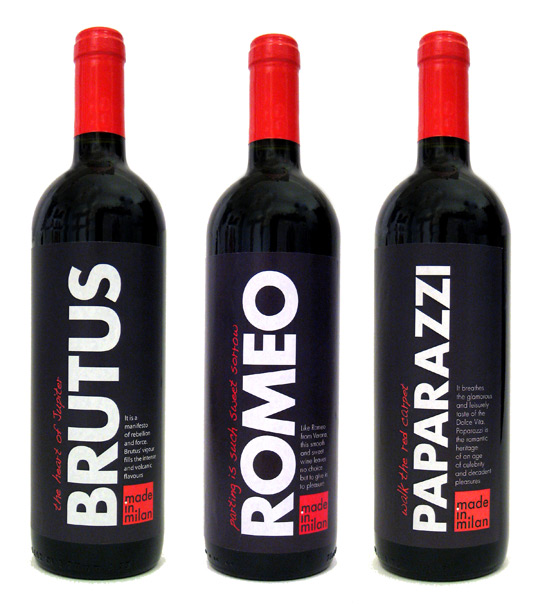 Designed by Fabio Bressan | Country: Italy | Fonts: Futura, low-grade script (alt: quality handwriting fonts)
"Madeinmilan is a unique wine label committed to selecting excellent wines from northeast Italy.
Products: The heritage of Madeinmilan Wines is one of the oldest traditions in the Italian wine industry, with roots going back to the Roman Empire. This strictly Italian collection is composed exclusively of native grape varieties: a masculine Sangiovese (named Brutus), a smooth and sweet Cagnina (Romeo), and a reddish, fizzy, mischievous Lambrusco (Paparazzi).
March 21, 2009 | 1 Comment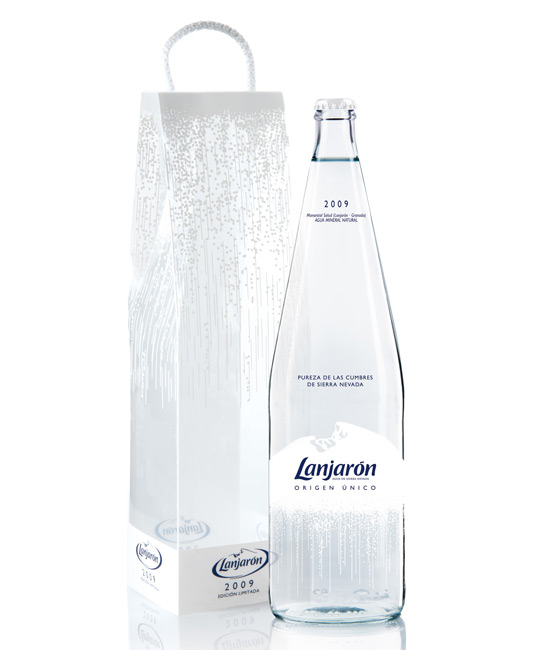 Designed by VIDAL LARSSON • DUPREZ | Country: Spain
"Lanjaron has released a new limited edition 1 litre glass bottle, with minimalist serigraphy design that evokes the purity and the origin of its source.
Lanjaron mineral water comes from Sierra Nevada, declared Reserve of the Biosphere by the Unesco."
March 20, 2009 | 2 Comments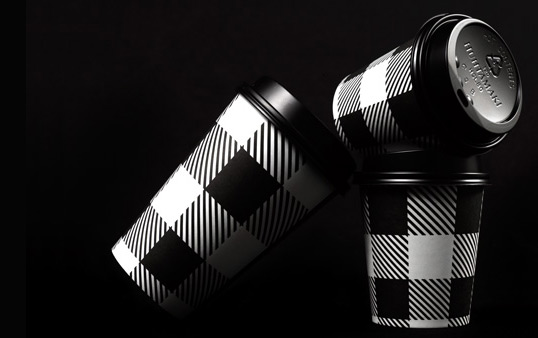 Designed by Rasmus Snabb | Country: Finland
"Coffee cups for SIS. Deli + Café a chain of delicatessens specializing in high quality ecological and organic products."
March 19, 2009 | 4 Comments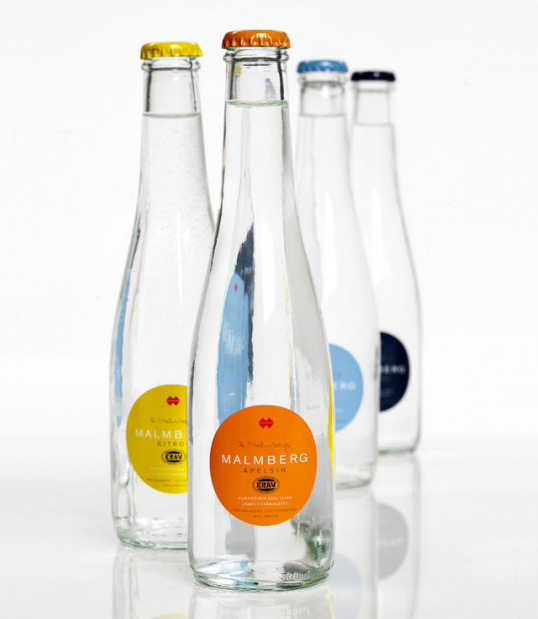 Designed by Grey | Country: Sweden
"Malmberg Original mineral water comes from an artesian spring of prehistoric water in Yngsjö, a small village on the coast of southeast Sweden. The age of our Malmberg Original mineral water has been determined to be 5245 +-75 years old, thereby making Malmberg Original the oldest Swedish mineral water in a bottle."
If anyone knows who designed this please let us know.
March 18, 2009 | 5 Comments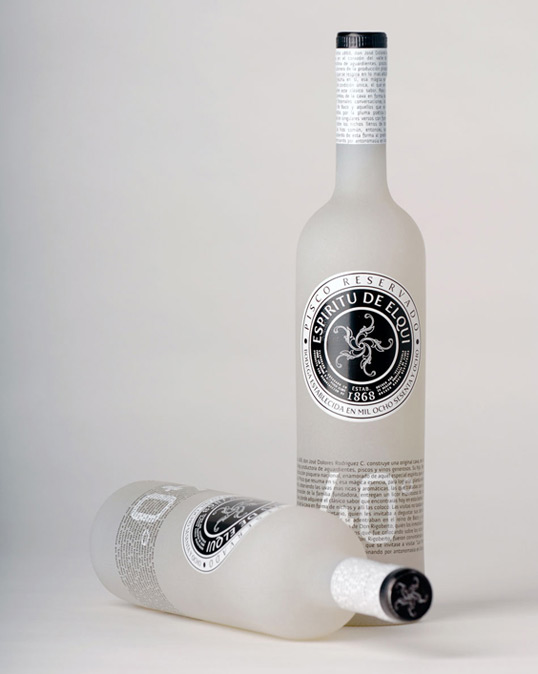 Designed by Edward Pearson, GRAFIKART | Country: Chile
"The story behind this brand, which was begun by a gentleman called Rigoberto Rodriguez Rodriguez in the late 1800's is as follows:
The story is quite funny, Rigoberto was the son of the founder and being of a well read and refined personality had a great sense of humour and also was rather eccentric. He ventured in making these piscos and wines and gained great reputation. He started storing these wines in Niches – thus the name 'Los Nichos' specially made for keeping the right temperature.
March 18, 2009 | 2 Comments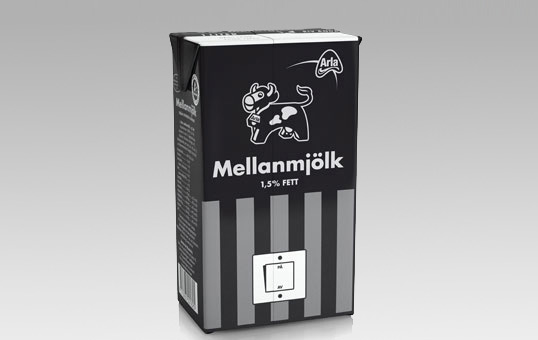 Designed by Milk | Country: Sweden | Fonts used: Futura
"Swedish advertising agency Milk has turned the classic white Arla milk carton black.
It is a campaign for WWF's Earth Hour. A worldwide event encouraging people to raise environmental awareness by turning off the lights for one hour."