March 10, 2009 | 1 Comment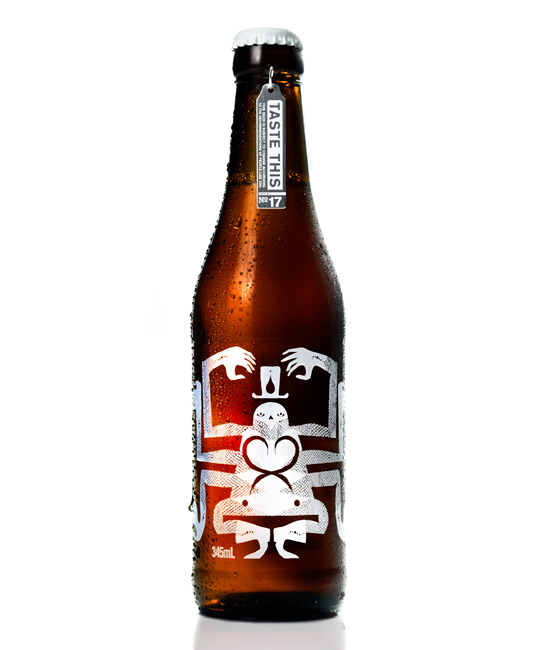 Designed by The Taboo Group | Country: Australia
"On the 110th day we said ʻlet it be named'. And from that day forward it would be called Nelson.
It's been a long time coming, but the Trial Brew, also known as Batch #15, has finally been dubbed and
officially launched.
Trial Brew began its life in a plain bottle appearing as a silent sponsor of music, fashion, and art events
during the latter months of 2008. At these events, as well as through a website and special information
postcard, we gathered feedback from creative types (approximately 1,000 of them) regarding the look, taste,
and possible names for the beer.
March 9, 2009 | 2 Comments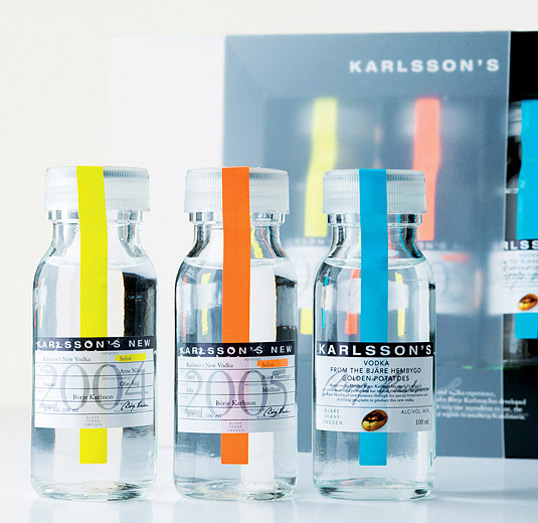 Designed by The Brand Union | Country: Sweden |  Fonts used: Helvetica, ITC Garamond, Trade Gothic
"Most people would probably have been satisfied with such an outstanding career, and rested on their laurels – but not Hans. On the contrary! Instead, he left the ad agency and started Brindfors Design, from 1999 part of Enterprise IG Group. And with his creative direction for Karlsson's vodka perhaps starting a new chapter in the Swedish vodka story."
March 6, 2009 | 3 Comments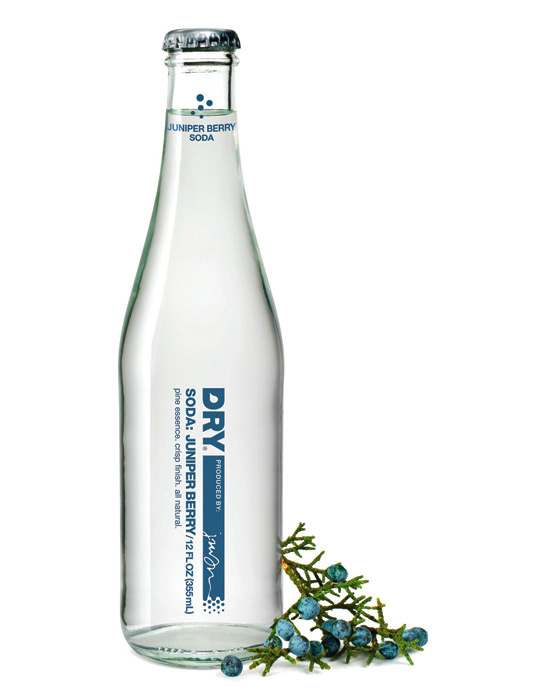 Designed by Turnstyle | Country: United States | Fonts used: Helvetica
BreeAnna over at Dry Soda sent us some updated packaging. The Vanilla Bean and Juniper Berry packaging houses the signature of DRY's first two employees, while the original four flavors showcase our Founder's signature.
"Designed for those seeking a sophisticated, non-alcoholic beverage option, DRY Soda Co. produces lightly sweet, all-natural, culinary sodas. The sodas were developed specifically to be paired with great foods. To this end, DRY wanted the bottles to look at home in an upscale restaurant or at a five star hotel. Our design solution was intentionally minimalist. Wr endeavored to make the bottle sophisticated, but still fresh and inviting. Minimal graphics on clear bottles allow the purity of the product to show through. The owner's signature on each bottle denotes a sense of craft behind each flavor's recipe."
March 6, 2009 | 1 Comment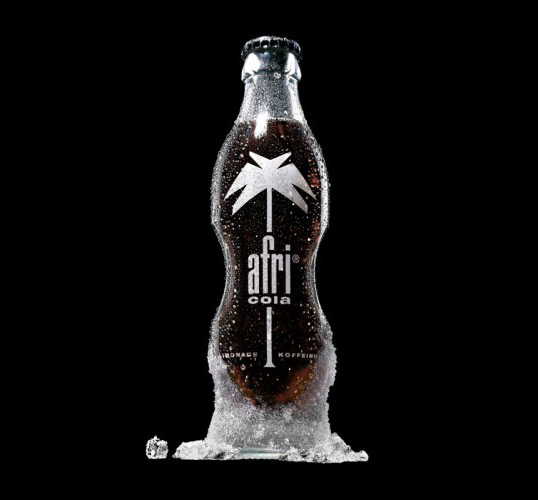 Designed by Jupp Ernst | Country: Germany
"The drink has been around since 1931 and operated during World War II with dirty means a tough campaign against his greatest enemy, Coca-Cola. During the 1960s it seemed as if the African Cola was losing cola war in the German market.
Via Below the Clouds.

March 4, 2009 | No Comments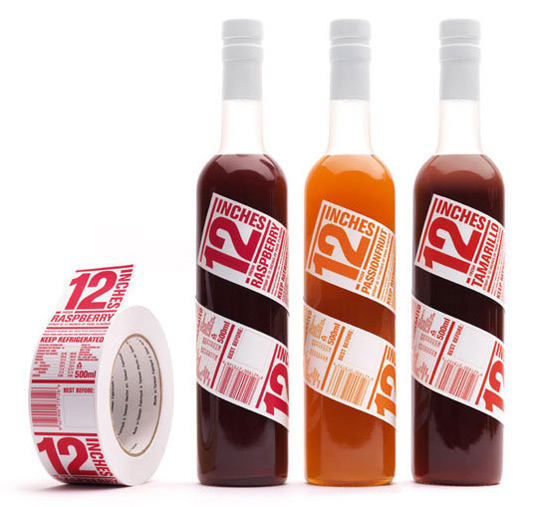 Designed by War Design | Country: Australia
"Imagine being briefed to create striking packaging for a product named after the height of the bottle it's packaged in. With only small print runs required, there was a real opportunity to have some fun. The solution was to design labels that were also 12″ long, printed onto packing tape using different colours to identify different variants. The labels wrap around the bottle creating a powerful and memorable branding device."
March 3, 2009 | 2 Comments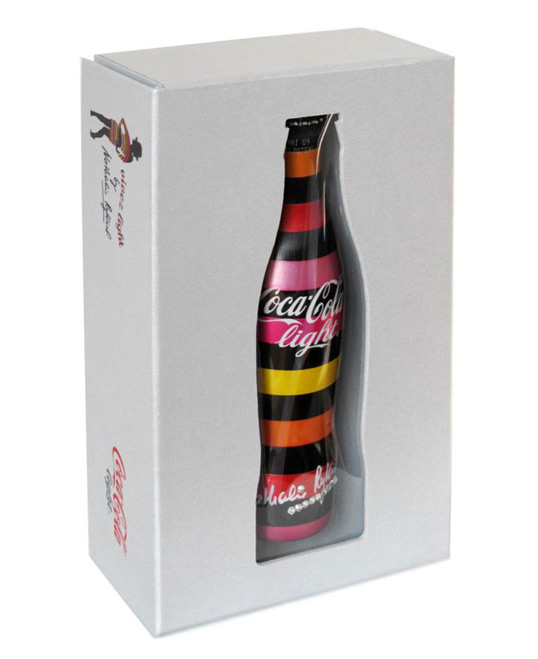 Designed by Nathalie Rykiel | Country: France
"Nathalie Rykiel, daughter of Sonia Rykiel and creative director of the Maison, signed a new version of Coca Cola Light's famous 25cl aluminium bottle. Created in the traditional colors of the brand, closed by a black cap and underlined by a line of strass."
Via Justin Garçon.
March 1, 2009 | 2 Comments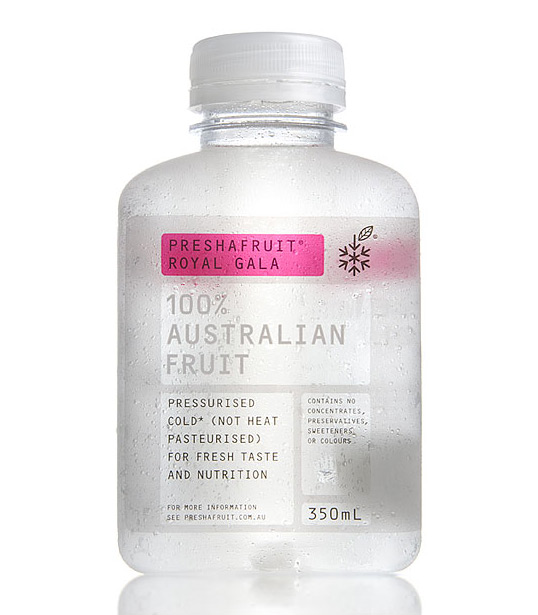 Designed by Pidgeon | Country: Australia | Fonts used: FF OCR F
"Packaging for a new line of fruit juices by Donnyboy Fresh Food Company. These unique juices are pasteurised using cold pressure rather than heat, which ensures greater retention of nutrition and natural flavour. The juices are available in the following varieties; Royal Gala, Granny Smith, Fuji, Apple & Lemon, Apple & Pear and Valenica."
March 1, 2009 | No Comments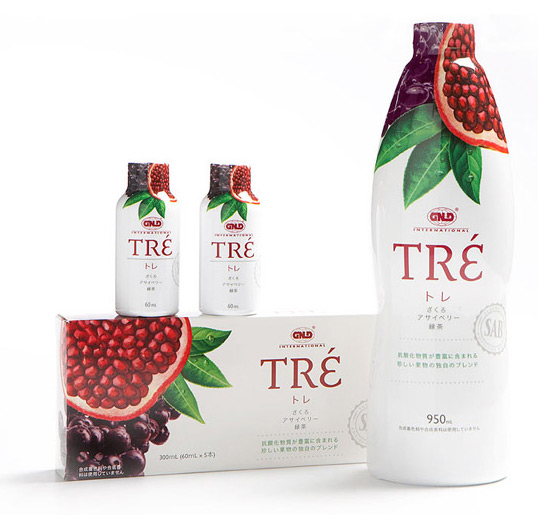 Designed by Juli Shore | Country: United States | Fonts used: Eplica
March 1, 2009 | 3 Comments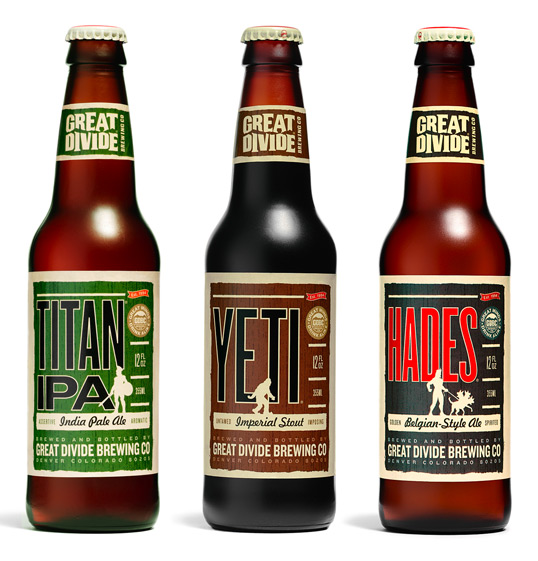 Designed by Cultivator Advertising & Design | Country: United States | Fonts used: Knockout, Freehand 521
"Brief: Convey superior quality, hand-crafted beers. Original: Mixed letter sizes suggest too casual approach to brewing. Individual beer icons, including mountain biker, rock climber, skier, are Colorado cliches. Redesign strategy: Overall block letter identity implies unapologetic, strong-flavored brewing style. Within overall line, individual beers are characterized by whimsical, cutout silhouettes."
February 26, 2009 | 1 Comment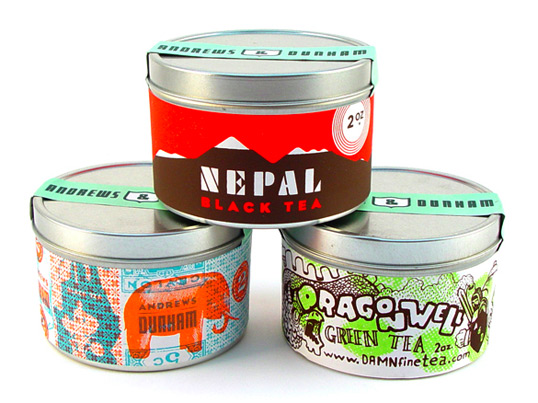 Designed by Aesthetic Apparatus | Country: United States | Fonts used: Futura Black
Thanks to Aesthetic Apparatus for sending in this great work that they designed and printed for Andrews & Dunham teas.