October 5, 2014 | No Comments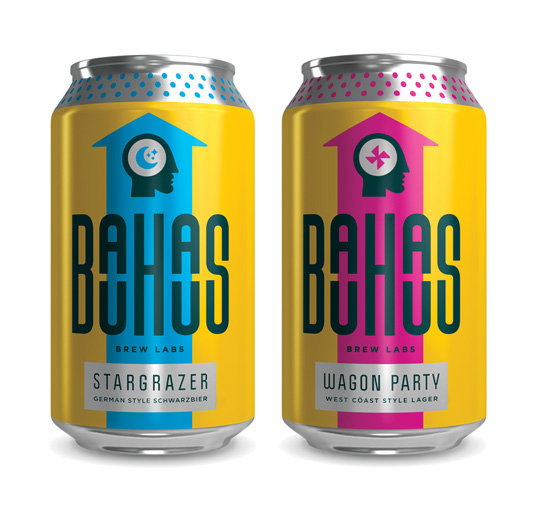 Designed by Helms Workshop | Country: United States
"Bauhaus Brew Labs channels its namesake's spirit of creativity, experimentation and playfulness in crafting a flavorful, imaginative and unique craft beer experience for its customers. Our approach was to follow their example in creating the brewery's identity, with an eye on differentiating the brand in the marketplace and creating a disruptive presence on the retail shelf. The bright, primary brand palette is unconventional for the craft beverage shelf, and the quirky beer names were created by translating more traditional naming into German, and then back to English."
September 22, 2014 | No Comments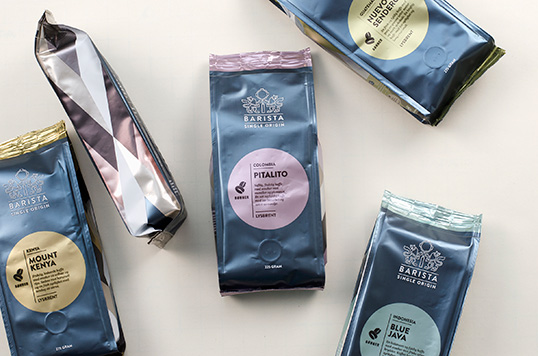 Designed by Neolab by Knowit | Country: Norway
"Single Origin vs mixed products: Friele has changed their product line strategy and as a part of this we cleaned up the Barista line. The old Barista line had both espresso and blends mixed in between the singles. By moving them out we made a stronger concept and a stronger and more logic product line by presenting single origin products only. 
The re-design mission: The old Barista had over time become a blurry mix of 8 different blends and grinds and roasts. 
The shelf impact was weak and the remote signals of each product could have been stronger. 
We missed a stop-signal from a distance. We missed the freshness signal whole beans represents. We missed the link to micro roasted products.
New packaging machines gave Friele new packages and possibilities for new design. The packaging structure was not unique but well fitted for large industrial production. It also gave space for a more graphic look."
September 14, 2014 | 7 Comments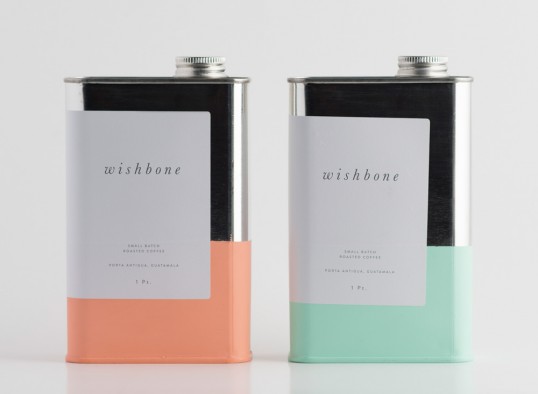 Designed by Also Known As | Country: Canada
"The client and project overview: Earlier this year we gave ourselves a challenge: to re-imagine the traditional approach to packaging coffee and create something that we could share with our clients and friends – and so, Wishbone Brew was born. Conceptualized and created by the team at AKA and assembled together by hand, it's been a long time in the making — but worth the wait in order to share & enjoy it with some of our favourite people.
The design and creative solution: Our main objective was to re-think traditional packaging methodology. Used as a tool to showcase our ability to think & work beyond convention, we determined from the out-set that drawing inspiration from uncommon sources was essential to the success of the project. Cue the Turpentine: An attractive shape, an airtight seal, something unexpected. This container delivered on all counts, but how to break from the unfriendly, industrial, and for all intensive purposes toxic associations we as consumers have made with that form?
A bright yet soft colour palette combined with elegant and approachable serif type helps soften the brand against the harshness of material. A quick sanding, prime, and dip in paint helps add some individuality among the products and re-enforces the handmade nature of the product, No two wishbones being exactly the same."
September 8, 2014 | 3 Comments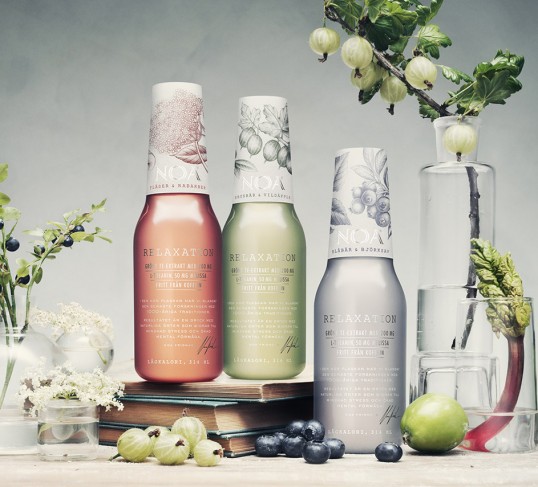 Designed by Super Tuesday | Country: Sweden
"Noa Relaxation is a new drink brand containing natural ingredients that helps to reduce stress as well as increase mental capacity. It was launched a couple of weeks ago in Sweden. But more countries will follow shortly.
We, Super Tuesday – a Stockholm based design agency founded by Yashar Niknam and Simon Kamras, has been involved in the project from the very beginning, and have developed everything from naming to brand identity and packaging design. The structural design/shape of the bottle has been developed in collaboration with the agency No Picnic.
The first flavours to be launched are Elderflower/Rhuburb, Crabapple/Gooseberry and Blueberry/Birch Sap!"
September 7, 2014 | No Comments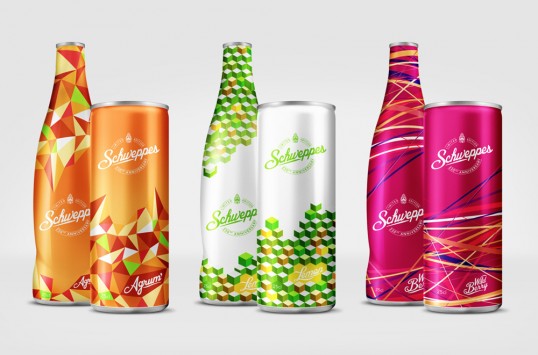 Designed by French Toast | Country: Belgium
Concept work from Liege based French Toast celebrating Schweppes 230th anniversary.
"Schweppes celebrated their 230th anniversary. We designed three bottles & cans, as limited edition. For each taste, we tried to convert the flavor into colors & graphic element, using a geometrical pattern system."
August 20, 2014 | 1 Comment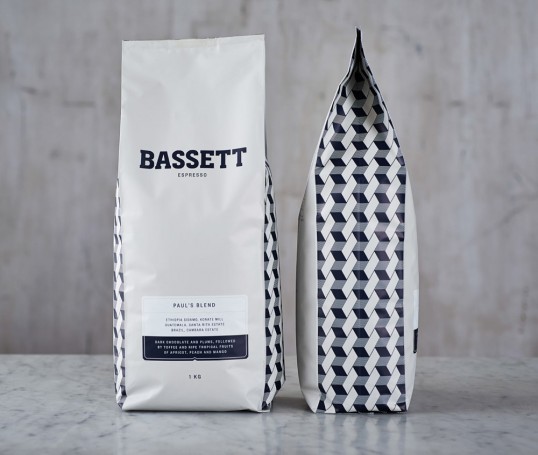 Designed by Squad Ink | Country: Australia
"Paul Bassett, former World Barista Champion, is the visionary behind Bassett Espresso. From the moment Paul presented us with the challenge to reinvigorate his existing coffee brand, we recognised what was to be a truly rewarding collaboration.
Bassett Espresso is a reflection of Paul's personal taste. It portrays his journey of creative expression and the continuation of his relationship with coffee, capturing the imagination and potential of quality espresso."
July 23, 2014 | 6 Comments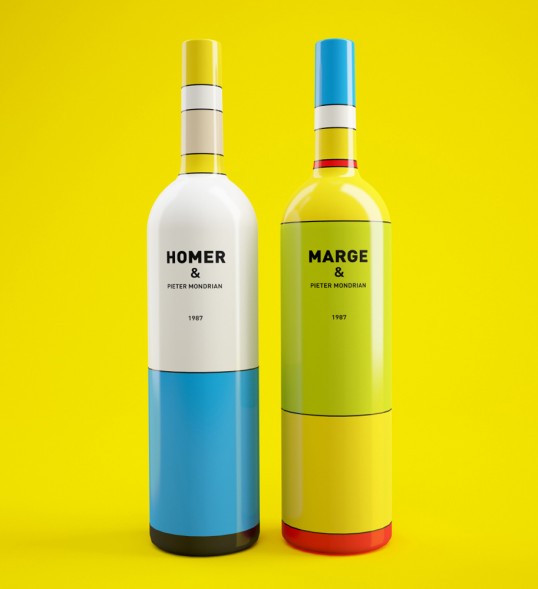 Designed by Constantin Bolimond | Country: Belarus
"The drink was brought to life together with the cartoon characters in 1987. Maybe it's wine, may be not. We are inviting you to find out yourselves. The contents have been kept secret for 26 years now. While the ingredients remain the same, their proportions differ from time to time. That is why you will never get bored from this drink! We can assure you that you will not be left disappointed.
The design is inspired by the works of Pieter Mondrian."
June 18, 2014 | 1 Comment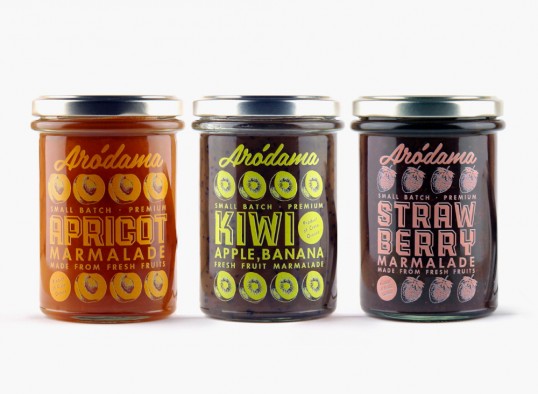 Designed by Bob Studio | Country: Greece
"Branding, packaging design and naming for the Arodama family, a new series of traditional Cretan products, aimed mostly to foreign markets.
Both the given name (Arodamos is the tender shoot in the Cretan dialect) and the design of the whole series using vivid colors and illustrations, give a cheerful and playful character to the products. Food is one of the best joys in life, especially for the Cretans and we wanted to transmit that through our design. We drew illustrations for every product showing its basic ingredients and created a pattern that applies to all labels in order to achieve a consistent image for the whole product family.
Products and corporate identity share the same design elements in order to create a direct relationship between them and a strong consistent image. The design patterns and illustrations have been implemented in jars, olive oil and raki bottles, packages, press kits, bags and the website."
June 16, 2014 | No Comments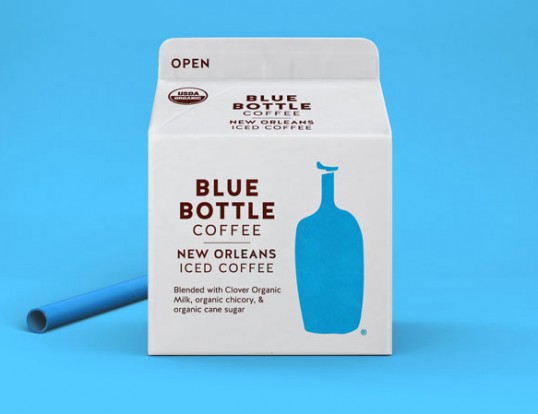 Designed by Pearlfisher | Country: United States
"Task: To create a new expression for Blue Bottle's New Orleans Iced Coffee, extending the intimate Blue Bottle experience from carefully curated cafes to a carton, reaching a larger audience and standing out on shelves in mass retailers.
Scope: Brand strategy, identity, and packaging design.
Solution: The new design for Blue Bottle's New Orleans Iced Coffee stays true to the heart of Blue Bottle, challenging coffee category cues while remaining modest and utilitarian. Pearlfisher has elevated Blue Bottle's current equities and clarified their word mark to increase its stature, simplifying messaging on pack and playing up the Blue Bottle blue to increase shelf impact."
May 20, 2014 | 1 Comment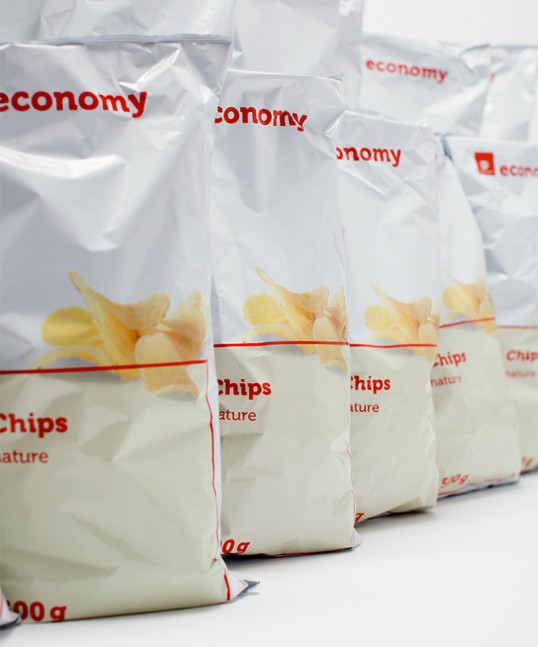 Designed by Facing | Country: Switzerland
"The brand identity of the economy line stands for a strong cost-performance ratio. The economy range focuses on price without being positioned on the lowest level. The legal requirements are more than met.
The line delivers brand quality for a good price as well as a wide product range. The quality of the food is as good as the products of any manufacturer`s brand."