May 17, 2014 | No Comments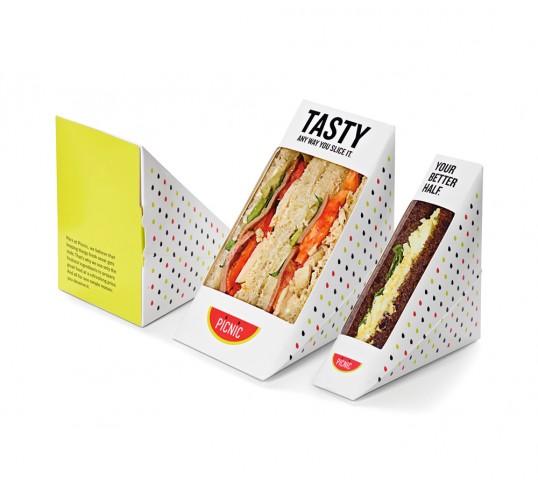 Designed by TAXI | Country: Canada
"The challenge: When our client came to us he knew Toronto was hungry for a grab-and-go lunch spot that focused on fresh, quality food. He came to us with a big ask and a clean slate: create a retail brand from scratch that breaks through the competitive quick-serve food service category.
The approach: Busy people want food that's delicious, unpretentious, and affordable, so we gave them a PICNIC. It's a brand name that stands for the kind of quality and charm you'd find in your own wicker basket on a sunny day in the park. And drawing inspiration from a classic picnic staple, the watermelon, we developed collateral pieces as fresh and fun as the food."
May 15, 2014 | No Comments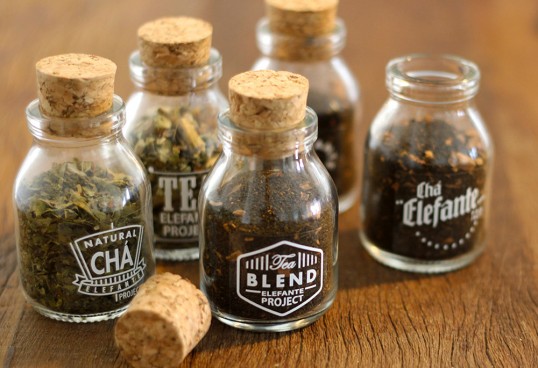 Designed by Elefante Project | Country: Brazil
"Exclusive gift of 100 limited edition pieces. The idea of offering a unique blend of tea came to stimulate a break moment and encourage the slowdown. We visited the Tea House Paratea, and after an afternoon tasting various ingredients we developed four special blends for the Elefante Project. Delivered in a charming glass and four different labels, carefully designed referring our special care with the organic tea."
April 29, 2014 | No Comments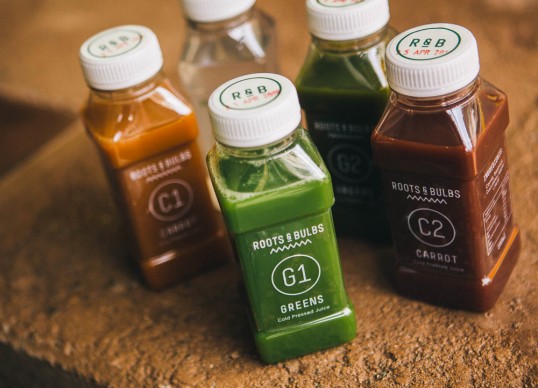 Designed by Robot Food | Country: United Kingdom
"Juicing has taken the UK by storm and new company, Roots & Bulbs, has responded with London's first cold pressed juice bar. Their first shop recently opened on Thayer Street (off Marylebone High Street) with branding and packaging by renowned branding agency, Robot Food.
Stories of celebrity juice diets and the health benefits of juicing are widespread, and with John Lewis reporting a 1000% increase in sales of juicers from 2012 to 2013, it seems juicing is here to stay."
April 21, 2014 | No Comments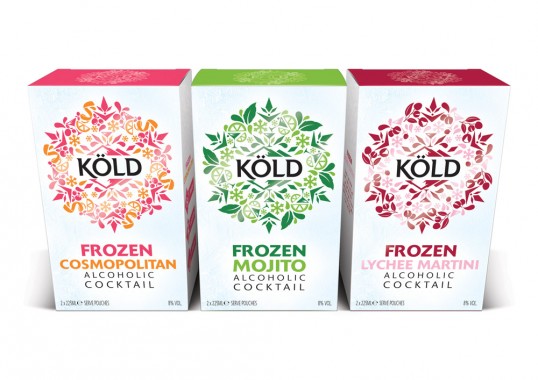 Designed by Slice Design | Country: United Kingdom
"Nick came to us with his idea of creating authentic high-quality RTD frozen cocktails and challenged us with the task of identifying a positioning, naming and packaging design for the brand.
The current competitors in the market did not emulate the flavour and quality of hand mixed cocktails. We identified a brand positioning for Köld, which focussed on the idea of sophisticated urban cool and tapped into the trend for all things Scandinavian. This allowed the brand to be clearly differentiated from the competitors who mostly focussed on fun with fruity sweet cocktails. Köld targets those who enjoy authentic cocktails and want to be able to recreate this taste experience at home. Köld cocktails are sealed into individual serve pouches which are placed in the freezer and then squeezed into your glass and served KÖLD, a perfect cocktail guaranteed every time.
As it is a frozen cocktail, we wanted something clear, pure and unique. The snowflake gave us the opportunity to create something bold and iconic for impact at fixture, whilst allowing the flexibility for individual flavour communication."
March 18, 2014 | 1 Comment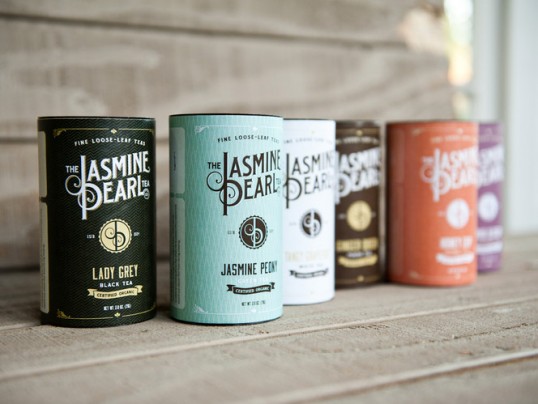 Designed by Relevant Studios | Country: United States
"Jasmine Pearl Tea Co. specializes in importing and handcrafting specialty loose-leaf tea blends in Portland, Oregon. Their re-designed packaging positions them as a premium, yet approachable tea company. The loose-leaf tea packaging utilizes eco-canisters, which are composed of recycled paper bodies, recyclable lids and compostable inner bags manufactured in Portland."
March 17, 2014 | 6 Comments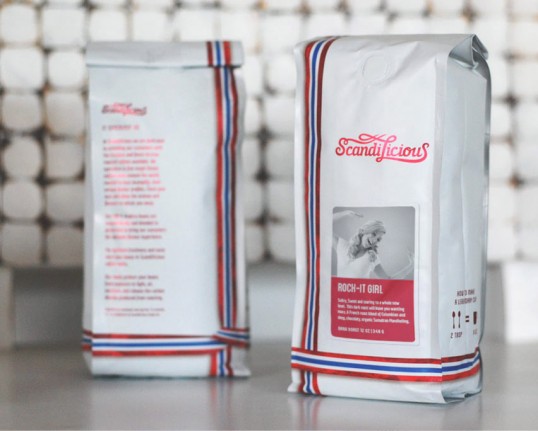 Designed by Paone Creative | Country: Canada
"No bakery experience is complete without wafting aromas of fresh brewed coffee. Paone Creative was happy to create a unique and versatile coffee bag. The bag had to amplify the visuals established for this Vancouver restaurant branding project. A ribbon pattern was made using the colours of the Scandinavian flag. The ribbon wraps around the bag just like a parcel or a gift – it's all wrapped up and ready for you to give. Scandilicious sells specialty blends of coffee in small batches. For economical purposes the bag was designed to be generic and a sticker is used to identify with the different bean types."
March 4, 2014 | 1 Comment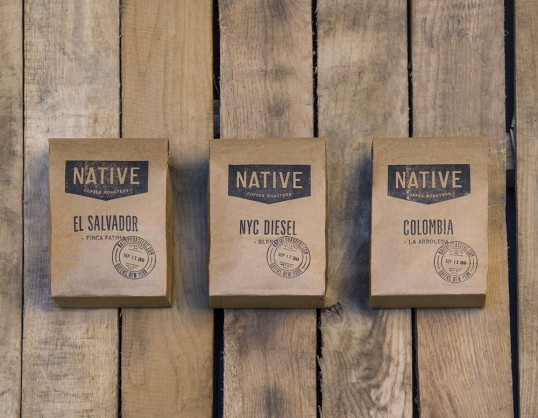 Designed by Naomie Ross & Daniel Renda | Country: United States
"Native Coffee Roasters is an independent roaster located in Queens, NY. Inspired by hand-painted gothic lettering and utilitarian design, we created an overall look which evokes classic New York City with a touch of grit while maintaining a clean and modern feel."
March 4, 2014 | 2 Comments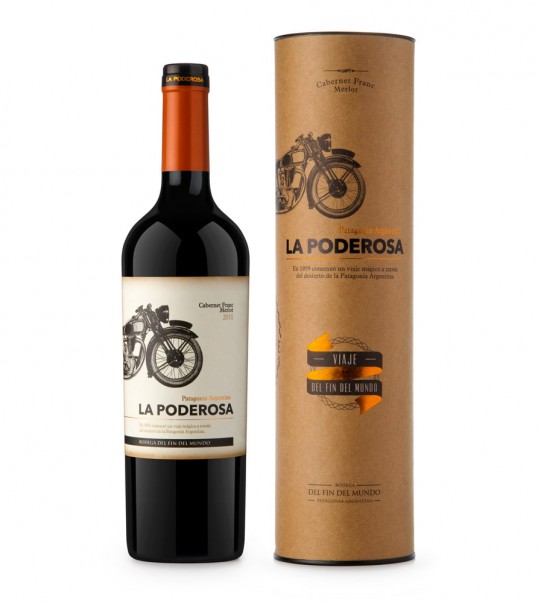 Designed by Kid Gaucho | Country: Argentina
"Bodega del Fin del Mundo tasked us with the development of the product packaging for their wine " La Poderosa". The goal was to design a tube case with the characteristics of a mailing package which can be personalized and given away as a unique product of the Patagonia region of Argentina."
March 3, 2014 | No Comments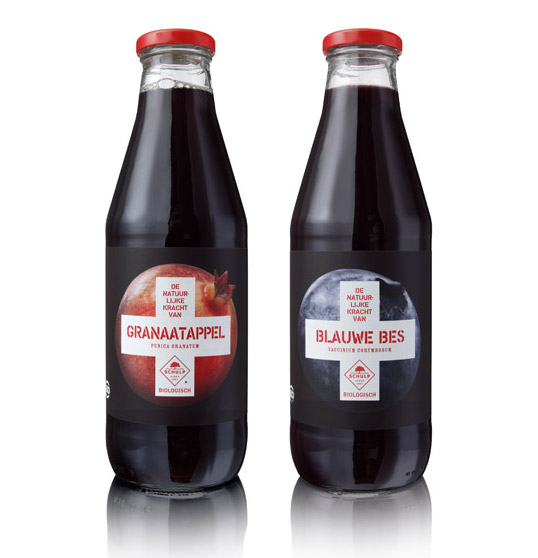 Designed by PROUDdesign | Country: The Netherlands
"Based on the growing interest in healthy foods, Schulp asked PROUDdesign to develop a design concept for their 100% pure and organic fruit and vegetable juices. So far these juices were integrated in the general fruit juice range, and as such not distinctive enough to attract attention.  The design concept should clearly reflect the healing strength of nature thanks to 100% pure, organic juices."
February 28, 2014 | No Comments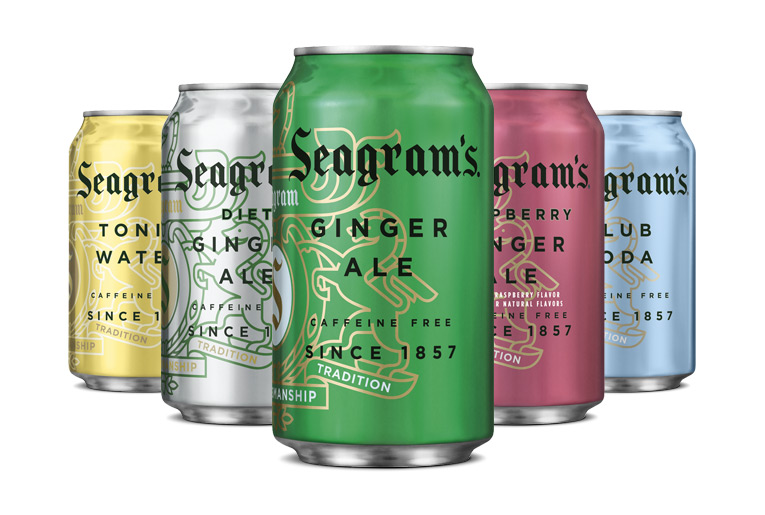 Designed by Hatch | Country: United States
"Seagram's is an iconic, well-respected brand. The Coca-Cola Company asked Hatch to help refresh the Seagram's sparkling line and make it more relevant to the sophisticated adult consumer who is tired of overly sweet beverages. We modernized the brand's crest and then used it in ways that announce that something new is going on. The crest is now more of a friendly element than a crown jewel, with visual treatments such as placing type over it and wrapping it around the corners of cases. And in order to help consumers shop amongst flavors, the cans are flooded with crisp, clean metallic versions of the colors consumers associate with the flavors category-wide."
Continue…