February 11, 2013 | 1 Comment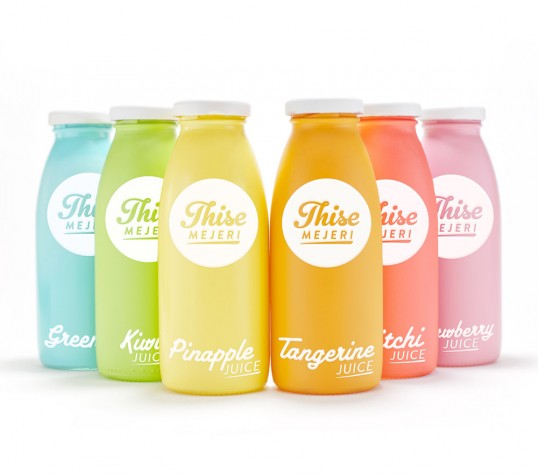 Designed by Randi Sjaelland | Country: Denmark
"This concept project was a BA school assignment. A corporate identity assignment to redesign Thise Mejeri, which is a danish dairy.
The target group for this particular milk brand are the consumers who value quality, niche products, uniqueness and design. Therefor this high-end packaging is aimed at the more secluded department stores and high-end retailers.
The CI was inspired by old milk glass bottles and round shapes which inspiration is reflected in the logo and packaging."
February 9, 2013 | 1 Comment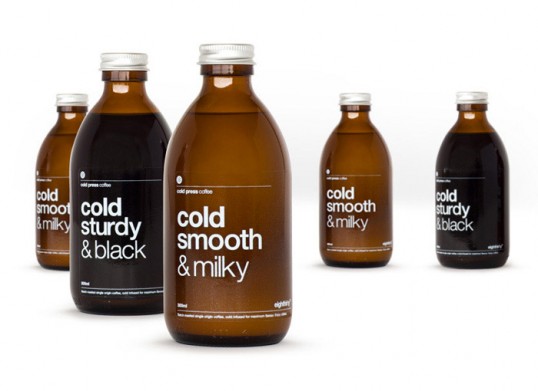 Designed by Butcher & Butcher ltd | Country: New Zealand
"Originally designed in 2009 Eighthirty Coffee Roasters asked Butcher & Butcher ltd to refresh their packaging for 2013. The packs talk directly to your taste buds, celebrating subtle differences in each flavour, origin and blend. 
We maintained a simple colour palate, while the ephemeral typographic treatment allows each pack to have a unique voice, yet change as the coffee flavours and brand evolve over time."
December 15, 2012 | 1 Comment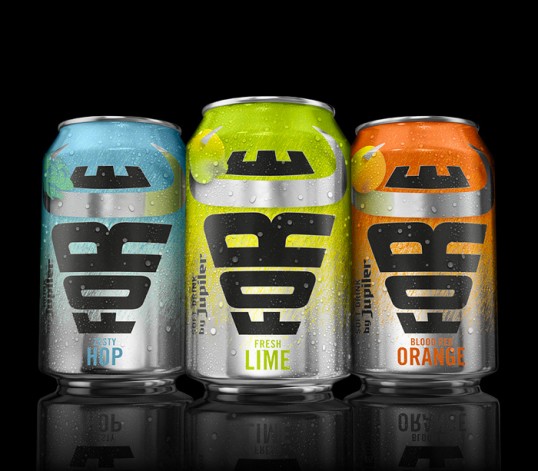 Designed by Mountain | Country: The Netherlands
"Jupiler has become the iconic beer brand for 'real men' in the Benelux. But sometimes, even 'real men' want to enjoy a refreshing drink without the sweetness and without the alcohol.
Jupiler Force is a real innovation in the soft drink category. A naturally brewed soft drink with a familiar taste that only Jupiler drinkers know and love.
Mountain attacked the challenge by asking 'how can the bull step into the world of soft drinks without loosing its identity as a real man's beer?'
The answer, the bull and the typography became one entity where the horns of the bull form the 'C' in Force in a playful and powerful way. Combining the 'typographic bull' with a fresh and lively colour palette created a forceful design that literally steps of the shelves."
December 11, 2012 | No Comments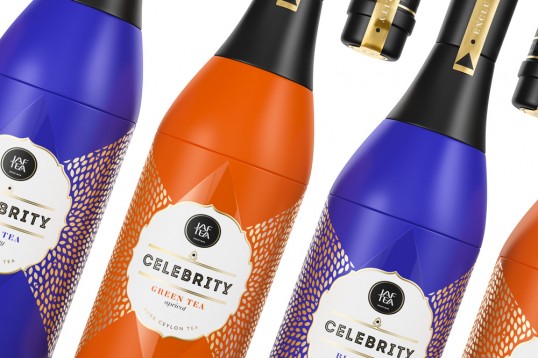 Designed by Katerina Teterkina | Country: Russia
"This tea packaging design was created for the JAFF TEA brand from Sri Lanka. The idea of using a champagne bottle shape for the tea can came from the client. The task was to create the graphics for it, which would emphasize the festive mood of the packaging and make customers buy it as a present."
December 10, 2012 | No Comments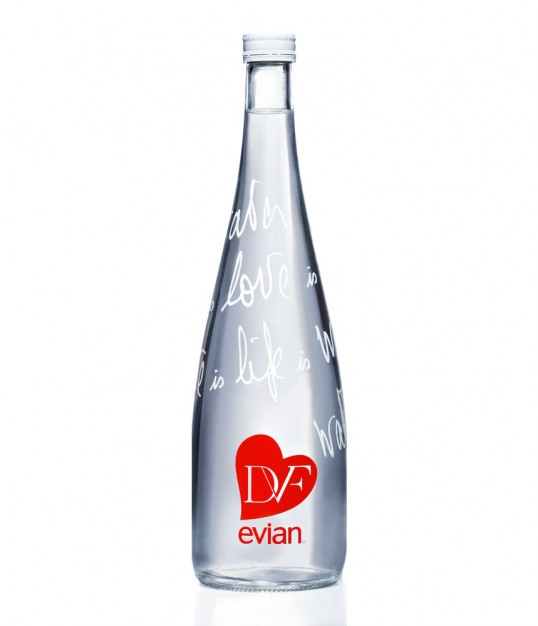 Designed by Diane Von Furstenberg | Country: United States
"Diane Von Furstenberg & Evian® have partnered to design the latest limited edition bottle, which reflects a playful celebration of life.
For the collaboration, DVF drew inspiration from her personal relationship with evian water and her own love of life: "I am so excited about this collaboration because I have always loved evian and I think drinking water is one of the most important things we can do to love ourselves and love is life! To me it is all about living life to the fullest and I am so proud to work with evian to spread such an important message," said Diane Von Furstenberg.
Diane von Furstenberg is the first American and female designer to join the renowned group of designers who have previously collaborated with the brand including Issey Miyake, Paul Smith, Jean Paul Gaultier, Christian Lacroix and Courrèges. Since launching in 2008, more than 10 million limited edition bottles have been sold in over 150 countries.
The bottle, composed of 100% recyclable packaging, is sealed with evian's new screw cap design. The bottle also features a nod to DVF's iconic mantras with "Water is Life is Love is Life is Water is.." which graces the bottle with her own distinct handwriting along with the ubiquitous heart DVF logo in a special hue of red, created exclusively for the Evian® collaboration." 
December 4, 2012 | 3 Comments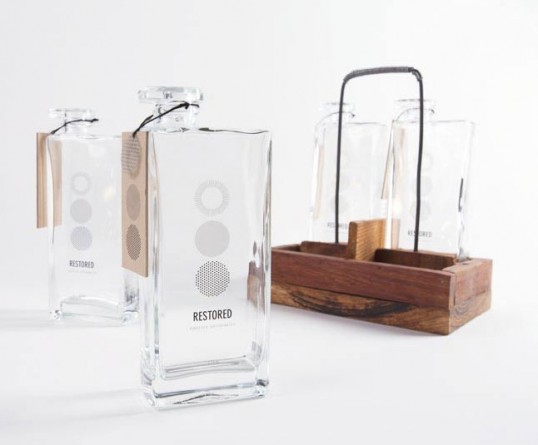 Designed by Morgan Sterns | Country: United States
"The Restored water identity and packaging concept was strongly influenced by the process of taking highly treated wastewater that would have previously been discharged into the Pacific Ocean and purifying it using a three-step advanced treatment process. My main objective was to create a brand that would be a blueprint for water agencies throughout the world in order to help solve local water supply issues.
The logo and identity concept was inspired by patterns found in groundwater filtration systems while the packaging concept inspiration came from mixing clean lines with stainless steel, glass, and recycled wood materials. The final system resulted in the creation of a line of reusable water canteens that convey a modern and minimalistic approach to design while still functioning as a piece of art in the household."
November 24, 2012 | 2 Comments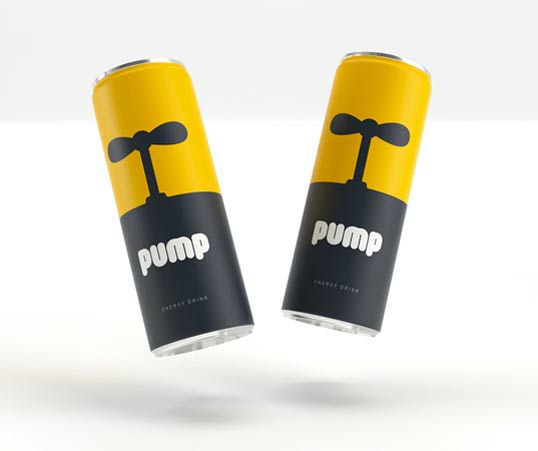 Designed by Character Agency | Country: Russia
Energy drink concept from Russia.
November 11, 2012 | 1 Comment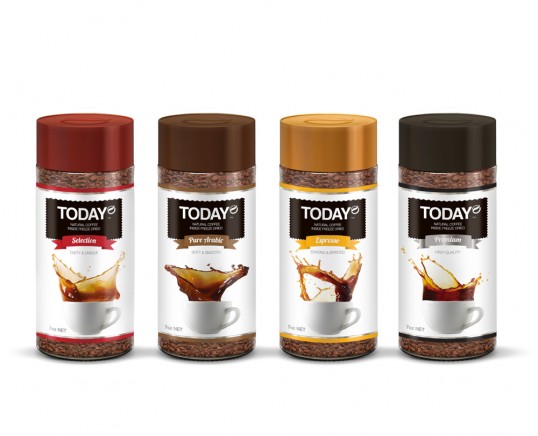 Designed by Mara Rodriguez | Country: Spain
"With this project we tried to differ from the competition, as most of the designs use similar elements on their packaging which can be confusing.
We gave a dynamic yet casual feeling to the packing in order to attract a young audience, or people on the go."
November 9, 2012 | 2 Comments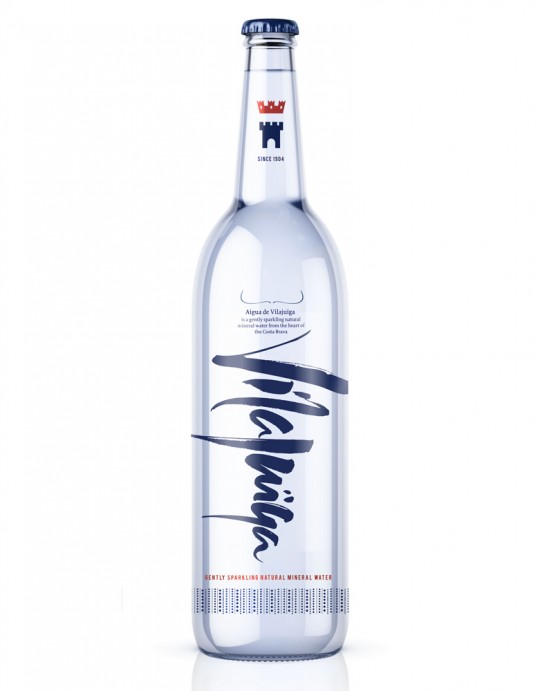 Designed by Studio h | Country: United Kingdom
"Studio h has created award-winning brand and packaging design for Aigua de Vilajuïga, naturally sparkling mineral water from the heart of Catalonia's de Creus Natural Park since 1904, and famed for being Salvador Dali's favourite water. Tasked with reviving this historic Catalan water brand by re-positioning it as a limited edition water for the global market, the Dali connection was taken as the inspiration for the unique brand personality."
October 31, 2012 | No Comments
Designed by Curious Design | Country: New Zealand
"Whenever you need a healthy mood lift, just turn to Curious Design –as the creators of Open1 did!
Open1 is a refreshing alcohol-free tonic that helps lift your mood in a healthy way. Crafted on a foundation of carefully selected amino acids and natural plant extracts, Open1 encourages feeling more open, uplifted, and connected.
Curious was commissioned by US client Synaptent LLC to create packaging that reflected the positive social nature of the product. By clever use of interlocking circles encasing a 'positive' central icon, this design truly connects with the target consumer."